Want to know the best Maui bakeries that are worth stopping at for Hawaiian pie, malasadas, cinnamon rolls, and more? Keep scrolling for the best bakeries on Maui!
This post about Maui bakeries contains affiliate links which means if you purchase something from one of my affiliate links, I may earn a small commission that goes back into maintaining this blog.
One of the best ways to get to know a place is through its local delicacies. That said, Hawaii is no different.
In fact, there are a variety of dishes all over the islands that will keep tourists coming back.
And sweets are sometimes the best type of dish to try to get to know a place.
Luckily enough, Maui is home to many bakeries that will make tourists and locals' mouths water.
We've put together a list of Maui bakeries that everyone should visit!
Whether you are looking for the best breakfast in Maui or an awesome Maui dessert shop, we've got you covered!
Don't have time to read a bunch of Hawaii blog posts and reviews? Here are some of our top picks for visiting Maui.
Popular Maui Tours/Activities
Favorite Maui Resorts/Hotels
Andaz Maui (this is a luxury resort with the best luau on Maui)
Honua Kai Resort & Spa (this is one of our personal favorites because there are tons of pools and there are condo options)
Want to Rent a Car in Hawaii?
One of the best places to rent a car in Hawaii is Discount Hawaii Car Rental because they get the best rates from top national companies like Alamo, Dollar, Thrifty, Avis, Enterprise, Budget, and Payless.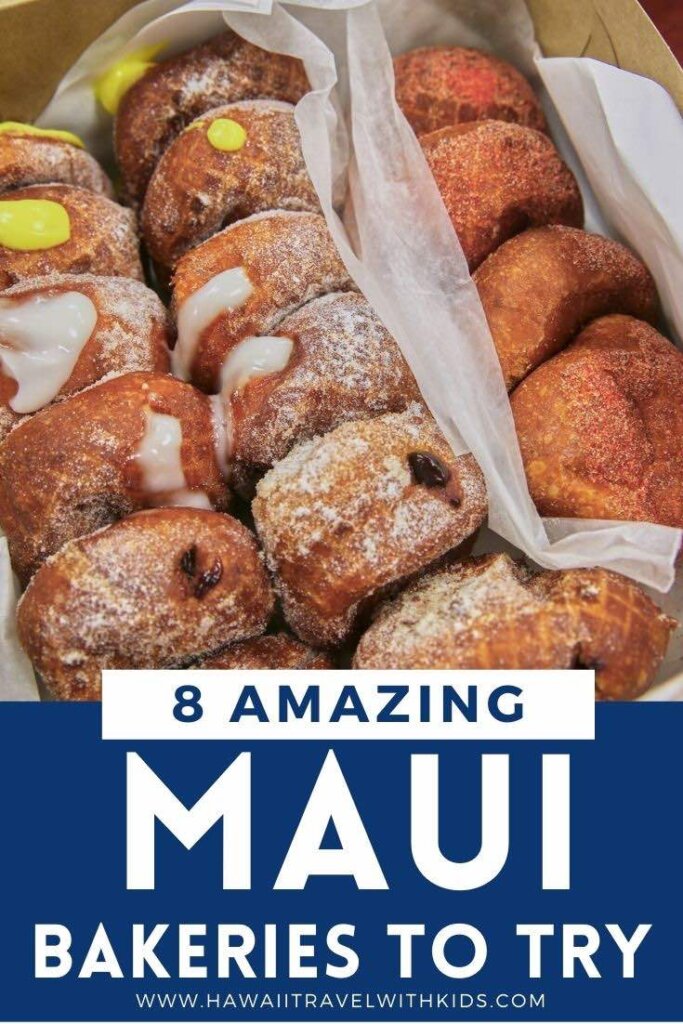 12 Best Bakeries in Maui, Hawaii
If you're looking for a tasty breakfast treat or a fabulous dessert, we've got you covered! Here are a few of our favorite bakeries on Maui!
Maui Bread Co. is a family-owned bakery at 2395 Kihei Road near Dolphin Plaza.
People visit this Kihei bakery for manapua, sourdough, baked mochi, croissants, banana bread, cinnamon rolls, cookies, and drinks.
In addition, the bakery is known to infuse local flavors. In fact, the bakery's flavor profile ranges between passion fruit, coconut, macadamia, pineapple, banana, mangoes, chocolate, red bean, and ube.
Aside from the wide selection, Maui Bakery Co. also offers a large selection of gluten-free options for customers who prefer it.
In addition, Maui Bakery Co's bestsellers include their Gluten-Free Ube Mochi, Lemon Lilikoi Mochi, and Organic Vegan Banana Bread.
Also, the bakery's price range is very reasonable. In fact, most items on the menu range between $3.50 to $7.00.
Customers love visiting their bakery for their local and homemade butter. Also, the bakery prides itself on making food that not only fills customers up but keeps them coming back for more.
The bakery is open every Monday, Tuesday, Friday, Saturday, and Sunday from 7:00 AM to 1:00 PM.
If you're one to try some of the island's local delicacies and ingredients, make sure to drop by!
Next on our list is the very local Sugar Beach Bake Shop at 61 S Kihei Street in Maui by the ABC Store.
The local bakeshop proudly handcrafts desserts and pastries using some of the island's best ingredients.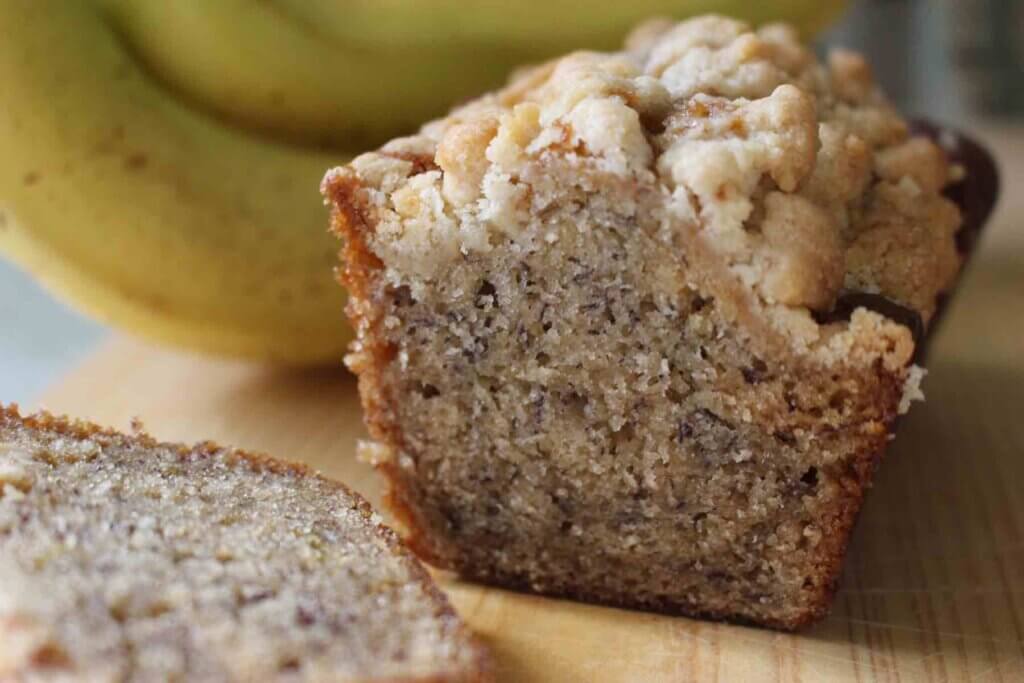 This Kihei bakery believes that customers should be served with the A.L.O.H.A. Spirit. They even made an acronym for it! They believe that customers should be served with kindness, unity, pleasantness, humility, and patience.
Customers say this is the best breakfast in Kihei, noting that their quiches, Chex mix goodie bags, banana bread, and Spam musubi are amazing!
Aside from this, Sugar Beach Bake Shop's fresh malasadas definitely keep customers coming over. Their price range isn't bad, too. The menu ranges from $2.50 to $9.00, except for cakes.
They also offer catering and advanced orders. However, the Sugar Beach Bake Shop requires a 3-day head start and charges between the range of $45.00 to $75.00.
The bakeshop is open every day except Sunday and Monday from 6 AM to 2 PM. Locals and tourists both love coming to the bakeshop for breakfast, dessert, and their seltzers and lemonade.
In addition, this Maui bakery is near the shore, making it one of the best breakfast places in Kihei to grab food and eat on the beach.
Another family-owned bakery and dessert shop in Maui is Home Maid Bakery at 1005 Lower Main Street in Wailuku. The bakery is open daily from 5:00 AM to 8:00 PM.
Customers visit Home Maid Bakery for their Crispy Manju, a Japanese sweet bean paste cookie, and stay for the fresh and hot malasadas.
This Wailuku bakery is basically a historical monument because it has been a Maui favorite since the early sixties. In fact, a lot of locals have celebrated occasions with their delectable pastries.
Also, the bakery serves everything from simple dinner rolls to the very popular local Chantilly cake.
As for the price range, Home Maid Bakery will not break the bank either, another reason it is one of the best bakeries in Maui.
One of the reasons why the bakery has lasted so long is because of its friendly price range. For $1.00 to $5.00, you can get some of their yummy pastries and baked goods!
On the other hand, if you're looking for some delicious cakes, they have a variety that would only cost you about $13.00 to $20.00!
Aside from this, Home Maid Bakery also serves bento lunches between $8.00 to $12.00! Talk about worth it!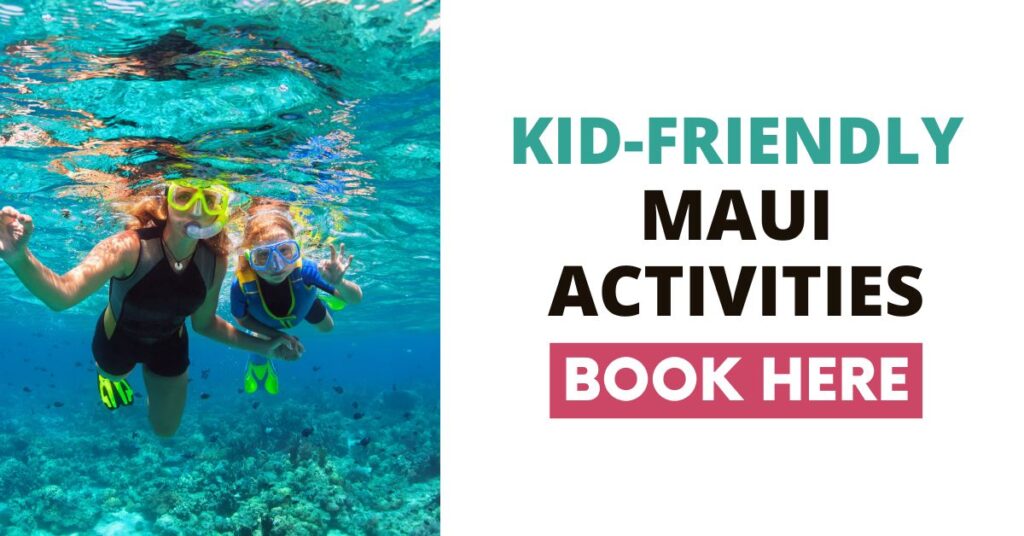 Another bakery that focuses on farm-fresh and sustainable ingredients is Leoda's. Leoda's may seem like a restaurant (perfect for breakfast in Lahaina), but it's also one of the best pie destinations in Maui.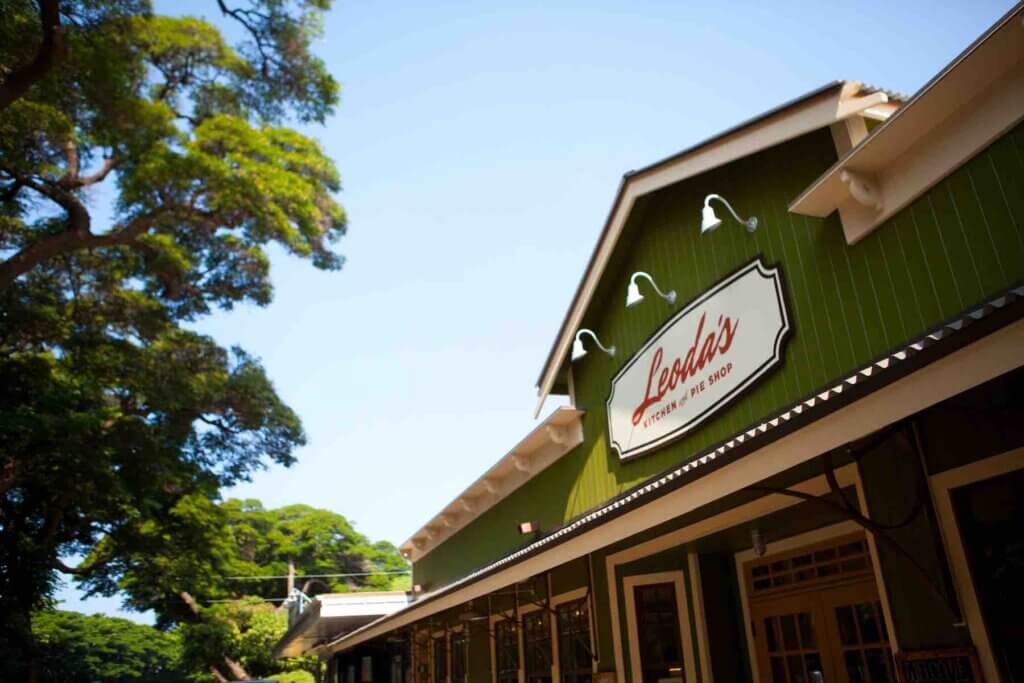 In fact, locals love visiting this Lahaina bakery for their freshly made apple crumble, banana cream, chocolate macadamia, and coconut cream pies. This is the best dessert in Maui.
Leoda's House Made Pie menu includes a variety of 3-inch and 5-inch pies. You will definitely want to try this Maui pie!
The flavors include Apple Crumble, Banana Cream Pie, Mac Nut, Coconut, Olowalu Lime Pie, Pineapple Mac Nut Pie, Guava Chiffon, Peanut Butter Pie, and Chocolate Haupia Pie.
Aside from House Maid Pies, Leoda's also sells handheld pies. Specifically, flavors include Savory Mushroom, Savory Corn, Savory Carnitas, and Sweet Apple or Berry Pies. The handheld pies cost around $4.75 to $7.75.
Customers love visiting Leoda's at 820 Olowalu Village in Lahaina, Maui. The bakery is open every day from 10:00 AM to 6:00 PM, and customers claim it's the best pie shop and bakery in Maui.
T. Komoda Store & Bakery is family-owned and operated at 3674 Baldwin Avenue in Maui. The store has been operating since the early 1900s.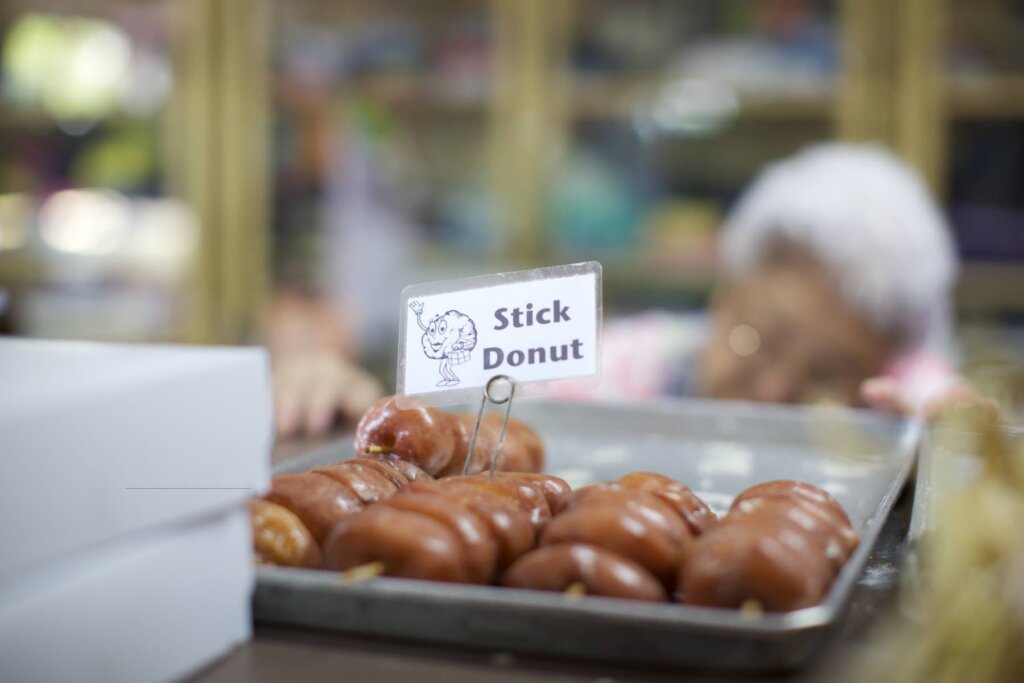 In fact, customers have known this Makawao bakery to be one of the best bakeries in Maui.
Locals and repeat tourists visit T. Komoda for cream puffs, stick donuts, long Johns, malasadas, pies, cakes, cocoa puffs, butter rolls, bread, and cookies.
Their prices aren't so bad, too!
For example, their cocoa and cream puffs cost only $2.25, while their malasadas only cost $1.25. Their other pastries range between $1.25 and $15.00.
Aside from the delicious pastries at T. Komoda, people also visit the bakery for mere history through its walls.
In fact, the green building on Baldwin Avenue is part of the Discover Historic Makawao Walking Tour.
And since it's on the way to Haleakala, it's the perfect place to grab a quick Maui breakfast before heading up to the crater!
Another pie shop on our list is Maui Pie over on 1280 Kihei Road. Ryan and Kellee Houghtaling love making freshly baked pies, and that's where the bakery began.
This bakery in Kihei has been receiving a lot of awards despite having only been established in 2015, making it another one of the best bakeries on the island.
In fact, the bakery has been named as Hawaii Magazine's Best New Restaurant, Buzzfeed's Best Place to Get Pie in Hawaii, Contemplating Sweets' Top 5 Maui Local Sweets, and Edible Hawaiian Island 2016's Local Heroes.
As for Maui Pie's prices, they're all pretty reasonable. In fact, a 9-inch pie costs $21.95, a 6-inch pie costs $10.95, and a slice costs $5.50 each.
Flavors come in apple, blueberry, cherry, mango strawberry, raspberry peach, cherry mango, strawberry rhubarb, Mountain Berry, and North Shore Berry.
As for Cream pies, flavors come in banana cream, chocolate cream, chocolate peanut butter cream, coconut cream, chocolate haupia, key lime, and their bestselling Lilikoi.
Aside from all the sweet pies, Maui Pies also offers a ton of savory options that include Pot Pies and Quiches. It's definitely a Maui favorite.
We talked about pies, malasadas, and cakes. Now it's time to talk about cinnamon rolls!
The Cinnamon Roll Place at 2463 S. Kihei Road in Maui makes some of the best cinnamon rolls on the island.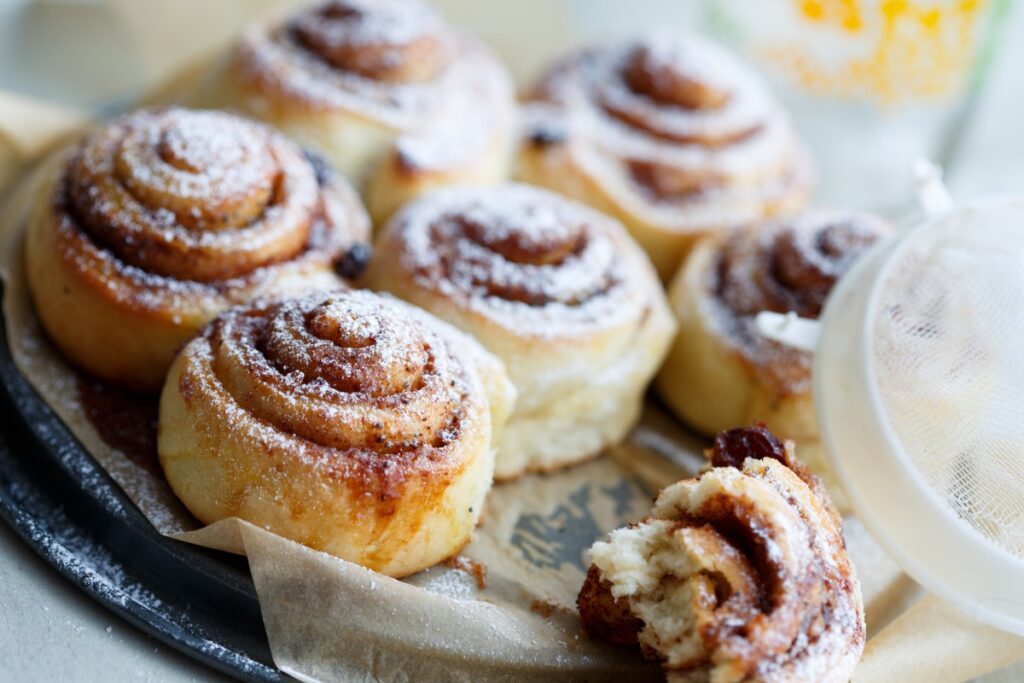 This Kihei breakfast spot has been running since 1981 and has been known to become a "mom-and-pop" establishment. The current owners were regular customers that decided they wanted to buy it.
While the Cinnamon Roll Place is known for desserts, they also serve breakfast sandwiches and lunches. Prices range between 75 cents to $50.99.
The more expensive things on the menu are the sealed cinnamon rolls. People from all over the country order their cinnamon rolls, but their bread, cakes, and other freshly baked goods are absolutely delicious.
This Maui desserts place is open daily from 6:00 AM to 2:00 PM.
The next one on our list is Stillwell's Bakery & Cafe.
When Roy and Louise Stillwell bake, they work towards quality and workmanship. In fact, their work ethic has proven successful because of the many awards they've received.
Maui News named this Wailuku bakery as the best bakery on Maui.
People come to 1740 Kaahumanu Avenue for their baked goods such as muffins, apple tarts, brownies, cream horns, eclairs, fresh fruit slices, napoleons, caramel nut slices, tiramisu, bread pudding, Crème Brulee, cakes, and fresh fruit tarts.
Aside from this, the bakery also offers a variety of Hawaiian pies, including banana cream, chocolate cream, coconut cream, macadamia nut, blueberry baked, pumpkin baked, and custard pie.
Stillwell's Bakery and Cafe's pastries' price range costs around $1.50 to $5.00.
Of course, it helps that the entire ambiance of the room makes you feel the aloha spirit! It is a popular bakery in Maui, Hawaii, that is absolutely amazing.
You can visit the bakery every day from 6:30 AM to 8:00 PM.
For more freshly baked goods, head to Coppas Maui Bakery, located in Wailuku. They are open Wednesday to Saturday from 9:30 AM to 4:00 PM.
You will find malasadas in a few yummy flavors, including ube, strawberry, banana, blueberry, orange, apple, and so much more!
They claim to make their malasadas in a unique way that sets them apart from the rest. You will have to go and see for yourself!
If you are more interested in bread and pizza, you will love Blue Door Bread and Pizza Company. These savory breads make my mouth water just looking at them! They are a 100% organic company which I think is absolutely amazing.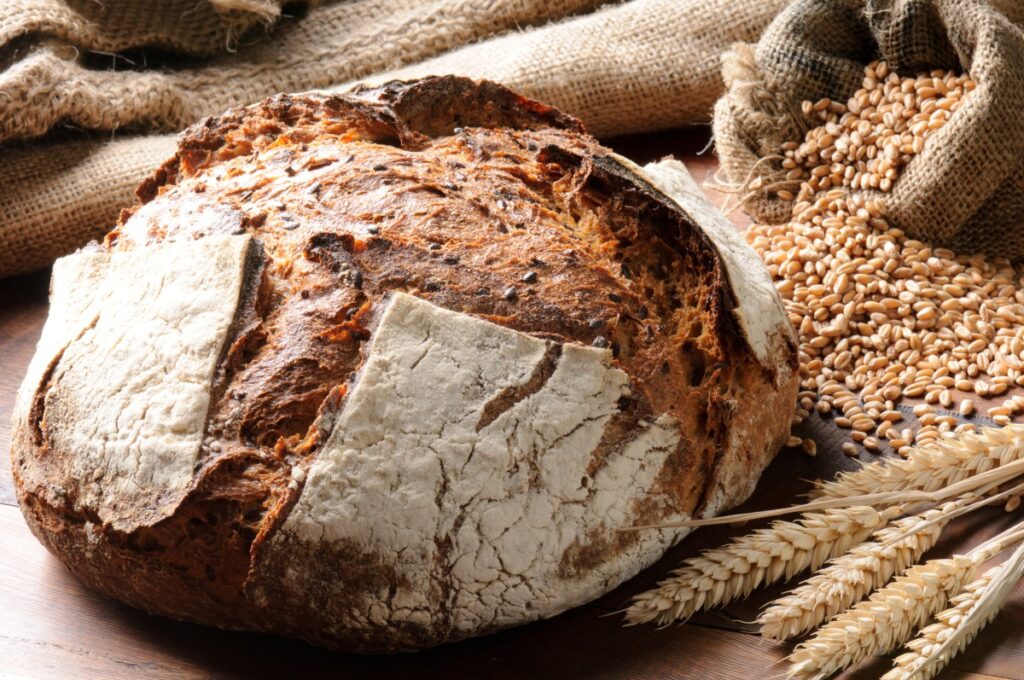 They try to use local ingredients whenever possible. It is more restaurant-style than traditional bakeries since they have pizza and salad on the menu too.
This bakery is located at 35 Auhana Road and is open from 11:00 AM to 7:00 PM every day except Sunday.
At The Bakery Lahaina, you will find pastries, bread, cakes, and a whole lot more! From a Macadamia nut sticky bun to a bear claw, pineapple upside down strudel, malasadas, and so much more, if you want a sweet treat, this is one of the best bakeries to visit.
But, they also have incredible bread and sandwiches too. If you love homemade bread, you will love their bagels, french batard, taro roll, or a Pullman loaf.
If you are having a party during your trip, get one of their delicious cakes, too; you won't regret it.
I had to include this cookie shop because everyone loves cookies! The Maui Cookie Lady uses local ingredients and food whenever possible and makes small, freshly baked batches to ensure you love the cookies.
This bakery has some extravagant cookies, from a huge peanut butter cookie to an Oreo stuffed inside a cookie; you will love anything you get from here!
This Maui Cookie Shop is located at 3643 Baldwin Ave in Makawao and is open from 9:00 AM to 5:00 PM Monday through Saturday and 10:00 AM to 2:00 PM on Sunday.
Maui Bakeries FAQs
What are the top breakfast places in Maui?
There are tons of Maui breakfast restaurants worth checking out. Kihei Caffe is very popular with couples as well as families. Plantation House has the best breakfast in West Maui. Visitors claim Ka'ana Kitchen has the best breakfast in Wailea.
Where can I find the best brunch on Maui?
There are so many Maui brunch spots worth mentioning. The Kula Lodge & Restaurant has awesome food and a spectacular view. The Honolulu Store is a great place to find traditional Hawaiian breakfast items. And Charley's Restaurant & Saloon is on a lot of people's Maui bucket lists!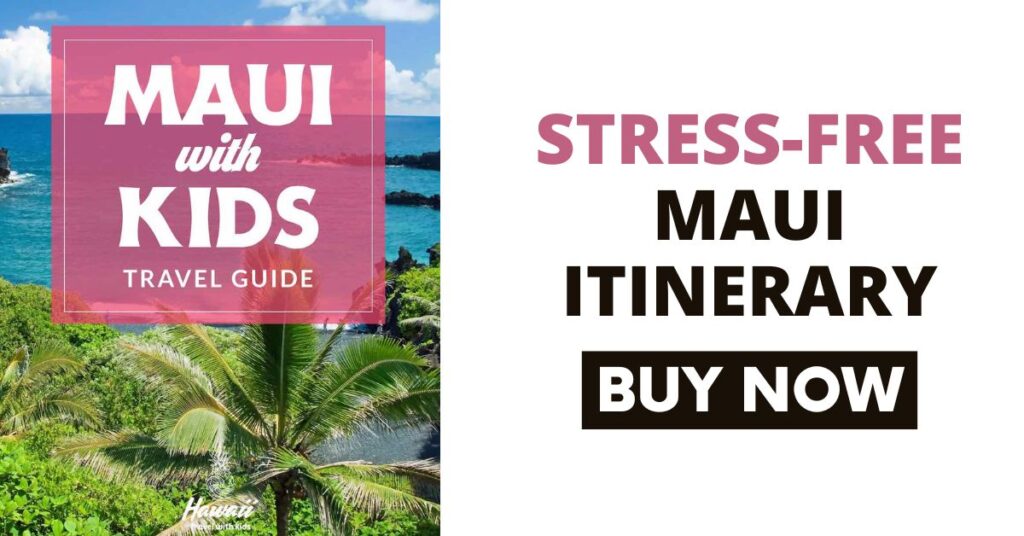 Bakeries in Maui Wrap-Up
Wow, what a list! We've highlighted all of the bakeries we think you'll enjoy, whether a local or a tourist! If you're interested in the best poke in Maui, click here.
If you're on a budget and plan to cook for yourselves, here's a link to some of the best Maui groceries.
On the other hand, if you're looking for some great Maui beer, this post is for you. For some of the best shave ice on Maui, click here.