Want to make some delicious dairy free banana pancakes that are also gluten free? Scroll down to get my full Hawaiian pancakes recipe!
This Dairy Free Banana Pancakes Recipe contains affiliate links which means if you purchase something from one of my affiliate links, I may earn a small commission that goes back into maintaining this blog.
Is there anything better than enjoying Hawaiian pancakes while sitting on a lanai overlooking the ocean and smelling the sweet plumeria flowers?
Sigh.
Since most of us can't be on the islands every morning, the next best thing is to recreate our Hawaiian vacations at home.
Today I'm sharing this easy gluten-free banana pancakes recipe with coconut milk that is sure to have you humming Hawaiian tunes in no time.
While you can always find GF pancake mixes at the store, we prefer this using this gluten-free pancake recipe from scratch that uses simple ingredients.
What's extra cool is that these are also sugar-free banana pancakes, so you'll feel good making them for your kids.
Keep scrolling for the best gluten-free pancake recipe that is sure to become a weekend staple!
Learn how to make homemade guava jam to go on these gluten-free pancakes!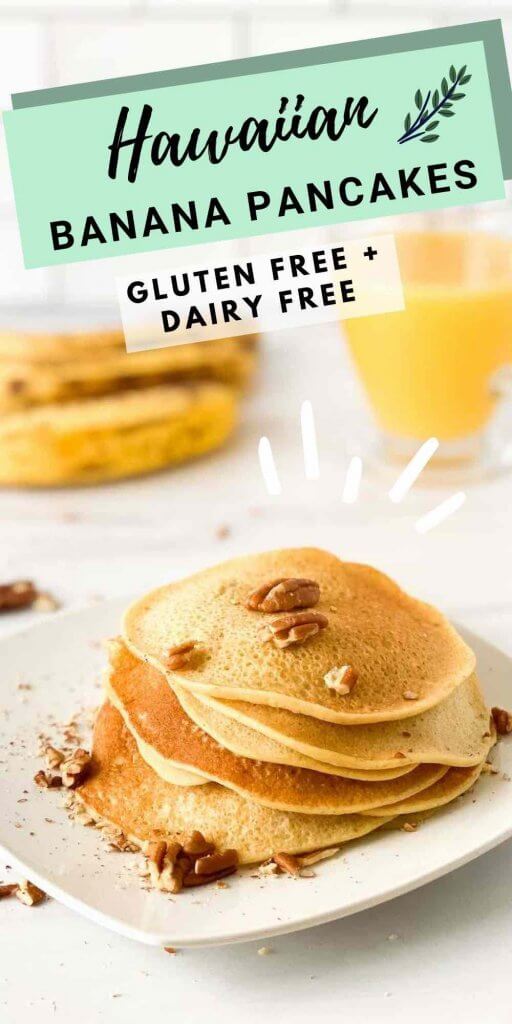 Easy Gluten-Free Pancake Recipe Ingredients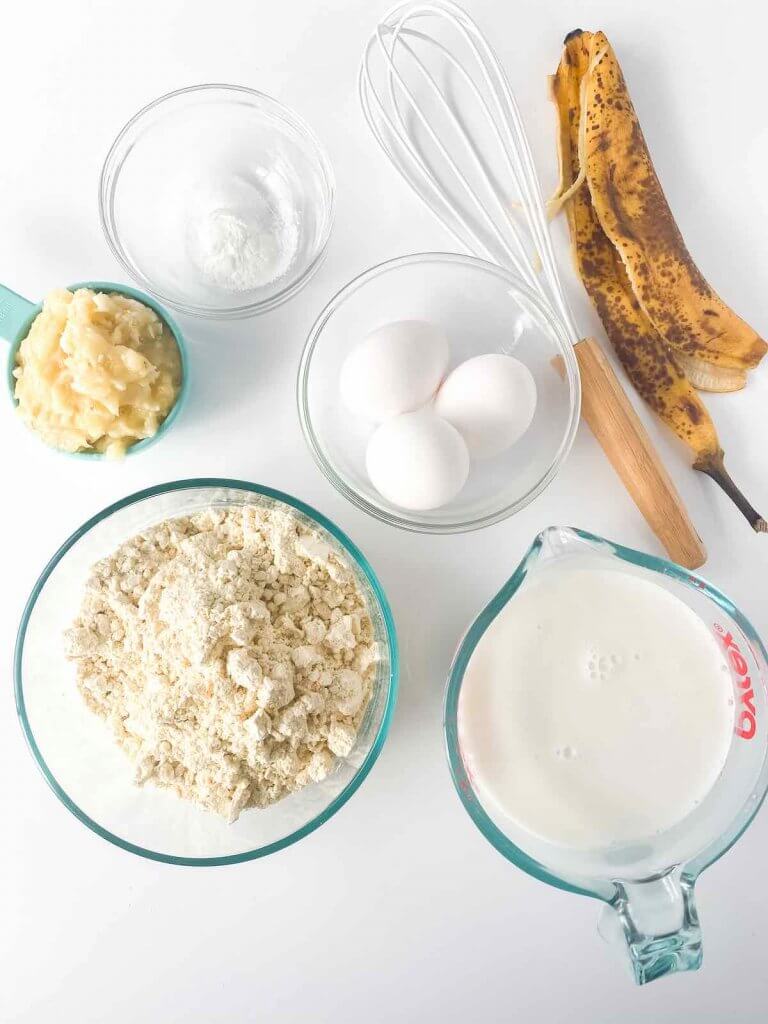 How to Make Gluten-Free Banana Pancakes
Preheat your griddle to 350 degrees.
Whisk all the gluten-free banana pancake recipe ingredients together.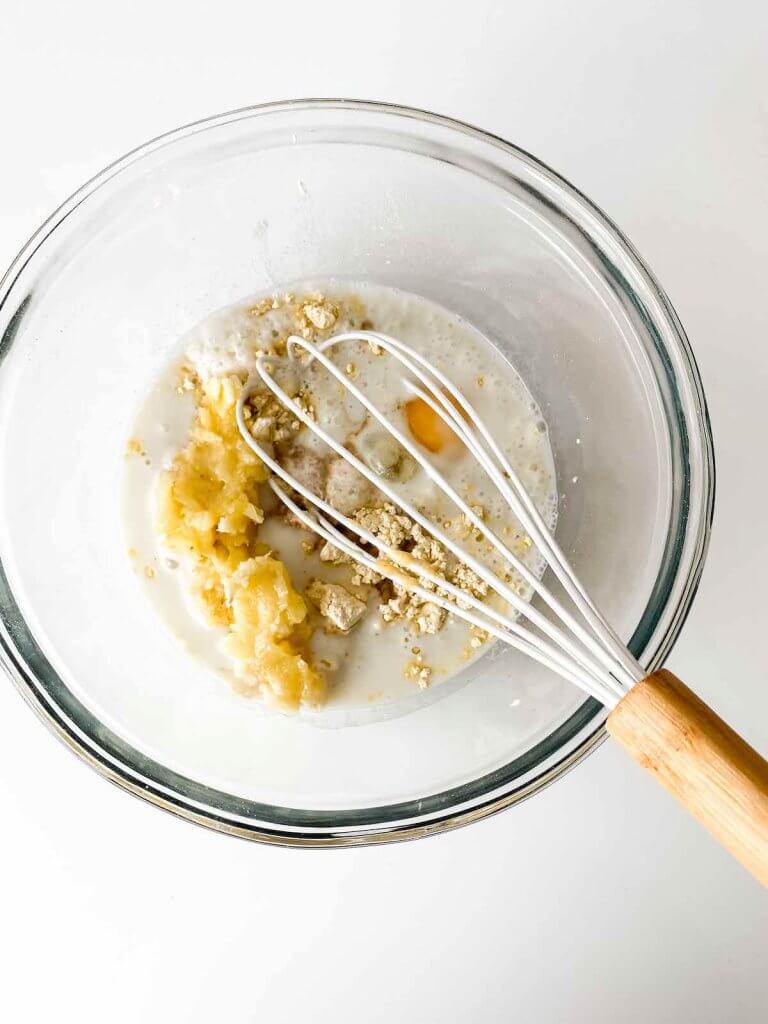 Lightly spray your griddle with a non-stick spray.
Using a ¼ measuring cup, scoop out the gluten-free pancakes with banana batter.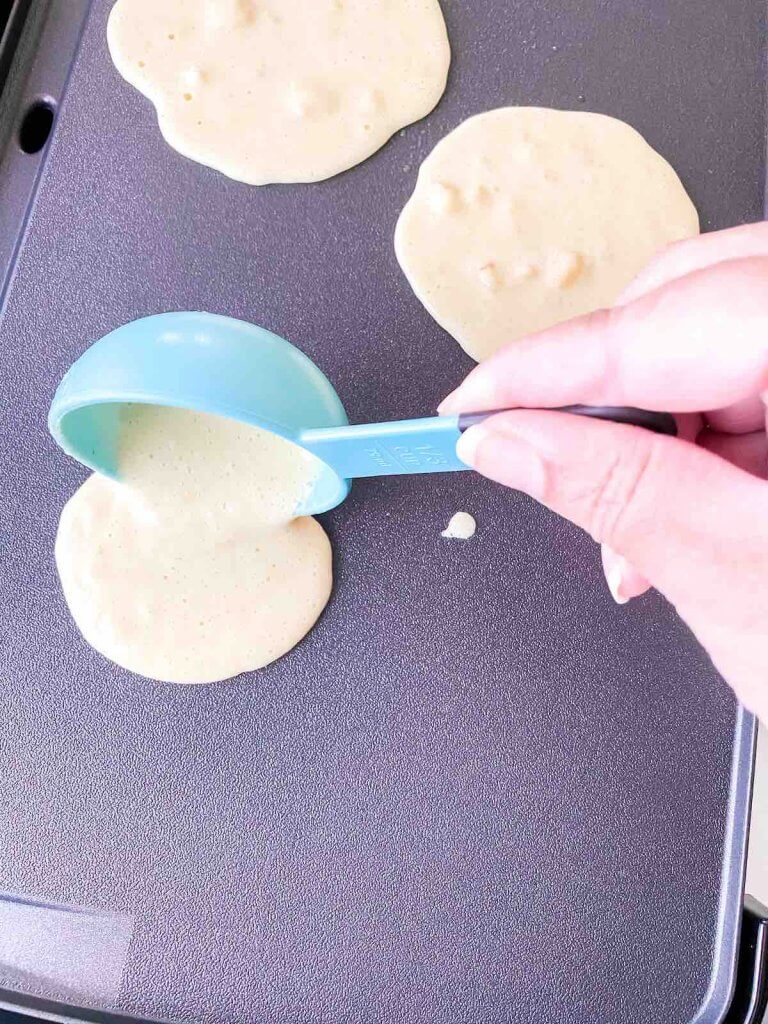 Cook these gluten-free pancakes on a griddle or pan on the stovetop.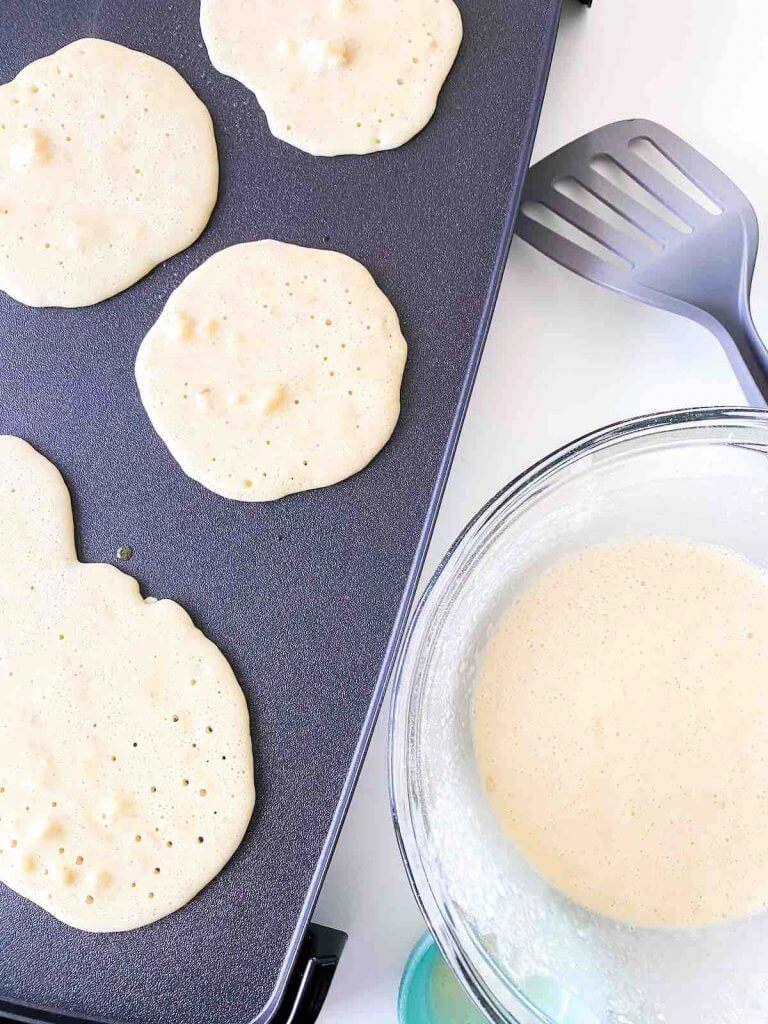 After the GF banana pancakes bubble on one side, flip them over.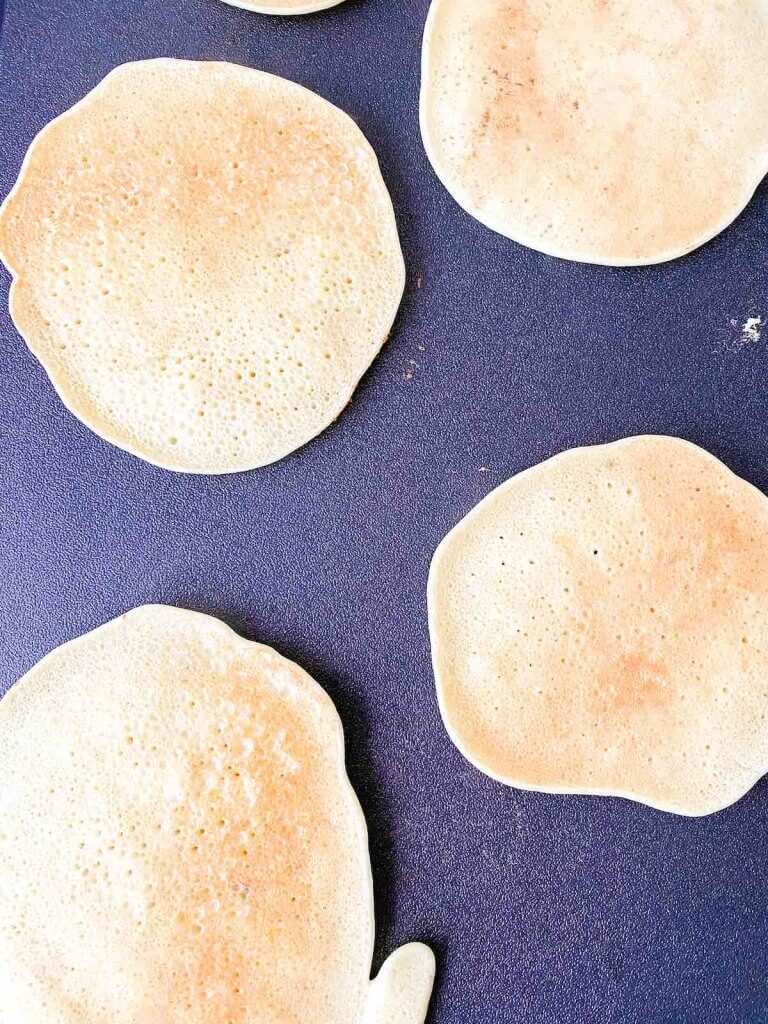 Serve these healthy gluten-free pancakes warm with pure maple syrup.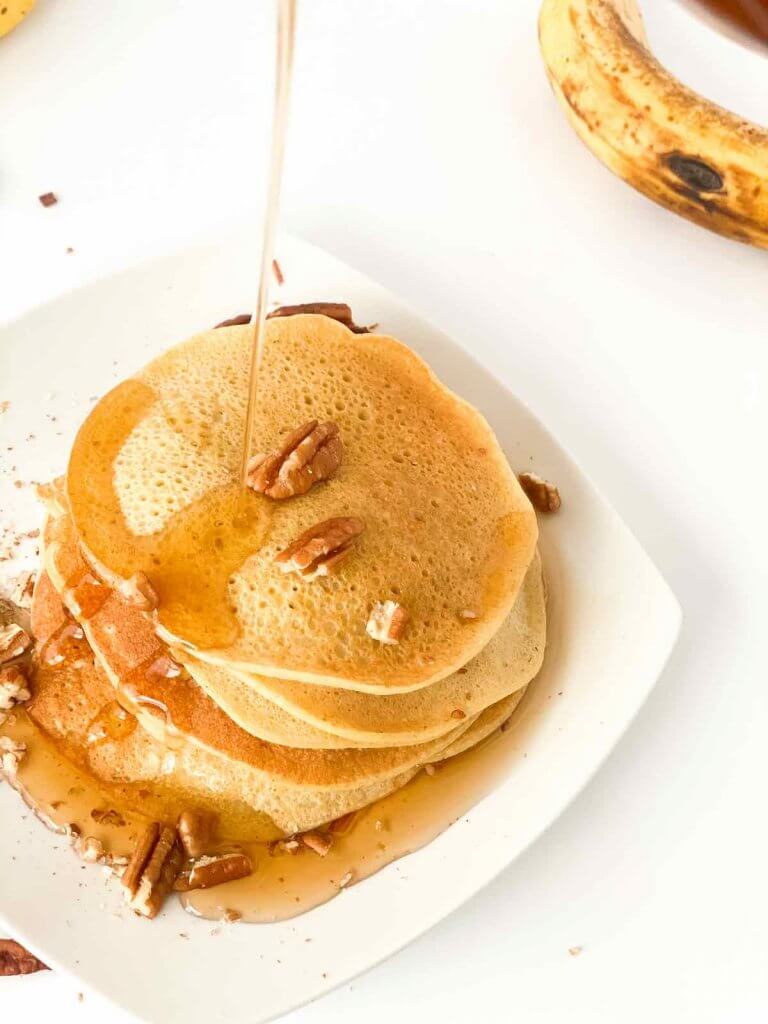 Gluten-Free Banana Pancakes FAQs
What does banana substitute in pancakes?
Banana helps keep the pancakes together and acts like a sugar substitute. It gives it a sweet taste, so no added sugar is necessary!
Why are my banana pancakes rubbery?
If your banana pancakes are rubbery, you might have overmixed your ingredients. That sometimes happens with gluten-free flour.
Why are my gluten-free pancakes gooey?
Because you are using a fresh banana, it can sometimes make the pancakes gooey if you do not cook them properly. Make sure they are completely cooked through before taking them off the griddle.
Can bananas be too ripe for banana pancakes?
I don't think so! The best bananas are the ones that are overripe and really yellow. They are usually sweeter and are easier to mash up.