Are you planning a Hawaii resort vacation and wonder whether or not to splurge on a private Hawaii cabana by the pool or beach? Let me break down the pros and cons of renting a cabana in Hawaii.
This post about renting a Hawaii cabana contains affiliate links which means if you purchase something from one of my affiliate links, I may earn a small commission that goes back into maintaining this blog.
Are you staying at a resort in Hawaii and are considering whether or not it's worth splurging on renting a cabana?
There are many different rental options available, from basic cabanas with no amenities to luxury cabanas that include food and drinks. In this blog post, I'll break down the pros and cons of renting a Hawaii cabana.
You'll learn about the benefits of each type of rental so you can make an informed decision when planning your trip! This will help you decide if it is worth spending money on something like this during your vacation.
If you do decide to rent a cabana, read through my top tips for booking a cabana in Hawaii.
Keep scrolling to read the pros and cons of renting a Hawaii cabana for your next vacation.
Want to skip all the planning and just access my detailed Hawaii Itineraries complete with daily schedules, kid-friendly activities, and travel hacks? Click the button below.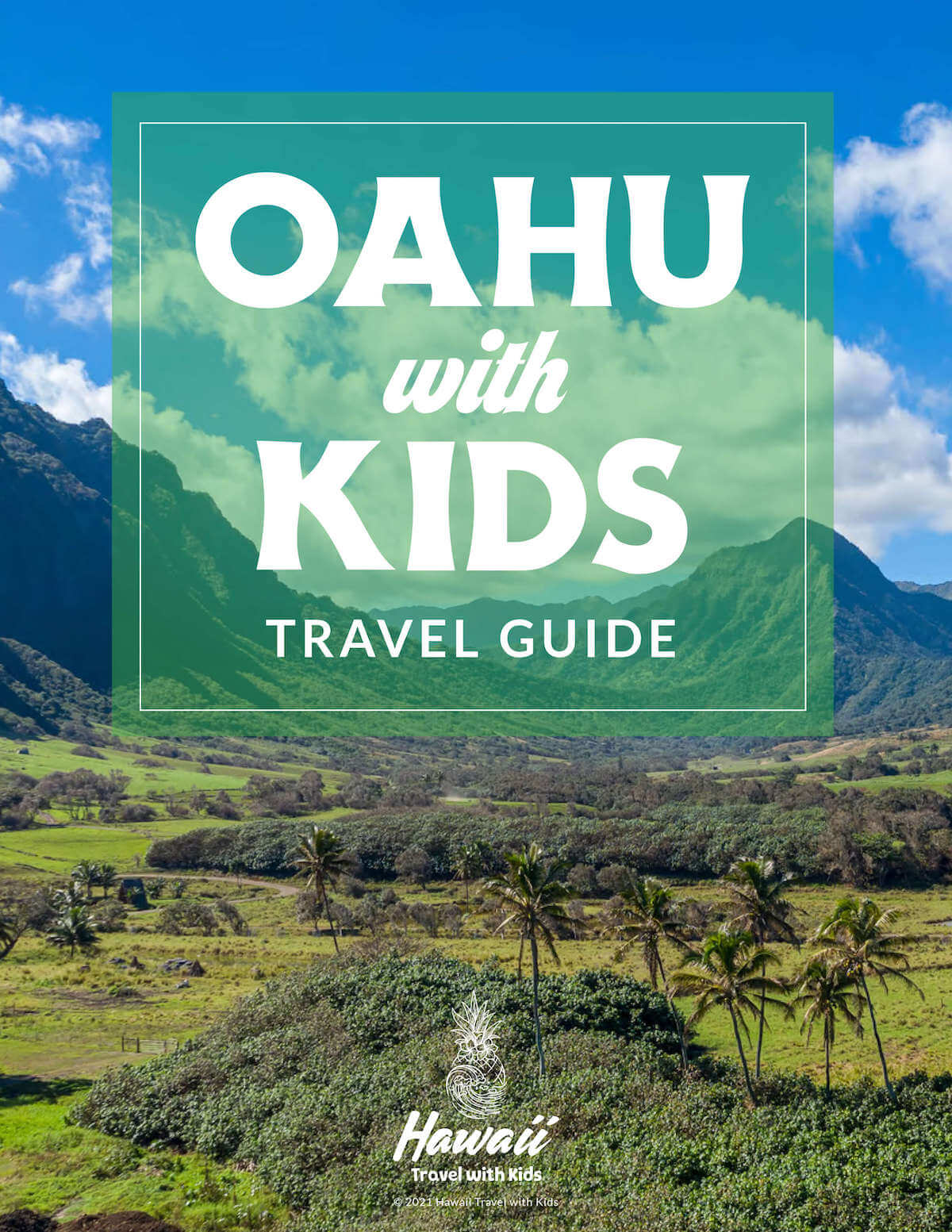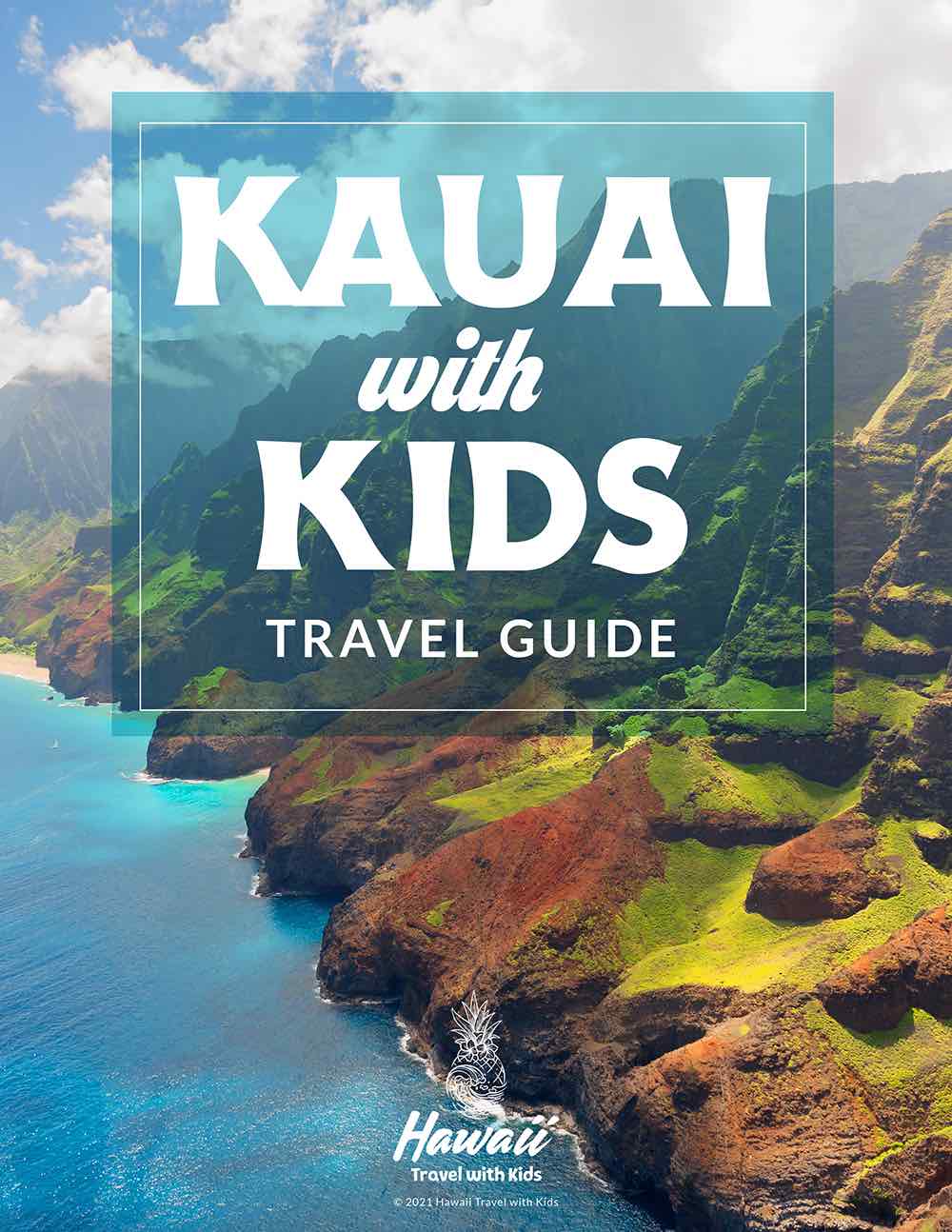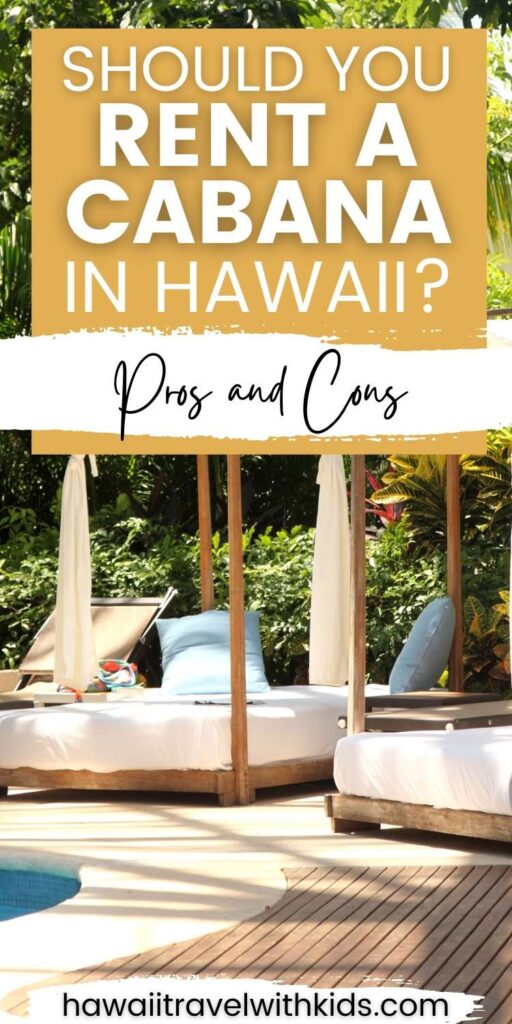 Are Hawaii Pool Cabanas Worth the Cost?
When I first started traveling to Hawaii as a kid, I thought only famous people rented cabanas at the pool. They seemed so expensive, and I didn't understand why anyone would pay to sit somewhere.
However, over the years, we've ended up renting pool cabanas at several Hawaii resorts, specifically the Honua Kai on Maui, Royal Sonesta on Kauai, and the Alohilani Resort on Oahu.
I wrote this post with those experiences in mind. I won't try to sway you either way, but I thought sharing my honest feedback might be helpful to help you decide if you want a cabana rental or not.
Ok, here we go!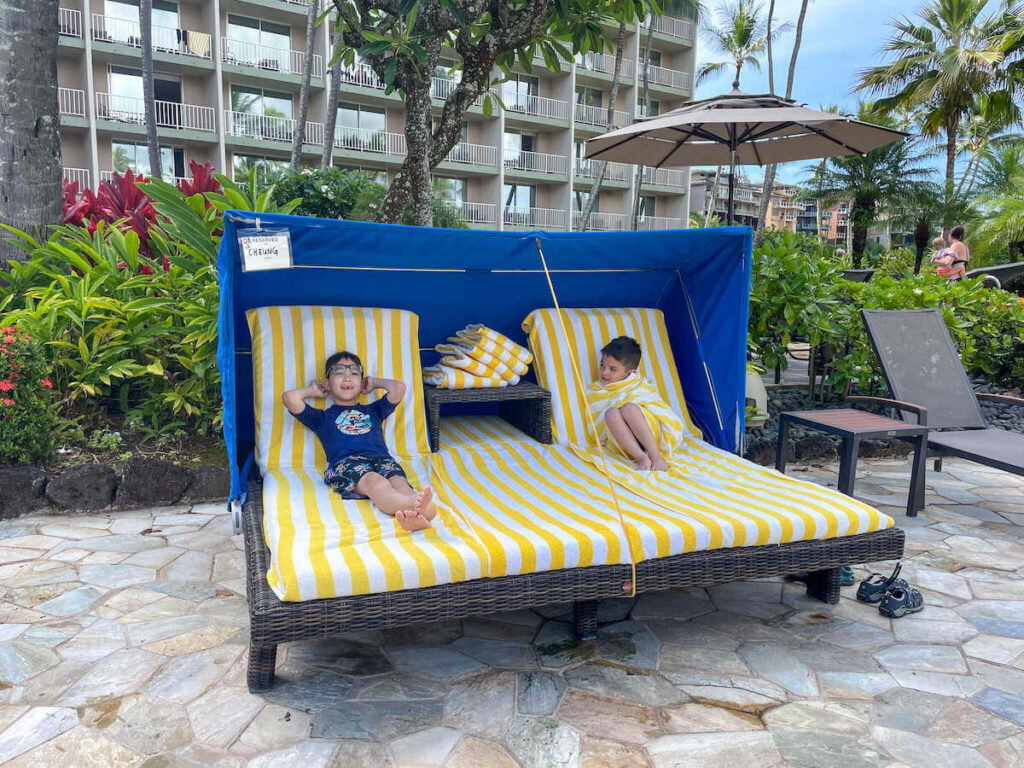 Pros of Renting a Hawaii Cabana
BREAK FROM SUN
No matter how much you enjoy soaking in that vitamin D, the sun in Hawaii can be super strong. That's why it's smart to go in the shade for part of the day.
This is also an important tip for people at the beginning of their trip. Nothing screams tourist more than a big, red sunburn. This often happens because people aren't used to the sun and overdo it.
When you have a pool cabana, you can either pull out your chairs to enjoy some sunshine or stay under the canopy.
Also, it's helpful if you bring electronics (like phones, iPads, or Kindles) because it will help prevent them from overheating.
DON'T NEED TO RESERVE POOL CHAIRS
Believe it or not, there are some resorts in Hawaii where people (usually moms) head down to the pool area before sunrise to claim chairs for their families. Or people will put towels down to reserve chairs and then go off for breakfast.
That means when you've finally got your family ready to head down to play at the pool, the only chairs that might be available are super far away. Or you'll have to stand around waiting for pool attendants to clear unattended chairs.
It's so nice to know your cabana is reserved and ready for you whenever you want to come to the pool.
AMENITIES
Many poolside cabanas come with amenities like TVs or refrigerators. This can be great for traveling with families where not everyone is a "pool person."
That way, your whole family can be together, even if someone is watching cartoons or a sporting event.
Having a refrigerator is also great for keeping drinks cold while kids are swimming or for saving leftover food to snack on later.
HANG OUT SPOT
If you're traveling with friends or family, it can be nice to have a designated spot where everyone can gather for lunch, drinks, snacks, etc.
Otherwise, you probably won't get pool chairs right next to each other. That makes it tricky if you want to spend time together.
STAFF
Many cabana rentals also come with an attendant who will serve as your personal concierge. They will make sure you have everything you need while you relax by the water.
Usually, staff will check in with cabanas more frequently than regular pool chairs. So, this can be helpful if you know you'll be ordering a lot of food or plan on sipping cocktails all day.
Cons of Renting a Cabana in Hawaii
COST
I've definitely been in sticker shock a few times when looking at renting cabanas in Hawaii. The cost of cabana rentals in Hawaii really varies depending on what you're looking for. Two chairs with a sunshade are cheaper than a full cabana that seats 10.
Some cabanas even have a food/beverage minimum as part of the rental agreement. It's really important to make sure you understand the full cost before you book.
LOCATION
Sometimes the cabanas are not in the most ideal location. We tend to stick near the kiddie pool area with our young kids, but sometimes the private cabanas are at the adult pool or are too far to supervise them.
The worst thing is that you might end up being far from where your kids want to be. Then, it's a waste of money if you can't enjoy the cabana all day.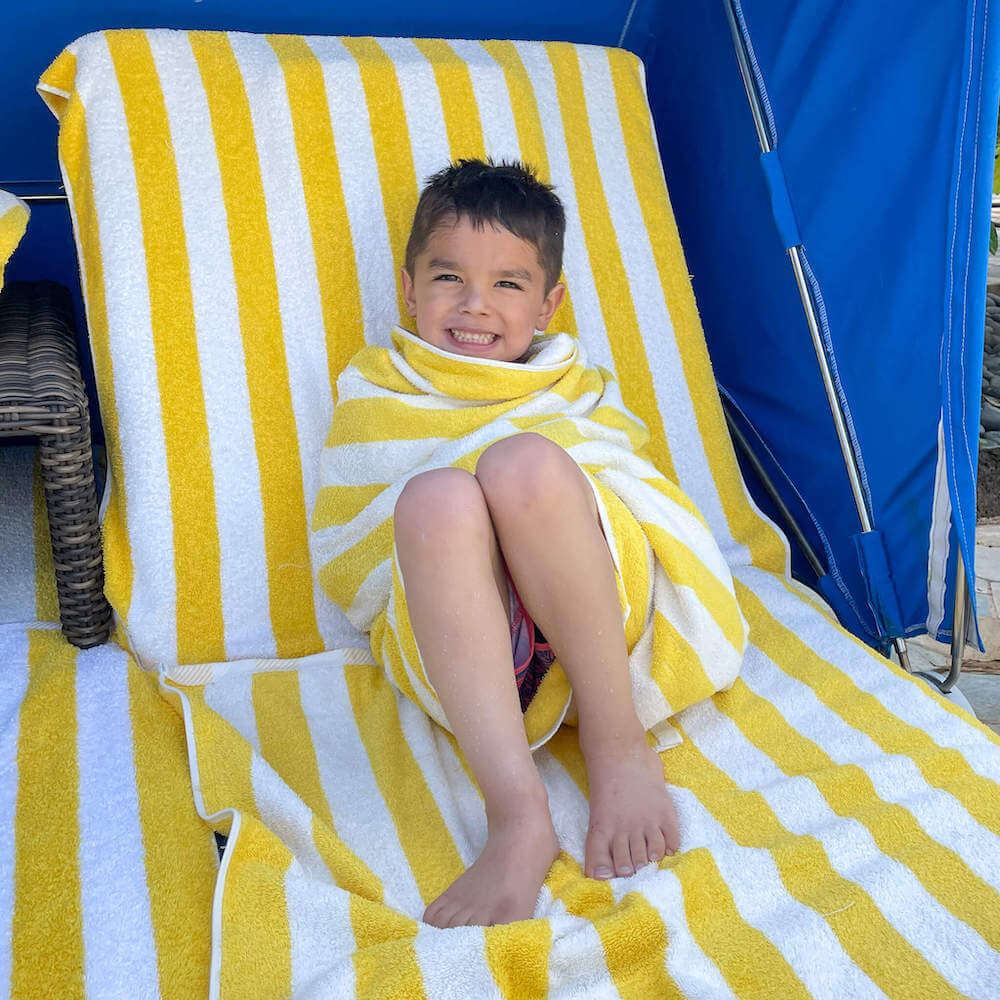 Tips for Renting a Cabana in Hawaii
Here are some tips to get the most out of your cabana rental.
1. Consider what amenities you want before booking
Do you need access to food and drinks all day long? Or is it okay just during certain hours? You should also see if your resort has fridges, TVs, electrical outlets, etc.
Some might not offer outside food/beverage, so be sure to ask ahead of time.
2. Check the availability before you go
It's really important to check with your resort ahead of time to see if there's even a cabana available for your trip. We tried to get a cabana at Aulani 6 months before our trip, but they were already reserved (these are luxury cabanas!)
It's nice to get a sense of whether or not they book up fast so you know how organized you'll need to be during your trip.
3. Find out about the capacity
Ask how many people can fit comfortably inside before booking. Some places allow up to 10 people while others only provide seating for 4. And find out if there's a charge if you go over the maximum number of people.
4. Read reviews
It really helps to read reviews online from previous renters for your specific property. They'll give more insight into what it's like than anything else online.
5. Do you need reservations?
Look into whether or not advance reservations are required ahead of time. Some places require reservations months in advance, while others just have same-day reservations.
6. Plan a Pool Day
If you do end up booking a cabana, you'll want to dedicate the whole day to just hanging at the pool. You don't want to schedule any other excursions or restaurant reservations during this time.
Where to Stay in Hawaii FAQs
Which is the best Hawaiian island for a resort vacation?
Honestly, you can have an amazing resort vacation on Oahu, Maui, Kauai, the Big Island, and even Lanai. Maui probably has the largest number of resorts to choose from in Ka'anapali and Wailea. The Big Island has amazing luxury resorts on the North Coast. Oahu is home to both Turtle Bay Resort and Disney Aulani Resort. And Kauai has several gorgeous South Shore resorts.
Does Hawaii have all-inclusive resorts?
That's a really popular question, and the short answer is: no. Most resorts do have several on-site restaurants, but you'll have to pay for them separately. The same goes for many on-site activities and events.
Where should I stay in Hawaii for the first time?
It really depends on what you like to do on vacation. Oahu is a great island for first-timers because there are tons of attractions and activities for a wide range of interests. Maui is a nice mix of touristy stuff and things off-the-beaten-path. The Big Island is where you can explore a volcano. And Kauai is laid-back with an awesome food scene and tons of outdoor adventures.
Do you tip on cabana rentals?
You can tip the cabana attendants if you want. Learn more about tipping in Hawaii.
So, Should You Book a Cabana in Hawaii?
Honestly, this is a personal decision. If you're looking for an activity in Hawaii and would normally spend a few hundred dollars for your family, you should definitely consider it.
It's also a great idea for a full day or multi-generational travel so grandparents have a place to rest while the kids play in the pool. It definitely makes your pool experience quite lovely.
But, if you aren't sure if you can fit it into your Hawaii budget, don't sweat it. It's definitely a luxury and not a must-do.