Save money on your Hawaiian vacation by finding out the best free things to do on Oahu, keep scrolling for all the info!!
This free things to do on Oahu post contains affiliate links which means if you purchase something from one of my affiliate links, I may earn a small commission that goes back into maintaining this blog.
How many of us have Hawaii on our bucket list? I know I do – even though I've been there, I want to go back! There have to be more islands to explore, right?
As much as I love Hawaii, I will be the first to admit that getting there isn't cheap. I know families that save for years to be able to take a once-in-a-lifetime trip.
When planning a first-time Hawaii trip, most of us look to Oahu.
Honolulu International Airport is right there, and so many airlines offer direct flights now that it would be silly to not fly in there.
It is also right near Waikiki Beach, access to the North Shore, and more tourist attractions than you can shake a (moderately overpriced) stick at.
I have a hard time spending the money it takes to get to Hawaii, but to then throw in the cost of everything once you're there, it's enough to ruin a wonderful vacation.
Now, there are certainly some events that are so worth paying for.
Toa Luau would rank right up there in the "Totally worth paying for" category.
Then there are other things that are NOT worth paying for because you can do them for FREE!
Free activities on Oahu do get a little trickier when kiddos are involved.
For example, even though it's free, I would never let my boys swim to Goat Island as preschoolers. The ocean current is way too strong, and the waves get up to 5 feet. Not worth it!
There ARE, however, quite a few things I would LOVE to do with my boys that don't cost a penny.
The only consideration we had to think about was whether or not we needed a car.
We thought about compromising and getting a rental for half of our stay and using public transit the other half.
The idea is we could do the North Shore and everything on H-3 when we had our rental and then focus on Waikiki and Honolulu getting around on TheBus.
This is something that has worked well for friends of mine.
Feel free to take advantage of my frugality, and enjoy the 6 best free things for families to do on Oahu!
Don't have time to read a bunch of Hawaii blog posts and reviews? Here are some of our top picks for visiting Oahu on a budget.
Best Budget-Friendly Oahu Tours/Activities
Best Budget-Friendly Oahu Hotels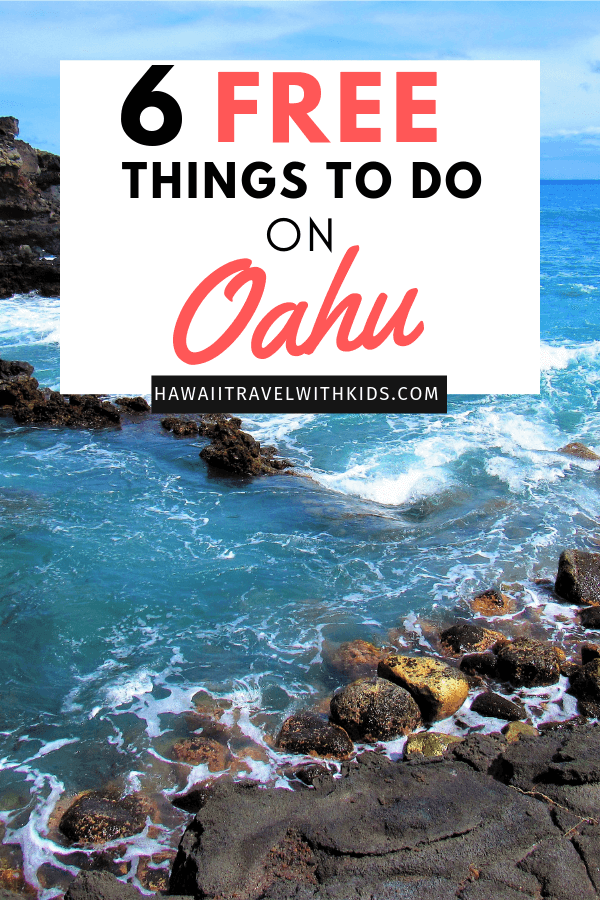 Free Things to do in Oahu FAQs
What do locals do in Oahu?
Many locals avoid the tourist attractions and instead find a quiet beach to spend the day, hit up one of the many local Oahu farmer's markets, or go on a local hike.
What can you do for free in Waikiki?
If you are planning on staying in Waikiki, there are tons of free Waikiki activities like enjoying the beach, seeing the Duke Kahanamoku statue, sampling Honolulu Cookie Company treats, listen to Hawaiian music, and watch hula shows.
What can you do on Oahu for cheap?
You'll definitely want to try authentic Hawaiian poke (it's pretty cheap at Foodland), check out a botanical garden, or hop on TheBus for a cheap tour of Oahu.
6 Free Things to Do on Oahu
1. VISIT THE PEARL HARBOR NATIONAL MEMORIAL
1 Arizona Memorial Pl, Honolulu, HI 96818, USA
+1 808-422-3399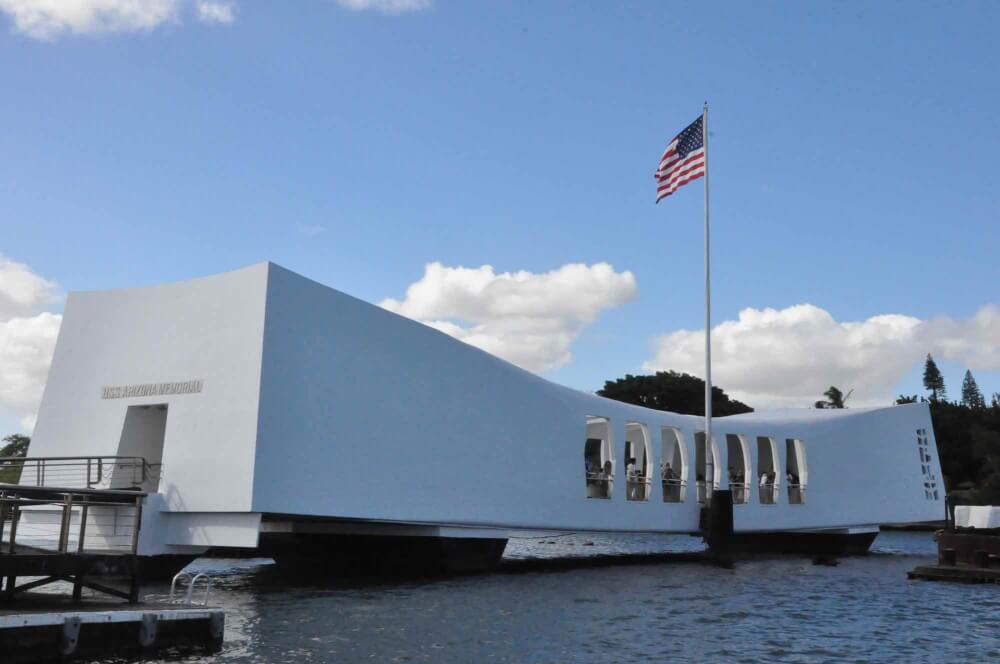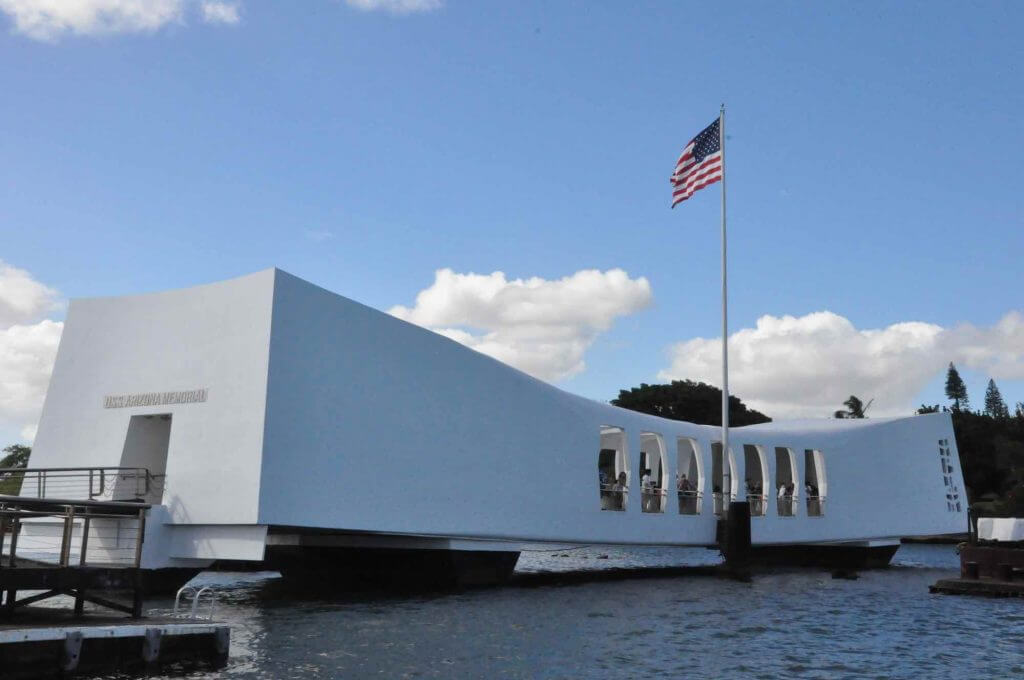 The Pearl Harbor National Memorial tops this list for its historical ties and importance.
And, because even though you can pay to visit Pearl Harbor on a tour, it's actually free to visit on your own!
You can get to the Memorial by car or TheBus, and there are detailed directions available on the website.
Please pack light – bags are not allowed in the memorial. But, there are places to stow them in the visitor's center.
2. HULA SHOW AT KUHIO BEACH PARK
453 Kalakaua Ave, Honolulu, HI 96815
+1 808-768-3003
There is a free Kuhio Beach Hula Show that happens every Tuesday, Thursday, and Saturday at sundown – weather permitting.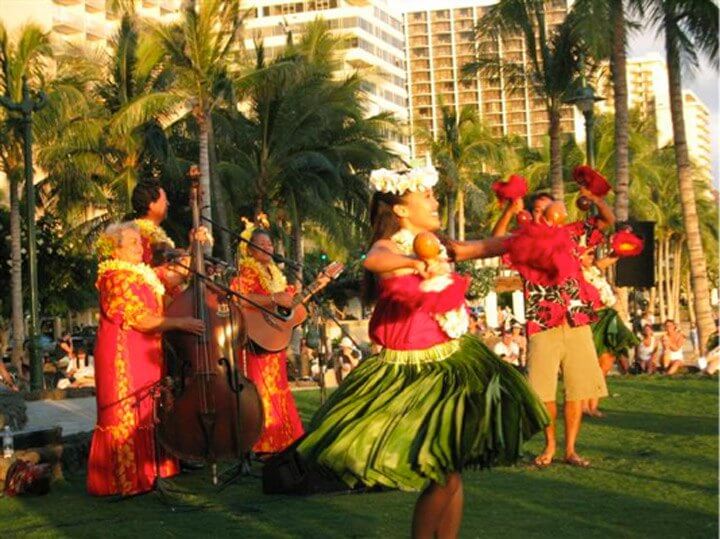 Since sundown changes throughout the year, plan on the show starting a little earlier in the winter months and a little later in the summer months.
If you are staying in Waikiki, Kuhio beach is within walking distance, and is known for its calm waters, making it a great place to let kiddos play!
My boys loved the sandy bottom and I loved that there were no giant waves crashing into us!
This might be the perfect opportunity to make an afternoon of it.
Go early, let the kids swim, and then bring out the picnic dinner and watch the wonderful hula show.
What better way to take in an authentic Hawaiian Hula Show than on a beach with the waves as the backdrop?
3. HIKING ON OAHU
No, I am not suggesting you take on Diamond Head with your little ones, but there are a lot of wonderful hiking opportunities that don't cost you a thing!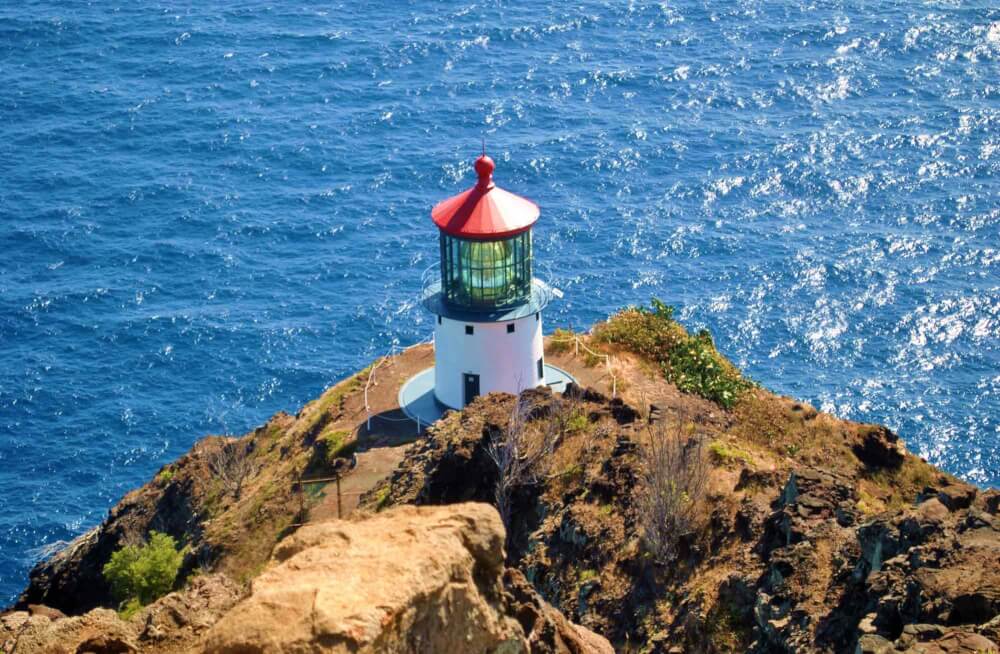 There are also some that will require the use of a car or TheBus, but by stacking activities together, you will more than make up for any bus fare or gas you may have to spend in the experiences you get to have!
Mokapu`u Lighthouse Trail
Mokapu'u Lighthouse Trail is the second most popular trail, behind Diamond Head.
The trail is completely paved and rises by 500 ft from beginning to end. It's one of the best kid-friendly hikes on Oahu.
Plan on arriving early to tackle this trail. There is no tree shade, no restrooms, and the trail can get very crowded. The views along the way and at the top make the trek more than worth it!
You can get here in about 45 minutes from Waikiki by car, or by riding TheBus.
Waikiki Hiking
Waikiki Historic Walking Tour is a wonderful way to learn more about Waikiki beach, and maybe even scout out a new swimming spot!
This two-mile walk can be self-guided or part of a group tour.
Look for the bronze surfboards along the way to learn interesting facts about the history of Waikiki.
Some walking trail markers are larger attractions – like the Kapaemahu (Wizard) Stones or the statue of Duke Kahanamoku.
With the water right there to help you cool off and relax, you and your kiddos will love this journey into the history of one of the most famous beaches in the world!
Koko Head Crater Hike on Oahu
Koko Head Crater Hike is better known to locals as "Koko Head Stairs." No need for a workout before you go, the over 1000 steps up the hillside staircase will do that for you!
This hike is not for the faint of heart – or those afraid of heights!
Take as many breaks as you need, and realize that the panoramic views from the top will make all the effort worth it.
One note of caution – there is a bridge with a 40 ft drop under it and wide planks that you can see between. My boys would have been done right then and there.
Carefully consider whether or not it's the best hike for your family if you have littles!
Plan on at least 90 minutes to get to the top and back down – more if you are bringing your kiddos. You will need to have a car or hire a service to get you out there.
Uber may be a good plan, I know I don't want to have to drive after a hard leg workout!
4. HO`OMALUHIA BOTANICAL GARDEN
45-680 Luluku Road kaneohe, HI 96744
+1-808-233-7323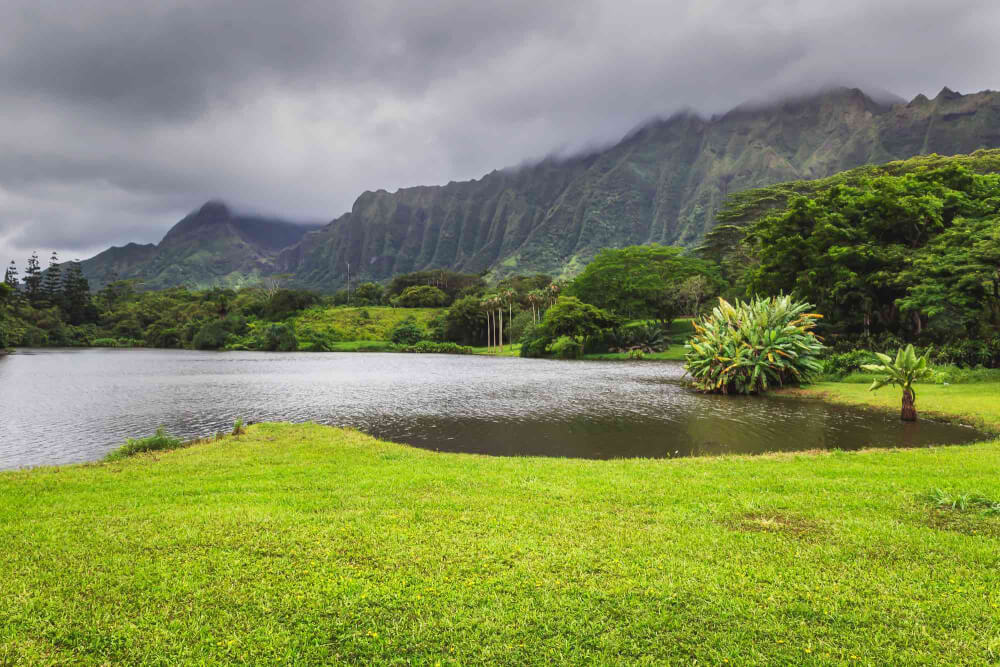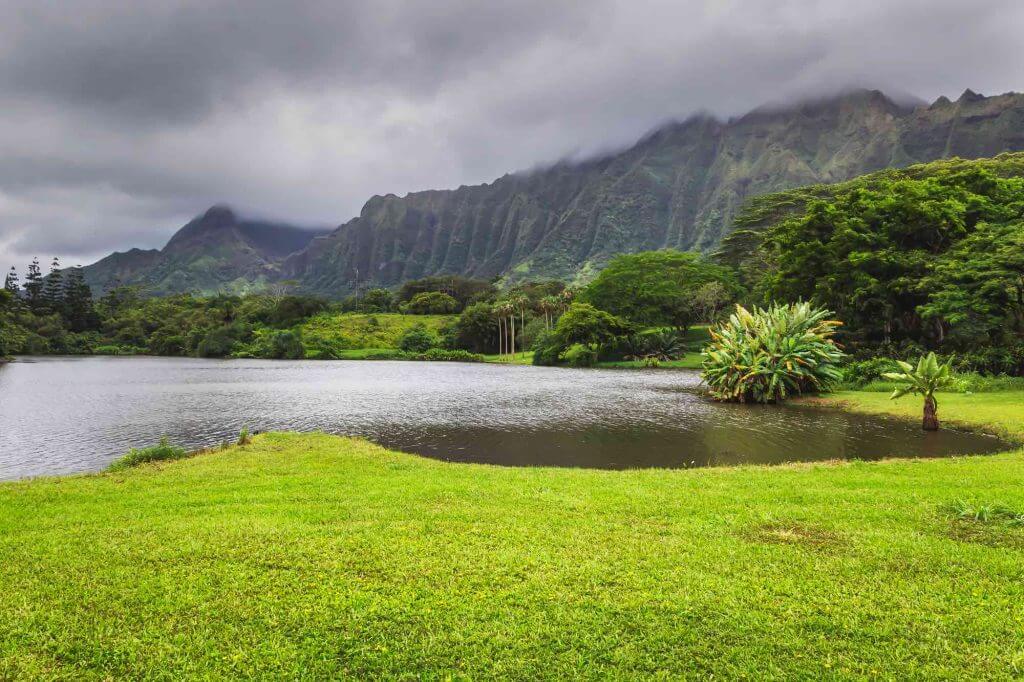 Ho'omaluhia Botanical Garden is a 400 acre protected area that was originally built up as flood protection.
It offers events like camping, drawing or painting classes, and specific catch-and-release fishing days on the weekends!
The garden is about 35 minutes from Waikiki (by car or service only) on the eastern side of the island.
Make a day of it by packing a lunch and trying to guess which part of the world the plants you are marveling at are from!
5. ROYAL HAWAIIAN CENTER
2201 Kalakaua Avenue Honolulu, HI 96815
+1-808-922-2299
The Royal Hawaiian Center is right in the middle of Waikiki, on the northern edge of the beach area.


This shopping and dining center also provides opportunities for free classes in Ukulele, Weaving, Lei-making, and more!
Check out the Events page to see what's going on while you're there!
6. FRIDAY NIGHT FIREWORKS
The Hilton Hawaiian Village puts on a Free Friday Fireworks show on Friday nights at 7:45 or 8:00, depending on the time of year.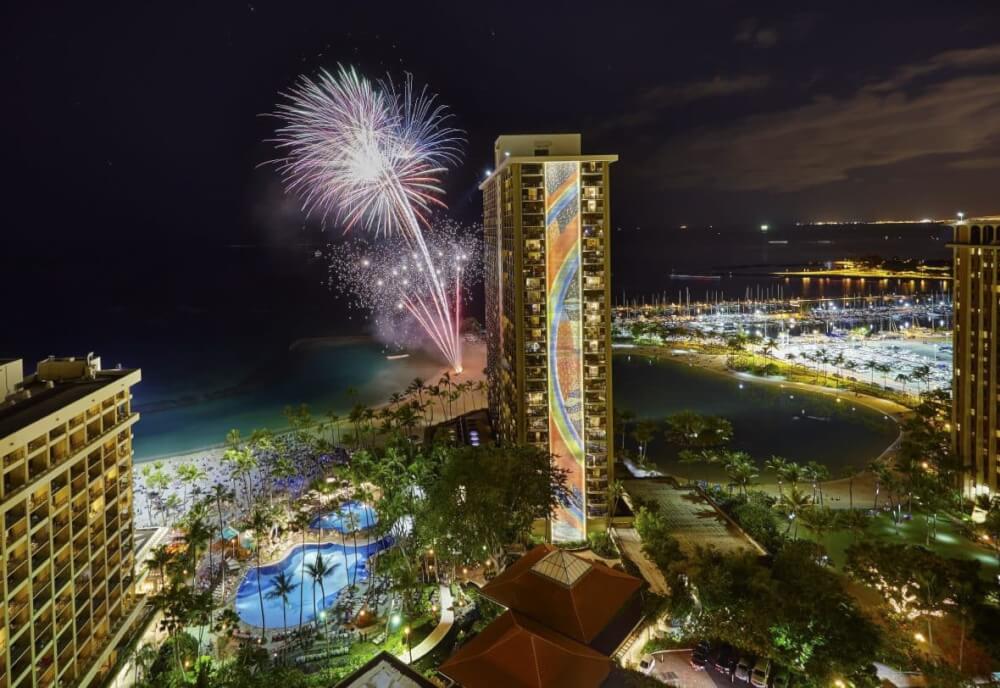 If your kiddos love fireworks as much as mine do, (as long as they're far enough away!) this is a can't-miss opportunity!
Make sure you take a look at the information so that you find a good viewing spot, pack a picnic dinner, and enjoy!
There is so much you can do on Oahu without spending a dime!
From swimming to hiking to snorkeling in Shark Cove, (no actual sharks, I promise!) there are plenty of things that you can do with your family without breaking the bank.
This list didn't even touch on the North Shore and all the wonderful experiences you can have up there!
Beyond the obvious freebies, make sure you check out the Festivals and Events on Oahu!
You never know when you might be blocks away from a traditional parade or a free day at the Hawaii State Art Museum!
Whatever free things to do on Oahu you choose to take advantage of, you will not be sorry you took the leap and booked the trip!
Cross Hawaii off that bucket list, but don't be surprised if it pops back on there after you get back from your first trip!