Planning a trip to Hawaii in December and want to know where to see the Nutcracker in Hawaii? Scroll to find out which Hawaii ballet companies are producing the show this year!
This list of where to see the Nutcracker in Hawaii contains affiliate links which means if you purchase something from one of my affiliate links, I may earn a small commission that goes back into maintaining this blog.
Watching the Nutcracker is one of the best Christmas traditions out there. The ballet is so graceful and brings a magical spirit to your holiday season.
If you go to watch the Nutcracker every year during Christmastime, you don't have to stop just because you have a Christmas vacation in Hawaii.
There are plenty of great places to see the famous Nutcracker ballet all over the Hawaiian islands, so you can enjoy a Hawaiian paradise and still do everything you want for Christmas!
Here is where to see the Nutcracker in Hawaii this holiday season.
Want to skip all the planning and just access my detailed Hawaii Itineraries complete with daily schedules, kid-friendly activities, and travel hacks? Click the button below.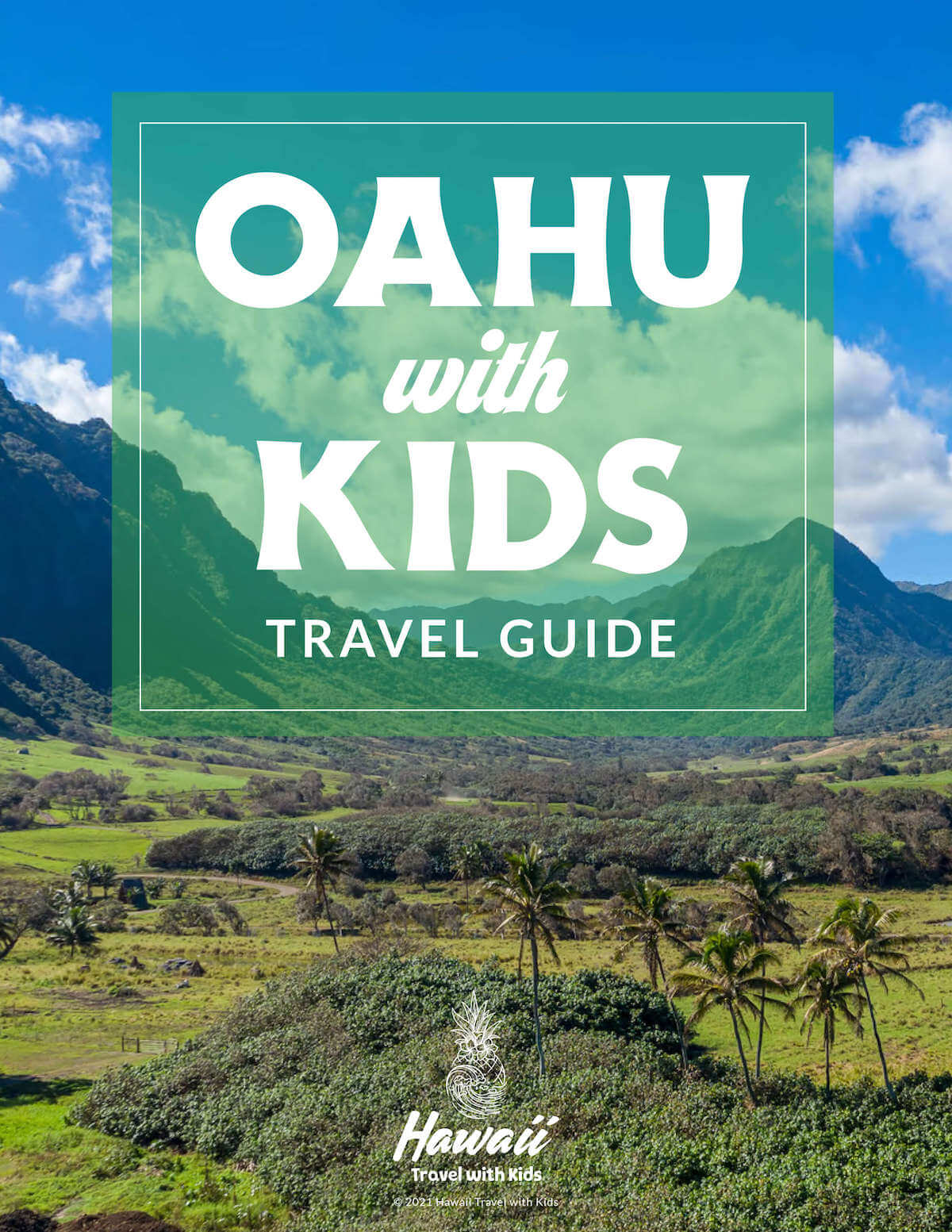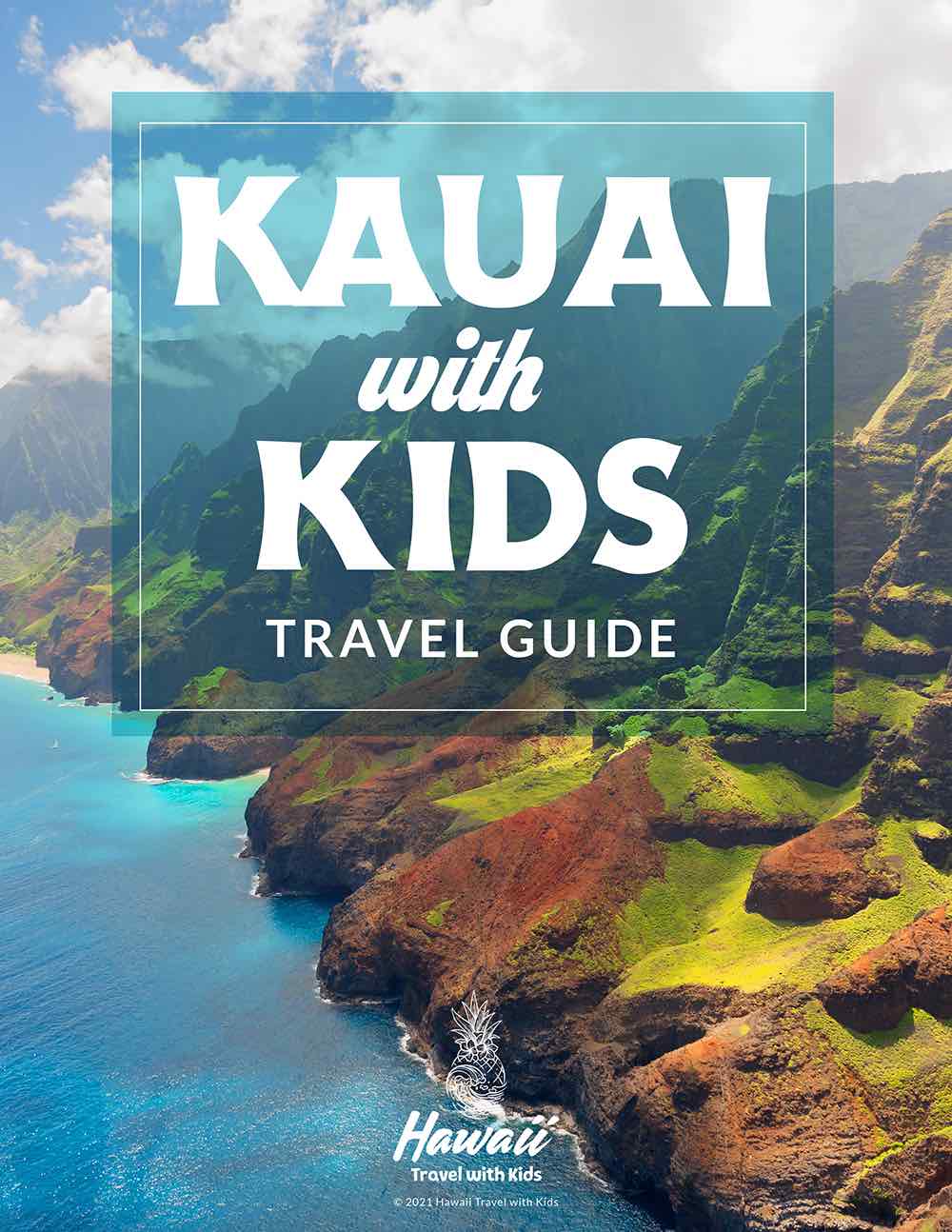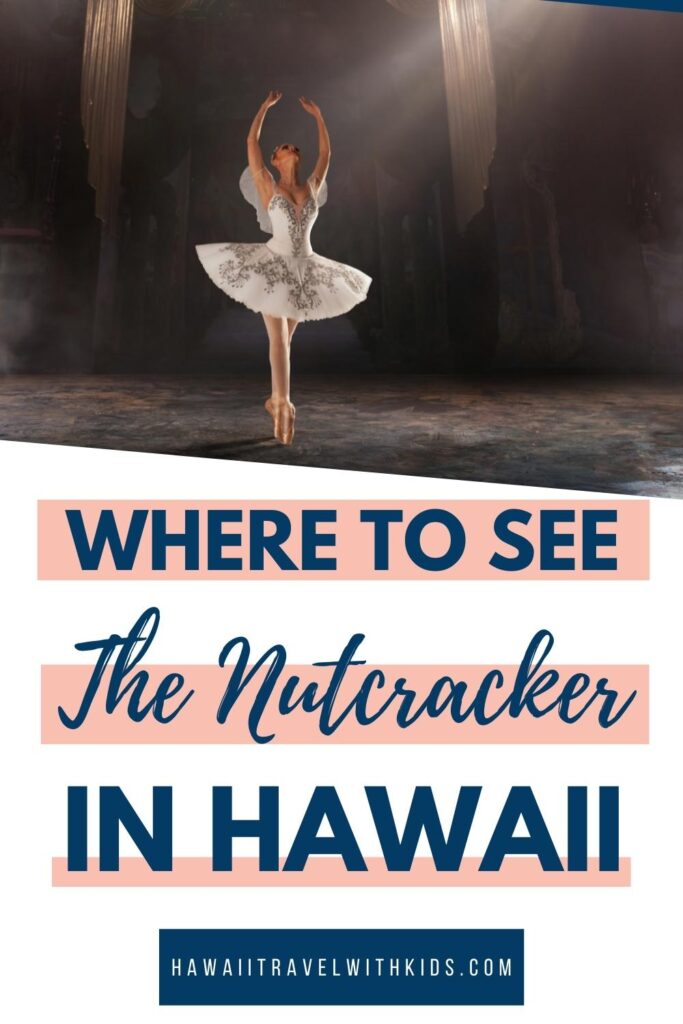 What is the Nutcracker?
The Nutcracker was first created back in the 1890s. Pyotr Ilyich Tchaikovsky originally wrote the score, and Marius Petipa and Lev Ivanov choreographed it. It was actually not very popular when it first came out but began gaining popularity in the 1960s.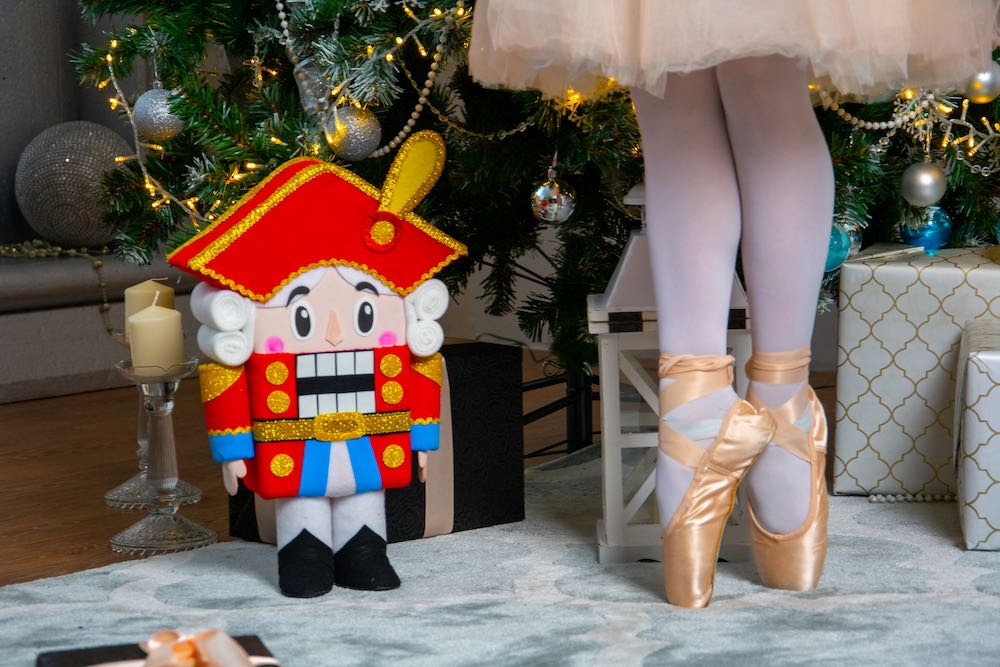 Now, you can see the Nutcracker performed by ballets all across the United States. 
It is about a young girl named Clara who gets a Nutcracker for Christmas and loves it. In the middle of the night, she goes to check on her nutcracker. She finds out that her nutcracker, and everything come to life. 
It is a beautiful story to watch, especially with talented dancers!
Nutcracker on Oahu
Some of the best places to watch the Nutcracker are located on Oahu! Here you will find the Hawaii Ballet and see kids perform this beautiful ballet. 
Here are the top Nutcracker Oahu performances.
Neal S Blaisdell Concert Hall
You can see the Nutcracker in Honolulu at the Neal S Blaisdell Concert Hall. This year, you can catch this spectacular performance for only two days! 
The Ballet Hawaii performs this rendition of the Hawaii Nutcracker. During this rendition, you will see parts of the timeless classic Nutcracker with a mix of Hawaiian history. 
You will see all the traditional dances but with a few Hawaiian twists. For instance, you will see Queen Liliuokalani, hibiscus and plumeria flowers, Hawaiian sea turtles, and Mauna Kea.
It is absolutely beautiful to see and one you won't find anywhere else in the States! 
Enjoy this Hawaiian-themed Nutcracker performed by Ballet Hawaii and the Hawaii Symphony Orchestra and directed by Pamela Taylor Tongg.
This Hawaiian version of the Oahu Nutcracker is choreographed by Septime Webre and has guests from many other ballets across the states, including the Pacific Northwest Ballet, New York City Ballet, and Carolina Ballet. 
You can watch the Hawaii Ballet Nutcracker on December 16th and 17th this year.
Tickets vary from $40 to $85 and tend to sell out fast! It is one of the best Nutcracker Ballet Oahu performances!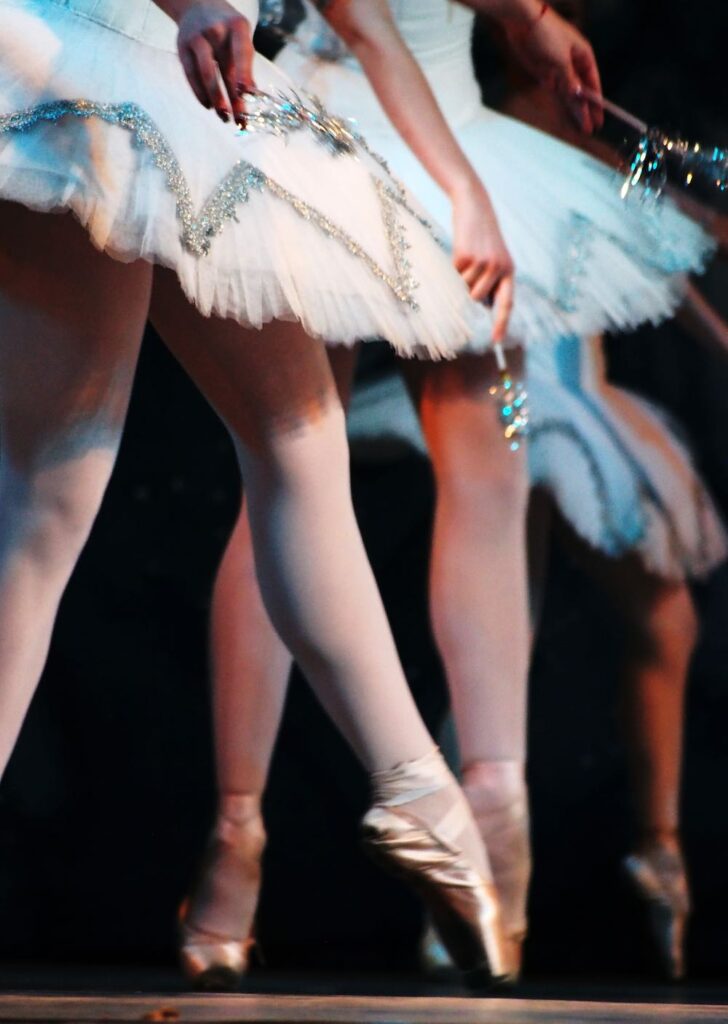 Sacred Hearts Academy
You can also catch the Nutcracker in Honolulu, performed by Sacred Hearts Academy. It is a Catholic school for young girls and has been doing the Nutcracker each year for quite some time.
In the past, the performance had over 50 children ranging from 7-12 years old. Ticket prices range from $15 to $25, which is very budget-friendly!
You will see the special sugar plum fairy dance as well as the famous waltz of the snowflakes; this show does it all! 
While this Nutcracker performance is not by professional dancers, watching the beautiful young girls dancing their hearts out is truly magical and one of the best experiences you'll get watching this timeless ballet. 
It is one of the cutest ballet performances Oahu has to offer.
Hawaii State Ballet
The Hawaii State Ballet is also performing the Nutcracker this year at the Kaimuki High School Auditorium, located in Honolulu as well.
Children, teenagers, and adults can all take classes, participate in this Honolulu Nutcracker program, and perform the classic Nutcracker in December. This is an annual show the Hawaii State Ballet performs and is a wonderful Christmas activity during your trip to Oahu. 
You can watch little ones dancing their hearts out and adults sharing their incredible talents all from the same stage. It will definitely be quite the experience! Tickets range from $20 to $40.
You can see this incredible Hawaii State Ballet Nutcracker performance for three days in early December.
Hawaii Ballet Theatre
Watch another great Nutcracker performance in Pearl City performed by the Hawaii Ballet Theatre. This ballet group has been performing the Nutcracker for over 40 years now, and they love dancing this classic ballet. 
You will see over 100 people dancing during this incredible show. Most are local dancers, but you will also see some special international guests as well perform this Honolulu ballet nutcracker.
Watch this performance at the Kaimuki High School Performance Arts Theatre, located on 2705 Kaimuki Ave in Honolulu, on the following days: 
Friday, November 24, 2023 – 7:30-9:30pm
Saturday, November 25, 2023 – 2-4pm
Saturday, November 25, 2023 – 7:30-9:30pm
Sunday, November 26, 2023 – 3-5pm
Be transformed into Clara's world with this beautiful rendition of the Nutcracker. Tickets are from $35 to $45. This Hawaii ballet theater nutcracker performance will not disappoint you!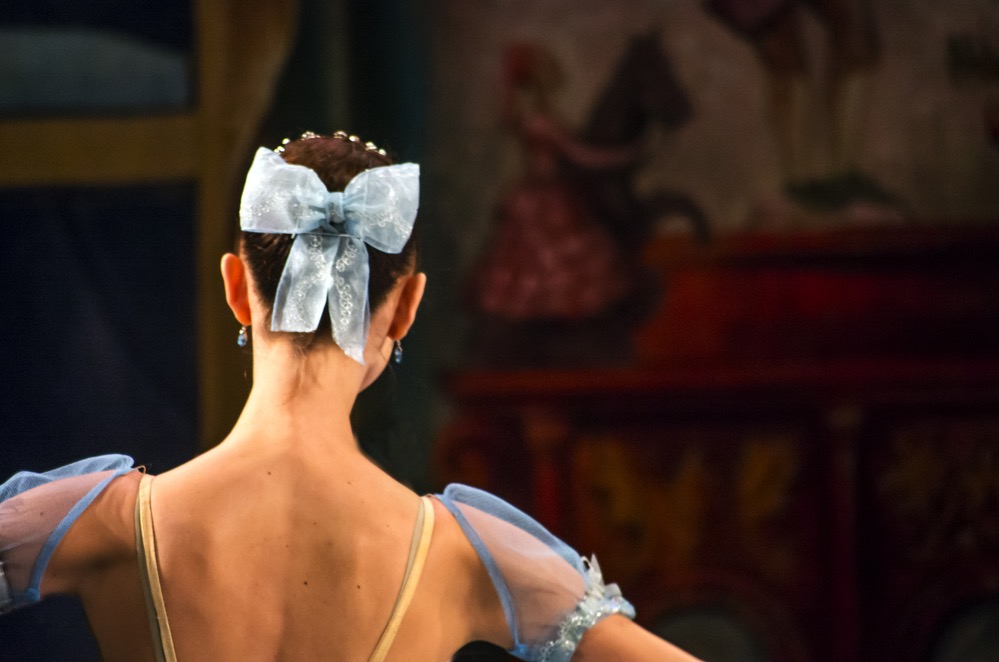 Nutcracker on Maui
You can also find beautiful renditions of the Nutcracker on Maui. Here are the top Maui Nutcracker performances.
Alexander Academy
The Alexander Academy is a nonprofit in Maui dedicated to helping all, both children and adults, build and strengthen their love and passion for dance. Each year they perform the Nutcracker, and it is quite incredible to watch.
During their performance, you will see countless dancers, ranging from three years old to adults! Absalon Figueroa and Amelia Nelson are both Co-Artistic Directors and costuming by Jennifer Oberg and her Sewing Hui! This performance will be the full-length ballet and will be about two hours with an intermission. 
You can go experience this traditional ballet on December 16th this year.
You can watch each of the Alexander Academy's performances at The Maui Arts & Cultural Center. Tickets range from $15 to $35. 
It is one of the best Nutcracker Ballet Maui has to offer!
Nutcracker Sweets
Both Maui On Stage and Momentum Dance Maui collaborate and come together to perform the Nutcracker Sweets. 2021 was their first performance, and they are going to do it again for the third time! 
Nutcracker Sweets is a different version of the classic Nutcracker. This rendition focuses on the ballet's second half as Clara dreams of the fantasy worlds with dancing snowflakes, a sugar plum fairy, and a land of sweets. 
She goes on to meet characters from China, Spain, Arabia, and Russia for a fun celebration. Afterward, they gather around to say goodbye to Clara as she heads home.
You can watch this fun version of the Nutcracker between December 14th to December 17th. Tickets range from $15 to $20. The show is between 60 to 75 minutes and does not have an intermission. 
Come and see this Nutcracker Maui version!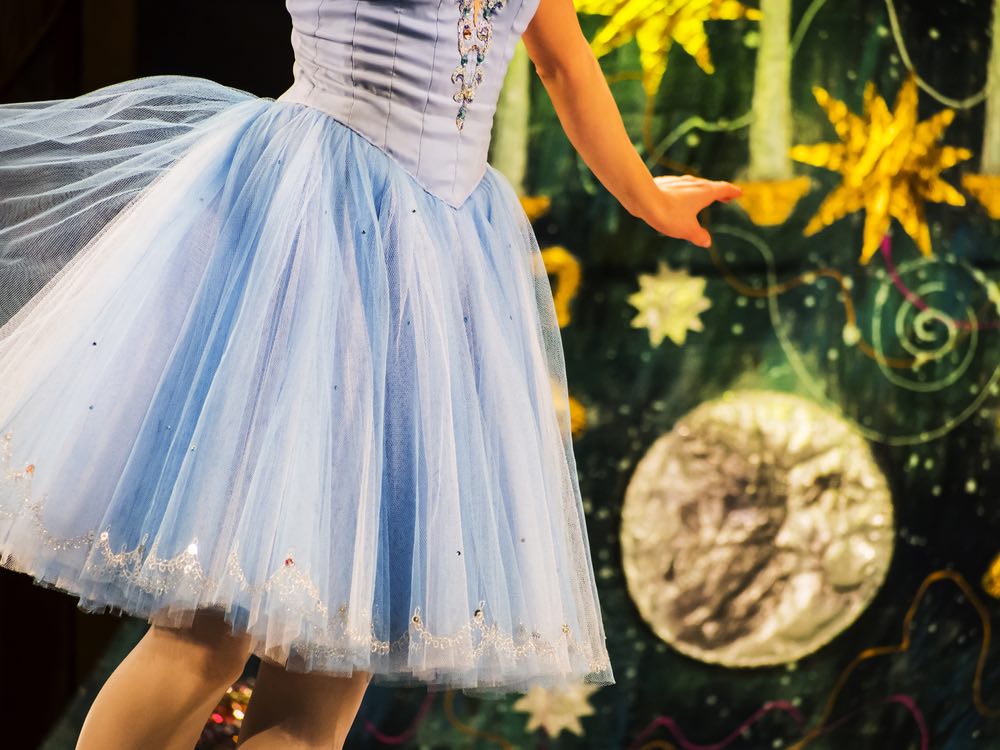 Nutcracker on the Big Island
Here are some of the top Nutcracker ballet Hawaii performances on the Big Island.
West Hawaii Dance Theatre and Academy
Each year the West Hawaii Dance Theatre and Academy puts on the Nutcracker. This show has a mix of local dancers and guest artists from all over the world.
You will usually see around 100 performers take the stage. Often, the Maui Academy of Performing Arts will join and perform together for this special ballet Hawaii Nutcracker as well! 
The choreography is based on the original version of the Nutcracker, and it does not disappoint. The Kamuela Philharmonic Orchestra will also be there to accompany the dancers.
Their performances will be held at the Kailua Theatre. 
Island Dance Academy
Island Dance Academy has been teaching students on the Big Island ballet and dance since 1977!
Children ages 4 and older, as well as adults, can join this academy and participate in the performances.
You can see Island Dance Academy perform the Nutcracker on the following day:
Friday, December 8 at 7:00 PM to 8:30 PM
Saturday, December 9 at 7:00 PM to 8:30 PM
Sunday, December 10 at 2:00 PM to 3:30 PM
This Hawaii ballet performance is located at the Hilo Palace.
Nutcracker on Kauai
Here is where to see the Kauai Nutcracker performances!
Kauai Ballet Academy
You can watch a beautiful version of the Nutcracker by the Kauai Ballet Academy at the War Memorial Convention Hall on Kauai. Make watching the Nutcracker part of your family tradition and see this fun, family-friendly version.
There are only two showings of this ballet performance, on Friday, December 1st, and Saturday, December 2nd. The War Memorial Convention Hall is located in Lihue. 
Enjoy this beautiful rendition of this Nutcracker Kauai performance!
Hawaii Ballet Nutcracker FAQs
Does Hawaii have ballet? 
Hawaii does have ballet classes and performances on many of the Hawaiian islands. The main ballets in Hawaii are on Oahu.
Can you see the Nutcracker in Hawaii?
There are a few places where you can go to see the Hawaiian Nutcracker in Hawaii each year during the holiday months. Read down below to see all of the places showing the Nutcracker ballet in Hawaii!
How long is the Nutcracker ballet?
Usually, the Nutcracker Hawaii ballet performances are between 1 to 2 hours long. But, it all depends on which one you see.
Nutcracker Hawaii Wrap Up
The Nutcracker ballet is something you definitely don't want to miss, especially for a trip to Hawaii for Christmas.
Don't skip out and head to any of these locations to watch the Nutcracker during your Hawaii vacation this holiday season!