Are you looking for the best things to do in Kona, Hawaii? Keep scrolling for my top tips and tricks for exploring the Painted Church in Hawaii, which is a top Kona activity.
This guide to visiting the Painted Church in Hawaii contains affiliate links which means if you purchase something from one of my affiliate links, I may earn a small commission that goes back into maintaining this blog.
Do you want to visit a beautiful church in Hawaii?
There's no better place to go than the Painted Church. It's located about 30 minutes from Kailua-Kona, and it's one of the most beautiful Catholic churches in Hawaii.
In this post, I'll show you exactly how to visit St. Benedict's Catholic Church and what else to do in Captain Cook, Hawaii.
The Painted Church is totally free to enter, although you'll probably want to donate some cash after you experience it (it really is that special).
I hope this helps plan your trip so that when you arrive at the Painted Church, everything will be perfect!
While there are many historic Kona churches, this is by far the prettiest.
Keep scrolling for my guide to visiting the Painted Church in Hawaii.
Don't have time to read a bunch of Hawaii blog posts and reviews? Here are some of our top picks for visiting the Big Island.
Popular Big Island Tours/Activities
Favorite Big Island Resorts/Hotels
Want to Rent a Car in Hawaii?
One of the best places to rent a car in Hawaii is Discount Hawaii Car Rental because they get the best rates from top national companies like Alamo, Dollar, Thrifty, Avis, Enterprise, Budget, and Payless.
Want to skip all the planning and just access my detailed Big Island Itinerary complete with daily schedules, kid-friendly activities, and travel hacks? Click the button below.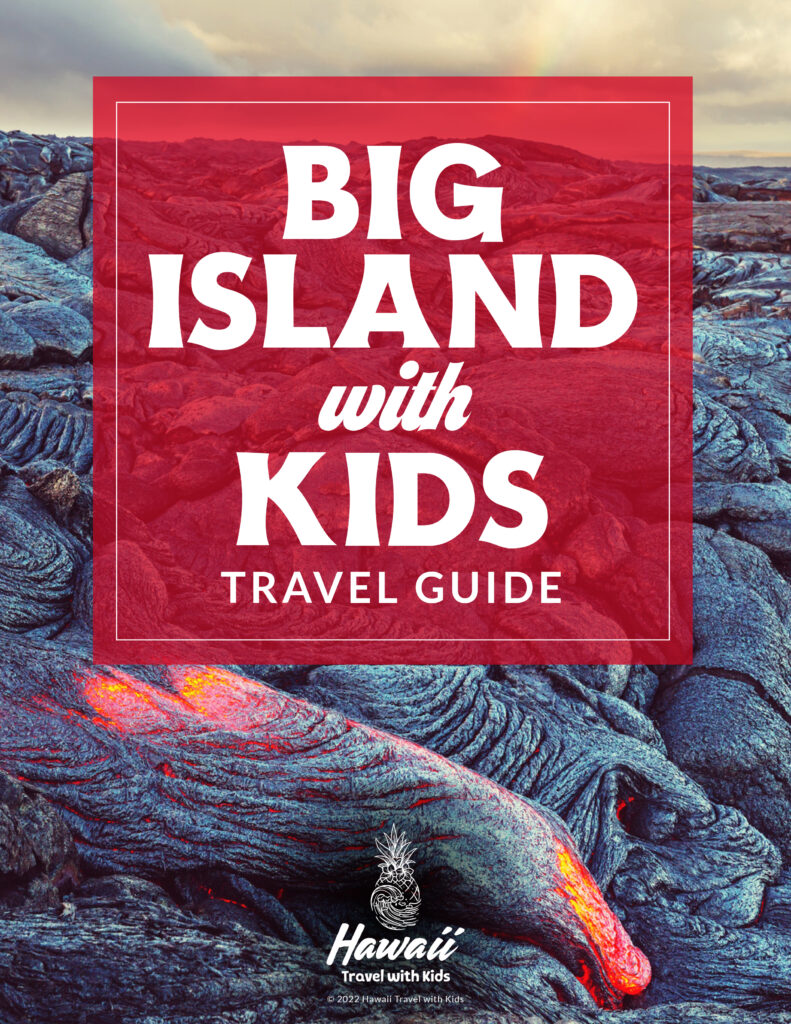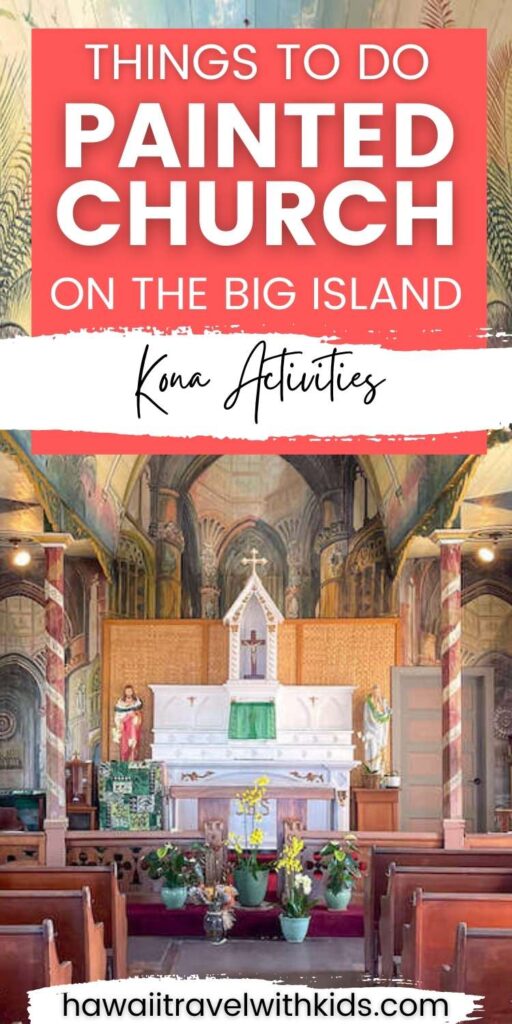 Where is the Painted Church in Kona, Hawaii?
St. Benedict's Catholic Church is located about 45 minutes South of downtown Kailua-Kona on the Big Island of Hawaii. The address is 84-5140 Painted Church Rd, Captain Cook, HI 96704.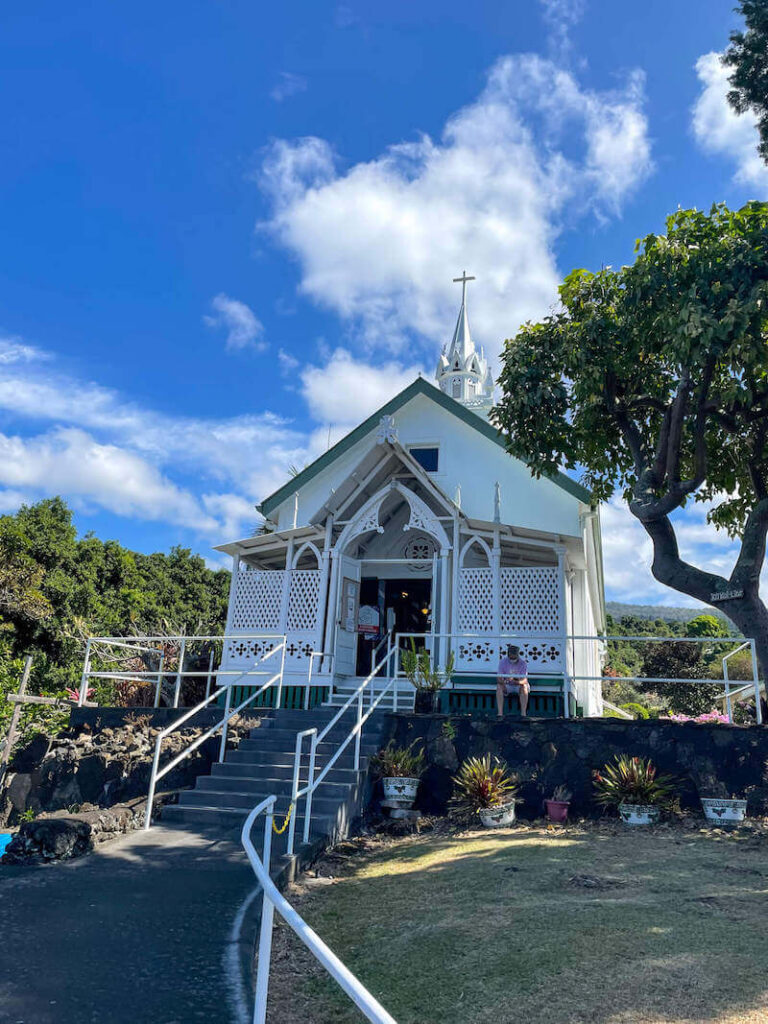 It's pretty much impossible to miss it. I mean, it's on Painted Church Road. There are also several signs along the road to help you find it. And it's one of the most famous churches in Kona, Hawaii (or nearby).
What's the History Behind this Big Island Church?
The Painted Church was built by Father John Velghe of Belgium in 1899. Father John realized that most Hawaiians couldn't read or write, so he thought the best way to bring the bible to life was through colorful paintings. From the walls to the ceiling, and even the altar, the interior is quite stunning!
Father Velghe actually used house paint to create this artwork on regular wood. It's incredible that it has lasted so long. This is definitely because it was part of a restoration project in collaboration with the Bishop Museum on Oahu.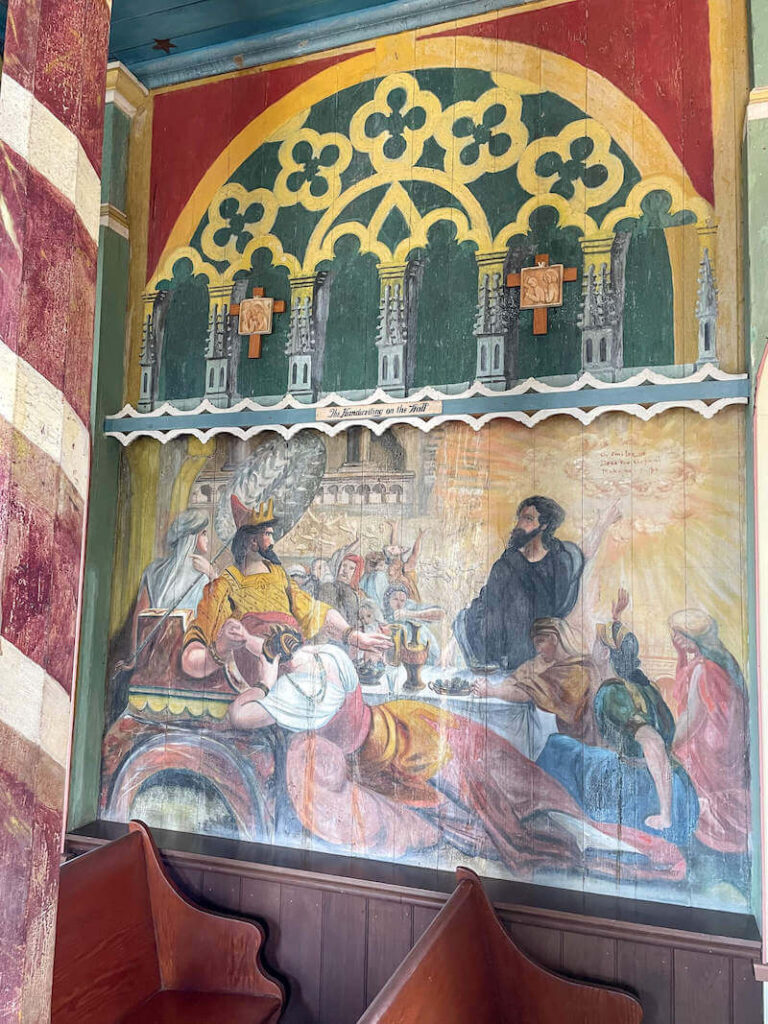 It's one of the most beautiful churches in Hawaii. It almost reminded me of Saint-Chapelle in Paris, where no matter your religious beliefs, you can still appreciate what a beautiful and peaceful place it is.
How to Visit the Big Island Painted Church
St. Benedict Church in Hawaii is an active church, but it's open to the public to tour on Tuesdays, Wednesdays, and Thursdays from 9:30 a.m. to 3:30 p.m.
We actually learned a lot about St. Benedict's Painted Church in Hawaii while listening to our Shaka Guide app. We used it on a driving tour from Kona to Hawaii Volcanoes National Park.
It's really only a 5-10 minute stop if you are passing through Captain Cook. They have a large parking lot, so it's easy to find a spot, park, and then head into the church.
When we were there in November 2021, there was a docent sitting outside to instruct us how to submit our contact tracing via QR code before entering.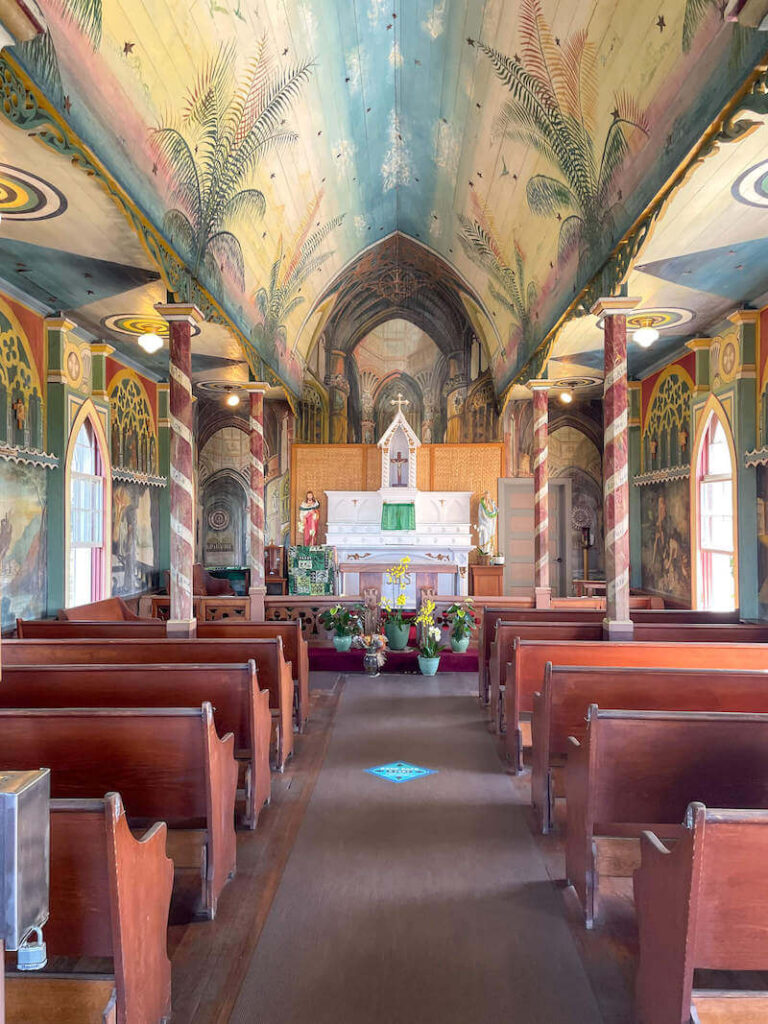 I recommend waiting until the group in front of you is done (if you have that luxury) so that you can take photos without strangers in them. You'll feel compelled to take a million photos inside because it's just so mesmerizing.
You'll see why it's one of the most unique Kona Hawaii churches worth visiting.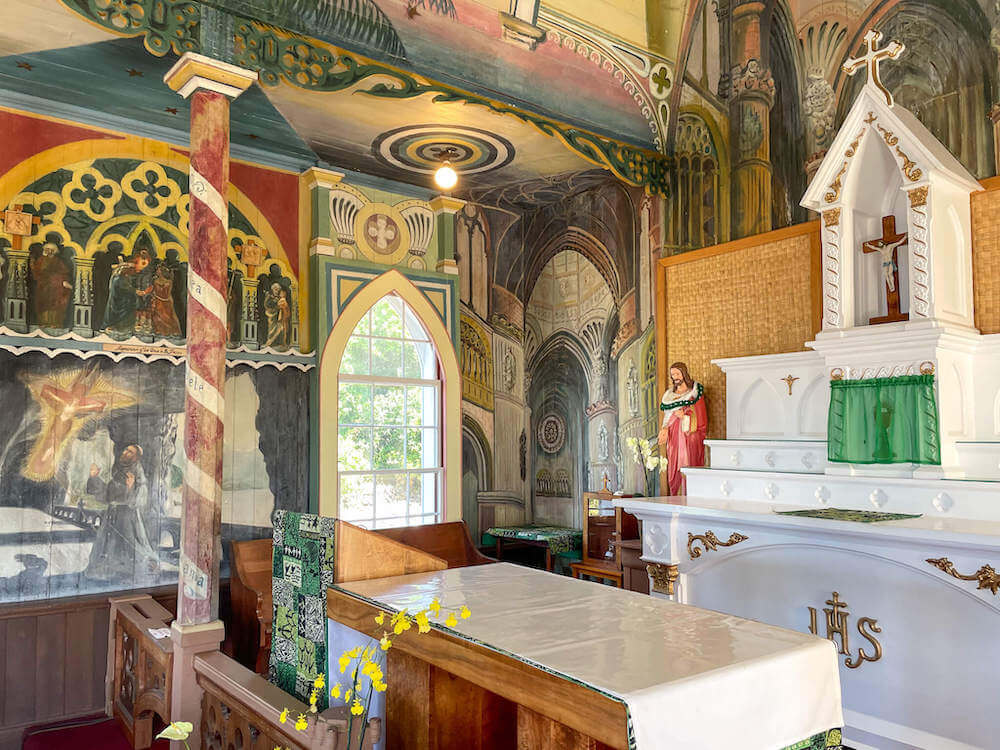 It's best to get all your photos out of the way first and then grab a seat in one of the pews. We noticed a lot of people whizzed in to take their photos, and they left within a few minutes.
It's really nice to sit back and soak in the ambiance of one of the prettiest Catholic churches in Hawaii. The longer you sit, the more you'll appreciate what a special place this is. Try to grab a seat in the back so you don't obstruct anyone's photos though.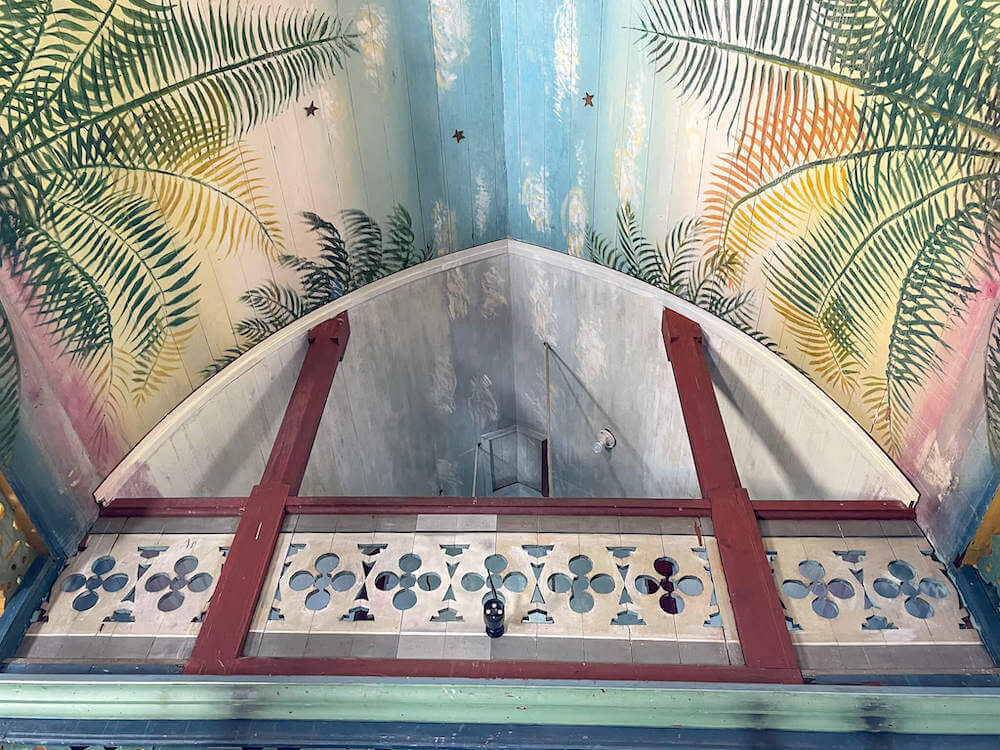 Don't forget to look up at the vaulted ceiling! I think it is just gorgeous the work that Father Velghe has done both on the walls and the ceiling.
While it's totally free to visit, there are a few places where you can donate cash. They suggest a $5 donation. I'm letting you know so you can make sure to have cash on you before you go.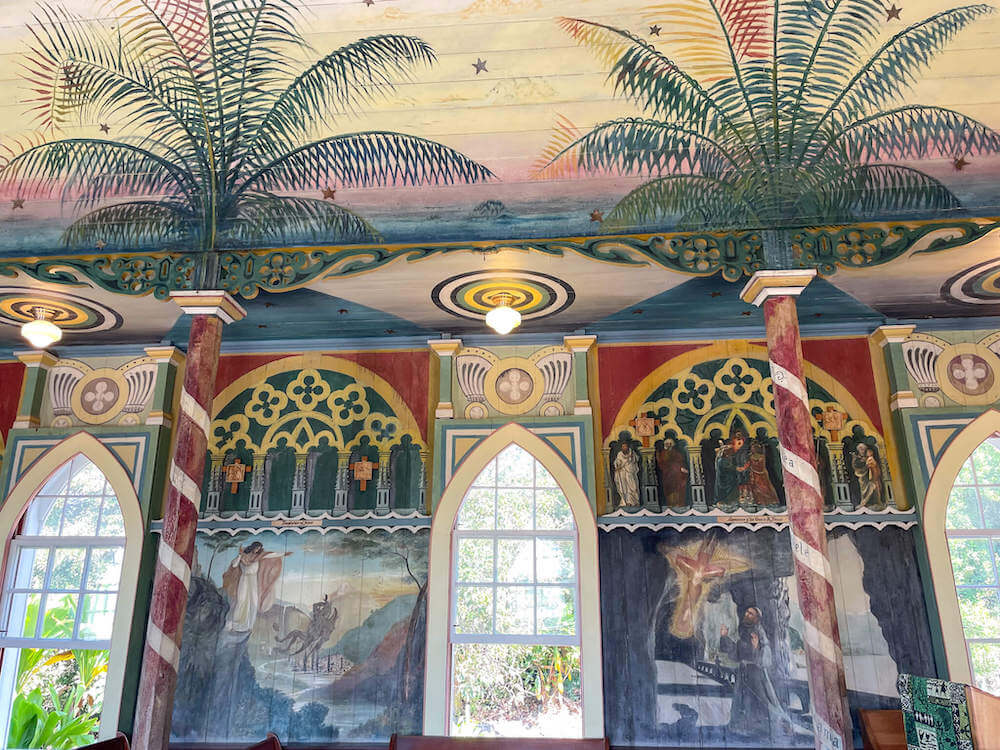 You'll also want to make sure you've dressed appropriately for visiting a Big Island Hawaii church. That means no swimsuits, revealing clothing, or bare feet. And remember to be respectful.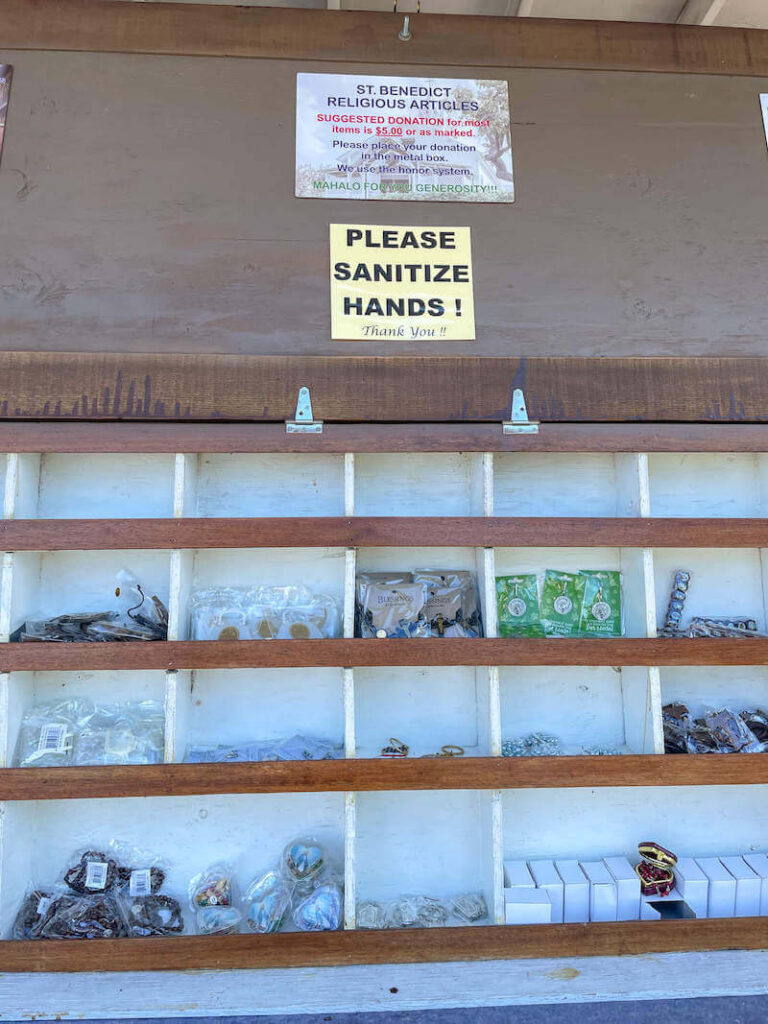 They also have bottles of cold water for sale as well as religious items in an honor system outdoor gift shop. And there are clean restrooms available near the top of the parking lot.
You will also find an adjacent cemetery, so be sure to be respectful to the local community as you visit.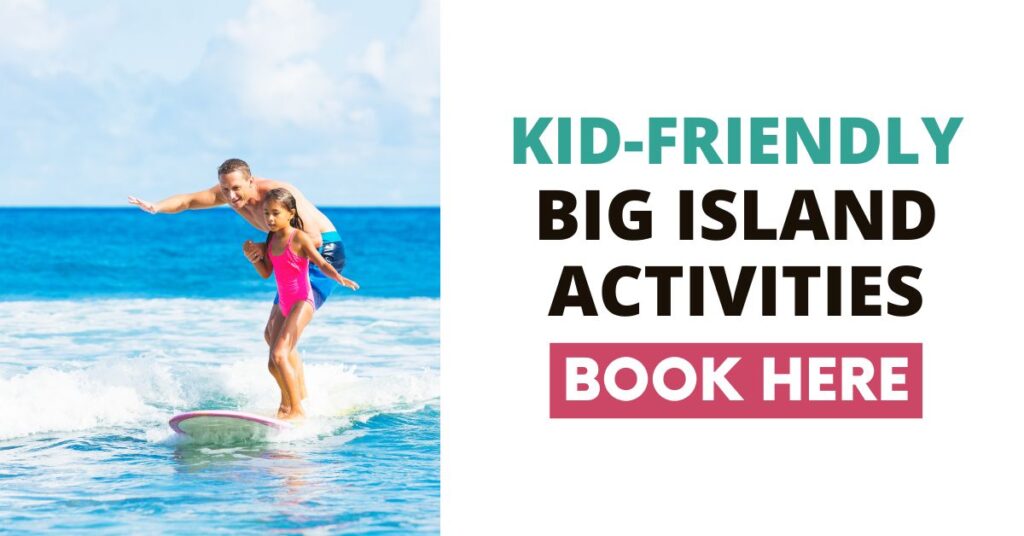 5 Things to do in Captain Cook Hawaii with Kids
1. Tour a Coffee Farm
The Kona coast has TONS of coffee farms, and most offer tours or coffee tastings. A few of the most popular coffee farms include Greenwell Farms, Kona Coffee Living History Farm, and Holualoa Kona Coffee Company.
2. Eat at Ka'aloa Super J's
This was one of the best places we ate near Kona. I highly recommend their kalua pork and cabbage as well as their chicken lau lau. And save room for their delicious desserts!
3. Go Snorkeling
One of the best places to snorkel in this area is Two-Step Beach. It's named that way because of the lava rock steps you can walk down to get into the water. Plus, it's right next to my #4 place to visit in Captain Cook.
4. See the Place of Refuge
One of the coolest Hawaii National Parks is the Place of Refuge. It's actually called Pu'uhonua o Honaunau National Historical Park, and it's an awesome place to learn about Hawaiian history and culture.
5. Stop by a Fruit Stand
There are a TON of fruit stands on Painted Church Road. All of them are cash only and are on the honor system. It's a great place to get your favorite Hawaiian fruits or try a few new ones.
Fun Things to do in Kona FAQs
What should I not miss in Kona, Hawaii?
If you're going sightseeing, make sure to add Pu'uhonua o Hononaunau National Historical Park as well as Kaloko-Honokohau National Historical Park. These are both incredible places to learn a bit about Hawaiian culture and get some amazing photos. I also suggest walking up Ali'i Drive to check out the shops and restaurants. And you'll definitely want to scope out a spot to watch one of the most amazing Hawaiian sunsets anywhere near the water in Kona.
What is there to do in Kona for free?
There are lots of fun things to do in Kona that don't cost anything. Since Kona faces West, you can find a spot to sit and enjoy an amazing Hawaii sunset. There are also free Kona coffee tours. You can do a free macadamia nut tasting at Hamakua Macadamia Nut Factory just North of Kona. And you can take advantage of the fun Hawaii National Parks and beaches.
What is Kona famous for?
Kona is a popular spot for deep-sea diving and other water sports. But they are most famous for producing some of the world's tastiest coffee. You can find lots of Kona coffee farms all over the West side of the Big Island of Hawaii.
What is the painted church south side of the Big Island, Hawaii?
One of the most historic places on the island is the painted church. It is the St. Benedict Roman Catholic Church.
How old is the painted church in South Kona?
This little church is 124 years old! It was not originally built on 84 5140 painted church road. It was moved here on this hill to its present location in 1880.
Are there other painted churches in Hawaii?
Yes there are! You can find the Star of the Sea Painted Church in Pāhoa, located around mile marker 20.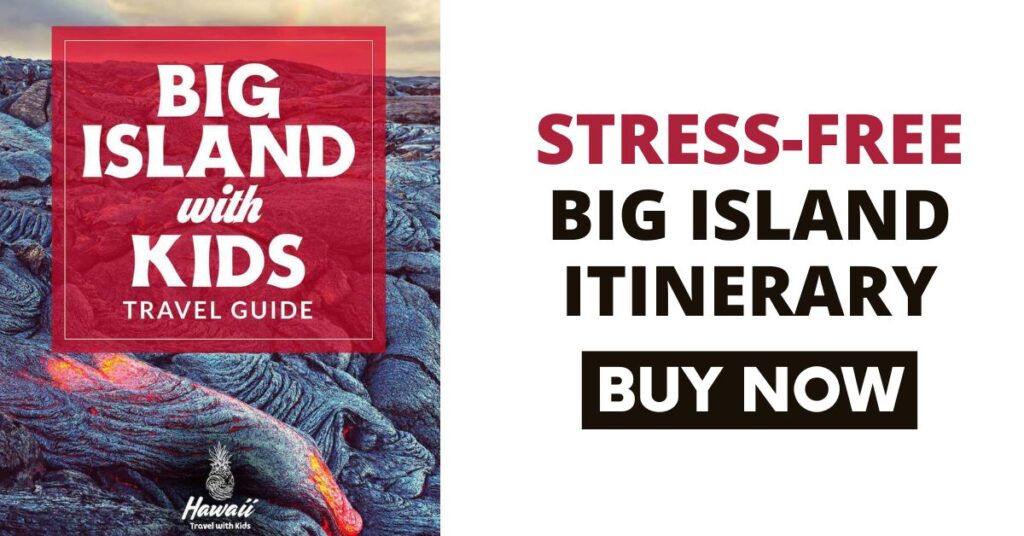 Hawaii Painted Church Wrap-Up
If you are planning a scenic drive from Kona, it's definitely worth stopping at St. Benedict's painted church in Hawaii. It's really beautiful, and there's a serenity to the entire area.
While there are painted churches all over the world, there's something special about the Painted Church in Hawaii. There's a reason it's one of the most Instagrammable places on the Big Island!
Looking for more things to do near Kona, Hawaii? Check out the Aloha Adventure Farm ATV tour, where to swim with dolphins in Kona, the Royal Kona Resort luau, and our Kona Atlantis Submarine review.