Planning a trip to Maui on a budget and want to know some cheap things to do on Maui HI? Keep scrolling to find out how to have a cheap vacation on Maui that rocks!
This post about how to visit Maui on a budget was written by Hawaii travel expert Marcie Cheung and contains affiliate links which means if you purchase something from one of my affiliate links, I may earn a small commission that goes back into maintaining this blog.
Are you looking for a way to visit Maui without breaking the bank?
For a lot of people, a vacation to Maui is a dream come true. But for others, it's just not in the budget. If you're one of those people who can't afford the expense of traveling to this beautiful island, don't worry – we've got you covered!
In this blog post, we'll discuss how to visit Maui on the cheap and still enjoy your time there as much as possible.
If you want to see all of the beautiful sites that Maui has to offer but don't have thousands of dollars lying around, this how-to-do Maui on a budget article is for you.
Here are some budget Maui tips and tricks we've gathered from our own experiences traveling with kids so that your next trip doesn't have to break the bank. Let's get started!
Keep scrolling for my guide to visiting Maui on a budget!
Don't have time to read a bunch of Hawaii blog posts and reviews? Here are some of our top picks for visiting Maui on a budget.
Best Budget-Friendly Maui Activities
Best Budget-Friendly Maui Hotels
Aina Nalu Resort (this is in the heart of Lahaina town and totally walkable to shops and restaurants)
Maui Beach Hotel (this is in Kahului and it's easy to get to all areas of the island)
Paia Condo (amazing North Shore location right at the start of the Road to Hana)
Want to Rent a Car in Hawaii?
One of the best places to rent a car in Hawaii is Discount Hawaii Car Rental because they get the best rates from top national companies like Alamo, Dollar, Thrifty, Avis, Enterprise, Budget, and Payless.
Want to skip all the planning and just access my detailed Maui Itinerary complete with daily schedules, kid-friendly activities, and travel hacks? Click the button below.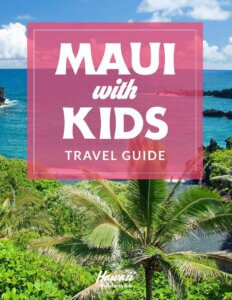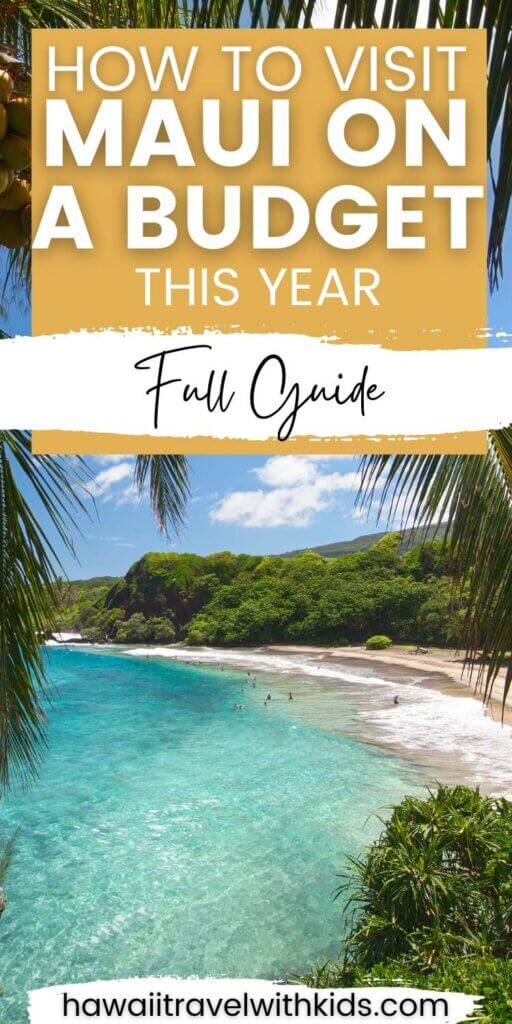 Is Maui Expensive? How Much Does the Average Trip Cost?
While Maui may not be the cheapest vacation to take, it is also possible to plan your trip on a budget.
A Maui Hawaii vacation cost will all depend on how many days you plan on spending in Maui, along with how many people you take on your dream vacation. If you plan on island-hopping to the other Hawaiian islands during your trip, that will add to your cost as well.
The average Maui vacation cost for a week-long trip to Maui is around 3,000 dollars for two people, and costs will increase if you're planning on taking the whole family.
Many of the affordable places to stay in Maui will give discounts if you stay five or more days, which can help you cut costs as well. You might be able to find some cheap Maui packages with some cheap hotels too!
A trip to Maui cost can be quite low if you stay in the Maui budget hotels, go during the cheapest time of year to visit Maui, and enjoy all the free and cheap things to do in Maui!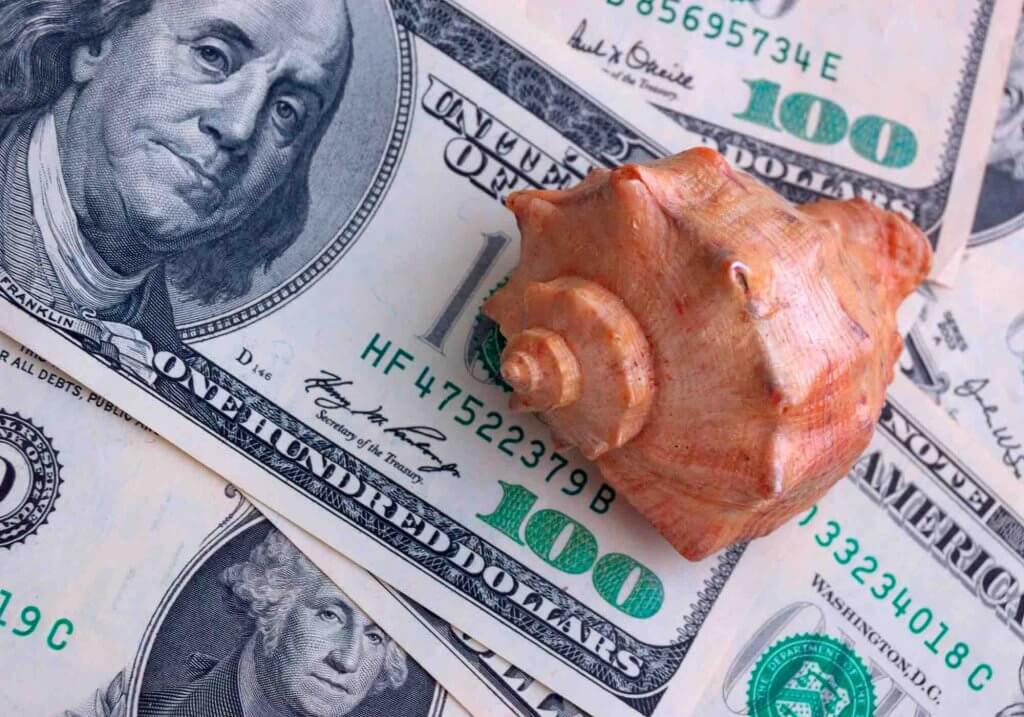 You can cut costs in many different ways throughout your trip-planning process, and some are very simple, so you can visit Maui on a dime!
If you're trying to plan a budget for a cheaper trip to Maui, then keep reading to see the ways you can cut costs and still have the best Maui budget vacation you deserve!
Save Money with Points
Here are the best credit card offers for families who travel and want to use points to pay for airfare and hotels in Hawaii.
What is the cheapest month to go to Maui?
The cheapest month to go to Maui is usually in the spring or fall, which is considered the Maui off seasons for most travelers. The best months are going to be April, May, September, or November.
You want to visit the island when the weather is enjoyable, but the crowds aren't too congested. This is why spring and fall are the perfect times to go for a cheap stay in Maui.
The weather remains temperate in the mid-70s to 80s during the day, with the only issue being that the nights will be chilly, reaching into the 60s. So, there will still be plenty of good weather to experience the island to the fullest without paying the premium prices and braving the summer crowds.
If you are wondering how to go to Maui on a budget, this is one of the best Maui travel tips to follow!
When should you not go to Maui?
You should avoid going to Maui in the height of the summer, in June and July. This is because the crowds and hotels are packed with the summer rush of vacationers.
Since Hawaii is a popular travel destination for many individuals, the summer is the perfect opportunity for travelers, and the tourist state's prices rise accordingly. So, in order to avoid the higher costs of flights, hotels, and activities, it is best to avoid traveling during the high-traffic seasons.
If this is the only time you can travel, you might still be able to cut the cost of Maui vacation down a bit with the other tips.
How can I save money on Maui vacation?
The best way to save money on a vacation to Maui is to travel in the off-season. This is one of the best ways to budget for your trip, as you can avoid costs that have risen up due to "supply and demand."
You can also save by flying out during off times, like in the week, instead of on the weekend.
Hotel and rental properties can also be found for cheaper when you book package deals or are willing to book away from city hubs and direct beachfront properties. This is one of the best ways to find Maui accommodations on a budget.
Finding Cheap Flights to Maui
If you are traveling to Maui on a budget, here are ways to get great deals on flights!
Plan to Fly in the Off Season
A great way to find cheaper flights to Maui is to fly in the off-season. By avoiding planning your flight during the high-traffic summer months, you can avoid the costs that come from the price hikes.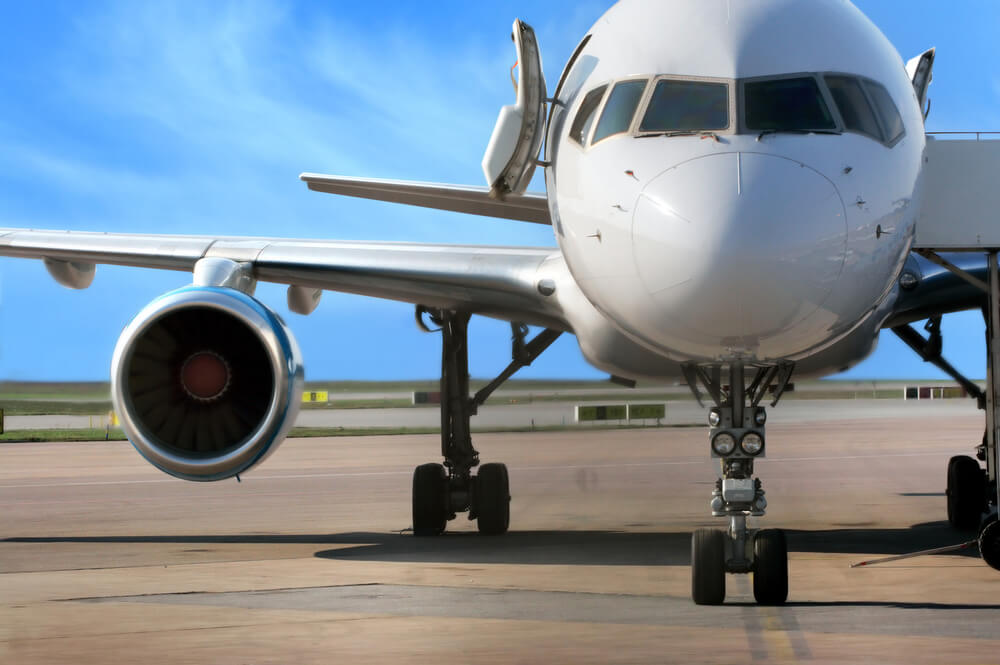 The increase in travelers creates a higher demand for flights to popular vacation destinations such as Hawaii, so by booking during months in the spring and fall, like April, May, September, or November, you will be buying at lower prices because the demand is not as high.
It is one of the best ways to get cheap trips to Maui!
Book your Flight during the week
To further increase your savings when booking flights to Maui, you can plan on flying out during the week.
If you are taking a week or longer vacation, then a good way to save is to fly out on a weekday rather than a weekend. While this may not always be true, it is a great plan to search for flights during the week and compare them to the weekend flight prices.
Saving on plane tickets by flying out during the week will help to decrease the costs of one of your trip necessities.
Use Flight Service Sites
Sites like Priceline, Expedia, and Orbitz tend to have standby tickets that are cheaper than tickets sold directly from airlines. These sites allow you to check the prices of all airlines and services and compare them to get the lowest possible rate for the tickets.
Be aware that if you wait days after, the deals may change, so you should search when you are ready to commit and have planned out the dates.
The sites usually offer the cheapest way to travel to Maui, Hawaii, on a budget.
Getting around Maui for Less
Here is how to travel in Maui on a budget so you can explore Maui and all it offers with the best deals on rental cars and other ways to lower your Maui trip cost.
Use Public Transportation
Maui has its own public transportation system that has 14 routes, and they run seven days a week, including holidays. This system could be a cheap option for travelers who would prefer not to use a rental car.
These systems and routes do not cover every possible destination, but they do run from the airport to several destinations and shopping centers that are helpful to travelers. The bus fare is also fairly cheap, and you can purchase daily passes for only 4 dollars.
It is an easy way to have a Maui vacation on a budget.
Find Cheap Rental Car Options
To cover more ground and reach any possible destination in Maui, travelers will likely need to use a rental car. While this prospect may seem expensive to many travelers, there are several ways to cut costs on rental cars.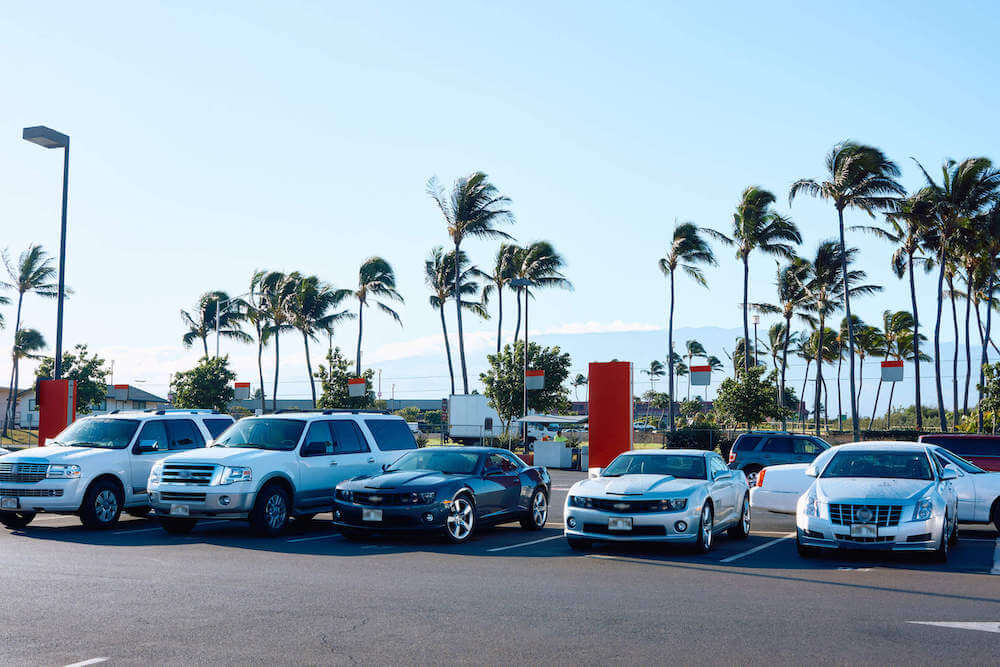 For example, you can use several travel sites like Priceline, and Expedia, or you can even use memberships from your own car insurance. This way, you can shop around and find the cheapest price.
Another great way to save is to book an economy rental car which is the cheapest option among rental cars.
The cheapest place I've found is Discount Hawaii Car Rental. They get the best rates from top national companies like Alamo, Dollar, Thrifty, Avis, Enterprise, Budget, and Payless. Check out the latest prices and more details.
Rent Bikes
If you book accommodations close to the beach or other activities that you want to frequent on your trip, then you can save money on transportation by renting bikes or mopeds to travel short distances in the area.
You can save money by not renting a car, but if you are close to the beach and shopping centers, then you can travel to many different activities with just a bike in the area.
Best Places To Stay in Maui on a Budget
If you are looking for where to stay in Maui on a budget, here are some of the best budget accommodations Maui has to offer.
Campsites
Maui is full of natural beauty and wonders, with a lot of public parks that offer campsites for a low reservation price. If you wish to save money on accommodations and want to connect with the nature of Maui, then this is a unique option.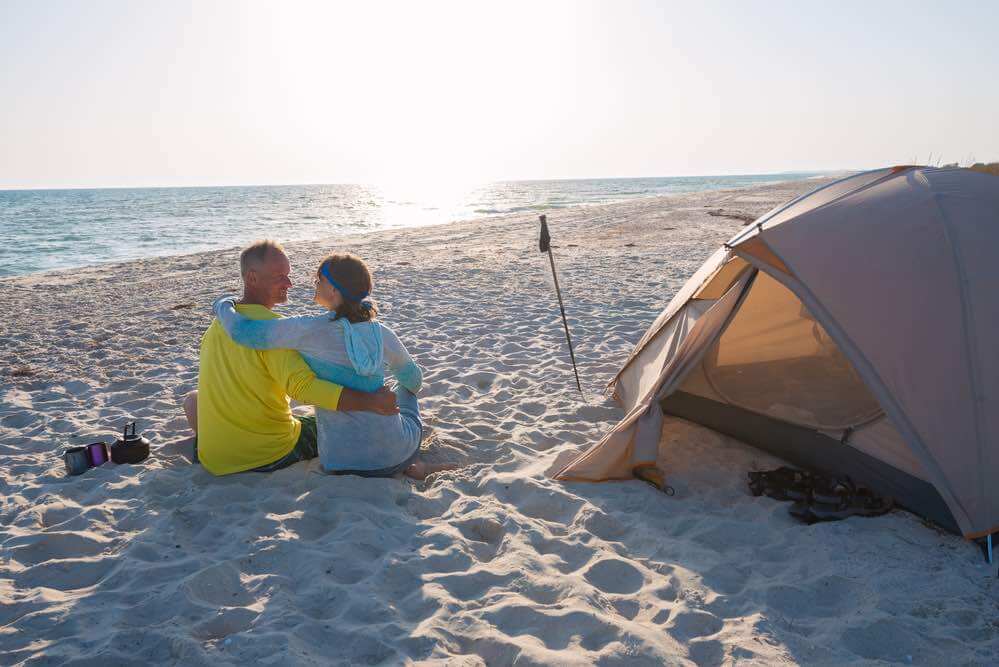 You can also find cheap camp gear rentals in the area and through other rental sites.
North Shore Hostel
Hostels are frequently used by young travelers and those wishing to travel on a budget, as they offer cheap prices and genuinely nice accommodations.
The only downside with hostels is that they are shared spaces. For example, the North Shore Hostel offers a shared kitchen and shared rooms with bunk beds.
This is a great option for single travelers, couples, and small groups as they can save a lot of money on accommodations because rooms here are generally around 100 dollars a night. It's perfect for visiting Maui on a tight budget.
Vacation Rentals
Cheap options for Airbnb may seem impossible to find, but it just takes a search to find out if there are more affordable options than the brand-name hotels that abound on the island.
Even some of the cheapest hotels in Maui might still be over your budget, but not vacation rentals.
A vacation rental on sites like these can sometimes be cheaper because the price is determined by the owners of the properties and not a chain, such as in hotel circumstances.
This is usually the cheapest way to stay in Maui and what most people do, even if you are planning a Maui honeymoon on a budget!
Best Cheap Hotels in Maui Hawaii
Staying in Maui on a budget can mean different things to everyone since everyone has a different opinion on what "cheap" means when determining their budget Maui vacation.
For some, there are plenty of the best affordable hotels Maui offers that work right in their budget!
If you want a honeymoon in Maui on a budget, you will probably like a hotel or resort for their romantic packages. You can find plenty of affordable resorts, Maui is full of them if you know where to look!
Check out some of the best affordable hotels in Maui
Cheap and Free Things to do in Maui on a Budget
Here are some of the best things to do in Maui on a budget everyone will love!
Visit the Beach
Beaches in Maui are completely free to the public and are one of the biggest draws for travelers visiting the island. It will cost you nothing to set foot on any of the beaches, except the possibility of paying for parking if you have to drive.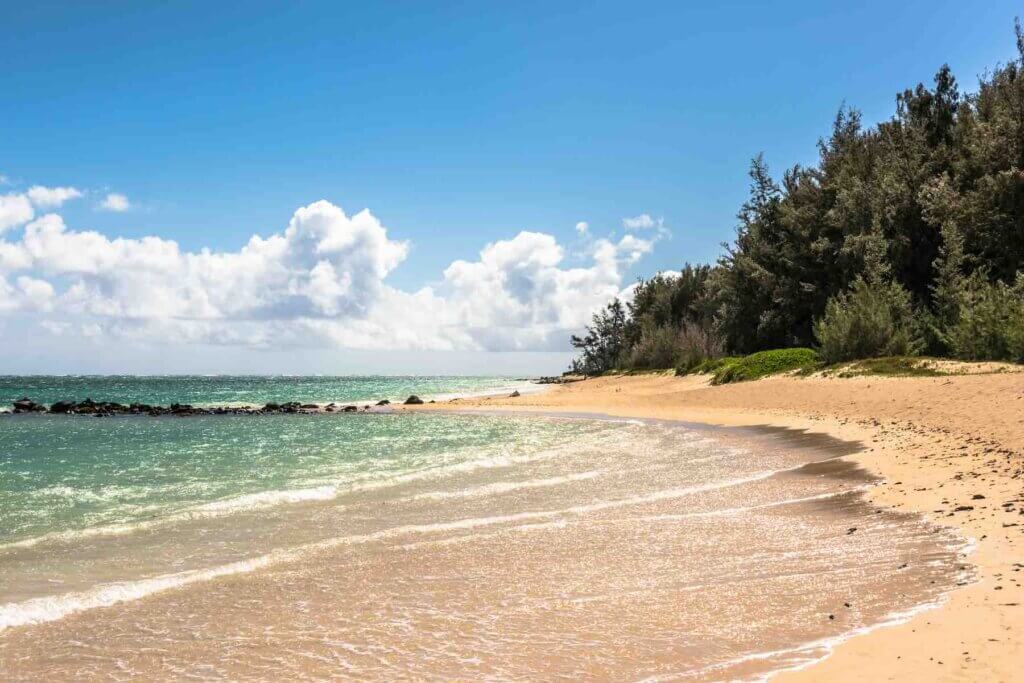 This means you can have fun with a multitude of different beach activities, swimming, or just taking in the beachside views.
If you pack snorkeling gear or have any other sports equipment, you can use them freely on the beach without spending money on hefty rental fees.
During whale season, you might even see some humpback whales right from the beach without going on a whale-watching tour. Many of the beaches in Maui also have a sea turtle or two lying around.
A beach day is one of the cheapest things to do in Maui since it doesn't cost you a thing!
Go See the Ali'i Kula Lavender Farm
A budget travel option in Maui that you won't soon forget is the beautiful and aromatic Ali'i Kula Lavender Farm. This farm offers self-guided tours of the facility and gorgeous flowers for only 3 dollars!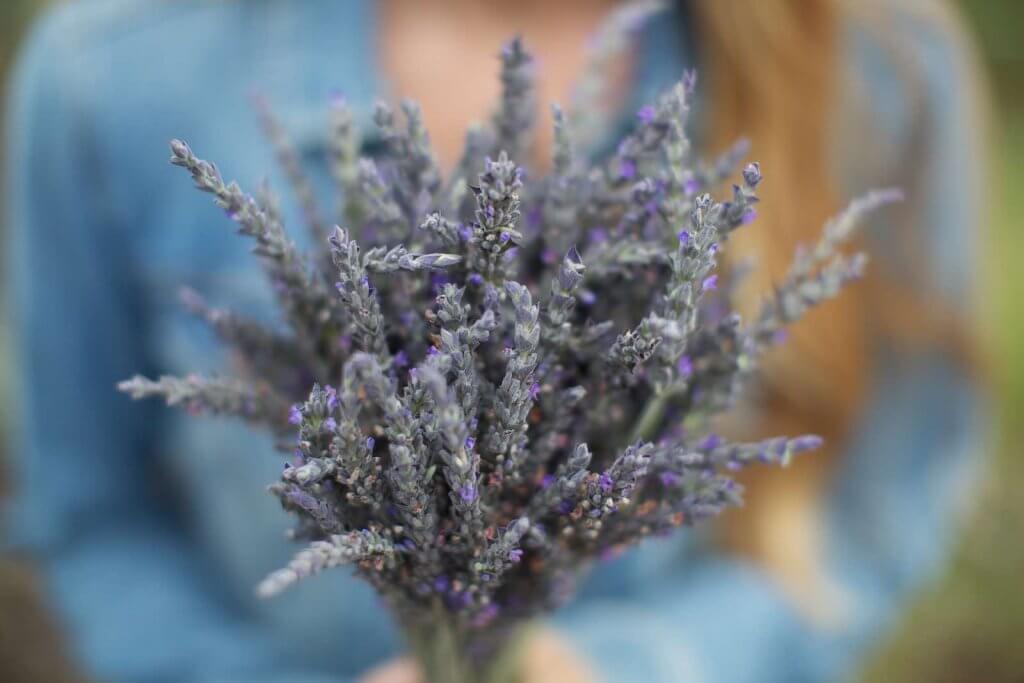 You can also book craft classes or a picnic lunch with food included for only 26 dollars per lunch.
There is much to do on this picturesque lavender farm, and you can even browse some of the teas, jellies, lotions, and oils that are made on the farm itself.
It is another one of the Maui Hawaii things to do on a budget your entire family will love!
Visit the Surfing Goat Dairy Farm
The Surfing Goat Dairy Farm is free to enter for visitors, and you can even sample cheeses made at the farm for free as well! This is a fun experience, and you can see the local farm life of the goats that make a large variety of different cheeses.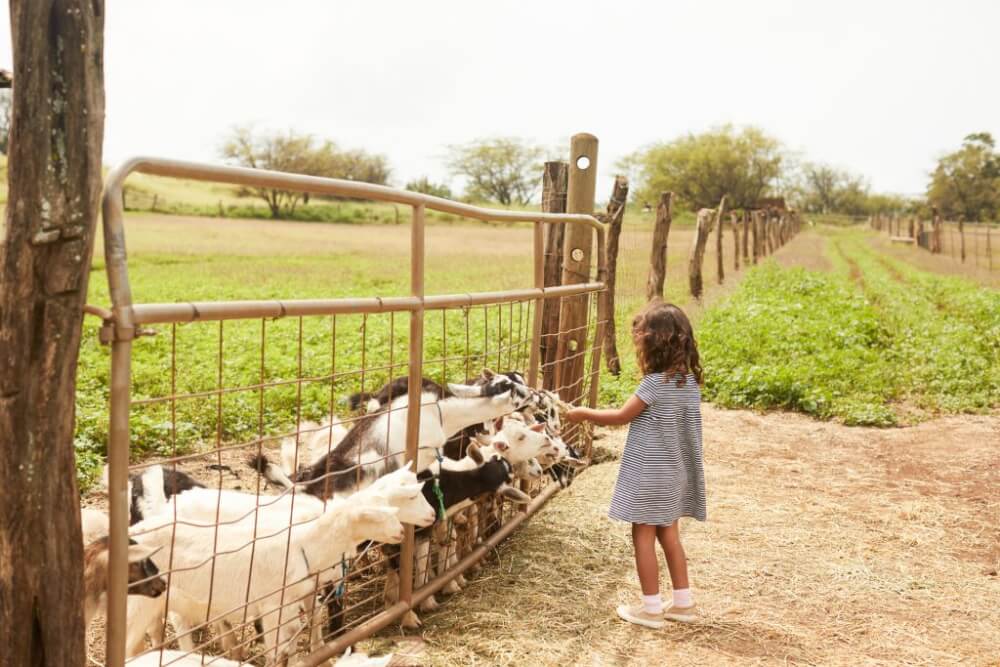 If you want a full tour, casual tour, or to get a chance to interact with the goats or cows on the farm, then it will just be an extra cost of 12 dollars for the shorter tour and 39 for the full tour.
Though there are many things to do for free at this farm, it is still fairly cheap to enjoy all they have to offer.
It is one of the inexpensive places to see during your Hawaii vacation on a budget.
Hiking in Maui
Many hikes in Maui are free to enjoy, while others charge a small entrance fee. Hiking is another one of the top cheap activities in Maui.
Discover a bamboo forest or explore all the national parks on the island. Whether you are in South Maui, West Maui, or East Maui, you will find plenty of great hikes for all levels.
Check out the best Maui hiking trails to explore
Cheap Maui Vacations FAQs
What are some unusual things to do in Maui on a budget?
For inexpensive things to do in Maui, check out the Nakalele Blowhole for a spectacular sight. The Surfing Goat Dairy is also a fun place to play with goats and taste goat cheese truffles. You can also drive the Road to Hana if you have a rental car. And the best thing to do in Maui is to see the sunrise or sunset from Haleakala National Park.
What are some things to do in Maui for free?
A Maui family vacation doesn't have to cost a lot if you mix in free activities. Some of the coolest free things to do on Maui include watching free hula shows, seeing surfers, listening to live music, lounging on the beach, going for a beach walk, hiking trails, and stargazing on Maui.
What are cheap things to do in Wailea Maui?
There's a really cool walking path in Wailea that's perfect for sunrise or sunset strolls. You can also window shop at The Shops at Wailea and get free samples at Honolulu Cookie Company. There's also a really cool hiking trail called the Hoapili Trail, close to Wailea.
What is the cheapest month to go to Maui?
Usually, the cheapest time to go to Maui is either April or September. These are the Maui low-season, so you can find the top cheap places to stay in Maui, Hawaii, along with cheap flights to help you travel to Maui on a budget.
How much money should I bring to Maui?
You will want to bring plenty of money for food, souvenirs, resort or hotel fees, and fun activities for each person. The best places to eat in Maui for cheap are usually the local stops or food trucks. Many of the cheap places to stay on Maui also don't require daily fees which helps you save money too!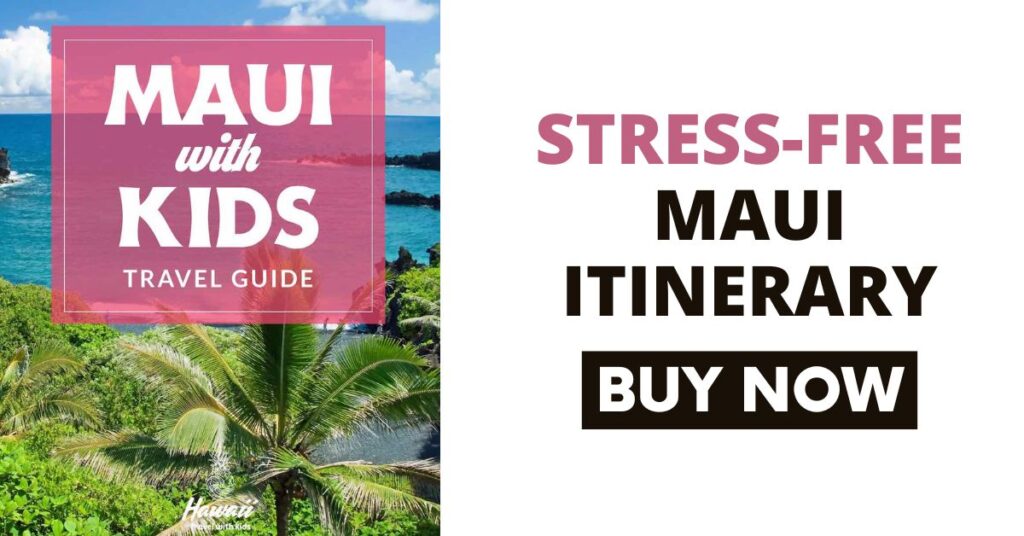 With the proper planning, you can plan an affordable vacation to Maui
Now you know how to plan a trip to Maui on a budget!
If you are worried that you can't afford a trip to Maui, then hopefully, this article on how to do Maui cheaply changed your mind! By using these tips and tricks, you can save some money and budget enough to enjoy the vacation you deserve.
Beginning with the price of plane tickets, you can begin cutting costs throughout your entire trip, including prices for transportation and other accommodations.
There are even many free or low-priced activities you can participate in on Maui to fully enjoy the wonders of the island. And there are plenty of cheap places for eating in Maui on a budget.
Now you know the cheapest way to visit Maui, get started planning your dream vacation!