Looking for cute beach coloring sheets and activity pages for kids? Keep scrolling for my free printable At the Beach worksheets for kids!
These at the beach worksheets for kids contains affiliate links which means if you purchase something from one of my affiliate links, I may earn a small commission that goes back into maintaining this blog.
I think one of the coolest resources that we have for kids these days are free printables.
I mean they are so versatile. You can use them as homeschooling resources, to supplement remote learning, or just as fun activities for kids.
This set of At the Beach worksheets are perfect for teaching kids about the ocean and all the beautiful sea creatures that live there.
It's also an awesome airplane activity for kids heading to Hawaii or any other tropical destination.
Keep scrolling for these awesome beach coloring sheets and activity pages.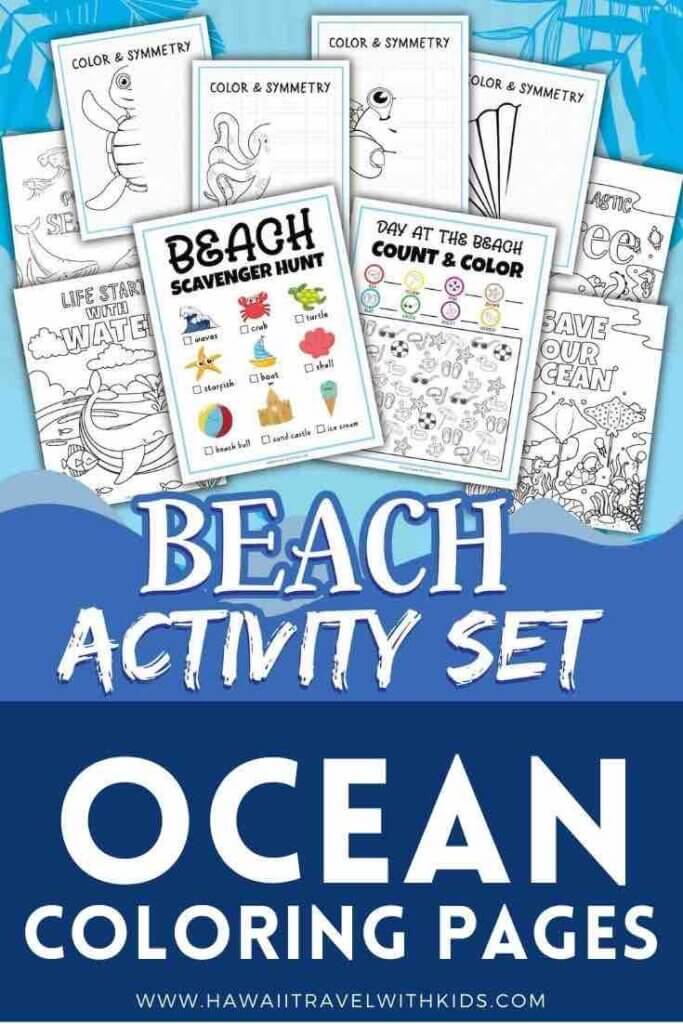 At the Beach Worksheets and Coloring Pages
Color & Symmetry Beach Printables for Kids
This is a super cool drawing activity for kids. It uses graph paper to help kids learn about symmetry and how to draw the mirror image of the sea animal on the left side of the page.
How to Draw an Octopus
Who doesn't love an adorable octopus? Kids will love challenging themselves to draw all four legs to complete this octopus.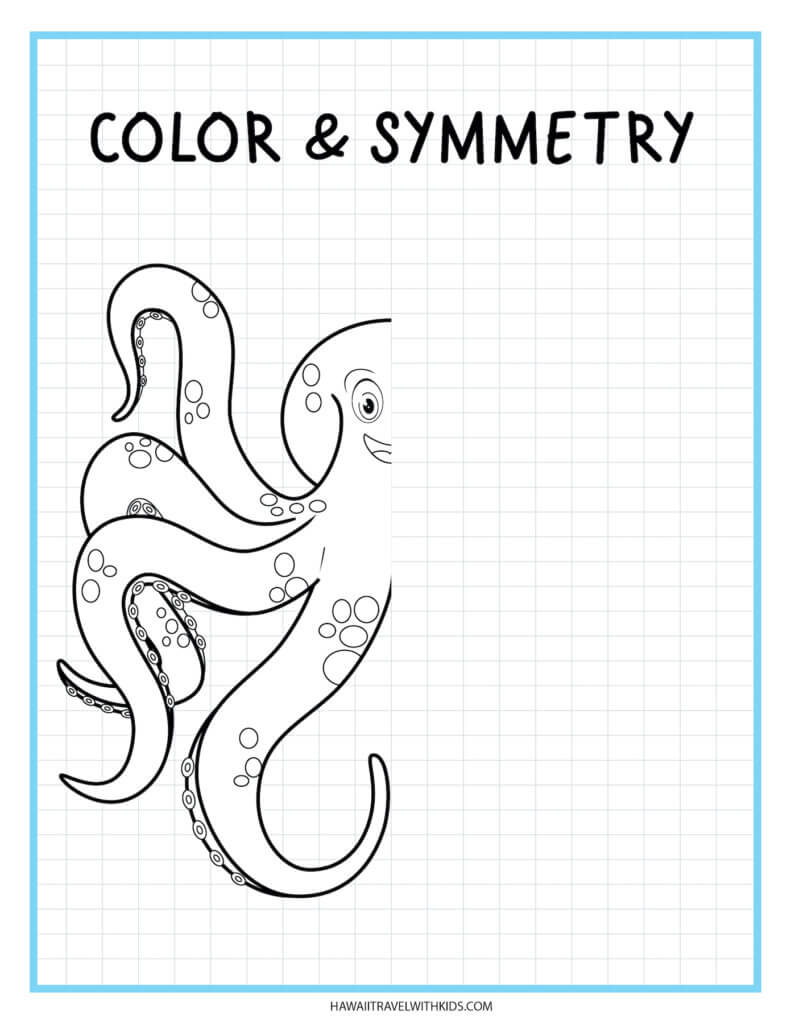 How to Draw a Sea Turtle
Hawaii is famous for its Honu (aka Hawaiian Green Sea Turtle.)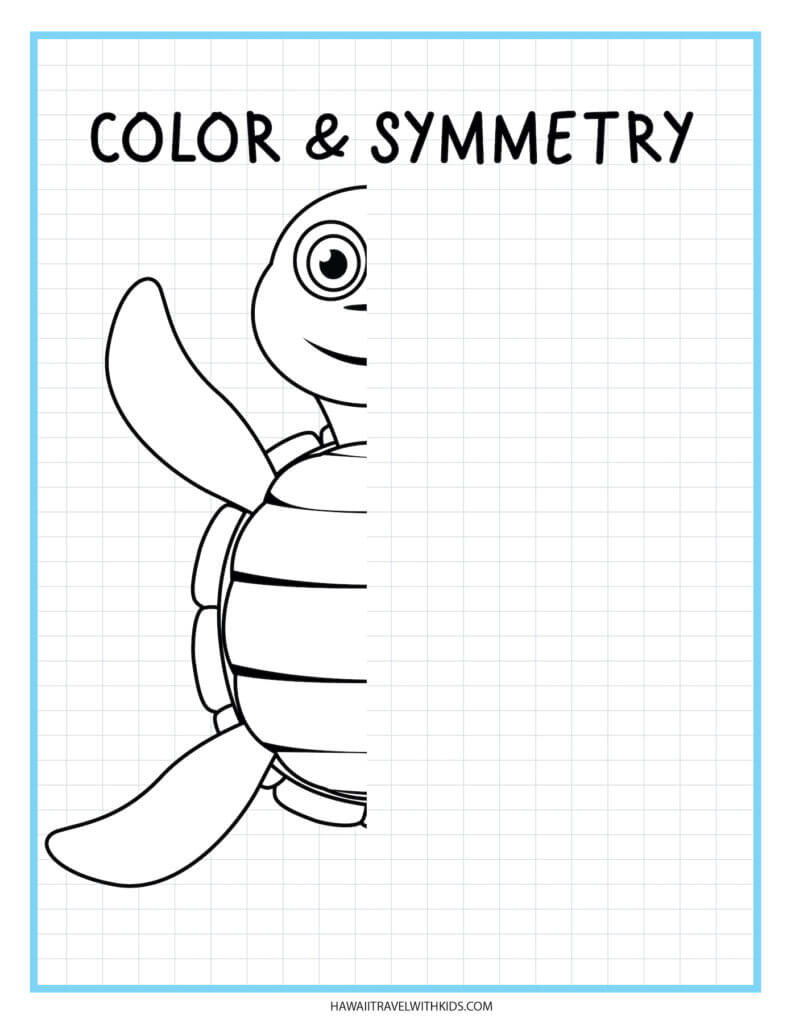 How to Draw a Crab
See if you can draw this happy crab with all its little legs.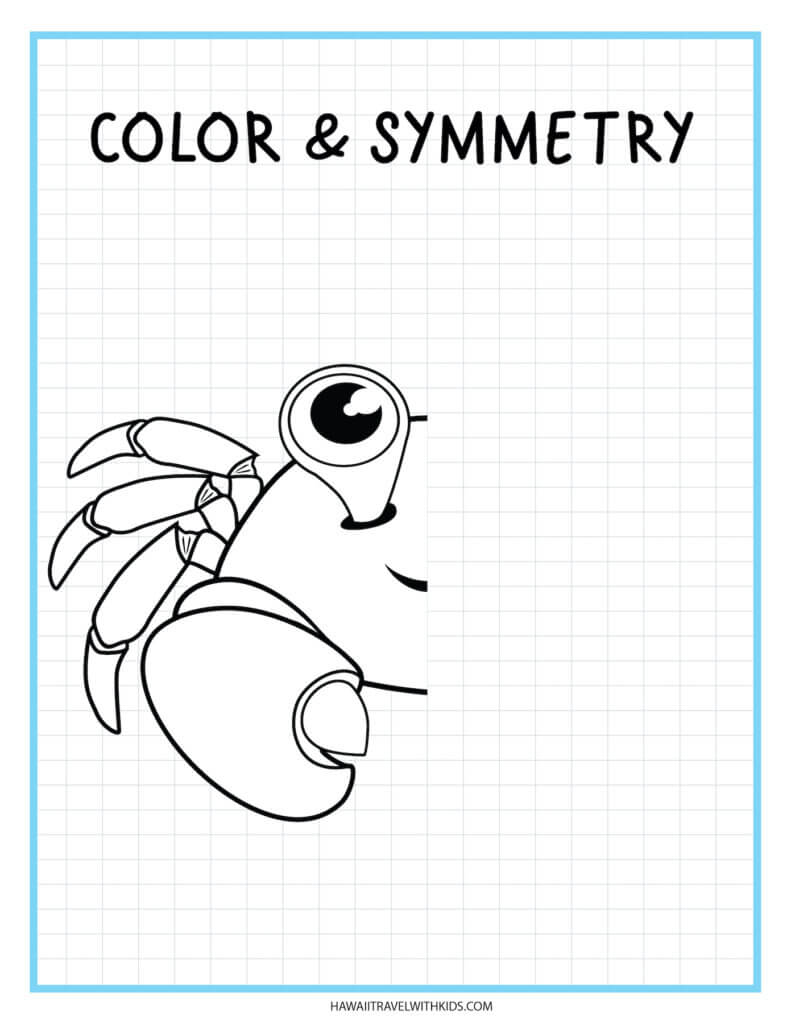 How to Draw a Shell
Another fun thing to see at the beach is all the beautiful shells. This is one of the most classic shells you'll find at the beach.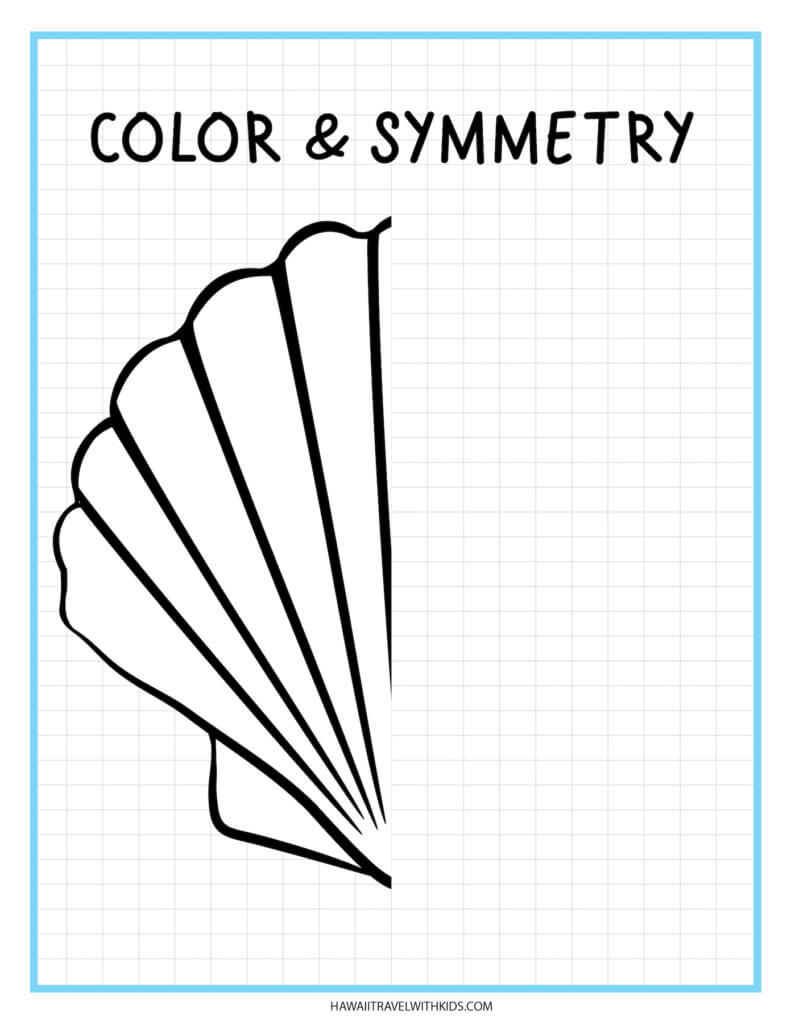 Cute Coloring Pages of the Beach
We're all about the free beach coloring pages at our house. These ones are especially cool because they have a theme of ocean conservation.
Plus, you can print these free printable beach coloring pages as much as you want so kids can color them over and over again.
Life Starts with Water Beach Coloring Pages Printable
This happy whale is just so cute and content swimming around in the ocean.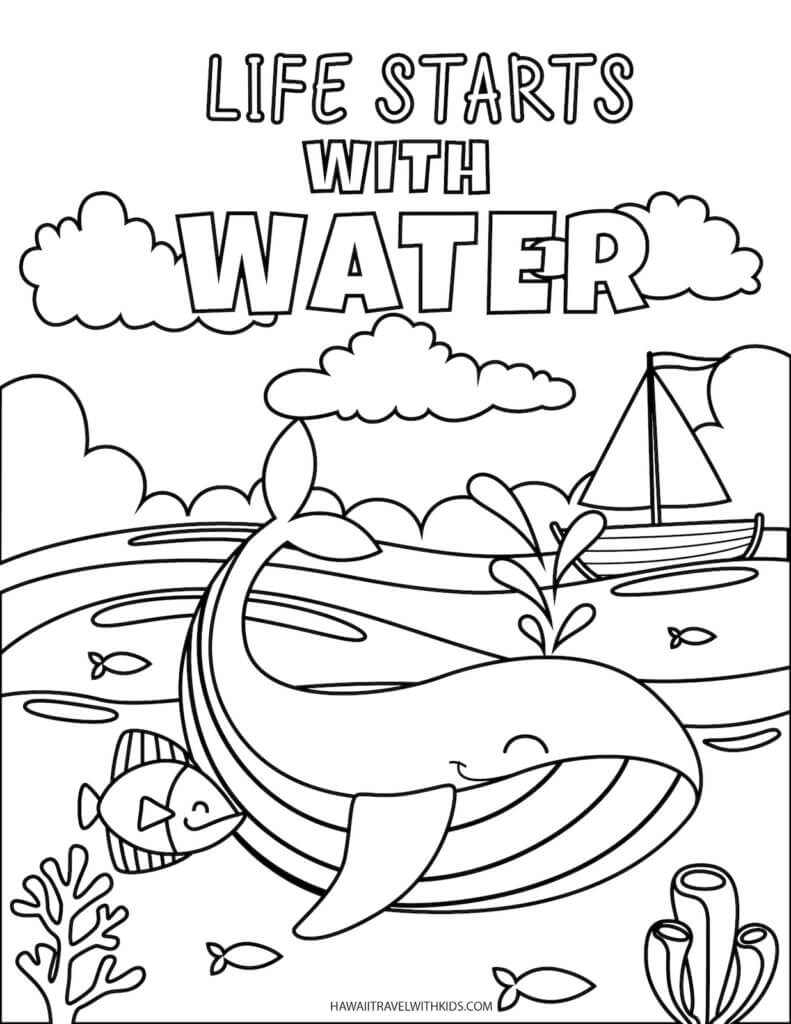 Save Our Ocean Beach Coloring Pages Printable
This is an awesome beach printable to go along with talking to your kids about ocean conservation.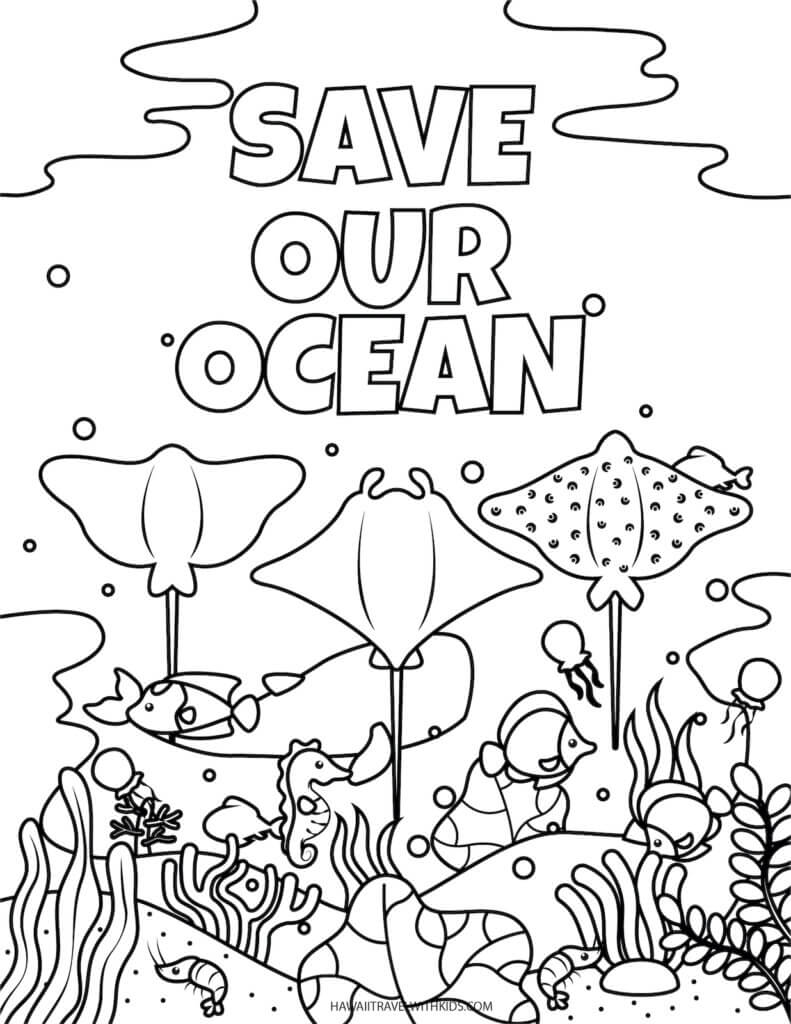 Go Plastic Free Beach Coloring Pages Printable
This is a great beach coloring page to go along with a talk about recycling and trying to use zero-waste products.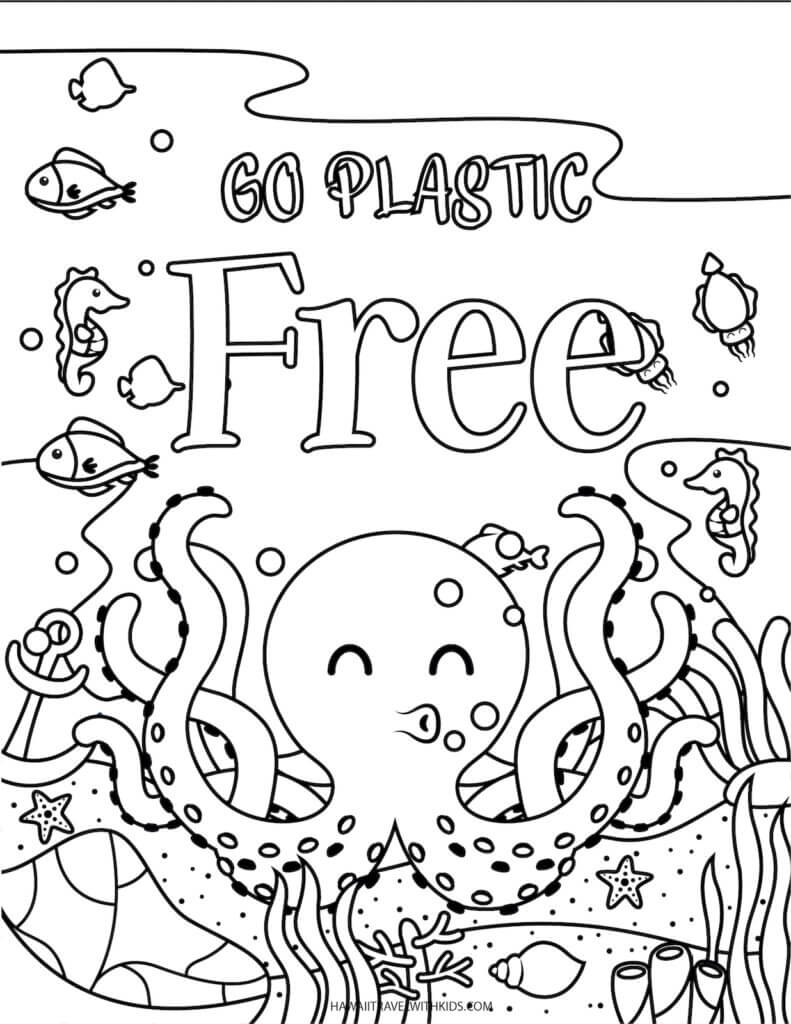 Protect Sea Life Beach Coloring Pages Printable
Many ocean animals are endangered, so you can talk to your kids about this as they color.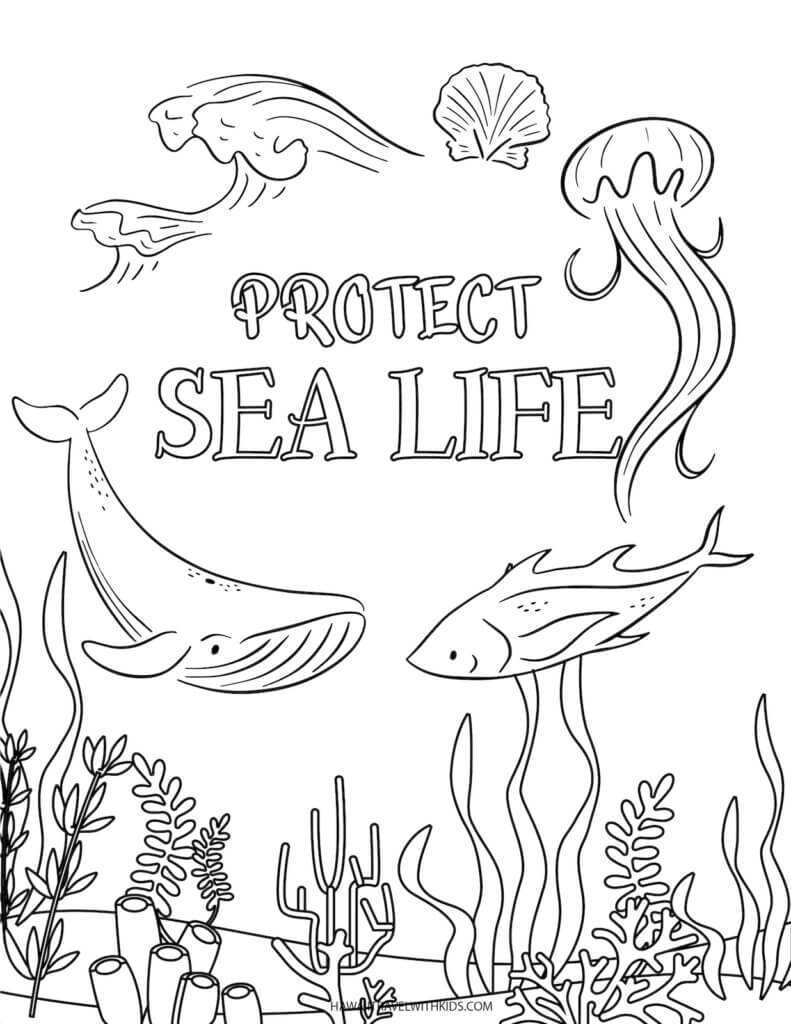 Free Beach Printables
In addition to the beach coloring pages and drawing worksheets, we've also included a few other beach printables.
At the Beach Scavenger Hunt
When you take your kids to the beach, have them do this fun scavenger hunt activity. It's a fun way to work on observation skills.
I suggest putting them in plastic sleeves to protect them from getting wet. Then, use a dry-erase marker to check off each item you find.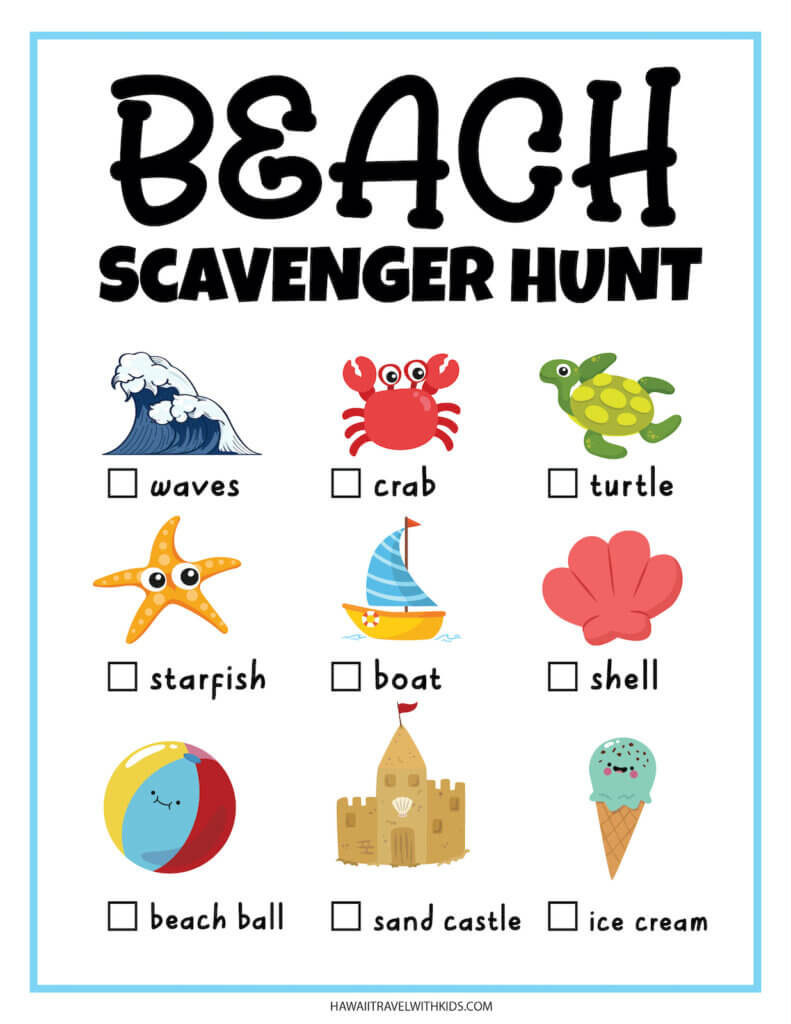 Day at the Beach Count & Color Worksheet
This is another fun beach worksheet activity for kids. For each item, have kids color them with the assigned color and then count how many of the items are in the picture below.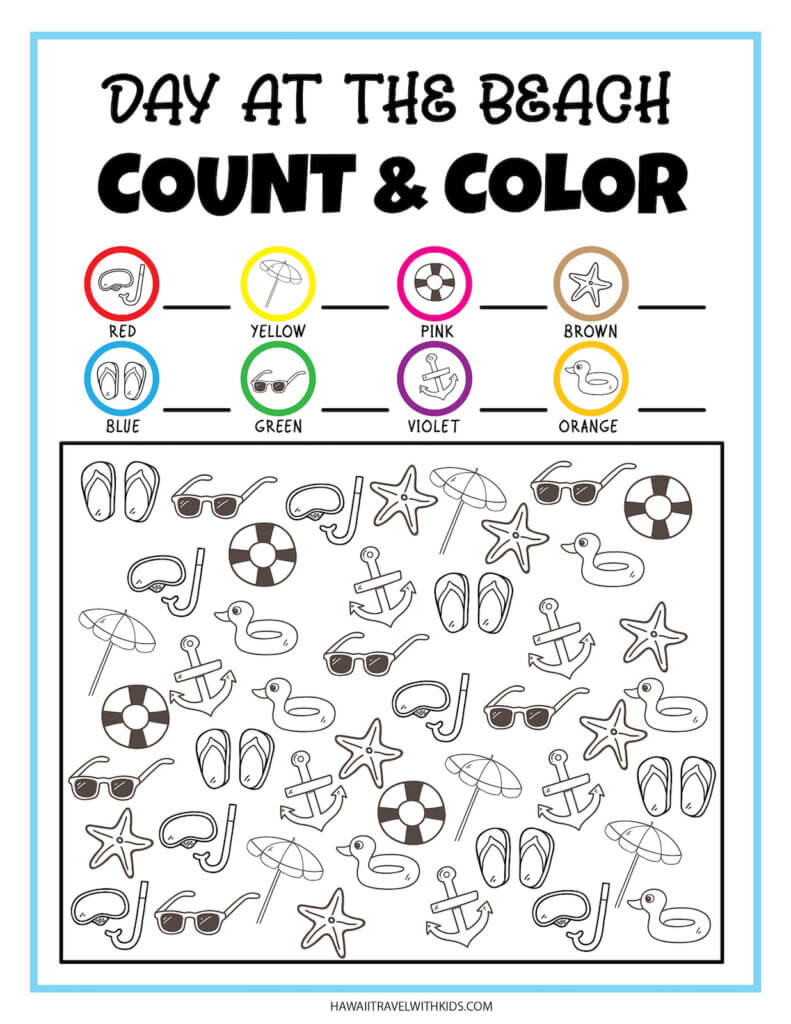 Beach Worksheets FAQs
What age group are these beach printables for?
Toddlers, preschoolers, and older kids can enjoy these beach worksheets! Some are more suited for older kids who can read, while others, even toddlers, can enjoy!
Where can I find free beach worksheets for kids?
These are free At the Beach printables your kids will love! Just click the link above to get yours for free.
Can I use these at the beach or only at home?
These beach printables for kids can be used at home, on the plane, in the car, or at the beach! Use some sheet protectors to keep them protected if you are taking them to the beach.