Are you planning a vacation to Hawaii with kids, or are looking for some Hawaii Day activities? Keep scrolling for these free Hawaiian coloring sheets and activity page Hawaiian printables!
This post about Hawaiian coloring sheets and activity pages contains affiliate links which means if you purchase something from one of my affiliate links, I may earn a small commission that goes back into maintaining this blog.
In this awesome printable pack of Hawaii coloring pages, you'll get a Hawaii word search, Hawaii worksheets for kids, a printable map of Hawaii islands, and tons of other fun Hawaiian coloring sheets.
Print off these free Hawaiian coloring pages to keep your kids busy at the airport and on the airplane ride to Hawaii. Or use them to teach your kids a little about our 50th state.
Personally, I think these Hawaiian coloring pages are also perfect for spreading out on a kid's table along with crayons for backyard luau parties!
Keep scrolling to see what's inside this 12-page Hawaii activity pack for kids!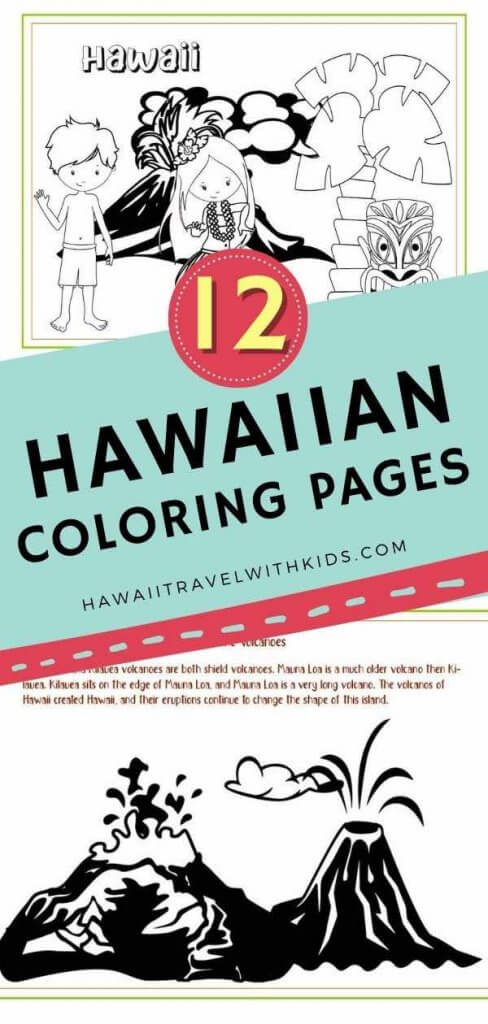 Hawaii Printable Maze
Check out our printable Hawaiian Maze. This children's activity worksheet is one fun way to help your kids learn all about the state of Hawaii.
Using this maze, students will explore the waters all around the many islands of Hawaii, ranging from Honolulu to Hilo. The maze features several of the Hawaiian islands specifically.
While going through the puzzle, children will not only learn about Hawaii but actually enjoy this engaging and fun worksheet.
If needed, you can find a large maze as well.
About This Download
This free printable Hawaiian maze and solution can be downloaded as a PDF.
Some websites require you to have Adobe Reader to be able to download the activity sheet.
The average size of the download is the Paper size of a letter (8.5 X 11). If it is a huge maze, you might be able to get a bigger paper size.
Coloring Pages
One of the coloring pages features the pineapple story! James Drummond Dole was known in Hawaii as the "Pineapple King."
He established a plantation called Dole Plantation in the middle of his original pineapple field that is located off of Kamehameha Highway.
The plantation garden tour gives some information about the North Shore, native species, and life itself on the plantation. 
Free Hawaiian Coloring Sheets and Activity Pack
Aloha Hawaii Coloring Sheets
One of the most important words in the Hawaiian language is Aloha. Your family will hear it everywhere in Hawaii.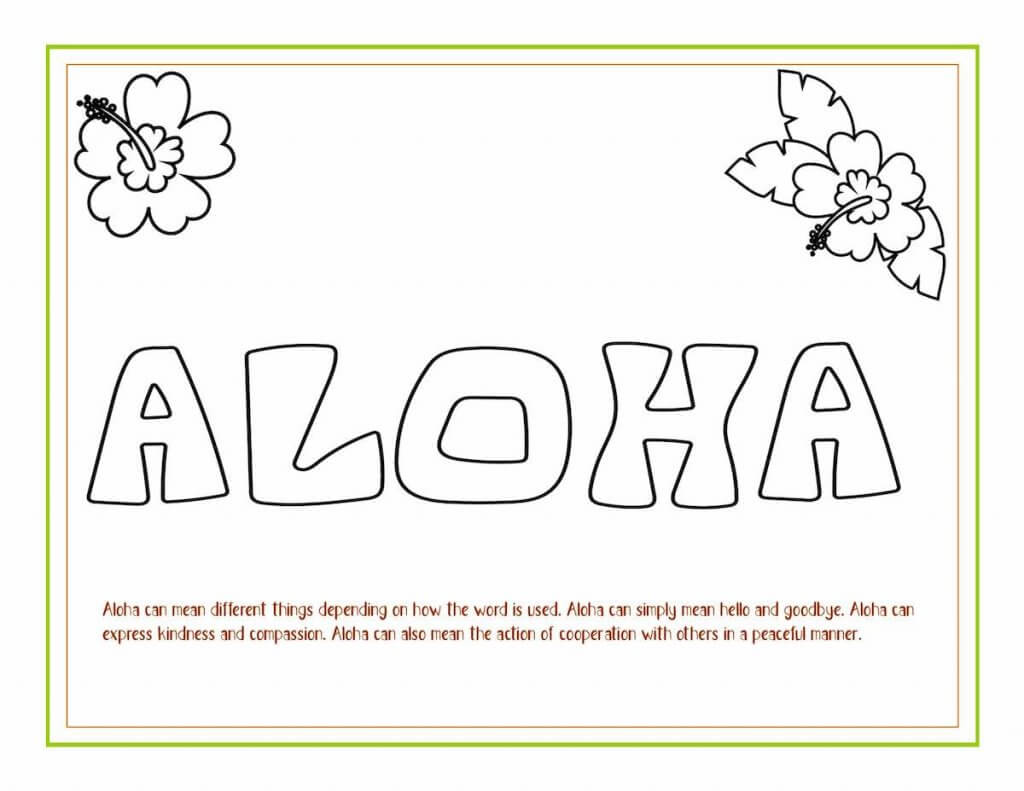 This word is a great way to kick off this free Hawaii coloring book. Kids will learn how to spell and recognize this word.
You can even turn it into a game in Hawaii to see how many places your kids can spot the word Aloha as you go on your Hawaii adventures!
Hawaiian Volcanoes Coloring Sheet
This Hawaii activity pack also includes several pages all about Hawaiian volcanoes. Kilauea actually just erupted in December 2020!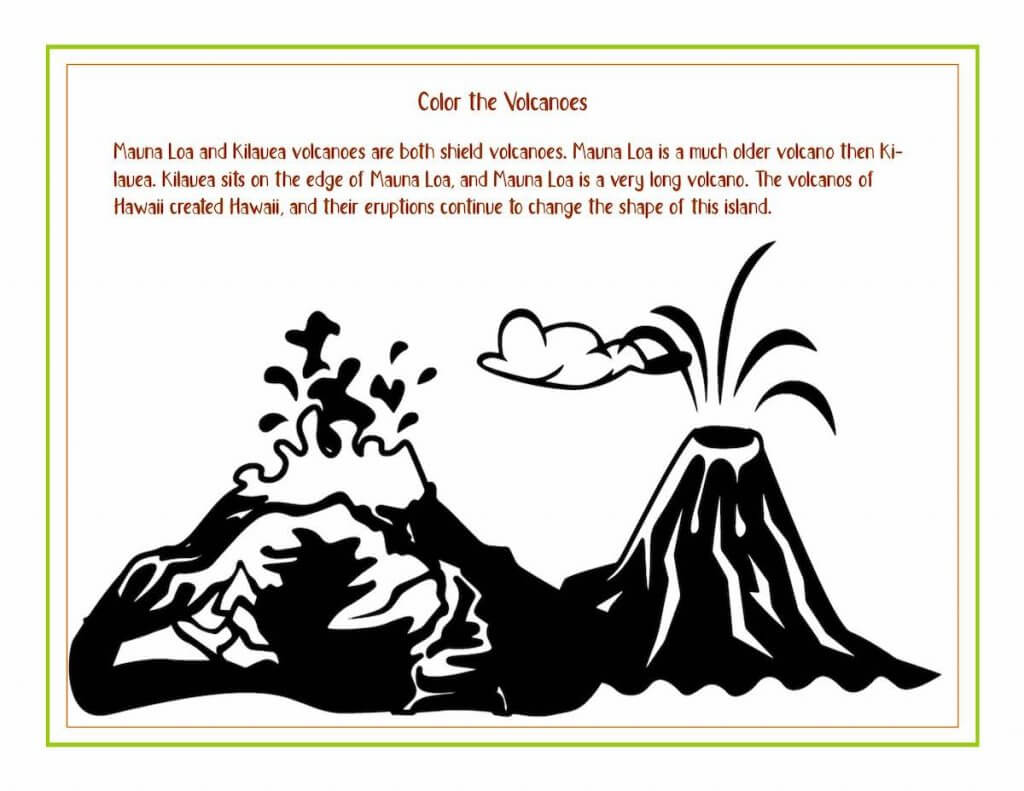 Get to know the most famous Hawaiian volcanoes on the Big Island through some cool Hawaii worksheets.
Luau Coloring Sheet
There are also several coloring pages of Hawaii culture and activities like luaus and tikis.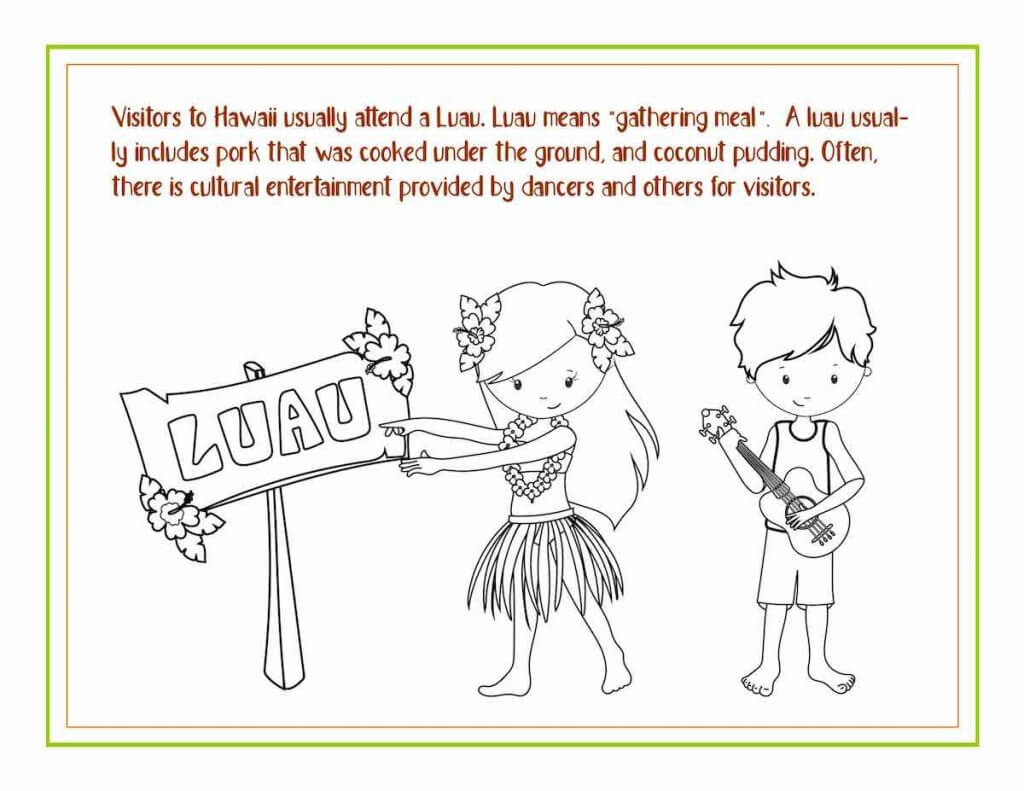 It's a brief overview of what tourists usually want to know about Hawaii before they go.
Hawaii Word Search
Our family loves to do word searches because they take a bit of focus, and it's a great quiet activity to do on airplanes.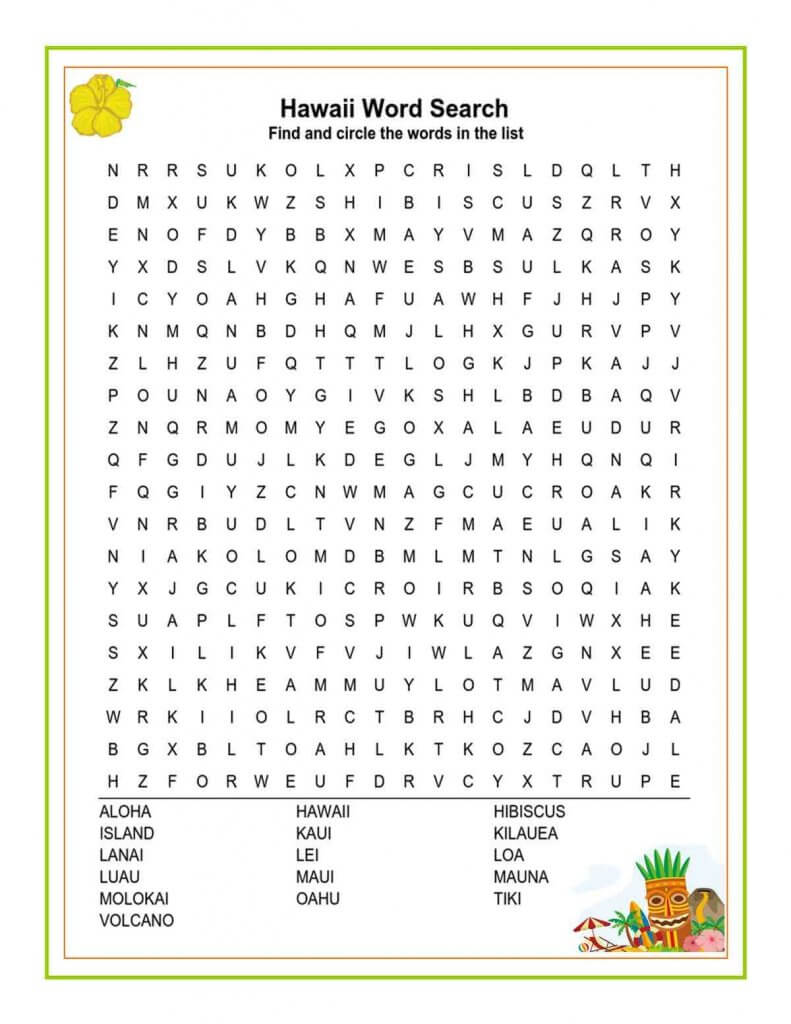 Pair younger kids with a grown-up or older sibling to avoid frustration.
This also makes a cool luau word search for summer parties. Have it be a competition to see who can finish it the quickest to earn a prize!
Printable Hawaii Maze
This one is a lot of fun for kids to do with a pencil or crayon, but you can also take it up a notch.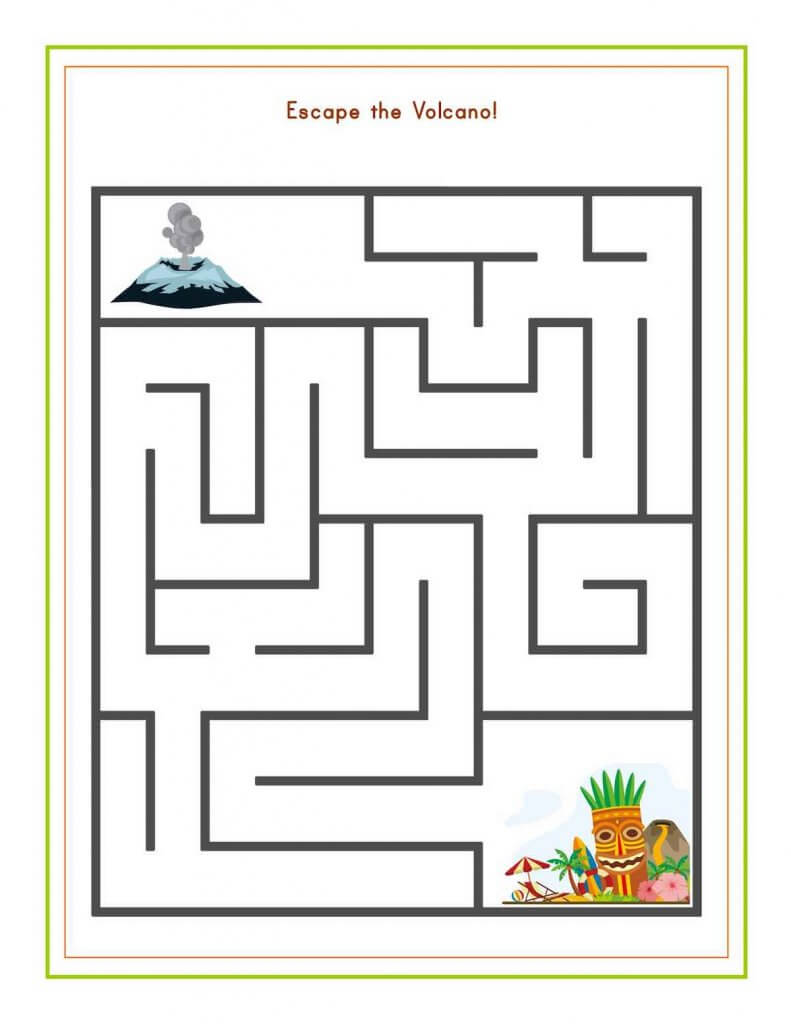 Have kids use Cheerios or Skittles to complete the maze if you want it to occupy their time a bit more.
You can even have them create a pattern with candy for an extra challenge.
Hawaii Coloring Pages FAQs
How many coloring pages are there in this pack?
You will get 12 pages of fun Hawaiian printables! There are a few coloring pages, along with a word search, maps, and more!
When can I use these coloring sheets?
These Hawaiian printables are perfect for the plane ride to Hawaii, when you need some quiet time with little ones, or during a Hawaiian-themed party!
What is the best island to go to with kids?
Oahu is the perfect island to go on a family vacation with your kids! There are plenty of great things to do in Oahu with kids, and it is generally cheaper than other islands too!