Does your child love mermaids? Whether you are planning a mermaid party or just want some quiet kids activities, this Mermaid Activity Pack is a blast! Scroll to download your FREE Mermaid Printables!
This Mermaid Activity Pack contains affiliate links which means if you purchase something from one of my affiliate links, I may earn a small commission that goes back into maintaining this blog.
As a mom of two little kids, I'm always on the hunt for quiet activities to keep them occupied at home or while we're traveling.
I'm currently obsessed with printable activities for kids! They are so easy to just print and hand to my kids for a few moments of peace.
A lot of kids are really into mermaids this year, and I totally get it. They are super cute and such a fun concept.
That got me thinking that a lot of parents might be interested in mermaid printables, coloring pages, and activity sheets.
In this Mermaid Activity Pack you'll get mermaid coloring pictures, a maze, a word search, and a tic tac toe game.
These are also awesome for mermaid birthday parties for games or to include in goody bags.
Love mermaids? Check out my favorite mermaid books for kids!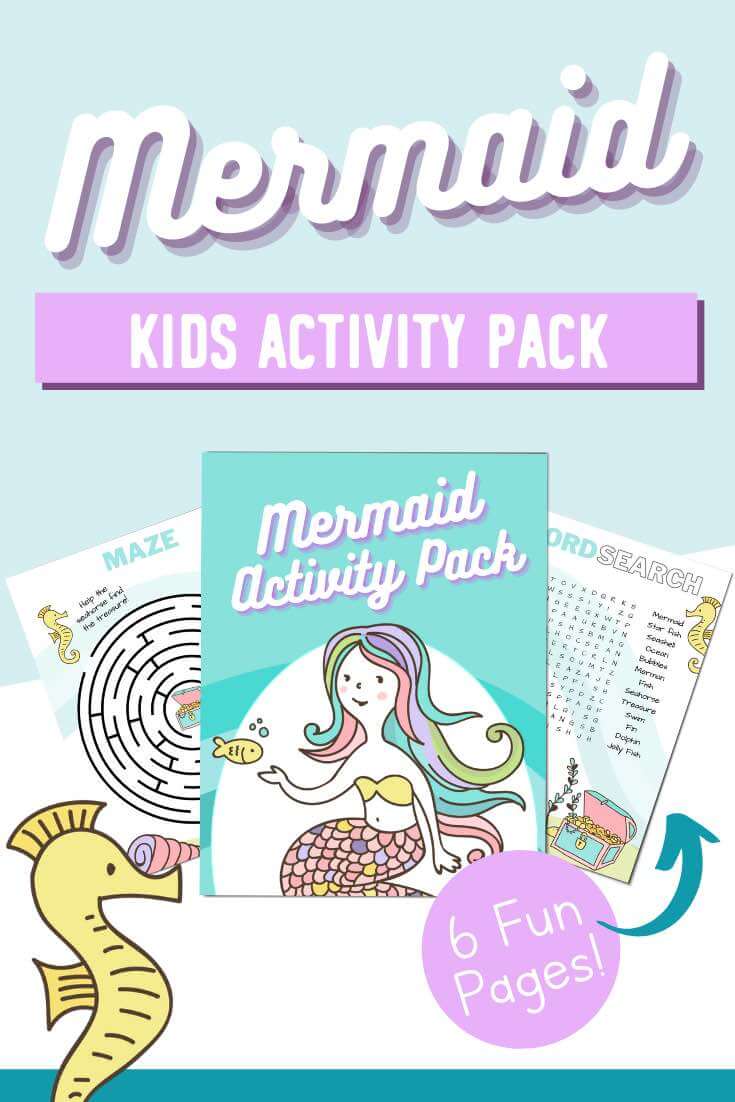 Free Mermaid Printable Activity Pack
It really doesn't get much cuter than this Mermaid Activity Pack! And you can re-print the pages as much as you like.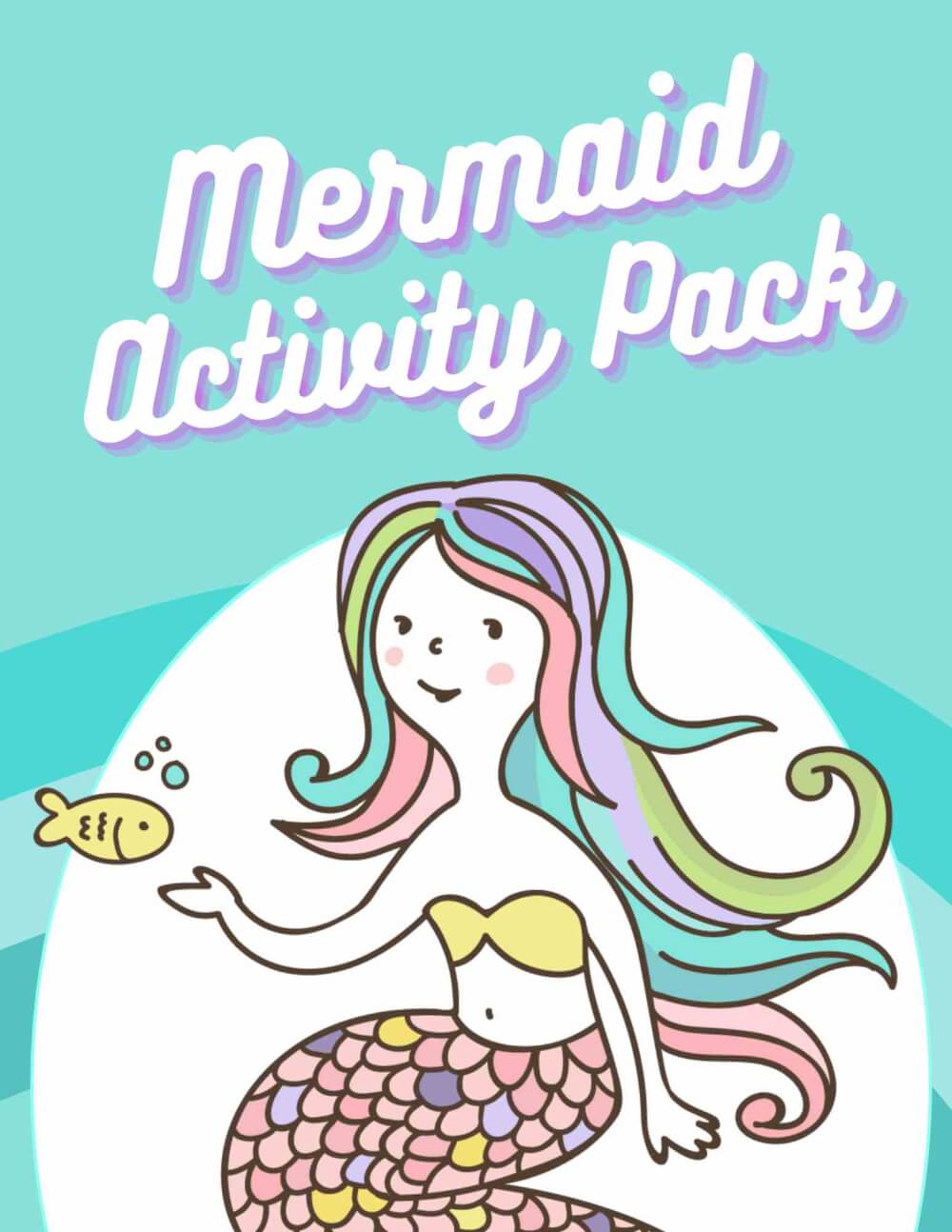 I think this would be adorable for kids to hang on their wall or tape to their door as an easy mermaid decoration.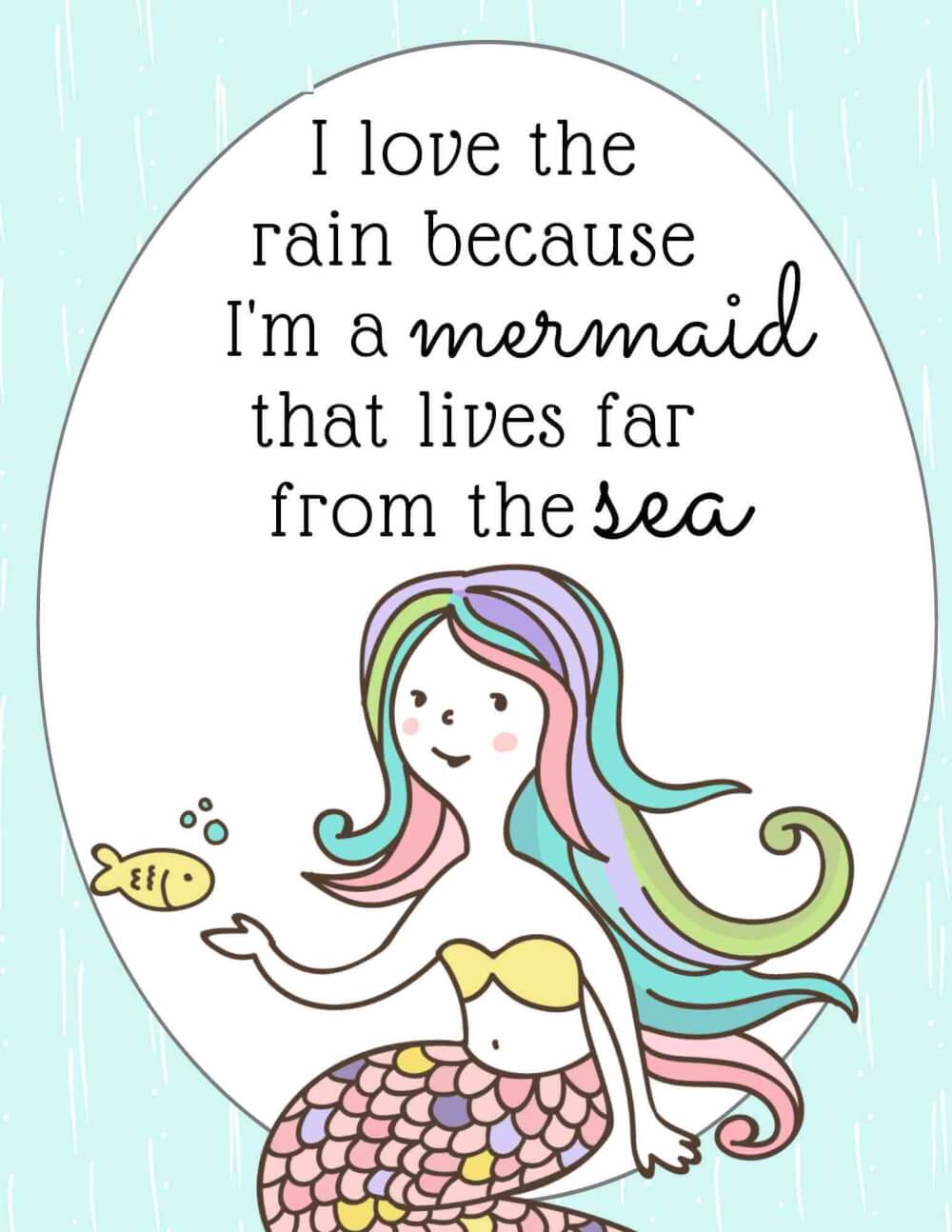 Who doesn't like a game of tic tac toe? Kids can play with each other or challenge a grown-up to match their wits!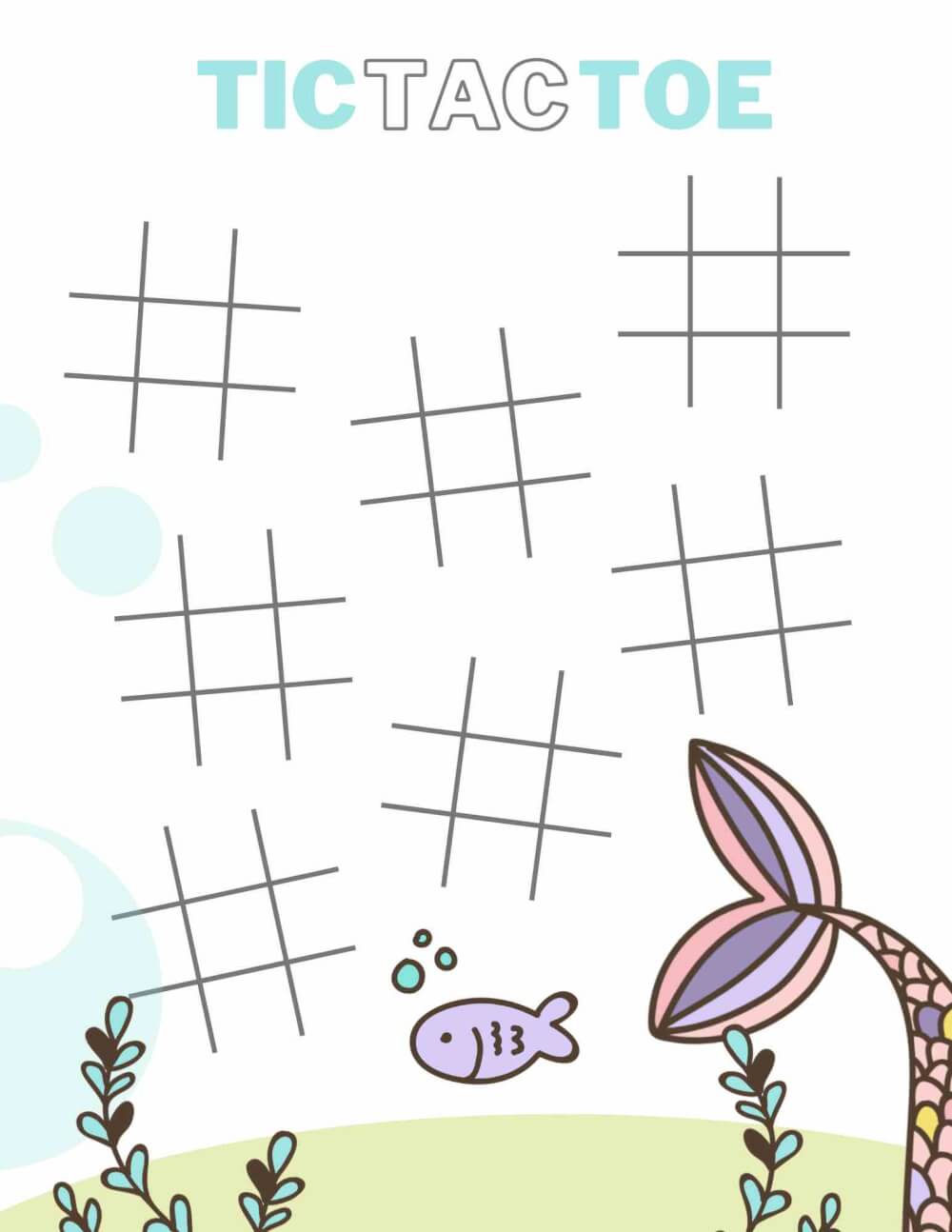 Mermaid word searches are great for keeping brains sharp, and they are a lot of fun. See who can find all these words from under the sea!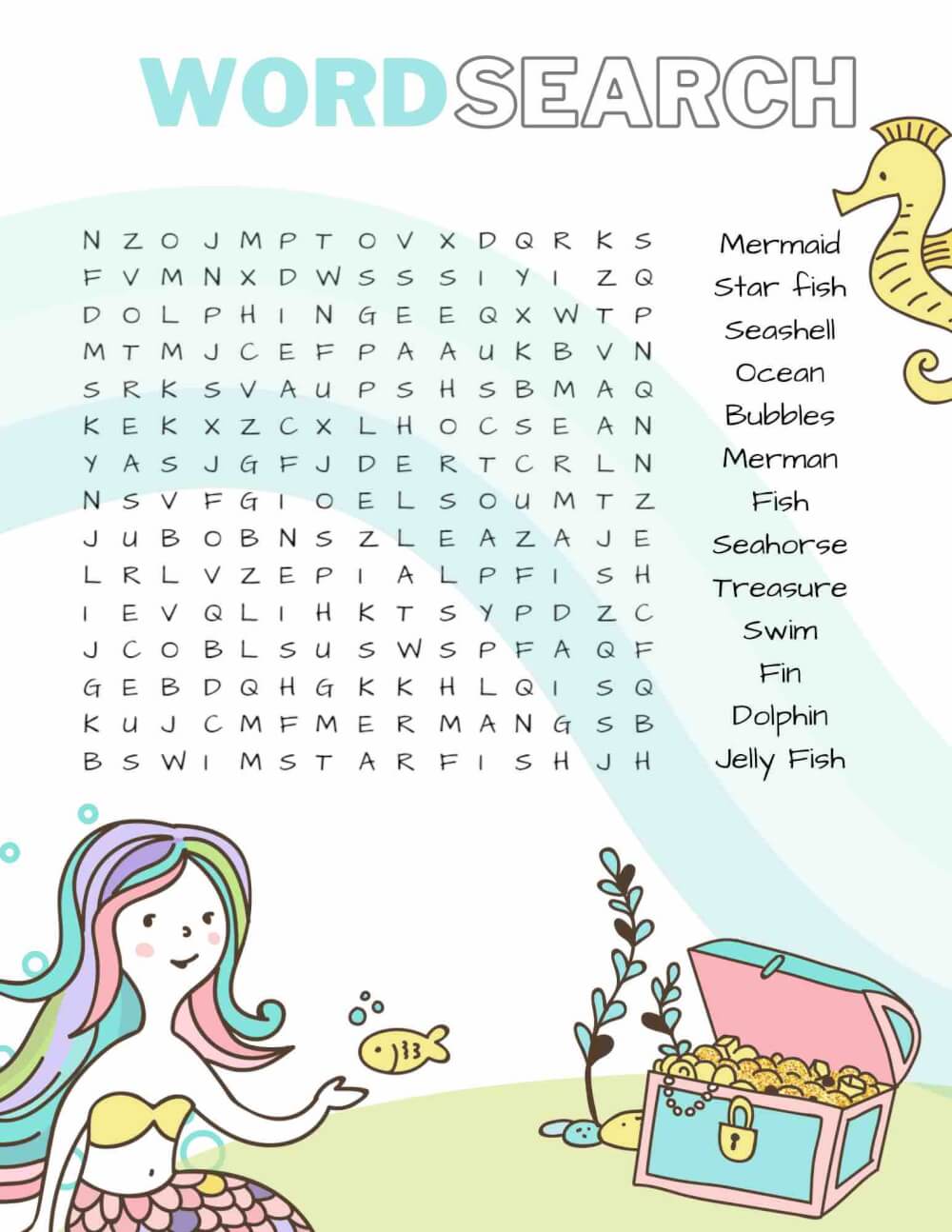 Can your child help the seahorse get to the treasure chest in the center of the puzzle?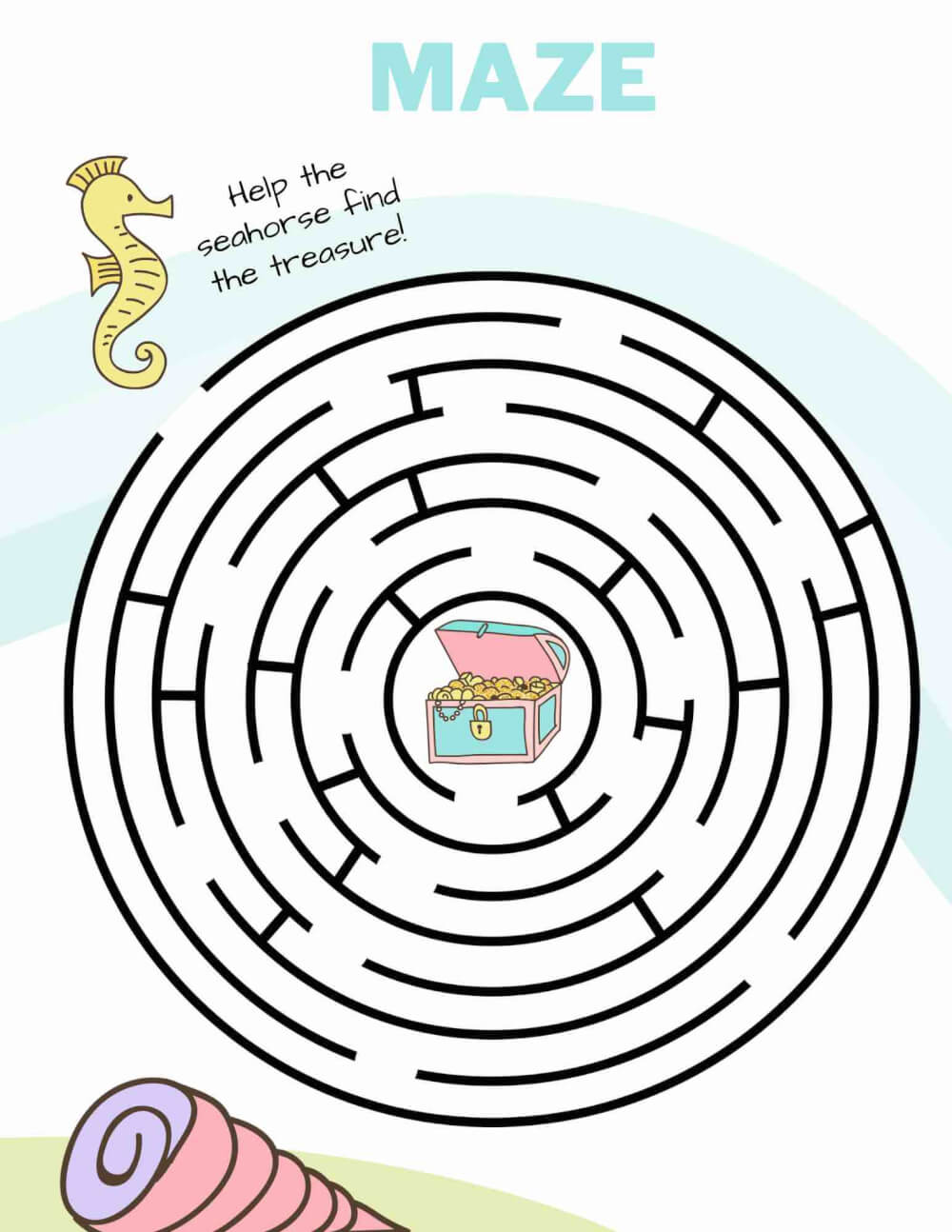 And finally, there's a mermaid coloring page for your kids to create their own mermaid!
We like using colored pencils or fine-tip markers for this one.
Print out a few of these so they can play around with different hair colors and fin designs!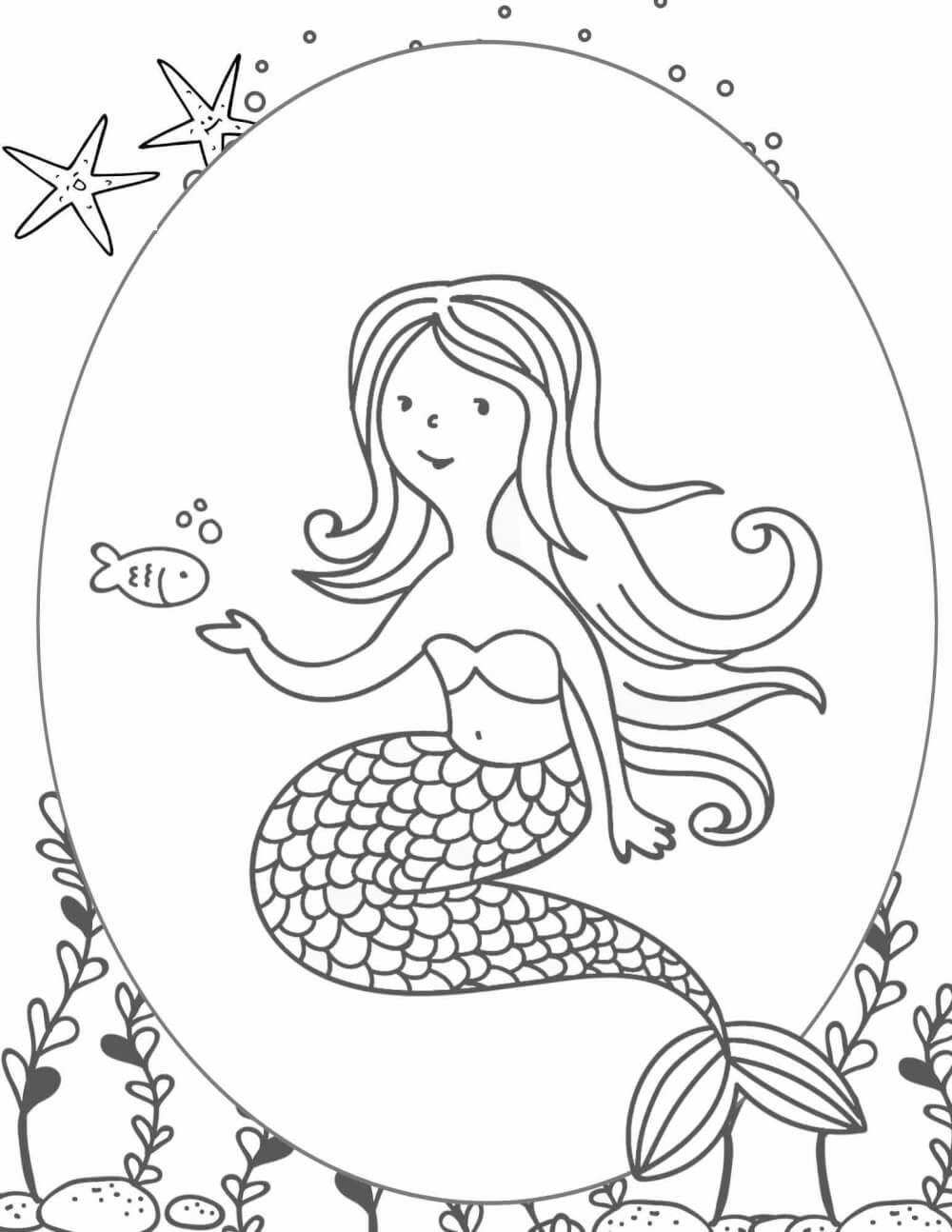 Mermaid Printables FAQs
What age are these mermaid printables for?
Kids of all ages can enjoy these mermaid printables! Young toddlers might love coloring them, while older kids can enjoy the word search, maze, and tic tac toe!
What are some good mermaid activities for a kid's party?
You can include these free mermaid printables for your kid's mermaid party! These games work great at the party or in the goodie bags to take home too!
Are these mermaid printables free?
Yes! All you have to do is click the button above to instantly access the mermaid printables!