Looking for cute sea animal coloring pages and activities for kids? Keep scrolling for my free printable sea animal worksheets for kids!
These sea animal worksheets for kids contains affiliate links which means if you purchase something from one of my affiliate links, I may earn a small commission that goes back into maintaining this blog.
Lately, I've been kind of obsessed with printable worksheets and activity pages.
I mean they are super versatile and you don't have to buy a whole workbook. You can use them as homeschooling resources, to supplement remote learning, to go along with a field trip, or just as fun activities for kids.
This set of sea animal worksheets and ocean printables are perfect for teaching kids all the beautiful sea creatures that live on Earth.
It's also an easy airplane activity for kids heading to Hawaii or any other tropical destination.
Keep scrolling for these awesome sea creature coloring pages and activity sheets.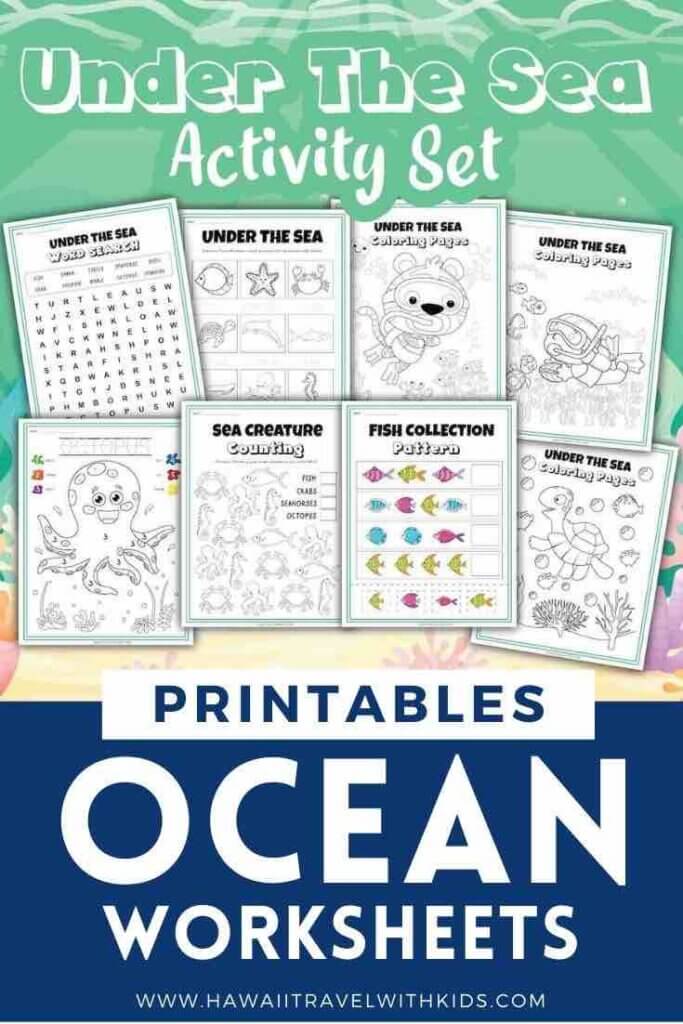 Sea Animal Worksheets & Coloring Pages for Kids
Sea Animal Worksheets
These are pretty cool ocean worksheets for kindergartners or first graders to do before or after a trip to the aquarium.
Octopus Color by Number
Trace the letters of the word octopus and then use the guide to coloring in the numbered areas of the picture.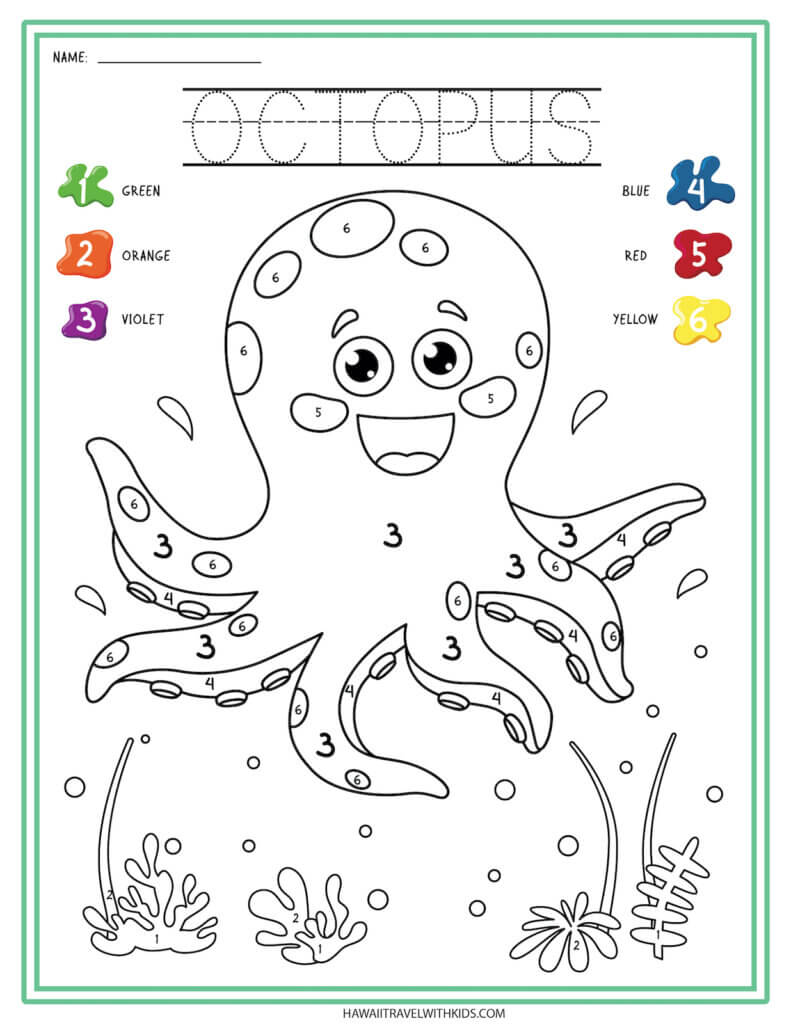 Sea Creature Counting Worksheet
See how many sea animals you can find that are fish, crabs, seahorses, or octopuses. Then, color the pictures in.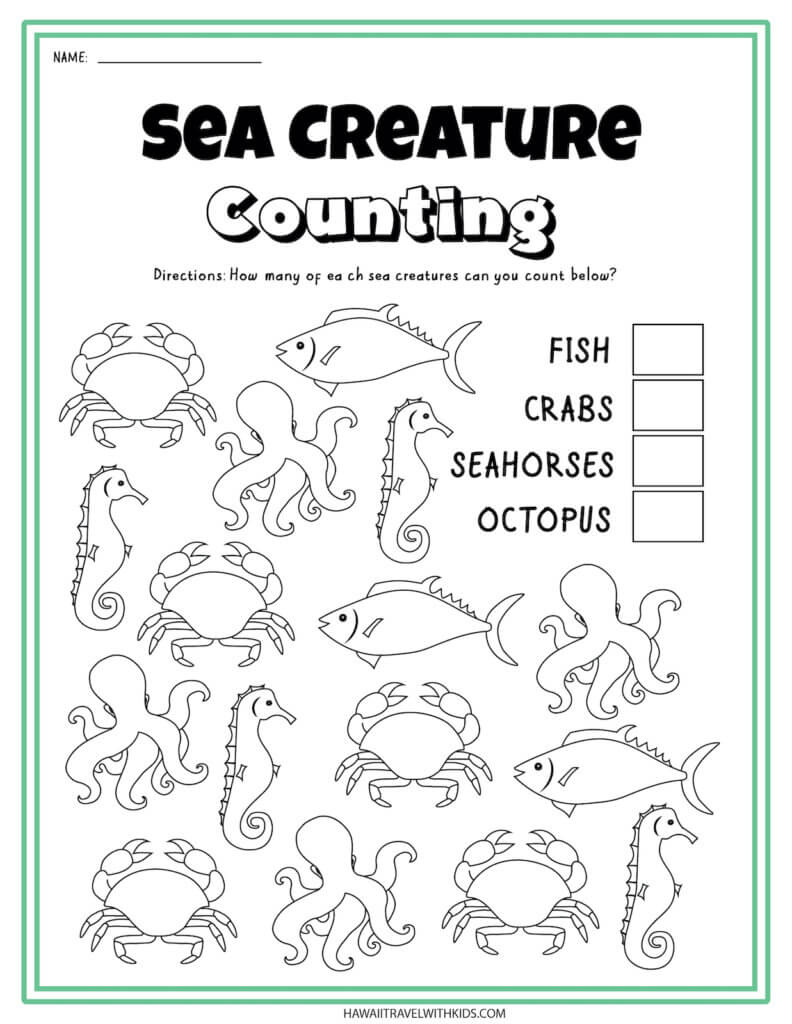 Fish Collection Pattern Worksheet
Cut out the fish at the bottom of the worksheet and glue them in the box to complete each pattern.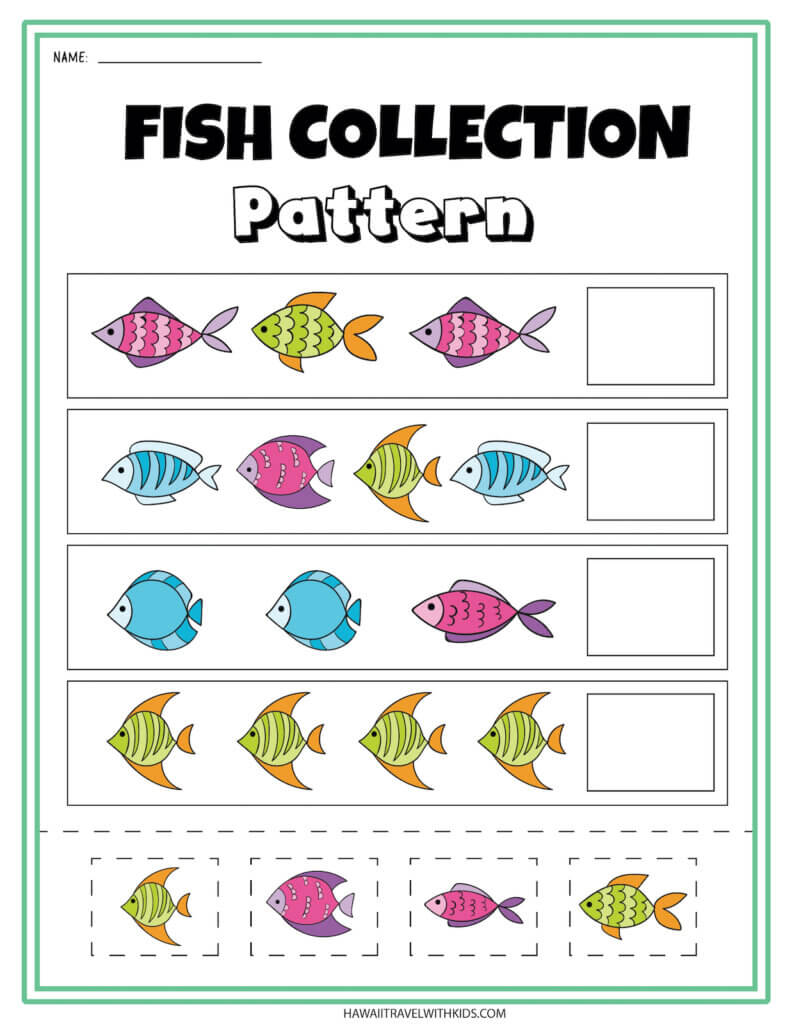 Under the Sea Tracing Worksheet
Trace the letters for each sea animal and then color in the pictures.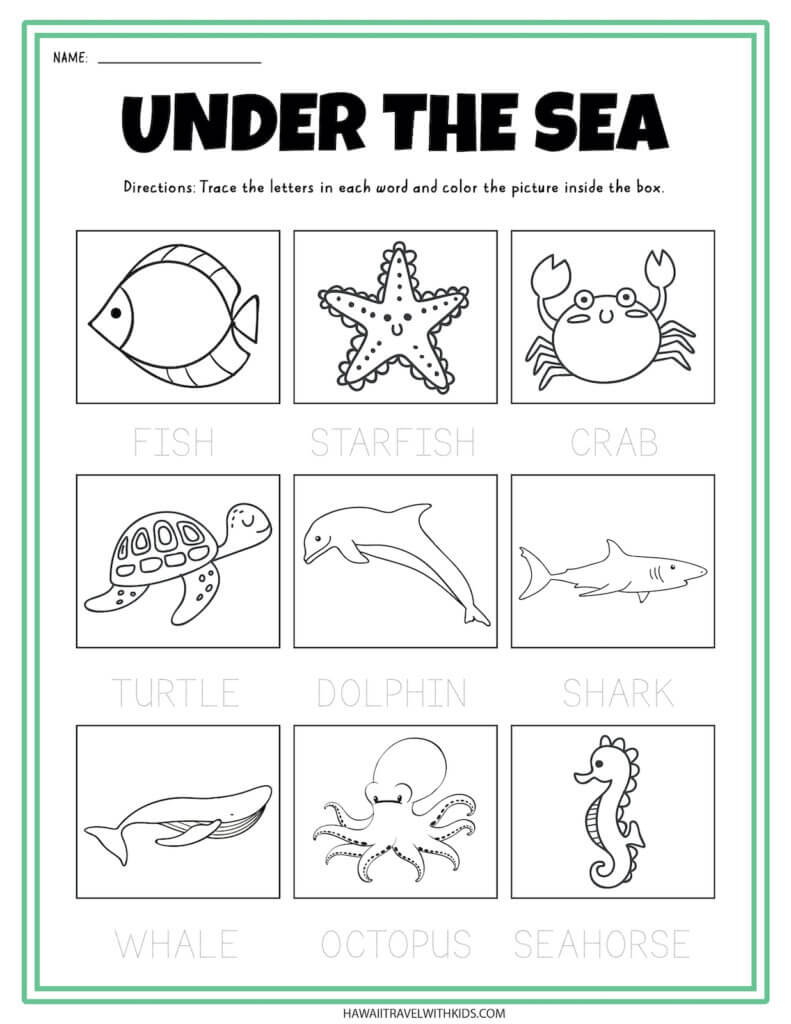 Under the Sea Word Search
See if you can find all the words in this sea animal word search activity.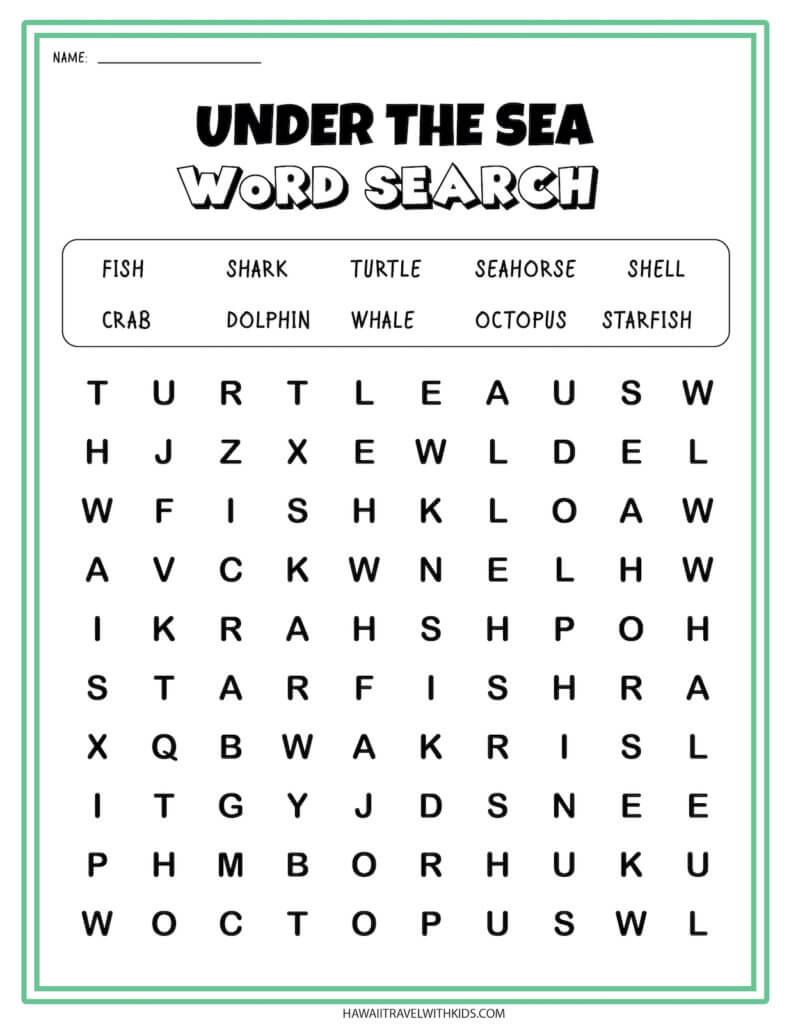 Sea Animal Coloring Pages
Of course, kids also enjoy coloring and these are pretty adorable ocean animal coloring pages.
Under the Sea Coloring Page
This ocean coloring page features a tiger who is snorkeling in the ocean.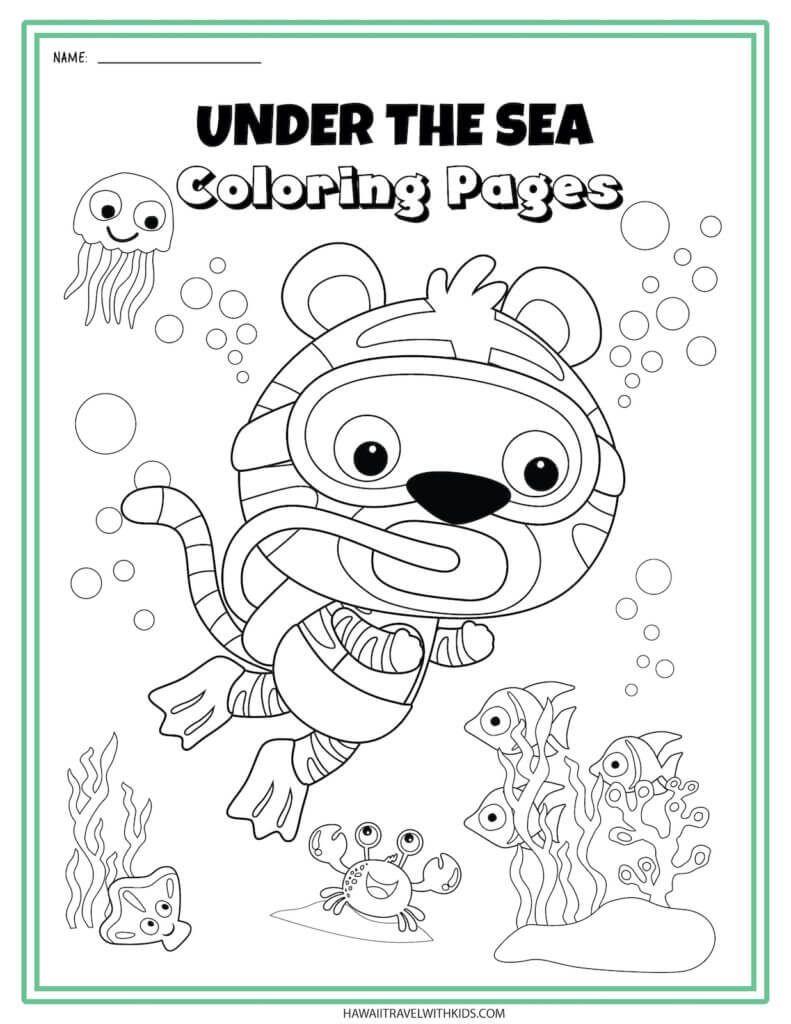 Sea Creatures Coloring Page
This ocean coloring sheet features a kid snorkeling under water admiring all the fun sea creatures.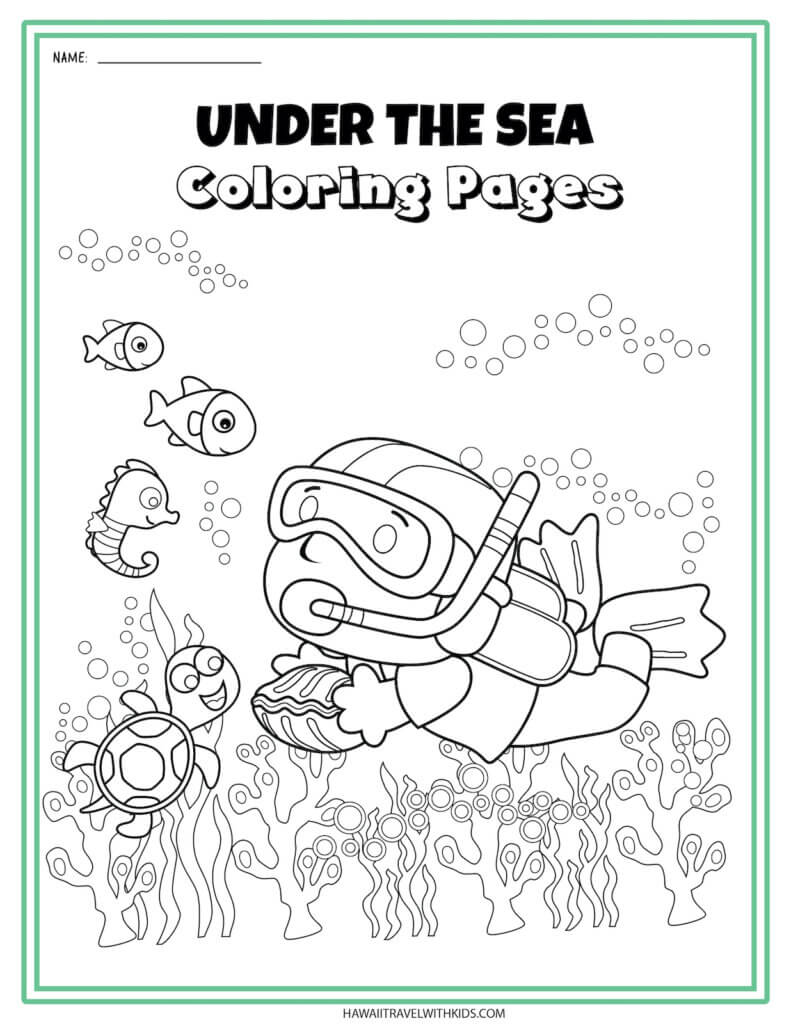 Sea Turtle Coloring Page
Color in this adorable sea turtle coloring sheet.