Did you know Maui is one of the most popular Hawaiian islands for yoga retreats and classes? Scroll to find out where you can have the best Maui yoga experiences, like yoga classes on the beach!
This best Maui yoga experiences post was written by Hawaii travel expert Marcie Cheung and contains affiliate links which means if you purchase something from one of my affiliate links, I may earn a small commission that goes back into maintaining this blog.
When you are on a Hawaiian vacation, adventure, and relaxation are the two aspects that you experience the most.
But it is more than just enjoying a vacation, as Maui offers the world of healing art through yoga retreats and yoga classes.
Maui is one of the most popular Hawaiian islands. There are so many tourists visiting this beautiful island every day. This is a picturesque vacation spot with so many attractions.
In the past few years, the island has gained immense popularity and recognition due to a wide array of yoga studios, Maui yoga retreats, yoga workshops, teaching training programs, and so on.
People are going on a Maui vacation with the goal of yoga training. This is one of the destinations in the world where you can find certified yoga instructors and teachers rendering authentic yoga training programs.
Relaxing and decompressing yourself is a popular way to enjoy your Maui vacation. Yoga on vacation has become one of the popular vacation to-do lists on the Island.
When you are considering yoga in Maui, you will be blessed with a wide array of options. Because there are so many, it's easy to get overwhelmed.
So, let us help you find the right yoga studios in Maui, so your vacation is relaxing and rejuvenating.
And be sure to find out the best Hawaii yoga retreats to book!
Don't have time to read a bunch of Hawaii blog posts and reviews? Here are some of our top picks for visiting Maui.
Popular Maui Tours/Activities
Favorite Maui Resorts/Hotels
Andaz Maui (this is a luxury resort with the best luau on Maui)
Honua Kai Resort & Spa (this is one of our personal favorites because there are tons of pools and there are condo options)
Want to Rent a Car in Hawaii?
One of the best places to rent a car in Hawaii is Discount Hawaii Car Rental because they get the best rates from top national companies like Alamo, Dollar, Thrifty, Avis, Enterprise, Budget, and Payless.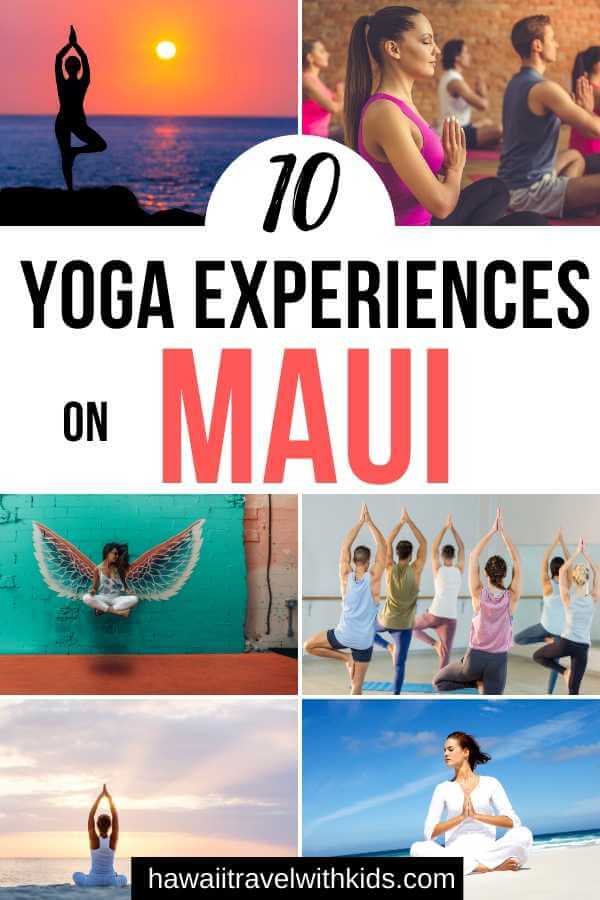 Top 15 Places to do Yoga on Maui
If you want to practice yoga-yoga or Raja yoga in Maui, Wisdom Flow Yoga is perhaps the best destination. Jennifer Lynn is the founder of the place and is often tagged as the best instructor in Maui.
Her studio is situated in Pukalani, and guests can also take classes in hula, pilates, improv theatre, etc.
Highlights include:
Jennifer has 15 years and more experience
Yoga classes, workshops, and teacher training are held
One of the best yoga retreats Maui has to offer
Originally started in South Africa, the founder, Karin Kuhn, opened the Paia yoga studio in Maui in 2018. As a full-time yoga teacher, she has gained immense recognition in the island.
When you are in MAHA Yoga, Maui, Bikram Yoga can be practiced as well. The studio is situated at the heart of Paia Town.
Highlights include:
Tranquil yoga studio ambiance
Offers residential yoga practitioners
Best Paia Maui yoga you'll find
When you are looking for the right spot for yoga, Paia, Maui is the ideal location to consider.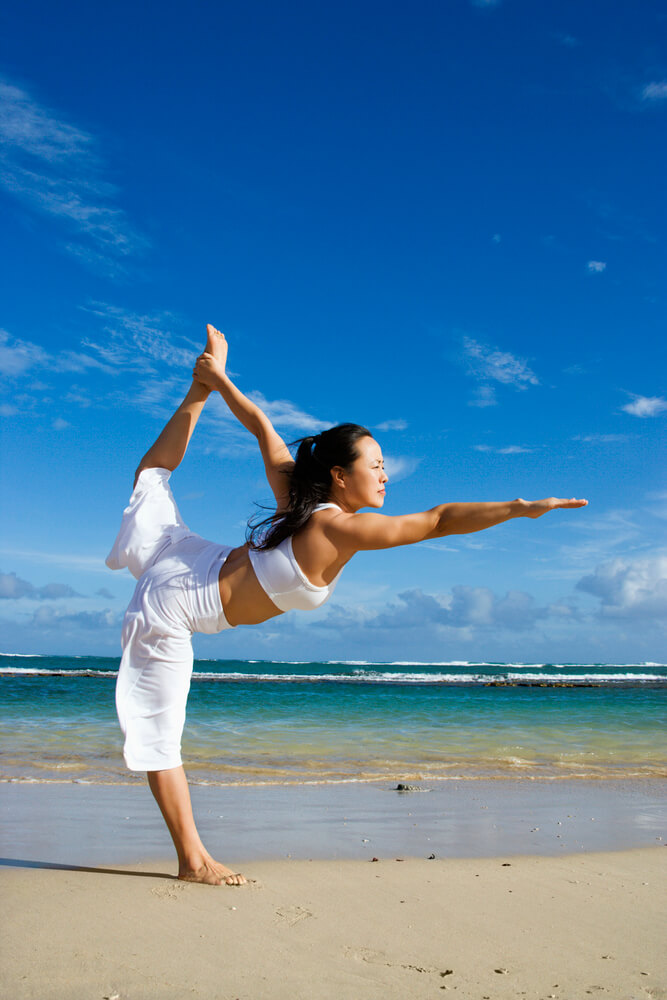 If you're looking for the best place for yoga on Maui with kids, head for Maui Yoga Shala in beautiful Paia.
At Maui Yoga Shala, they typically have yoga classes for kids of all ages. And parents are welcome to bring their kids to class with them.
Highlights include:
Garden out back
On-site cafe
It's been around for 23 years
Offers Kundalini and Vinyasa yoga practice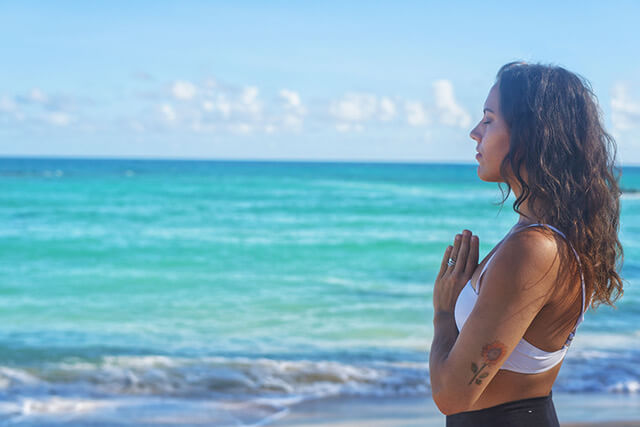 Voted as Maui's Best Yoga Studio from 2017 to 2019, Afterglow Yoga offers yoga in a Wailuku studio.
As a visitor, you can easily enroll with the "Visitor Pass" and seek the weekly unlimited yoga classes at one of the top favorite yoga studios on this island.
Highlights include:
Easy online booking of the yoga classes
Voted as the best yoga and dance studio on Maui
Enjoy some Iyengar yoga, hot yoga, and more!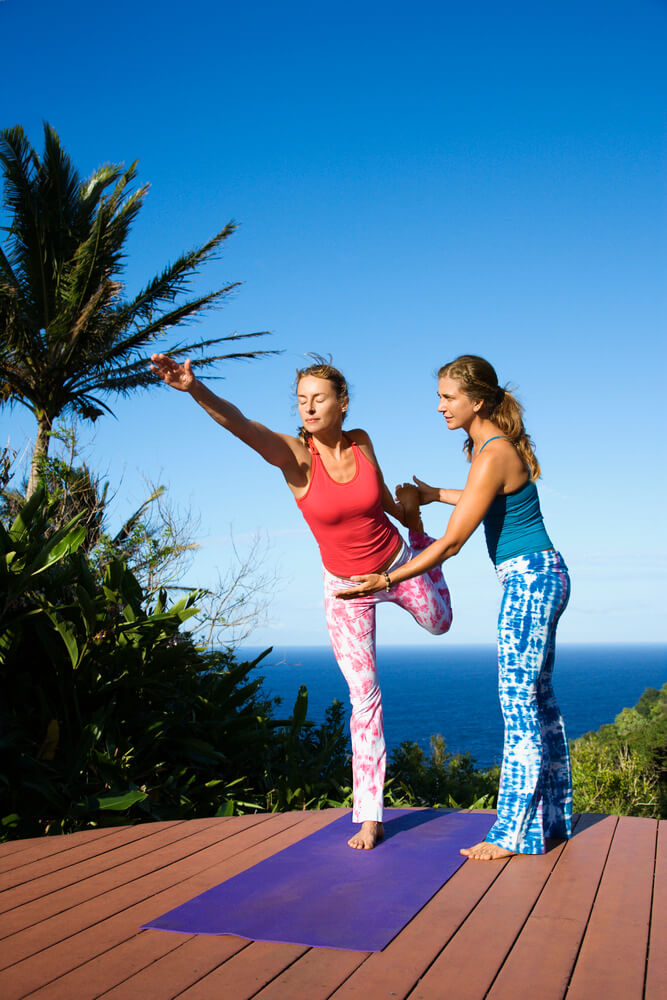 Based on Maui's North Shore, this particular yoga studio is dedicated to providing yoga classes, retreats, beginner and advanced classes, yoga training, workshops, etc.
Nicki Doane is a world-recognized yoga teacher with almost three decades of experience and is another one of the best studios on Maui.
Highlights include:
Nicki Doane travels the world studying and teaching yoga
Extensive years of experience
Work on connecting body and spirit philosophy
Pranayama asana and other intensives to enjoy
As the oldest studio in Maui, House of Yoga and Zen offers Ashtanga Yoga.
Nancy Gligoff, the owner and the teacher, is a very prominent figure in the field, and her teachings are influenced by Ashtanga teachers and the Dalai Lama. She holds several workshops in Europe, Canada, and the US.
Highlights include:
Oldest studio in the island
Nancy Gligoff has 40 years of experience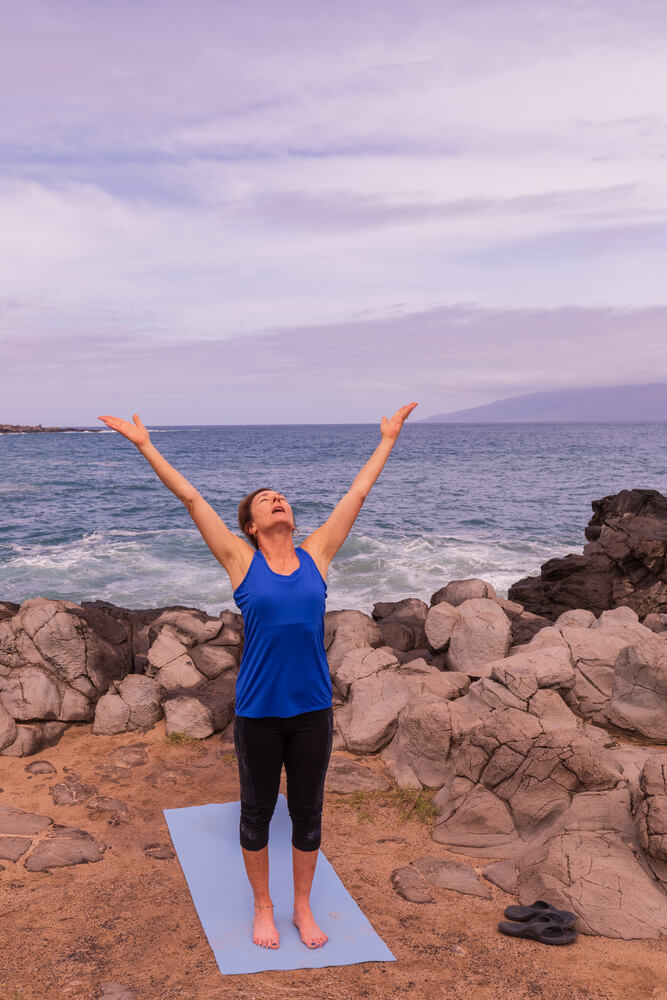 Now, if you are looking for a very unique Maui yoga experience, you might want to check out goat yoga with miniature goats.
It's a 90-minute class that's outdoors along Maui's gorgeous coastline. You'll get the physical and psychological benefits of both animal-assisted therapy and yoga.
The animals frolic and interact during class, and then you'll have time to play with the goats during the animal-assisted therapy section.
Check Maui Goat Yoga schedules and rates
Maui Yoga Path gives you an excellent opportunity to experience beach yoga at the Mana Kai Maui Resort beach area located on Kihei Road for some peaceful Kihei yoga. You can seek a wide array of yoga classes seven days a week from certified yoga instructors and teachers.
Every day at 7 am, Sunrise Beach Yoga Maui is taught here at Maui Yoga Path. Furthermore, they do Gentle Yoga at 8 am.
Throughout the week, you can find Hatha Yoga, Restorative Yoga, Senior Yoga, Body Conditioning, and Yoga Movement. This is one of the yoga retreats in Maui that offers accommodation facilities for both residents and visitors seeking yoga classes, workshops, and teacher training programs.
Highlights include:
Located on the beach and is open 7 days a week
Accommodation facility for practitioners
A variety of yoga classes and teachings are held, including Iyengar yoga
The best yoga Kihei has to offer
On-demand options as well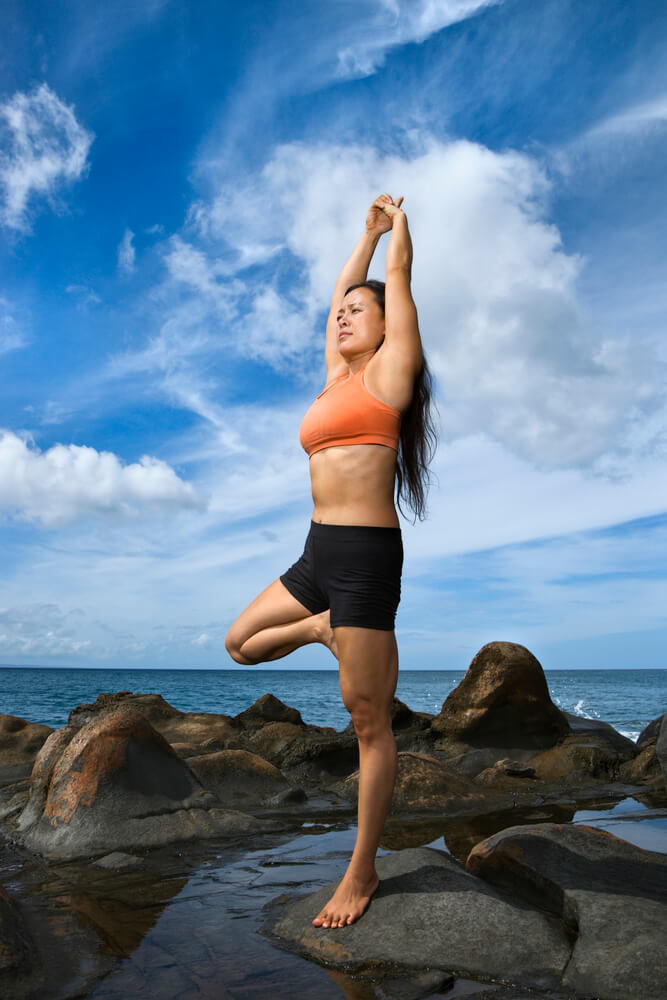 This is one of the premium yoga studios in Maui's Lahaina location. This studio offers more personalized training and classes for both the residents and visitors in Maui.
You can expect a motivational and inspirational ambiance. A wide variety of classes are held for both beginner and advanced yoga participants.
Highlights include:
Personalized yoga training
Apt for both residents and visitors
A wide array of Lahaina yoga classes is held
Situated in the North Shore Paia Town, both the amateur and the advanced level yoga students get inspired by the yoga studio. Regular weekly classes are held for workshops on Reiki Levels 1 and 2.
Students can also enjoy power yoga classes along with Gong restorative, Power Vinyasa, and fusion yoga training.
Highlights include:
A wide variety of classes
Affordable class packages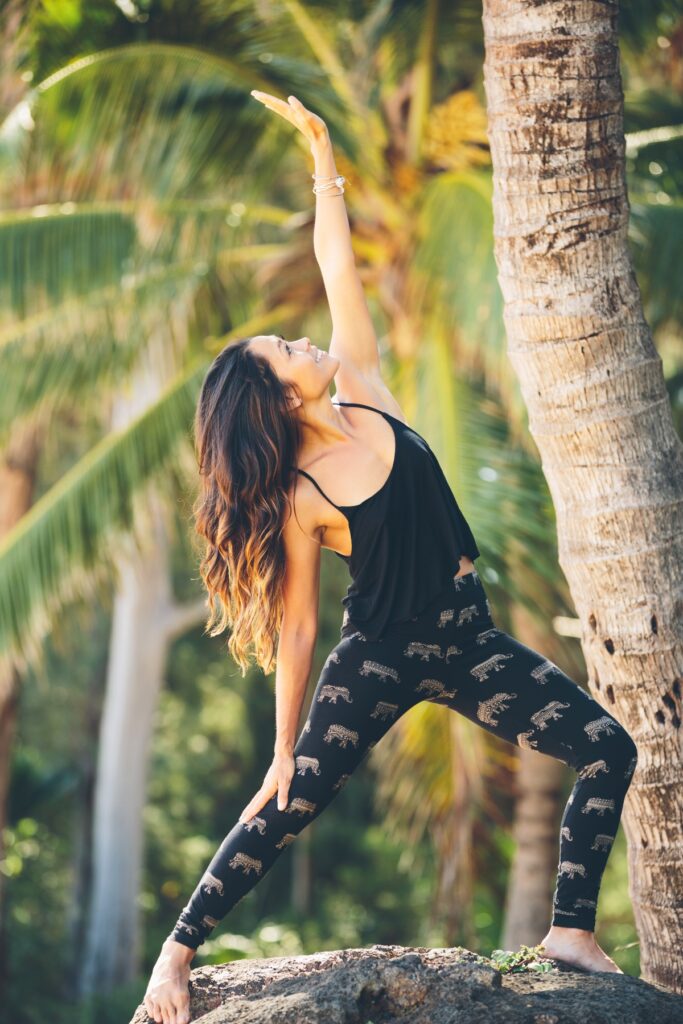 For one of the best hot yoga Kihei offers, visit Maui Hot Yoga. Yogis can enjoy a spa-like treatment as your yoga teacher guides them through hot yoga practices. You can also enjoy other yoga options, such as Aloha Yoga for recovery.
Highlights include:
A variety of hot yoga classes and sound baths
Detox your body and enjoy yoga at the same time with the hot yoga sessions
For a cool adventure, why not try yoga on a paddleboard? SUP is short for Stand Up Paddleboard. When combined with yoga, you get a fun joy as you work on balance and focus unlike anything else.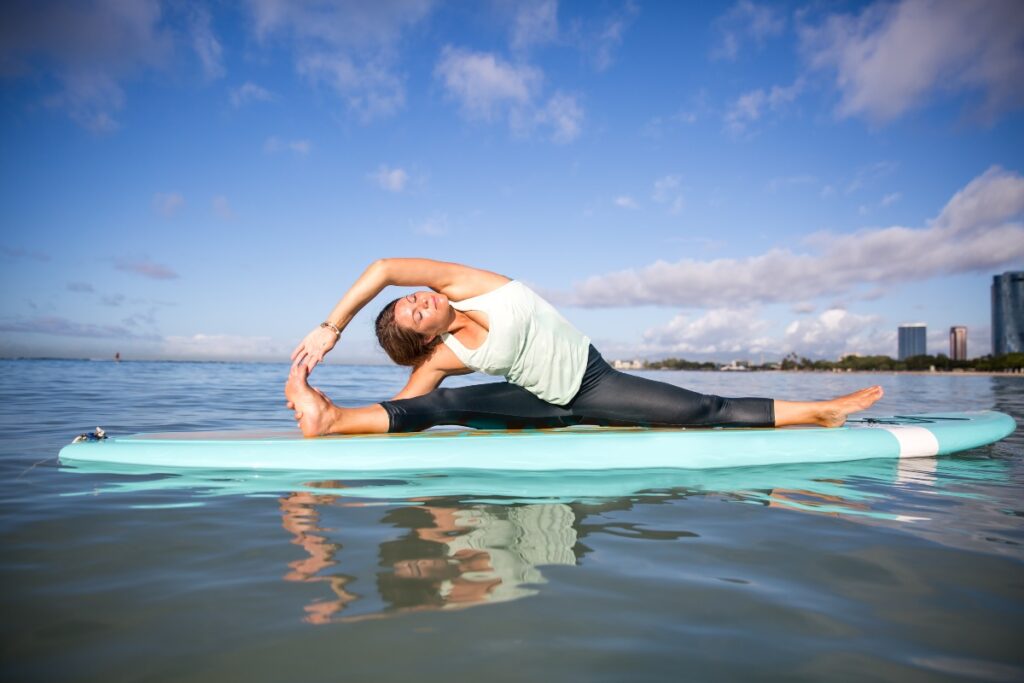 It is conveniently located in Lahaina Town and offers a few different class times to choose from. SUP yoga has a different sense and feel to it, but you will love it!
Highlights include:
Have fun while balancing your life
Yoga out on the water
Easy online booking
If you are staying at the Grand Wailea Resort, you can wake up every morning with relaxing beach yoga. Each class is an hour long and is hosted on Wailea Beach, one of the best beaches on Maui.
Highlights include:
Great beginner class with an instructor
Located at the Wailea Beach Resort
This instructor, one of the best yogis, practices some yoga on the west side of the island. This is some of the best yoga Kaanapali has to offer, and one of the only ones as well! Here you can enjoy daily yoga both at the Sheraton Maui Resort & Spa on Ka'anapali Beach.
Highlights include:
Wonderful yoga master to teach and help you practice
Complimentary yoga class times for those staying at the Sheraton Maui Resort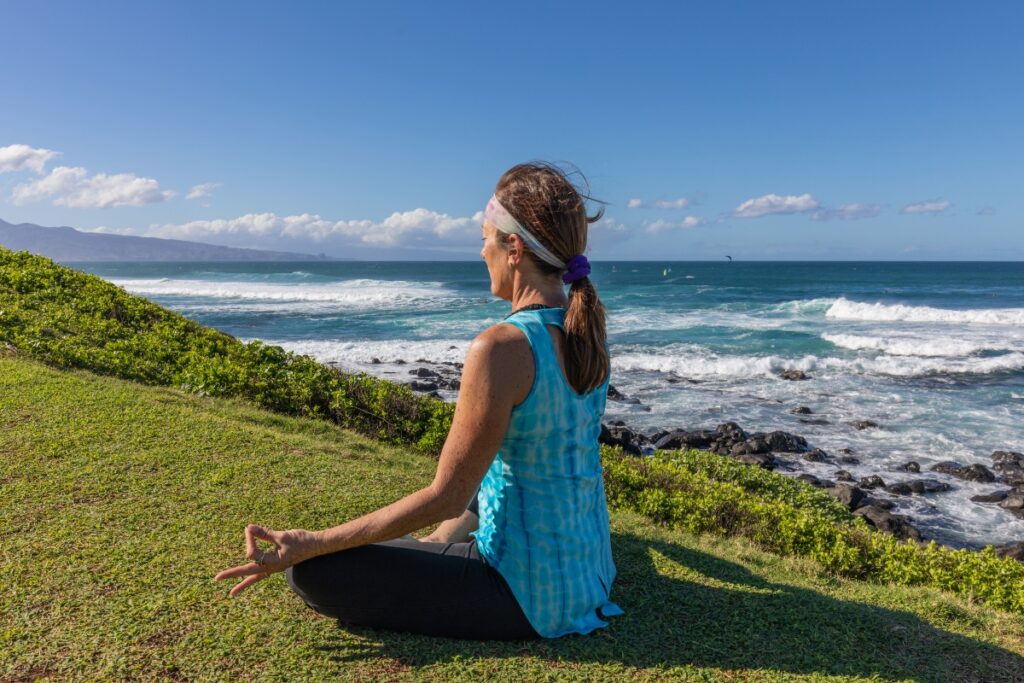 Mangala Yoga is another one of the best Hawaii yoga studios on Maui. Here you can enjoy some Vinyasa, pilates, and HIIT classes. This yoga and dance studio offers a wide variety of classes perfect for anyone.
Highlights include:
Both in-person and online classes
Both heat and regular yoga practice
Pre-natal yoga master and classes to enjoy
Maui Yoga Essentials
Now that you've figured out which Maui yoga class you want to try, you'll want to make sure you pack all the right things. Here are a few items you won't want to forget:
Yoga Top
You'll want to wear a sports bra like this cute strappy sports bra.
If you want a yoga top with a built-in bra, this one has a gorgeous back, and this one is simple and classic.
Or, if you are looking for something a bit more modest, this yoga shirt wicks away sweat and is also perfect for hiking or other outdoor adventures on Maui.
Yoga Pants
While you can bring your regular yoga pants, these tropical Hawaiian yoga pants are a lot more fun! And these are another fun version.
Yoga Mat
While most classes offer a yoga mat you can borrow, it's really nice to have your own (to ensure it's clean.) This is a super cute tropical yoga mat that would be perfect!
If you are tight on space, this travel yoga mat and this foldable yoga mat are great options!
Small Towel
If you tend to sweat a lot, you might want to bring your own towel so you can dry yourself during class. This travel towel is super compact and fast-drying.
Hair Ties
The last thing you want is to constantly push the hair out of your face as you transition yoga positions. These tropical print boho head wraps are perfect for keeping your hair back so you can focus.
Travel Yoga Bag
To carry everything, you'll want a compact and useful travel yoga bag.
Water Bottle
Keeping hydrated (especially in Hawaii) is a priority! We love using Hydro Flasks because they are made from stainless steel and keep ice water cold all day long.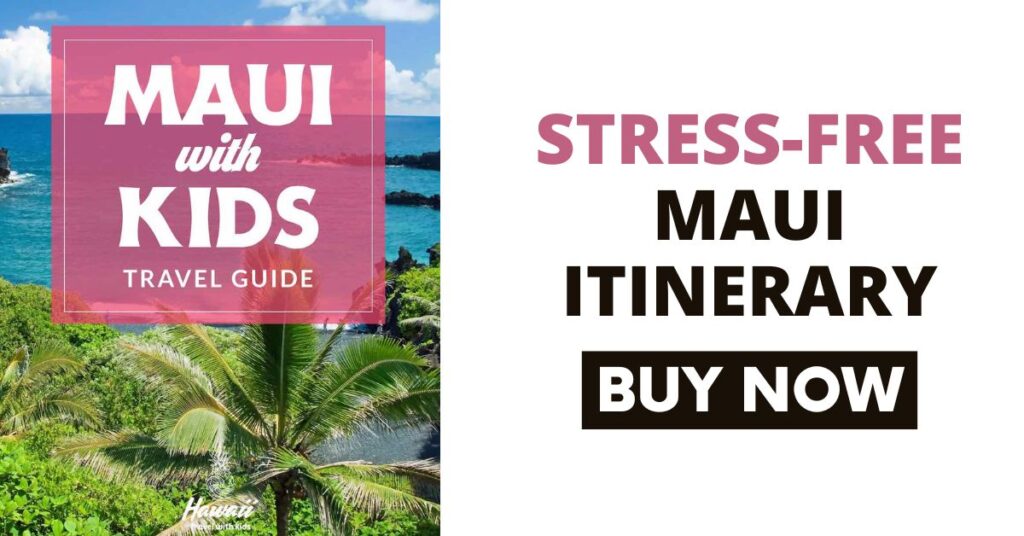 Yoga on Maui FAQs
Is yoga popular in Hawaii?
Yoga is very popular in Hawaii on all the islands, as it is very relaxing and brings peace and balance to many tourists during their trip.
Can you do Maui yoga on the beach?
Yes! There are a few Maui yoga classes that are done on the beach! If you want to fully relax and enjoy your trip to Maui, try any of the yoga on the beach Maui has to offer!
Are there many yoga studios on Maui?
You will find around 20 different studios on Maui to enjoy meditation classes, teacher trainings, and other popular classes anyone can join if they are interested.
What do I need to bring with me to do yoga practice in Maui?
You will want the proper yoga attire, a water bottle, and a sweat towel packed in your luggage. While you can bring your own yoga mat, there is usually plenty to borrow as well.
Is there goat yoga on Maui?
Yes, you will find goat yoga; Maui, Oahu, Kauai, and the Big Island all offer goat yoga! Enjoy the stunning views and have fun with this yoga class as you hang out with goats.
Maui Yoga Wrap Up
These are just a few of the popular yoga studios on Maui. Enjoy visiting one of these yoga studios during your trip to Maui for a relaxing vacation.