Looking for a way to give back during your Hawaiian vacation? Scroll down to see some amazing holiday volunteer opportunities in Hawaii for your family.
This volunteer opportunities in Hawaii post was written by Hawaii travel expert Marcie Cheung and contains affiliate links which means if you purchase something from one of my affiliate links, I may earn a small commission that goes back into maintaining this blog.
One of the most popular travel trends for families right now is to do a volunteer cation. That's where families set aside time to give back during their trip.
For families traveling to Hawaii for Thanksgiving or Christmas, it's the perfect time of year to engage your kids in how giving is better than receiving.
The holiday season is a magical time of the year, but for some families in Hawaii, it can be one of the most difficult times of the year.
For those who are down on their luck or are less fortunate than others, volunteers, local organizations, and nonprofits often help make the holidays a more magical season.
Christmas and Thanksgiving are one of the busiest times for organizations, so they are often looking for extra help. Even the smallest activity, amount of time, or donations can help.
If you are looking to help those in need this holiday season, here are a few ways you can volunteer and give back during the Thanksgiving and Christmas holidays.
Here are some of the top Hawaii volunteer opportunities so you can have a fun and fulfilling Hawaii volunteer vacation!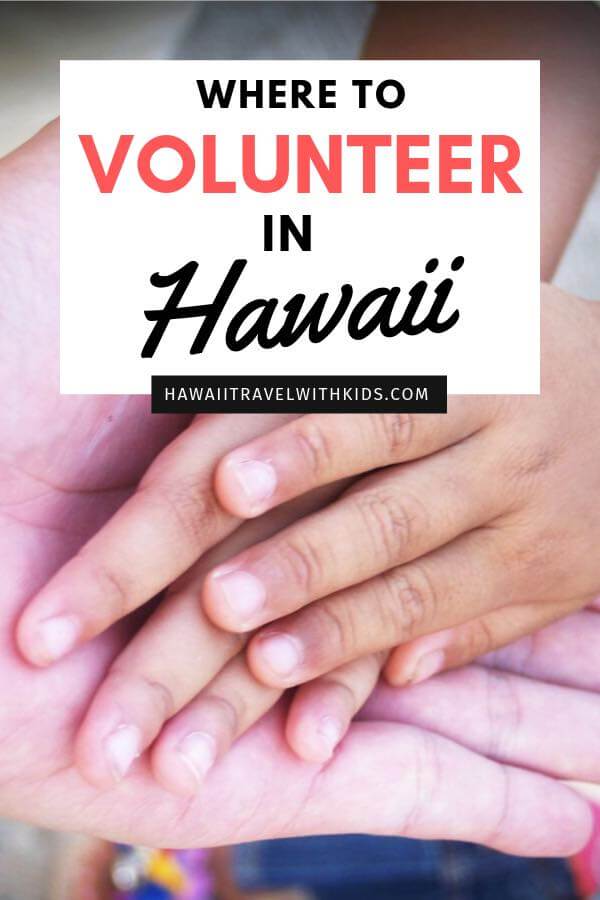 Family Volunteer Opportunities in Hawaii
Here are some of the top Hawaii volunteer programs! From volunteering in Oahu to Molokai volunteer opportunities, there is something for everyone to enjoy during their trip.
HELP THE HOMELESS KEIKI
Help the Homeless Keiki is one of the best ways to help local residents, especially those who are homeless and struggle with food insecurity.
They offer several volunteer opportunities all throughout the year, with the most popular one being their Christmas ones.
You can help spread Christmas cheer to a homeless child or family in need for the holidays by participating in the Christmas Wish Program.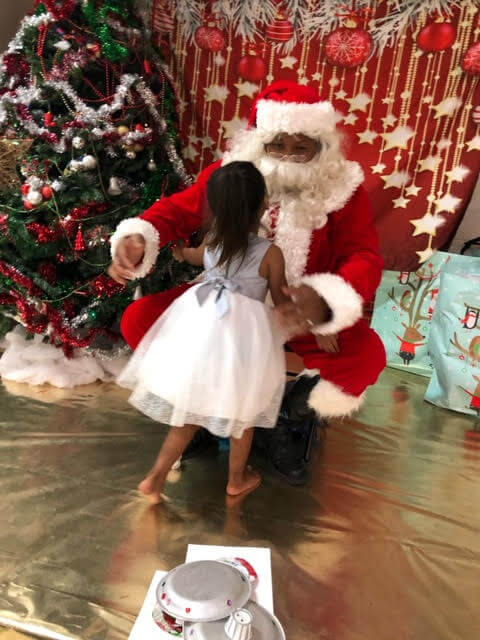 The program is looking for volunteers who are interested in becoming a Secret Santa for homeless children.
When you sign up, you will be sent a keiki wish list which will include a child's most needed item, clothing size, and what the child has put on their wish list.
As a Secret Santa, you also help give the child a stocking and a meal/hygiene box.
You can see more information about all of the volunteer opportunities, the Secret Santa program, and other ways you can help.
There is also a way to help kids have Easter baskets and fun during the Spring season as well.
LANAKILA PACIFIC MEALS ON WHEELS
For both Thanksgiving and Christmas, the Lanakila Pacific Meals on Wheels delivers special holiday meals to seniors and individuals with disabilities. This is one of the Honolulu volunteer opportunities to enjoy in this Aloha State.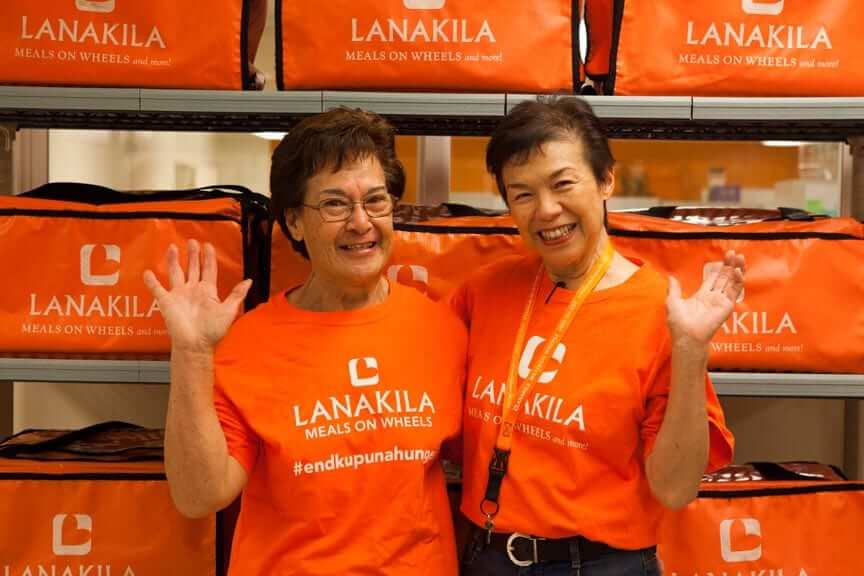 Volunteers are needed to help package meals, sort donations and deliver meals and holiday cheer to those in need.
You can sign up to find out more information or volunteer your time.
KO OLINA THANKSGIVING OUTREACH
The Ko Olina Thanksgiving Outreach serves more than 4,000-holiday meals to homeless and low-income families throughout the area of Oahu, Hawaii.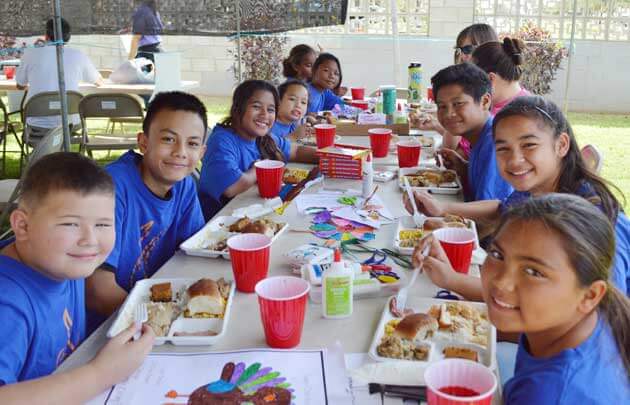 Volunteers are always needed to help prepare and deliver Thanksgiving meals to area churches and veteran organizations during the holidays.
The outreach program is through Ko Olina Charities. To find out more information or to donate to another one of the volunteer opportunities Oahu has to offer.
HAWAII SALVATION ARMY VOLUNTEER OPPORTUNITIES
The Salvation Army has many different ways to help during the holiday season. A few of their biggest Thanksgiving and Christmas events include: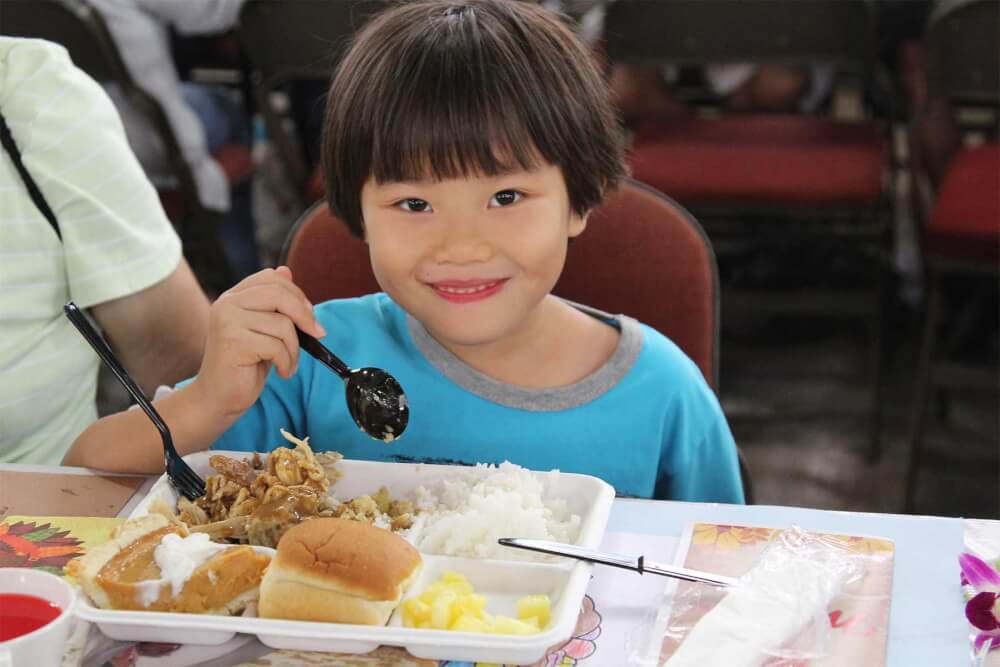 Salvation Army Thanksgiving Dinner
Families can donate to help provide meals for those in need throughout the islands.
The donations go towards providing a Thanksgiving meal for families.
You can find more information on all the volunteer positions currently available here.
Angel Tree Campaign
The Angel Tree Campaign helps provide Christmas gifts to keiki and kupuna and provides support for those in need throughout the year.
Angel Trees are placed in various malls and in Central Pacific Bank locations.
The trees are tagged with a special wish for Christmas inside. Those looking to help can pick an angel tag from the tree and purchase the special item that has been wished for.
Supporters can also donate online or create an online fundraiser to help get monetary donations for the program.
Red Kettle Program
The Red Kettle program helps raise funds for those in need of holiday assistance.
Donations help provide meals and household goods.
In addition, the enrichment and intervention program for kids as well as social service programs that help families, children, and individuals.
Volunteers are needed throughout the holiday season to be bell ringers at various locations. This type of Hawaii volunteer work is a more popular one for families to do together.
To become a volunteer, you can sign up here.
HELPING HANDS HAWAII ADOPT A FAMILY PROGRAM
Each year families who need assistance during the holidays are referred to Helping Hands Hawaii by various emergency shelters, social services providers, and other organizations.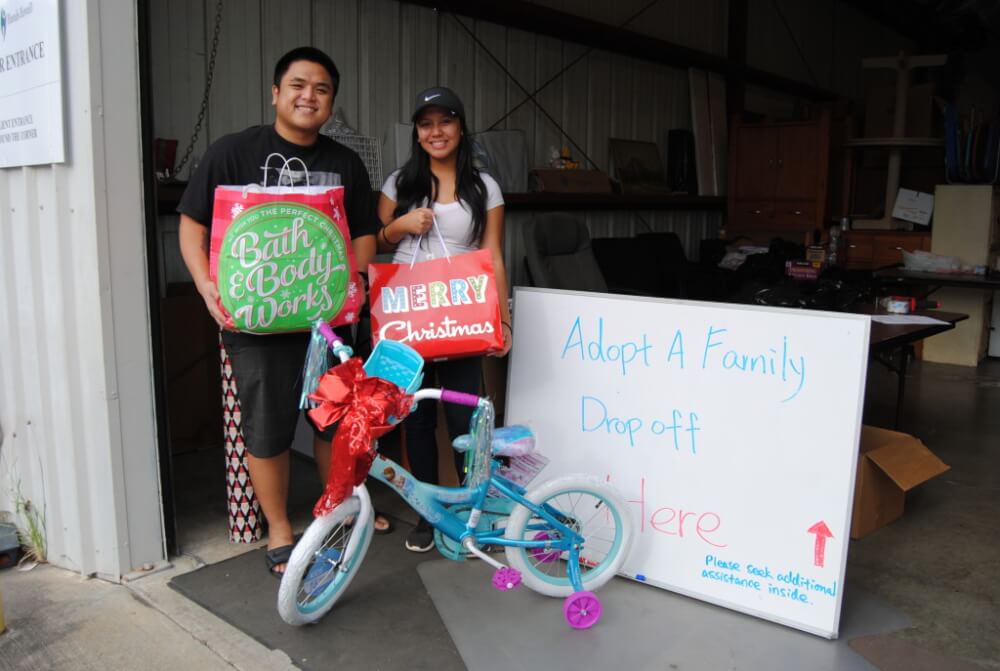 Volunteers can help give the gift of hope to those families and individuals that are facing hardships like homelessness, disability, financial emergencies, and more by participating in the Adopt A Family Program.
This program allows donors to make a difference by providing items needed on the wish lists for those families.
To become a volunteer or see other ways you can help families in need, you can visit Helping Hands Hawaii online.
There are plenty of other volunteer opportunities in Honolulu through this Hawaii volunteer organization.
MAKE A WISH HAWAII
Every year there are hundreds of children that are newly diagnosed with a critical illness.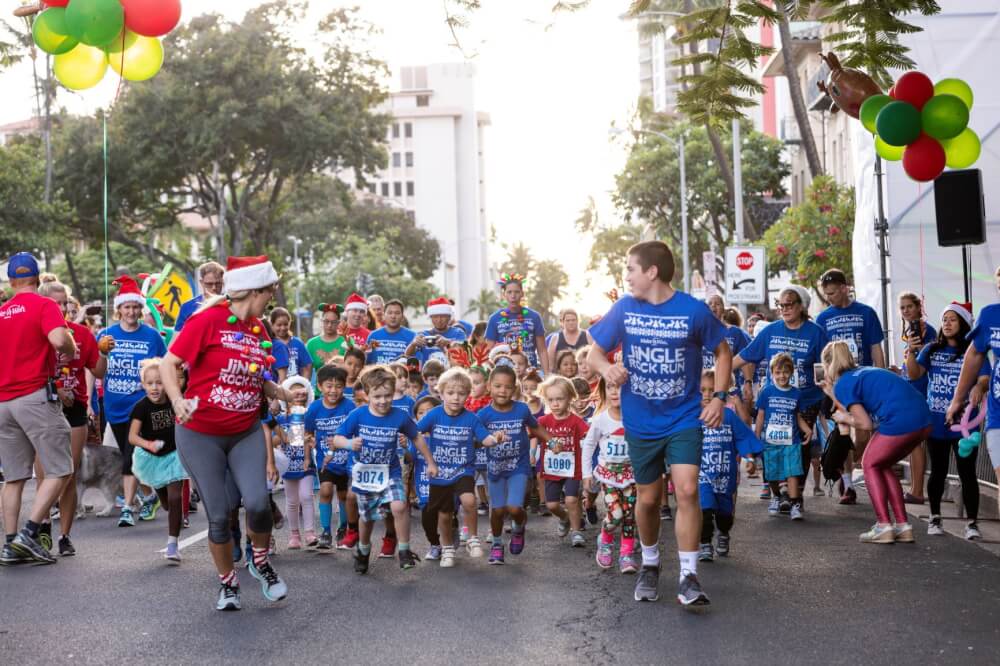 The Make-A-Wish Foundation helps grant wishes to those children.
During the holiday season and throughout the year, volunteers are needed to help with the program by working with others to create magical experiences for kids.
In July and December, they host an annual Jingle Rock Run to help local keiki facing critical illnesses and need support during the holiday season.
Walkers, joggers, runners, and pets are welcome to participate.
For more information about the Jingle Rock Run and the other volunteer opportunities for the holiday, you can visit them online.
HAWAII MEALS ON WHEELS
The Meals on Wheels program throughout Hawaii is always seeking volunteers to help deliver nutritious meals to seniors throughout Oahu.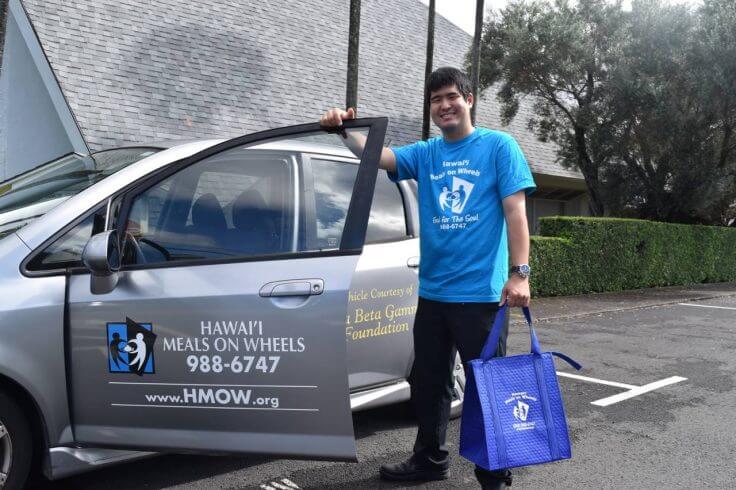 Ways to volunteer:
Help deliver meals to clients.
Help with administrative projects in the office.
Help with the fundraising gala or other events that take place throughout the year.
To help the Meals on Wheels program, you can fill out a volunteer form online.
It is another one of the more common volunteerism opportunities you will find on the island.
VOLUNTEER AT LOCAL FOOD BANKS
There are many different local food banks and homeless shelters in Hawaii that are always looking for volunteers to help throughout the year and during the holiday season.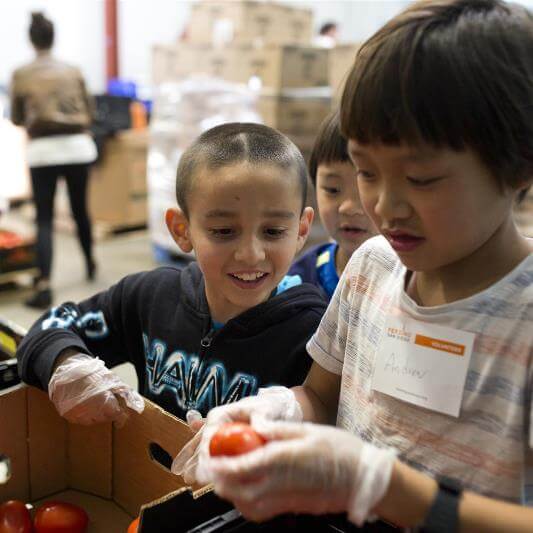 You can help by volunteering your time, participating in events, donating, and more.
The holidays are one of the busiest times for local food banks and homeless shelters, and by providing your time and services, you can help feed families who are in need.
There is nothing more rewarding than volunteering your time to help those in need during the holidays at the local food bank or emergency shelter.
SURFRIDER KAUAI OCEAN FRIENDLY VISITORS PROGRAM
One of the best Kauai volunteer opportunities is through Surfrider Kauai! They are one of the conservation initiatives that help keep the oceans and beaches in Kauai clean.
You can do your own beach clean-ups during your trip to the islands, but if you prefer, you can also go during one of their scheduled clean-ups.
Every Wednesday at 3:30 PM, Kauai does a Net Patrol cleanup with local guides. It is a great way to work outdoors and keep the beaches and ocean clean and clear.
You can look on their website for more information.
HAWAII ENVIRONMENTAL RESTORATION
Want to work in a lush tropical environment on the Big Island?
With this volunteer work, you can help preserve and take care of the biggest and most intact lowland forest remaining in Hawaii.
Not only do you take care of the land, but it is also a great way to help with cultural preservation too.
This is such a special place for locals, so if you are looking for some Big Island volunteer opportunities, check here for more information to get started.
NATIONAL PARKS VOLUNTEER PROGRAMS
While you are visiting the National Parks in Hawaii, why not volunteer? Whether you can for a few hours or an entire day, there is always something you can do to help preserve these parks.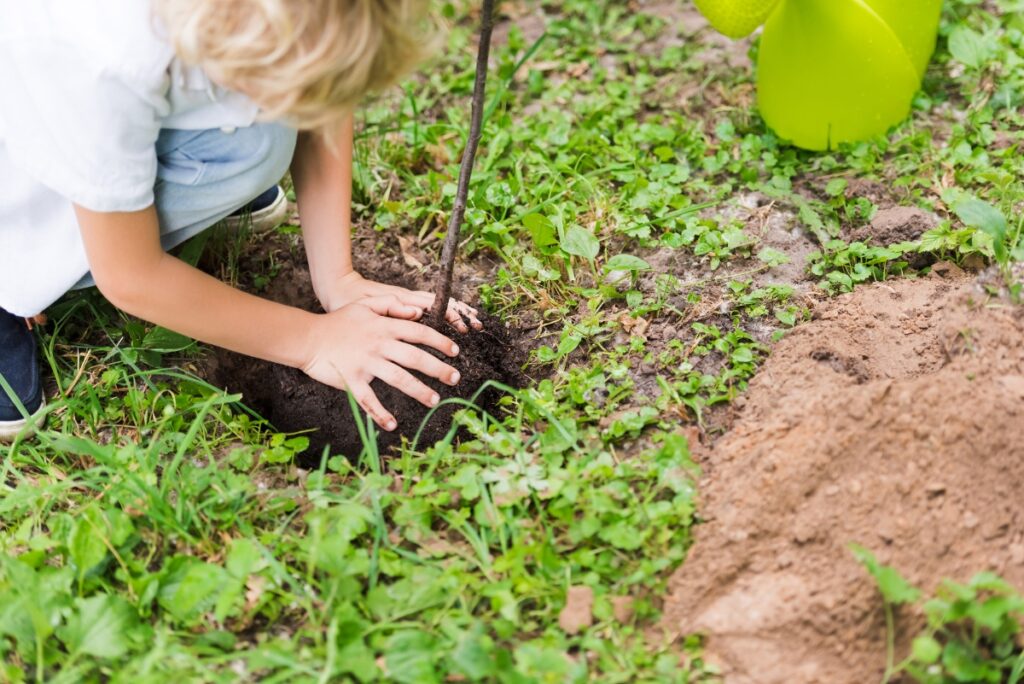 From preserving a native Hawaiian fishpond to native tree planting or even volunteering at the active volcanoes national park in Hawaii, there are tons of ways to learn more about Hawaiian culture and take care of the land through this volunteer work Hawaii has to offer.
Learn how to volunteer at the National Parks in Hawaii here.
LANAI CAT SANCTUARY
If your family loves cats, why not make a day trip to Lanai and take care of some cats?
The Lanai Cat Sanctuary has over 600 cats and is open all day, every day. They are constantly in need of volunteers!
You can feed, clean, and care for these precious cats during your time volunteering.
Check out their website to learn more information.
HAWAII LAND TRUST
There are tons of opportunities to give some community service in Hawaii with the Hawaii Land Trust!
You can talk story while you work outdoors and help strengthen the communities. Plant some trees in Maui, clean up the beach in Kauai, clean a Hawaiian Heiau on Oahu, and take care of the land on the Big Island.
Simply search as you get close to your vacation time to see what opportunities are available for your family!
Get more information here.
Work Exchange Programs in Hawaii
There are a few work exchange programs in Hawaii as well that allow you to volunteer your time and work for many benefits, many of which include a free stay somewhere on the islands!
Here are a few work exchange programs in Hawaii to choose from.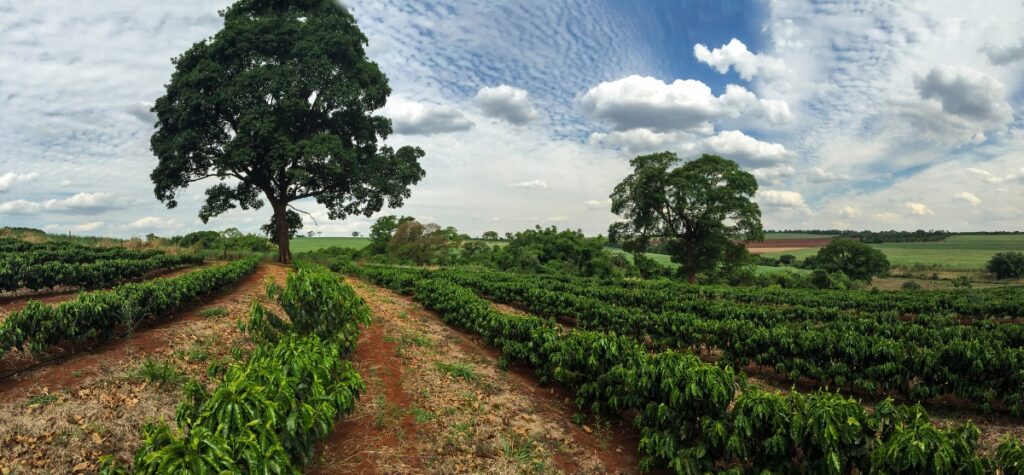 HANA FARMS MAUI
If you love working on a farm and learning about the agriculture and lifestyle in Hawaii, this farm work exchange might be perfect for you.
Most often, they prefer long-term workers, usually 4 to 6 months. Because it is so popular, the positions here are very rare.
You can work both on the farm and at the local farm stand as well.
Learn more and apply here.
LOKAHI GARDEN SANCTUARY
For another farm work exchange, try the Lokahi Garden Sanctuary on the Big Island. You will get some job training on what to do on the farm.
You might be taking care of the trees, planting new ones, working on the herb garden, building things, taking care of the animals, and a wide range of other requirements as needed.
This program wants you to volunteer for 3 months at a time, with working 30 hours per week. You will be tent camping on the farm and will have a full bathroom and food provided.
Check here for more details.
HAWAII ECO RETREAT
Wtih Hawaii Eco Retreat, you can do a variety of tasks such as food prep, farm work, housekeeping, and so much more.
You will have food and other amenities provided to you and will sleep in a tent under the stars in exchange for 25 hours of work per week.
If this seems like something you're interested in, check for more details on their website.
Volunteering in Hawaii FAQs
Where can I volunteer in Hawaii?
There are tons of volunteer opportunities in Hawaii, including Habitat for Humanity, Guide Dogs of Hawaii, the Humane Society, Susan G. Komen, Make a Wish, and so many others.
Are there volunteer events in Hawaii?
Yes! There are several beach clean-up events that happen throughout the year, and you can always donate to local food banks.
How many nonprofits are in Hawaii?
There are thousands of Hawaii nonprofits. While not all of them have volunteer programs, most will accept monetary donations if you want to support them during the holidays or throughout the year.
How can I volunteer on vacation in Hawaii?
You can reach out to any of the nonprofits on the island you plan on visiting to see if there are any events during your vacation you can help out with. Many local community organizations offer opportunities to volunteer as well. You just need to reach out to the volunteer programs around the community.
Hawaii Volunteer Programs Wrap-Up
Many of the nonprofits and other organizations that are looking for volunteers in Hawaii during the busy holiday season also look for help throughout the year.
If you can't help during the holidays, giving back throughout the year is always welcome and much appreciated by those in need.
Next time you are visiting Hawaii, do any of these Hawaii community service opportunities and enjoy helping those in need.
You will find several organizations in the Aloha State that will love your help and support during your vacation to Hawaii.
Which of these volunteer opportunities on Hawaii will you go for? Do you volunteer on vacation? How do you like to give back? Let me know in a comment below!