Love Hawaii and want to make some Hawaiian Christmas decorations to display at your house this year? Find out how to make a paper poinsettia craft. Scroll for the full DIY poinsettia tutorial!
This post about how to make a paper poinsettia contains affiliate links which means if you purchase something from one of my affiliate links, I may earn a small commission that goes back into maintaining this blog.
One of my favorite things about spending Christmas in Hawaii is seeing all the lovely poinsettia decorations!
We see these beautiful, tropical flowers all over the islands and even incorporated into some pretty cute hula costumes!
When I found out that poinsettia flowers can be toxic for little kids and pets, I stopped buying the real plants. But, seeing poinsettias still brings me joy.
So, I started looking into alternatives.
This DIY paper poinsettia tutorial is pretty simple to follow and you can use these paper poinsettias to decorate just about anything, from gift bags to Christmas trees!
And these would be super cute to glue onto twine to make a poinsettia Christmas garland!
So, let me show you exactly how to make a paper poinsettia that is super easy and super cute!
If you're looking for more DIY Hawaiian Christmas decorations, check out my DIY Poinsettia Wreath Tutorial!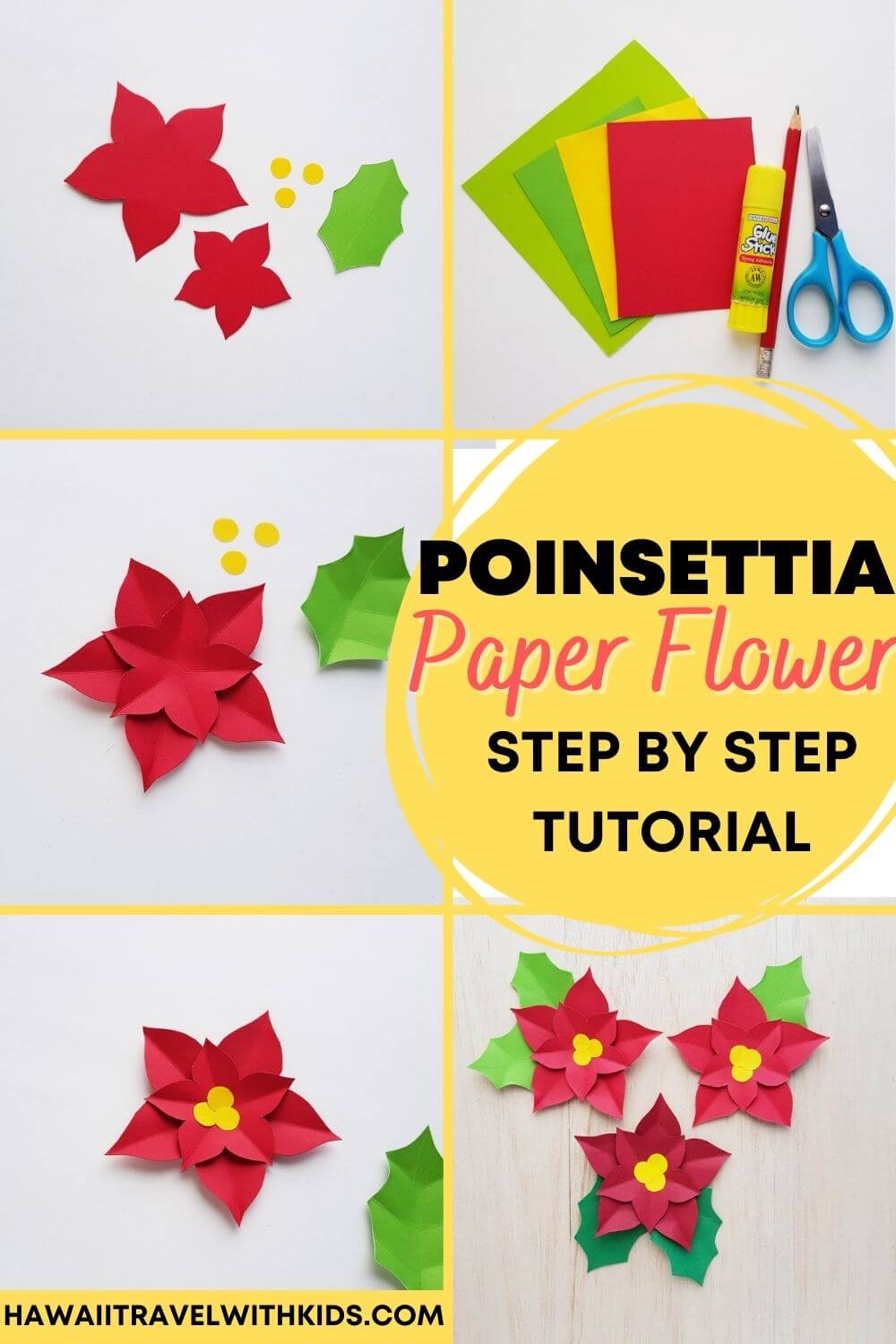 How to Make a Paper Poinsettia
List of Supplies: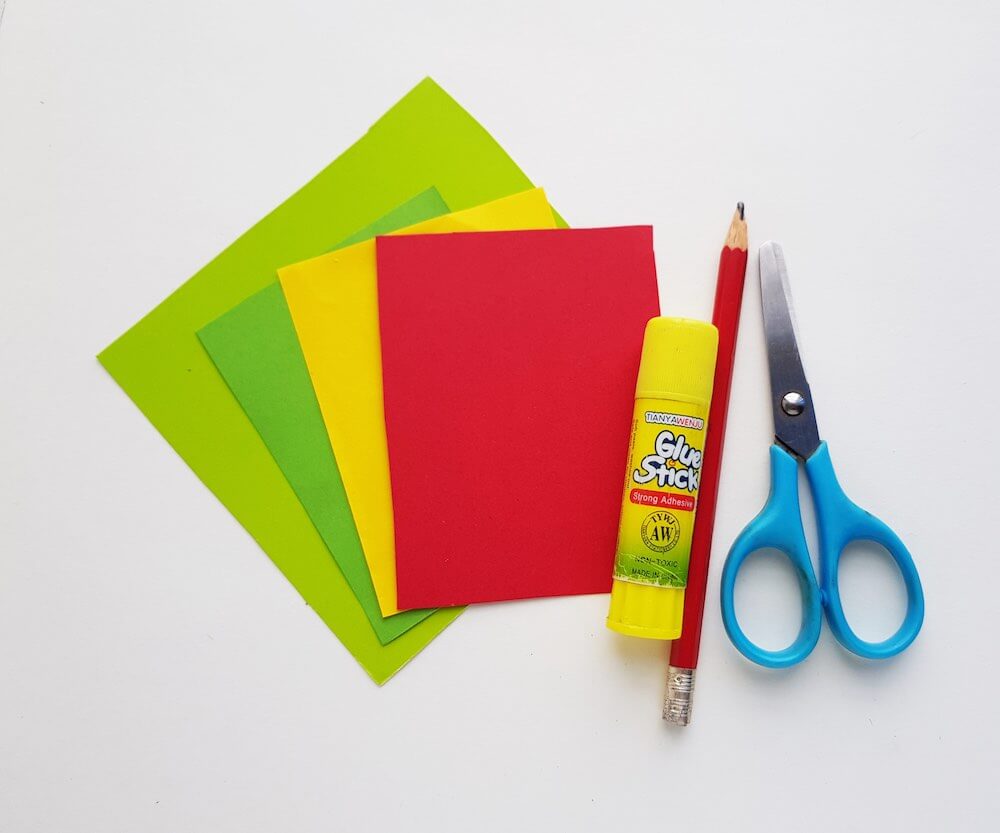 Craft glue
Pencil
Scissors
DIY Poinsettia Tutorial
Step 1: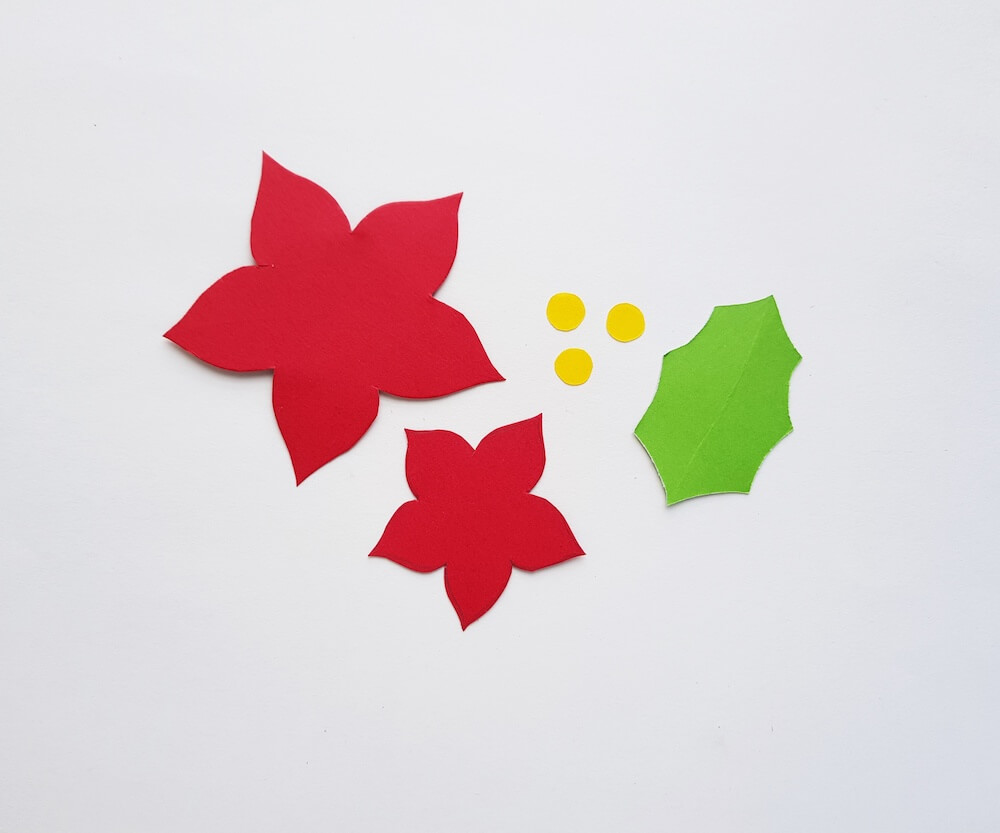 Select red, green and yellow colored cardstock papers. Trace the flower patterns on the red paper, the small round shapes on the yellow paper and the leaf pattern on the green paper. Cut out the traced patterns nicely.
Step 2: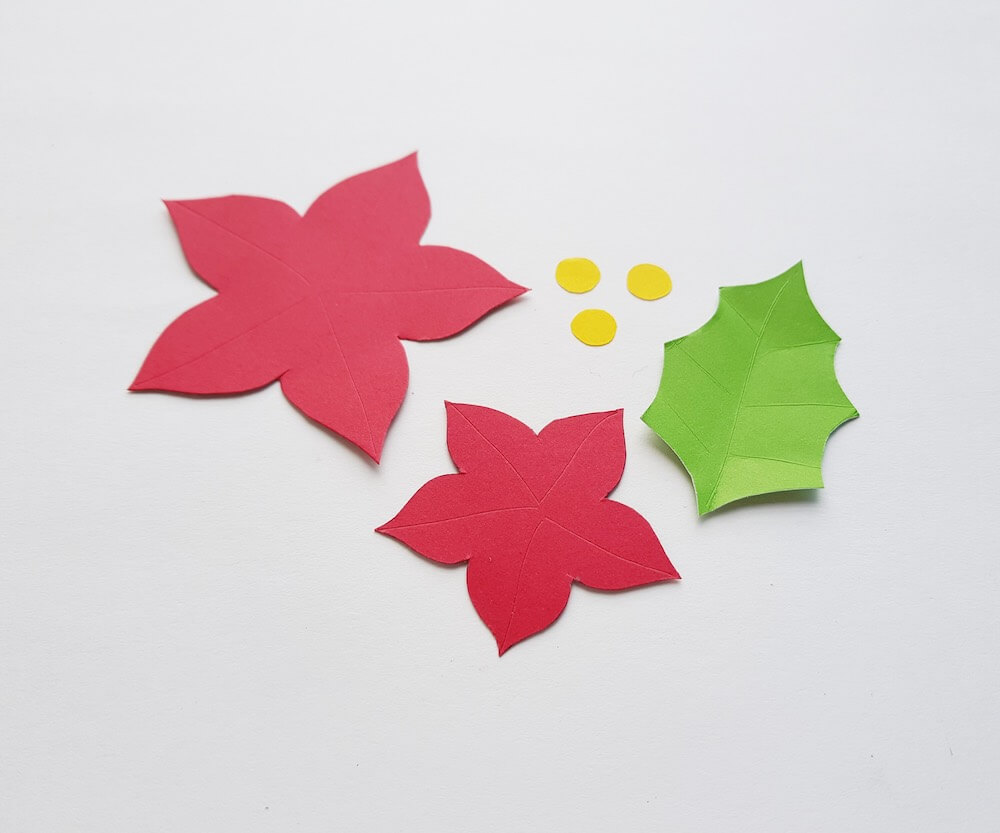 Use a blunt craft-knife or x-acto knife to trace half-cut lines from the tip of the petals towards the center of the flower pattern. Trace lines along the middle of the leaf pattern as well.
Step 3: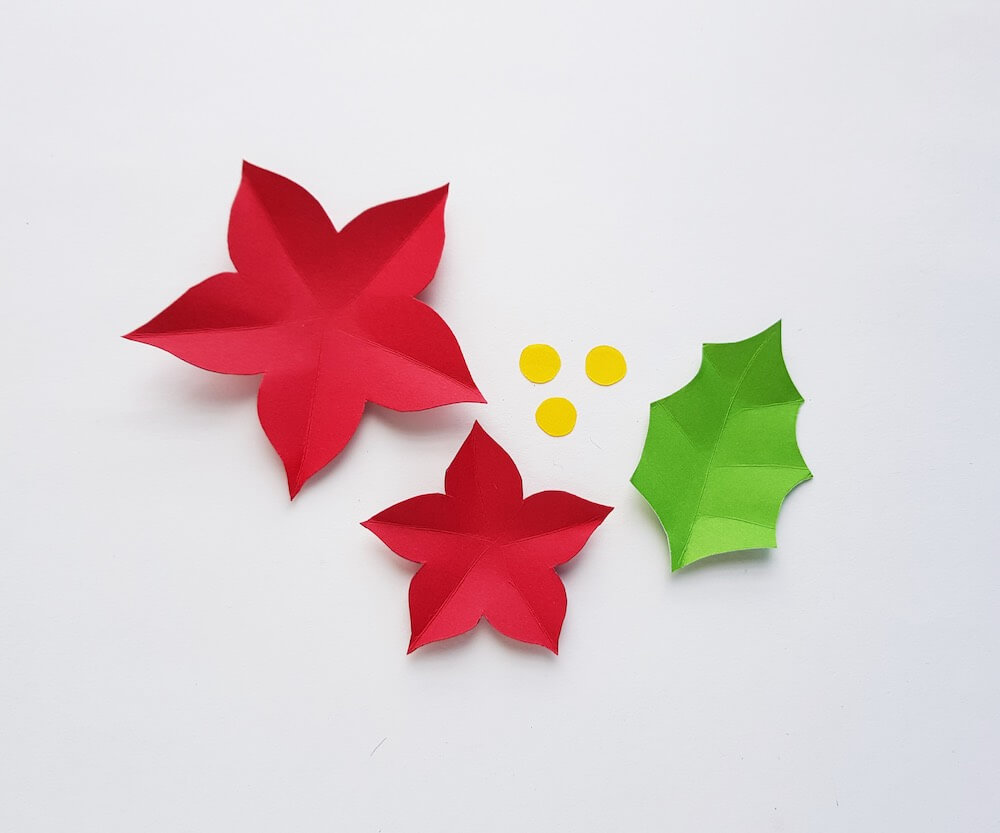 Create neat creased lines along the half-cut lines of the flower and the leaf patterns.
Step 4: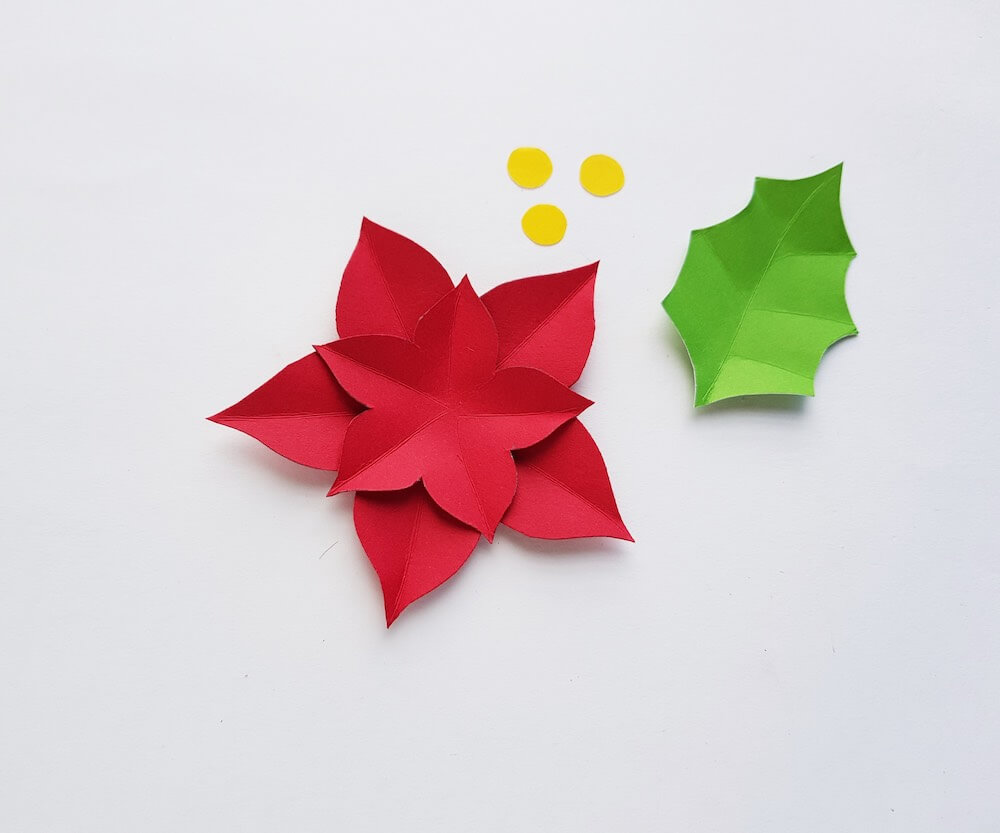 Place and glue the small flower pattern in the middle of the big flower pattern.
Step 5: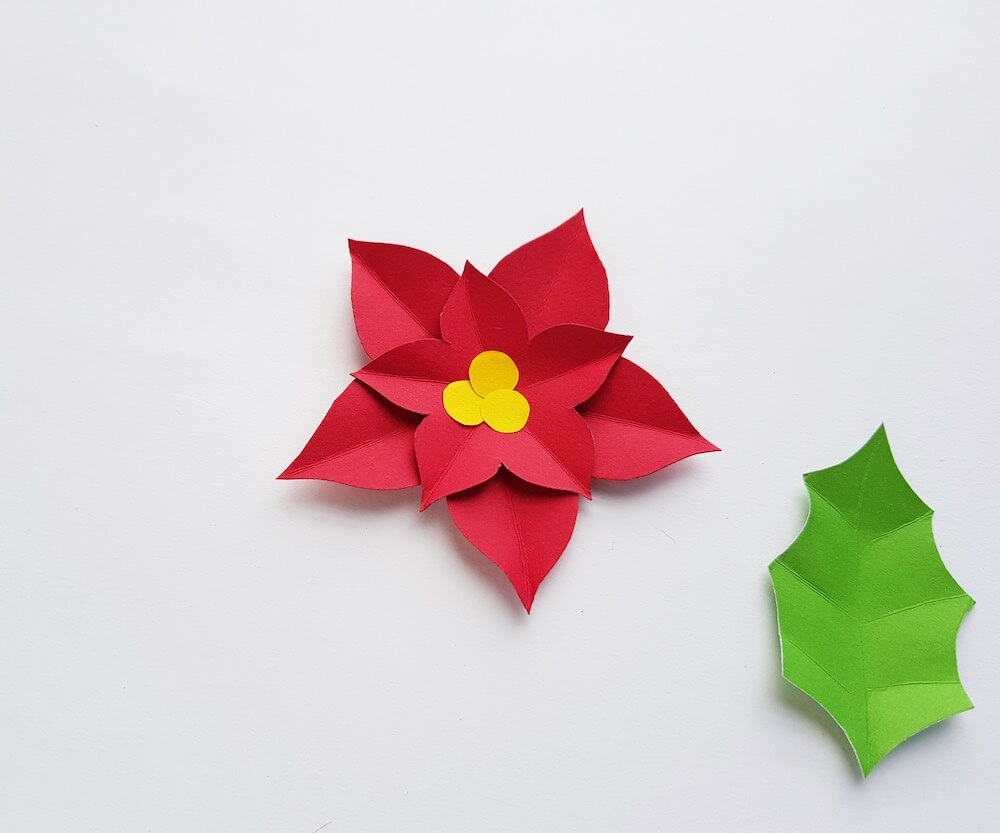 Stick the yellow round paper cutouts in the center of the small flower pattern.
Step 6: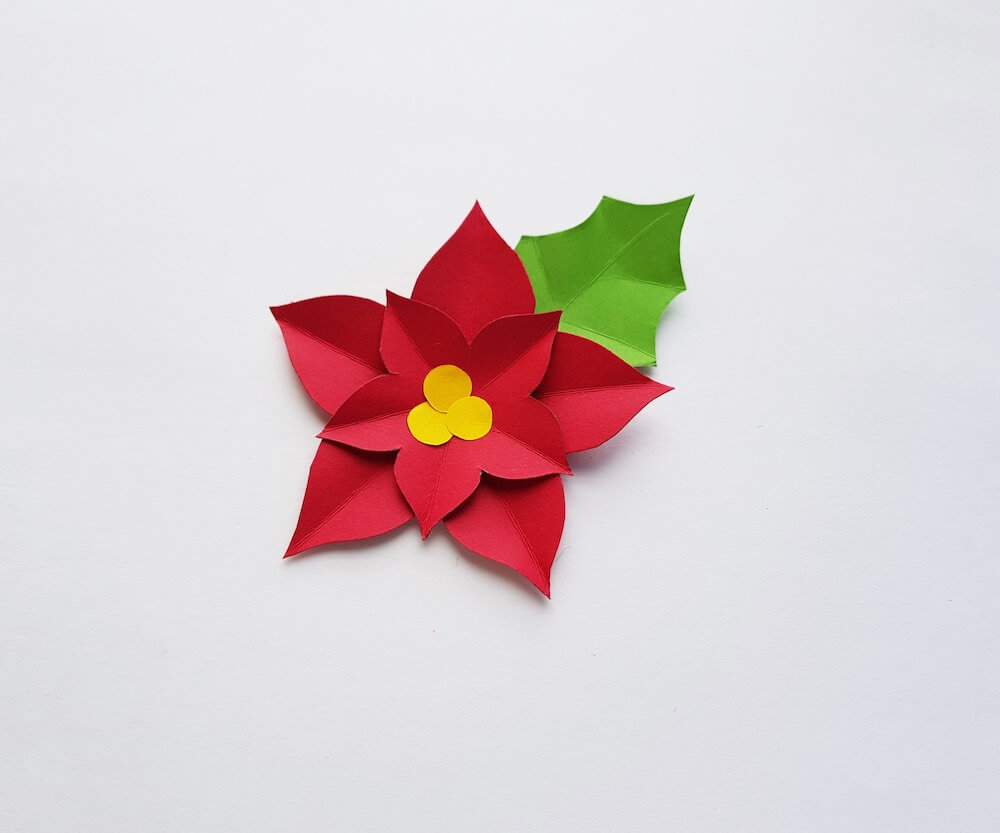 Stick the leaf pattern under the crafted flower. You can add more leaves if you want to.