Are you looking for super easy Hawaiian Christmas decorations? Keep scrolling to download this free Mele Kalikimaka sign to add a tropical touch this holiday season!
This Mele Kalikimaka sign post contains affiliate links which means if you purchase something from one of my affiliate links, I may earn a small commission that goes back into maintaining this blog.
My family has been lucky enough to celebrate Christmas in Hawaii quite a few times.
When I was growing up, we spent Christmas in Kauai right on Wailua Bay. I remember hitting the beach on Christmas morning!
And right after we were married, my husband and I enjoyed a Waikiki Christmas with his family. It was so fun taking advantage of the Fukubukuro sales at Ala Moana Center!
We had been hoping to spend Christmas in Maui this year, but now we're crossing our fingers for next year.
One of the coolest things about experiencing a Hawaii Christmas is all the adorable decorations!
You'll see tons of poinsettia flowers, Hawaiian Santa, decorated palm trees, and tons of Mele Kalikimaka signs.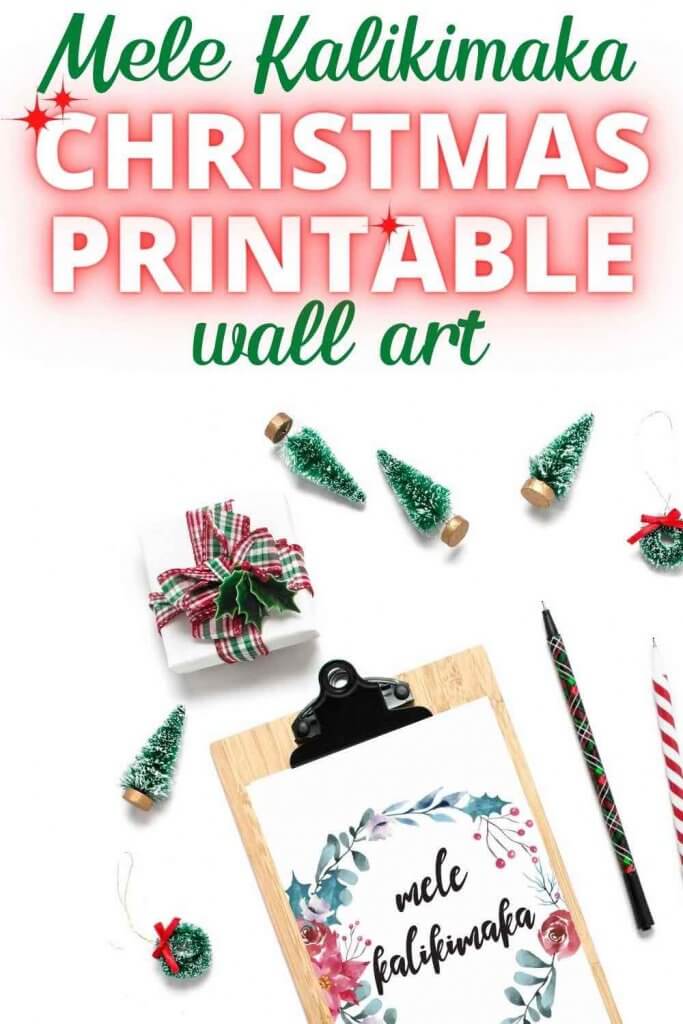 What does Mele Kalikimaka mean?
Mele Kalikimaka is the literal Hawaiian translation for Merry Christmas using the Hawaiian alphabet.
It's kind of like when you see your Hawaiian name on a key chain. It's just the Hawaiian spelling for it.
So, the meaning of Mele Kalikimaka is the whole spirit of Christmas. But, with an island flair!
Hawaiian Christmas usually involves some surfing Santas, listening to funny Hawaiian Christmas carols, and eating tons of yummy Hawaiian food!
How do you pronounce Mele Kalikimaka?
The trick about Hawaiian language is that you usually want to group together 2 letters at a time to make the sound. And consonants are always followed by a vowel, which makes it easier.
So, for Mele Kalikimaka, you would say: MEH-lay KAH-lee-kee-mah-kah.
If you're really worried about mispronouncing it, just take a listen to the iconic song!
Best Paper to Use to Print This Mele Kalikimaka Sign
Technically, you can totally print this sign out on your regular computer paper.
But, if you really want this Hawaiian Christmas sign to look nice, you'll want to print it on high quality paper.
Personally, my favorite paper to use for projects like this is linen coverstock. It makes them look like real art prints.
Another option is to use matte presentation paper. The colors will pop a bit more than regular copy paper.
Cute Frames for Your Mele Kalikimaka Sign
I think it's really important to frame your Mele Kalikimaka sign if you want it to look more expensive.
Otherwise, it will look like you just printed it and taped it to your wall.
I love how clean these white picture frames look and they look great with any wall color. And they offer a price break if you buy 2 frames.
A super festive option is to go with this gold picture frame. It will instantly add just a touch of holiday glamour and make this sign work with other Christmas decor you already have.
How to Get This Mele Kalikimaka Sign
Okay, now that you have a little background info, let's get you this Hawaiian Christmas sign!
Click here to download this Mele Kalikimaka sign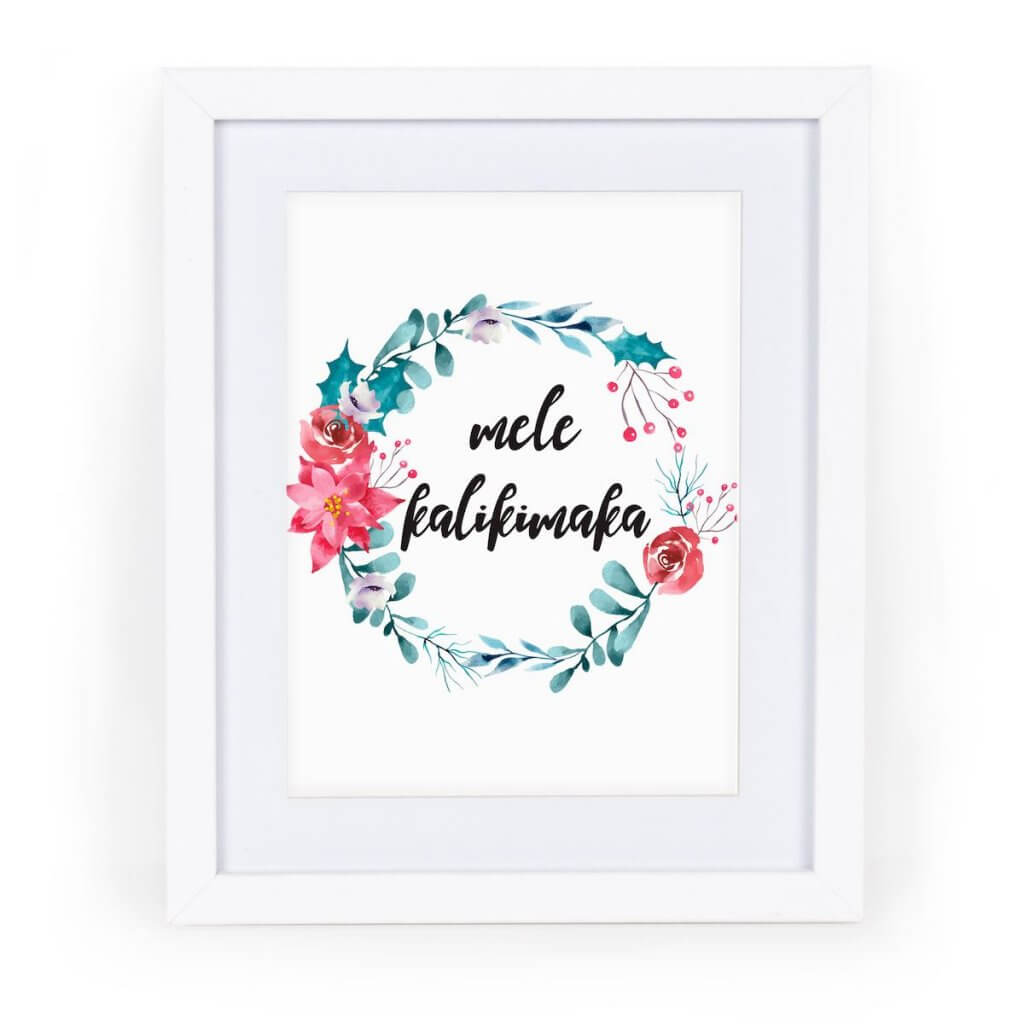 With this PDF file, you'll be able to print it beautifully in the following sizes: 4×5, 8×10, 11×14, 12×15, or 16×20.
In fact, it looks so nice that you could totally give these as Christmas gifts this year. Super easy to pull off and the final result looks professional!