Are you looking for easy origami poinsettia tutorial? Scroll to find out how to make your own paper poinsettia origami craft that's a fun Hawaiian Christmas craft!
This origami poinsettia tutorial contains affiliate links which means if you purchase something from one of my affiliate links, I may earn a small commission that goes back into maintaining this blog.
Whenever I think of Christmas in Hawaii, I immediately start thinking of poinsettia flowers.
In Hawaii, you'll see them decorating Christmas trees, on beautiful Hawaiian Christmas wreaths, in hotel lobbies, as well as decorating any Hawaiian Christmas event.
Because poinsettias bring me so much joy, I've been posting a lot of paper poinsettia crafts on this site. I've got a paper poinsettia tutorial as well as instructions for making a paper poinsettia wreath.
But, as I started looking on Pinterest for more Hawaiian Christmas decoration ideas, I stumbled on a few origami Christmas decorations.
That's when it hit me: we could make poinsettia origami Christmas tree decorations! And they would even make adorable origami Christmas ornaments!
Plus, you could easily make a bunch of these paper poinsettia flowers and create a poinsettia origami Christmas wreath!
So many possibilities, which is what I look for when working on a Hawaiian craft!
Be sure to get my free printable Mele Kalikimaka sign!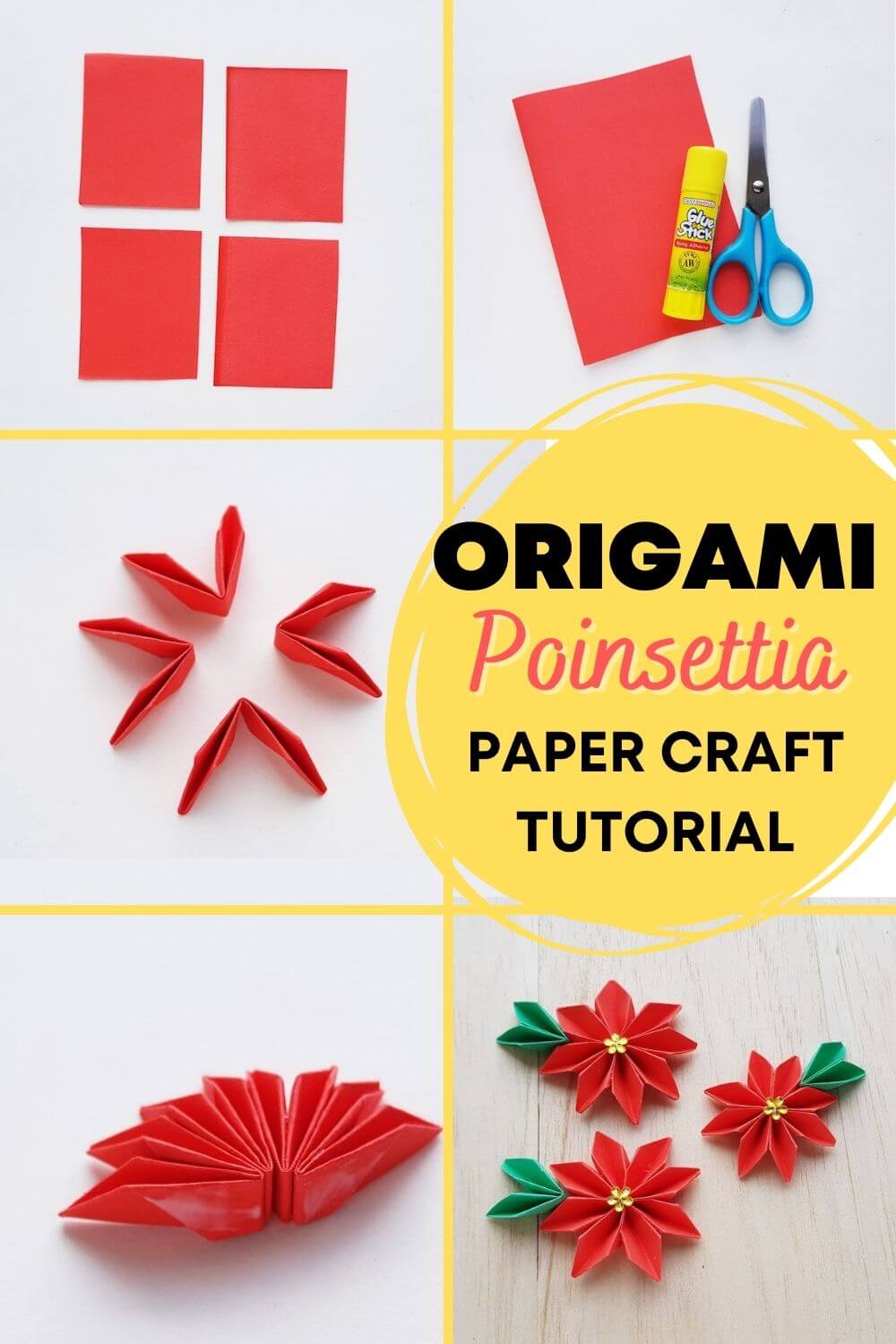 How to Make Hawaiian Origami Poinsettia Flowers
Origami Poinsettia Supplies:
Craft glue
Scissors
How to Make a Paper Poinsettia Origami Craft
Step 1: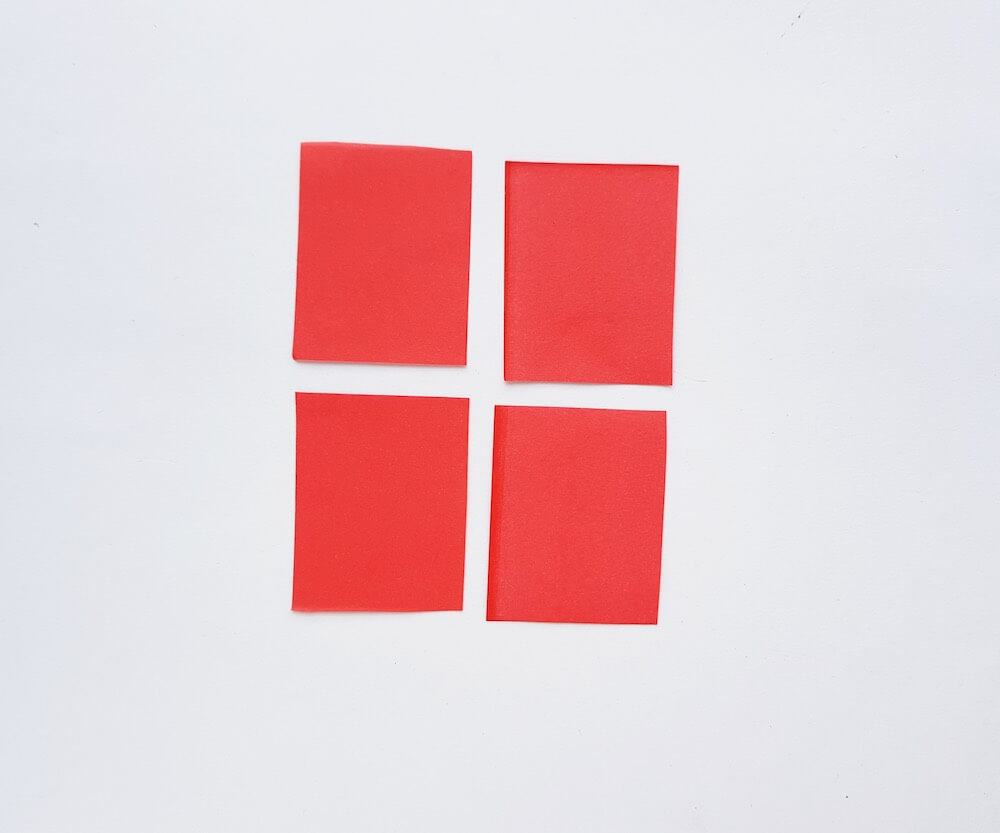 Select green and red colored craft papers for the origami poinsettia craft. Cut out 4 pieces of rectangle papers (ration 2 inches x 3 inches) from the red colored paper.
Step 2: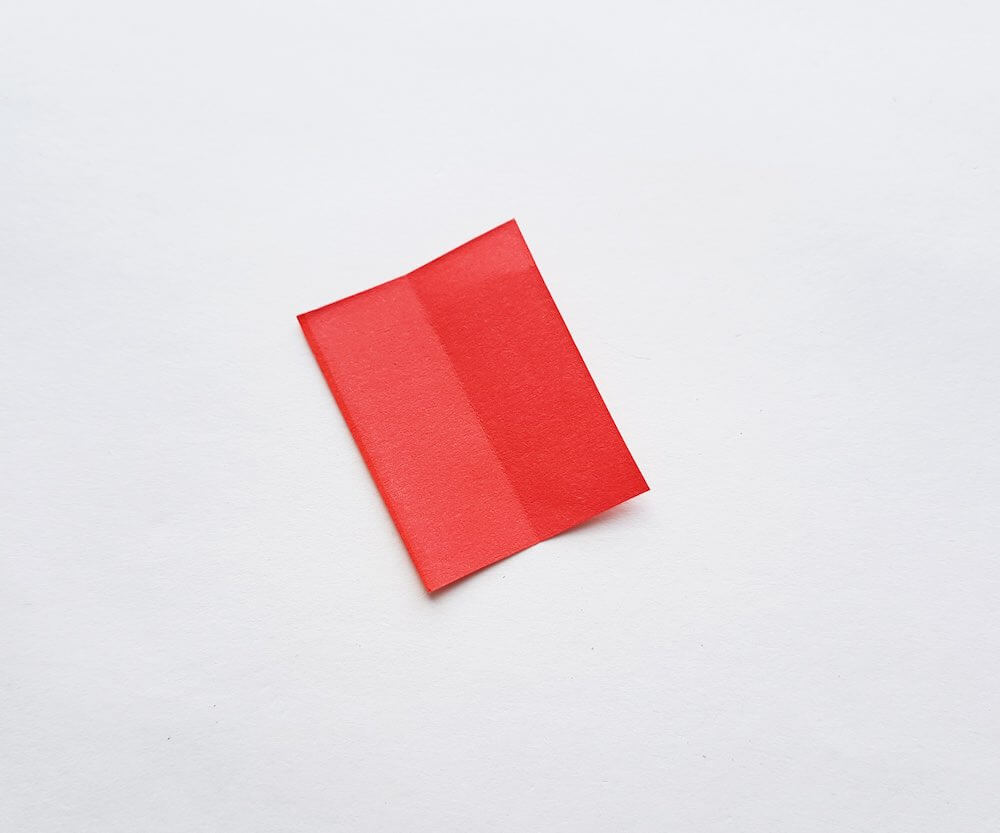 Take any one of the red rectangle cutouts and fold it into half to create a crease. Unfold before going to the next step.
Step 3: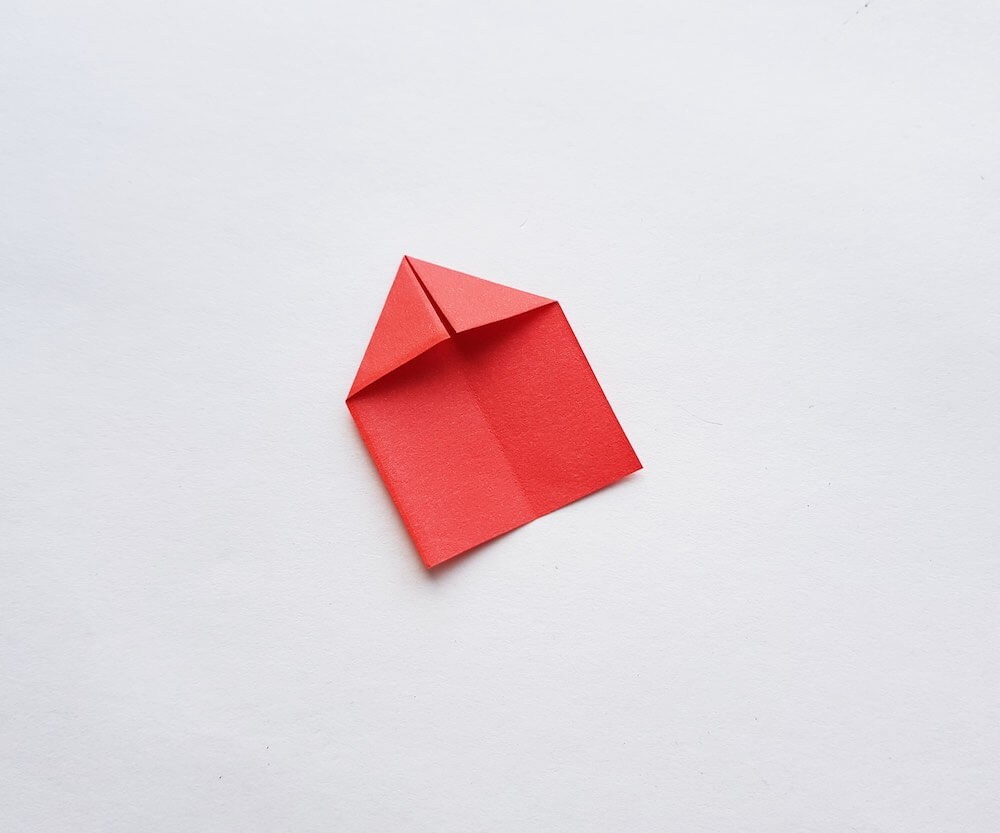 Fold any one of the corners diagonally and bring it to the middle crease. Similarly fold in the other corner to the middle crease.
Step 4: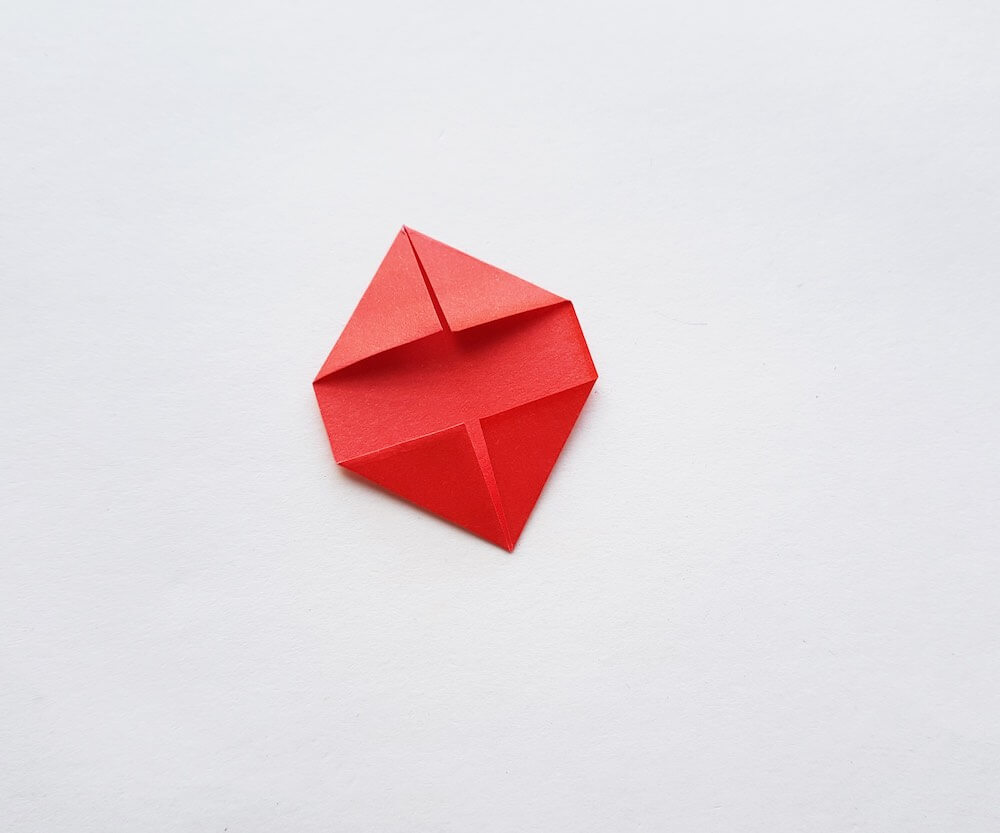 Similarly, fold the 2 opposite corners diagonally towards the middle crease.
Step 5: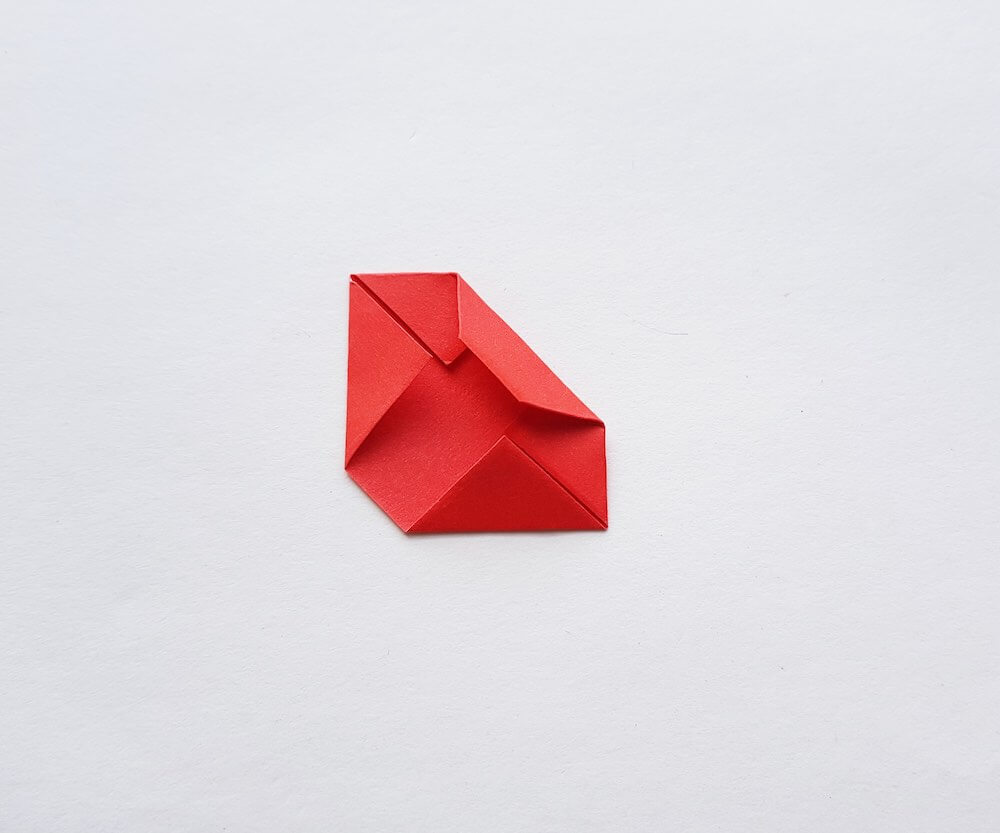 Fold any one of the longer sides (Considering the middle crease as a divider) into half, aligning it with the middle crease line.
Step 6: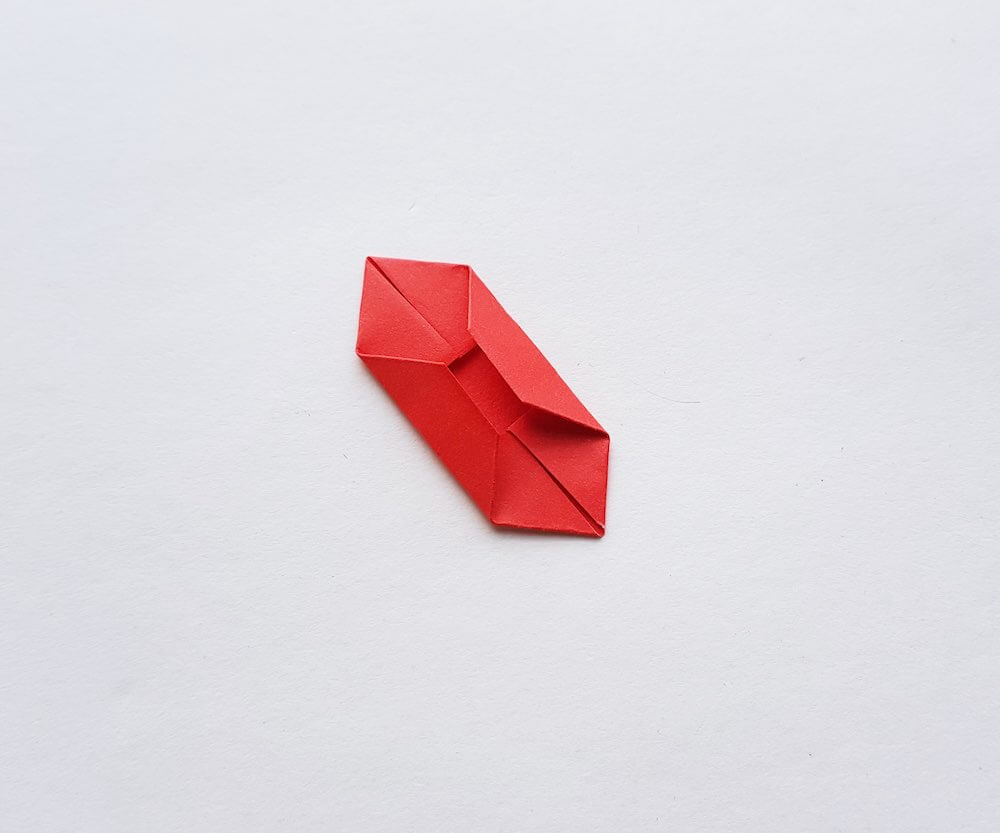 Similarly, fold in the other side along the middle crease.
Step 7: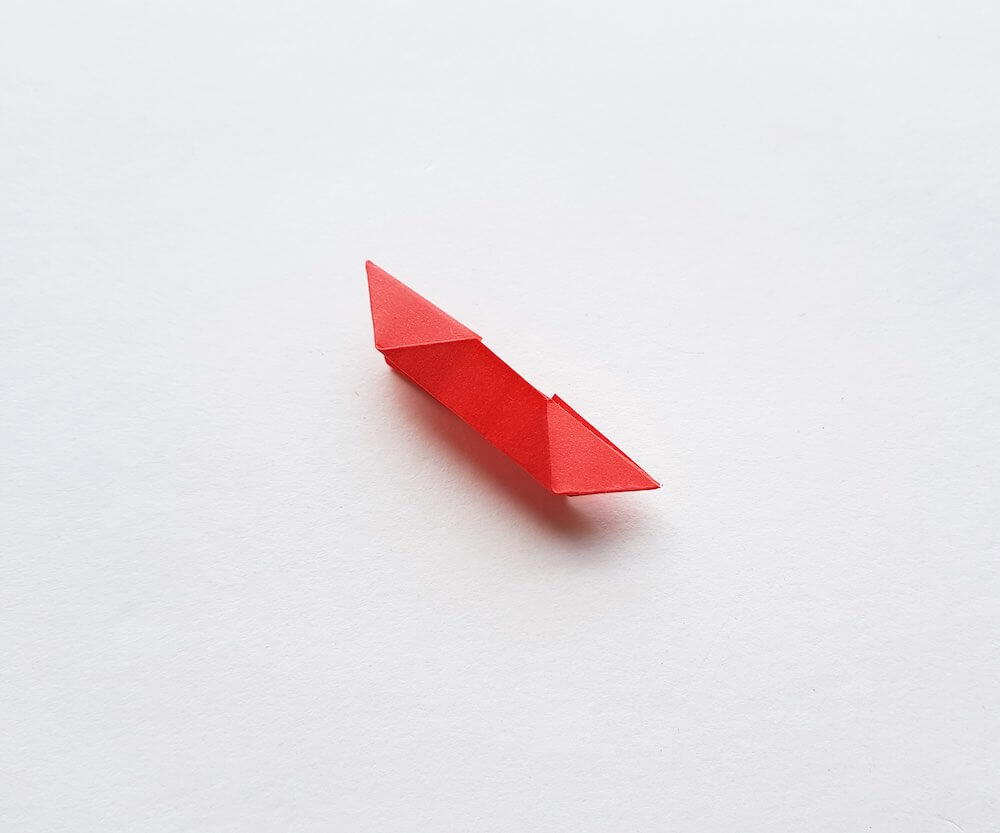 Now fold the current piece into half (lengthwise), keeping the plain side inside the fold.
Step 8: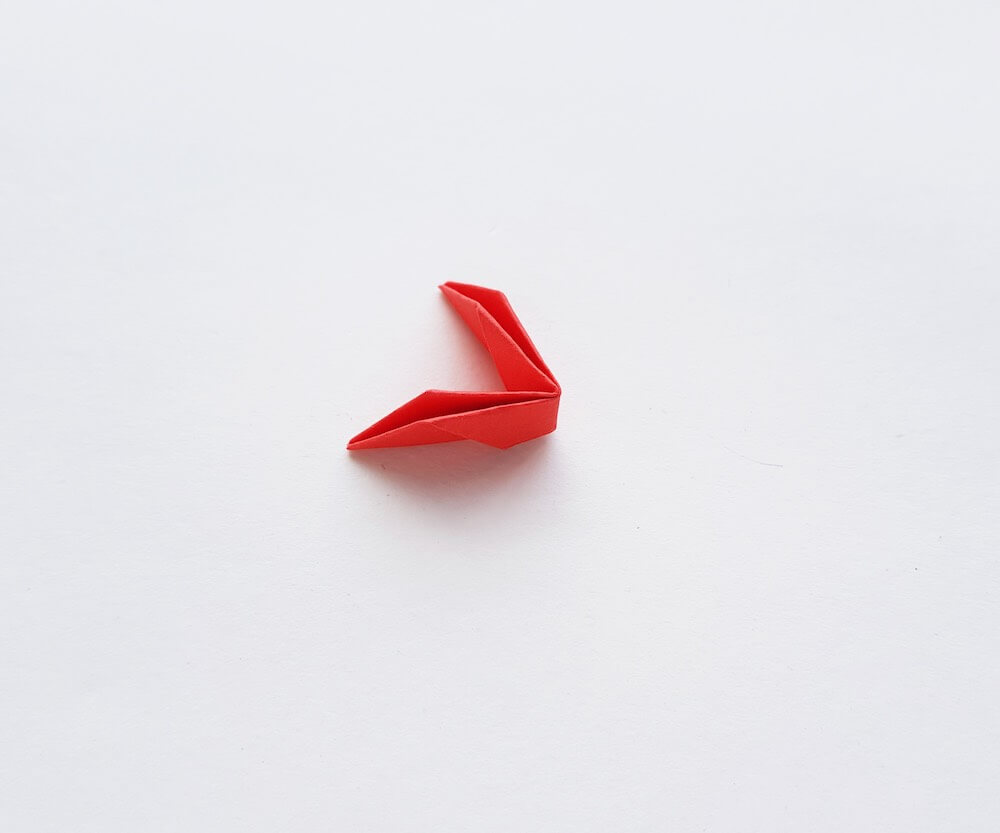 Fold the current piece into half again (width wise).
Step 9: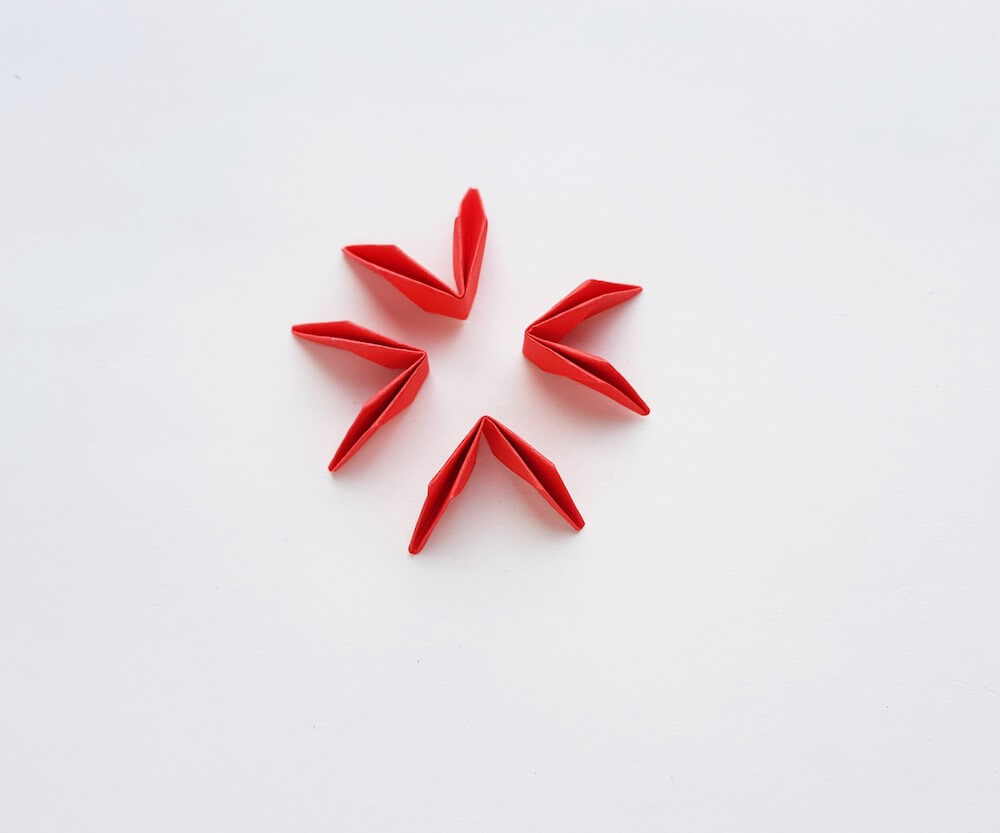 Similarly, prepare the 3 other rectangle red papers.
Step 10: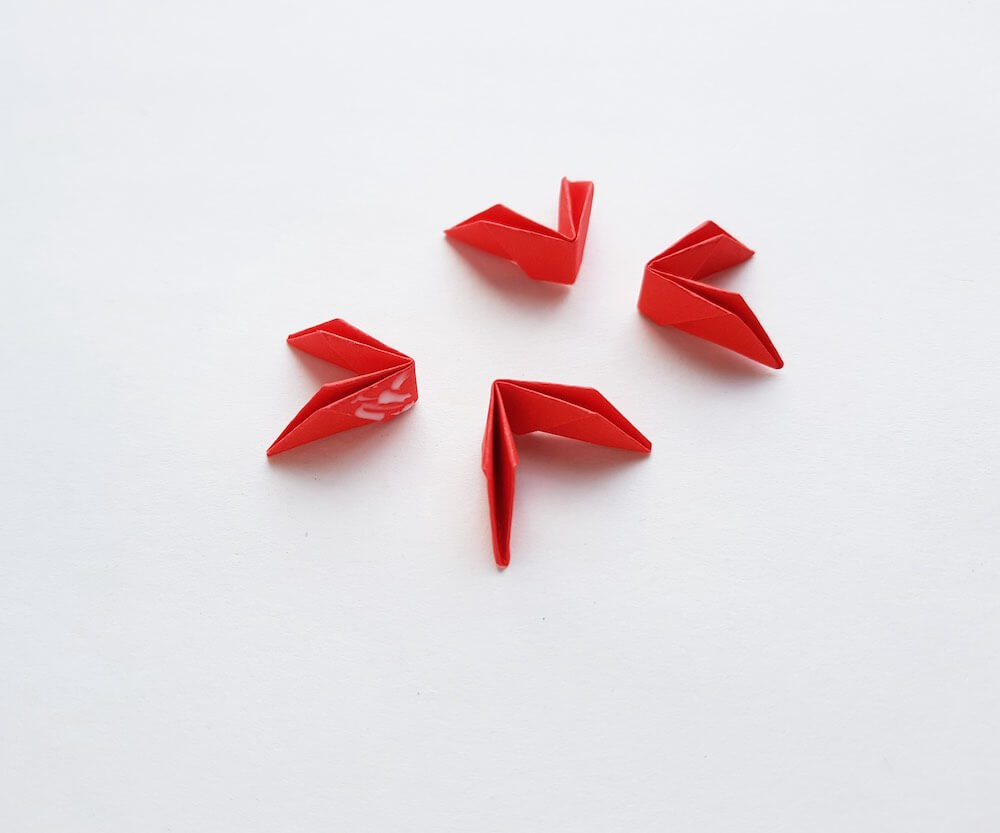 Apply glue on the outer side of the folded papers.
Step 11: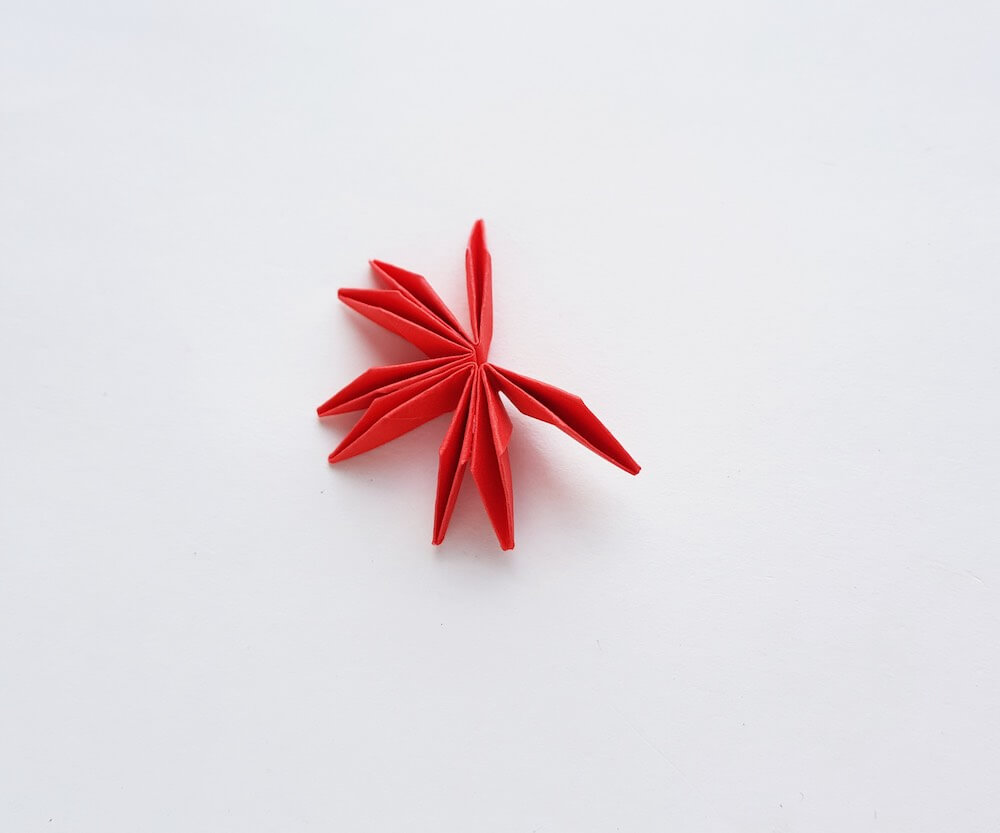 Join the folded papers side by side.
Step 12: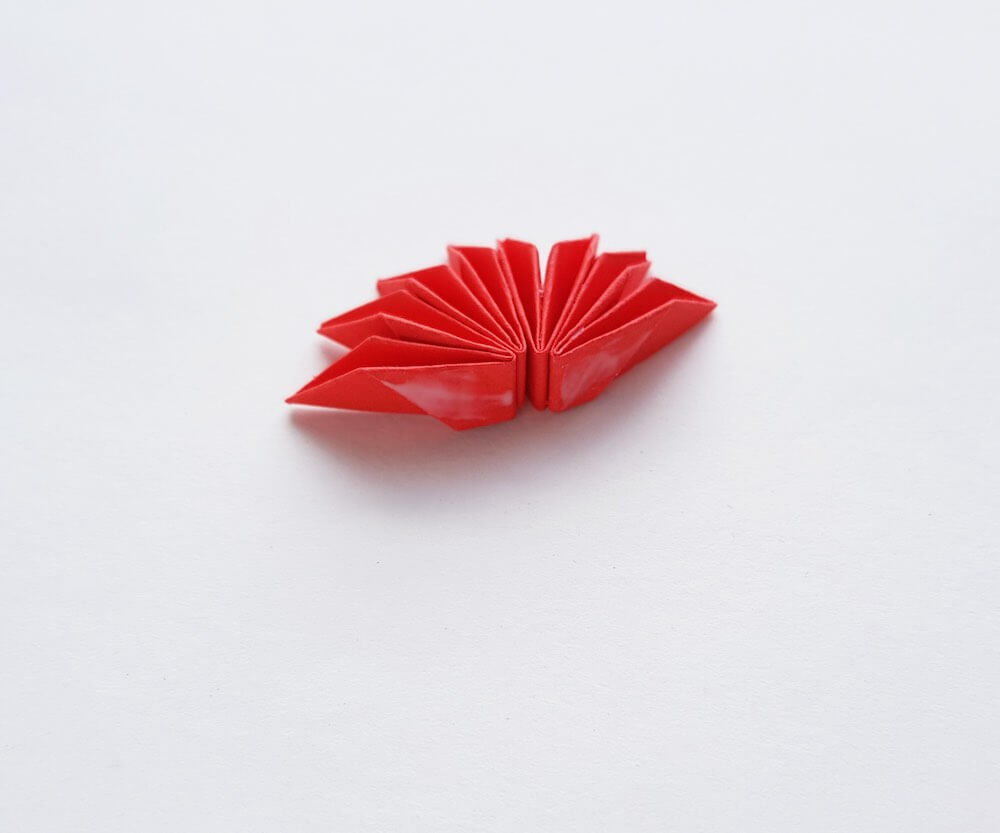 Join all 4 papers together. Apply glue on the first or last paper now.
Step 13: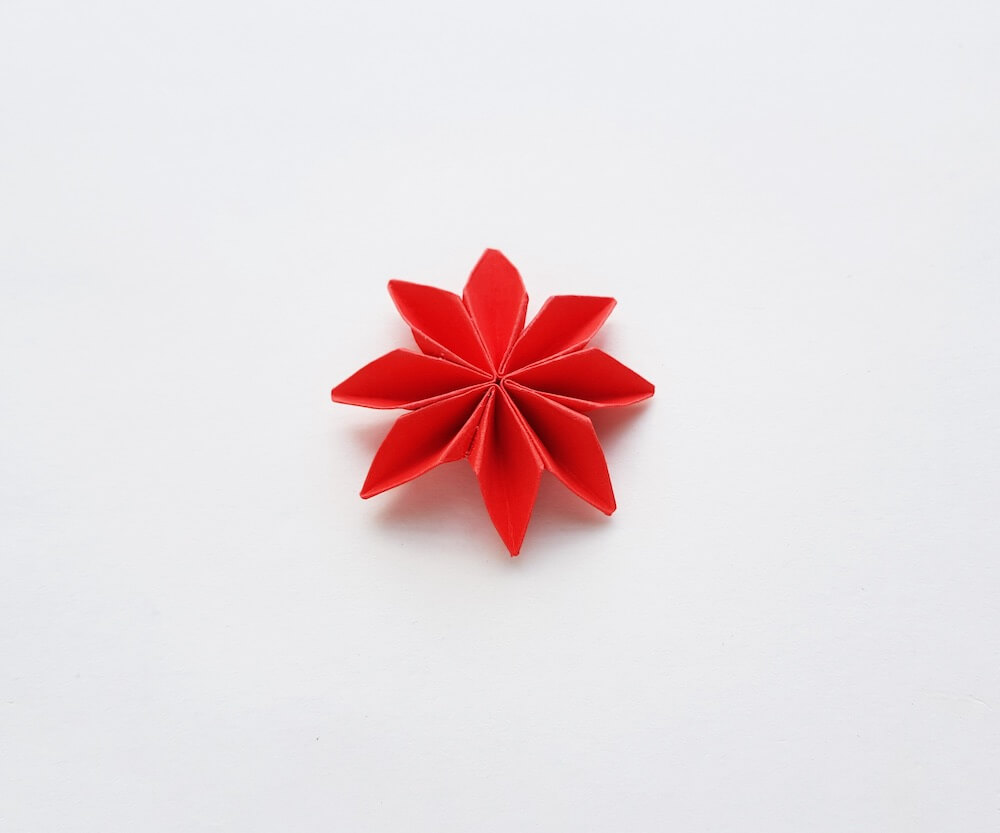 Join the first and last folded paper to form the flower pattern. Apply glue to join the 2 parts of the same folded paper to give the origami flower a nice pattern.
Step 14: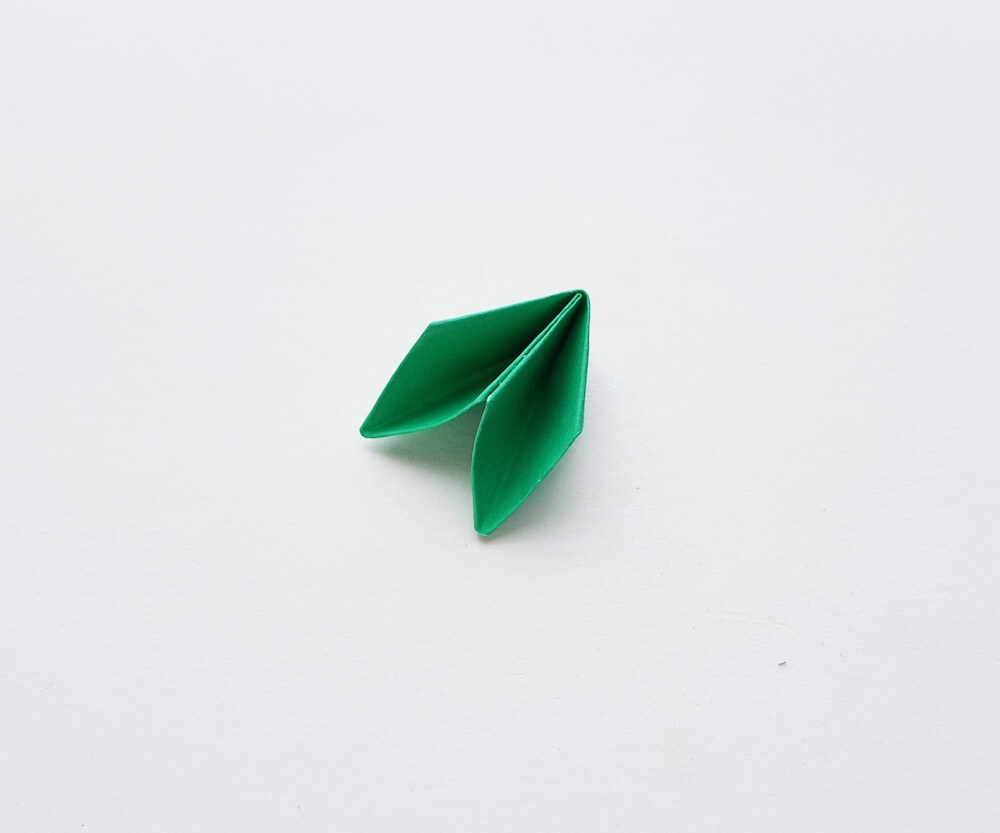 Use a green craft paper to craft the leaf using the same technique.
Step 15: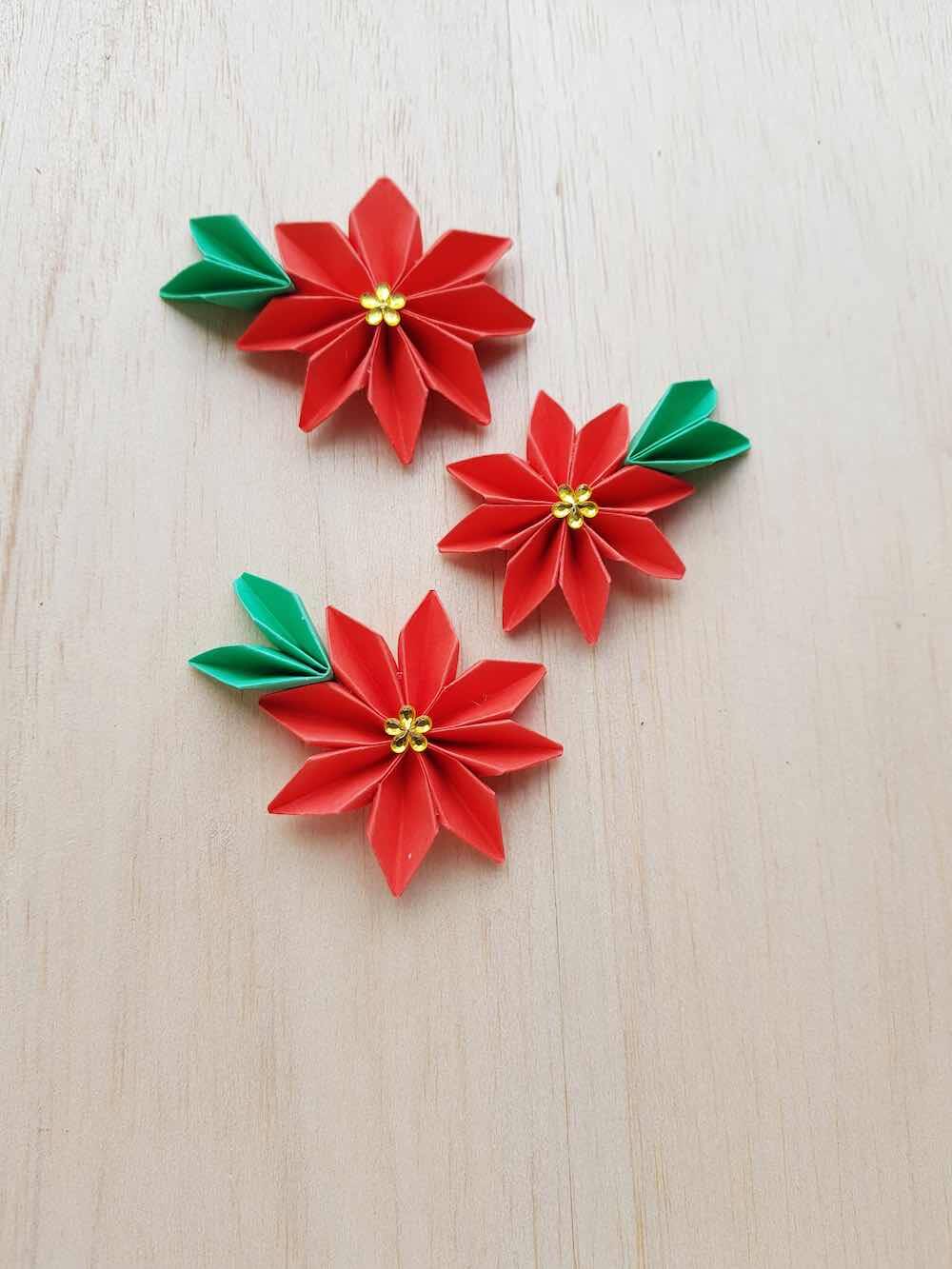 Add gold embellishments into the center. Voila! Your paper poinsettia flower is complete!
To turn it into a paper poinsettia ornament, simply glue a ribbon loop and hang it on your tree.