Are you looking for a fun summer drink for kids or a whimsical cocktail for adults? Keep scrolling to find out how to make this super easy Shark Attack Punch!
This Shark Attack Punch recipe contains affiliate links which means if you purchase something from one of my affiliate links, I may earn a small commission that goes back into maintaining this blog.
Like a lot of moms, I always seem to have 5 things going on at the same time and I'm all about saving time and energy where I can.
That's especially true when it comes to throwing summer parties for friends and families.
One of the easiest ways to take a party to the next level is by offering an epic signature drink.
I've got a really simple recipe for Hawaiian Shark Attack Punch that is perfect for a DIY luau or summer party.
It seriously just takes a few minutes to prepare, and your guests will be totally wowed!
I think it looks best in a clear cup, so you can easily see the shark gummies.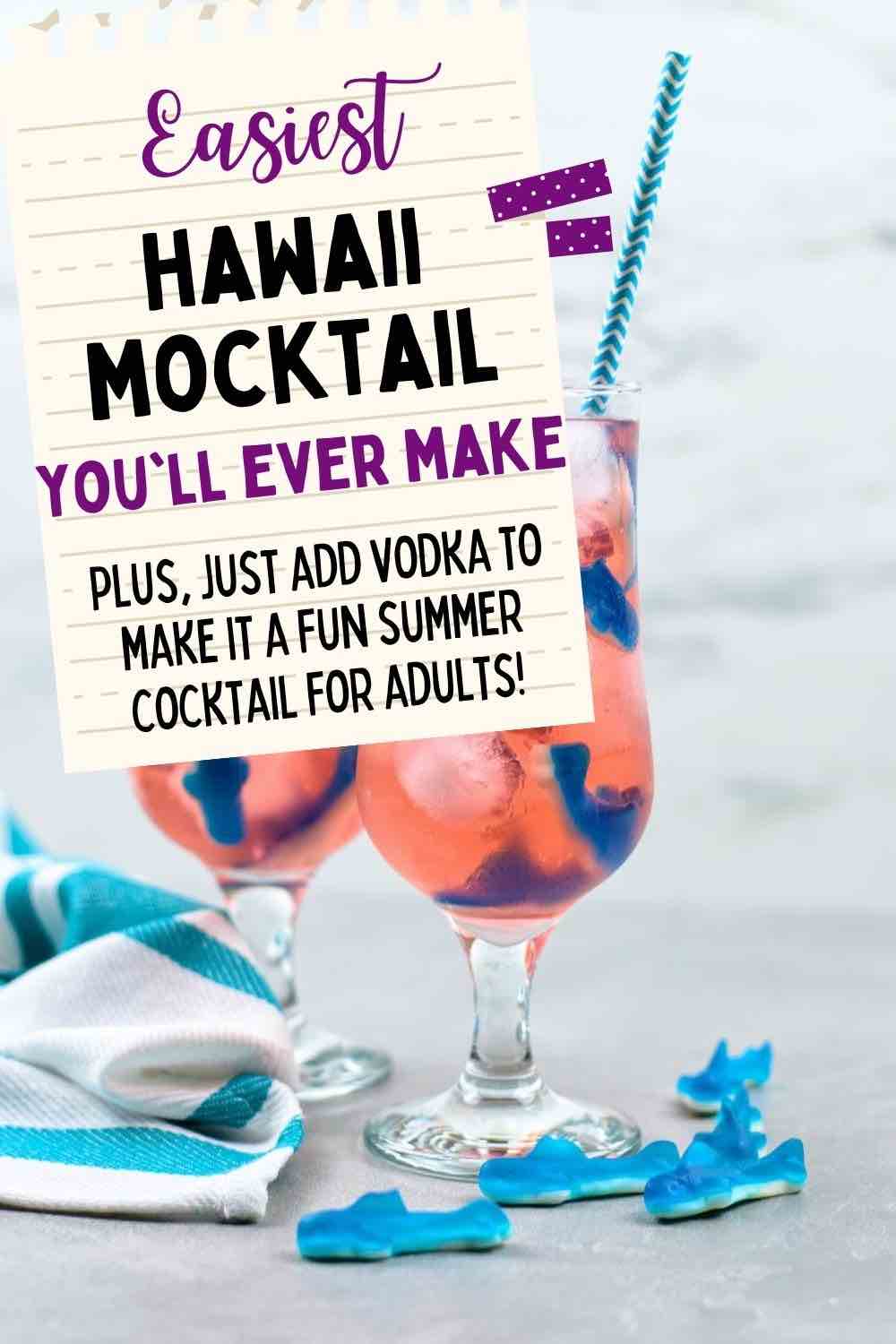 Shark Attack Punch Recipe
Ingredients:
Punch Gatorade (or any tropical punch juice)
Sprite Soda pop
Ice cubes
Shark gummies (can be found at Walmart, Amazon, and most candy shops)
Vodka (for the adult version)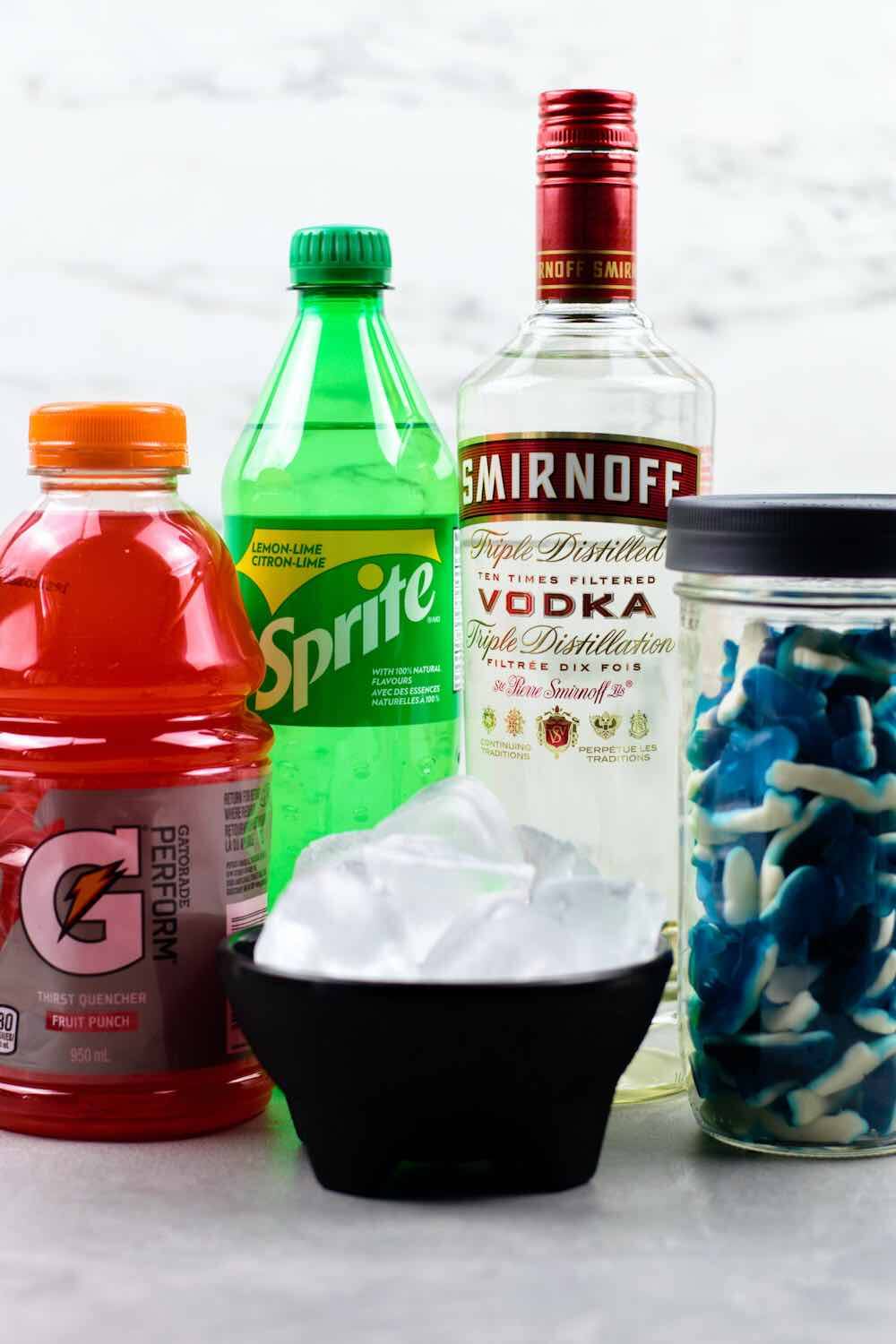 How to Make Shark Attack Punch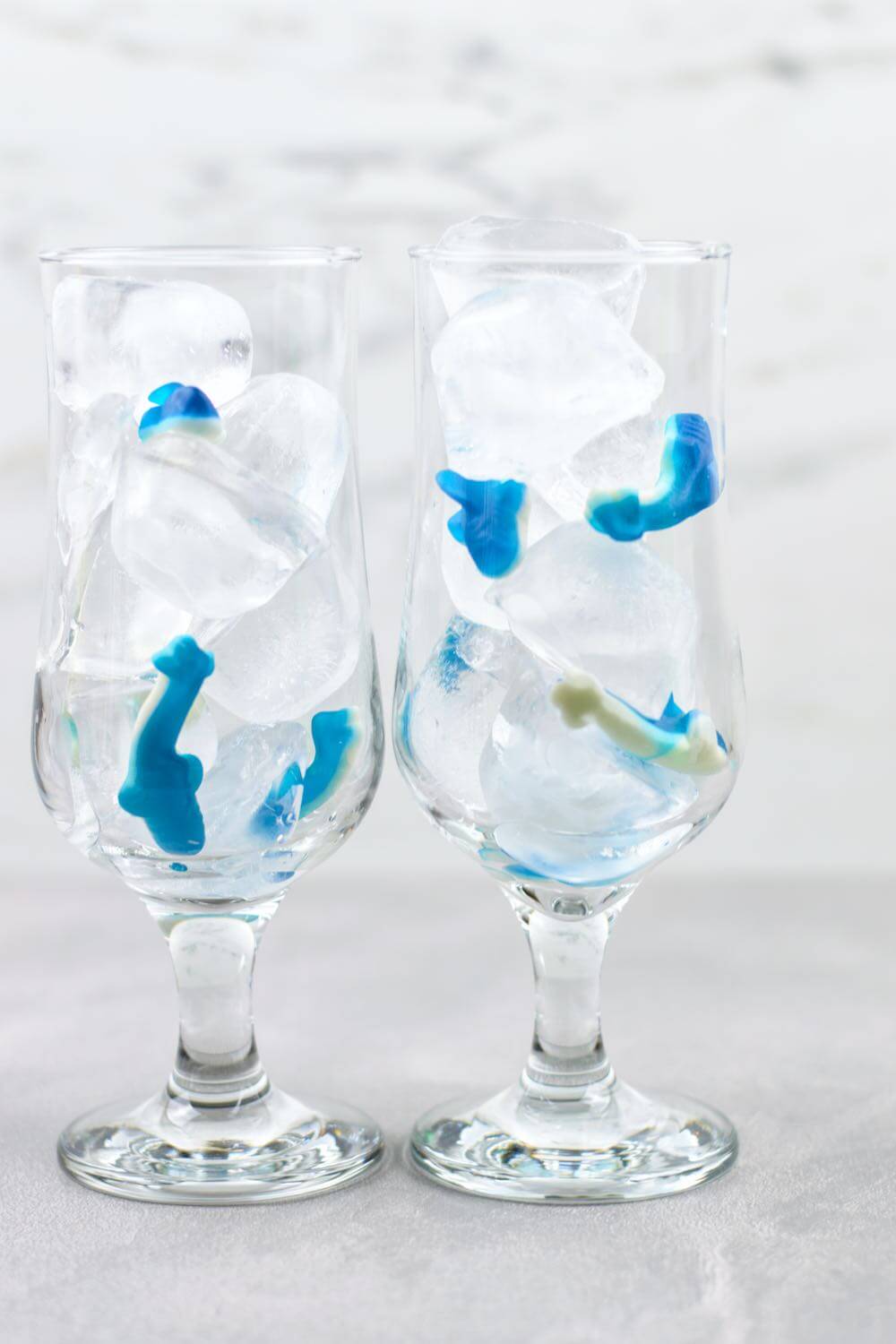 Fill a glass with ice and shark gummies making sure to disperse the sharks evenly to make them look as though they are swimming.
Top with even mix of Punch and Sprite (50/50 ratio.)
Of course, be sure to taste it, and you can adjust depending on how strong you like your punch.
Personally, we like the 50/50 ratio because it kind of makes it look like the sharks just feasted! And if you're throwing a party with little kids, they will probably think that's an extra cool touch!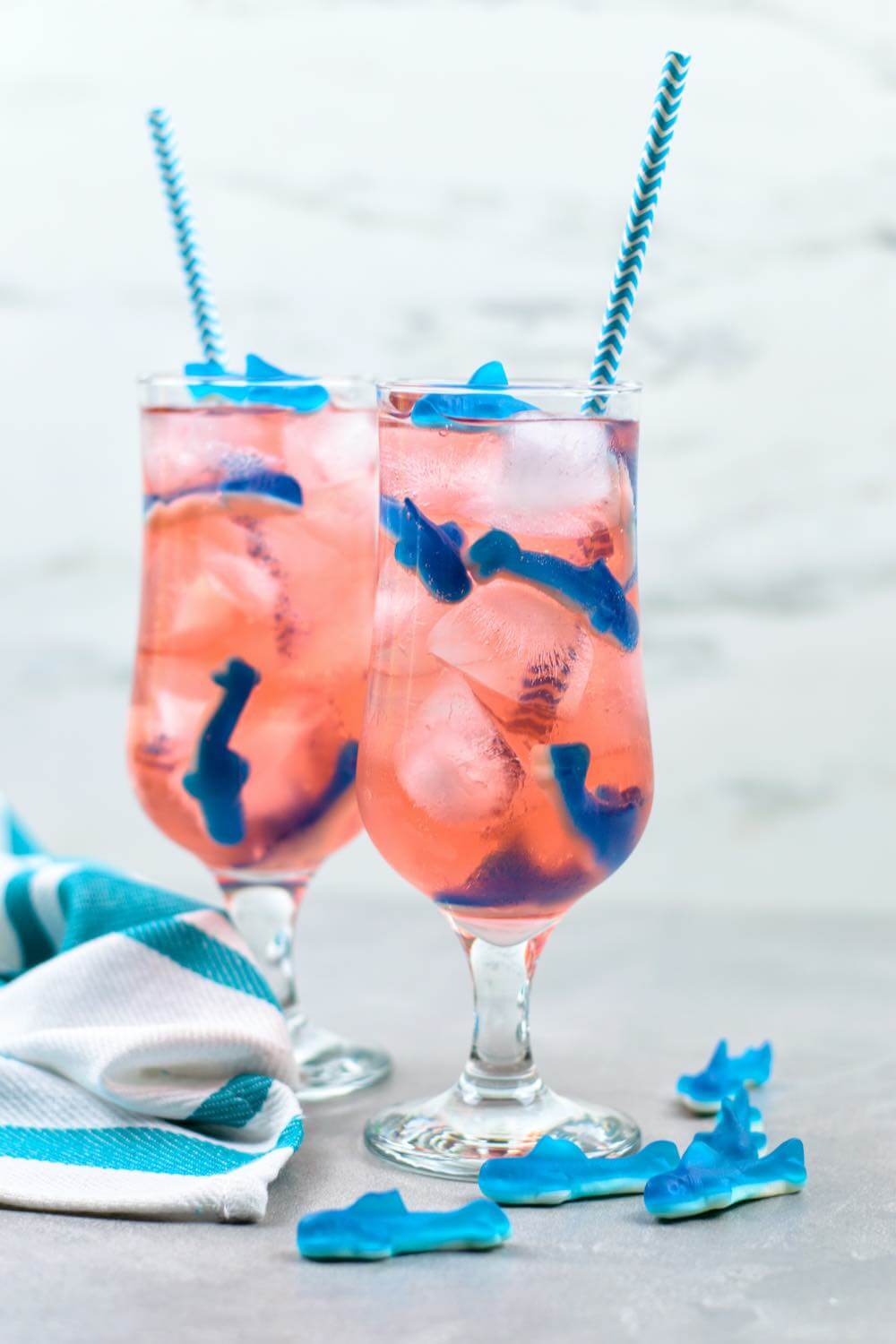 For the adult version, add the desired amount of vodka for an extra kick to your punch. 
It's always nice when you can create something really fun for kids or adults. Just be sure to either serve the adult drinks in a different cup or clearly mark it so kids don't take a sip by mistake.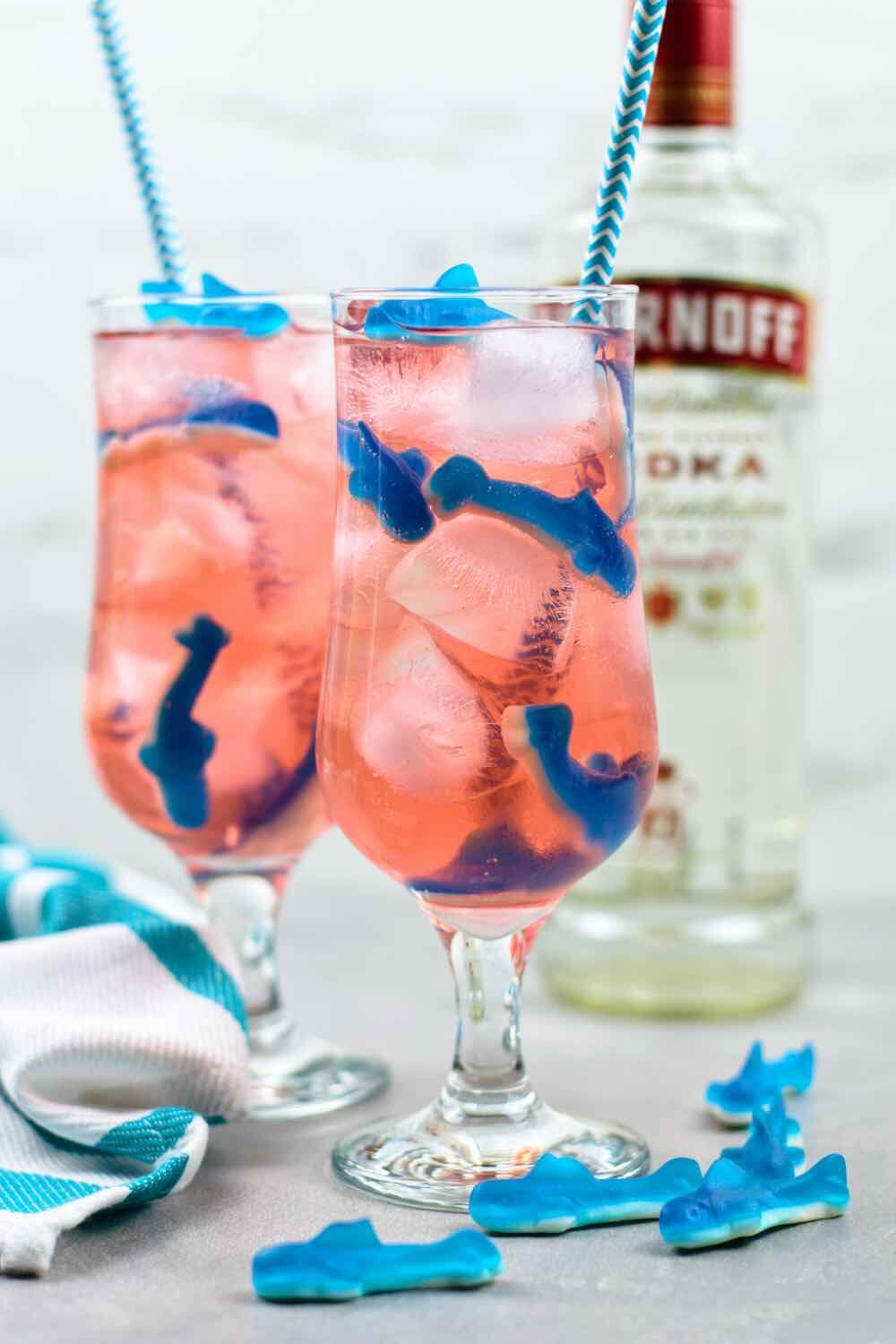 And voila! My super easy Shark Attack punch that's perfect for all kinds of parties!