Are you planning a trip to Hawaii and want to bring your drone? Keep scrolling for my quick guide to flying drones in Hawaii so you know exactly what's allowed and what's not.
This guide to flying drones in Hawaii contains affiliate links which means if you purchase something from one of my affiliate links, I may earn a small commission that goes back into maintaining this blog.
Hawaii is one of the most unique parts of the world. From volcanoes to beaches, it has it all. Hawaii has lots to offer in terms of great drone footage.
With so much to explore it's very easy to forget to ask the question, "Can you fly a drone in Hawaii?"
We asked Josh from A Backpacker's World to give us the rundown on drone use in Hawaii. The post is based purely on research and should not replace official sources or sites.
Want to skip all the planning and just access my detailed Hawaii Itineraries complete with daily schedules, kid-friendly activities, and travel hacks? Click the button below.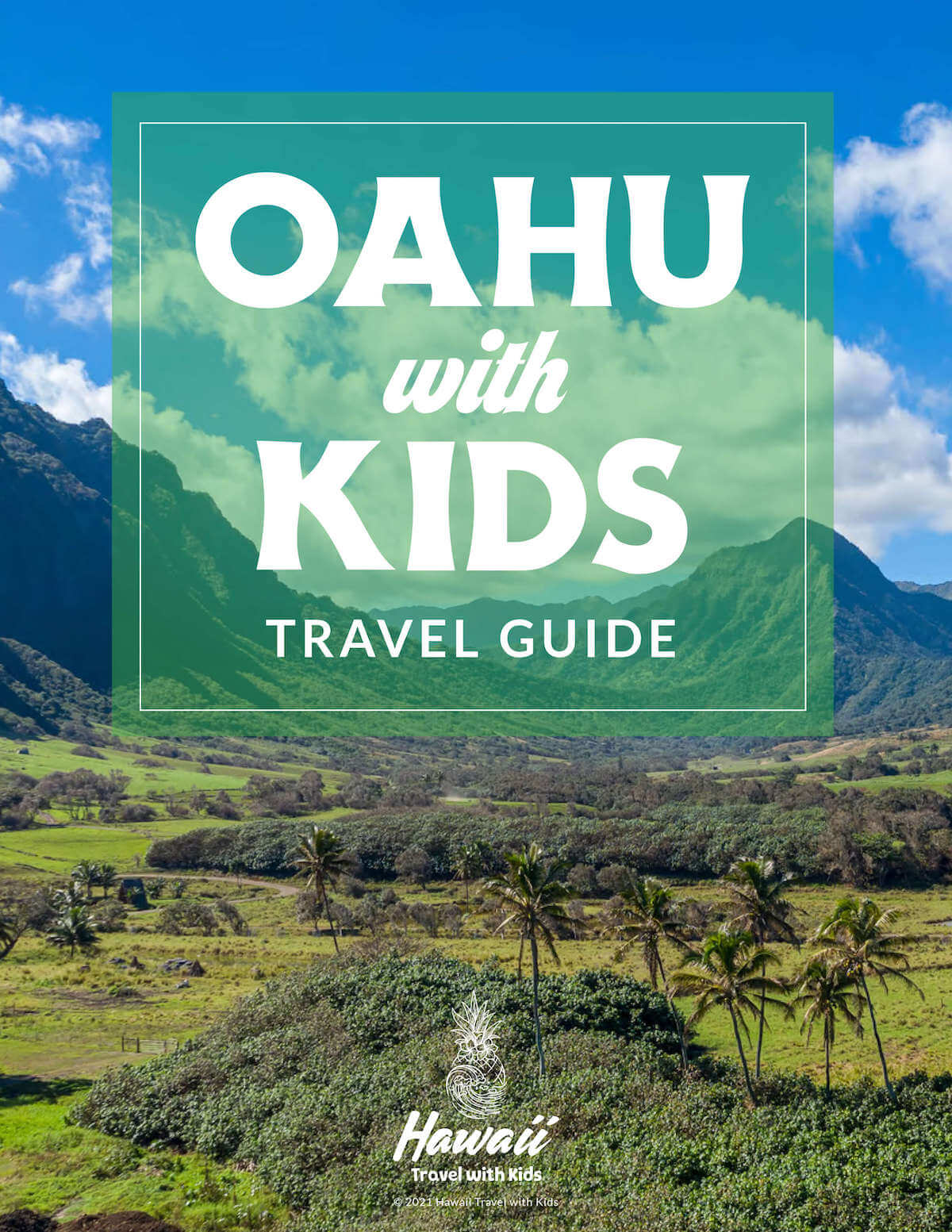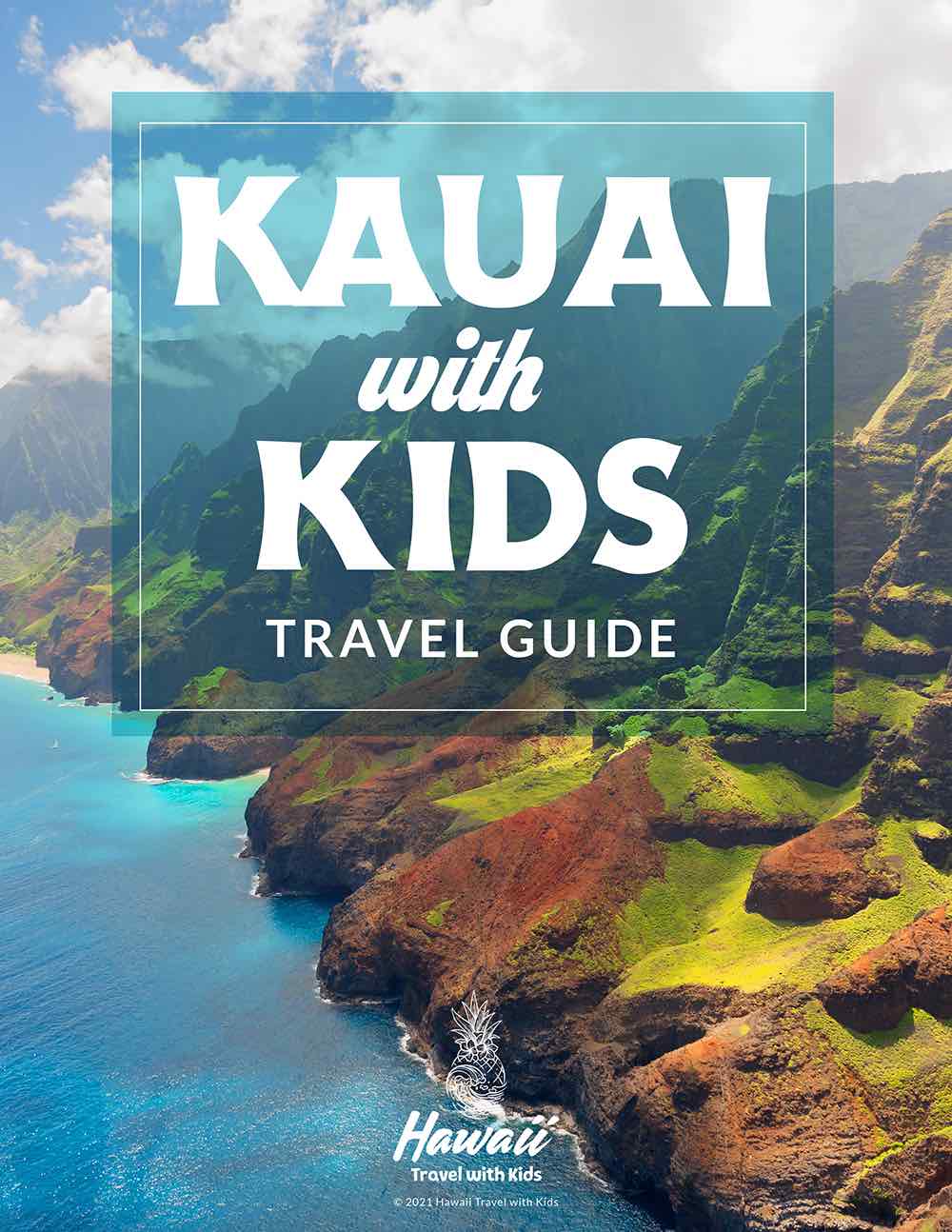 Hawaii Drone Laws FAQs
Are drones legal in Hawaii?
For the most part, YES! Drones in Hawaii are allowed for both recreation and commercial uses, as long as you follow local Hawaii laws and the FAA regulations.
Can you fly a drone in a national park?
No. Unfortunately, you cannot fly a drone inside Haleakala National Park or Hawaii Volcanoes National Park as it's against the law.
Can you fly a drone in the rain?
I wouldn't risk it. Typically, you won't want to fly drones in rain, mist (like at a Hawaii waterfall) or over the ocean if it's windy. That's because a lot of drones have exposed electronics and the moisture can cause short circuits.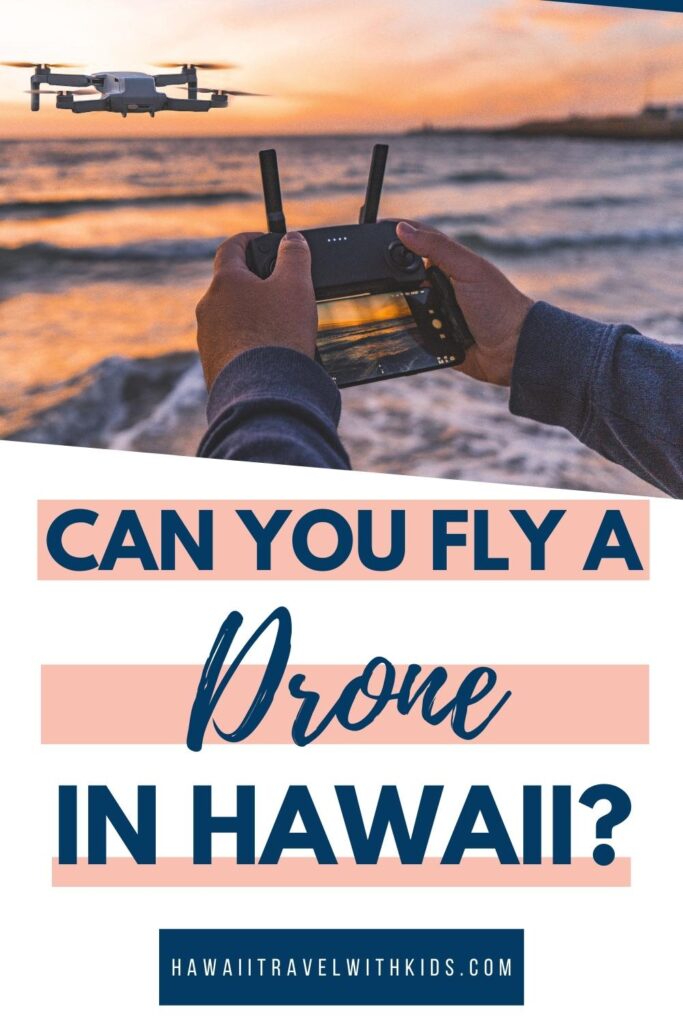 So, Can You Fly a Drone in Hawaii?
To put it simply, yes! You are allowed to fly drones in Hawaii both for recreation and commercial purposes. But you must follow the local laws in place and the FAA regulations – read on to find out more about these.
This is great news for budding drone pilots and those who love to take in the view from the sky!
A bird's-eye view of any of the islands is bound to take your breath away with the crystal blue water; white, sandy beaches and thriving green plants.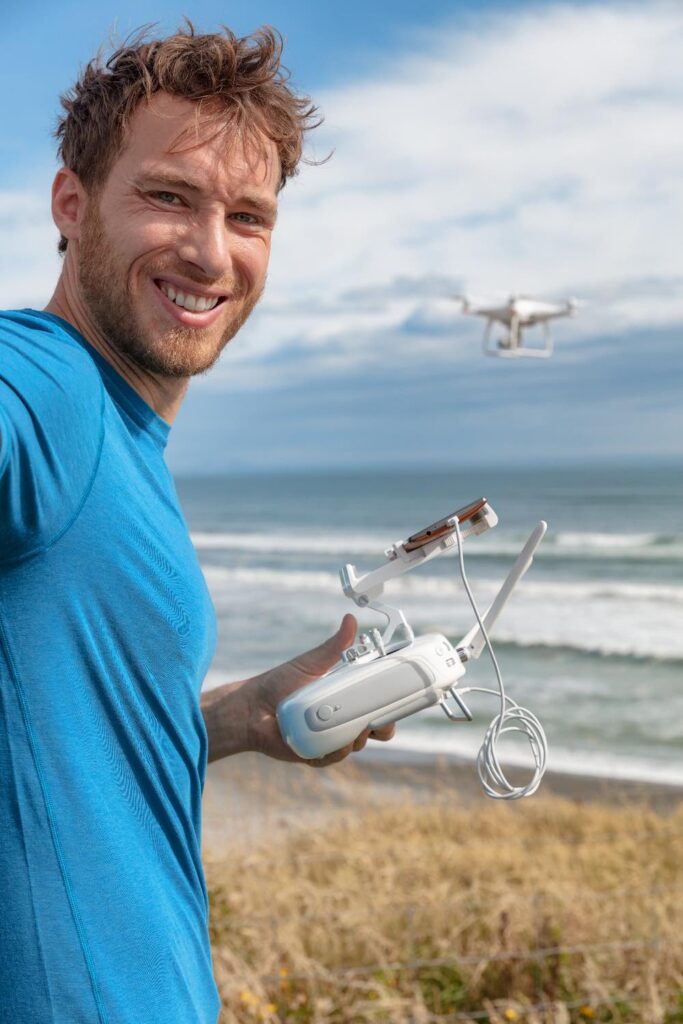 Getting Your Drone into Hawaii
There are no restrictions on bringing your drone into Hawaii. All restrictions on drones in the state are solely placed on your aircraft flying. This is such an easy process compared to the likes of Turkey.
You may want to check with your airline (if you're traveling to Hawaii by plane) about their policies on board. Though as many may refuse luggage carrying lithium batteries. It's better to be safe than sorry!
Do You Need a License to Fly Your Drone in Hawaii?
If you're flying your drone recreationally, you don't need to worry about a Part 107. You will however be required by the FAA to take The Recreational UAS Safety Test also known as TRUST and carry proof of passing the test.
If your drone weighs more than 0.25kg, you must register it for a small fee of $5.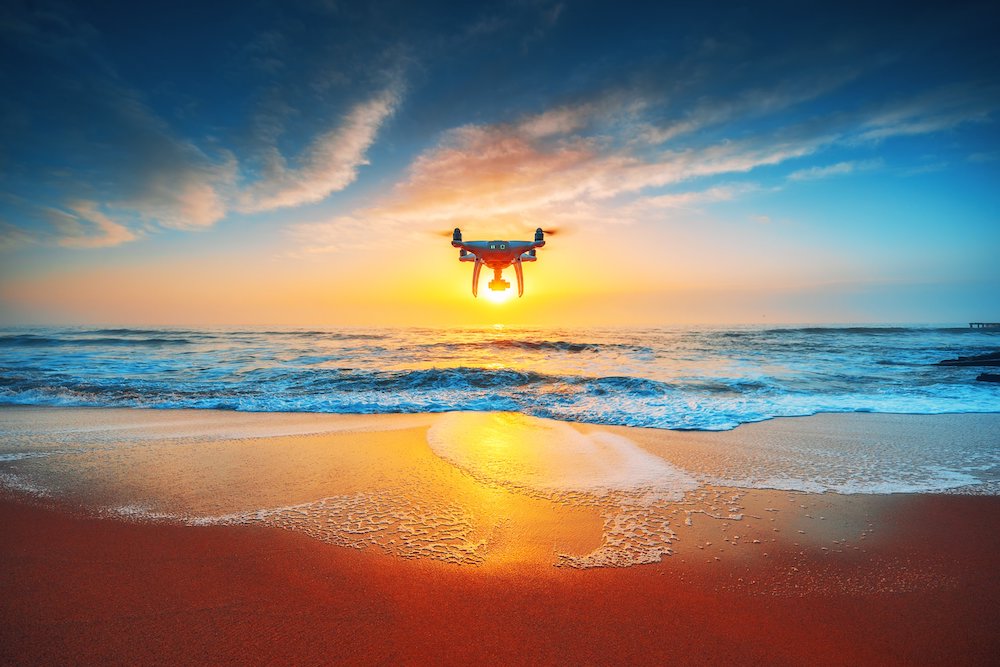 If you're using your drone for commercial purposes then the rules are slightly different.
You need to acquire a Part 107 certification. This includes passing the FAA's Aeronautical Knowledge Test and you WILL have to become a certified remote pilot.
This process looks to be a little tricky. Commercial licensing is usually needed for mapping and surveying. So, it's unlikely travelers hungry for stunning photographs and videos from the sky will need this type of license!
You can find out more about commercial licensing by clicking here.
Rules for Flying a Drone in Hawaii
While Hawaii is a U.S. state it's important to remember that it has its own laws and regulations. Drone rules aren't standard to all 50 states.
However, rules for recreational flying in Hawaii are standard to the rest of the U.S. The FAA's recreational model aircraft rules can be found by clicking here.
They're all pretty basic and shouldn't be surprising to a frequent drone flyer. Here is a quick overview of the main ones:
You must only use your drone for recreational purposes.
As mentioned above – if it is above 0.25kg it must be registered.
Only fly below 400 ft in uncontrolled airspace and the drone must stay within your line of sight.
Stay away from manned aircraft and give way to them. It's good practice not to fly your drone within 5 miles of an airport.
Do not fly your drone in a dangerous manner. While piloting a drone you must never consume alcohol or be under the influence of drugs.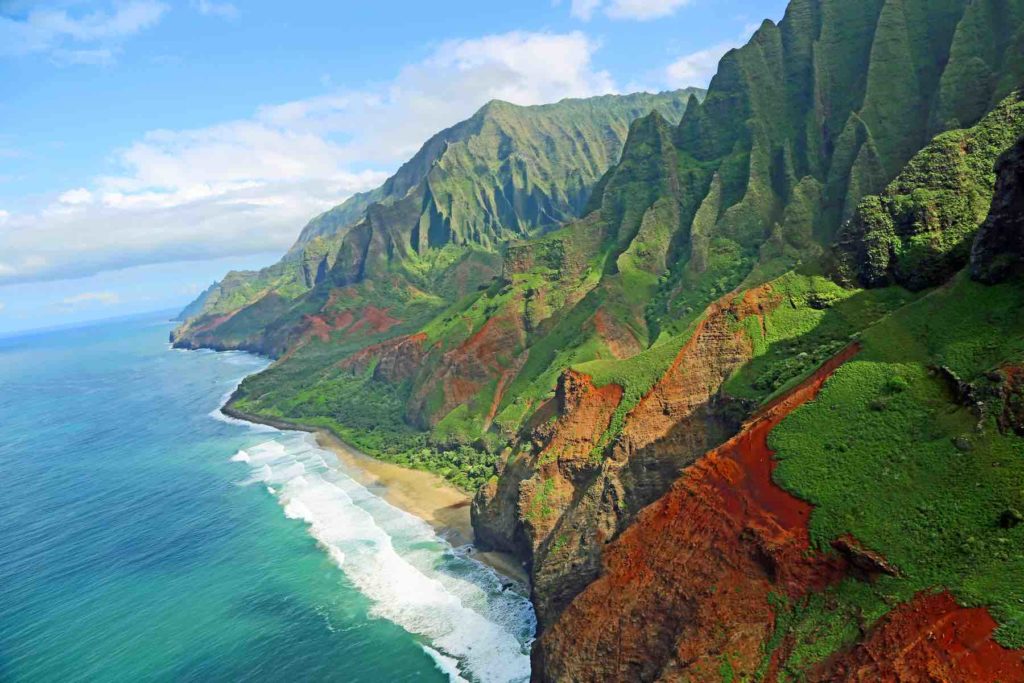 Please take the time to read the full list prior to leaving for your trip.
As well as federal laws that the whole U.S. is subject to, there are a few local laws applicable to Hawaii.
The most prominent rule is that launching, flying or landing a drone in any of Hawaii's state parks is strictly prohibited. This is to ensure that wildlife and peace are not disturbed.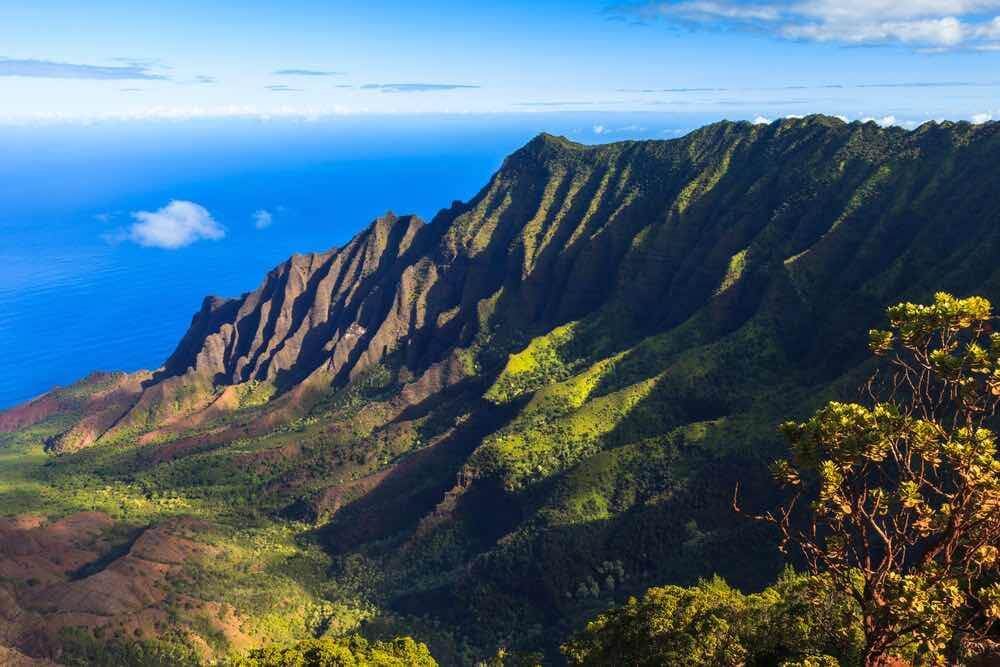 You must also take care of where you are flying in relation to the large number of military bases on the islands.
Flying close to volcano zones is also not permitted. This will mean that flights on the Big Island might be hard to undertake due to the huge amount of volcanic activity along with lots of restricted airspaces.
I'd recommend you get insurance for your drone to cover you if an unfortunate accident happens, particularly if you plan on flying in public spaces on the island.
Flying Drones in Hawaii Wrap Up
So, to sum up, flying your drone recreationally in Hawaii is easy!
There are no restrictions on getting it into the state. Registering your drone if needed is cheap to do and the process is relatively straightforward. And it only needs to be done if you have a heavier piece of equipment.
Finding a location outside of restricted areas may be seen as difficult by some. But if you know what you are looking for, there are some beautiful spots to take some aerial footage.
These include Hanauma Bay and Waimea Falls on Oahu, which have been approved for drones.
Hopefully, your question of 'Can I fly a drone in Hawaii?' has been well answered, and you now feel more confident in the rules.
If you ever plan on visiting Hawaii, make sure you bring your drone with you. You'd be mad not to take advantage of such a fabulous view of the islands from the sky!