Spending Halloween in Hawaii? Find out the coolest Hawaii Halloween events on Oahu, Maui, Kauai, and the Big Island. Scroll down for all the info!
This Halloween in Hawaii post was written by Hawaii travel expert Marcie Cheung and contains affiliate links which means if you purchase something from one of my affiliate links, I may earn a small commission that goes back into maintaining this blog.
When planning a trip to Hawaii during October, you might not think it's a great Halloween destination. Some people may think Hawaii is too beautiful to ever want to be scared there. But there are plenty of haunted places in Hawaii!
While we agree on its beauty, it's natural to want to celebrate Halloween, especially with your family.
The islands are home to several family-friendly events designed to celebrate Halloween in a family-friendly environment.
Here's a look at a few of the best Halloween events in Hawaii.
Want to skip all the planning and just access my detailed Hawaii Itineraries complete with daily schedules, kid-friendly activities, and travel hacks? Click the button below.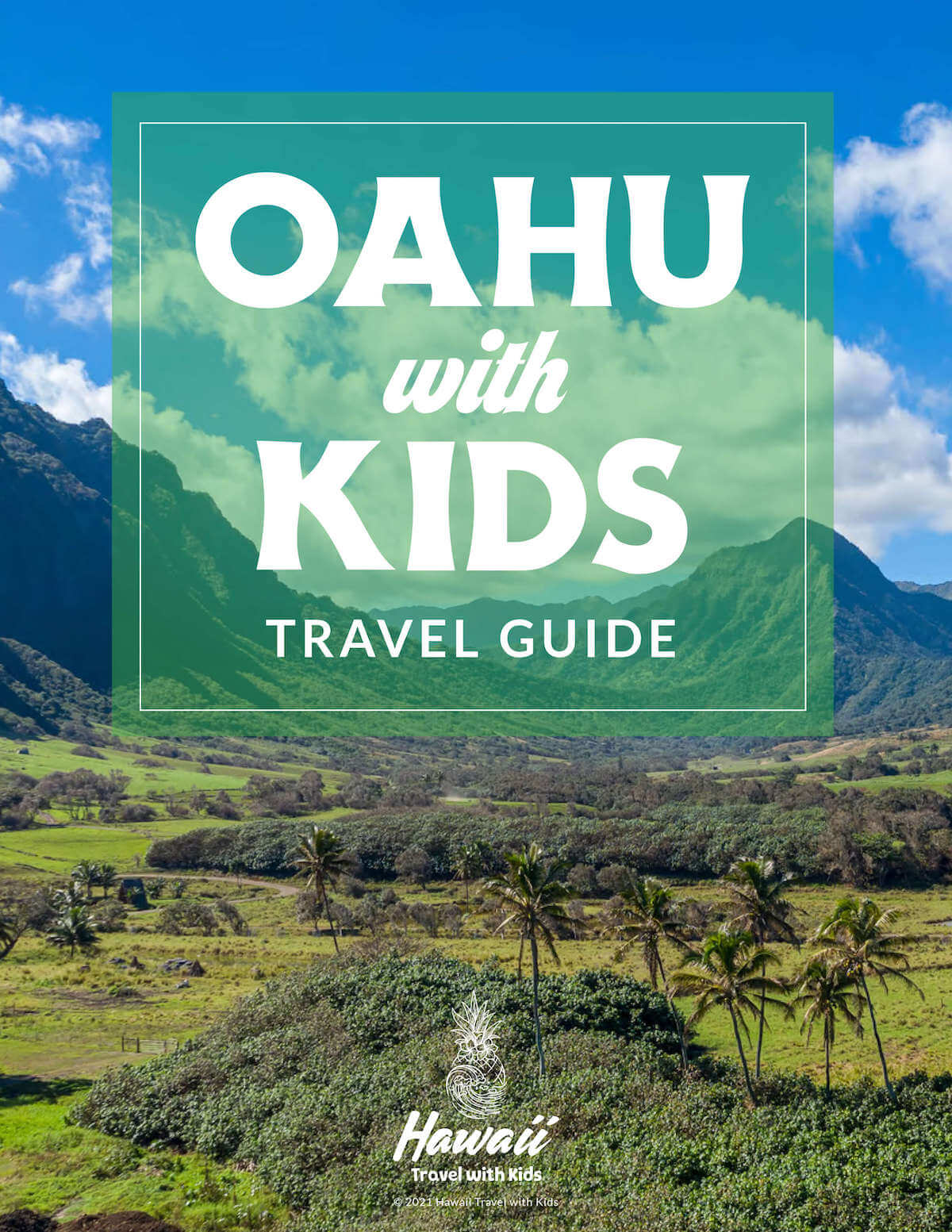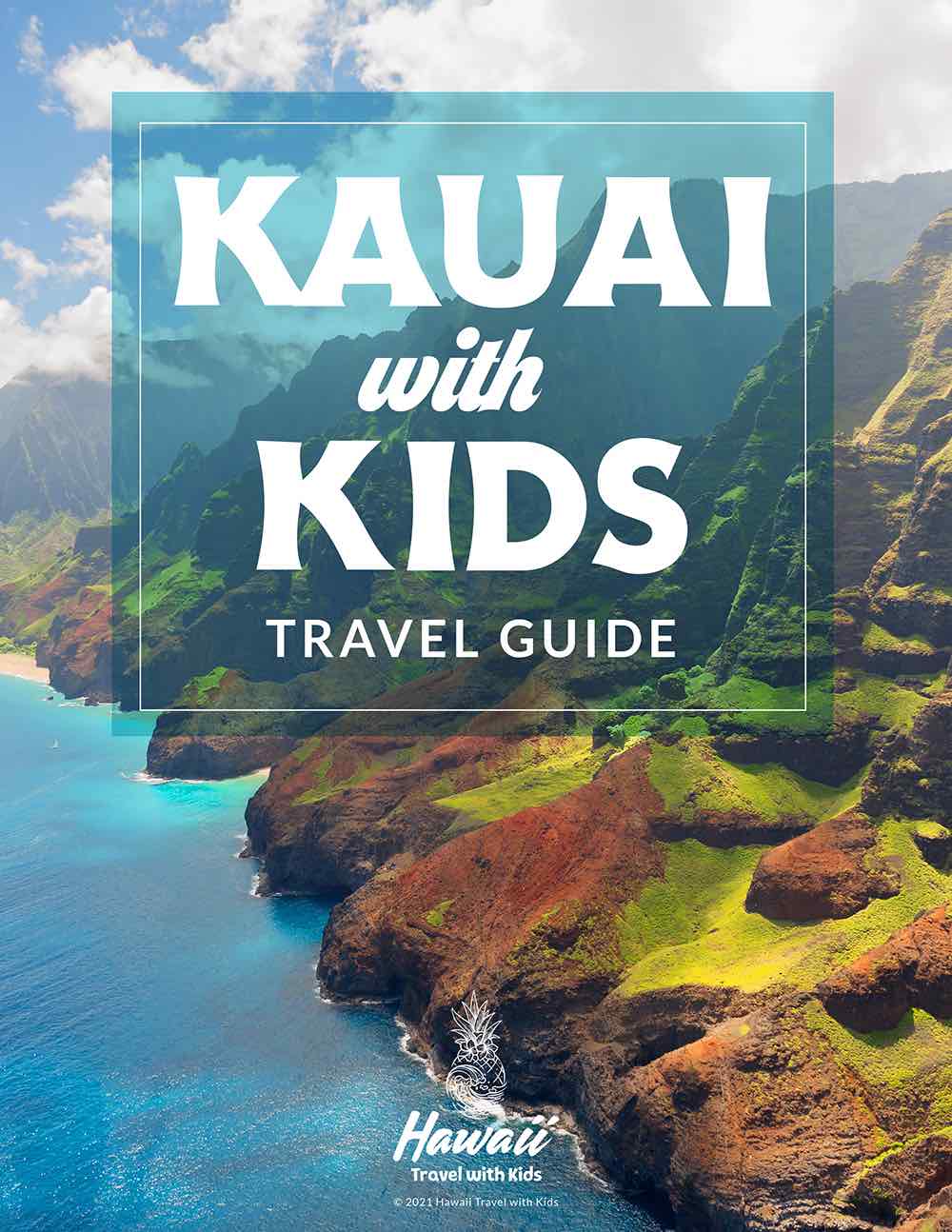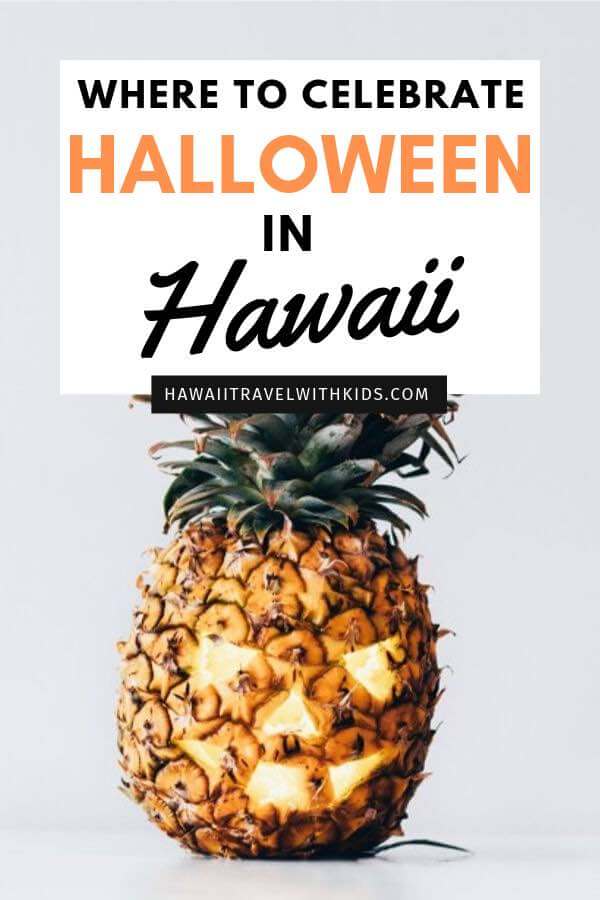 Halloween in Hawaii: the Best Events for Families
Whether you will enjoy Halloween in Hawaii Big Island, Maui, Kauai, or Oahu, here are the top Halloween festivities for the whole family.
HALLOWEEN ON THE BIG ISLAND
One of the newest Big Island Halloween events is Holoholo-Ween. This outdoor event is usually held at either the Hawaii Green Earth's farm in Paauilo on weekends throughout October or at Pa'Ani Ranch.
This Halloween Hilo event is easily described as part fall festival and part trunk or treat. This Big Island Halloween event is safe and fun for all ages!
You'll find a pumpkin patch, corn maze, lots of concessions, tons of photo ops, and even farm animals! You can buy your Holoholo-Ween tickets online.
The annual trick-or-treat event takes place at the Keauhou Shopping Center in Kona.
With a keiki costume contest, as well as for adults, the Flannel Fest is usually held in the evening for a couple of hours.
The celebration includes food trucks and live entertainment. Of course, children are invited to trick-or-treat at participating retail shops. If you don't want to wear a costume, this is the best way to spend a Kona Halloween!
Read our full guide to Kona
Candy Crawl
If you are spending Halloween in Kona Hawaii, your kids will enjoy Candy Crawl, also located at the Keauhou Shopping Center.
This usually happens a few hours before the Flannel Fest. Kids can enjoy a fast trick-or-treating event in a safe atmosphere during the spooky season.
HALLOWEEN ON MAUI
If you plan to visit Maui for Halloween, here are the top Maui Halloween activities to enjoy.
The annual Keiki Halloween Festival is happening at the Will Smith Imua Discovery Garden in Wailuku.
Kids and their families can enjoy trick or treating, live music, family activities, a Halloween costume contest, and all kinds of spooky fun. It is like a Maui Halloween party for kids!
This outdoor event is presented by Imua Family Services to help families experience the spectacle of Halloween in a fun and safe environment alongside their friends and neighbors. Registration is only $5 per family. You can register online.
For a fun haunted Halloween event, try this Haunted Haiku Hike at Awalau Farm. Along this mile-long trail, you will hear and see ghost stories about Maui as you go on this ghost-walking tour.
This event is best for kids older than 6 years old. Be sure to register online and wear good shoes as you will be walking around a forest at night.
If you are into supernatural and spooky things, this is for you!
Due to the recent Maui fires, the Lahaina Halloween festivities are postponed until further notice.
Halloween on Lahaina Front Street offers family-friendly events during the day before nightfall bringing on an adult-themed celebration.
During the earlier hours, bring your children in their costumes for plenty of trick-or-treating opportunities at participating stores. For a Lahaina Halloween, this is such a fun event!
They can also grab candy and other treats as adults toss candy to children marching in the keiki parade.
Stores will have special events and attractions, such as costume contests, story times, and friendly haunted houses for a fun Lahaina Halloween party.
Read about the best things to do in Lahaina
Located at Maui Mall Village, kids can enjoy a fun costume contest and trick-or-treating! There are certain age brackets and even a fun Ohana costume contest to win with the entire family!
Usually, this takes place on the Saturday before Halloween for a few hours. Your entire family will love this Maui Halloween event!
HALLOWEEN ON OAHU
If you are spending Halloween in Oahu, here are the top Halloween events Oahu has to offer.
The Honolulu Zoo is home to one of the best family-friendly Halloween celebrations on the islands. The Honolulu Zoo Halloween event is perfect for kids of all ages.
Hosted on the Stage Lawn, children are encouraged to wear their Halloween costumes as they participate in events such as face painting, storytime, games, and other activities.
Boo at the Zoo includes fun science demonstrations and conservation education stops.
Two haunted houses await the brave little ones, with one designed for younger children and the second for older ones.
All children are encouraged to bring a Halloween bag or bucket as they score candy and more on the Trick-or-Treat Trail.
It is the best way to spend Halloween in Honolulu.
Read more about what to do on Oahu with kids
Hawaiian Railway in Ewa celebrates Halloween with its annual Spookapalooza with train rides running starting at 7 PM. The last train departs at 9:15 PM.
During the ride, you may encounter scary ghosts, monsters, and more. The annual celebration includes children's games and food trucks.
Keiki are encouraged to dress in their favorite Halloween costumes. It is another one of the top Halloween Oahu events to enjoy with the entire family.
Another one of the fun Halloween activities in Honolulu is the Hallobaloo located in Downtown Honolulu. It is a music and arts festival filled with tons of fun activities.
It is another one of the Halloween Honolulu events families will love!
For a Waikiki Halloween party, head to the Hawaii Children's Discovery Center.
Kids can wear their costumes and trick or treat around the center. There are tons of kids' activities and you will see so many fun Halloween costumes in Hawaii as well.
The Keiki Costume Ball is the perfect Halloween party in Waikiki.
For one of the scariest haunted houses in the world, you will love the Haunted Plantation. It is only for kids ages 13 and up and is it truly quite scary.
This haunted house takes place at the Hawaii Plantation Village and is a fun Halloween activity Oahu has to offer if you can handle scary things.
Check out the top haunted places on Hawaii
Pumpkin Patch
There are a few Oahu pumpkin patches to enjoy on Halloween. You can go grab a pumpkin and then head home to do some family pumpkin carving!
There are plenty of places to take some cute family pictures at each pumpkin patch as well.
Some even have free entry!
Check out the best pumpkin patches in Oahu
HALLOWEEN ON KAUAI
A Halloween tradition, the Cantu family decorates their yard on Oct. 31, providing a family-friendly haunted attraction in Kapaa.
The property consists of two attractions – the front yard is aimed at younger children with non-threatening displays, while the backyard is decorated for older children.
Since they design it each year, the displays may change, so you'll never know what you may encounter. Check local news outlets for more information as the holiday approaches.
Read more about Kauai with kids
Halloween in Hawaii FAQs
Do Hawaiians celebrate Halloween?
Absolutely! It's a great excuse to put on a costume on Halloween night! It is one of the most celebrated holidays filled with spooky festivities, pumpkin patches, trick-or-treating, and so much more.
How do you say Halloween in Hawaiian?
While Halloween isn't a traditional Hawaiian word, the Hawaiian spelling of the phrase "Happy Halloween" is Hauʻoli Lā Heleuī. That would be close to how you would say Happy Halloween in Hawaiian.
Is Fall a good time to travel to Hawaii?
Yes! It's part of Hawaii's shoulder season that runs September through mid-December, so there are lots of good travel deals and the weather is usually pretty mild. So you can enjoy a Hawaii Halloween party.
Hawaii Halloween Wrap-Up
Hawaii is home to several fun and friendly Halloween events. So, ensuring your children have a fun and safe experience is no issue.
However, deciding on which ones will provide the most entertainment and bang for the buck (i.e., candy haul), this list should help you accomplish that.
From a Waikiki beach Halloween event to a haunted plantation, spooky science workshop, and Maui Halloween party, Hawaii has got you covered!
Have a safe and fun Halloween season in Hawaii!