Spending Halloween in Hawaii? Find out the coolest Hawaii Halloween events on Oahu, Maui, Kauai and the Big Island. Scroll down for all the info!
This Halloween in Hawaii post contains affiliate links which means if you purchase something from one of my affiliate links, I may earn a small commission that goes back into maintaining this blog.
When planning a trip to Hawaii during October, you might not think it's a great Halloween destination. Some people may think Hawaii is too beautiful to ever want to be scared there. And there are plenty of haunted places in Hawaii!
While we agree on its beauty, it's natural to want to celebrate Halloween, especially with your family.
The islands are home to several family-friendly events designed to celebrate Halloween in a family-friendly environment.
Here's a look at a few of them.
Want to skip all the planning and just access my detailed Hawaii Itineraries complete with daily schedules, kid-friendly activities, and travel hacks? Click the button below.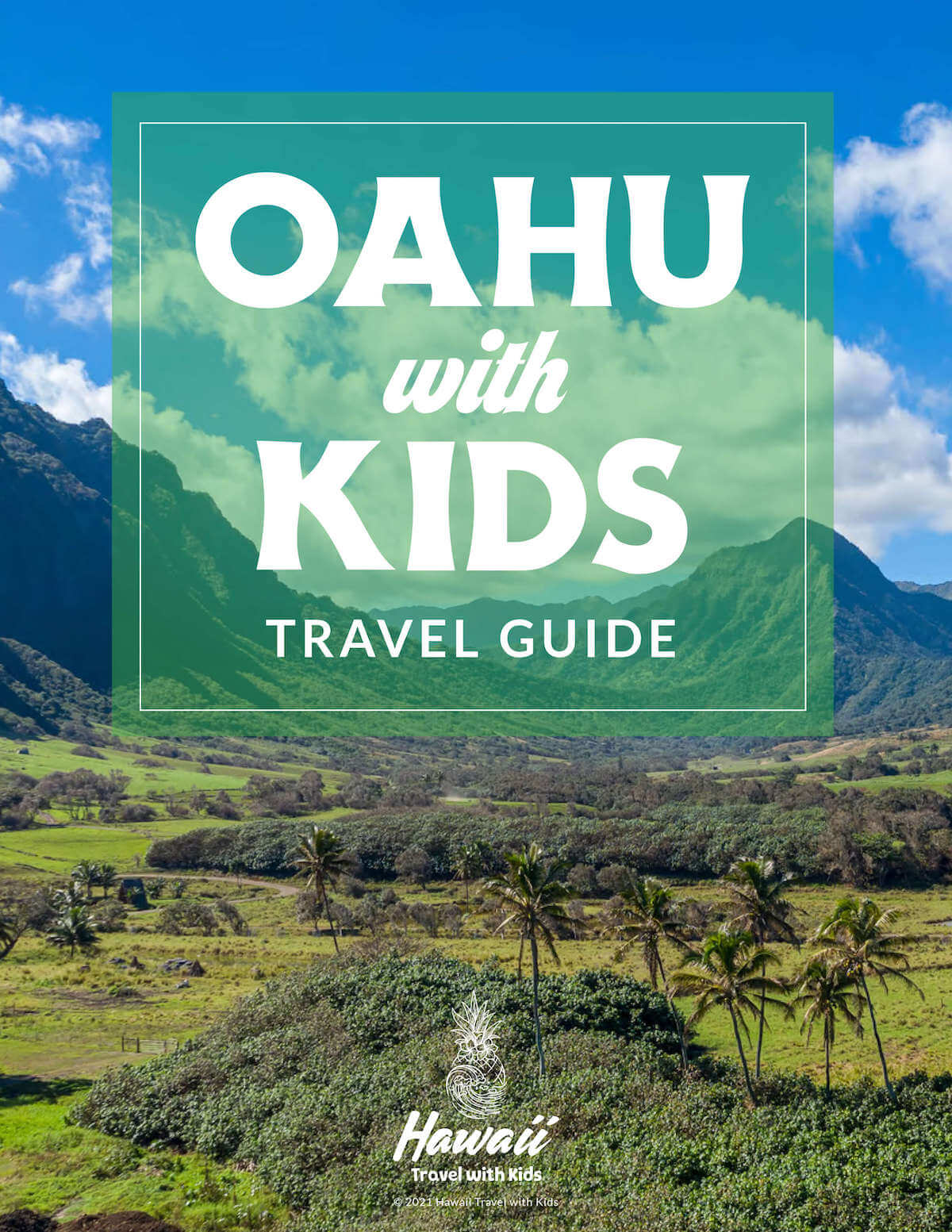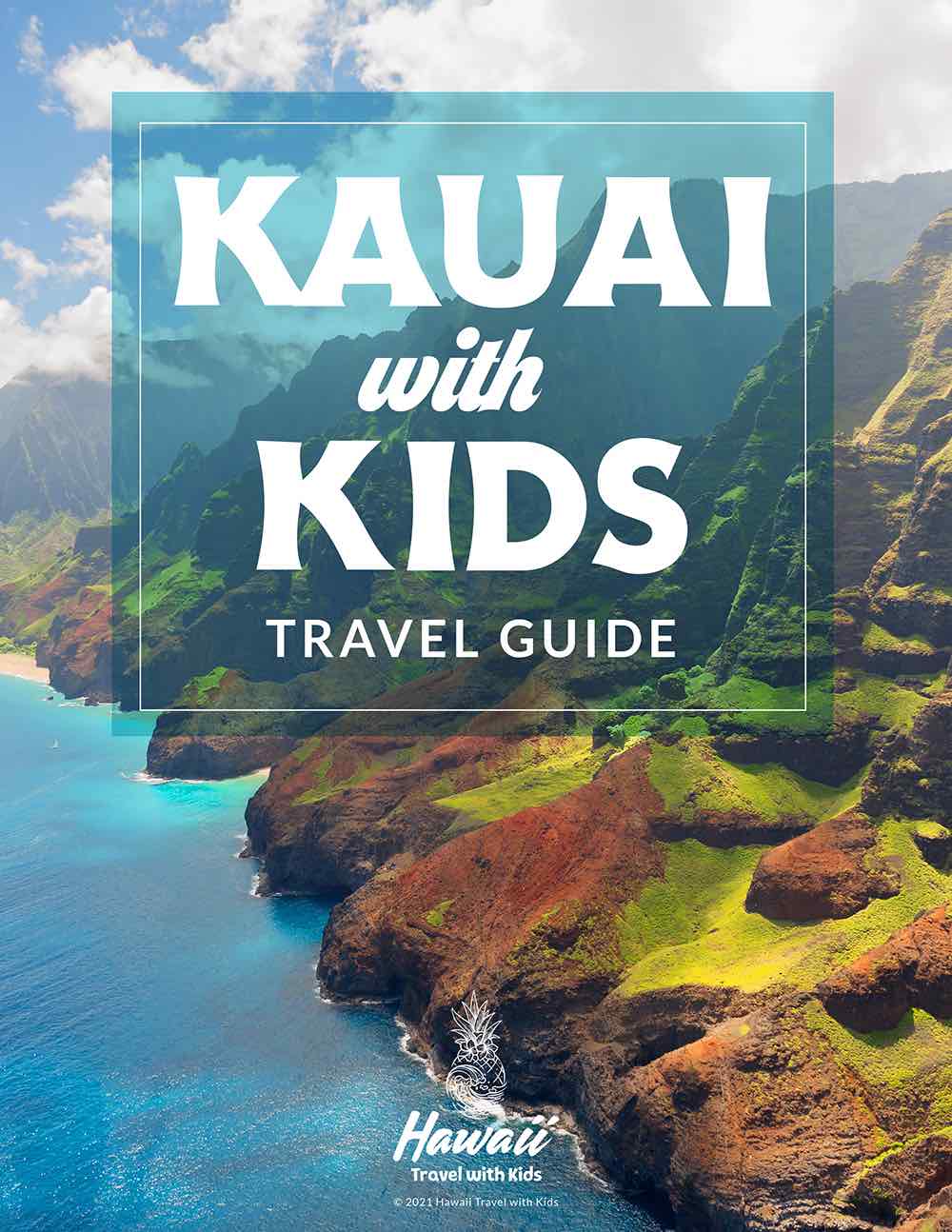 Halloween in Hawaii FAQs
Do they celebrate Halloween in Hawaii?
Absolutely! It's a great excuse to put on a costume!
How do you say Halloween in Hawaiian?
While Halloween isn't a traditional Hawaiian word, the Hawaiian spelling of the phrase "Happy Halloween" is Hauʻoli Lā Heleuī.
Is Fall a good time to travel to Hawaii?
Yes! It's part of Hawaii's shoulder season that runs September through mid-December, so there are lots of good travel deals and the weather is usually pretty mild.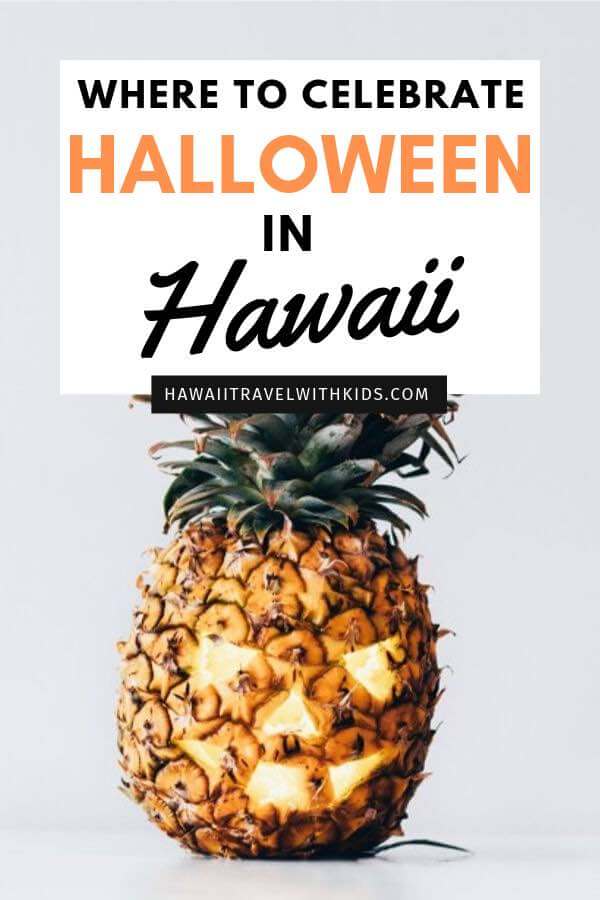 Halloween in Hawaii: the Best Events for Families
HALLOWEEN ON THE BIG ISLAND
The annual trick-or-treat event takes place at the Keauhou Shopping Center in Kona.
With keiki costume contests, as well as for adults, the 'Ohana Halloween Pai'na is 5-9:30 p.m. Oct. 26.
The celebration includes food trucks and live entertainment. Of course, children are invited to trick-or-treat at participating retail shops.
Read our full guide to Kona
HALLOWEEN ON MAUI
Hawaiian Railway in Ewa celebrates Halloween with its annual Spookapalooza Oct. 26, with train rides running starting at 7 p.m. The last train departs at 9:15 p.m.
During the ride, you may encounter scary ghosts, monsters and more. The annual celebration includes children games and food trucks.
Keiki are encouraged to dress in their favorite Halloween costumes.
Explore a land of unicorns, dragons and wizards. Myths of Avalon offers tours start at 1 p.m. each Saturday Oct. 5-26.
As you take the family-friendly tour, you'll encounter wizards and mermaids as you explore the farm, in association with Haunted Haiku Hike.
Children are invited to participate in games and crafts. Visit the mythological petting zoo and meet animals you won't see at the zoo.
Children are encouraged to wear their favorite costumes during your visit.
Halloween on Lahaina Front Street offers family-friendly events during the day before night fall brings on an adult-themed celebration.
During the earlier hours, bring your children in their costumes for plenty of trick-or-treating opportunities at participating stores.
They can also grab candy and other treats as adults toss candy to children marching in the keiki parade.
Stores will have special events and attractions, such as costume contests, story times and friendly haunted houses.
Read about the best things to do in Lahaina
HALLOWEEN ON OAHU
Boo at the Zoo
The Honolulu Zoo is home to one of the best family-friendly Halloween celebrations on the islands.
Boo at the Zoo is a two-night festival Oct. 25-26, from 5:30 to 8 p.m., featuring games, treats and a few scares.
Hosted on the Stage Lawn, children are encouraged to wear their Halloween costumes as they participate in events such as face painting, story time and games and other activities.
Boo at the Zoo includes fun science demonstrations and conservation education stops.
Two haunted houses await the brave little ones, with one designed for younger children and the second for older ones.
All children are encouraged to bring a Halloween bag or bucket as they score candy and more on the Trick-or-Treat Trail.
Read more about what to do on Oahu with kids
HALLOWEEN ON KAUAI
A Halloween tradition, the Cantu family decorates their yard Oct. 31, providing family-friendly haunted attraction in Kapaa.
The property consists of two attractions – the front yard is aimed at younger children with non-threatening displays, while the backyard is decorated for older children.
Since they design it each year, the displays may change, so you'll never know what you may encounter. Check local news outlets for more information as the holiday approaches.
Read more about Kauai with kids
Hawaii is home to several fun and friendly Halloween events. So, ensuring your children have a fun and safe experience is no issue.
However, deciding on which ones will provide the most entertainment and bang for the buck (i.e., candy haul), then this list should help you accomplish that.
Have a safe and fun Halloween season in Hawaii!