Are you wanting to feel like you're in the islands this Christmas season? Keep scrolling to find out some of the best Hawaiian Christmas music you should add to your playlist this year.
This post about the best Hawaii Christmas music was written by Hawaii travel expert Marcie Cheung and contains affiliate links which means if you purchase something from one of my affiliate links, I may earn a small commission that goes back into maintaining this blog.
Looking for a way to add some island flair to your Christmas playlist?
Check out these 17 beautiful Hawaiian Christmas songs that will make you feel like you're on the islands this holiday season. You'll love listening to this Hawaiian Christmas songs playlist over and over again!
Christmas time is one of the best times of the year! With the Christmas trees and decorations, there is holiday cheer everywhere. Part of what makes Christmas so special is the music you listen to all month long (or long before December even starts if you're like me).
These tropical Christmas songs are perfect for playing in the background while decorating, wrapping presents, or just enjoying time with family and friends. They're sure to put everyone in a festive mood! Plus, they have great beats so you can dance along if you want to these upbeat Hawaiian songs.
It's going to be an unforgettable holiday season when you listen to these amazing Hawaiian Christmas songs. Don't wait another minute – check them out now!
If you want to change up your traditional Christmas music, check out these beautiful island Christmas songs. They will surely add warmth and cheer to this Christmas season.
Here are 17 of the best Hawaiian Christmas songs you'll love!
What is a Traditional Hawaiian Christmas Greeting?
In Hawaii, Merry Christmas is Mele Kalikimaka! However, you can also say Merry Christmas or Happy Holidays as well.
How Does Hawaii Celebrate Christmas?
Hawaii celebrates Christmas the same way everyone else does! They spread holiday cheer, decorate a Christmas tree, sing Christmas songs, and so much more. There are many Hawaiian Christmas traditions as well.
If you are in Hawaii at Christmas time, you will have fun in the sand instead of the snow listening to some classic Hawaiian Christmas music!
Best Hawaiian Christmas Music
Here are 17 of the best Hawaiian Christmas songs to listen to as you visit Hawaii in December. Some are covers of songs you may already be familiar with, with just the right Hawaiian twist. Hawaii Christmas music is awesome and will get you into the holiday spirit like nothing else!
1. Numbah One Day of Christmas
Numbah One Day of Christmas is the Hawaiian version of the 12 Days of Christmas song. The first recording was done in 1959 with Eaton B. Magoon Jr., Edward Kenny, and Gordon N. Phelps. They created this song while eating dinner together one night.
Instead of 5 golden rings, there are 5 big fat pigs to enjoy this Christmas season! Enjoy listening to the 12 days of Hawaiian Christmas! Your kids will also enjoy this 12 days of Christmas Hawaiian style song as it is super silly.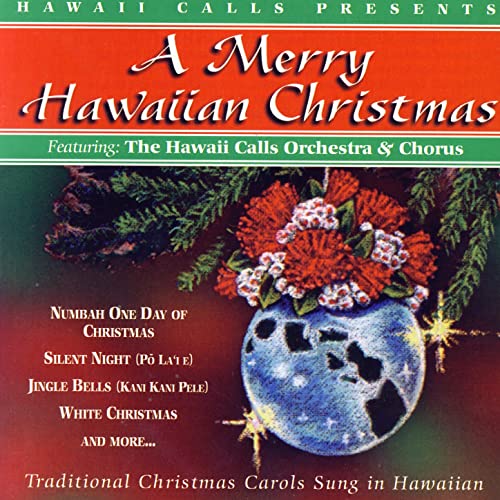 2. Kana Kaloka (Here Comes Santa Claus)
Na Leo Pilimehana sing Kana Kaloka. In Hawaiian, Na Leo Pilimehana means "the voices blending in warmth." Three high school friends put together this group: Nalani Jenkins, Lehua Kalima, and Angela Morales.
In this beautiful rendition, you hear the traditional Here Comes Santa Claus mixed with verses in Hawaiian. Let these beautiful voices carry you right into the warmth of this Christmas season.
It is one of the Christmas songs in Hawaiian you will love listening to!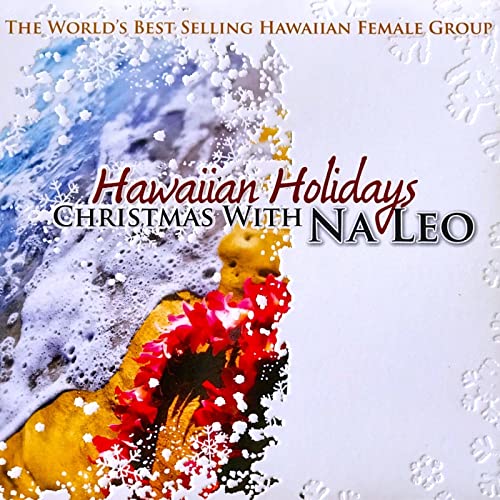 3. Santa's Hula
Sung by Hilo Hattie, Santa's Hula is a beautiful island song that talks about Santa performing the Hula for you! "He wears red pants and a coconut hat," this Hawaiian Christmas song is so fun, especially for the kids!
Just close your eyes and imagine Santa dancing on the beach with his coconut hat. This Christmas Hawaii song will surely transport you to your dream Christmas vacation.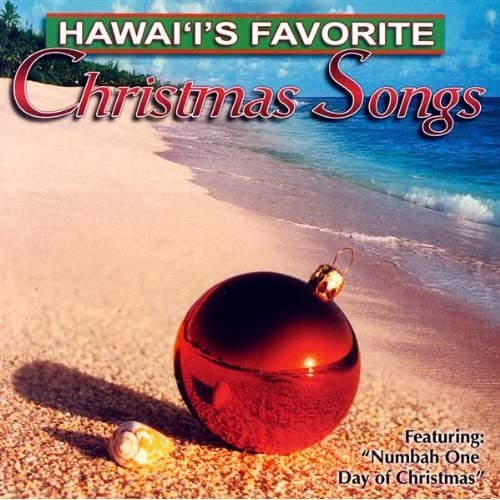 4. Nu 'Oli
Kealiʻi Reichel sings Nu' Oli, which is the Hawaiian translation of Glad Tidings. Listen to this stunning song in Hawaiian as you decorate your tree.
This is not an upbeat Hawaii Christmas song but brings a special Christmas spirit to your home as you listen. Hold your loved ones close as you listen to this beautiful composition.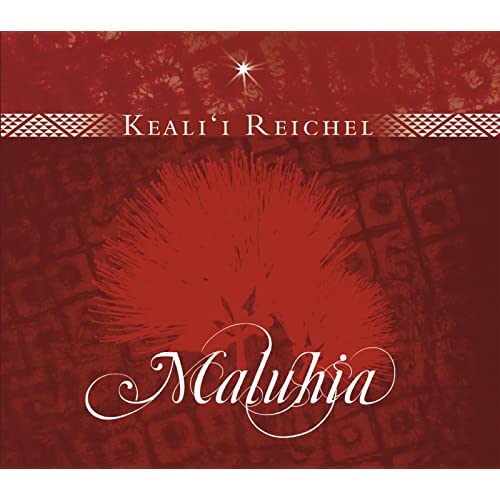 5. Christmas Day in Hawaii Nei
Sung by the Mākaha Sons of Niʻihau, Christmas Day in Hawaii Nei is another nice Christmas in Hawaii song. During this song, you hear the singers describe the perfect day on the island for Christmas!
It'll make you feel like you actually have Christmas in Hawaii and is another top Christmas song about Hawaii.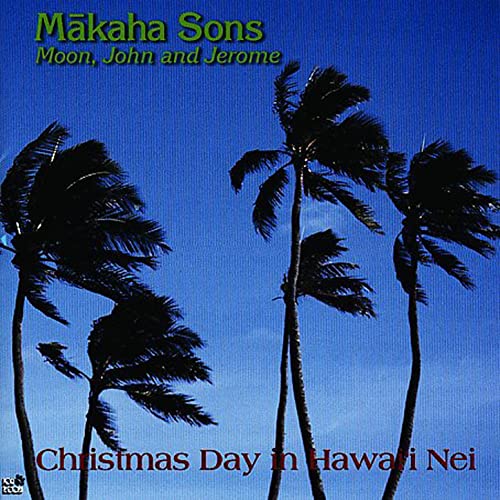 6. Here Comes Santa Claus in a Red Canoe
The Surfers sing Here Comes Santa Claus in a Red Canoe. This song was released in 1959 and is still a well-known classic Hawaiian Christmas song.
Children will enjoy listening to this fun, upbeat Christmas island song as they imagine Santa visiting Hawaii at Christmas! Have fun dancing with family and friends while listening to Here Comes Santa Claus in a Red Canoe.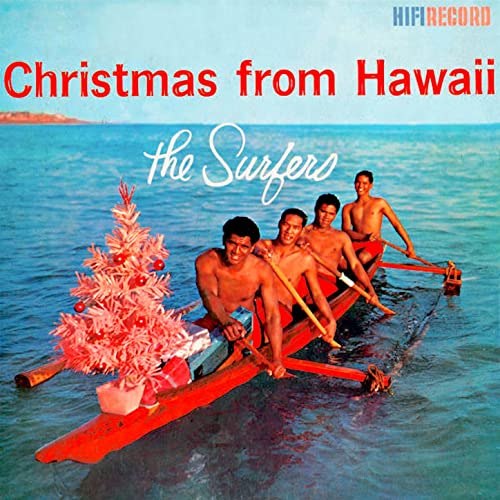 7. Christmas Luau
Leonard Hawk wrote and composed this Hawaiian Christmas carol, Christmas Luau. A luau is a traditional Hawaiian feast usually accompanied by dancing and music.
Look it up and try to put on a fun Luau for Christmas using this Hawaiian holiday song as your guide! Bring the island festivities right into your home. Many Hawaiians will play this song as they jam out during the holidays.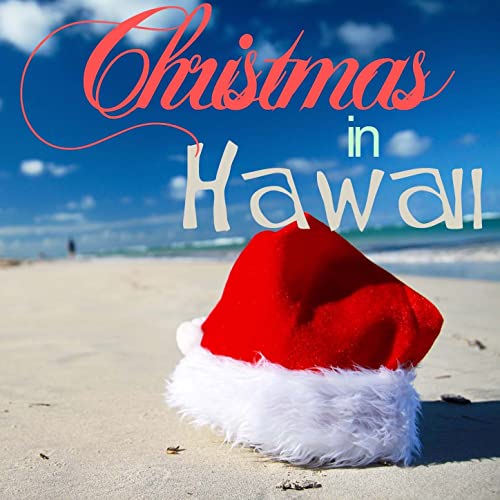 8. The Merriest Hawaiian Christmas
The Merriest Hawaiian Christmas is sung by The Brothers Cazimero or the Honolulu Boy Choir. Both renditions are fun and upbeat as they share how to have a very merry Mele Kalikimaka.
This is the perfect song to listen to while decorating the Christmas tree and dancing around the house. Give it a try, and don't hesitate to shake it like nobody's watching.
It's another one of the fun Hawaiian songs for kids!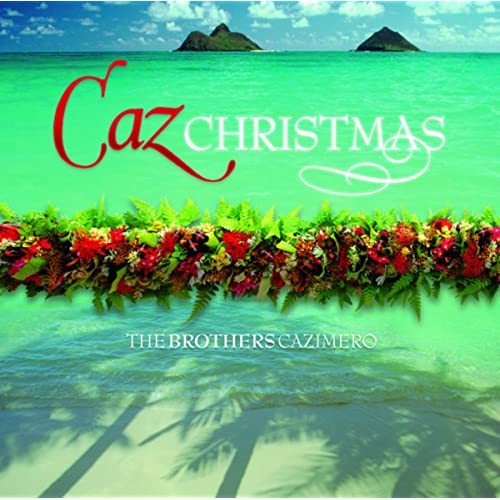 9. Hawaiian Santa
Another song by The Brothers Cazimero, this Hawaiian Santa song is such a fun one to sing and listen to. This is the perfect song to dance the hula with too!
It is super chill, and you are sure to have a good time while listening to it with your loved ones, either sitting around a fire or having a delicious Christmas dinner. This Christmas Hawaiian song came out in 1999 and is still very famous today.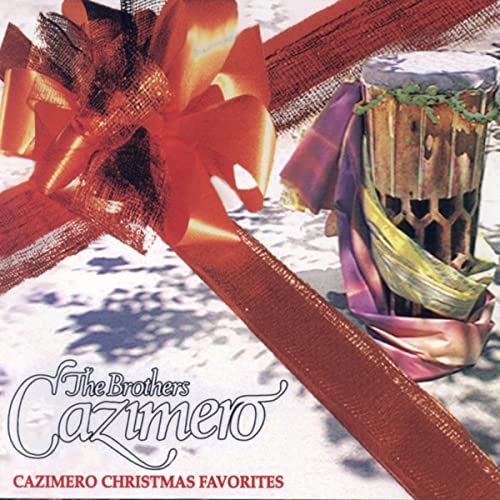 10. Mele Kalikimaka
Robert Alexander Anderson is the person who wrote this famous Hawaiian song. Mele Kalikimaka is the most played Hawaiian Christmas song during the holidays.
You will hear it on the radio as many love singing this familiar tune. You will often hear the Billy Crosby and The Andrews Sisters rendition of this sweet song.
It is one of the most popular Hawaiian Christmas songs, so be sure to listen to it over and over again!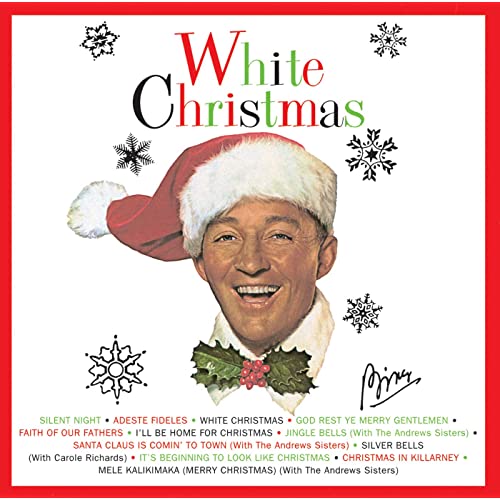 11. My Hawaiian Christmas
My Hawaiian Christmas is a softer, slower Christmas song from Hawaii with a guitar playing in the background. Dennis Kamakahi sings this song on his Hawaiian Christmas album.
This simple song would be perfect for playing in the background as you go about your day. Let it transport you to your very own Hawaiian Christmas night.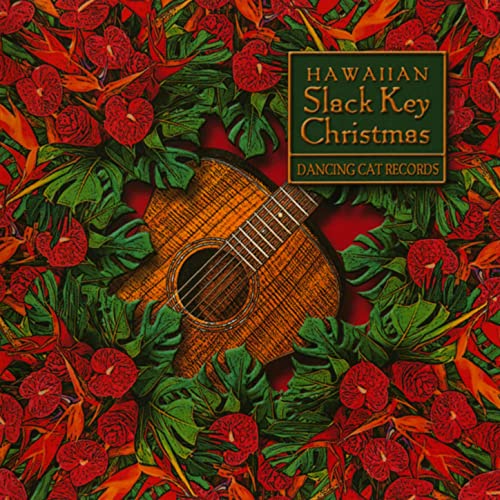 12. O Holy Night by Willie K
O Holy Night is not an exclusively Hawaiian song, of course. Still, when William Kahaiali'i, aka Willie K, sings it, he adds a touch of Hawaiian to this famous Christmas song. His unique timber will make you wish you could be in Hawaii right now. If you love this song, try listening to the Hawaiian version!
Willie K is a famous Hawaiian singer and guitarist. He can sing blues, rock, opera, and Hawaiian music. All of his renditions, including O Holy Night, are just stunning. You will hear one verse in English and the next in Hawaiian in this version. It's one of the most beautiful Hawaiian Christmas carols and one of the best Willie K Christmas songs to listen to.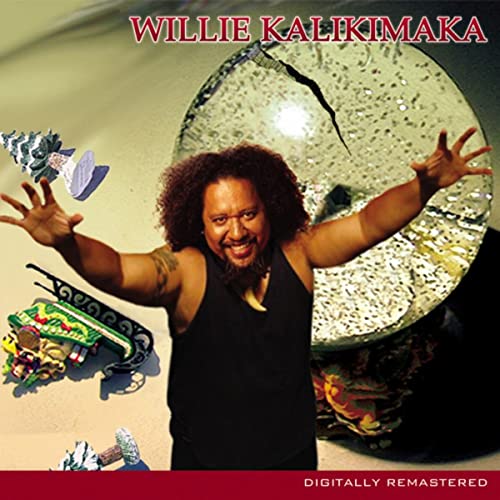 13. Silent Night by The Makaha Sons
You have to listen to The Makaha Sons' rendition of the well-known Silent Night during this Christmas season. This rendition came out on the Christmas Day in Hawaii Nei album. You will hear some verses in Hawaiian and English as well.
The Makaha Sons formed their group back in 1976 and have been performing ever since! Their voices blend so smoothly in this beautiful Hawaiian themed Christmas song.
14. Winter Wonderland/Hawaiian Santa
The Makaha Sons also combined two fun Christmas songs in this rendition of Winter Wonderland/Hawaiian Santa.
It is so fun to hear how perfectly the voices of these artists blend and how they sing each Christmas song. This will probably be your favorite one to dance to. Enjoy this mixed version and listen to both Hawaiian holiday songs at the same time!
15. Christmas In The Sand
This is not an actual Hawaiian Christmas song, but I think it still counts. While some may view this song as taking place in California, why not in Hawaii?
Colbie Caillat's Christmas in the Sand takes you on a journey as you see Santa enjoying Christmas this year in the sand instead of the snow! It is a fun Christmas song to add to your seasonal playlist this year.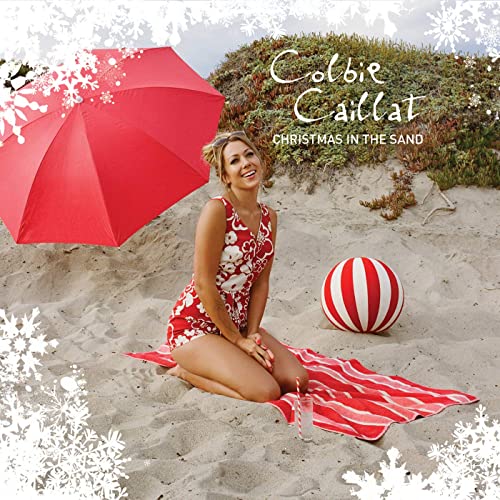 16. No Mo' Christmas Blues
No Mo' Christmas Blues is sung by Frank De Lima and the Honolulu Boy Choir. It was released in 2008 and is an upbeat, silly Christmas song. The song is perfect for dancing around the house and getting the kids' energy out before bed.
It talks about how these Hawaiian boys were naughty, so their mother said they could not have Christmas anymore. Do they get Christmas after all? Listen to the song to find out!
This is one of the funny Hawaiian Christmas songs your kids will love!
17. I'm Coming Home for Christmas
I'm Coming Home for Christmas is sung by Robi Kahakalau and Jeff Rasmussen. It is a slower Christmas song about a man returning to the islands for Christmas because that is all he's ever known.
As the weather gets colder and the snow begins to fall, this man dreams of going to Hawaii, where it is warm. Isn't that us sometimes?
If you have been to Hawaii before or are originally from the islands, this Christmas song in Hawaii will surely make you wish you were home again.
Hawaii Christmas Songs FAQs
Are there any traditional Christmas songs Hawaiian style?
Yes! Hawaii has a way of putting its own spin on classic Christmas carols like O Holy Night, the 12 Days of Christmas, Here Comes Santa Claus, and Silent Night.
Who wrote the song Mele Kalikimaka?
The most famous Hawaiian song for Christmas is definitely Mele Kalikimaka. Most people have heard the Bing Crosby version at least once in their life. Mele Kalikimaka was written by Robert Alexander Anderson. One of the earliest recordings of this Hawaiian Christmas song was by Bing Crosby and the Andrews Sisters in 1950.
Hawaiian Christmas Songs Wrap-Up
Whether you have a Hawaii Christmas vacation or not, be sure to listen to Hawaiian Christmas music this season.
There really is a special spirit that comes with these Hawaiian Christmas songs. They will cheer you up and make you think of a whole new way to celebrate this Holiday. Your house will be filled with beautiful musical pieces that bring holiday joy and love.
It'll almost be like you are in Hawaii for Christmas too! So get to enjoying this Hawaiian Christmas songs list today!