Are you wanting to go kayaking in Hawaii but don't know where to go? Check out this Hawaii kayaking guide for the ultimate Hawaii adventure!
This post about the best places for kayaking in Hawaii contains affiliate links which means if you purchase something from one of my affiliate links, I may earn a small commission that goes back into maintaining this blog.
Don't Want to Scroll? Here Are the Best Places to Kayak in Hawaii
hide
Kayaking in Hawaii is an unforgettable experience for outdoor lovers!
There are pristine beaches, jagged cliffs, lush forests and vegetation, and coral reefs! Hawaii has the perfect mix of flora and fauna. And the beautiful weather all year long makes this location one of the best kayaking destinations in the US.
There are numerous islands to choose from when you're looking for the best Hawaii kayaking spots. Each one offers unique experiences.
Plus, some of the most beautiful part of Hawaii can only be viewed from the sea. So, what better way to do this than on a kayaking adventure?
From the turquoise waters of Honolua Bay to the sandbars of Kealakekua Bay and the amazing Na Pali Coast, this article highlights some of the best kayaking destinations in Hawaii.
Want to skip all the planning and just access my detailed Hawaii Itineraries complete with daily schedules, kid-friendly activities, and travel hacks? Click the button below.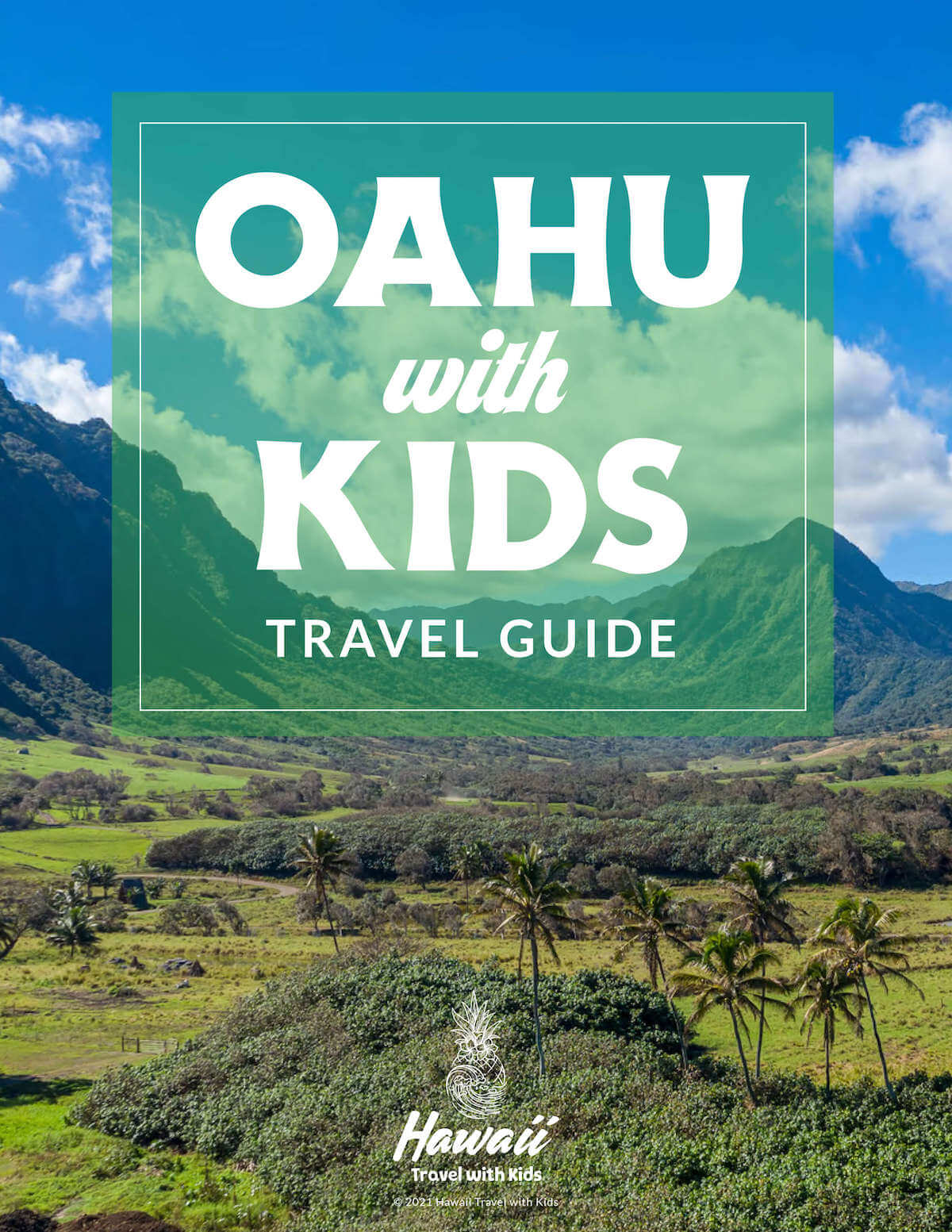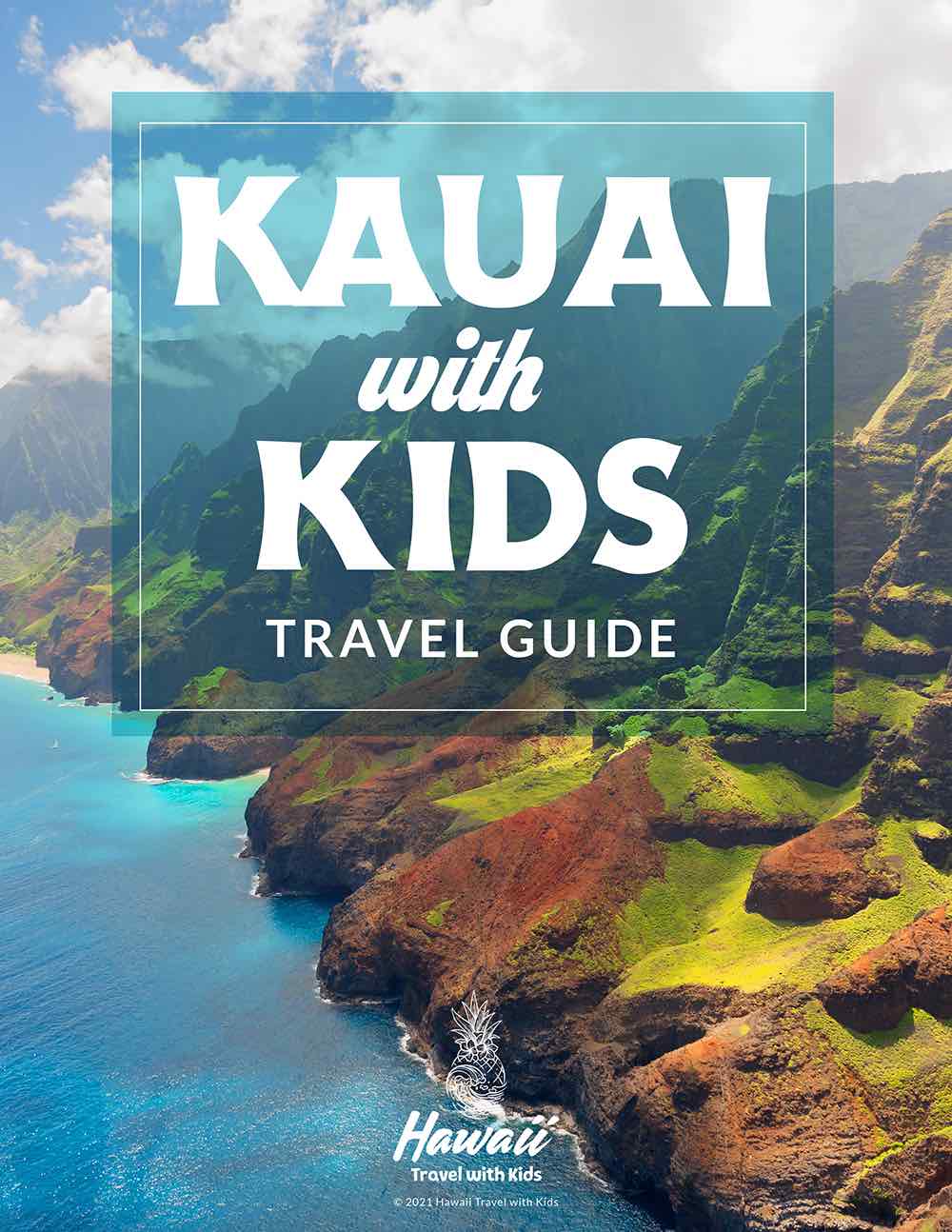 Hawaii Kayaking FAQs
Which Hawaiian Island is best for kayaking?
The most popular islands to kayak in Hawaii are Oahu, Maui, and Kauai. They all have very unique spots where you can kayak to a waterfall, see sea turtles, head out to tiny islands, or just cruise up the gorgeous coastline!
Can you kayak between Hawaiian Islands?
While seasoned kayakers can technically kayak between the islands, the average tourist cannot. The islands are MUCH further apart than most people realize and there are strong ocean currents. Instead, plan on kayaking off the coast and enjoy the scenic views.
How long does it take to kayak to the Mokes?
The little islands off the coast of Lanikai Beach are probably the most popular places to kayak on Oahu. They're referred to as the Mokes. But you can actually only kayak to Moku Nui. Moku Iki is a bird sanctuary, and no one is allowed to kayak there. It takes about 30-45 minutes to kayak out to Moku Nui from Lanikai beach.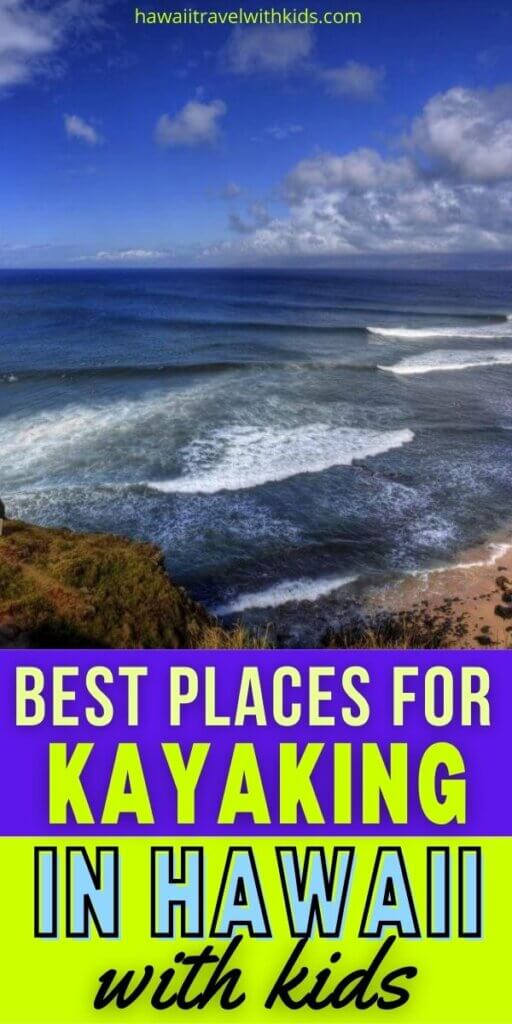 8 Amazing Places to Go Kayaking in Hawaii
Are you hoping to go kayaking in Hawaii? You're in luck! There are TONS of places in Hawaii for kayaking. Here are a few top picks!
Honolua Bay, Maui
Honolua Bay is the most popular snorkeling, surfing, and scuba diving destination in Hawaii. And I think the turquoise water here makes this one of the most beautiful kayaking destinations.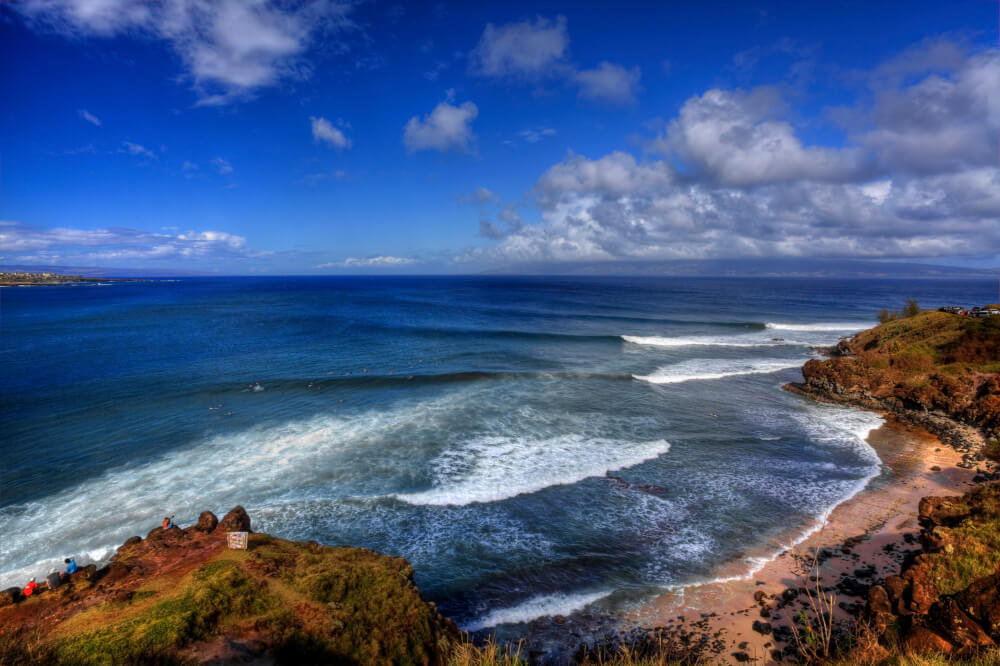 The bay is located in the Mokulēʻia Marine Life Conservation District, so you'll see lots of coral and marine life here! On the coast, you'll also access several hiking trails that pass through stunning landscapes.
If you love surfing, you can get surfing lessons here. But in the winter, the tides can be dangerous, so proceed with caution.
One unique feature of the Na Pali Coast is that it's not accessible by road. While others take a hike to the coast, sea kayaking remains the most beloved alternative.
It's a great way to see the Na Pali Coast from the distance, allowing you to take in the stunning natural beauty! You just can't get the same views from land.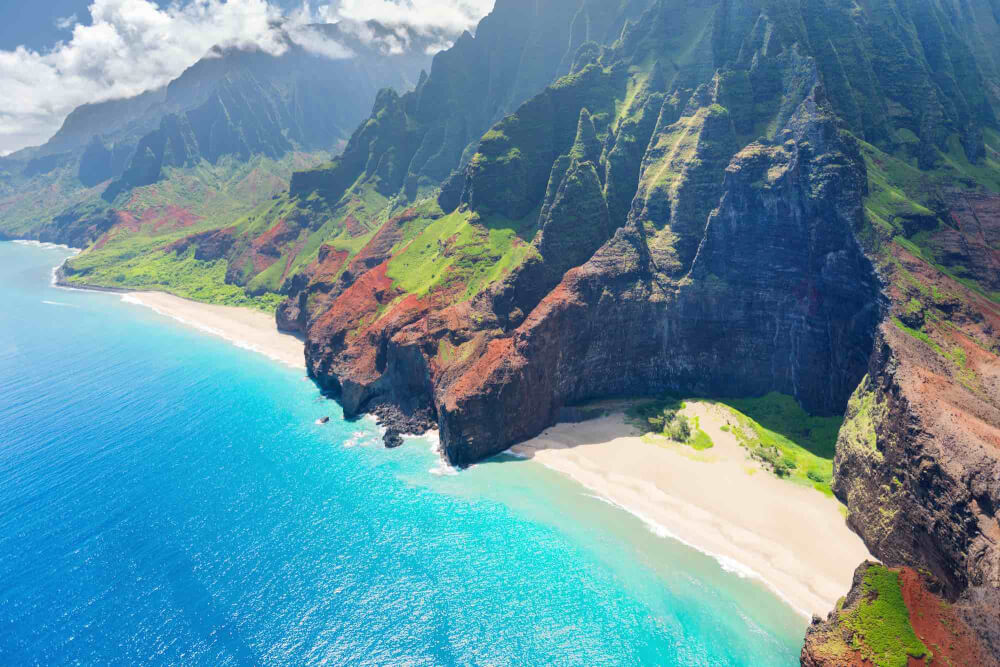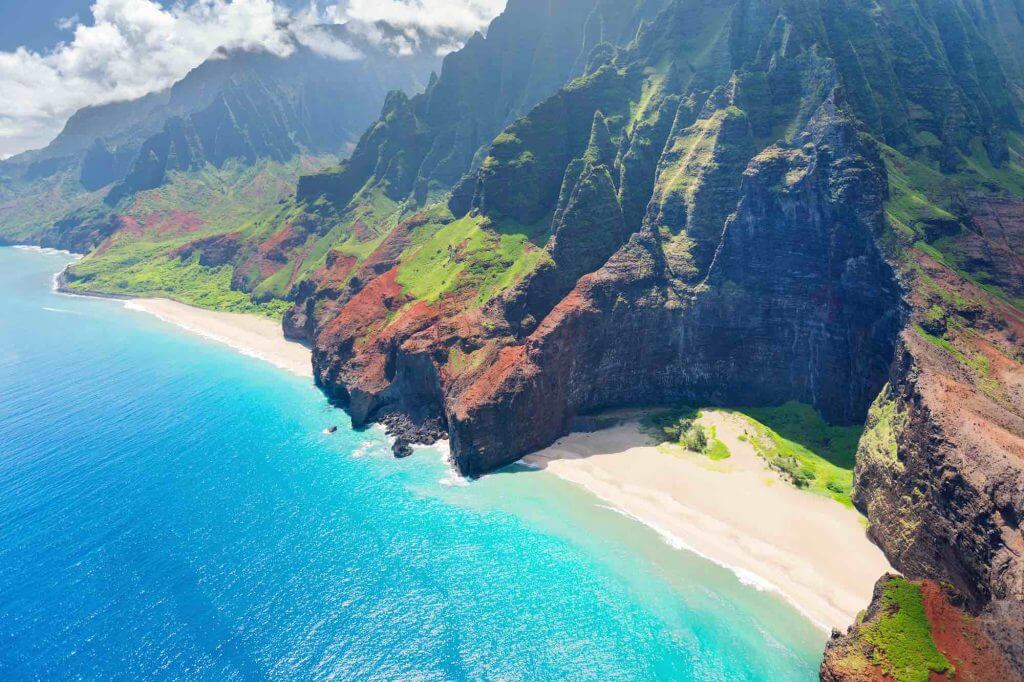 Some of the cliffs here rise as high as 4,000 feet above sea level. You can see gorgeous waterfalls cascade down a few of the cliffs, too. And below are blindingly white sand that make everything seem magical.
I suggest starting your kayaking journey at the Haena Beach Park and then following the shore close to the cliffs. You'll follow the shore for 15 miles all the way to Polihale.
If you love snorkeling or scuba diving, this would be a great location for those activities, as well.
Keep an eye out along the way for sea caves, too! And you may also get the chance to see all kinds of whales swimming further offshore.
If you're looking for a guided kayak tour, I recommend this incredible Kauai Sea Kayaking Tour of the Na Pali Coast.
When you think of beautiful, natural beaches with crystal clear waters and a trove of untouched reefs, think of Makena Bay in South Maui.
This bay attracts all kinds of sporting activities. It's one the most popular kayaking spots in Hawaii for all skill levels.
It's not for the person who prefers to be alone! You'll have plenty of company with all the kayak tours that come here. But it's easy to see why it's so popular.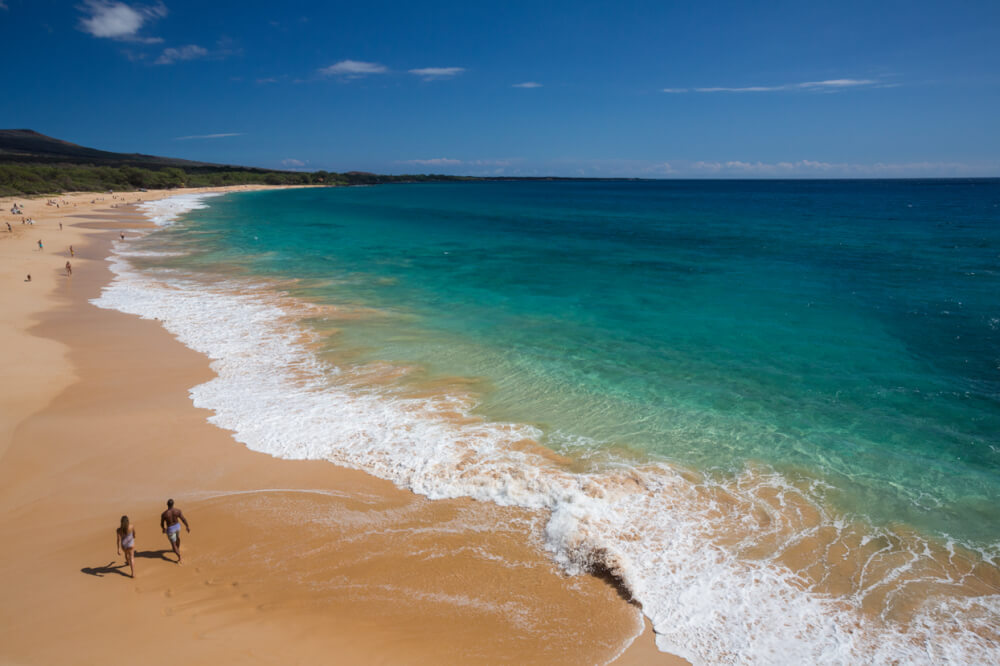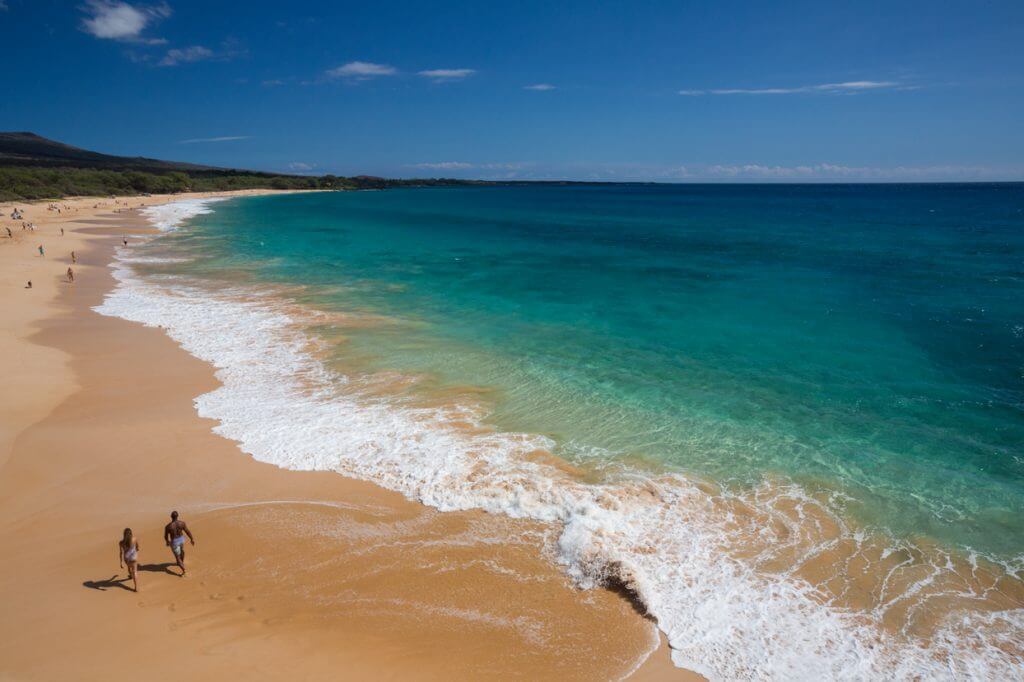 While you're here, head to Maluaka Beach, which is just 1 beach over. It's a great place in South Maui to see green sea turtles.
You can check out this super fun Maui Turtle Reef Kayaking Tour at Makena Beach State Park.
One of my family's favorite places for renting kayaks in Kauai is at Wailua River State Park.
The river is really calm and it's a perfect place to go kayaking in Kauai with younger kids or beginner kayakers.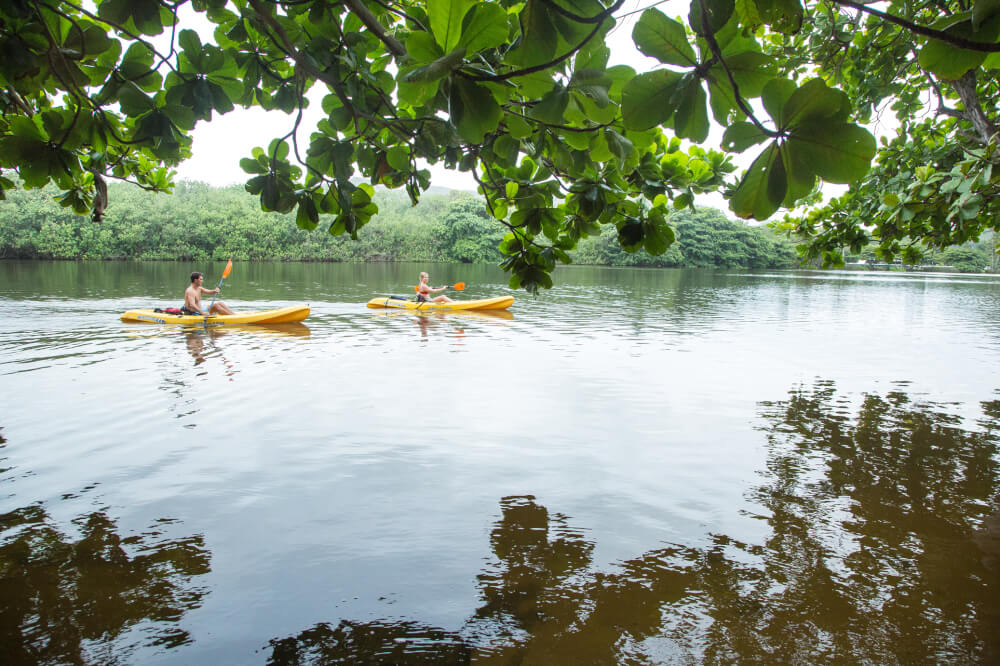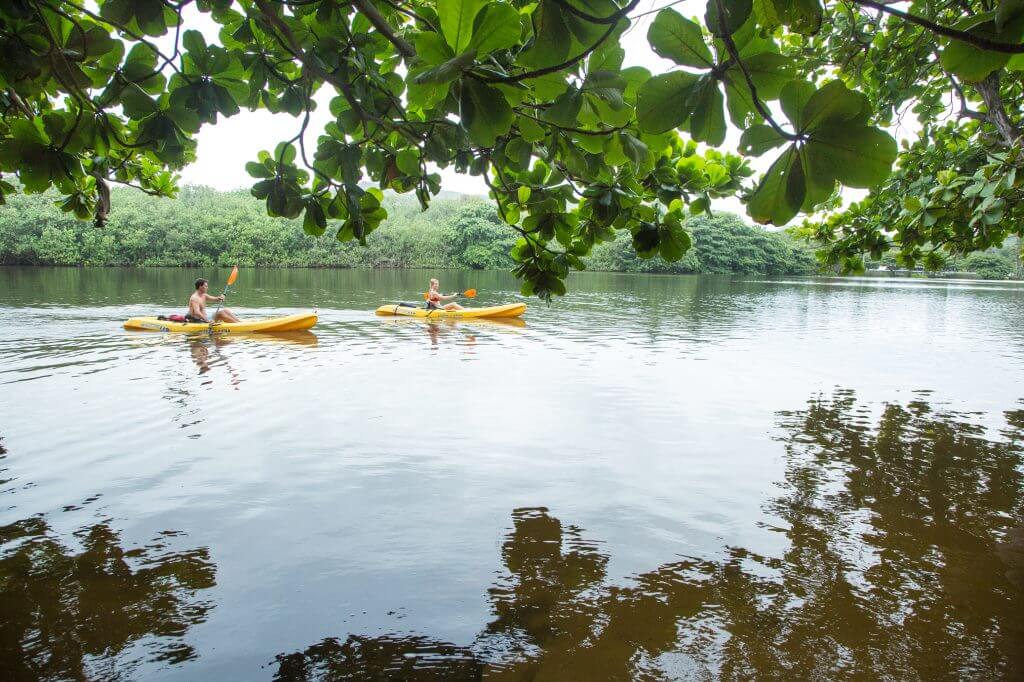 There are several spots where you can tie up your canoe and do short hikes into the jungle. We did one that took us to a secret waterfall and it was so cool!
This is also home to many kid-friendly Wailua River kayak tours and excursions.
We found this awesome Wailua River kayaking tour that would be great for families!
The Mokulua Islands on Kailua Bay are a good destination for more experienced kayakers.
These are two small islands off the beaches of Kailua and Lanikai. One is Mokulua Iki and the other is Mokulua Nui.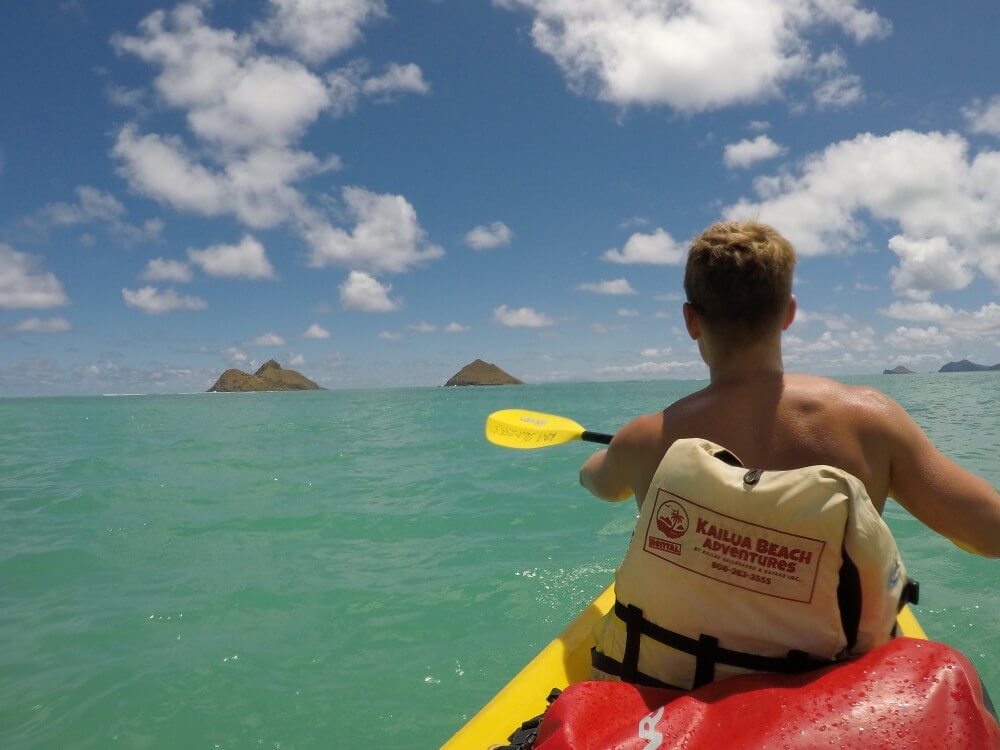 Mokulua Iki is closed to the public but Mokulua Nui is open.
Launch your kayak from a canal off the Kailua Beach Park and paddle for 2.5 miles stretch. Note that tides are strong here when they come in, and the currents can be challenging to inexperienced kayakers.
You can rent a kayak in Kailua and hook it to your car or have it transported to the beach for you.
There are turtles and crabs in the turquoise waters of Kailua Bay. And in the winter, you can spot whales at a distance offshore.
Other popular activities on the coast of Kailua and Lanikai include diving, swimming, and hiking.
This is a great place where you can reserve a tandem kayak in Oahu.
Find out more about kayaking on Oahu
The beautiful, serene waters of Keauhou Bay make it another great spot for kayaking and canoeing in Hawaii.
This is a unique beach, especially at night, because it's where the manta rays come to feed on plankton! If you want to see them, you can go on a nighttime kayak tour.
The shoreline of Keauhou Bay is stunning with craggy black cliffs of volcanic rock and bright white sand beaches below. It's easy to see why there are boating and kayaking tours here every day.
Swimming may not be ideal because the bottom of the bay is rocky and there is a lot of harbor traffic. But you can rent kayaks and paddleboards close to the beach.
If you want to see Manta Rays in Hawaii, book this Big Island Manta Ray Night Kayak tour.
At 7,500 acres, this is the largest water body in Hawaii. There are coral reefs around the bay that are perfect for snorkeling, diving, beach volley ball, and swimming.
This is also the only bay in Hawaii with a coral reef AND sandbars. The sandbars result from the actions of water and tides.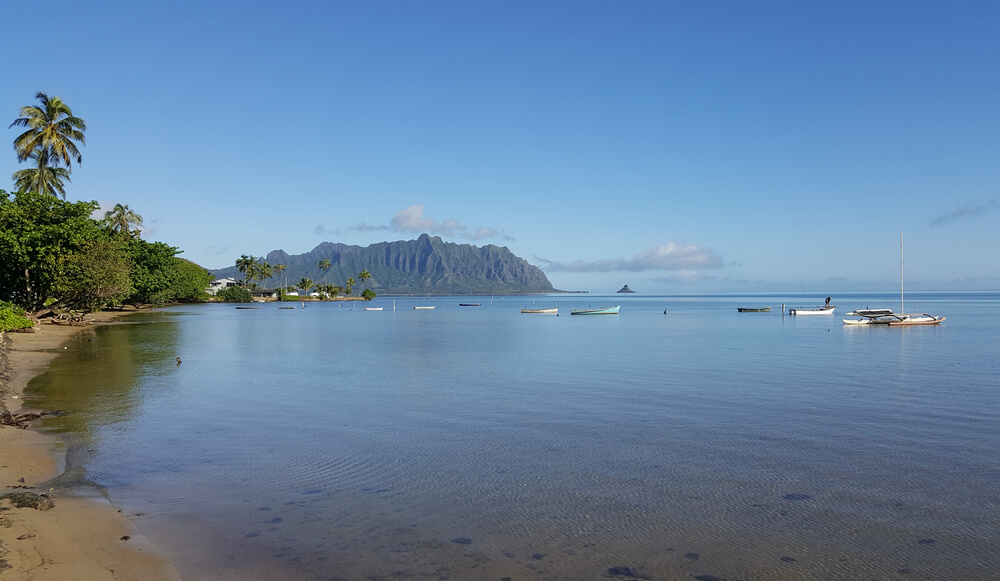 If the tide is low, the sandbar becomes completely exposed, making a small beach! This sandbar becomes an immediate attraction because it's just a mile away from the shore.
Kayakers love to explore this sandbar and the beauty of the Koolau Mountains around the area.
Since this is a closely regulated area, you'll be expected to adhere to some rules and regulations so that you do not destroy natural habitat and marine life located here.
For instance, there are no bathrooms or changing places on the sandbar. You cannot dig up the sand or disturb the coral reefs because that may endanger the marine life at this spot.
You can rent a kayak from the Kaneohe Marina or bring your own.
If you want to see dolphins or explore the amazing coral reef on your kayaking or boating tour in Hawaii, Kealakekua Bay is the place to go.
This is another marine life conservation district, and you can only kayak here when you come with a tour.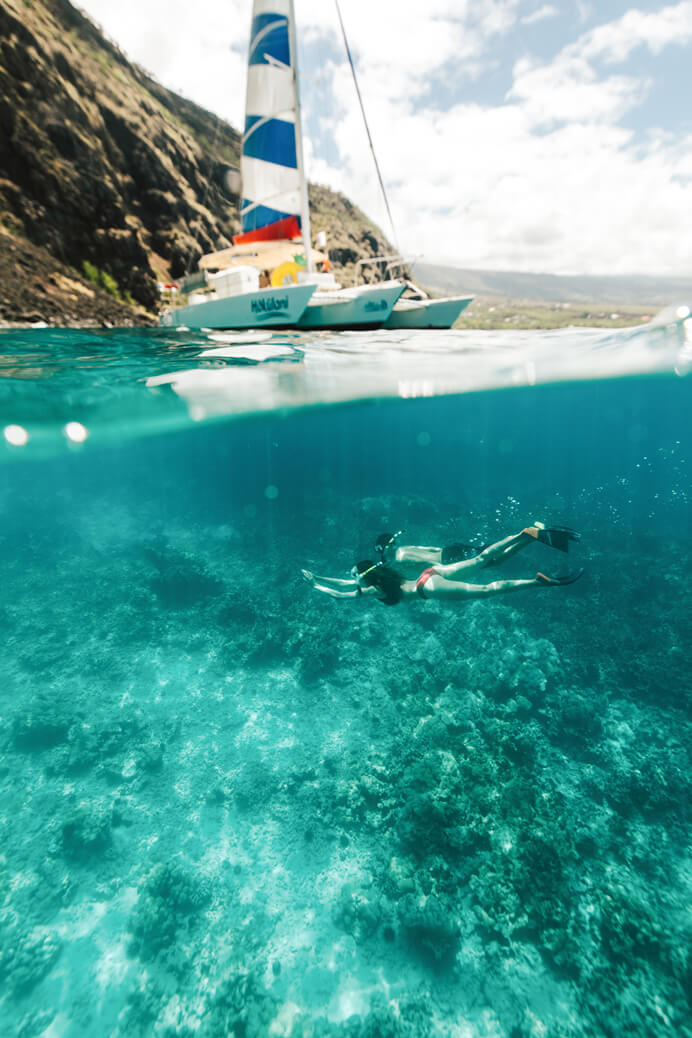 The most common destination for kayakers here is the Captain Cook monument. And the deepest part of the bay is an excellent spot for scuba divers and underwater photographers.
Around the bay are lush green forests, surviving in perfect harmony with the bay and turning this spot into heaven for kayaking lovers.
If you want to get into the water, you'll love this Kealakekua Bay Snorkel, Kayak, and Dolphin tour on the Big Island!
Wrap Up
Kayaking in Hawaii offers experiences you'll never forget with stunning views and lots of sea life. You've read about kayaking spots for beginners and experienced waterbugs alike with opportunities to explore smaller islands and even spot whales!
On your Hawaii vacation, you can find places to rent kayaks or leave all the planning up to the locals and book a guided kayak tour. Which destination is calling you?
Loving these places for kayaking in Hawaii and looking for more Hawaiian adventures? Find out the best waterfalls in Hawaii, where to snorkel on Maui, Oahu, or Kauai, and my Hawaii Diving Guide!