Are you planning a trip to the Big Island and want to know the best farmers markets on the Big Island worth checking out? Find out the top 20 best Big Island farmers markets that sell locally made products, fresh produce, and even souvenirs!
This post about the best Big Island farmers markets contains affiliate links which means if you purchase something from one of my affiliate links, I may earn a small commission that goes back into maintaining this blog.
Are you looking to shop local on your next trip to the Big Island of Hawaii?
One of my favorite places to go is a local farmers market. It's an awesome way to connect with the community, learn about Hawaii's history, and get fresh produce. And it's free!
The Big Island is home to dozens of farmers markets. These are great places to learn about local culture and experience the island. You'll find both big and small markets across the island, so there's one near you!
You can find everything from fresh fruit vendors, food vendors, artisans selling handmade goods, craftsmen crafting wood carvings…and more!
I've put together a list of what I think are the best Big Island farmers markets. If you're looking for a great way to spend the day with the family, keep reading!
Don't have time to read a bunch of Hawaii blog posts and reviews? Here are some of our top picks for visiting the Big Island.
Popular Big Island Tours/Activities
Favorite Big Island Resorts/Hotels
Want to Rent a Car in Hawaii?
One of the best places to rent a car in Hawaii is Discount Hawaii Car Rental because they get the best rates from top national companies like Alamo, Dollar, Thrifty, Avis, Enterprise, Budget, and Payless.
Want to skip all the planning and just access my detailed Big Island Itinerary complete with daily schedules, kid-friendly activities, and travel hacks? Click the button below.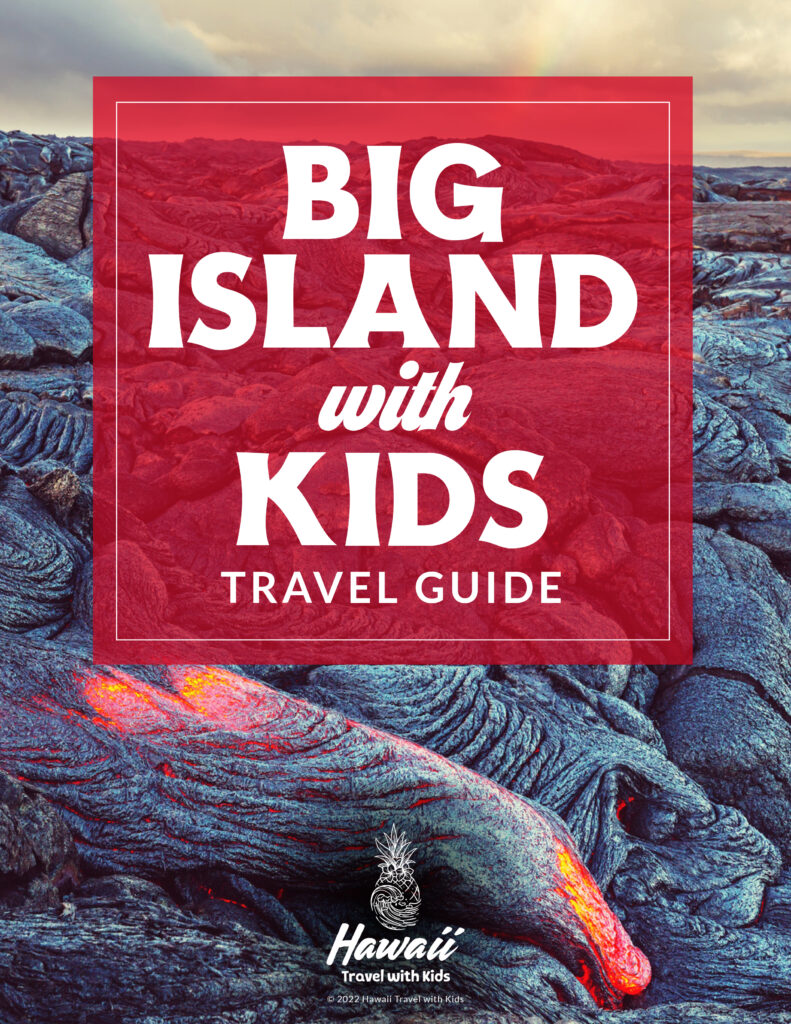 Big Island Farmers Markets FAQ
Are Big Island markets family-friendly?
Yes! Visiting a farmers market is one of the best ways for families to see Hawai'i. You'll meet farmers and other locals and find foods native to the island. Some markets even have activities just for kids.
What is the most popular farmers market on the Big Island?
The Hilo Farmers Market in downtown Hilo is the most popular. It's also the biggest, with over 200 vendors! While it's not the oldest, it started in 1988 and is open 7 days a week. It's actually one of the best things to do in Hilo!
Why should I visit the Big Island farmers markets?
It's a great way to support local farmers throughout the year. Purchasing from a Hawai'i farmers' market is also much more affordable than tourist locations.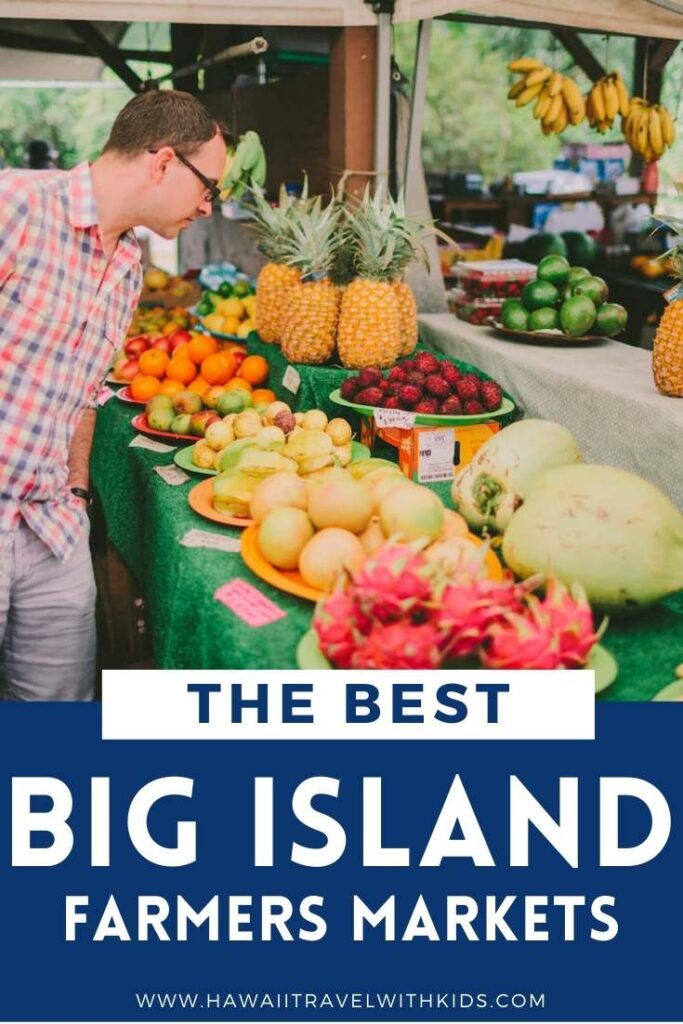 Top Big Island Farmers Markets to Visit
Keep reading for the best farmers market Big Island-style! You can check the map below to find the ones closest to you.
Hilo Farmers Market
Come to the popular Hilo Farmers Market near the Russell Carroll Mo'oheau County Park. Market-goers can enjoy live music at the bandstand at the park or check out the food trucks all around the market.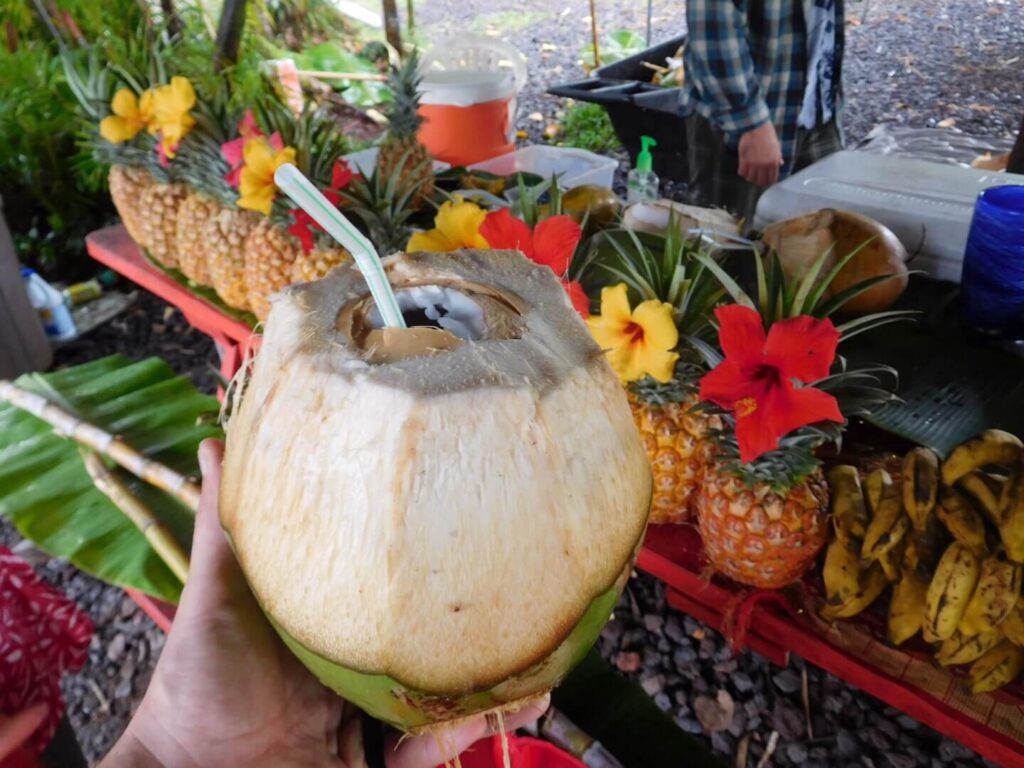 Come by this Big Island farmers market 7 days a week. They're open from 7 AM to 3 PM every day. The big market days are Wednesday and Saturday when they have the most vendors.
The Hilo Farmers Market is an ideal place to pick up things like fresh cacao pods and macadamia nuts for cheap. The vendors are super friendly and sell produce and coffee grown within miles of the market.
Na'alehu Farmers Market
Find the Na'alehu farmers market near the Punalu'u Bake Shoppe in Na'alehu. This Big Island farmers market schedule is Wednesday and Saturday from 8 AM to 2 PM. Sometimes they close early on Saturdays when things are slower, so go early.
Come to this small market for fresh fish, meat, produce, and eggs. Food trucks serve up coffee, hot plates, and smoothies. This is a wonderful place to talk to local artisans and pick up handmade jewelry, as well.
Hakalau Farmers Market and Foodshare
Halfway between Hilo and Honaka'a, you'll find this Hawai'i farmers market on Chin Chuck Road. The Hakalau Farmers Market is part of a greater residential effort to celebrate the local community and its long agricultural history.
Come by on Tuesday when they open at 3 PM for a few hours. You can pick up fermented goods, local honey, handmade candles, Thai food, and more!
Hawi Farmers Market
Find the Hawi Farmers Market under the trees at the Kohala Village Hub. You'll love the chill vibe of this rural market. They're open Saturdays from 8:30 AM until noon.
Come by for live music every weekend. This is a great spot to find unique jewelry, pottery, and handmade clothing. And they always have fresh produce and baked goods.
Kona Farmers Market
This Kailua-Kona farmers market goes by a few names, including Kona Village Marketplace. One of the best Big Island farmers markets, you'll find over 40 vendors at its permanent location on Ali'i Drive.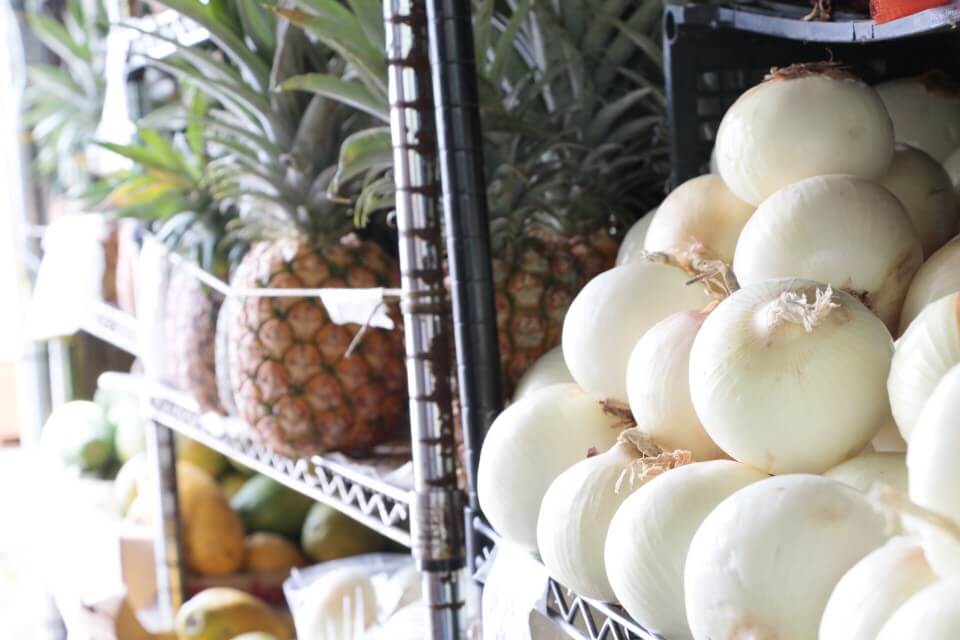 Stop by the Kona farmers market Wednesday through Sunday, from 7 AM to 4 PM. Besides an abundance of seasonal fruits and vegetables, you can purchase things like hand-carved wooden figures and surfboards.
Ho'oulu Community Farmers Market & Artisans Fair
Another Kona, Hawai'i farmers market, the Ho'oulu Community Market can be found at the Sheraton Kona Resort. They're open every Wednesday from 9 AM to 2 PM.
Just like the rest of the Big Island markets on our list, vendors here sell local produce and food. But at this stop, I recommend checking out all the art, like blown glass, paintings, and photography!
Keauhou Farmers Market
The Keauhou Farmers Market is open every Saturday from 8 AM to noon in the Keauhou Shopping Center. Check out their website to find information on all their vendors.
This Kailua-Kona farmers market is the place to pick up local jams and jellies and real Kona coffee. Vendors sell other fun stuff like herbal teas and sugarcane juice.
South Kona Fruit Stand
If you're enjoying all the great outdoor things to do in Kona, take time to refuel at the South Kona Fruit Stand. This rural Kona farmers market on Mamalahoa Highway is a favorite because of the quality.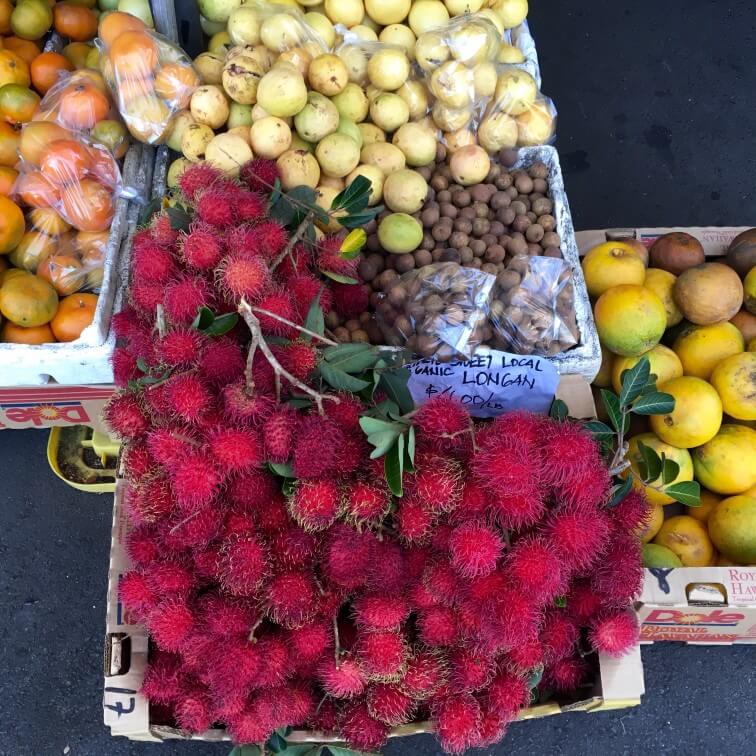 All the produce and coffee you'll buy here are grown on the proprietor's farm. Enjoy cold smoothies and made-to-order sandwiches. They're open every day but Tuesday.
Pure Kona Green Markets
Find the Pure Kona Green Markets next to the Greenwell Botanical Garden in Captain Cook. This is another unique Kona, Hawai'i farmers market. I suggest bringing the family to this market to experience the live performances.
You can find the typical Big Island market vendors selling produce, but people come here for the entertainment. Watch local children perform cultural dances, get a massage, or purchase fun art and souvenirs. This is the place to get canned goods like jam, pickles, honey, and herbal remedies.
Waikoloa King's Shops Farmers Market
This Waikoloa Village farmers market is located inside the King's Shops at the Waikoloa Beach Resort. It's a very small Waikoloa farmers market, but it's a fun place to stop if you're in the area.
You'll find vendors here selling local goods, like produce, fresh bagels, and herbal soap. There are 10 vendors on an average Tuesday when their open from 9 AM to 2 PM.
Farmers Market at Hamakua Harvest
Visit the kid-friendly farmers market at Hamakua Harvest for the welcoming atmosphere. Enjoy live music, hot food, sweet treats, and activities for the little ones.
They also have a decent selection of local honey, cacao, and fresh produce. This Honoka'a farmers market is located on Hawai'i Belt Road and is open Sundays from 9 AM to 2 PM.
Market at the Mill
If you're staying in the area and looking for a Puna farmers market, check out Hilo Coffee Mill's "Market @ the Mill." Open Saturdays from 9 AM to 2 PM, it's located on the Mamalahoa Highway in rural Mountain View.
The Market @ the Mill is frequented by locals and visitors alike. Purchase all your essential produce here. You can also enjoy a hot lunch while you watch live musical performances.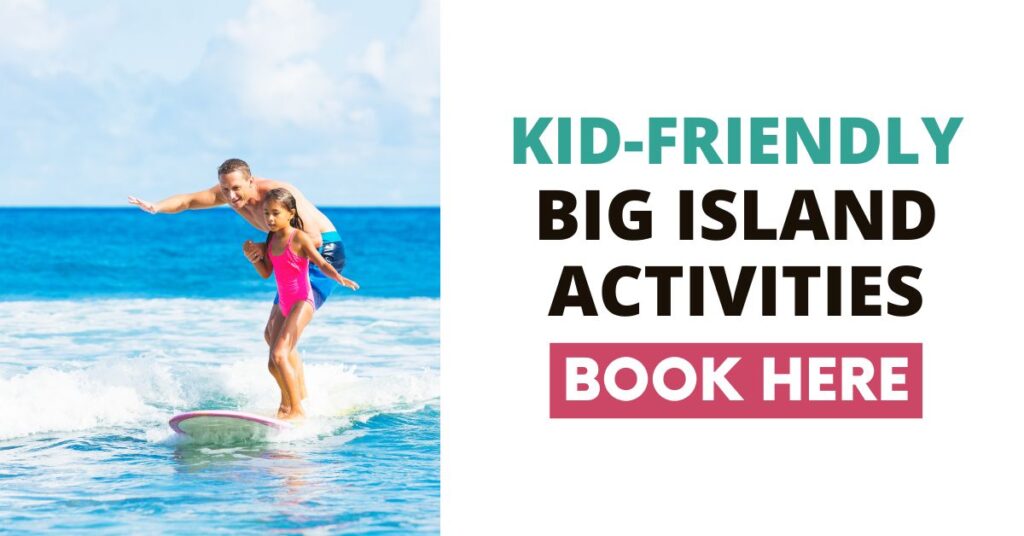 Maku'u Farmers Market
Find the Maku'u Farmers Market located off Keaau-Pahoa Road. This Puna farmers market supports the endeavors of the local native Hawaiian community. They're open Sundays from 7:30 AM to noon.
Come and enjoy shaved ice and Thai barbeque. Check out handmade items and one-of-a-kind art. You can pick up fish, goat cheese, local honey, produce, and more.
Uncles Kaimu Farmers Market
While you're visiting Kaimu's black sand beaches, bring the kids for the Saturday morning Kaimu Farmers Market at Uncles 'Awa Bar. This Puna farmers market is a quirky rustic experience with lots of local craft and farm vendors.
There's live music all morning, as well as vegan treats, local produce, and fresh baked goods. Uncles 'Awa Bar also hosts the Kalapana Night Market on Wednesdays after 5 PM. There's alcohol and a $20 cover is required, so don't bring the kids.
Pahoa Market in the Park
In Pahoa District Park, you'll find a playground, ball fields, and a growing farmers market. This newer Big Island farmers market is open on Saturdays from 8 AM to 2 PM.
It's a good spot to get some hot food and pick up local fruits and vegetables. Grab some treats and head to the grassy lawns of Pahoa Park or watch skaters in the skate park.
Pana'ewa Farmers Market
This is a Hilo farmers market run by the local farmers association. They have a strict rule of accepting only local farm vendors and plant-based artisan vendors.
Pick up produce and animal products, handmade goods, and hot dishes. The Pana'ewa market is open from 6 to 10 AM on Railroad Avenue across from the Home Depot.
Kino'ole Farmers Market
The Kino'ole Farmers Market is located in a parking lot on Kino'ole Street. This open-air market is a simple gathering of friendly vendors. Come here on Saturday mornings from 6:30 to 11 AM.
There's a variety of high-quality local produce like coconuts, avocado, and pineapple. Munch on fresh bread and taro chips. If you're looking for Hawaiian plants, is the place to get orchids and anthuriums.
Hilo Town Market
This Big Island farmers market is a night market, held on Fridays from 5 to 8 PM. The Hilo Town Market's permanent location is on Waianuenue Avenue across from Mo's Fish & Chips.
This place is bustling on Friday nights with live bands and food vendors serving up Texas-style barbeque and birria tacos. They have activities for kids, and you can pick up local produce and baked goods.
Volcano Farmers Market
The Volcano Farmers Market is held in the Cooper Center on Wright Road in Volcano Village. This Big Island farmers market schedule is Sundays from 6 to 10 AM.
This is a great location to come on days when the weather isn't great. Under the pavilion awning, enjoy perusing all your typical farmers market finds.
Ka'u Farmers Market
the Ka'u Farmers Market is held every Wednesday and Saturday from 8 AM to noon. Find them on Mamalahoa Highway in Na'alehu.
Enjoy live music on the lawn while you shop for produce, souvenirs, and fresh eggs. If you're hungry, there's Thai and Mexican food, frozen treats, and hot coffee!
Waimea Town Market
The Waimea Town Market is one of the larger Big Island farmers markets with over 40 vendors. It's held on the Park School grounds every Saturday from 7:30 AM to noon.
You'll find so many things to love about this Kohala farmers market. We love the variety of prepared foods and hand-crafted items. Pick up passion fruit butter, hand-carved knives, some chicken tacos, and fresh produce while you're at it!
Waimea Midweek Farmers Market
Held every Wednesday from 9 AM to 2 PM, the Waimea Midweek Farmers Market was created a decade ago to fulfill a local need for more markets. Find this Kohala farmers market at the Paniolo Preservation Society, formerly the Pukalani Stables.
Check out the museum and learn about the local area while you enjoy the scenic view and farmers market fines. Pick up locally farmed fruits and vegetables, and don't miss out on the great food trucks!
Kamuela Farmers Market
Also held at the Paniolo Preservation Society, the Kamuela Farmers Market is open on Saturdays from 7:30 AM to 1 PM. Enjoy free admission to the cowboy museum and know that a portion of the market proceeds goes back to the preservation society.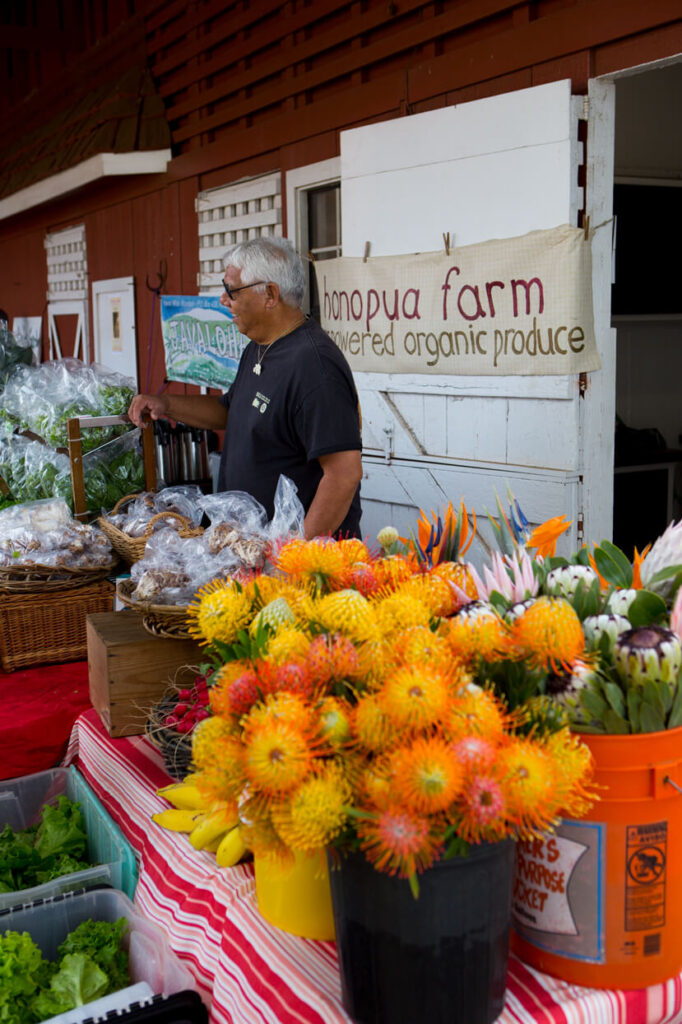 This Kohala farmers market hosts live music and events. Enjoy hot food and fermented beverages. You'll find all your classic market produce, along with handmade wooden crafts like brushes, bowls, and more.
Tips for Visiting a Big Island Farmers Market
While planning your trip to a Hawai'i farmers market, here are our tips!
Bring cash. These days a lot more vendors accept cards but don't depend on this when visiting Big Island markets.
Think about what you're going to carry everything back in. Canvas bags are always a good idea. If you are getting things that need to be refrigerated, consider bringing a wheeled cooler.
If possible, check the market websites before heading out. They usually list vendors. Then you'll know what products to expect. If you want to eat lunch or pick up souvenirs at a market, make sure they offer those things.
Dress weather appropriate. Some markets are outdoors with no cover from the sun or rain. Also, wear comfortable shoes and plan on walking!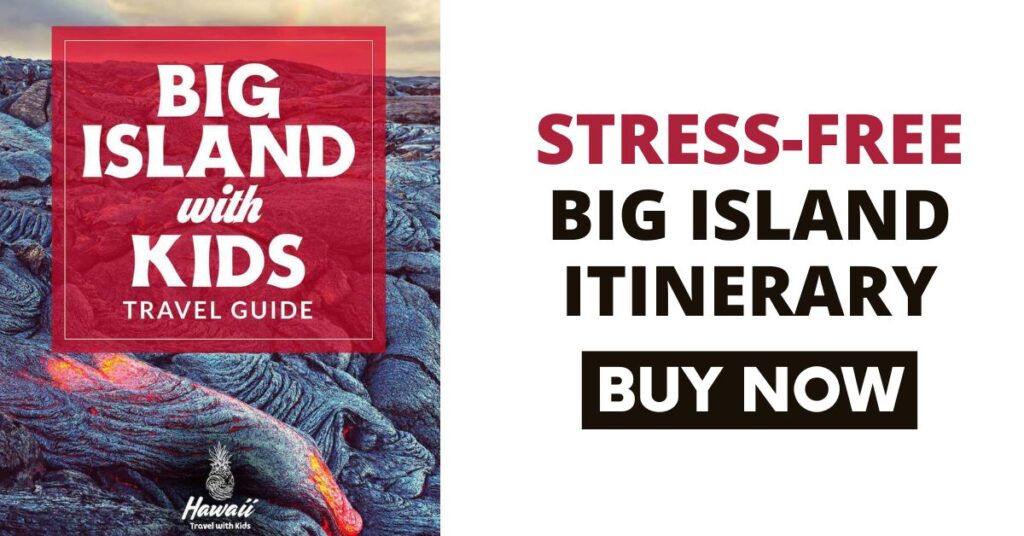 Check Out the Best Big Island Markets
You'll find farmers markets all over the Big Island. We've shared our favorites with you. Besides fresh, seasonal fruits and vegetables, there are all kinds of treats and live performances at Big Island farmers markets
The farmers markets of Hawai'i are a great way to see what the island is all about. If you're just looking for a unique way to spend a day with the kids, head to the Big Island farmers markets. You never know what you'll find!