Are you planning your first trip to Hawaii and can't decide when to go? Keep scrolling to find out the worst time to visit Hawaii so you can avoid it!
This post about the worst time to visit Hawaii was written by Hawaii travel expert Marcie Cheung and contains affiliate links which means if you purchase something from one of my affiliate links, I may earn a small commission that goes back into maintaining this blog.
After all the hours that went into planning along with saving up for your Hawaiian vacation, the last thing that you want to run into during your visit is a week's worth of bad weather.
Unless you can tell the future, predicting the weather that far out in advance can be very hard to do.
You also may not be one that enjoys rather large crowds, so steering clear of Hawaii's peak season is another thing for you to keep in mind.

With so much to consider, choosing the right date on the calendar for your trip may prove extremely difficult and have you stressed out. Don't be left scratching your head wondering when the best and worst time to go to Hawaii is.
Keep scrolling for a closer look at some of the best and worst times to visit Hawaii.
Want to skip all the planning and just access my detailed Hawaii Itineraries complete with daily schedules, kid-friendly activities, and travel hacks? Click the button below.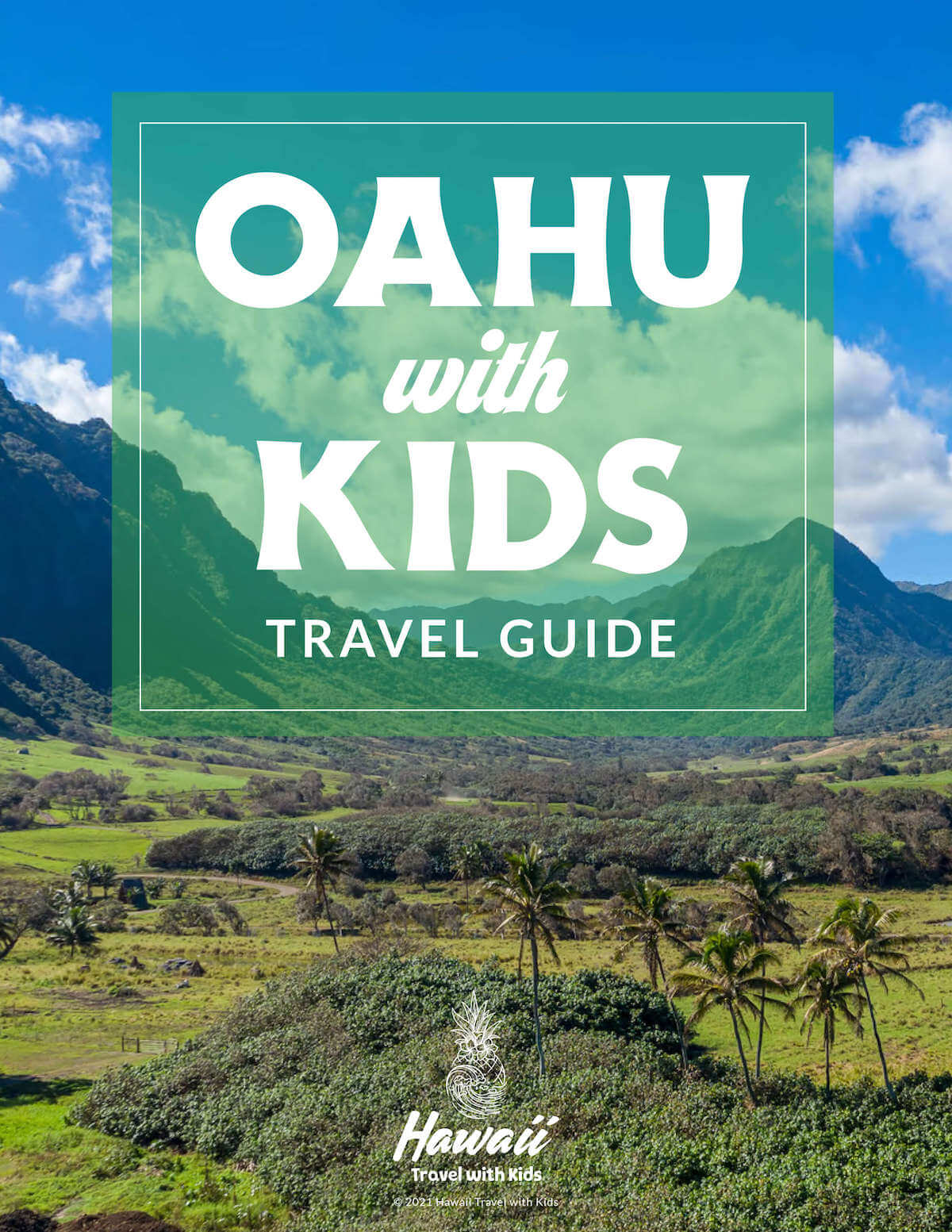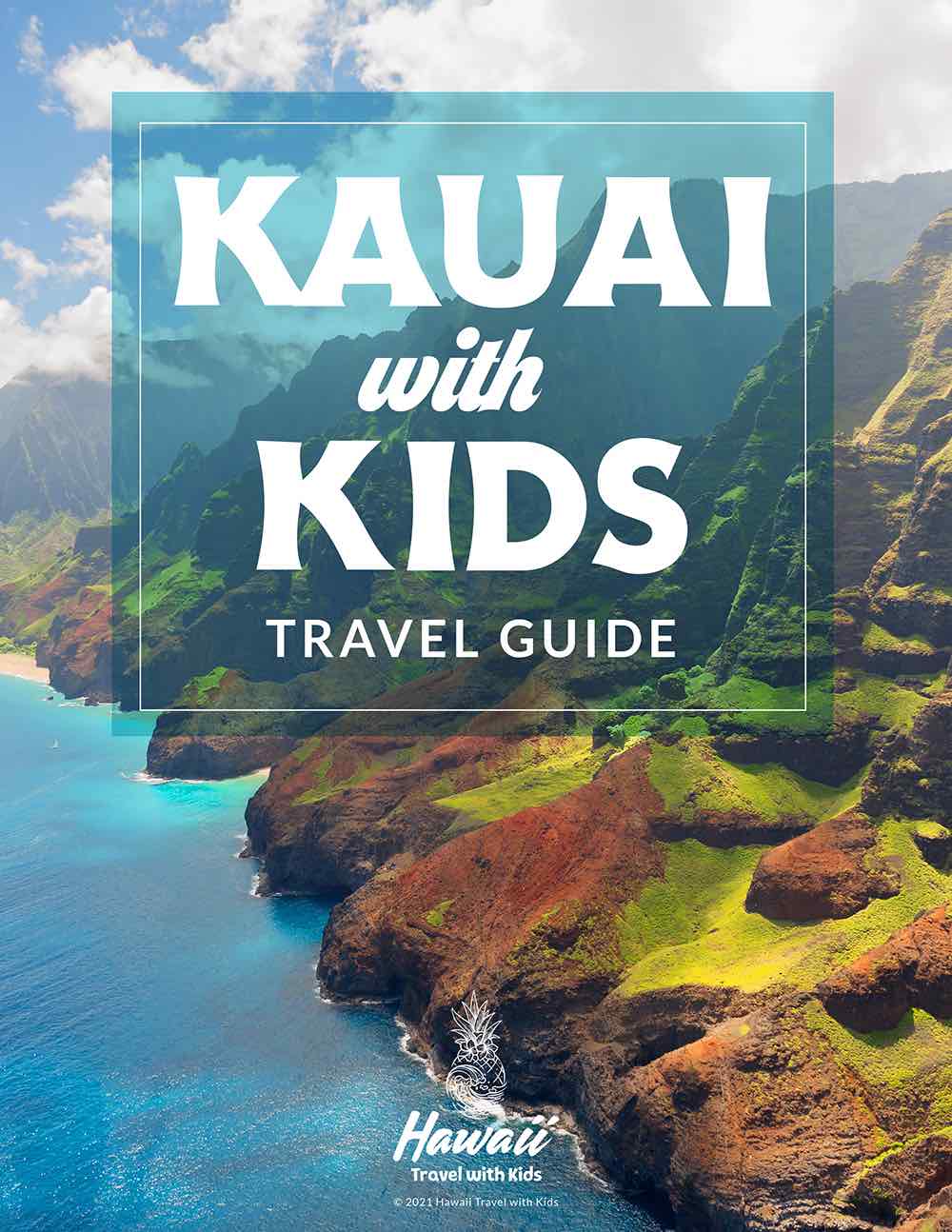 Hawaii Travel FAQs
What is the cheapest time to visit Hawaii?
While you can find flight deals almost any time of the year, the cheapest time to fly to Hawaii is typically in March, May, September, and October. These are part of Hawaii's shoulder season and don't have school breaks. But, you can sign up to get emails about flight deals and sometimes there are crazy deals for school breaks or peak season.
What can I do in Hawaii in the rain?
Usually, when it rains in Hawaii, it's pretty brief and you can count on sun later on. However, sometimes it will rain for days. On those days, it's a great opportunity to check out a museum, go shopping, go on a food tour, or enjoy a hot tub at your resort.
What's the rainiest month in Hawaii?
The rainy season for Hawaii starts in November and lasts until about March. But, that doesn't mean it rains non-stop during those months. Often it just means it will rain for an hour or two. And sometimes it's sunny and rain-free for weeks.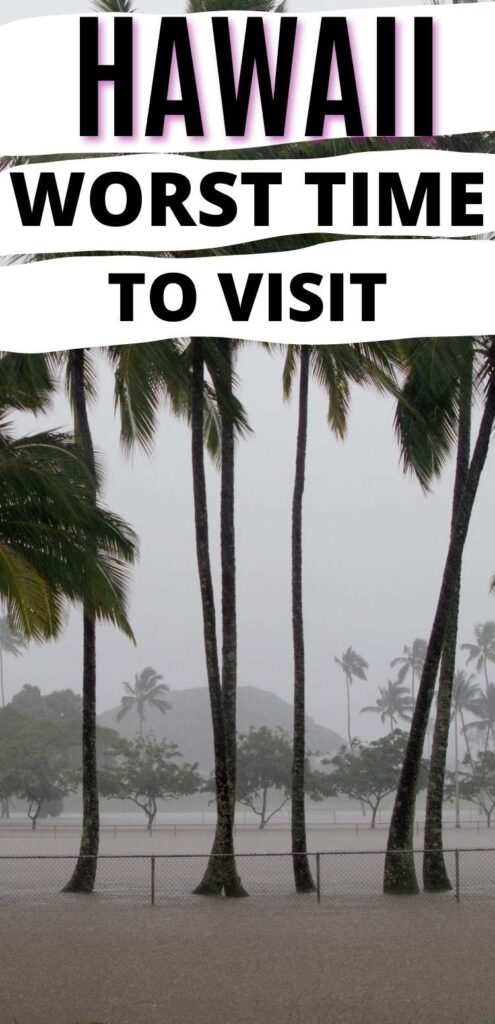 When is Rainy Season in Hawaii?
Are you hoping to avoid the rain during your vacation? The winter and rainy season for Hawaii starts in November and lasts until about March, while December is typically considered to be the rainiest month in Hawaii. But there's good news!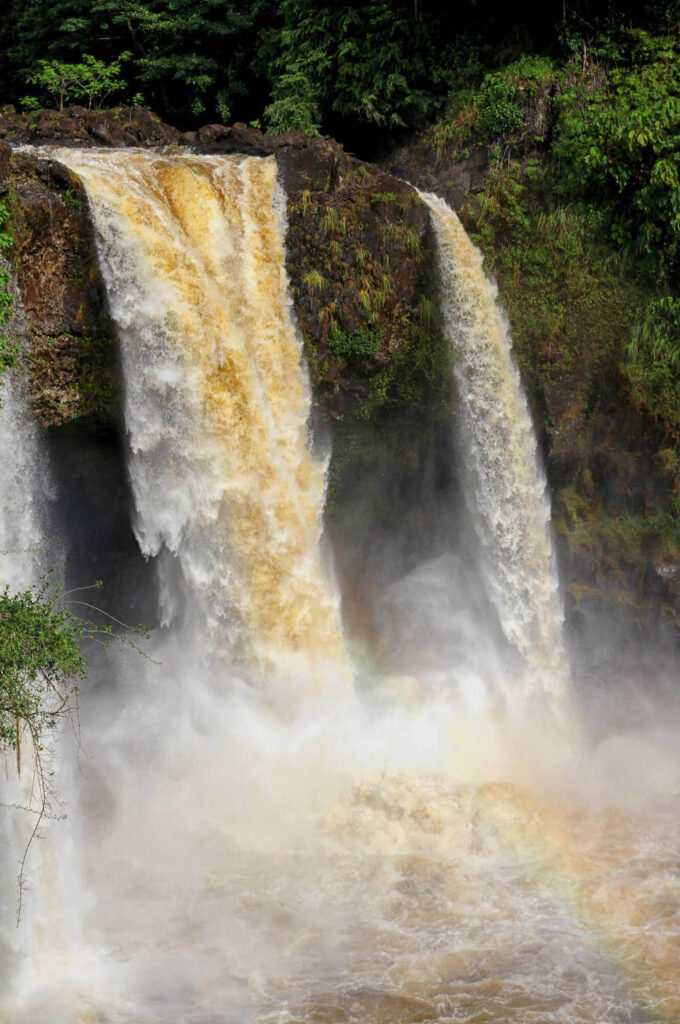 These "wetter" months don't receive that much more rain than any of the other months of the year. And should you decide to vacation during this time, there's a chance you may go an entire week without any rain. At times, the opposite holds true during the "dry season."
When is Hurricane Season in Hawaii?
Don't want to take your chances of a hurricane ruining your Hawaii family vacation? The official hurricane season for Hawaii begins in June and runs until the end of November. There is information out there that could help you feel easier about visiting during hurricane season.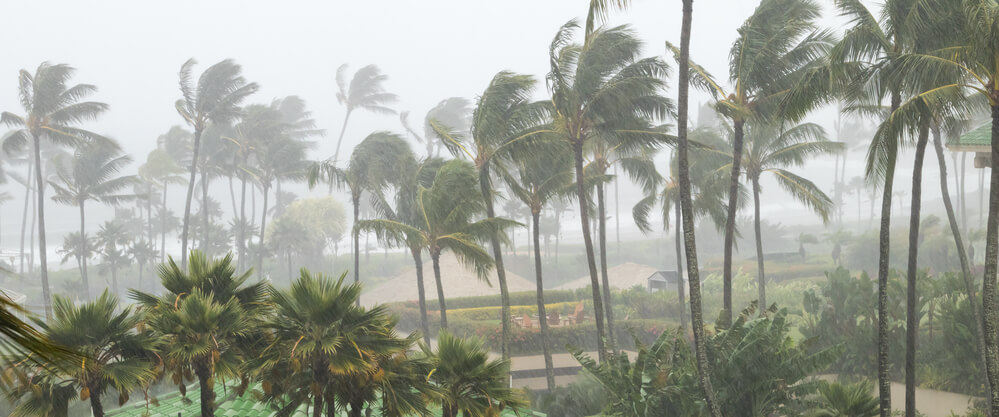 Hawaii doesn't experience hurricanes that often because of the currents, winds, and ocean temperatures that surround the islands. Though there have certainly been plenty of scares over the years, Hawaii hasn't experienced a direct impact from a hurricane since 1992 (Hurricane Iniki).
When is the Best time to Visit Hawaii?
Many people come to the wrong conclusion when they think that summer is the best time to visit Hawaii. That's because the Hawaiian weather can be very hot and humid during that time of year. So, if you don't want to feel like a sardine in a can that's been placed in an oven, avoid the summer.

There are more people during these months, the prices are still reasonably cheaper than the popular winter months that tourists are drawn to.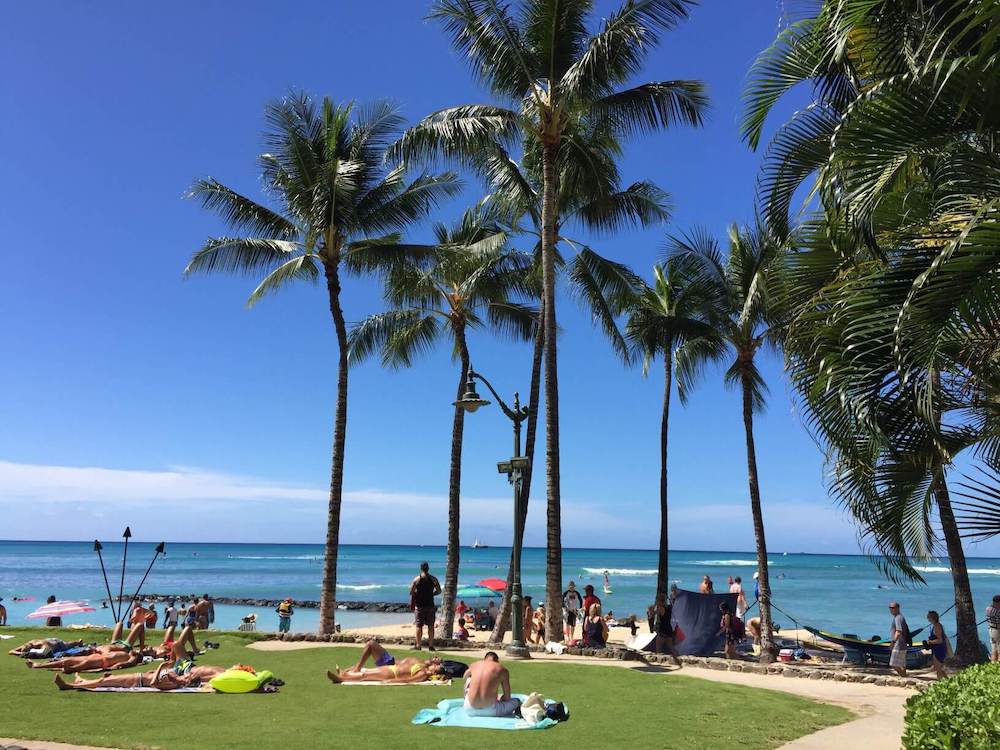 The fall months are personally your best option. Most people would say that the best three months to visit Hawaii are May, August, and September. This is when you'll be able to enjoy beautiful weather, fewer people, and lower rates.
Save Money with Points
Here are the best credit card offers for families who travel and want to use points to pay for airfare and hotels in Hawaii.
When is Hawaii Peak Travel Season?
When you're visiting any one of Hawaii's islands, the traveling peak season starts around the middle of December and continues until about mid-April. Due to its popularity during this time, places will be busier while prices will be at their absolute highest.
The same can be said about expensive airfare pricing. Traveling is also known to pick up around the holidays, the Easter holiday, school breaks, and you'll certainly end up paying for it.
When is the Worst Time to Visit Hawaii?
In all honesty, it's hard to come up with the "worst time to go to Hawaii", because no matter when you visit, you're sure to have the time of your life.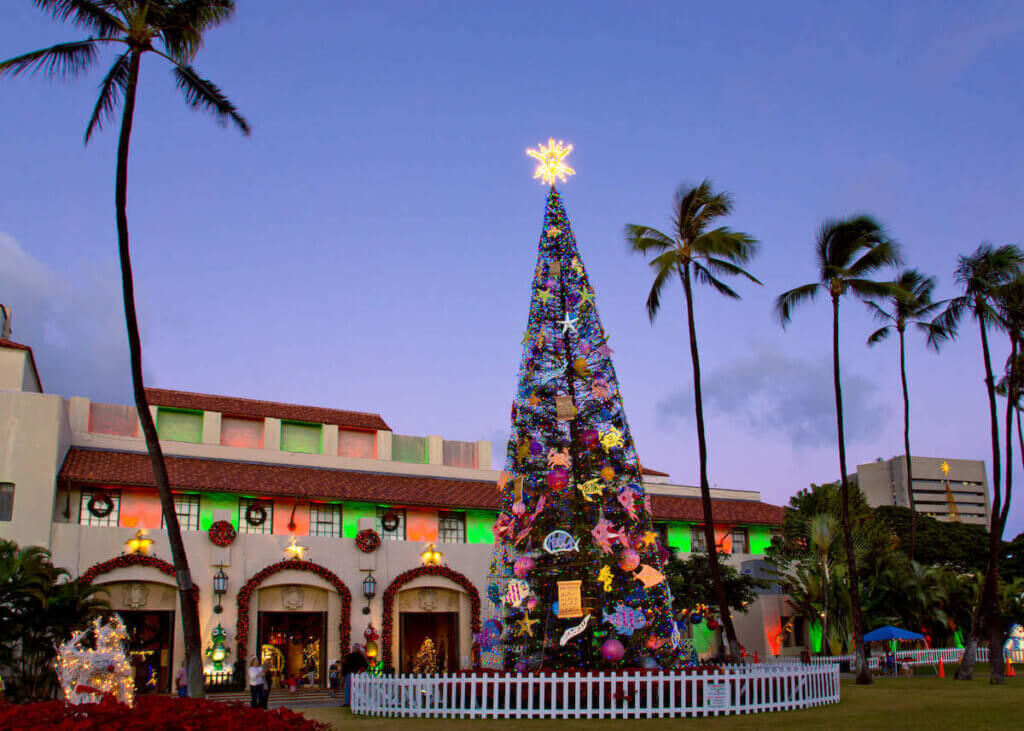 But if you want a second opinion on the matter, December is considered by most to be one of the worst months to visit Hawaii. This is due to a combination of different factors, including it being the rainiest month of the year, along with how busy it is during that time period.
When you're on a budget, some of the worst months to go on a trip to Hawaii are during the winter. Again, these months start around the middle of December and run all the way through March.
So, if you want to have some money left over at the end of your trip, you should wait until the fall. However, if you love to surf and want to experience migrating humpback whales, the winter months may not be so bad after all.
When is the Worst Time to Visit Maui?
Some of you may be planning a trip specifically to Maui and are wondering when the worst time to visit the island is? My answer for you is very similar to before. Maui experiences beautiful weather mostly year-round, while there aren't too many times where you'll have rain for days on end.
So, if you decide to visit during the rainy season, you should still run into amazing weather.
But just like anywhere else in Hawaii, Maui experiences a lot more people during the summer and especially during the winter seasons. Prices will be very high for accommodations, plane tickets, and car rentals.
Best and Worst Time to go to Hawaii Wrap Up
Hopefully, now you've got a better idea of when the best and worst time to travel to Hawaii is. It's mostly just a matter of preference, what you're hoping to do, and what you're willing to spend while you're there.
What month does your family plan on visiting one of Hawaii's islands? If you've already made the trip, when did you visit and how was your experience?