Are you planning a trip to Hawaii and want ideas for epic Hawaii adventures? Keep scrolling to find out the best Hawaii zipline tours worth checking out.
This guide to ziplining in Hawaii was written by Hawaii travel expert Marcie Cheung and contains affiliate links which means if you purchase something from one of my affiliate links, I may earn a small commission that goes back into maintaining this blog.
Maui, Kauai, Oahu, and the Big Island of Hawaii are home to some of the most beautiful beaches in the world. But there are also mountains and rainforests, which are the setting for exciting outdoor activities!
Ziplining is always a great option for an adventure on vacation! And ziplining in Hawaii offers tourists impressive views of the varied landscape.
This is a great activity to break up beach days and tourist attractions. You'll get a different view of Hawaii from above, and see it in a way that few people get to!
Plus, it's an activity that most kids and adults can do! Definitely add Hawaii ziplining to your vacation bucket list. Below, you'll find my guide to ziplining in Hawaii.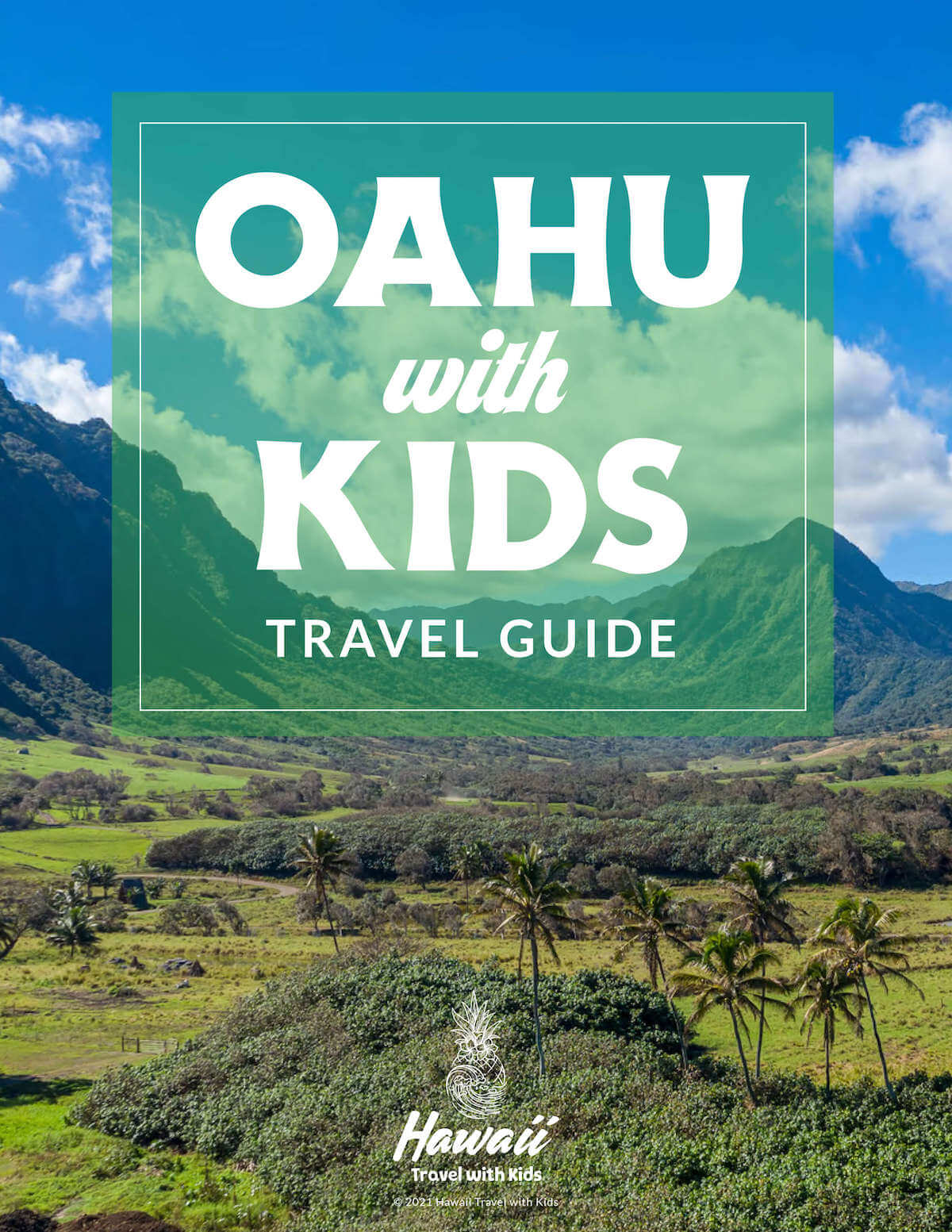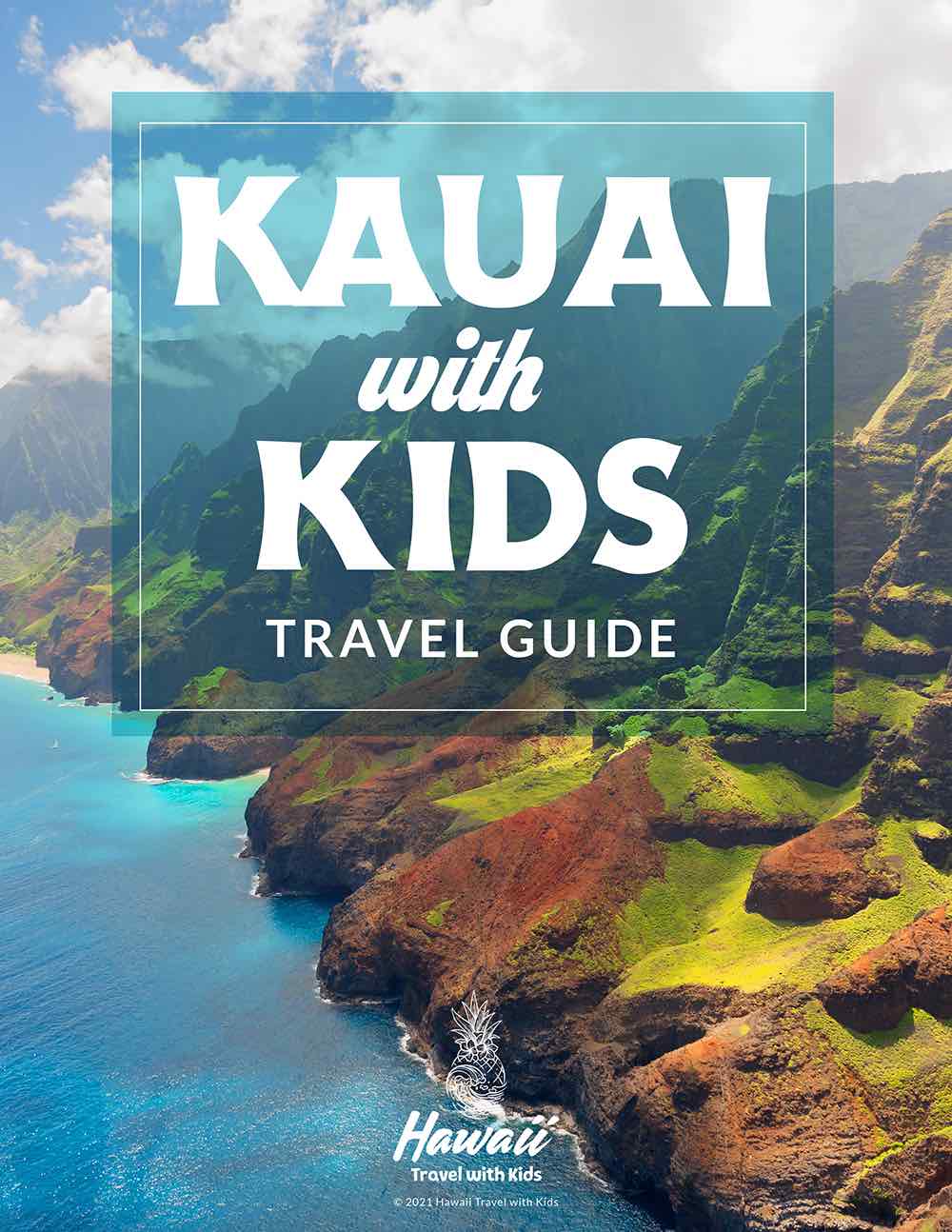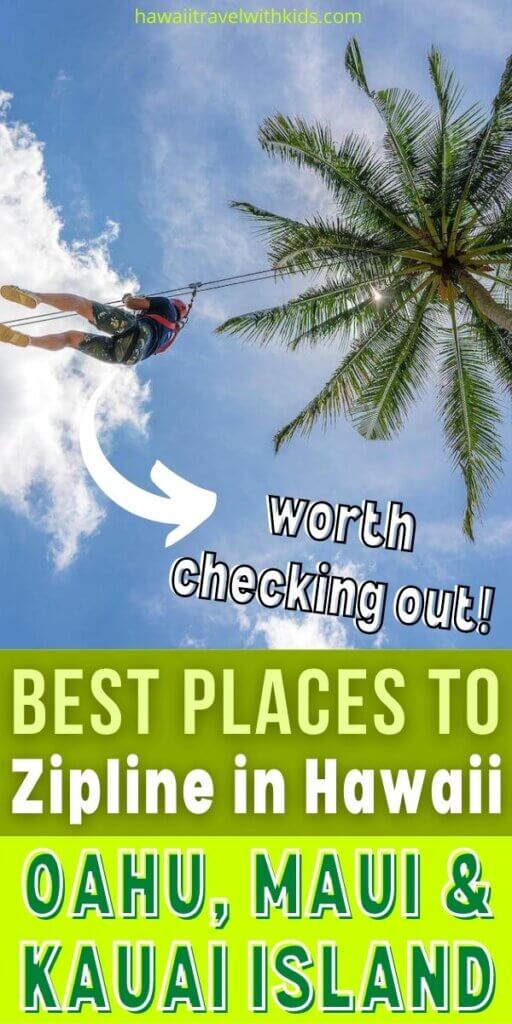 What is a Zipline Canopy Tour?
Ziplining first became popular in Costa Rica. It was created in the 1970s as a way for biologists to easily move between canopies above the rainforests!
The appeal of this minimally invasive, adventure sport quickly caught on. Today, it's a thriving industry in resorts and adventure camps all over the world.
The Hawaiian Islands are home to several zipline companies offering a wide variety of tours and packages for tourists.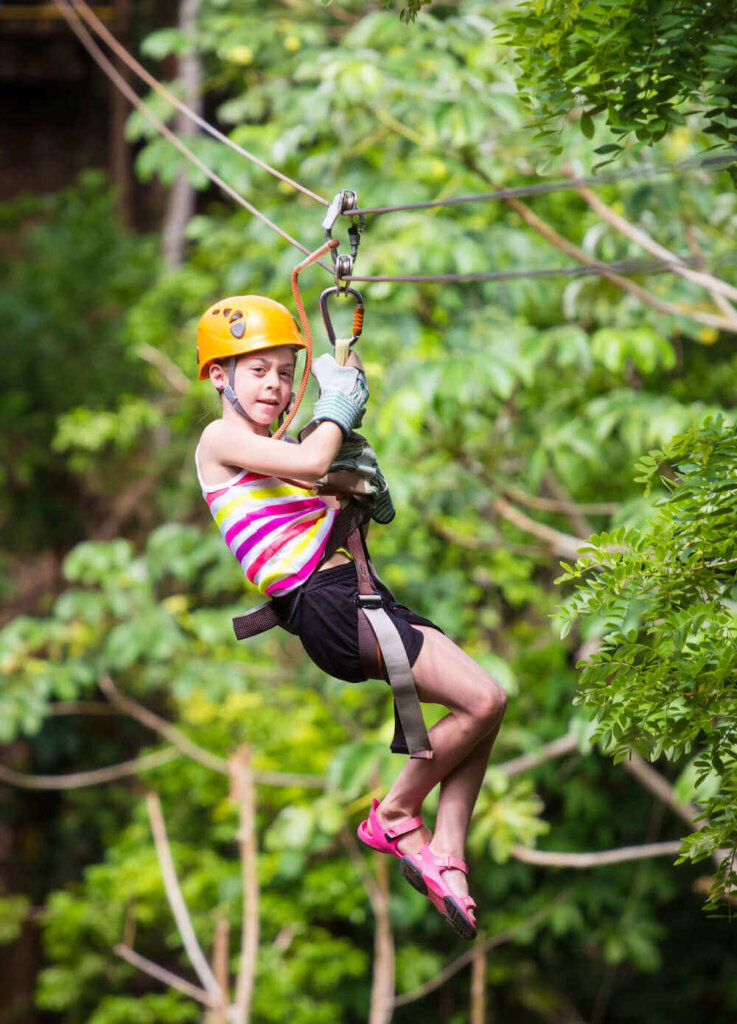 Hawaii Ziplining Tips for Beginners
If it's your first time ziplining, there are a few key rules to keep in mind that are universal to most zipline tour providers. Your safety is the top priority, so it's important to respect to basic rules and regulations. Your tour guide will ensure you're suited up properly and advise you every step of the way.
Make a Reservation Before You Go
Book your Hawaii zipline tour in advance to save the day. It's a popular outdoor activity and some places offer a limited number of tours per day.
Even if a place offers walk-in bookings, I suggest booking in advance. Then, make sure you keep track of the confirmation information. With travel, these details are easy to forget.
Plan for Travel and Tour Time
The zipline tours are a must do while visiting Hawaii, but it's important to plan your day accordingly. It's really easy to over-schedule in Hawaii without considering the driving time to/from your activities.
GPS ahead of time to figure out how long it will take to get from your resort to the zipline tour. Then, double check how long your tour is so you can plan for enough hours there.
Most tours range from 1 to 4 hours. If you're scheduling transportation, this info will save you a lot of stress.
Don't Bring Too Much Stuff
Loose items such as phones, cameras, keys, and water bottles are NOT allowed on many zipline tours in Hawaii because they might fall out.
This rule is for the safety of people working under these lines. They can get injured by unsecured objects going over their heads.
If you do decide to take your phone or camera with you, be sure it will stay put. You don't want that nice new iPhone falling out mid-ride somewhere in the jungle!
What to Wear Ziplining in Hawaii
Close-toed shoes are usually recommended while ziplining. And go with comfortable clothing for your adventure. The last thing you want is to be fussing with tank top straps that keep falling off or shorts that are uncomfortable.
Check with the tour company for any clothing restrictions. And since you'll be in the sun for long periods of time, sunscreen and insect repellent are a must.
Where to Zipline in Hawaii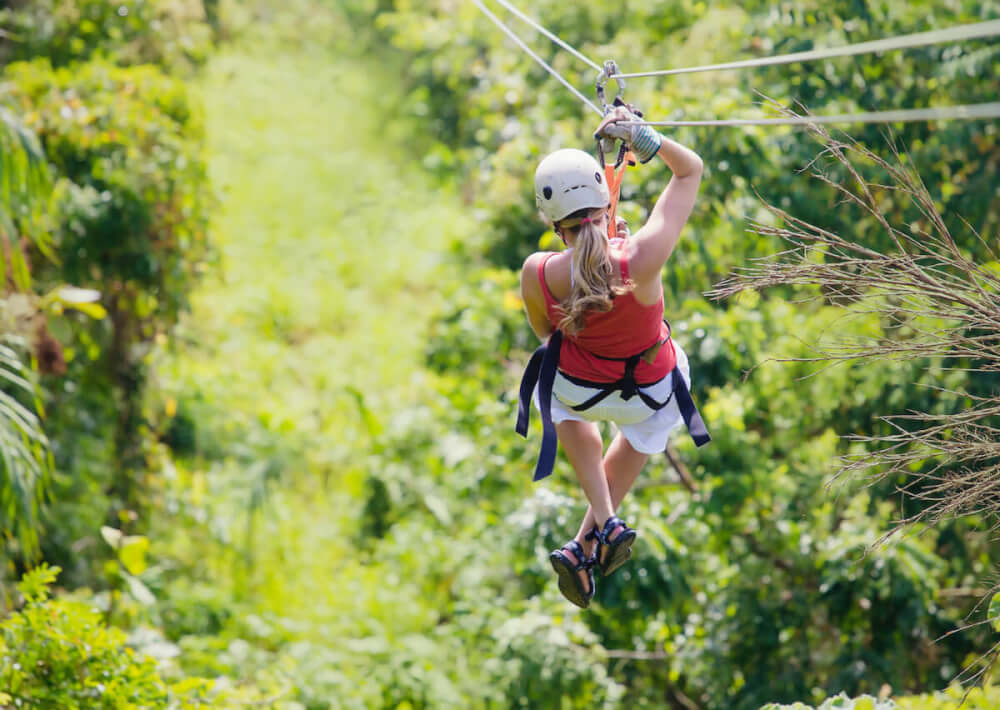 Ziplining in Hawaii (Big Island)
Kohala Zipline
Just an hour from Kailua Kona, Kohala Zipline offers 2 fun ziplining packages for guests over the age of 8. We did this on our last trip to the Big Island and you can read our full review.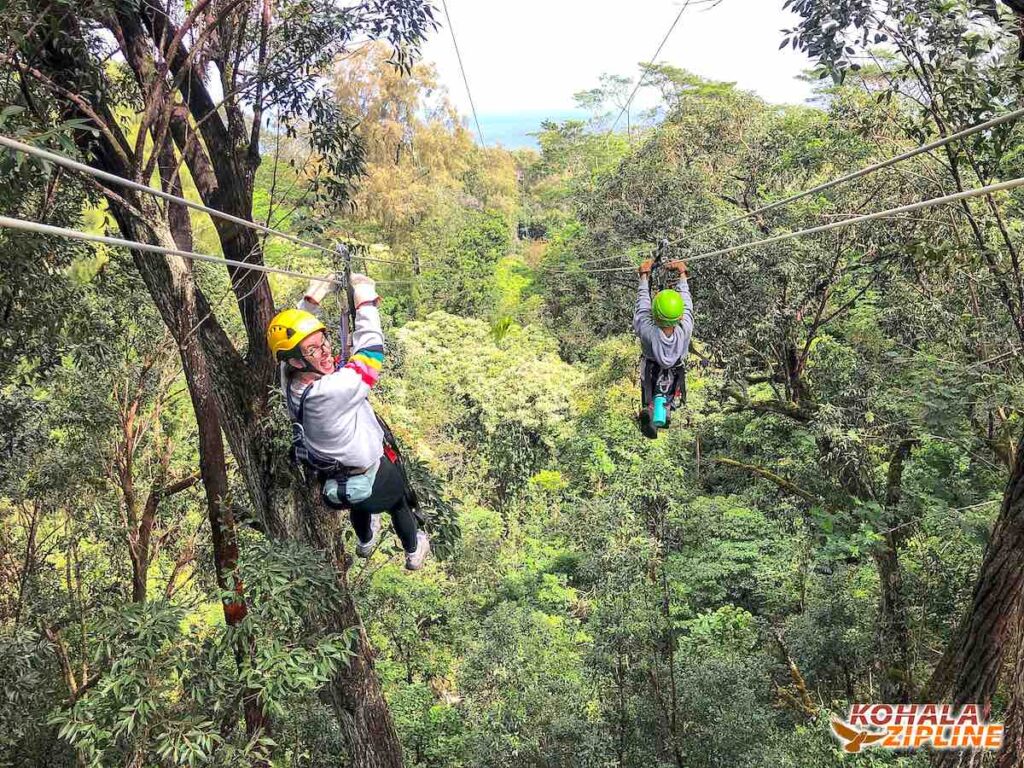 Spend a few hours exploring the Kohala canopy. You're sure to have a great time taking in the natural landscape along this private nature reserve. Check latest rates and more information.
Guests can book a 3-hour canopy tour that takes them along 9 ziplines and over 5 sky bridges on the Kohala Canopy Adventure.
For a full canopy immersion, consider the 8-hour tour that immerses adventurous zipliners in the tall forest complete with a picnic and refreshing swim under a waterfall.
Umauma Falls Zipline Skyline
I have a the perfect family-friendly ziplining experience near Hilo on the Island of Hawaii. Head to Umauma Falls Zipline Skyline.
Zipliners as young as 4 will enjoy seeing a river gorge, waterfalls, and a lava tube. The Hilo zipline tours are 90-minutes long, which is ideal for a family looking for a ziplining adventure without a huge time commitment. Check latest rates and more information.
Kolekole Falls Big Island Zipline Adventures
Kolekole Falls Big Island Zipline Adventure is a fun choice. You'll get to go on not 1 but 7 different ziplines! You'll soar over cascading waterfalls as you glide across green valleys, ravines filled with streams and waterfalls at high speeds.
The 7th zipline takes you close up to a 450-foot ravine where a 250-foot Kolekole waterfall can be seen in all its glory! This was voted the best zipline in Hawaii and its fun for the whole family. It's some of the best ziplining in Big Island Hawaii. Check latest rates and more information.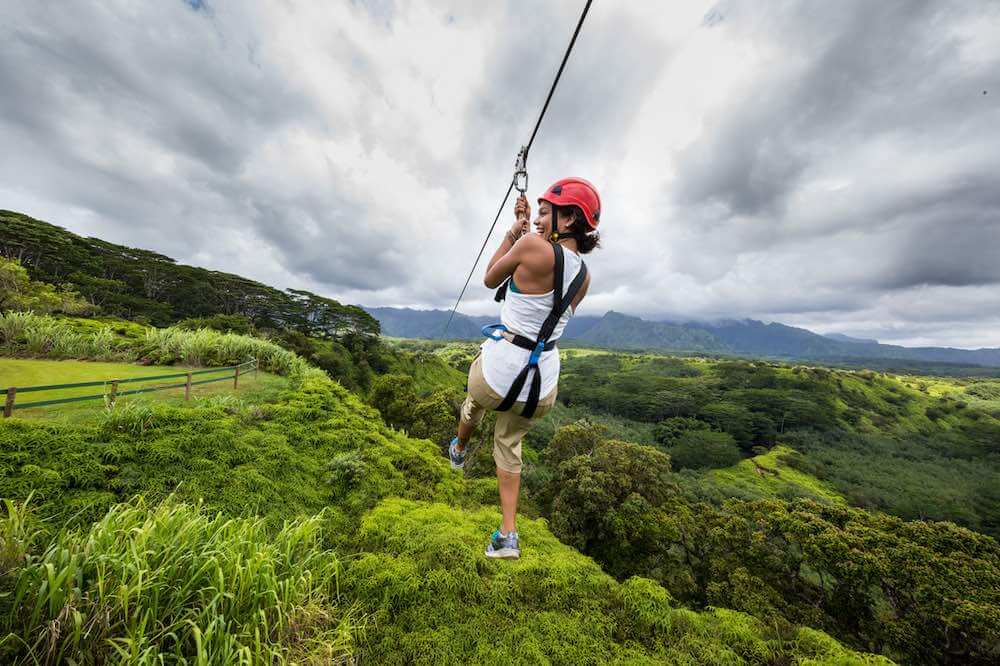 Where to go Ziplining on Kauai Hawaii
Outfitters Kauai
Out of all the Hawaiian Islands, I'd say Kauai Ziplining is probably the most memorable. And many travelers claim Kauai has the best ziplining in Hawaii.
If you're heading to Kauai and looking for a variety of things to do, Outfitters Kauai provides several options. It's also the largest zipline in Hawaii!
They also have add-on packages available to help create the ultimate experience. can incorporate a kayak tour and downhill biking into your ziplining in Kauai Hawaii adventure, Check latest rates and more information.
Koloa Zipline Flyin' Kauaian Adventure
There's also the Koloa Zipline Flyin' Kauaian Adventure in Poipu. Soar above famous movie sites and Hawaii's first sugar plantation. This is a 3.5-hour, 8-line adventure. It takes you zig-zagging throughout the 22,000 acres of plantation property that is the Old Koloa Sugar Mill!
Zip traditional style or try one-of-a-kind Flyin' Hawaiian Harness for headfirst zip action. This is where you fly superman fashion, hands free, even upside down, without holding on at all! I think this Kauai Hawaii zipline is the best zipline Hawaii has to offer. Check latest rates and more information.
Skyline Hawaii
Another Kauai zipline option is Skyline Hawaii. Visitors can choose from either an 8-line or 5-line Kauai canopy tour. Skyline Hawaii offers the only plank-launch in Hawaii. Skyline Hawaii was voted one of the best zipline companies in Hawaii. Check latest rates and more information.
These are just a few Kauai ziplining experiences. You can see the full list HERE.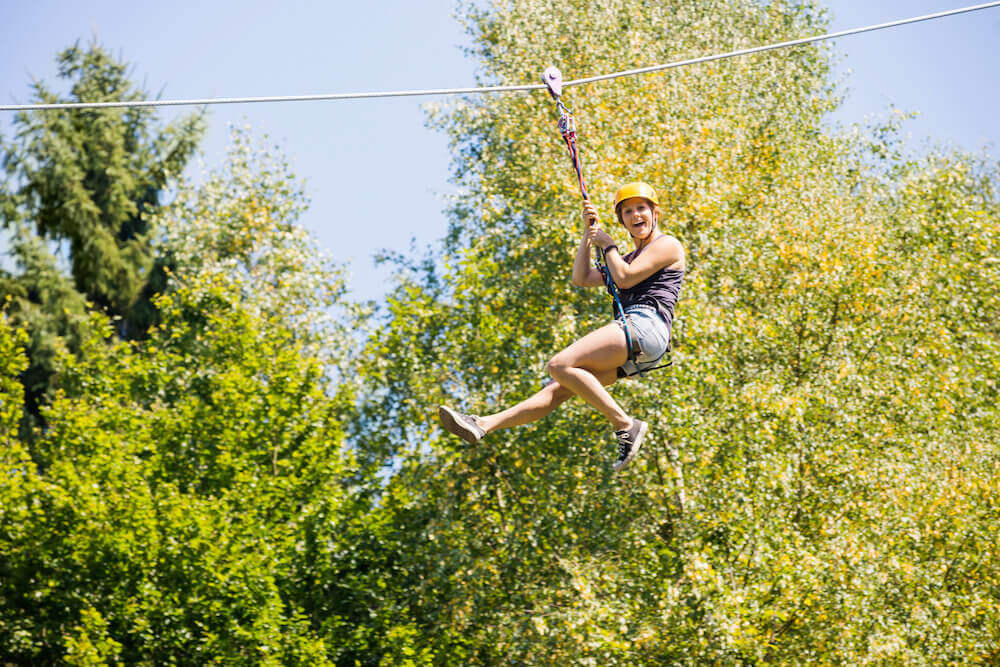 Where to go Ziplining in Maui Hawaii
Kapalua Zipline
Located on the west side of Maui, Kapalua Zipline offers day-long zipline adventures. You'll enjoy a scenic, lush drive through pineapple fields to the top of the forest. Once at the forest, visitors can enjoy 3 separate ziplines. Check latest rates and more information.
They'll soar upwards of 60-miles-per-hour over the vast landscape. Kapalua Zipline is also home to the Kapalua Bridge, which spans 360-feet. It's the longest suspension bridge in Hawaii and the highest pedestrian bridge in the country.
This is the best zipline in Maui for people staying in Lahaina and Ka'anapali.
Camp Maui Zipline Tour
There's also the Camp Maui Zipline Tour on the North Shore. Kids as young as 5 years old can participate, making it one of the best things to do on Maui with kids.
If you have ever wanted to fly through the treetops, then this is your chance! Spend a day high up in Maui's tree lines, zipping across 7 different ziplines. Check latest rates and more information.
You'll be harnessed into a three-point safety system that allows for complete free range of motion. Go ahead and spin around while you zoom down these amazing courses. Those dizzy spells will be worth it!
This is one of the best ziplining on Maui tours for families.
Of course, there are many more Maui zipline adventures. You can check out my post about the best kid-friendly Maui zipline tours HERE.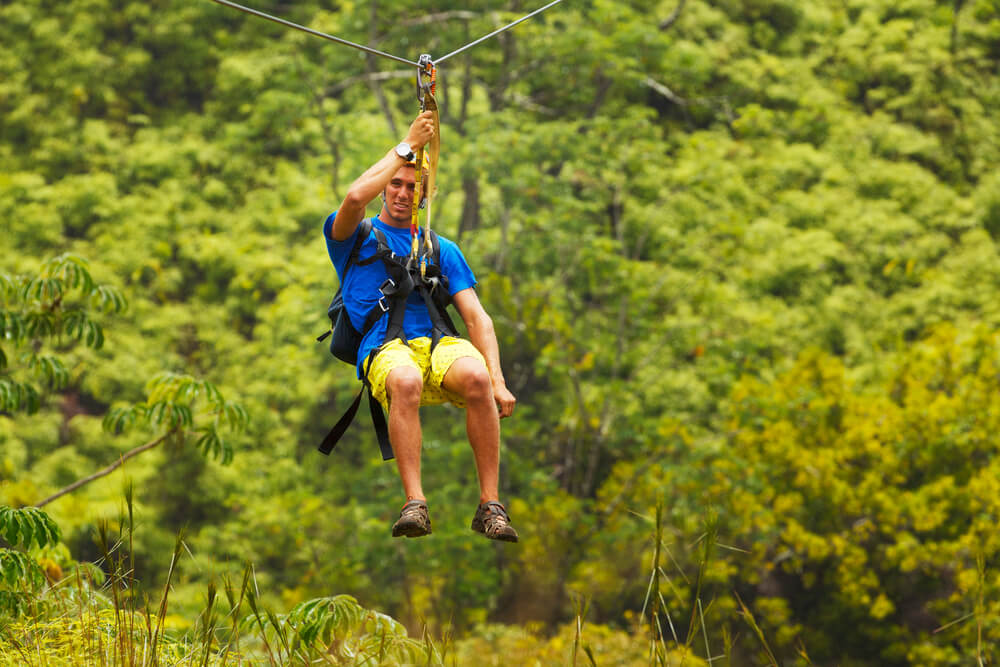 Where to go Ziplining in Oahu Hawaii
CLIMB Works
For people who love ziplining, there are a bunch of Oahu zipline tours for people of all ages. Keana Farms is home to CLIMB Works, where its focus is beginners.
We did this tour and loved it! You can read my full CLIMB Works review.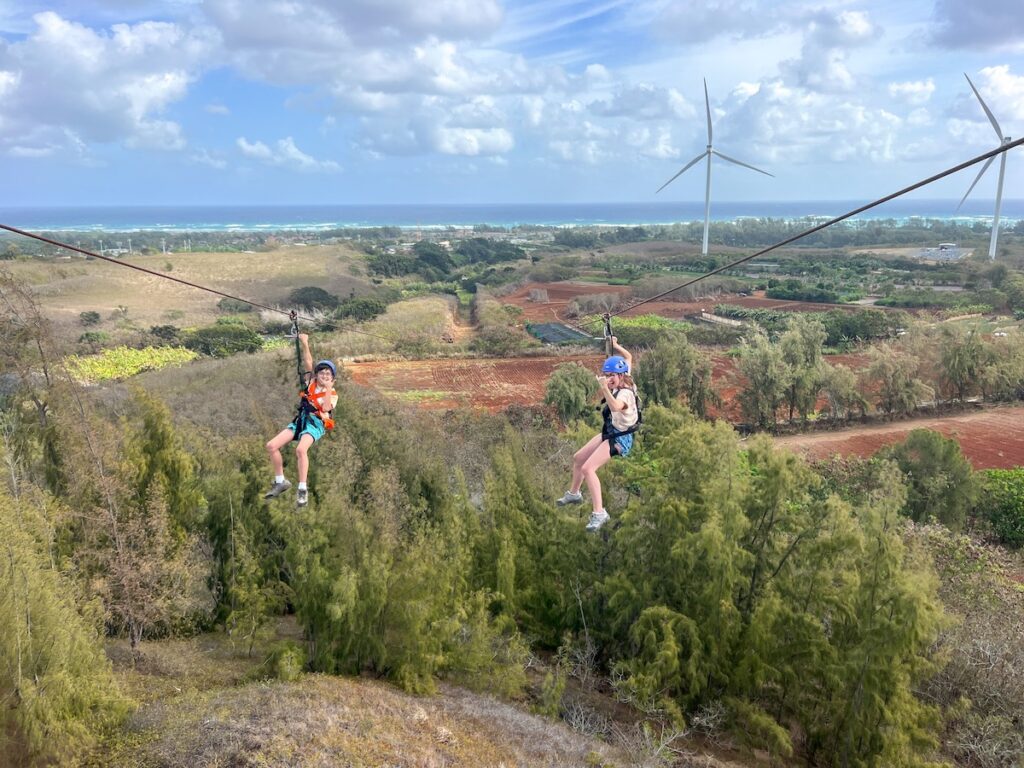 The company's name comes from the acronym C.L.I.M.B., Challenge, Learn, Inspire, Master and Believe. They invite guests to conquer their fears in a safe, controlled environment while learning about Oahu's North Shore.
And imagine what an experience it is to zipline through a tropical fruit farm on Oahu! Check the latest rates and more information.
Kualoa Ranch
Kualoa Ranch is another family-friendly zipline on Oahu. They let visitors zipline Honolulu's private nature ranch. Many families say this is the best zipline in Oahu Hawaii.
Visitors can explore the ranch via a trolley tour or go on a jungle Jeep adventure. The ranch also offers kayaking, ATV adventures, horseback riding, and of course a zipline at Ka'a'awa Valley. Check latest rates and more information.
Coral Crater Adventure Park
Coral Crater Adventure Park offers a variety of adventures and experiences in Honolulu. Zipline tours can be added to off-road adventure tours and packages. Coral Crater is a perfect family-friendly adventure park on Oahu and even offers birthday party packages. Check latest rates and more information.
Hawaii Zipline FAQs
Is ziplining in Hawaii safe?
Ziplining may be one of the most popular activities in Hawaii, but it can be a little dangerous. Researchers at Ohio State University found that it's about as dangerous as rock climbing. How do you know if a company is safe to go with? The best way to choose a Hawaii zipline operator is by looking for their license and insurance information on sites like TripAdvisor before booking your adventure!
How much does ziplining cost in Hawaii?
The cost of ziplining Hawaii really varies depending on the number of ziplines and how long of a tour your book. Most of the tours I listed below range from $50 to $200. Sometimes you can also add on other activities like kayaking, hiking, or ATVing to create a Hawaii adventure package.
Is there a Waikiki zipline?
I know a lot of people are staying in Waikiki and hope there's an easy zipline in Waikiki or Honolulu. Unfortunately, you'll have to go further away from the city to do a zipline on Oahu. Kualoa Ranch is a popular option because they have a lot of other activities there. It's helpful if you can rent a car to get there, as it's a really long bus ride.
Hawaii Ziplining Wrap Up
Soaring through the air, overlooking gorgeous beaches, volcanic landscapes through lush green canopies is the ideal way to spend a day on the islands.
Ziplining in Hawaii is an exhilarating experience and one that will provide memories that will last a lifetime!
You might be looking for a one-of-a-kind way to explore and immerse yourself in the beauty and appeal of this beautiful state. Ziplining across the varied landscape of Hawaii is a wonderful way to do just that.
Want to know more about ziplining in Hawaii? See where to zipline on Kauai and Maui!