Trying to save money on your Big Island vacation? Don't miss these Free Things to do on the Big Island of Hawaii with kids. Keep scrolling down for all the info!
This free things to do on the Big Island of Hawaii post was originally published October 8, 2019 and was updated February 5, 2022 and contains affiliate links which means if you purchase something from one of my affiliate links, I may earn a small commission that goes back into maintaining this blog.
How many times have you been having fun on vacation and realized that you've gone over your budget?
This seems to happen to us more often than not, even when we are using the latest app for money management AND keeping an eye on our expenses.
There just always seems to be some hidden costs we weren't aware of or planning on.
Unplanned budget-busting expenses occur all over the world, but seem to be most prevalent in the more tourist-y areas.
People on vacation tend to spend money, and businesses know that! Hawaii is no exception, but with a little research, you can fill your days with free experiences and memories.
There are certainly some things that cost money or have an entrance fee that are worth doing (Hawaiian Palace, anyone?) but there are also so many things you can do and experience that you don't need to pay for.
First trip to the Big Island? Read THIS first!
Don't have time to read a bunch of Hawaii blog posts and reviews? Here are some of our top picks for visiting the Big Island on a budget.
Best Budget-Friendly Big Island Activities
Best Budget-Friendly Big Island Hotels
Grand Naniloa (this is my favorite place to stay in Hilo and it has an incredible ocean view)
Kalani Kai (this is a great, affordable condo option right in Kona town)
Ali'i Villas (it has a heated pool, making it perfect for winter months)
Note: Even though the attractions may be free, getting to them is always a difficult endeavor. I suggest renting a car if you plan to do a lot of sight-seeing, and factoring that cost into your budget.
Just remember that not all hotels offer free parking, so that is something to keep in the back of your mind as you book lodgings.
Want to skip all the planning and just access my detailed Big Island Itinerary complete with daily schedules, kid-friendly activities, and travel hacks? Click the button below.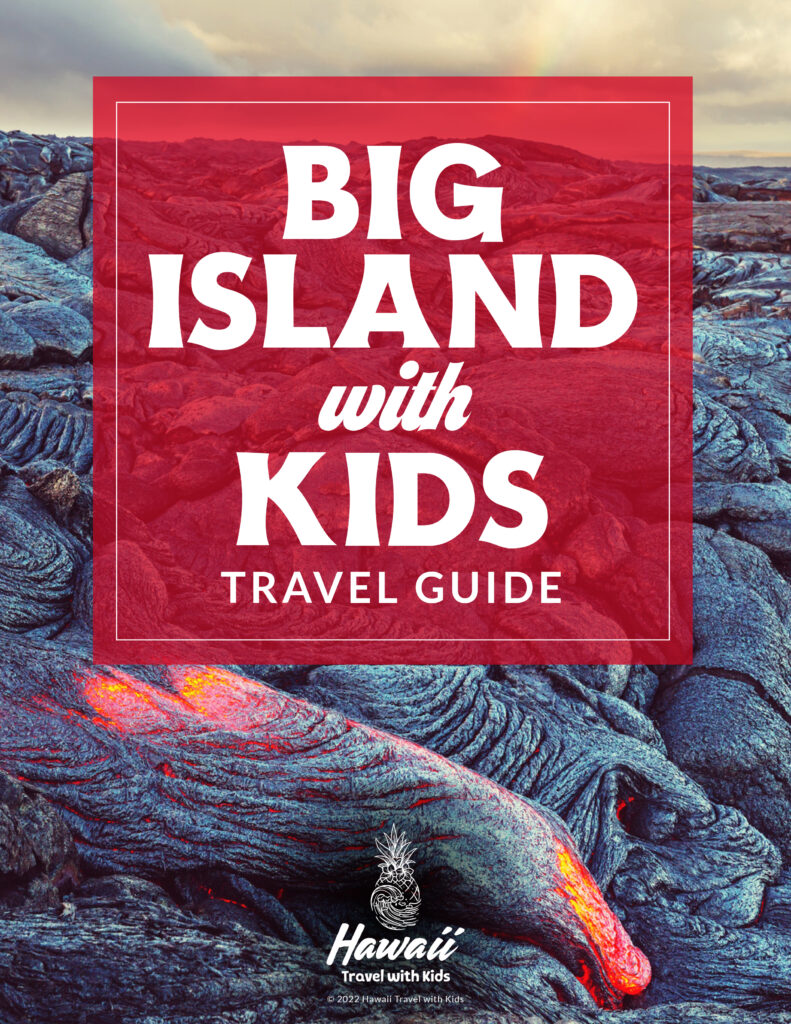 Big Island Free Activities FAQs
What should you not miss on the Big Island?
You'll definitely want to explore the many gorgeous Big Island waterfalls, epic hiking trails, and black sand beaches. And these don't cost a penny!
What do locals do on the Big Island?
Most Big Island residents don't do the tourist attractions. Instead, they spend their time eating traditional Hawaiian food, going hiking, and spending time at one of the many Big Island beaches.
Should I stay in Kona or Hilo?
Both places have pros and cons. Kona has more resort options, while Hilo is less crowded. Ideally, you should split your stay between the two towns if you really want to explore the Big Island.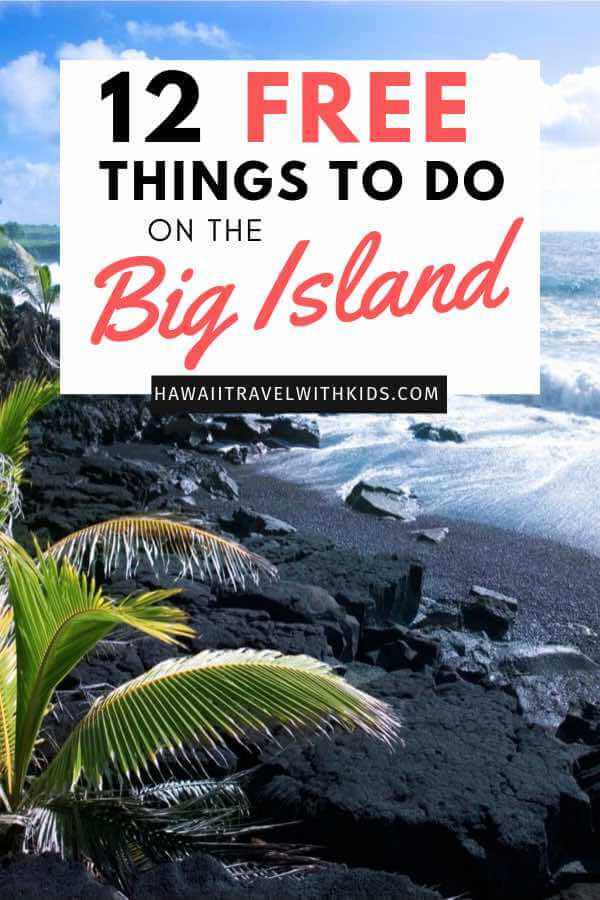 12 Free Things to do on the Big Island of Hawaii
If you're heading to the Big Island on a budget, you're in luck! There are tons of cheap and free things to do on the Big Island!
1. `AKAKA FALLS STATE PARK
This Hawaiian State Park is named after the 442-foot waterfall that is the visual centerpiece of the park.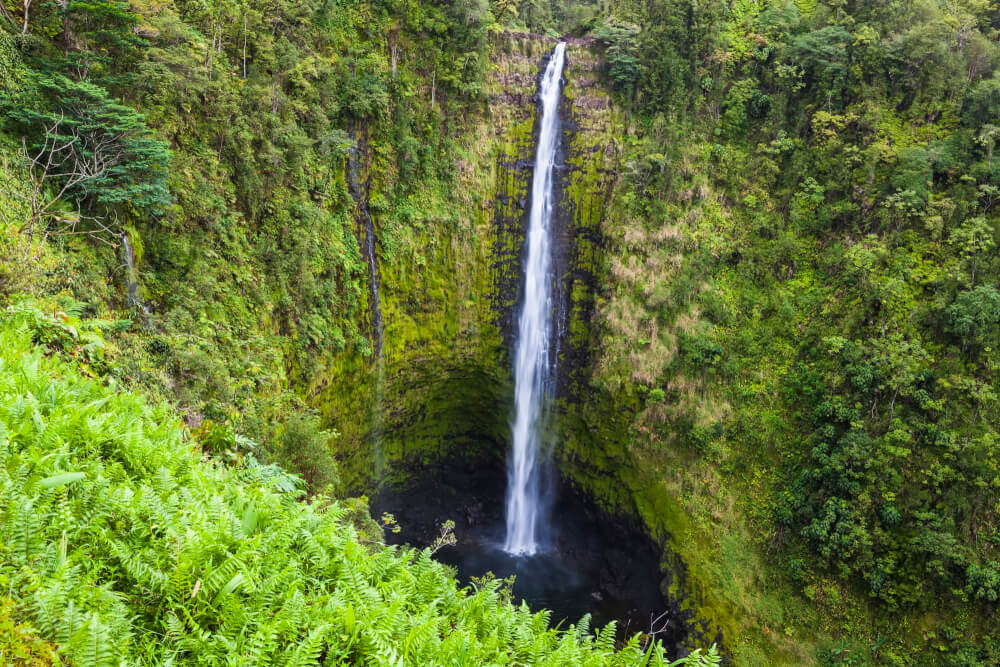 With views of the waterfall from the hiking loops that surround it, you're sure to find the perfect spot for a selfie, a groupie, or just a few pictures of the gorgeous falls itself!
Akaka Falls State Park is on the eastern side of the island, about a 20-minute drive north of Hilo.
Note: While this is free for Hawaii residents, it's $5/car or $1/pedestrian for non-residents.
2. MOKUPAPAPA DISCOVERY CENTER
This Educational Discovery Center is part of the larger Papahanaumokuakeo Marine National Monument in the atolls and archipelagos near Hawaii.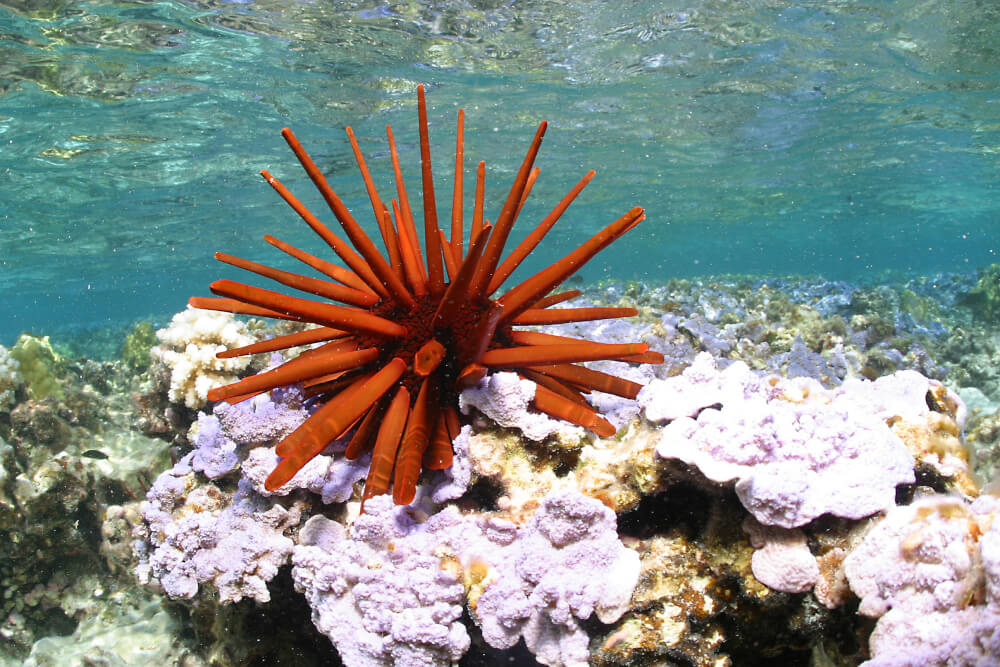 The monument is "one of the largest marine conservation areas in the world," and the discovery center provides an educational experience for visitors on the island.
The coral reefs, islands, and structures are constantly being monitored so that they can be protected for generations to come.
The Educational Discovery Center is just one of the ways that visitors can learn about the work being done to preserve Hawaiian fish, coral, and other endangered organisms.
3. PANA `EWA RAINFOREST ZOO AND GARDENS
If you have a little one who loves the zoo, this would be a wonderful place to check out!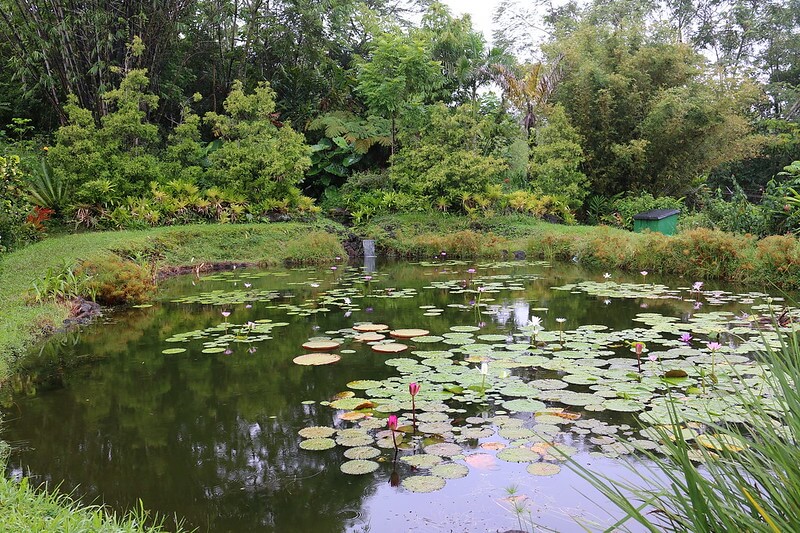 Pana 'Ewa Rainforest Zoo and Gardens is a 12-acre natural tropical rainforest zoo located in Hilo.
They have native Hawaiian animals and birds, and there is a feeding schedule they follow so that guests can see the animals being fed.
With a beautiful, lush garden and a playground on-site, there is something for everyone!
4. HAMAKUA MACADAMIA NUT COMPANY
If you are interested in how things grow or are made, or you have a little farm-lover in your family, you will want to check out Hamakua Macadamia Nut Company in Kawaihea.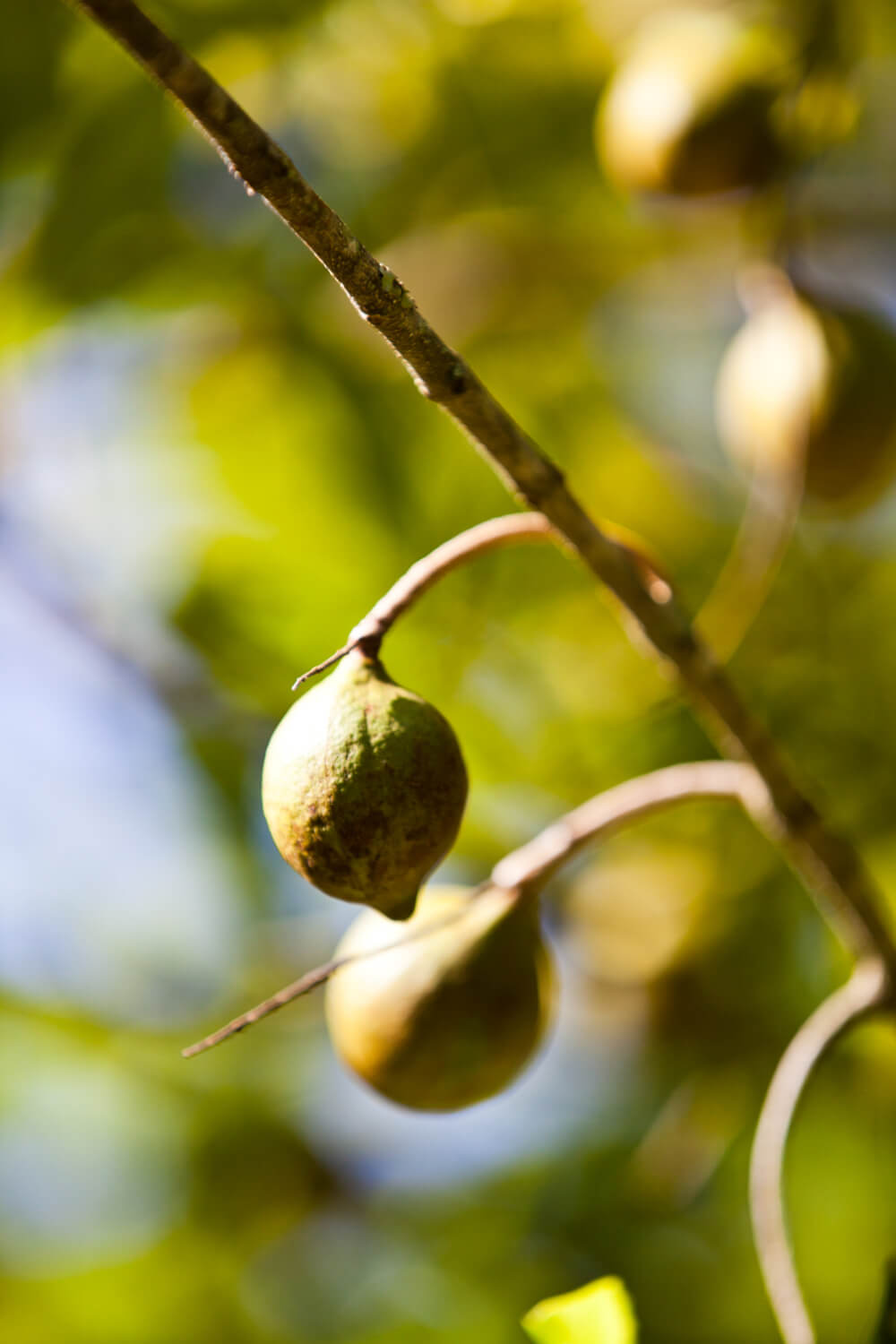 Besides a visitor center, there are also tours of the factory, and free samples in the gift shop.
Check out how one of America's favorite snacks is grown, harvested and processed – all for free!
5. KEALAKEKUA BAY STATE HISTORICAL PARK
Kealakekua Bay State Historical Park is an area of Hawaii that was used as a government/royal capital for many decades.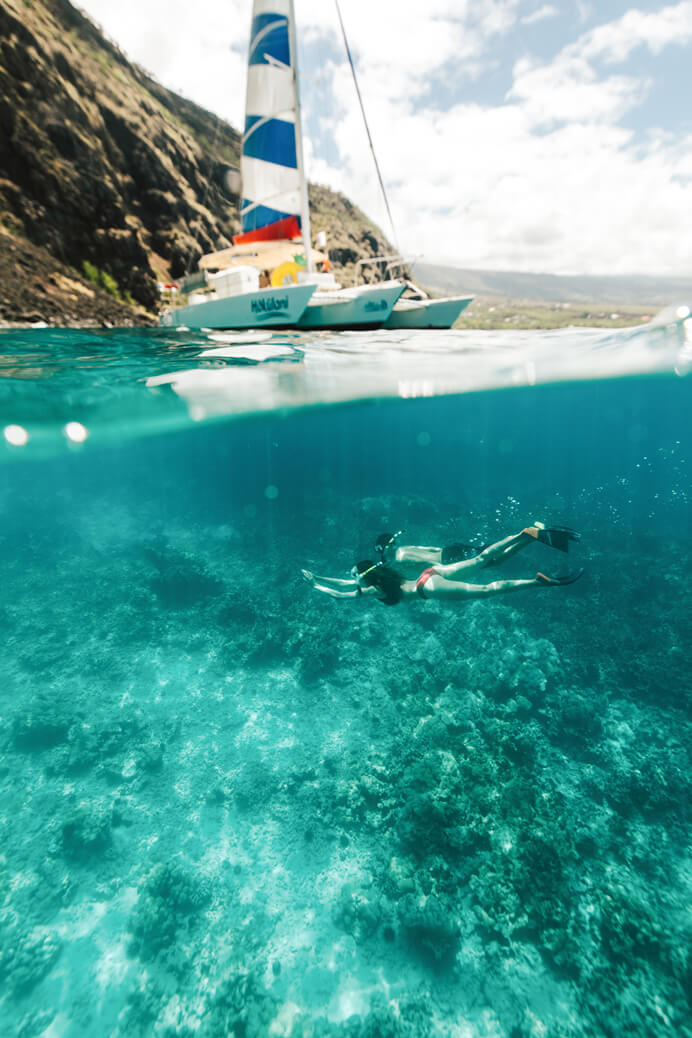 It is also the place where westerners first landed, with the arrival of Captain James Cook in 1779.
The bay itself is protected, and you must have a permit to kayak in it, but the area around the bay has many opportunities to hike, explore and adventure.
6. WAIPI`O VALLEY
The Waipi'o Valley is for more adventurous families, and not for the faint of heart.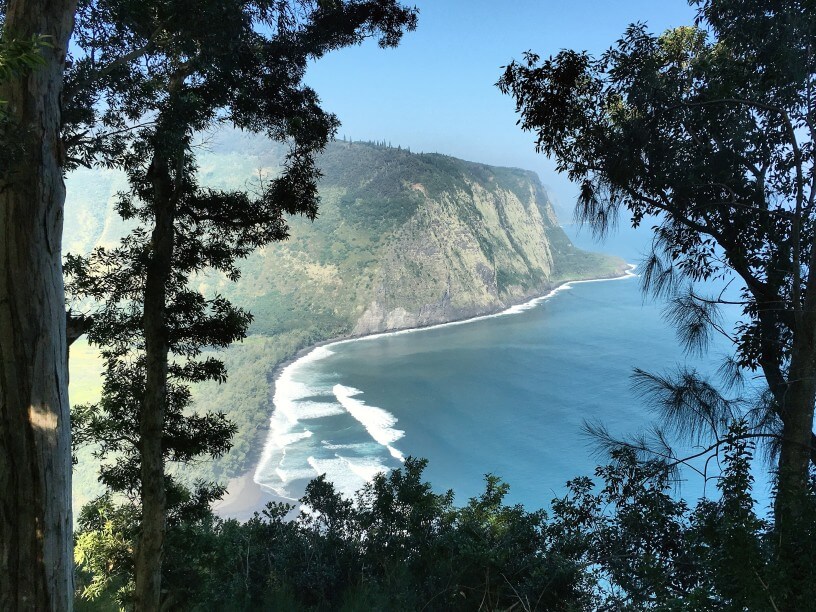 The 6.5-mile hike from the lookout to the black sand beach at the mouth and back would be do-able for us as a family, but not until my boys are a bit older.
One of the perks of going deeper into the valley would be getting a view of 1400 foot tall Hi'ilawe Falls, but this hike is only for experienced hikers, and goes over some private lands.
Do not attempt to drive into the valley in your rental car – only the most expeditious of 4×4 vehicles can make it out.
7. RAINBOW FALLS
If you are looking for a less strenuous scenic view, the Rainbow Falls in Wailuku River State Park can be seen from the viewing platform, no hiking required!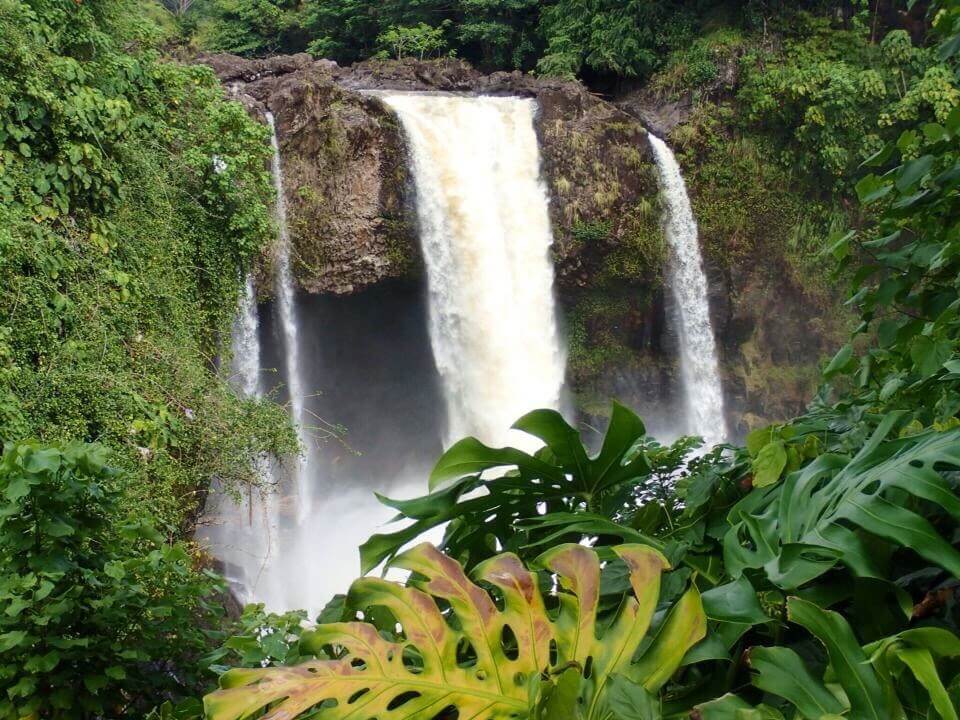 The falls derives its name from the rainbows that are formed when the sun hits the water from just the correct angle.
What little one wouldn't love to go on a rainbow-finding adventure?
Read more about the best Big Island waterfalls to visit
8. PAPAKOLEA BEACH OR "GREEN SAND BEACH"
The sand on Papakolea Beach is quite unique, and quite green!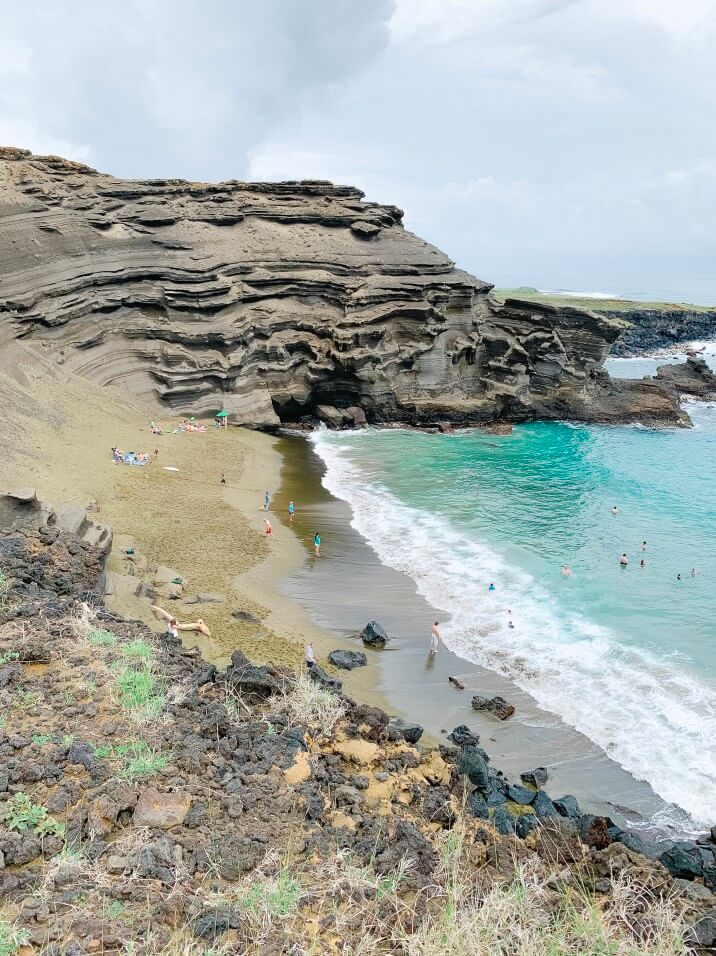 The color comes from the erosion of volcanic stone nearby, and is one of only four beaches in the world to have such a hue.
Located in the southern part of the island, this would certainly be worth the trip!
9. KALAE
The southernmost part of the US is at Kalae on the Big Island.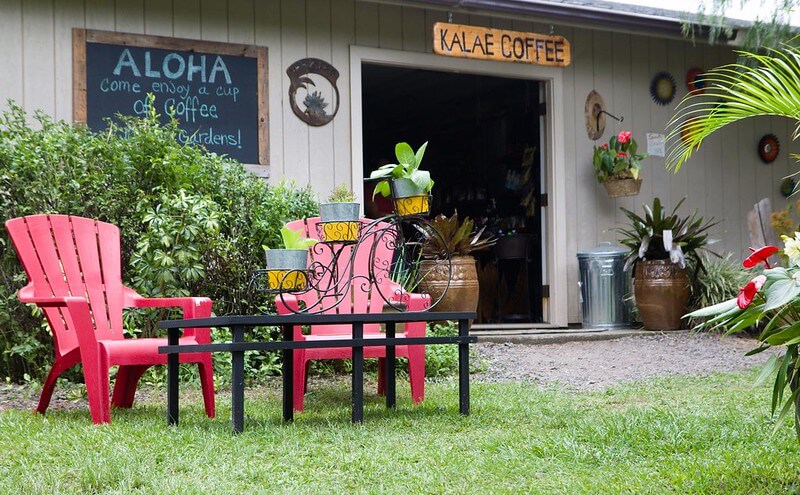 This is a not-to-be-missed site, and was where the first Polynesians landed on Hawaii.
Enjoy the scenic cliffs and rocky shores, but don't plan on getting in the water. The current here is just too strong.
Do plan to enjoy a meal or snack at Hana Hou Restaurant. If nothing else, you can say that you ate at "The Southernmost Restaurant in the USA!"
10. LILIUOKALANI PARK AND GARDENS
If you are looking for a relaxing, quiet afternoon, look no further than Liliuokalani Park and Gardens in Hilo.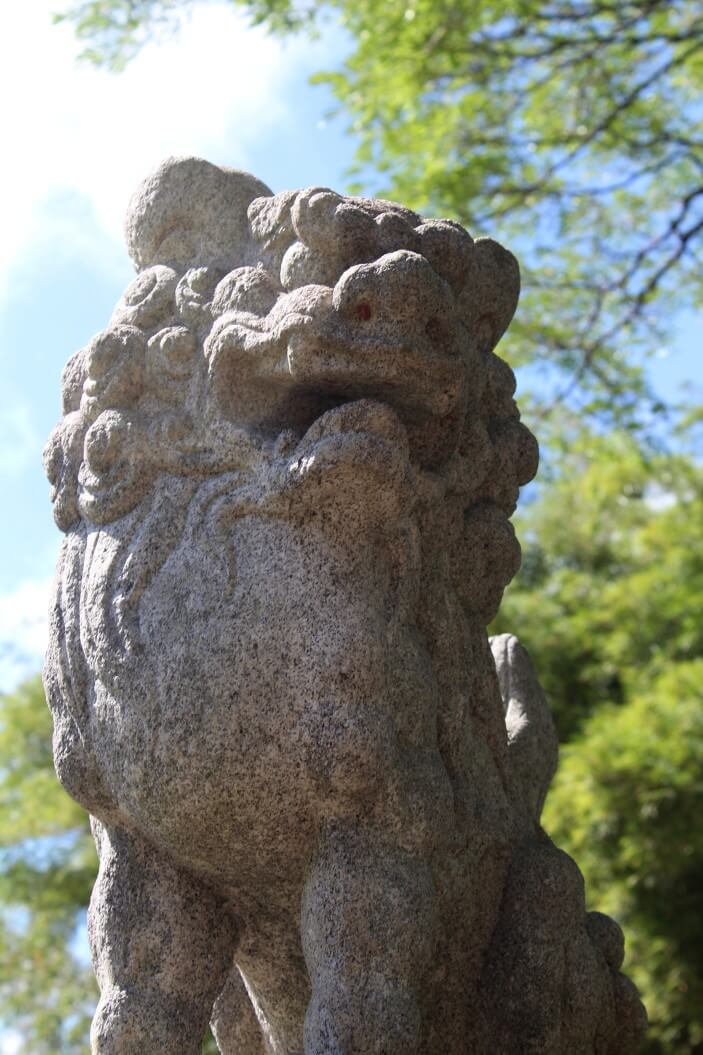 This 24-acre park is supposedly the largest Japanese Garden outside of Japan.
Ponds, bridges, walking paths, statues, and pagodas are all available and open to the public.
Go enjoy a stroll through the garden as you take in the beauty around you!
11. LAVA VIEWING
The Big Island is one of the only places in the world you can safely observe an active lava flow.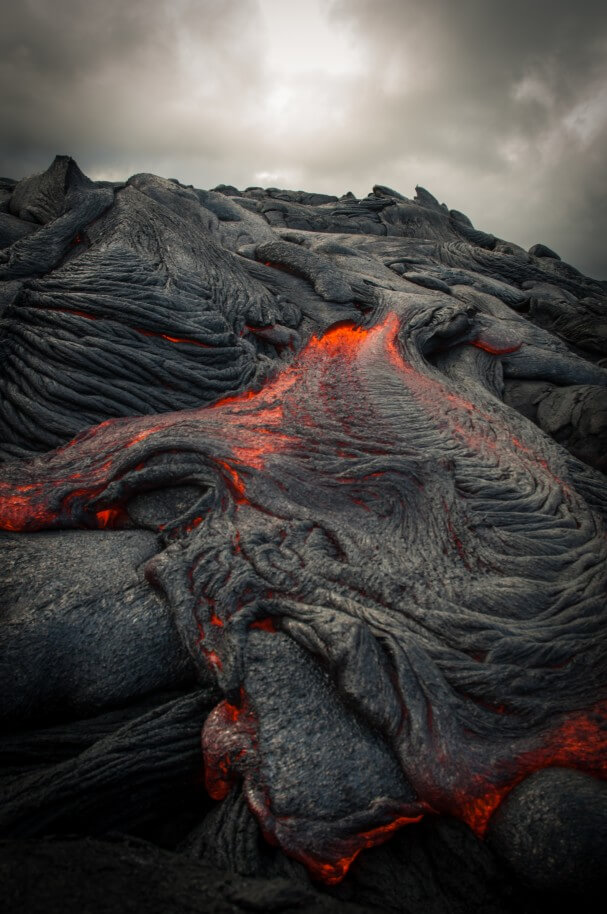 If you have a volcano-obsessed little one, this will be the experience of a lifetime! The Hawaii Volcanoes National Park is the best place to go to see lava.
Make sure you check the website to know where to go, and you stay on the correct side of the divider.
There is a trail to follow that runs alongside the lava flow, but know that it is about 8.5 miles, which might be a bit much for little legs!
Read my ultimate guide to Hawaii Volcanoes National Park
12. PUNALU`U BEACH
This is the traditional, Hawaiian Black-Sand beach you have been looking for!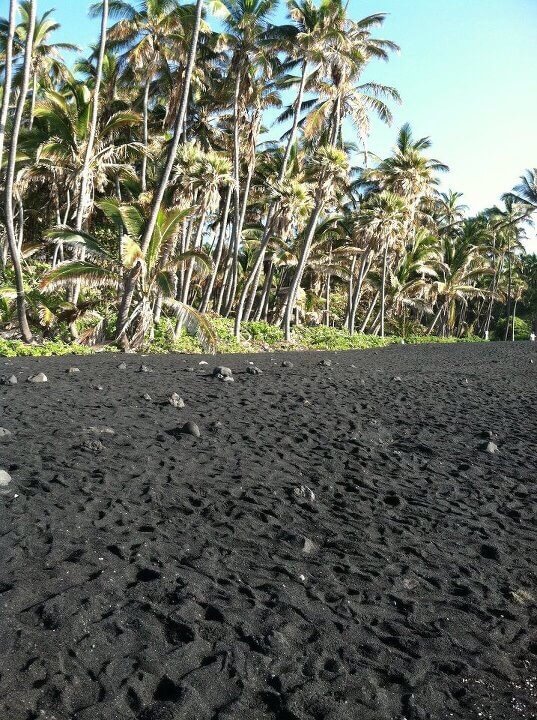 Punalu'u Beach is not only exciting because of the color of the sand, but there are also often sea turtles basking in the sun on the beach!
Located on the east side of the southern tip of Hawaii, the picnic area, restrooms, and parking make this a wonderful day-trip destination!
There are so many times that doing my research ahead of time has saved our budget!
Once, we were all set to book a room at a hotel, and we realized by reading the fine print on the booking page that there was an extra $50 resort fee per night added in before taxes!
That would have completely wiped out our budget for anything else.
Ever since then I read the fine print, and find ways to help us save money unless we want to splurge on something really fun or exciting for us or the boys.
P.S. Join our Hawaii Travel with Kids Facebook group to get connected with other families planning a trip to Hawaii!