Are you planning your first trip to Hawaii and want some helpful Hawaii travel tips? Keep scrolling to find out the Big Island travel tips that no one tells you before planning a Hawaii Big Island Vacation!
This post about Hawaii Big Island vacation tips contains affiliate links which means if you purchase something from one of my affiliate links, I may earn a small commission that goes back into maintaining this blog.
Don't Want to Scroll? Here Are the Top Tips for Visiting Big Island
hide
I'm constantly asked by friends, family, and strangers how to plan a trip to Hawaii. That's because I've visited Hawaii more than 35 times and I usually know where to find the best Hawaii vacation deals.
If you want to plan a vacation to Hawaii, the hardest thing can be choosing the best Hawaiian island for your family.
Whether you are planning a Hawaiian vacation for the first time or it's just your first trip to the Big Island, you need to read this first!
Keep scrolling for my top travel tips for the Big Island that will help you plan a Hawaii vacation that rocks!
Don't have time to read a bunch of Hawaii blog posts and reviews? Here are some of our top picks for visiting the Big Island.
Popular Big Island Tours/Activities
Favorite Big Island Resorts/Hotels
Want to skip all the planning and just access my detailed Big Island Itinerary complete with daily schedules, kid-friendly activities, and travel hacks? Click the button below.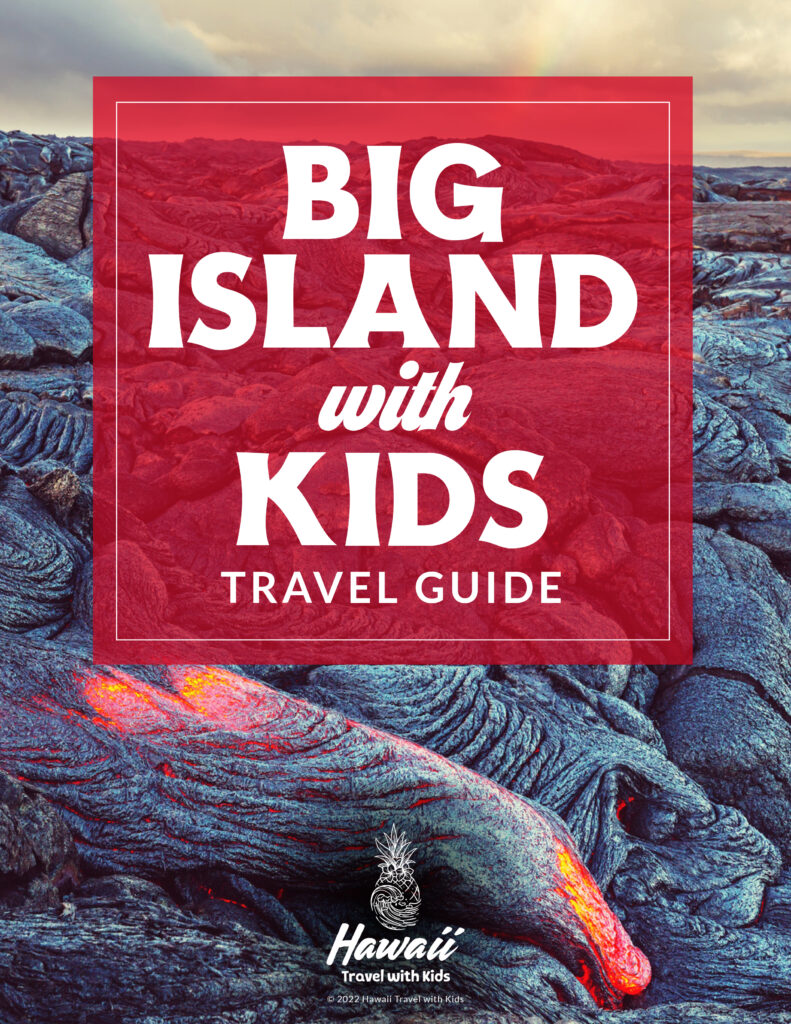 How to Plan a Hawaii Big Island Vacation FAQs
What's the best time of year to visit the Big Island of Hawaii?
The most affordable time to visit the Big Island is during the fall shoulder season, which runs from September to mid-December. That's why airfare and hotel room rates are the lowest. Plus, it's less crowded.
Which side of the Big Island is best to stay on?
Since the Big Island is HUGE, we recommend doing a split stay between Hilo and Kona. This will save you a lot of time driving around the island and you'll be able to do tons of Big Island activities and attractions.
How many days should I spend on the Big Island of Hawaii?
If you'll be spending your entire trip to Hawaii on the Big Island, the ideal length is 7-10 days (at a minimum.) However, if you are island-hopping, you'll want at least 5 days on the Big Island to fully explore.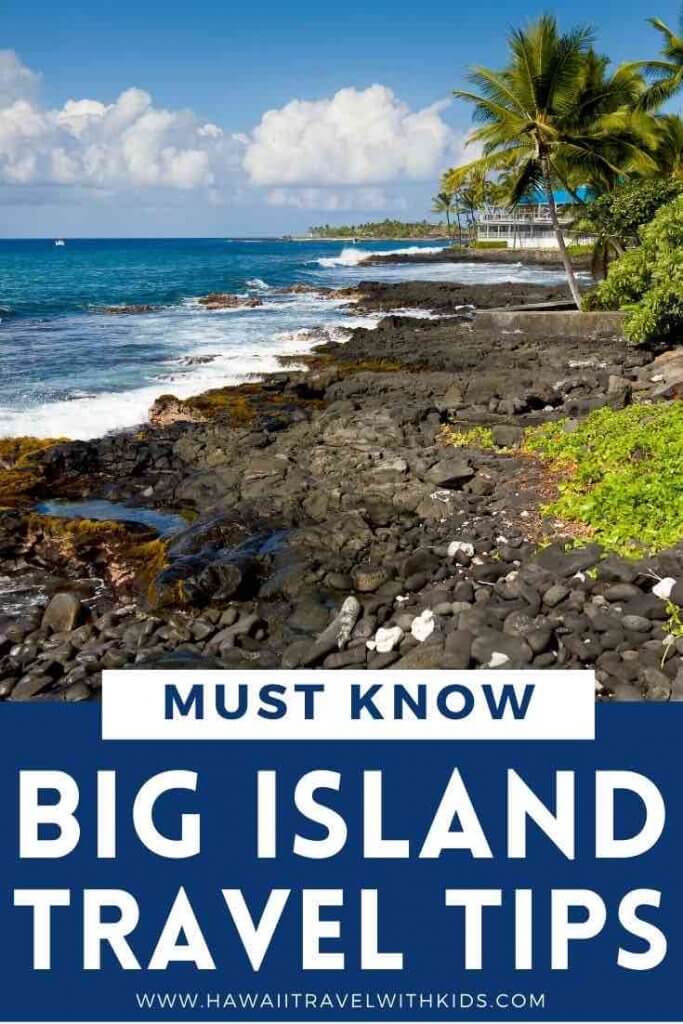 1. Look for Direct Flights
If you are flying to Hawaii from the Mainland, there are tons of direct flights to Kona from the West Coast.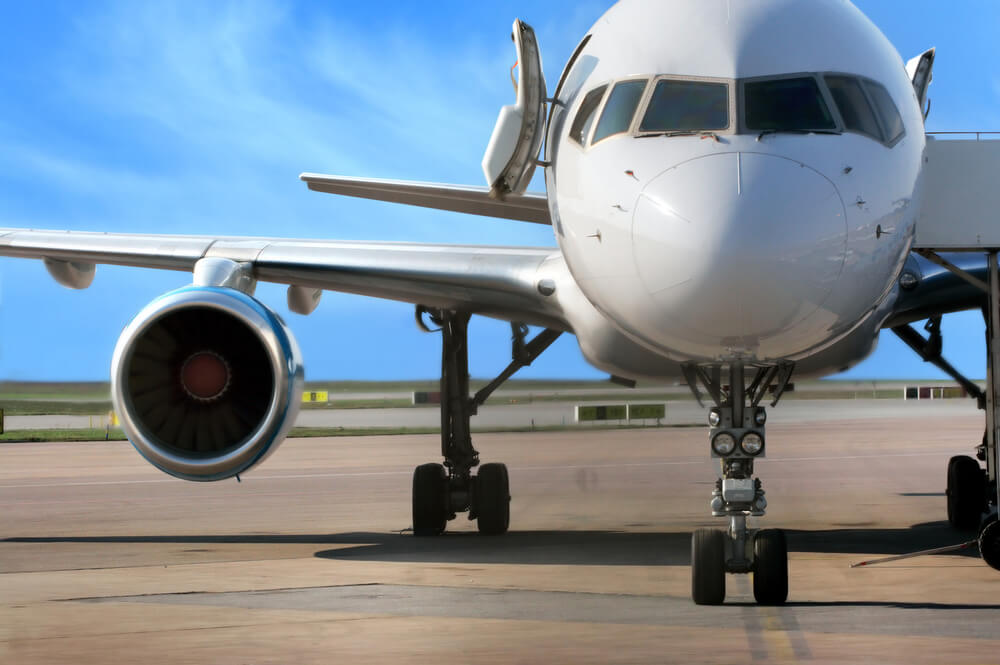 Usually, people fly to Honolulu and then take an inter-island flight to Kona. This flight is usually about 45 minutes long and can cost around $120.
So, your best bet is to fly directly into Kona to save both time and money on your Big Island Hawaii vacation.
2. You WILL Need a Rental Car
No matter where you stay on the Big Island (or any island), you're going to want to rent a car in Hawaii.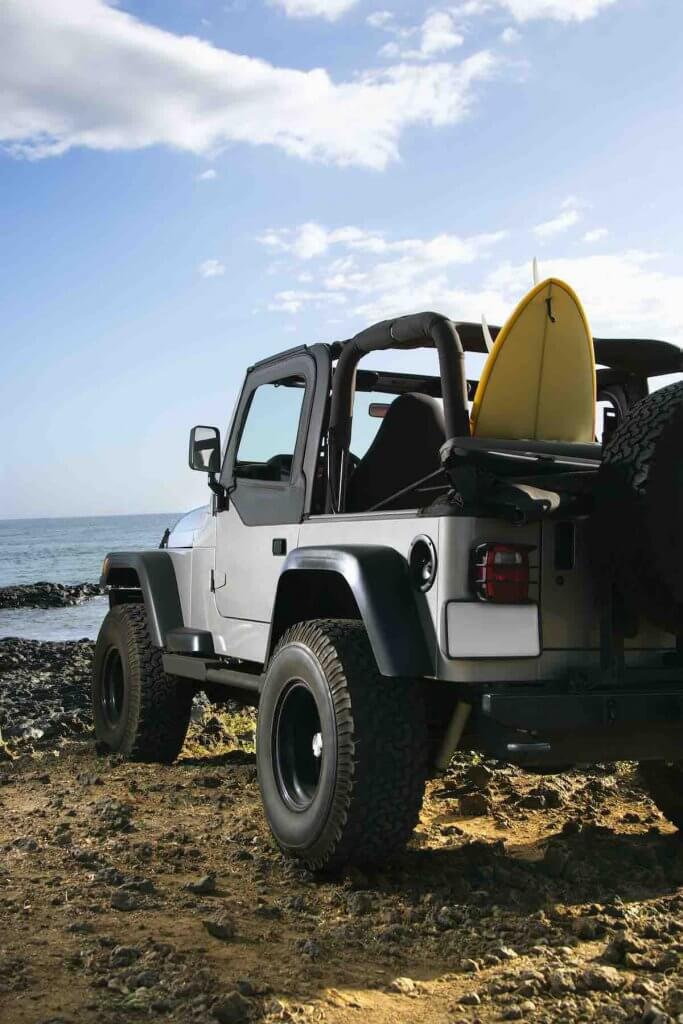 That's because some of the best things to do in Kona require driving and the Big Island doesn't have great public transportation.
And you won't find as many tour companies that will pick you up at your resort (unlike Waikiki.)
As far as Big Island car rentals, the cheapest place I've found is Discount Hawaii Car Rental. They get the best rates from top national companies like Alamo, Dollar, Thrifty, Avis, Enterprise, Budget, and Payless. Check out the latest prices and more details.
One of my biggest Big Island car rental tips for families is to bring your own car seat rather than renting one from the car rental company.
That way, you know it's the right fit for your child and your child is already comfortable in it.
Driving a Hawaii rental car will also save you a lot of time as you can choose how long you'd like to spend anywhere and you won't have to plan ahead so much.
For Hawaii Island, I really recommend downloading the Big Island Shaka Guide. It's a GPS-oriented driving app that tells you all about the places you are driving by. See latest reviews here.
If you don't have a driver's license, your best bet is to stay at a resort where you can walk to restaurants and attractions or one that has a shuttle. And book tours that pick you up.
3. Check to See if Volcanoes are Active
Whenever people are disappointed about their Big Island trip, it's usually because they didn't see any lava.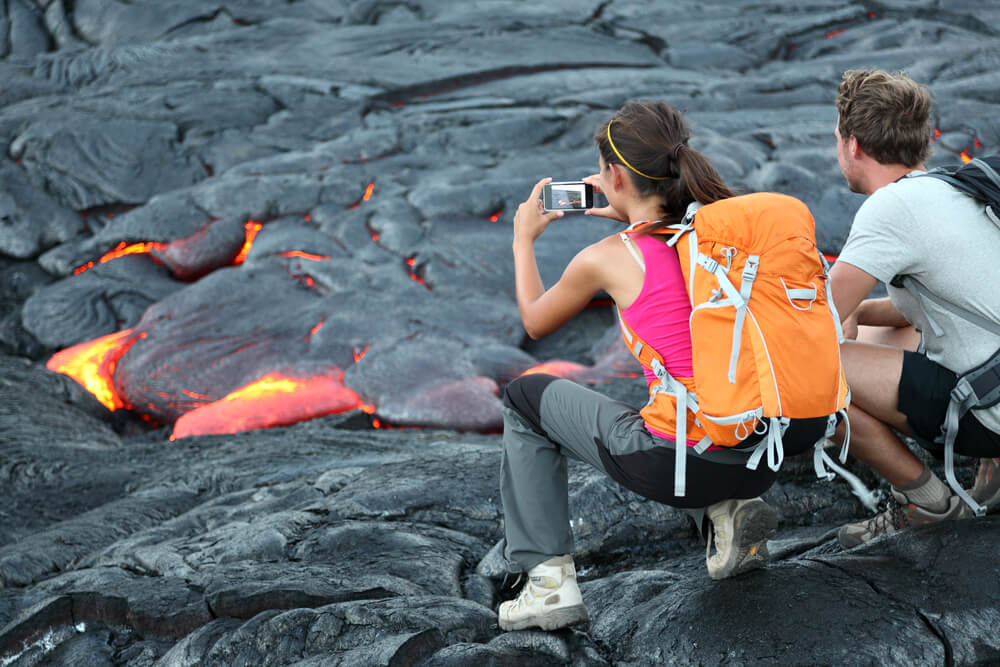 And it's not for lack of trying. They always go to Hawaii Volcanoes National Park, where there are 2 volcanoes.
However, they don't take the time to check to see if the volcanoes are active before they go.
It's really important to set realistic expectations before you explore Hawaii Volcanoes National Park.
4. Hawaii Volcanoes National Park is a Full Day Trip
Whether or not the volcanoes are active, there are still plenty of things to do at Hawaii Volcanoes National Park.
And I'm serious when I say it will take all day.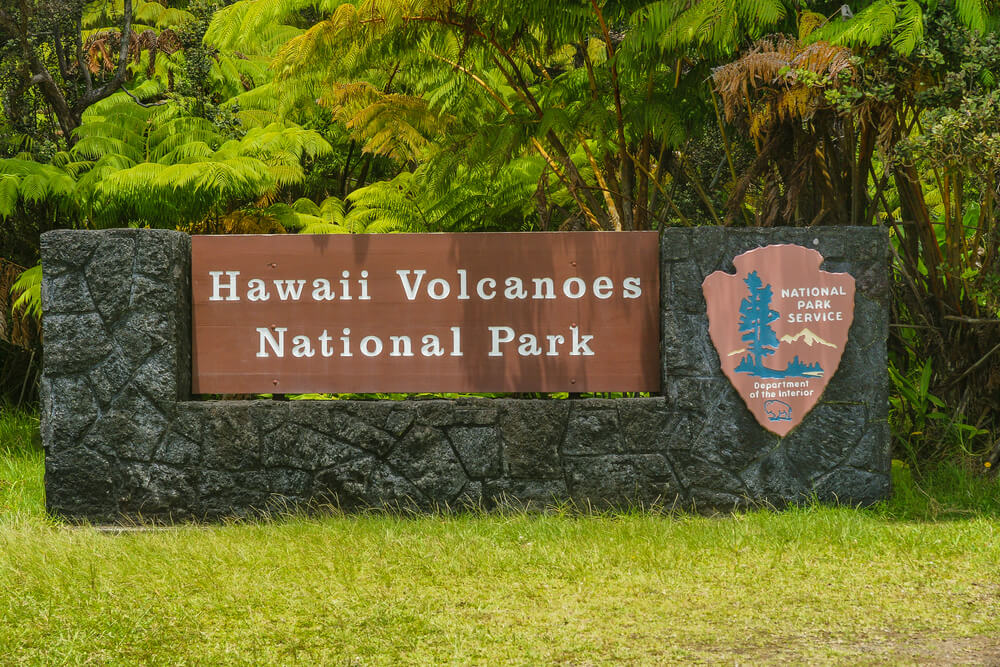 If you're staying in Kona, it's going to take about 2.5 hours to drive to Hawaii Volcanoes National Park. You'll also want to factor in the same time to get back to your Big Island hotel.
Once you're there, head to the Visitor's Center and see what kinds of events and ranger programs are happening.
Then, you might want to go hiking, explore lava tubes, check out the crater, or do a scenic drive through the park. There are also tons of cool Big Island volcano tours worth looking into.
Read my ultimate guide to Hawaii Volcanoes National Park
5. Most Big Island Resorts are in Kona
When visiting the Big Island, you might be wondering if you should stay in Hilo or Kona.
Most of the Big Island hotels are located in Kona. And that's where you'll find some of the fancier resorts, as well.
Hilo is more laid back and you'll probably need to stay in a VRBO or Hawaii vacation rental home.
Kona is definitely the more touristy side of the island, so there are lots of luaus, restaurants, and activities.
6. Split Your Stay Between Kona and Hilo
If you really want to explore the Big Island, it makes the most sense to do a split stay.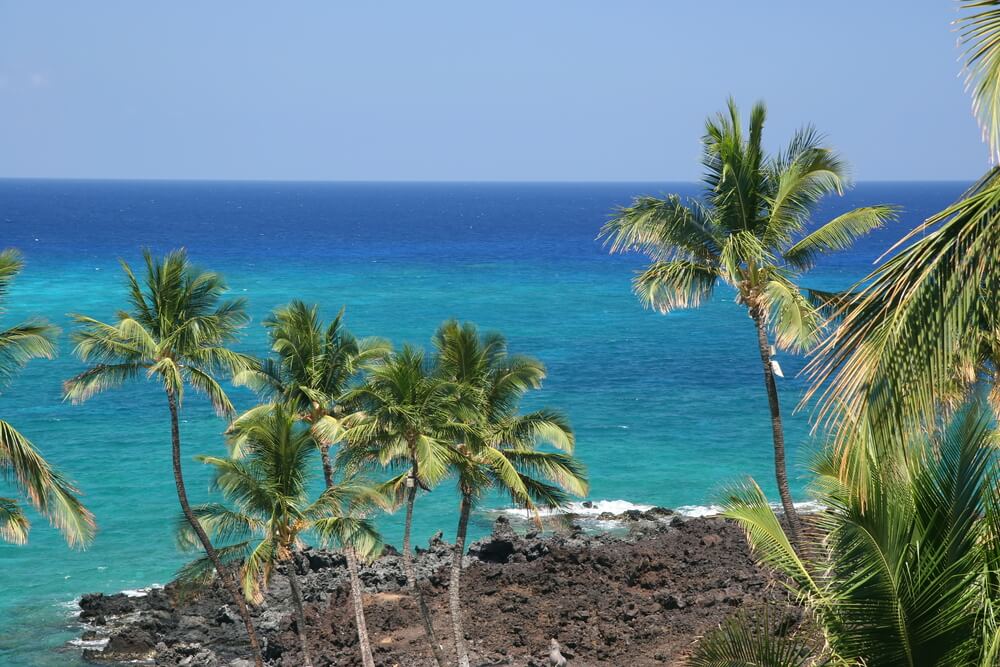 That's because Hilo and Kona are about 3 hours away from each other. And that's a lot of driving if you want to explore the South, East, or North Shore of the Big Island.
Kona is where you'll take advantage of Big Island activities and attractions. Plus, enjoy the resort experience.
Then, you can head to Hilo where you can do Hawaii Volcanoes National Park, explore Big Island waterfalls, go hiking, and more.
7. Avoid Merrie Monarch Week
One of the biggest events in Hawaii is the Merrie Monarch Festival. It happens every year in April on the Big Island.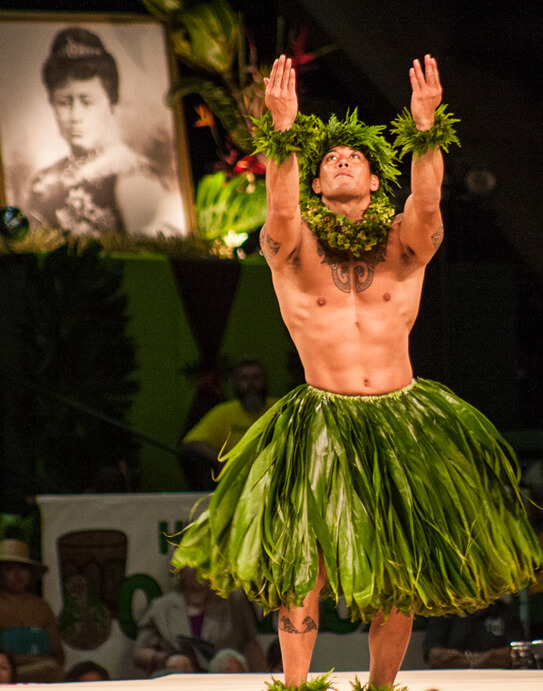 The festival brings in large hula dance troupes from all over the world and attracts lots of festival attendees.
Because of this, flights and hotel rooms are hard to find (and expensive.) Plus, the Big Island gets very crowded.
So, unless you are planning on attending the festival, avoid visiting the Big Island that week.
Read my full guide to the Merrie Monarch Festival.
8. Visit a Kona Coffee Plantation
One of the things Hawaii is known for is coffee and the most famous one is Kona Coffee. It's also one of the priciest.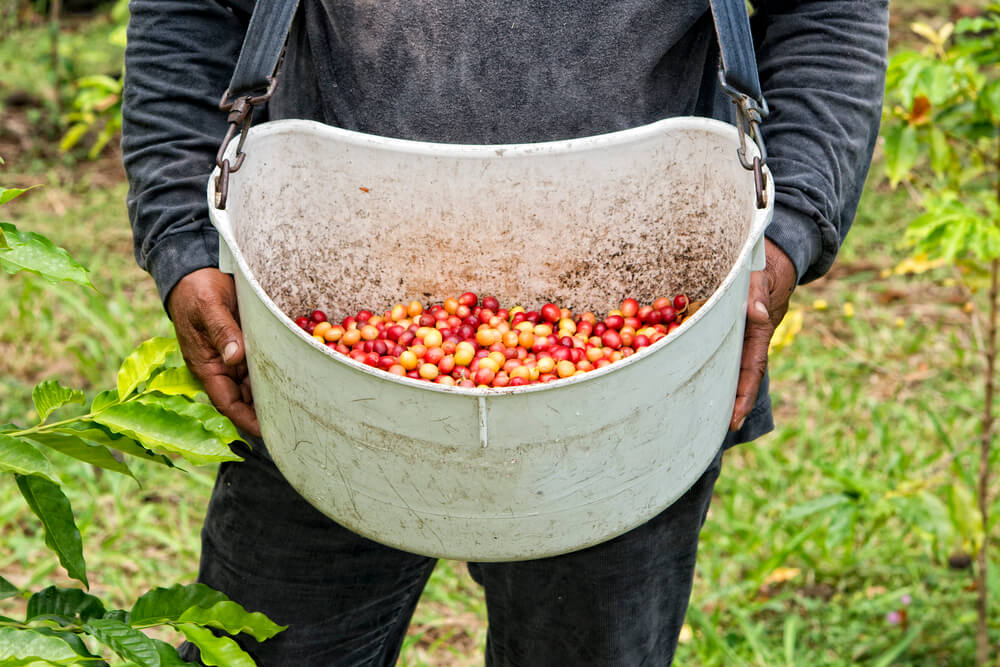 If you're wondering why it's so expensive, you should head to a coffee farm in Kona to find out exactly what makes up the tasty coffee of Kona.
Most tours offer education about the coffee industry, its culture, history, and processes that play an integral role in creating your favorite cup of java.
Plus, you will get to pick up quite a number of Kona coffee beans from the farms on your tour. Check out the latest prices and more details.
9. Go Night Diving with Manta Rays
One of the top things to do on the Big Island is snorkel or dive with Manta Rays at night.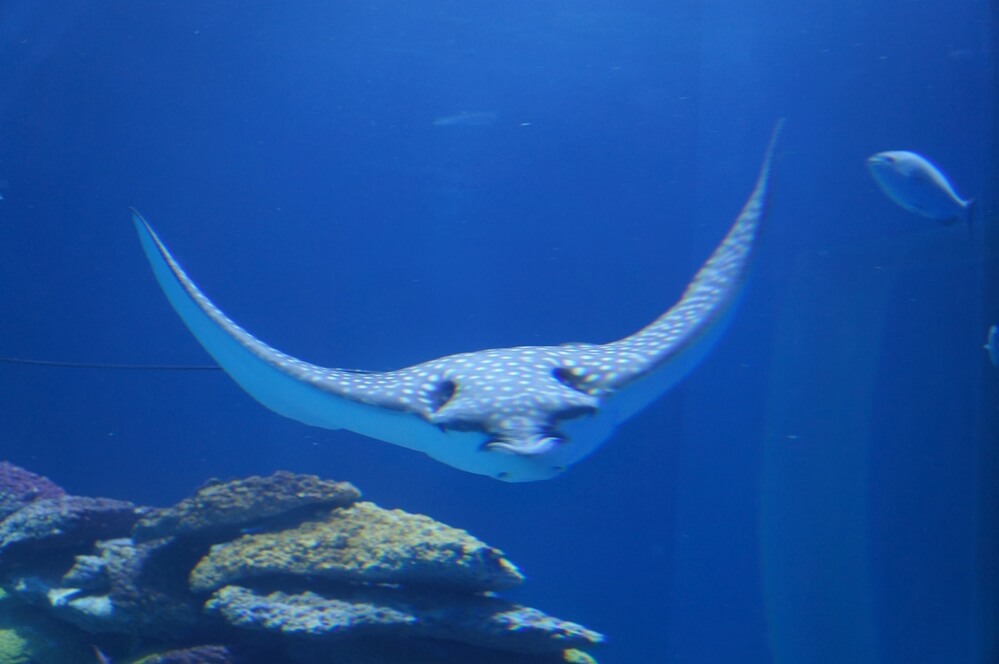 These majestic creatures are huge and their wingspan is close to 29 feet! You won't want to miss your opportunity to see them up close.
The best way to do this is by joining a Manta Ray boat tour from Kona. You'll hop on at dusk and as soon as it's dark, they will turn on floodlights that will attract plankton, which will attract the Manta Rays.
Then, you'll hop into the water and hang onto large rafts and wait for the beautiful Manta Rays to make their appearance. Find the best prices here.
10. There a Lots of Big Island Luaus
A lot of times, I hear people say that you only need to do a luau once because it's all the same.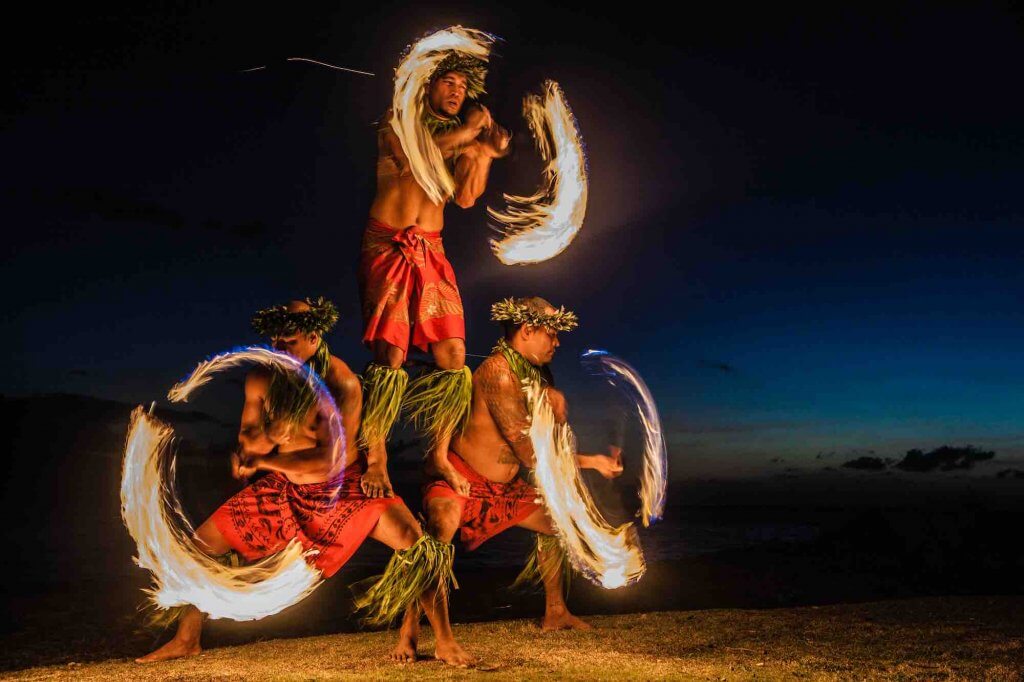 As a professional hula dancer, I can emphatically say that most Big Island luaus are special in their own way.
One of the most popular Big Island luaus is the Island Breeze Luau. The show is held on the grounds of Kamehameha's Kona Beach Hotel, right next to Ahu'ena Heiau, King Kamehameha's former estate.
There's also Haleo Luau, which celebrates the history of Keauhou and those who came from the area. Plus, they share the story of King Kamehameha's birth.
And there are also Hawaii luaus that incorporate storytelling, theatrics, and lots of fire.
And there you have it! My top Big Island tips for newcomers who want to plan a trip to the Big Island like a pro!