Are you planning a trip to Oahu but aren't sure how to get to the North Shore from Waikiki? Keep scrolling to find out how to get from Waikiki to North Shore Oahu.
This guide to how to get from Waikiki to North Shore Oahu contains affiliate links which means if you purchase something from one of my affiliate links, I may earn a small commission that goes back into maintaining this blog.
Oahu offers vastly different experiences, depending on where you are on the island! Go from Waikiki to North Shore and leave the high rises, museums, and gift shops behind.
Enjoy laid-back surfer towns, hiking trails, farms, and more on Oahu's northern coast!
If you book a rental car for your island travels, going from Waikiki Beach to North Shore is the perfect scenic drive.
But what if you want to skip the car? Oahu is one of the best islands for visitors, and you'll find a variety of transportation options to fit your needs.
Below you can find the low-down on the best and easiest ways to get you to North Shore.
Don't have time to read a bunch of Hawaii blog posts and reviews? Here are some of our top picks for visiting Oahu.
Popular Oahu Tours/Activities
Favorite Oahu Resorts/Hotels
Want to Rent a Car in Hawaii?
One of the best places to rent a car in Hawaii is Discount Hawaii Car Rental because they get the best rates from top national companies like Alamo, Dollar, Thrifty, Avis, Enterprise, Budget, and Payless.
Want to skip all the planning and just access my detailed Oahu Itinerary complete with daily schedules, kid-friendly activities, and travel hacks? Click the button below.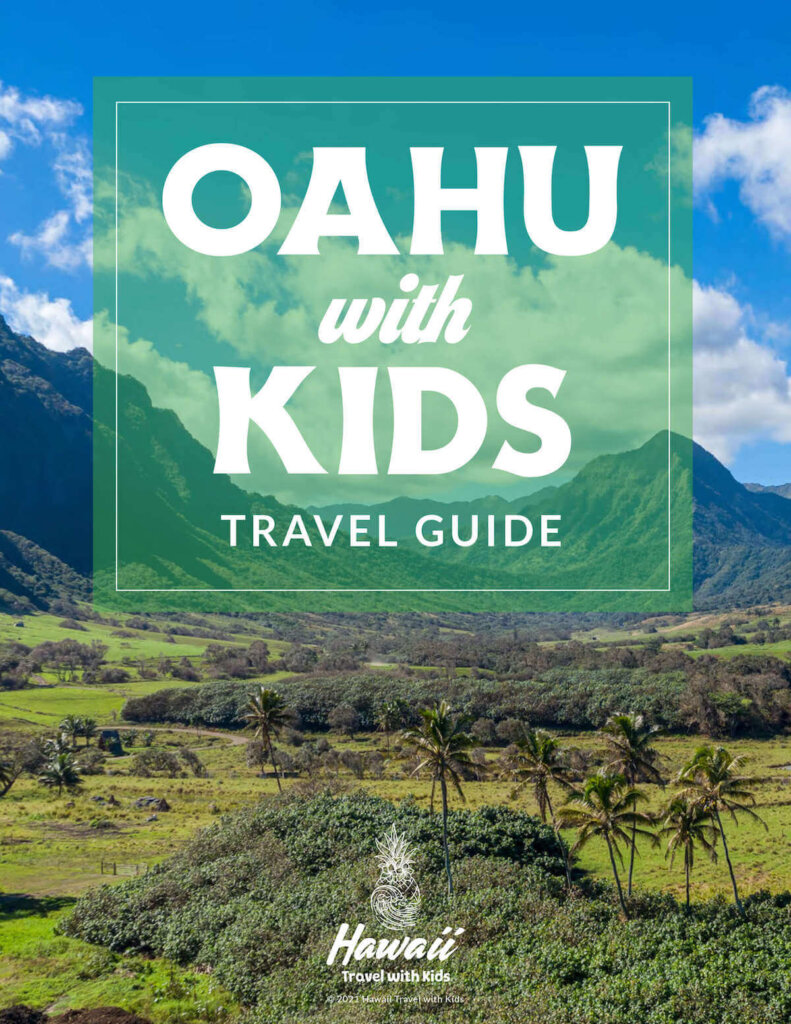 FAQ about Getting from Waikiki to North Shore
Are there things to do in North Shore Hawaii?
You can find all kinds of things to do on North Shore! Head to the beach to watch surfers take on the waves or peep sea turtles. There are pineapple, cacao, and coffee farms there. Or rent bikes and ride along the shore. And if you need help planning what to do in North Shore Oahu, check out my list of the best tours you can find there.
Is the Waikiki Trolley free to ride?
While the Waikiki Trolley isn't free, it's worth buying 1 of the passes if you plan on getting around Waikiki without a car. The trolley is a hop-on-hop-off tour bus with 3 different lines that takes you all over Waikiki and the greater Honolulu area.
How long does it take to get from Waikiki to North Shore?
The distance from Waikiki to North Shore depends on the route you take and the type of transportation you use. If you drive from Waikiki to North Shore Hawaii, you can make it in about 45- to 90-minutes. If you take public transit, it'll take 2 to 3 hours.
Can you rent scooters or mopeds in Oahu?
You can, but I suggest using them only for short distances, like inside the Honolulu city limits. Scooters and mopeds aren't good for long-distance travel, like to North Shore. While Oahu has an excellent system of paved roads, they can be winding and narrow at times. Stick to other forms of transportation to travel long distances across the island.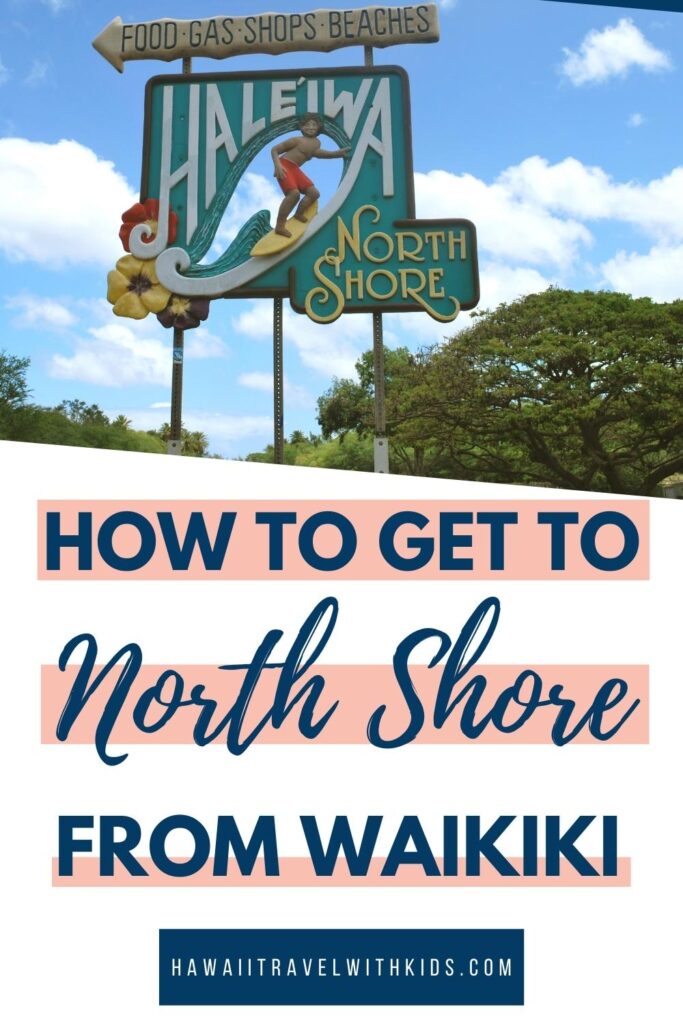 Ways to Get to North Shore from Waikiki
For easy and hassle-free forms of transportation from Waikiki to North Shore, you have a handful of options:
TheBus
Shuttles
Car services
Car rentals
Keep reading for an overview of each so you can make the best choice for your family!
TheBus
If you're open to taking a bus to North Shore, TheBus is an excellent option. This is Oahu's public transportation system, and both visitors and locals use it every day. It's won awards as one of the best transit systems in the US, and it's user-friendly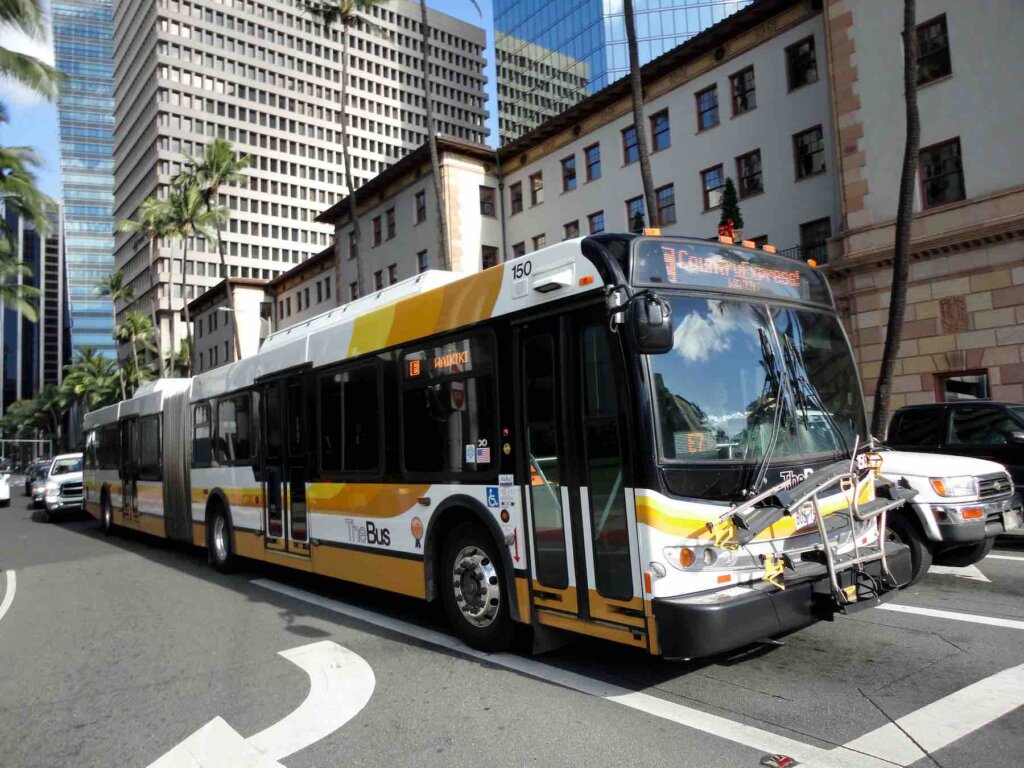 From Waikiki, the easiest bus route is Route 2 or 13 to Route 60. The Waikiki to North Shore bus is the Route 60 bus.
Just walk from Waikiki's main thoroughfare, Kalakaua Avenue, 1 block north to Kuhio Drive where it meets Lewers Street. Look for the 2 or 13 that run about every 25- to 30-minutes. Ride 23 stops and transfer to the 60 at Liliha Street and N Vineyard Boulevard.
At that point, it's a few hours around the northernmost point of the island. Settle in for a trip to your chosen North Shore destination or make a day of your bus ride.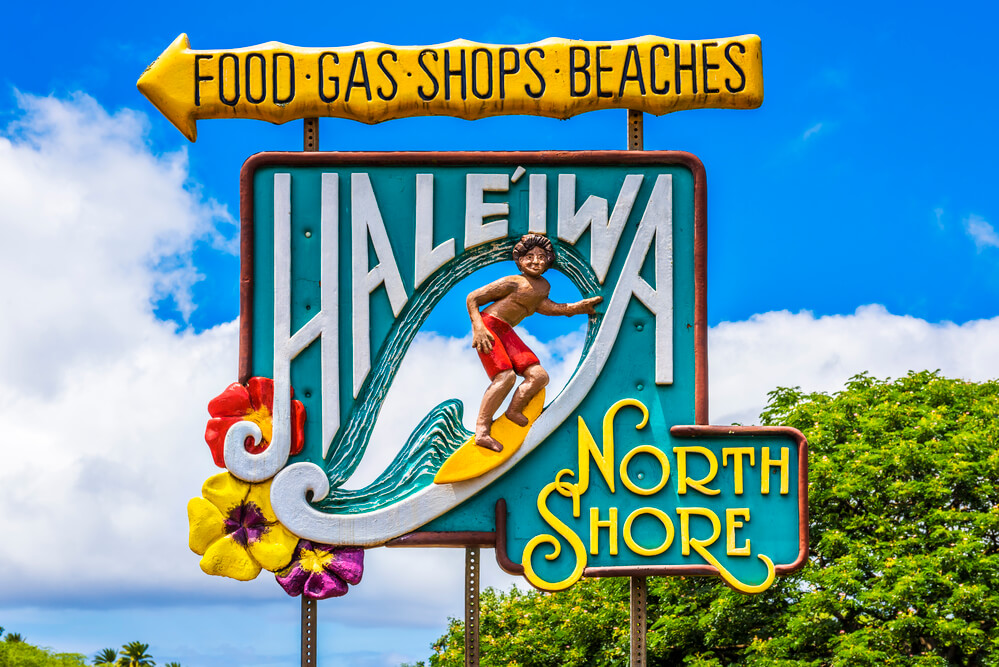 Stop at popular attractions along the way and enjoy amazing coastal views from your seat! And don't worry about getting back: Route 60 runs until almost midnight.
If you plan on getting around Oahu without a car during your family vacation, you could invest in a HOLO card which is a refillable bus fare pass. It's convenient because you use your credit to refill it online.
But if you just plan on using TheBus for a trip from Waikiki to North Shore, stick with the basic bus fare.
It'll run you a few dollars cash upon boarding, plus you get 1 kid up to age-5-years for free if they sit on your lap.
And don't worry if you plan on getting on and off the bus along the route to do some sightseeing! You get free transfers for up to 2.5-hours.
Shuttles
Hawaii shuttles are a fabulous way for guests to get around! You'll find a wide range of shuttles available to you in Oahu. There are basic and luxurious A-to-B transports and fun, educational tours that give you the experience of a lifetime.
You can book them in advance, or on the day of your adventures, depending on the company.
If you fly into Honolulu Airport, companies like North Shore Oahu Shuttle offer a non-stop, private Waikiki-to-North-Shore shuttle for families of up to 4 people.
After a long flight, a service like this directly from baggage claim can be a hassle-free way for your family to start enjoying your vacation. Especially if you have younger children with car seats or lots of luggage, it's worth the money!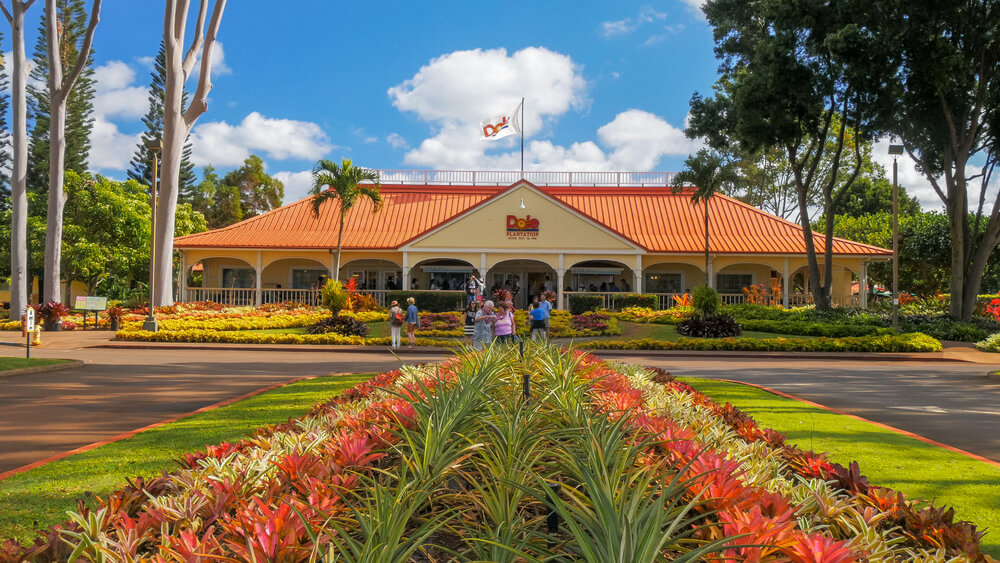 Or book a fun Waikiki to North Shore tour like The North Shore Beach Bus. During this private shuttle tour, you'll stop to hike in the Waimea Valley and try some Dole Whip at the Dole Pineapple Plantation.
And then there's the no-nonsense Waikiki to Haleiwa Shuttle to the North Shore and back! Your shuttle will pick you up in the morning at your hotel. Explore the town of Haleiwa all day before your shuttle picks you back up in the afternoon.
If you plan on going to a North Shore luau while you're in Oahu, check for add-ons when booking. A lot of shuttles offer transportation that you can add to your reservation.
You could make a day of it at the Polynesian Cultural Center. Book their Alii Luau package and get access to the entire park before the luau that evening! You can take their shuttle there and then back home at the end of the night.
Car Services
There's a huge variety of car services on the Hawaiian Islands. What kind you go with really just comes down to your preference. Directly outside of baggage claim at the Honolulu airport, you'll find a classic taxi line and a rideshare pick-up location nearby.
For an easy time with kids, just get in the taxi line and your driver will help you with your luggage and any car seats you brought with you.
You could also book a black car service in Oahu. Companies like Execucar can be booked in advance and meet you at the terminal pickup.
You can customize your vehicle to fit your family. They even have a car service app to make the booking and communicating with them that much easier.
A lot of people prefer to use Uber or Lyft in Oahu because they're familiar with it from back home. There's also the local Holoholo that does well competing with the bigger rideshare apps!
However, like other car services, the cost of an Uber from Waikiki to North Shore is going to add up.
Any car service is going to cost you when you're going from South Shore to North Shore Oahu. Driving from Waikiki to North Shore will take anywhere from 45-minutes to an hour-and-a-half (or even longer in rush hour).
You'll have to decide if the convenience is worth spending the money on.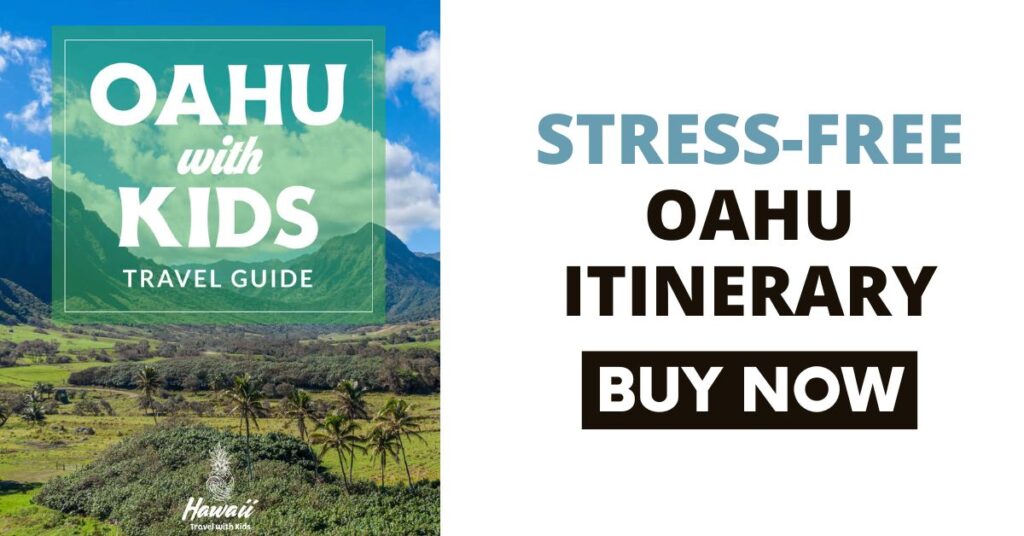 Rent a Car
If you plan on spending any significant amount of time driving around Oahu, your best bet might be a rental car. There's a rental car station at the Honolulu Airport and several around Honolulu and Waikiki as well.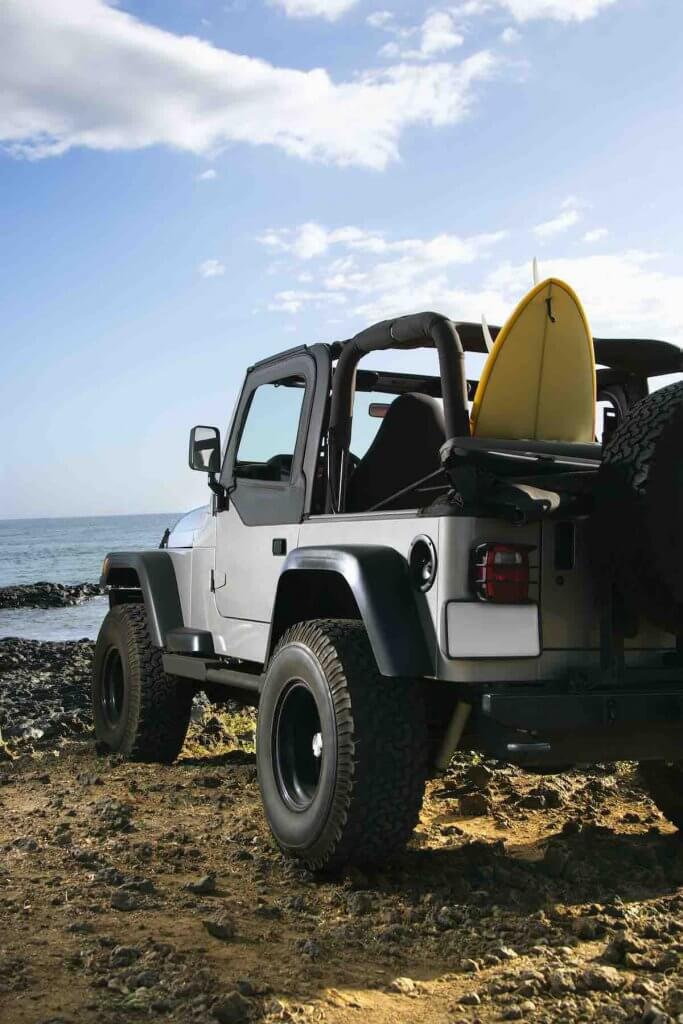 The best place to rent a car in Hawaii is through Discount Hawaii Car Rental. They get the best rates through national companies like Alamo, Enterprise, Budget, Dollar, Thrifty, Avis, and Payless. Check out the latest prices and more details.
However, rental cars clogging up the roads is a major issue in Hawaii. Everyone is doing their part to address this issue, and you can help!
Consider just booking a rental car for the day instead of your whole trip. Plan on going on a scenic drive around Oahu. Take the Kamehameha Loop Drive from Waikiki to North Shore and enjoy the ocean views!
An Oahu scenic drive offers all kinds of stops along the way or you can head straight to the North Shore.
You can get creative with your 1-day car rental and start your trip in Waikiki. It's a tourist-friendly destination with very walkable streets, and you don't need a car.
After enjoying a few days on Waikiki Beach, rent a car and take a whole day to get to North Shore. Then finish your trip with a few days at Turtle Bay Resort or in a sleepy Oahu vacation rental.
At the end of your trip, just drive your rental to the airport. There are lots of ways to do it!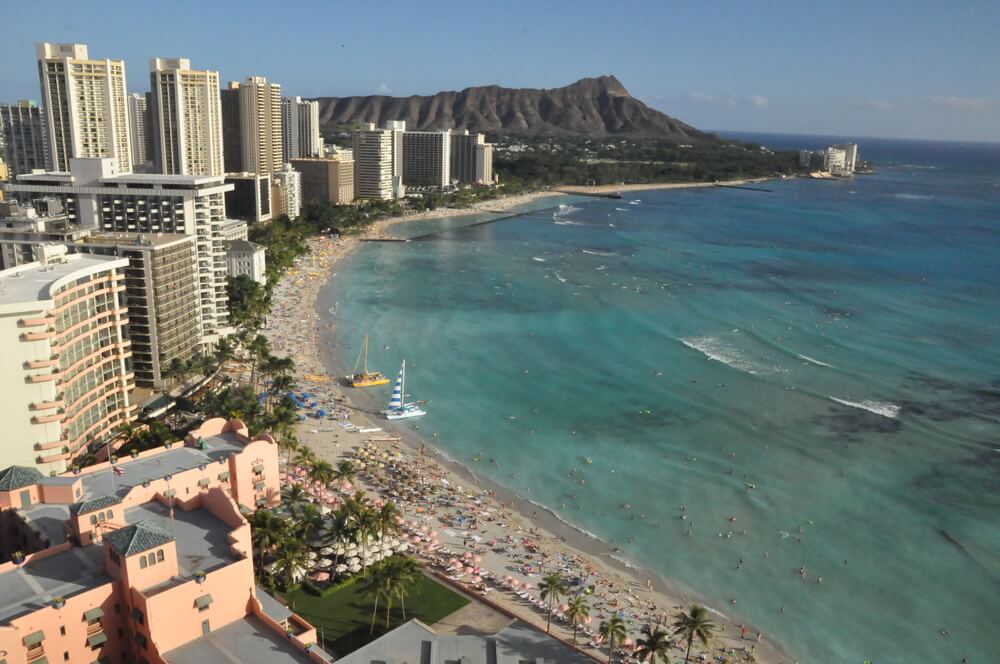 Tips for Traveling Between Waikiki and North Shore
You want to make sure you have the easiest and most hassle-free time getting from Waikiki to North Shore and back. So, here's my best advice when planning how you're going to get around.
When looking into shuttles, check times for drop off and pick up. You want to make sure you don't miss your shuttle from Waikiki to North Shore. And you don't want to get stranded at the end of the day because you were late for pickup!
Keep in mind that, if you decide to Uber to North Shore, you probably won't have an easy time finding one back to Waikiki! They just aren't as readily available there. Save this option if you plan on staying overnight on North Shore.
Don't forget that TheBus is how locals get around. The best way to enjoy your bus experience is to avoid rush hours in the morning (6 to 8 AM) and evening (3 to 5 PM). Also, be considerate and carry fewer things with you to avoid crowding.
If you decide to rent a car, don't worry about gas while driving in Oahu. There are filling stations along all the major roads. Or go with an electric car or hybrid!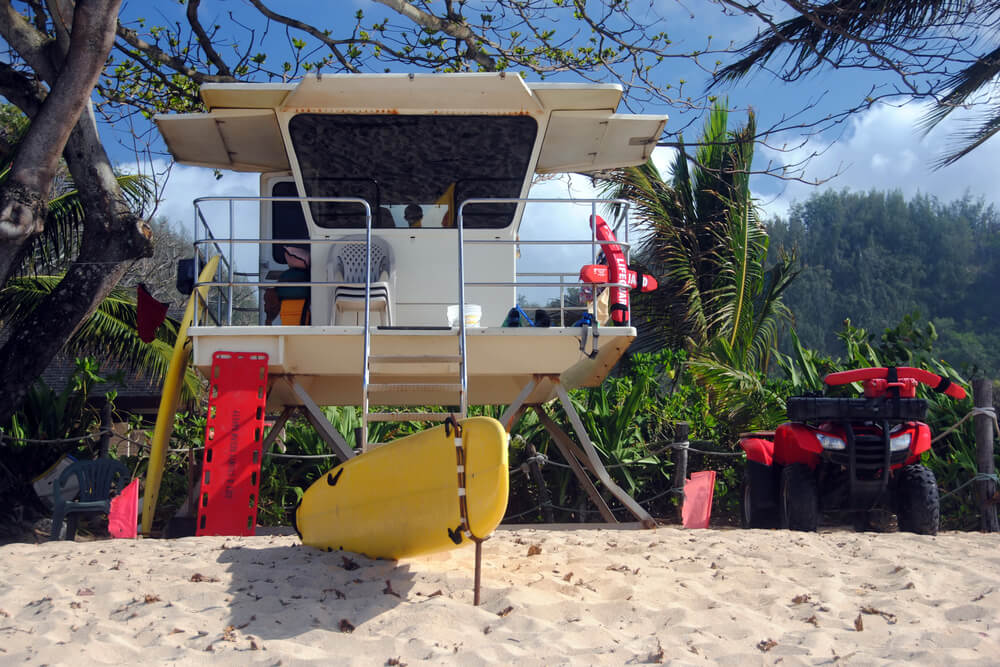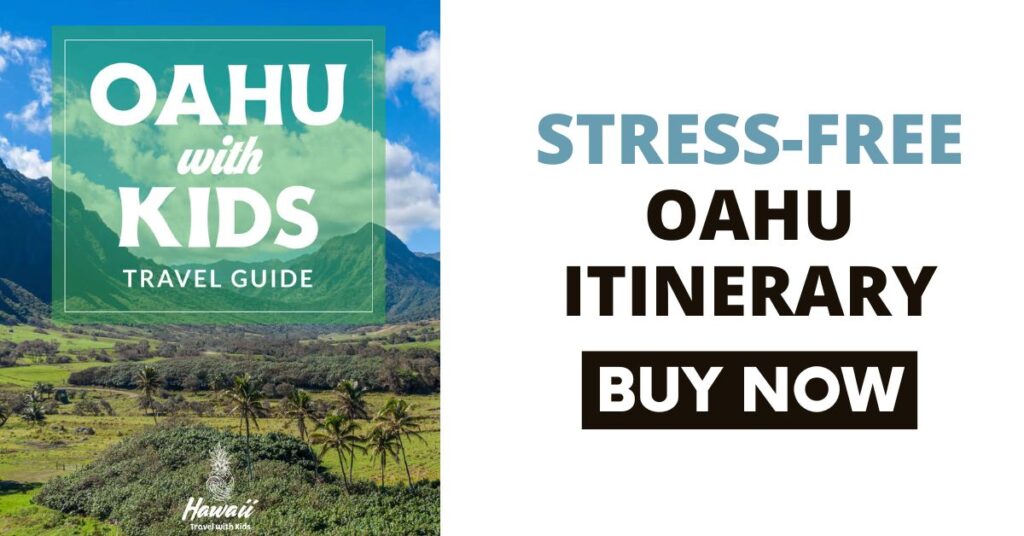 So, What's the Easiest Way to Get from Waikiki to North Shore
Getting from Waikiki to North Shore should be an easy and hassle-free experience! While the bus is the cheapest option on my list, it may not be the easiest with transfers. Plus, it's the longest ride out of all the options.
A car service is easy, but it'll end up costing quite a bit. A rental car is a great option that'll make life easy and give your family independence, but you'll have to decide if it's right for your island adventure.
One of the best ways to go, in my opinion, is a shuttle. There are tons of variety, so everyone can find the right kind of shuttle for their vacation experience. Plus, you book it and forget!
Leave the planning up to the experts, and just enjoy your family vacation to Hawaii.