Are you heading to Hawaii with kids and working on your packing list? Don't forget these awesome kids sun hats to keep your kids protected. Scroll for my top 10 kids summer hats!
This post about the best kids sun hats contains affiliate links which means if you purchase something from one of my affiliate links, I may earn a small commission that goes back into maintaining this blog.
Don't Want to Scroll? Here Are My Top Kids Sun Hats
hide
As adults, we've been there: rummaging through our closet for outfits that fit our next getaways. Traveling to Hawaii will always be itinerary-filled. It's important to properly pack for the occasion.
Our guides like the 17 Things You Will Probably Forget for Your Family Packing List, The Best Life Jackets for Toddlers and Preschoolers, and the Top 10 Best Water Shoes for Kids will have your packing list covered.
While accessorizing isn't necessarily on a kid's travel agenda, it's still important to pack kids beach hats.
Sunhats aren't mere accessories, after all. Children's summer hats are important to your kids' added UV Protection. Not only are they safe, but they are so cute!
We've put together a list of the 10 best kids sun hats for Hawaii travel. Read on and find out which ones work best for your little ones!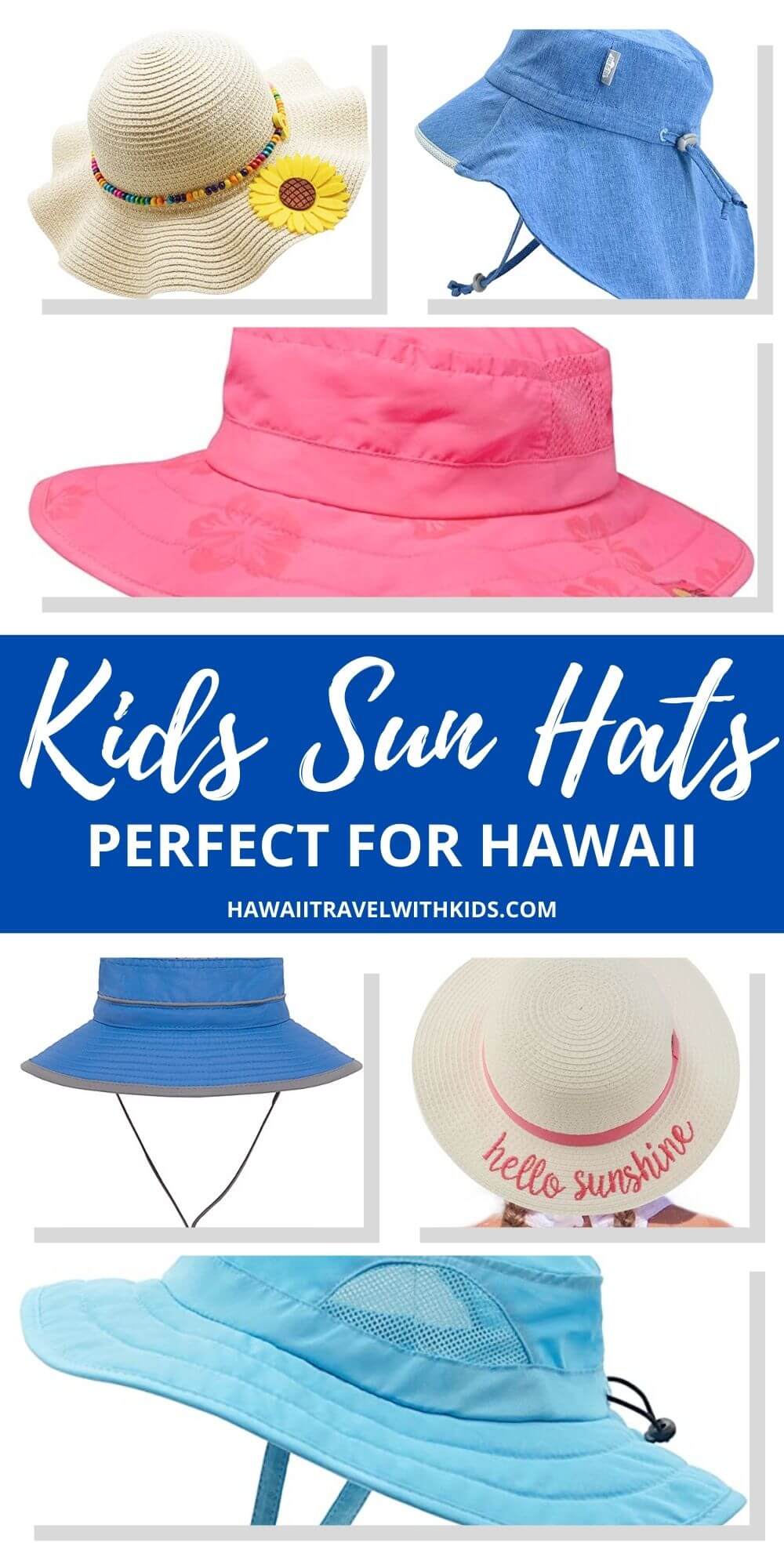 Kids Sun Hats FAQs
Should babies wear hats in the sun?
Yes. Babies have very sensitive skin and it's important to shield them from the harsh UV rays. They should wear large brimmed sun hats in addition to UV clothing when they go to the beach. And it's a good idea to keep them in the shade.
Do sun hats keep you cool?
Not really. While they do protect your face, scalp, and neck from the sun's rays, they also can prevent your body from its natural cooling process. You can always get sun hats wet to cool down a bit more or use a cooling towel around your neck.
Are hats better than sunscreen?
They really go hand in hand. You'll want to use reef safe sunscreen or UV clothing to protect the rest of your body. The biggest way to protect your skin is to limit your sun exposure.
Top Girls Sun Hat Picks
Girls are more inclined to dress up and accessorize. Most of the sunhats we found are designed with girls in mind. The sunhats on our list were chosen for their style, packability, and of course, UV Protection.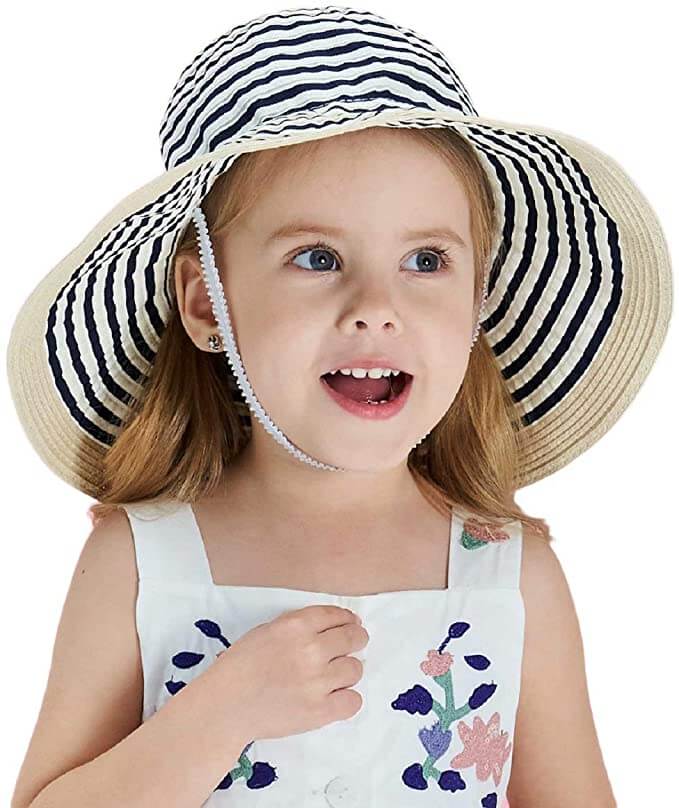 First on our list is Connectyle's Kids' Large Brim Sunhat. The hat is made of 100% Polyester and comes with an elastic chin strap.
The chin strap is perfect for secure wearability and comfort.
The 9 cm wide brim helps shields your little ones' skin and eyes from the sun's harsh rays.
The hat comes in two designs: navy blue and champagne. It's also foldable, making it easy to pack and stuff anywhere. The hat also has a wide variety of sizes, starting with 12-24 months up to 12 years old.
This kids wide brim sun hat is easily cleanable and maintains its shape well. Your kids will look adorable while being protected from the sun!
Buy this Connectyle Kids Wide Brim Hat on Amazon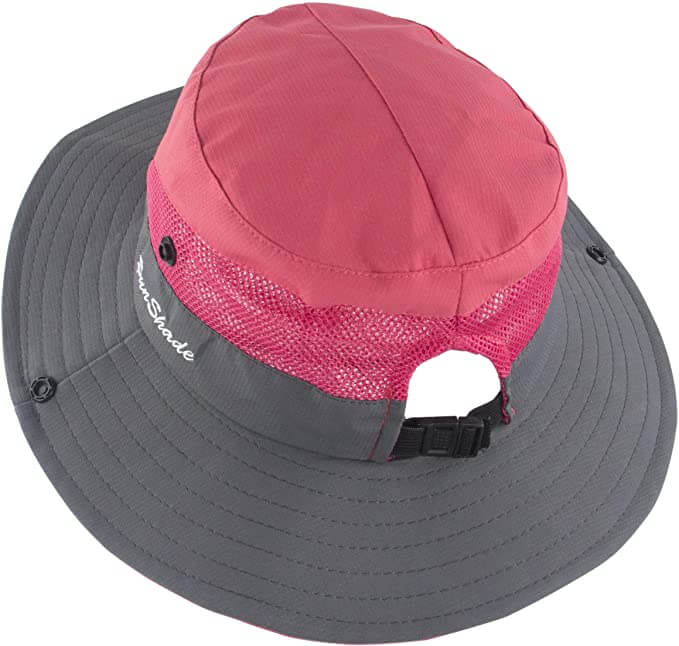 The Muryobao Kids Ponytail Sunhat is the perfect bucket hat for girls who love wearing ponytails.
While it comes in only one size, it is advertised as one sits fits most. At 19-21 inches, the hat also comes with an elastic buckle for adjustment. The ponytail hole design is perfect for both buns and ponytails.
While being a bucket hat in design, the 2.10 inches wide brim is enough to protect your kids' head, eyes, face, and neck from the sun's UV rays.
It comes with an adjustable chin strap, as well. The chin strap allows for security against strong winds, which is extra helpful if you plan on doing lots of hiking with kids.
The hat comes in a variety of 11 designs and is made from soft and lightweight fabric. The inner sweatband will absorb any moisture.
Aside from all this, the hat is fully crushable and packable. It's easy to bring anywhere and is perfect for a variety of activities from going to the beach to hiking, camping, gardening, and going to the park.
Buy this Muryobao Kids Hiking Hat on Amazon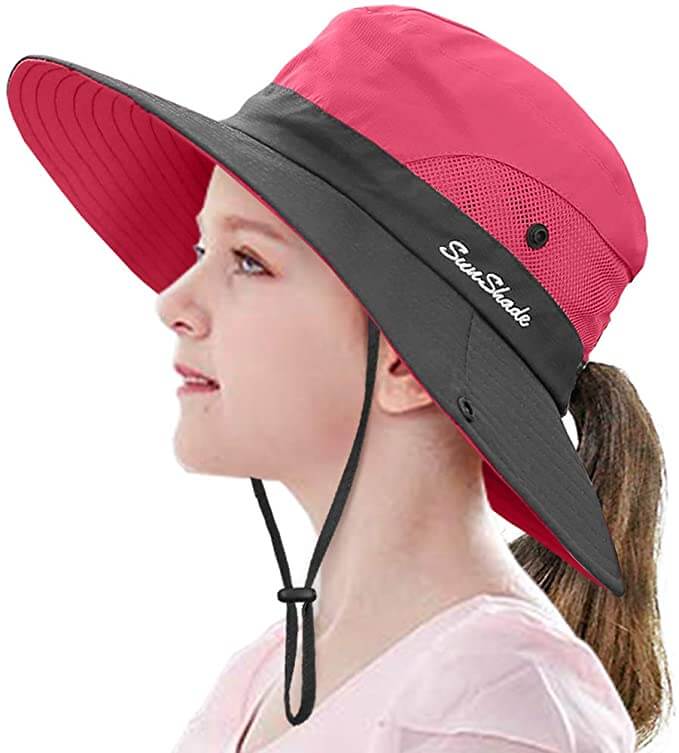 LCZTN's Kids Ponytail Sun Hat comes second to the Muryobao ponytail sunhat with a variety of 5 designs and two different sizes: 2-5T & 5-12T.
Aside from this, it also comes with an elastic buckle behind the hat for easy size adjustment.
The sun hat's 2.75-inch wide brim protects your child's face, head, and neck while also blocking harmful UVB and UVA rays because of its UPF 50+ sun protection feature.
The adjustable chin strap also secures the hat against windy conditions, making it another great kids hiking hat.
The sun hat's breathable fabrics also allow moisture and heat to easily escape the caps. Best of all, the ponytail sun hat is also easily packable and can be folded into a smaller shape.
Buy this LCZTN Kids UV Hat on Amazon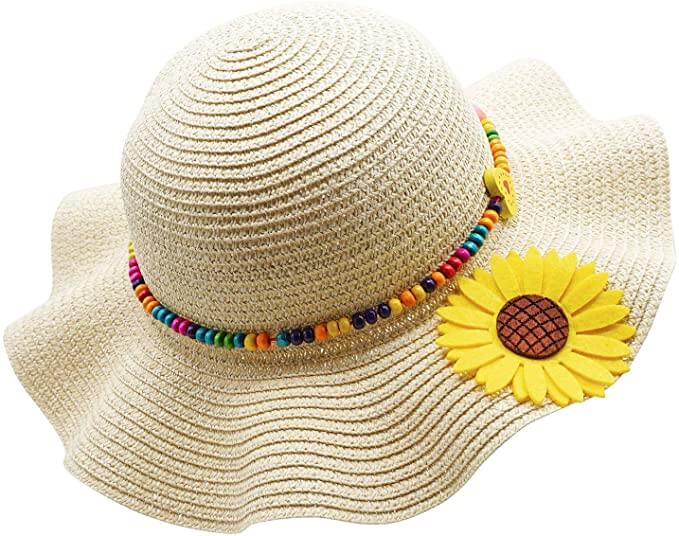 The Bienvenu Kids Large Brim Flower Beach Hat is the first of two hats we featured from their brand. This sun hat comes in 13 beautiful designs and one size.
While the previous hats are mostly made of polyester, this flower beach hat is made of straw.
Your little ones will love their sophisticated and grown-up look with this beautiful straw hat for kids. Aside from this, the hat also comes with an adjustable chin band to keep it in place when winds are a bit too strong.
Of course, the best feature of the sun hat is its sun protection.
Lastly, this sun hat is perfectly packable, easy to clean, and of great quality.
Buy this Bienvenu Kids Straw Sun Hat on Amazon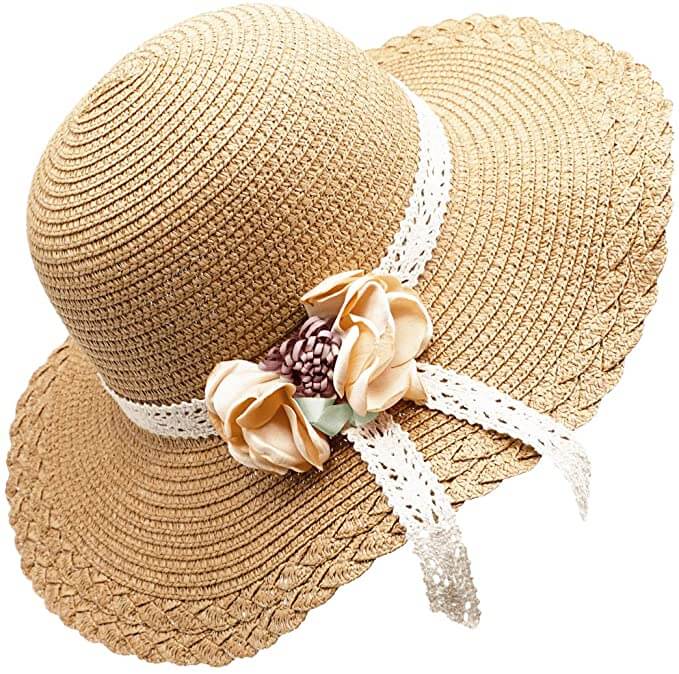 The next sunhat from Bienvenu is another straw hat that's a bit more girly and dainty.
The Summer Straw Hat is made up of light and breathable material that easily allows for heat to escape. Also, the hat comes in 10 equally beautiful and dainty designs.
The hat measures 21-22 in circumference. While the hat's wide brim measures 3.5 inches, the height measures 4 inches.
The Summer Straw hat's wide brim helps shield your little one's eyes, face, and neck from the sun's harmful rays.
While this sun hat seems like the perfect accessory, it also is efficient in protecting against sun damage. Just like most hats on the list, this hat is completely foldable and easily packable.
Buy this Bienvenu Kids Straw Sun Hat on Amazon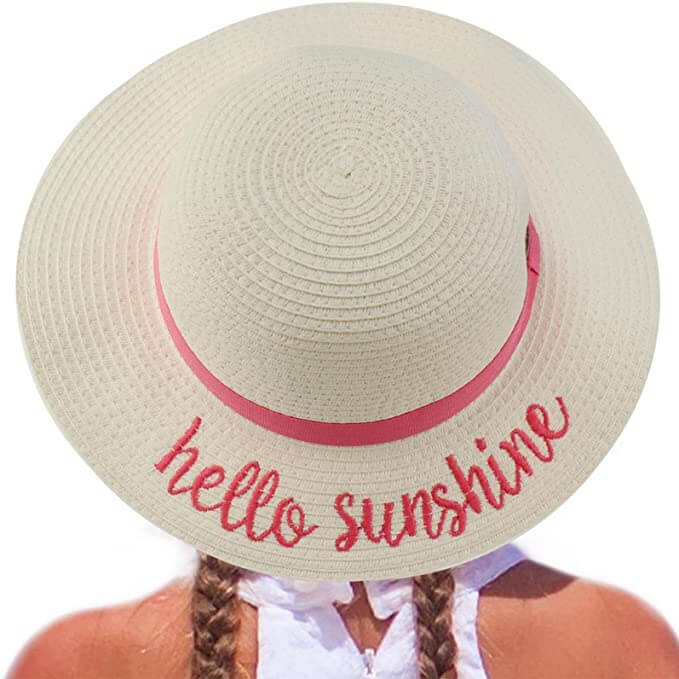 The C.C. Girls' Summer Floppy Sun Hat is a great hat for matching mommy-daughter outfits! The sun hat comes in a variety of 17 designs.
However, it only comes in one size: 46 cm diameter and a 2-3 inch wide brim.
The sun hat is such a fun hat for all sorts of outfits and trips (plus it looks super cute in Instagram photos!)
Aside from this, the hat is made of 100% paper braid and is equipped with a UPF 50+ UVA & UVB Sun Protection.
Lastly, the summer hat is perfectly packable and foldable. Kids can wear it to luaus, strolls on the beach, or even simple walks around Waikiki.
Buy this C.C. Girls Sun Hat on Amazon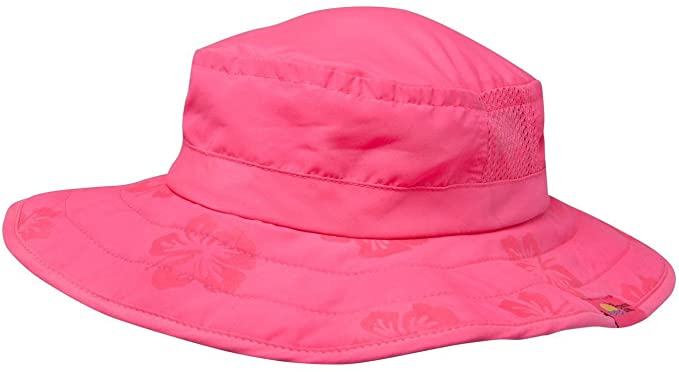 Sun Protection Zone's Safari Sun Hat is the last on the list for sun hats for girls.
The hat is so unique in the sense that it only comes in one color and one size. The pink color is perfect for its purple flower prints that are visible and brighter under the sun.
The sun hat is made from 100% Polyester and has been approved by the Melanoma International Foundation for sun protection.
With a UPF rating of 50+, the sunhat surely blocks 99% of UV Rays. The hat also comes with a chin strap with Velcro closure for more secure fits.
The hat, just like all the rest from this list, is easily packable, foldable, and a bit water-resistant.
Buy this Kids Wide Brim Hat on Amazon
Top Boys Sun Hat Picks
While the following hats are almost all unisex, they relatively have a more muted and basic design. These are perfect for your active and playful little boys.
Have them wear these hats without a fuss!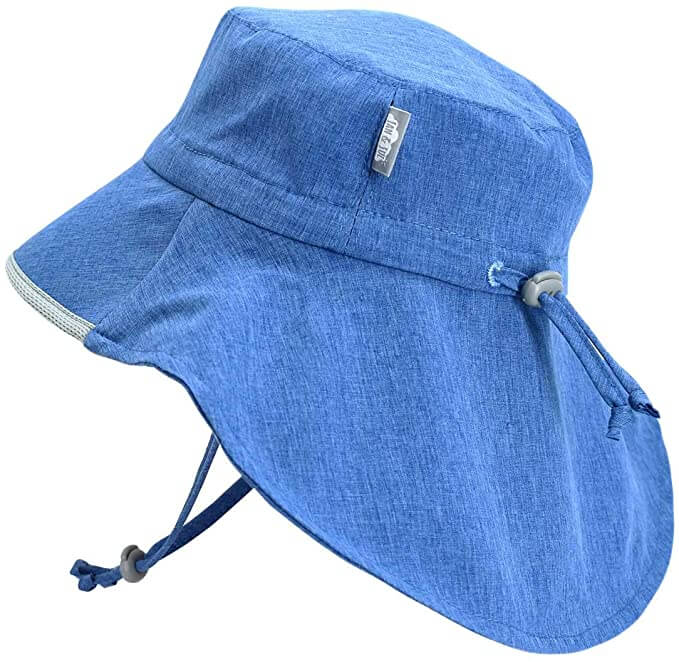 Jan & Jul's GRO-with-Me Aqua-Dry Adventure hat is, hands down, one of the best kids beach hats for boys or girls for your Hawaii travel.
It comes in 15 different colors and designs. The GRO-with-Me smart design allows you to fully adjust the hat's drawstring for different sizes and seasons.
Also, the adventure hat is made with 50+ UPF aqua-dry water-repellent fabric. This allows for full sun protection for all sorts of play and adventures like kayaking or going whale watching.
The adventure hat also comes with an adjustable chin strap that ensures security for any strong winds. The toggle adjustment on the chin strap allows for easy breakaway and clip-on.
Lastly, the hat is lightweight, easily foldable, and perfect for all kinds of travel.
Buy this Kids Waterproof Hat on Amazon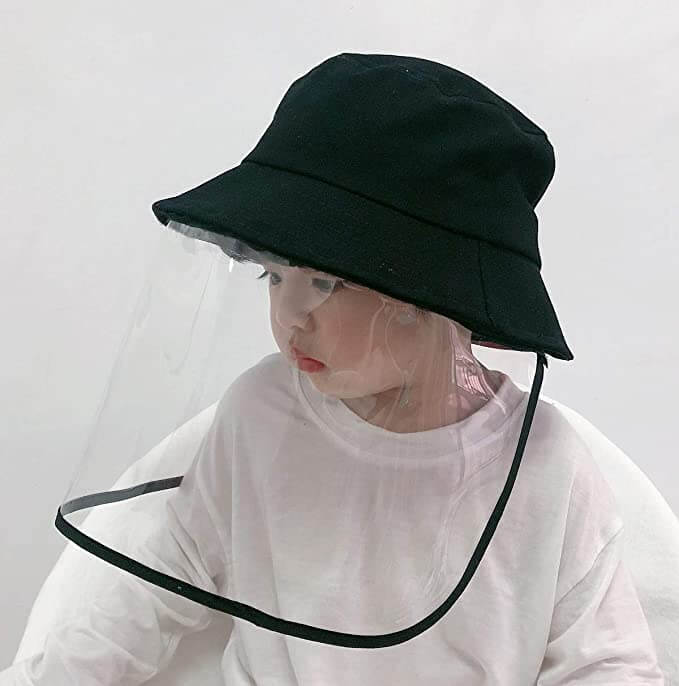 The Jastore Dustproof Sun hat is one of the most unique kids sun hats on the market.
It's made of cotton material and is suitable for kids aged three to nine. The hat's visor cap protects your little ones' eyes, nose, mouth, and neck from any dust or sand.
Little kids can have a hard time at the beach sometimes, especially if a gust of wind blows sand into their eyes. The face shield protects them from that annoyance.
The best thing about the visor is that it is detachable, making it easy to transition from one activity to another. The sun hat comes in 8 designs and colors.
In addition, the sun hat itself protects from the sun's harmful rays. It's easily packable, lightweight, and fit for all sorts of activities.
Buy this Jastore Dustproof Sun Hat on Amazon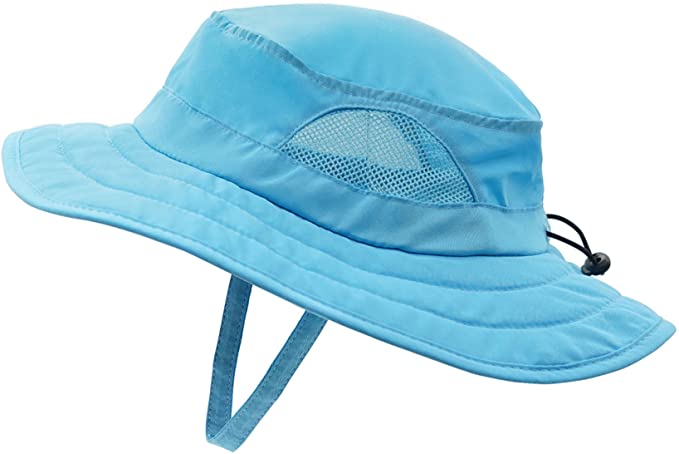 Another entry from Connectyle is this cute bucket hat with a rating UPF 50+. The bucket hat comes in 13 colors and is made with soft and breathable polyester.
However, it comes in one size with the hat circumference measuring 50-54 cm. It fits kids aged two through six.
The 6.5 cm foldable floppy brim, along with the UPF 50+ sun protection will block out 98% of UV rays.
The bucket hat also includes a fastener chin strap and an elastic drawcord with a toggle at the back for size adjustability.
Buy this Kids Bucket Hat on Amazon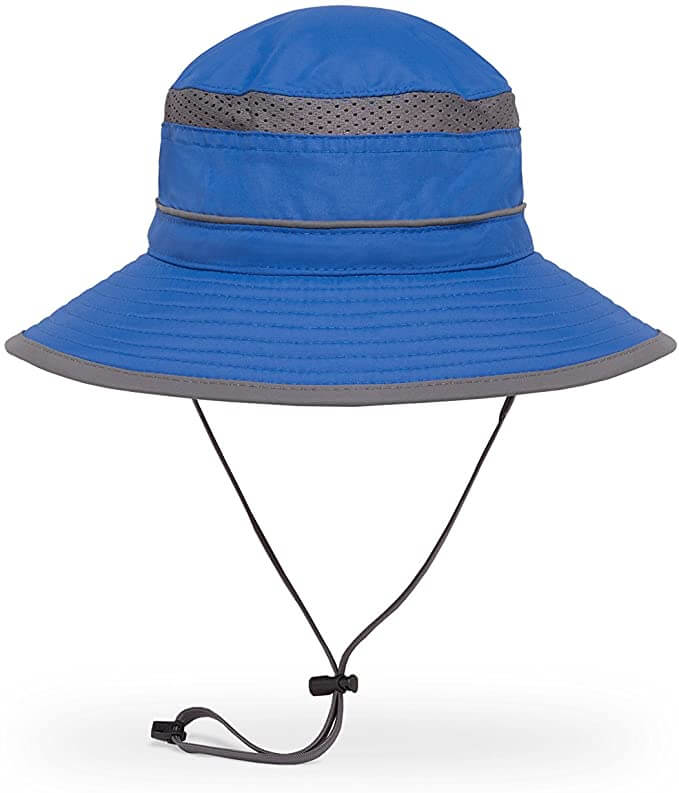 Last but definitely not the least on the list is Sunday Afternoon's Kids Bucket Hat.
The bucket hat comes in 19 different colors and designs, making it perfect for all sorts of activities around the island.
Aside from this, the bucket hat is made of 100% polyester, hand-washable and has UPF 50+ certified sun rating.
In addition, the bucket hat also features a 2 and a half-inch flexible down-sloped brim with a floatable foam core. The strategic mesh ventilation panels on the hat allows for heat and moisture release.
The hat is also water-repellent and stain-resistant.
Buy these Kids UV Sun Hats on Amazon
Conclusion on the Best Kids Sun Hats:
Ultimately, what you wear to Hawaii won't necessarily matter as long as you enjoy all the activities on the island. However, it doesn't hurt to be prepared, secure and safe while being stylish, as well!