Are you planning a trip to the Big Island and want to go on a Kona coffee tour? Keep scrolling to read a full review of the Heavenly Hawaiian Coffee Farm Tour on the Big Island.
This review of the Heavenly Hawaiian Coffee Farm Tour on the Big Island contains affiliate links which means if you purchase something from one of my affiliate links, I may earn a small commission that goes back into maintaining this blog.
Guest post by Sinead at Map Made Memories
We visited Heavenly Hawaiian during a two-week stay on the Big Island as part of our family gap year.
Our family likes to support independent, family-owned businesses when we travel, particularly those with an environmentally friendly outlook. We like to shop local and learn about local produce and handicrafts in the destinations we visit.
During our travels, we have visited tea plantations, fruit, and cocoa farms so it was a natural choice to visit a Kona coffee farm whilst staying on the Big Island.
We prefer small groups or personalized tours to large-group or scheduled tours. I did a lot of research before choosing a Kona coffee plantation tour and, of all the coffee farms near Kona, Heavenly Hawaiian ticked all our boxes.
Don't have time to read a bunch of Hawaii blog posts and reviews? Here are some of our top picks for visiting the Big Island.
Popular Big Island Tours/Activities
Favorite Big Island Resorts/Hotels
Want to Rent a Car in Hawaii?
One of the best places to rent a car in Hawaii is Discount Hawaii Car Rental because they get the best rates from top national companies like Alamo, Dollar, Thrifty, Avis, Enterprise, Budget, and Payless.
Want to skip all the planning and just access my detailed Big Island Itinerary complete with daily schedules, kid-friendly activities, and travel hacks? Click the button below.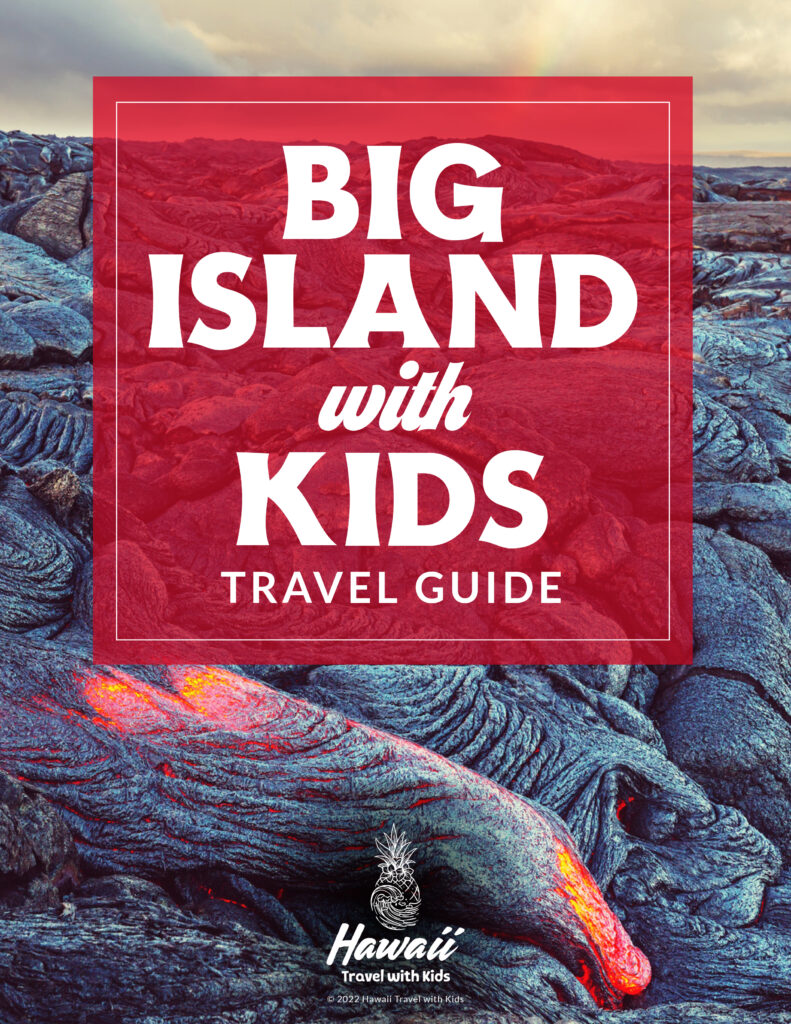 Kona Coffee Tours FAQs
Where are the Kona Coffee Plantations?
You'll find the best coffee plantations in Kona on the northwest and southwest parts of the Big Island of Hawaii in the greater Kailua-Kona area.
Why is Kona coffee so good?
The magic that makes Kona coffee so popular has to do with the specific location where the plants grow. They grow along the slopes of volcanoes, which means the soil is rich in volcanic elements. Plus the high elevation, cloud coverage, and high temperatures make Kona the perfect place to grow coffee.
Can you bring Kona coffee home?
Absolutely! And there are no restrictions on how many bags of roasted or unroasted Kona coffee beans people can bring back home from Hawaii.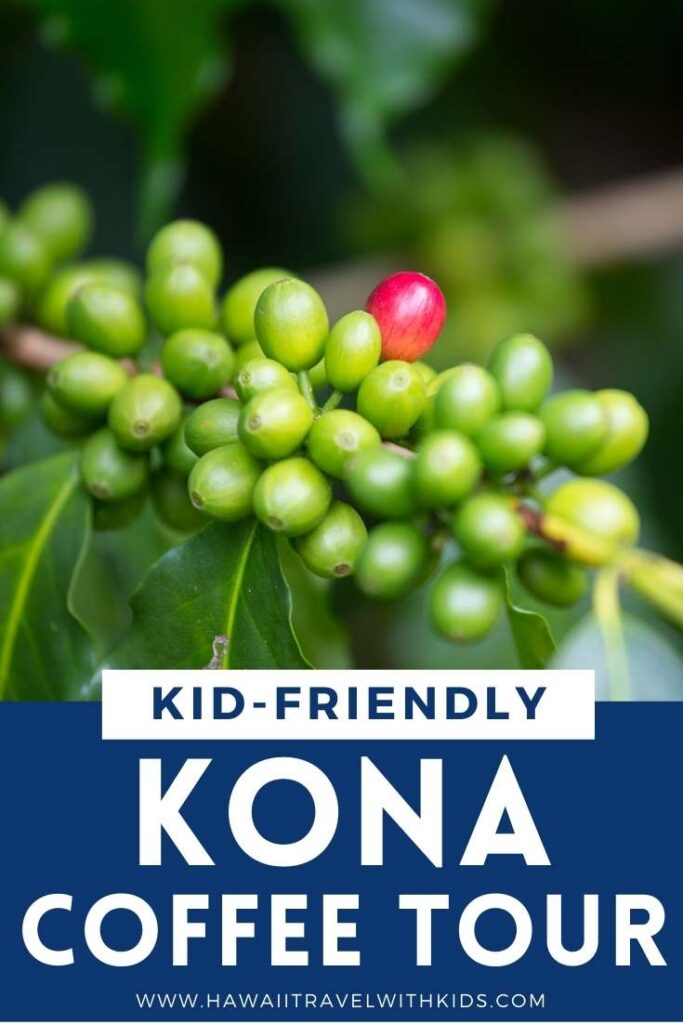 About Heavenly Hawaiian Coffee Farm
Heavenly Hawaiian Coffee Farm is a 40 acre, family-owned farm perched high on the western slopes of Hualalai Volcano. Many Kona coffee growers are based in this area due to the rich volcanic soil.
The award-winning coffee grown here includes Kona Silk, Kona Bold, and Big Bean Kona. The farm is also home to Konalani Coffee Bar which is Hawaii's first, farm-side coffee bar.
Despite its size, Heavenly Hawaiian boasts green credentials. For example, the altitude and this specific location on the Big Island create an unusual microclimate.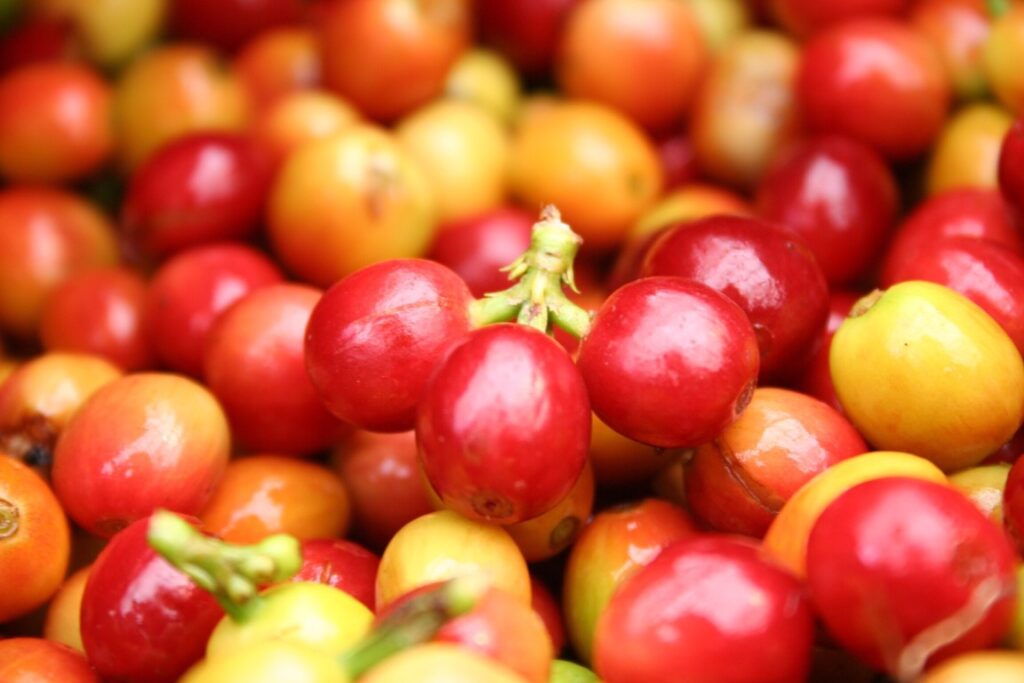 As a result of this, the Kona coffee plants are able to grow without the need for additional watering. Only rainwater is used and harvested, to nurture the plants.
Furthermore, all the coffee grounds from the farm and cafe are composted and the farm maintains 30 beehives to encourage pollination of all the plant species on the farm.
Plus, Heavenly Hawaiian saves the coffee cherry skins (husks) after the beans have been removed. These skins are dehydrated to make a tea called cascara which you can buy on-site or sample in the Konalani Coffee Bar.
Heavenly Hawaiian Coffee Tour
What to Expect on the Tour
Arrive early for your tour as, before the tour starts, guests are invited to enjoy complimentary, 100% Kona coffee tasting samples and sweet treats. The self-served coffee is centered around the farm's swimming pool and on the lanai. It is a relaxing, convivial way to start a tour.
Coffee Crops
The Heavenly Hawaiian coffee farm tour starts in the crop fields a short walk from the main house. Families will learn how the Kona coffee tree is planted and nurtured (through pruning and fertilizing) as well as how and when the beans (called coffee cherries) are harvested.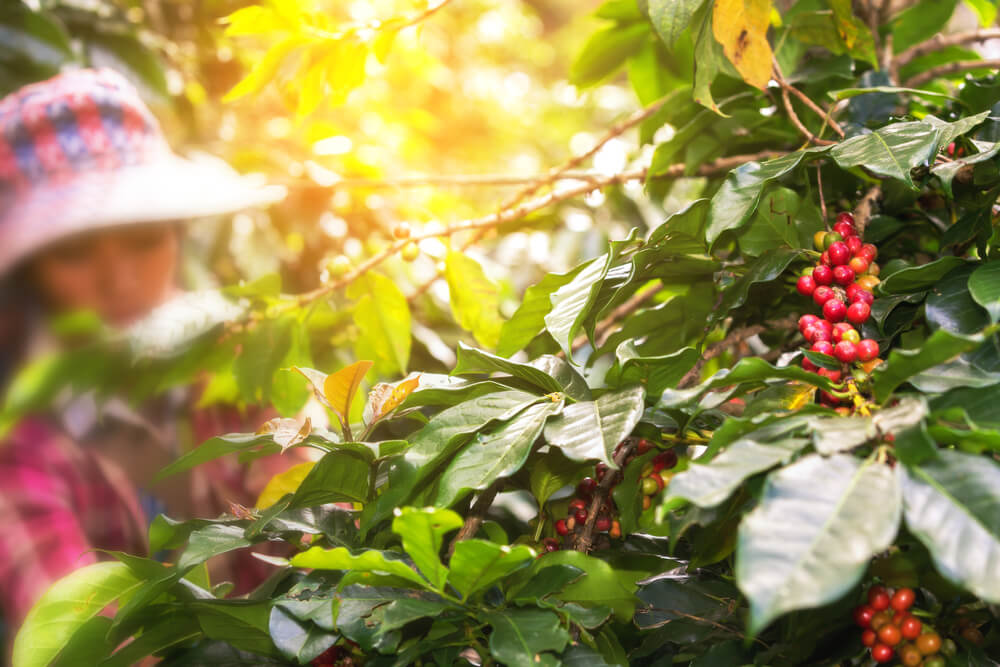 You can walk amongst the plants which were in fragrant bloom when we visited. Our kids were surprised to learn that coffee cherries are not brown but bright red and are picked by hand when ripe.
Drying Beans
The tour progresses to large sheds where the beans are dried after their husks have been washed off. The painstaking and laborious task of raking (turning the coffee beans so that they can dry in the sun) is done by hand and takes many days.
Heavenly Hawaiian does not roast their beans on-site so guests will not see this process but the guide will explain it to you. Our guide also covered the history of coffee growing in Hawaii and today's rules and regulations for growing Kona coffee.
Coffee Tasting
At the end of the tour, guests are invited to stay for as long as they like to enjoy the stunning views, colorful gardens and to visit the Konalani Coffee Bar. As well as sampling a range of coffee, I recommend trying the cascara tea which is delicious. There are cold brews and non-coffee drinks available for children.
Store
Before you leave the farm, visit the on-site store that sells the Heavenly Hawaiian coffee range in different weights. Try some of the delicious treats on sale including the amazing Peaberry Bites which are Peaberry beans covered in chocolate.
The Heavenly Hawaiian coffee farm tour is relaxed, fun, and informative. And, as children are free on the general tours, it is a fantastic value for money family activity.
We received a warm welcome at Heavenly Hawaiian and our children immediately felt at ease and comfortable enough to ask questions. After our guide learned that it was my birthday the following day, I was touched to be given a bag of coffee and candies as a birthday gift.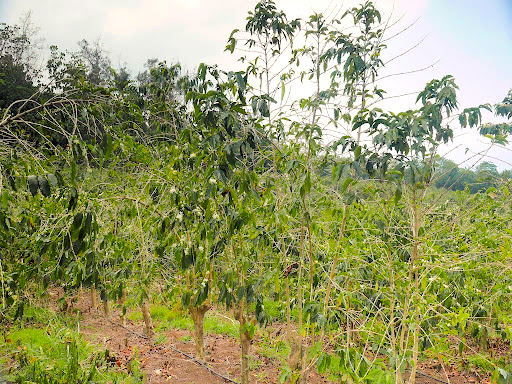 Additional Coffee Tours at Heavenly Hawaiian
In addition to their general tours, Heavenly Hawaiian also offers a Paniolo Roast Tour. This 45-minute tour can be taken separately, or in addition to, the farm tour but must be booked in advance of your visit.
During the tour, guests will learn the traditional Paniolo (cowboy) method of roasting coffee on a cast-iron skillet. At the end of the tour, you get to take home a bag of the coffee that you roasted.
The Paniolo Roasting Tours run from Monday to Saturday with three tours daily at 10:15 am, 12:15 pm, and 2:15 pm.
The tour costs $45 per person or $40 for two or more people. Groups are limited to 6 people and participants must be over 13 years old.
Similarly, the Brew Your Best Cup Tour is offered to anyone over 13 years old. The tour runs from Tuesday to Saturday and starts at 9 am. It lasts for one hour and costs $55 per person.
As the name suggests, you will learn from the resident coffee experts how to make the perfect cup of Kona coffee.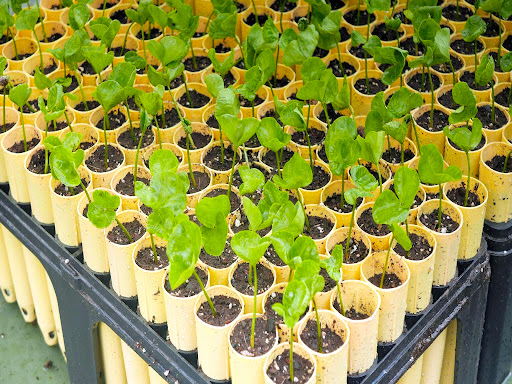 What to Know about this Kona Coffee Tour Before You Go
Arrival and General Tour Information
Heavenly Hawaiian Coffee Farm is a short 20-minute drive from Kona, near the town of Holualoa. There is free parking available on the plantation adjacent to the main house. It cannot be reached by public transport.
Coffee tours run on the hour from 9 am to 4 pm and last approximately one hour. Tours are available every day except Sunday.
How to Get Tickets
Tickets can be bought online in advance here and cost $8 per adult. Children are free.
The Highlights of this Kona Coffee Plantation Tour and What You Should Look Out For
For our family, the highlights of our tour were the incredible location and how our friendly guide interacted with our children.
The guide asked our children questions and allowed them to touch, smell and taste throughout the tour. This helped to engage and maintain their attention.
Heavenly Hawaiian's location is breathtaking with extensive views over the surrounding lush countryside and ocean. The gardens were tranquil and full of variety and color.
Sitting on the lanai looking out over the ocean, surrounded by Monstera and Rainbow Heliconia, whilst sipping the smoothest coffee I've ever tasted, is a memory I will cherish.
Honest Heavenly Hawaiian Coffee Farm Tour Review
Our family enjoyed our tour much more than we expected to and, given the option, we would return. We stayed a lot longer than our allotted one hour and learned a lot about coffee, coffee growing in Hawaii, and Hawaiian hospitality.
This Kona coffee tour does not feel like a money-making exercise and proved to be excellent value for money.
You will leave Heavenly Hawaiian feeling that the family has shared with you their love and passion for coffee and for Hawaii.
Kona Coffee Farm Tour Tips for Families
What to Wear
Wear closed-toe sandals or shoes for walking around the farm as the dirt tracks are unpaved. Pack a hat but also bring a light jumper for the cooler altitude temperatures.
What to Bring
Bring a water bottle, sunscreen, and some cash to spend in the farm shop. You won't be able to resist buying Heavenly Hawaiian coffee and treats to take home.
Additional Tips
This is a small, family-run tour guided by people who work on the farm. Do not expect state-of-the-art presentations, multilingual tours, and professional tour guides. Instead, expect a warm Hawaiian welcome and a friendly, personalized tour.
The tour involves walking and includes some slopes but it is easily managed by young children.
So, is the Heavenly Hawaiian Coffee Farm Tour on the Big Island Worth It?
We loved our visit to Heavenly Hawaiian and found the coffee-making process fascinating. Once you have learned how much hard work and effort goes into producing each coffee bean, you will look at your daily cup of coffee with renewed appreciation.
The setting alone is worth the trip. The welcome we received, plus the kindness we were shown, makes our Heavenly Hawaiian coffee tour one of our favorite memories of this very special island. It's one of the best Kona coffee farms.
About Sinead
Sinead blogs about their family travel to over 36 countries at Map Made Memories, where you can read about our love of adventurous, sustainable, overland travel and traveling light. She aims to inspire other families to travel and explore with their kids, either in their own backyard or abroad, and not to wait until their children are older.