Are you planning a trip to Oahu and want to know the best farmers markets on Oahu worth checking out? Find out the 14 best Oahu farmers markets that sell locally made products, fresh produce, and even souvenirs!
This post about the best Oahu farmers markets was written by Hawaii travel expert Marcie Cheung and contains affiliate links which means if you purchase something from one of my affiliate links, I may earn a small commission that goes back into maintaining this blog.
Are you looking for a family-friendly activity in Hawaii?
The farmers markets in Oahu are full of vibrant tropical fruits and delicious homemade meals. Even though it is a smaller island, there are still plenty of farmers markets to visit no matter where you are staying!
Here are the best Oahu farmers markets, where to find them, and when they will be open.
You can enjoy fresh local produce while exploring these beautiful islands with your kids. Whether you're visiting Waikiki Beach or the North Shore, there is always something fun going on at one of these great farmers market locations.
Make sure that everyone has a chance to try some new foods while enjoying the culture and history around them! This guide will help make your trip even more memorable than before!
Keep scrolling to find out about the best farmers markets on Oahu.
Don't have time to read a bunch of Hawaii blog posts and reviews? Here are some of our top picks for visiting Oahu.
Popular Oahu Tours/Activities
Favorite Oahu Resorts/Hotels
Want to Rent a Car in Hawaii?
One of the best places to rent a car in Hawaii is Discount Hawaii Car Rental because they get the best rates from top national companies like Alamo, Dollar, Thrifty, Avis, Enterprise, Budget, and Payless.
Want to skip all the planning and just access my detailed Oahu Itinerary complete with daily schedules, kid-friendly activities, and travel hacks? Click the button below.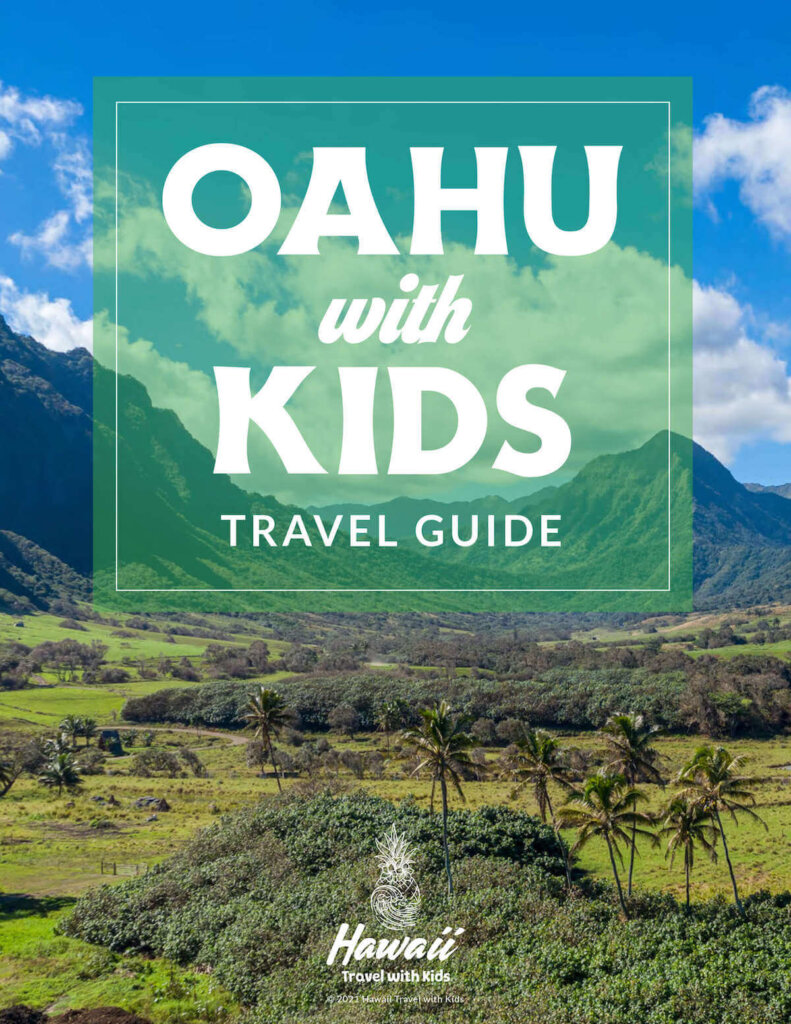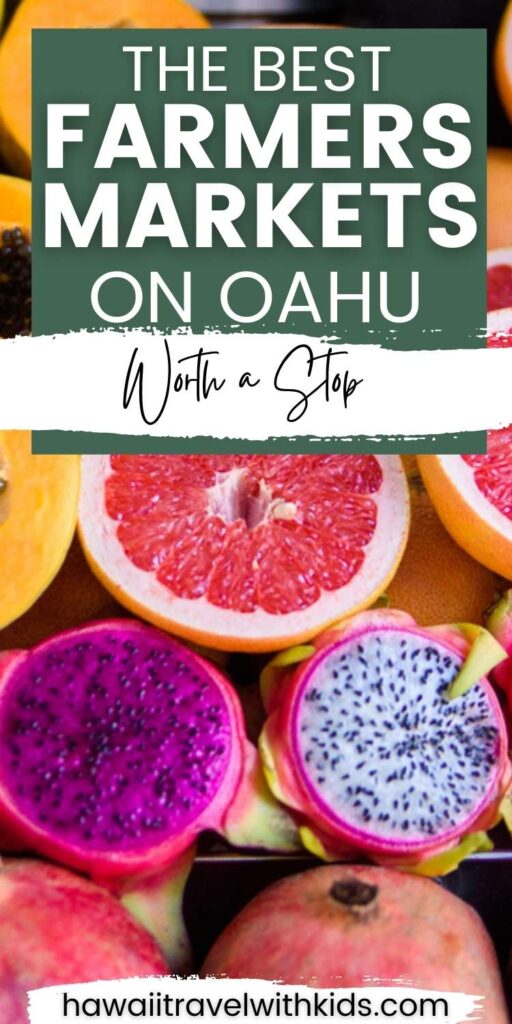 Oahu Farmers Markets Worth Checking Out
If you'd like to try some tropical Hawaiian fruit, there are plenty of Oahu farmers markets that are worth a stop. Here are a few of our favorites!
Kailua Farmers Market
The Kailua farmers market is a great farmers market Oahu has to visit and is open on Thursdays from 4:00 to 7:00 PM every week. This one is a smaller, more laid-back farmers market located at the Kailua Town Center.
One thing I love about this market is that it will still go on rain or shine, only a few farmer's markets here do that. Here you will find fun clothes, plants, foods, and homemade goods.
This is one of the fun things to do in Kailua!
Kaneohe Farmers Market
While you are in Kaneohe, stop at the Windward mall every Sunday from 10 AM to 2 PM and every Wednesday from 2 PM to 6 PM for one of the farmers market Kaneohe has to offer. This farmers market is mainly only for farm vendors, so there is plenty of fresh locally grown produce to enjoy.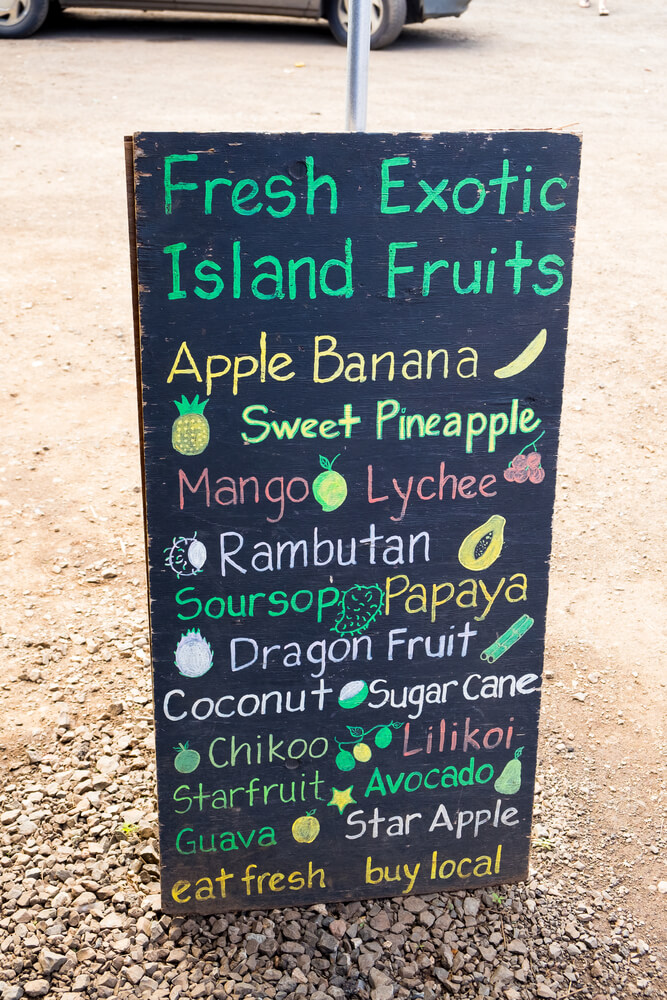 You will find just about any fruit or vegetable you can imagine! The Kaneohe farmers market is definitely one to visit if you love fresh farm goods! This one is indoors, so it will remain open even when it is raining.
Kapolei Farmers Market
In Kapolei, you will find the Ka Makana Ali'i Farmers Market. This market is open every Wednesday from 3 PM to 7 PM and every Sunday from 11 AM to 3 PM.
If the weather is bad, this market might not be open; it will only stay open on sunny days. This is another one of the best farmers market Oahu has to offer. Here you will find plenty of produce and unique handmade items.
Honolulu Farmers Market
There are a few farmers markets in Honolulu. The Hawaii Farm Bureau holds on at the Neal S. Blaisdell Center on Wednesdays from 4 PM to 7 PM every week.
You will find plenty of parking and 37 amazing businesses! From local honey to mochi and fresh farm produce, there is something for everyone to enjoy.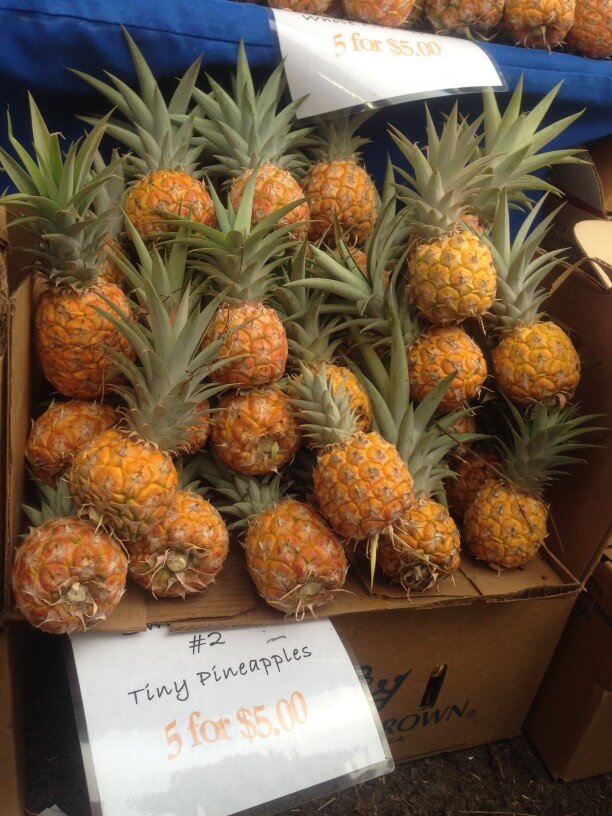 The Farmers Market at Mānoa Marketplace is another Honolulu farmers market that is open more often during the week. This Honolulu farmers market schedule is every Tuesday, Thursday, and Sunday from 7 AM to 2 PM.
Another great farmers market based in Honolulu is the Makiki Farmers Market, open from 4:30 PM to 7 PM every Thursday. Enjoy live music as you support local businesses and grab some great gifts!
At the Kapiolani Community College, you will find another Honolulu farmers market. This one is open on Saturdays from 7:30 AM to 11:00 AM. This is one of the bigger Oahu farmers markets and has even won awards! You will find just about anything here you could want in a farmers' market and more. The KCC farmers market is one of the only Saturday farmers market Oahu has to visit!
These Honolulu farmers markets are a fun place to get plenty of unique gifts from Hawaii.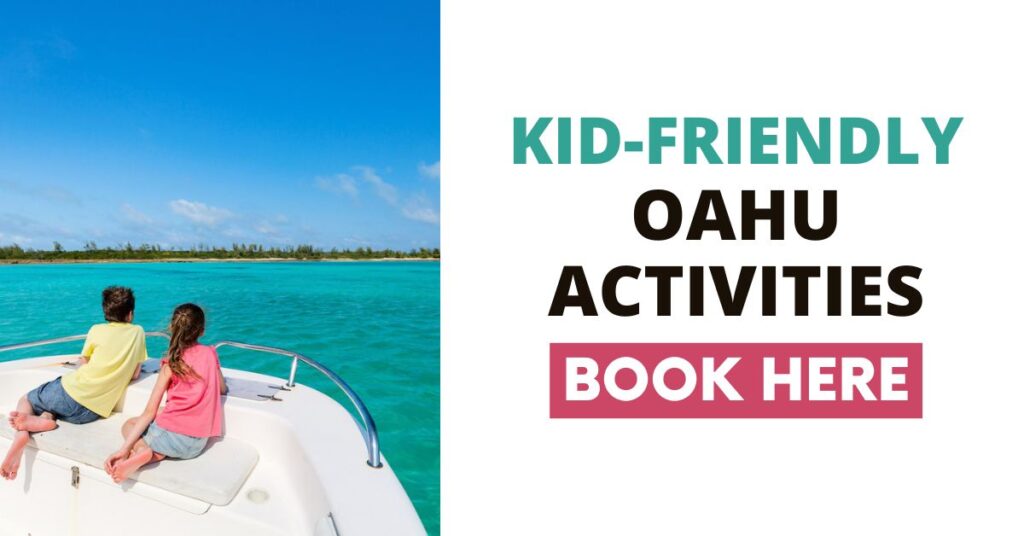 Mililani Farmers Market
Located at the Mililani High School, you can visit this farmer's market every Sunday from 8 AM to 11 AM. There is free parking, and you will find around 40 vendors in total! The Hawaii Farm Bureau puts on this market. You can check out their website to see every vendor who will participate each week.
North Shore Farmers Market
The North Shore Country Market is put on by a non-profit helping locals share their products with consumers. This is located by Ehukai Beach Park. You might even see some pro surfers who like to visit this one too as it is by some top surfing spots on Oahu.
All products at this farmers market are made locally in Hawaii. This one is open every Saturday from 8 AM to 1 PM. It is one of the best North Shore farmers markets on Oahu!
At this market, visitors can find many handmade crafts, jewelry, and artwork along with some great local food and produce.
For those who prefer to go to a market during the weekdays, the Haleiwa farmers market is open on Thursdays from 2 PM to 6 PM and is another farmers market on the North Shore. This Haleiwa farmers market is completely covered and full of shade to protect you from the hot sun.
At this North Shore Oahu farmers market, you will find a lot of organic produce, natural body products, local vanilla extract, and many other gems. This Hawaii farmers market is located in the Waimea Valley. Explore the beautiful scenery of Waimea Valley and grab some goodies!
While it is not necessarily a Kahuku farmers market, Kahuku Farms is basically a farmers market North Shore has to visit and explore. Here you will find a delicious produce selection, along with tasty smoothies, paninis, and more. It is all grown on their farm, and you can even have a farm tour while you are there! It is located by the North Shore food trucks too!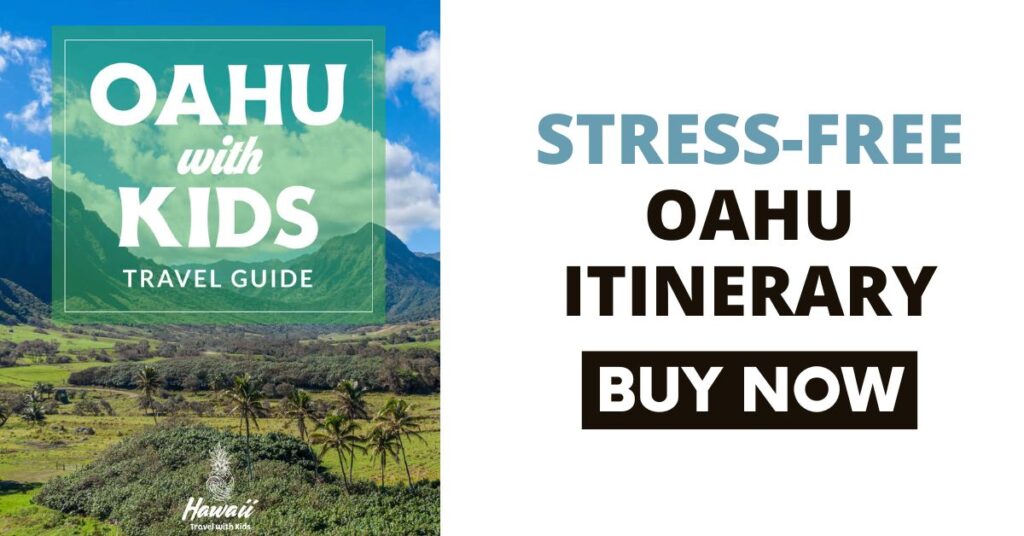 Pearlridge Farmers Market
If you are visiting Oahu on the west side of the island, head over to Aiea to visit the Pearlridge farmers market. This farmers market is more spread out, and easier to walk around and enjoy each booth.
You can visit every Saturday from 8 AM to 12 PM no matter the weather. Enjoy freshly made local food, delicious sugarcane juice, tacos, and a wide variety of produce.
This farmers market is put on by Farm Lovers, who also operates many other farmer markets around Oahu. This business was created to help local farms, and small businesses remain open and bring cultural awareness through the shopping that takes place here. Now, this business has award-winning farmers markets!
Waialua Farmers Market
If you want to visit the Old Sugar Mill in Waialua, go when there is a farmers' market too! This market is open from 8:30 AM – 1:30 PM every Saturday. It is best to go early because when everything is sold out, they will close! From beauty products to crafts and art to food, this market has it all!
Waikiki Farmers Market
The Kakaako farmers market is on Ala Moana Blvd. and has over 110 booths full of yummy fresh produce, local artwork, and lots of local foods visitors can enjoy. This is one of the bigger Oahu markets and is such a fun one to visit.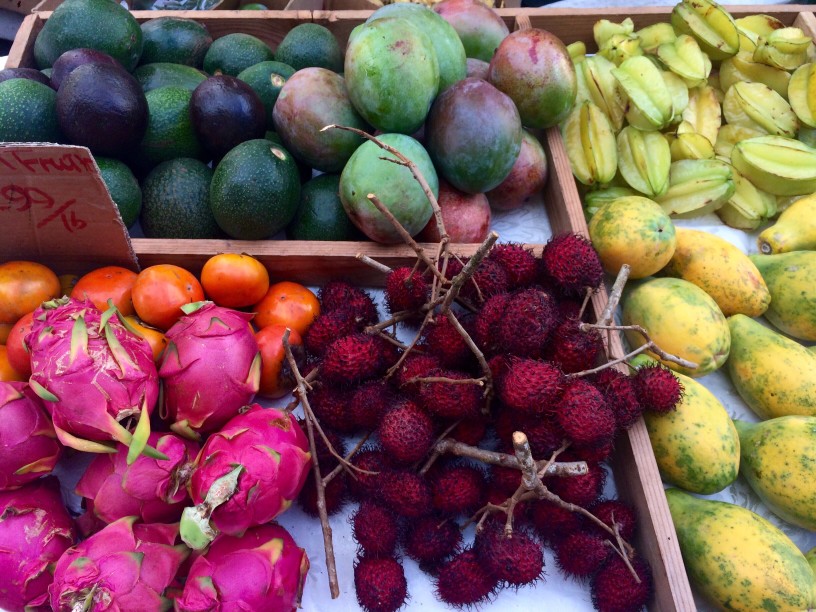 You can grab fresh-caught fish, orchards, gluten-free bread, and so much more. This Oahu farmers market is definitely one you'll want to visit! Visit the Kakaako farmers market on Saturdays from 8 AM to 12 PM. The Kakaako farmers market parking is free, too, so come and enjoy this Ala Moana farmers market! It is the best farmers market Kakaako offers!
The Waikiki beach walk farmers market is another great one to stop by during your vacation in Hawaii. This one has many unique souvenirs you won't find anywhere else, along with delicious food and produce too; it is another one of the best farmers market Waikiki has to visit!
The beach walk farmers market is open every Wednesday from 4 PM to 8 PM. You will find delicious sugarcane treats, hard lollies, handmade tikis, artwork, and so much more.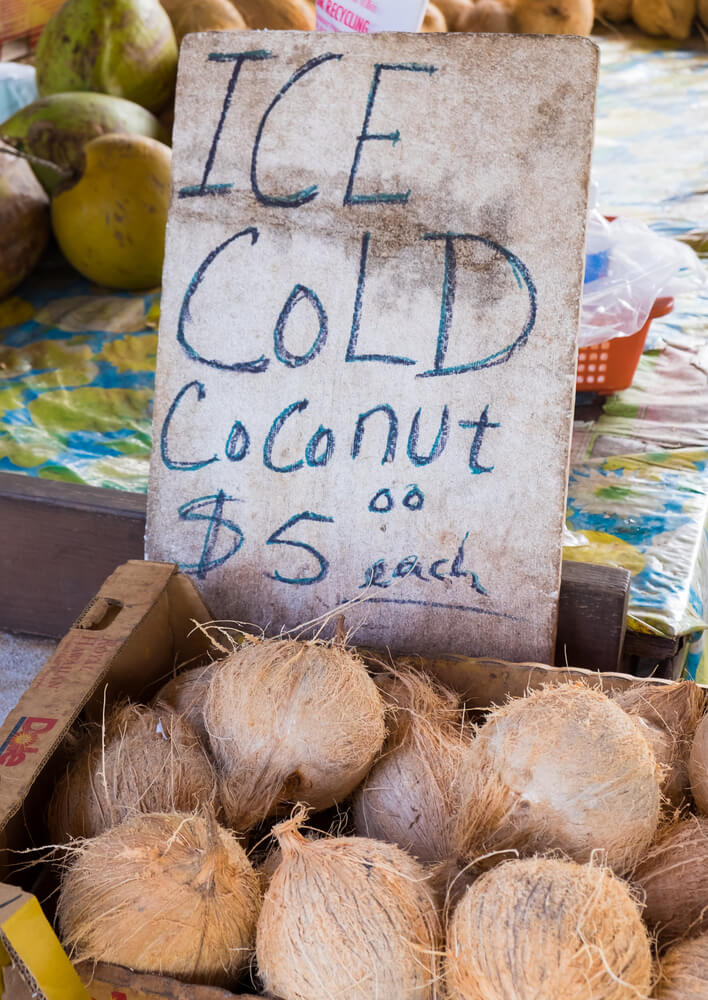 Tips for Visiting a Hawaii Farmers Market
Here are a few tips to get everything out of an Oahu farmers market trip!
If you can, have a cooler or cart of wheels so you don't have to carry everything throughout the entire market. Bring your own bags as well.
It is always good to have plenty of cash, as sometimes that is the only accepted payment.
Wear comfortable shoes! Some of these markets are big!
Don't worry about things being gone by the end of the market; there is still plenty left!
Check out the Facebook pages or websites of the markets you plan to attend to see what vendors will be available.
Wear weather-appropriate clothes. Some farmers markets are open even when it is windy and rainy, so prepare accordingly. Some are also outdoors, while some are inside.
There are tons of vendors in some of these markets. Before you buy anything, walk around each booth to see what is available before you decide on what to grab. You might like something at the back! You can also check online to see ahead of time the vendors.
Why Should I Visit a Farmers Market on Oahu?
Farmers markets are filled with small business owners. So, when you shop at any farmers market in Oahu, you are helping someone raise a family. You are supporting local businesses that are trying to support a family and live here on this island.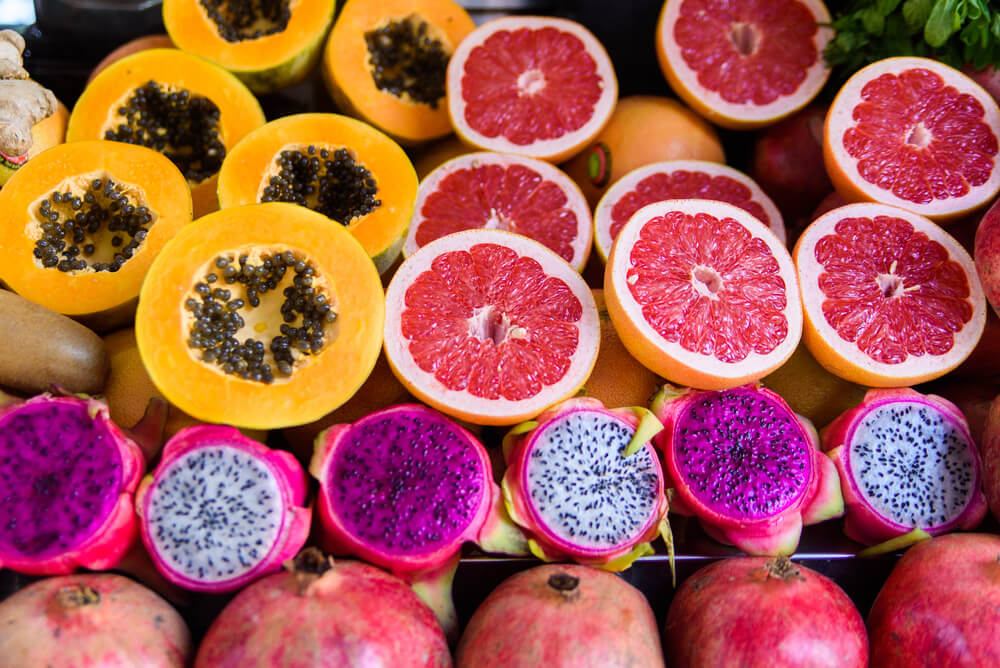 The main vendors in these farmers markets are local farmers on Oahu trying to keep their farms afloat. By shopping here, you help the farmers and all of Oahu have local produce to enjoy. This allows everyone living on the island to eat healthy too!
Farmer markets are also a lot cheaper, especially when it comes to fresh produce. Visitors will not only find fresh farm produce, but it will be a lot less expensive than if you went to the supermarket.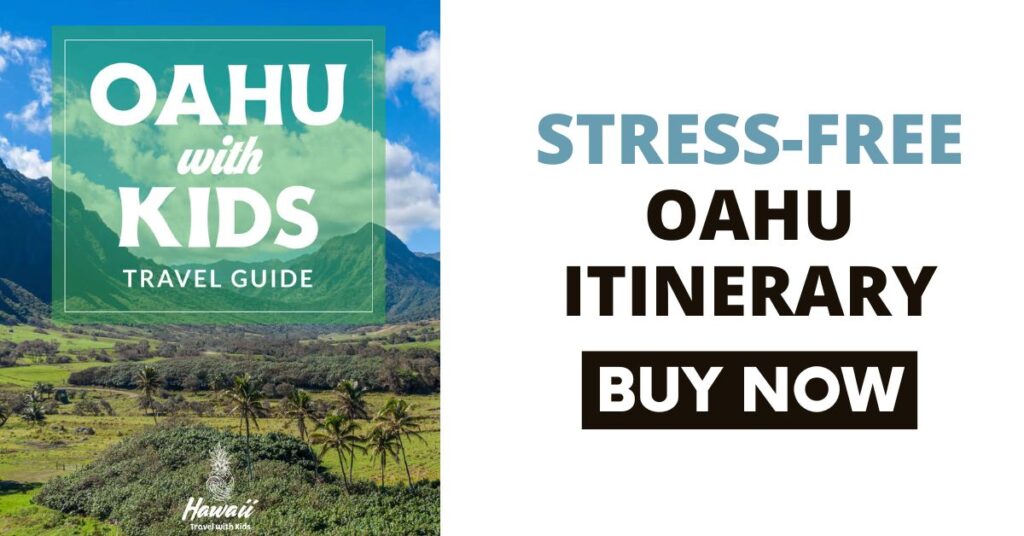 Hawaii Farmers Market FAQs
What's the best farmers market in Honolulu, Hawaii?
There are actually 4 farmers markets in Honolulu: The Hawaii Farm Bureau, The Farmers Market at Manoa Marketplace, Makiki Farmers Market, and Kapiolani Community College Farmers Market. They each offer fresh produce and other tasty items worth trying.
What should I bring to a Hawaii farmers market?
It's really helpful to bring your own bag to carry the items you buy. It also helps to bring cash, as many booths don't accept credit cards.
What are some items to buy at a farmers market in Hawaii?
You'll definitely want to get some tropical Hawaiian fruit. Pineapple, mango, papaya, and lilikoi are great fruits to try. Ask what's in season. If you can get lychee, those are super tasty and fun to peel and eat. And always see if you can find banana bread or other Hawaiian baked goods.
What is Hawaii's largest farmers market?
Out of the islands, the Hilo Farmers Market is usually the biggest farmer's market in Hawaii. However, the Kapiolani Community College in Honolulu and Kakaako market are two of the biggest in Oahu, with plenty of food booths, whole foods, and local products to enjoy.
Farmers Markets on Oahu Wrap Up
Support local businesses all over Oahu and get fresh foods while you're at it! The farmers markets in Oahu are located all over the island and are the best ones to visit.
You can go grab amazing souvenirs and delicious food from any of these farmers markets, so be sure to include them in your vacation! Your family will love all the unique finds from the markets!