Looking to save money on your next Hawaiian vacation? It can be hard eating on a budget while traveling. Keep scrolling to find out how to cook in Hawaii on a budget.
This cooking in Hawaii on a budget post was written by Hawaii travel expert Marcie Cheung and contains affiliate links which means if you purchase something from one of my affiliate links, I may earn a small commission that goes back into maintaining this blog.
There is no way around it- Hawaii is expensive!
When you factor in the flights, accommodation, and activities, it's easy to completely forget to factor in food costs to your Hawaii budget.
Eating out for every meal in Hawaii can add up quickly. I'm always sticker shocked when I get the bill for my family of 4.
But, it's totally possible to save money on food while you travel.
If you have the ability to make your own meals during your stay in Hawaii, here are some tips to help you stick to your vacation budget in Hawaii!
You'll learn what to cook on vacation in Hawaii, along with a shopping list for Hawaii to help you have an inexpensive Hawaii vacation.
Want to skip all the planning and just access my detailed Hawaii Itineraries complete with daily schedules, kid-friendly activities, and travel hacks? Click the button below.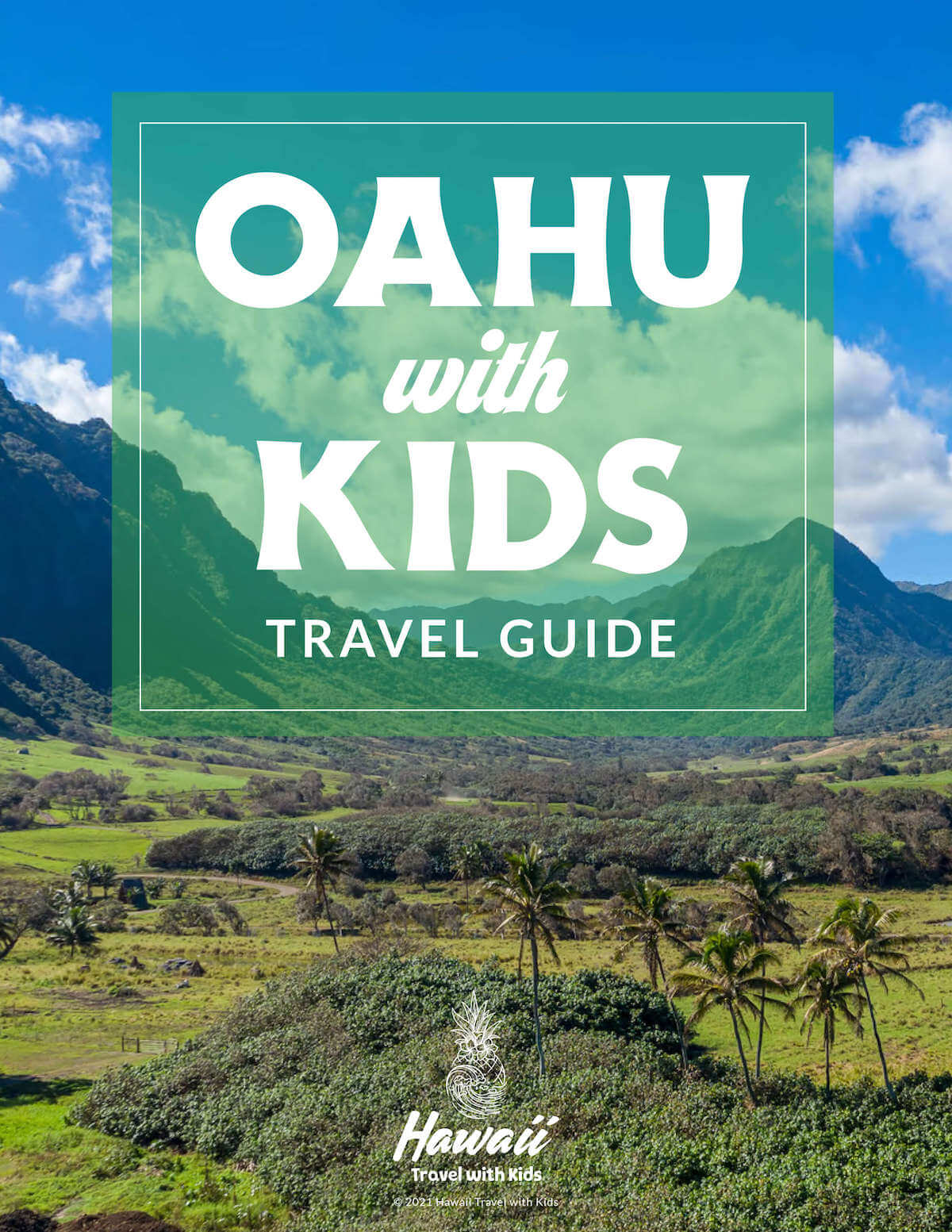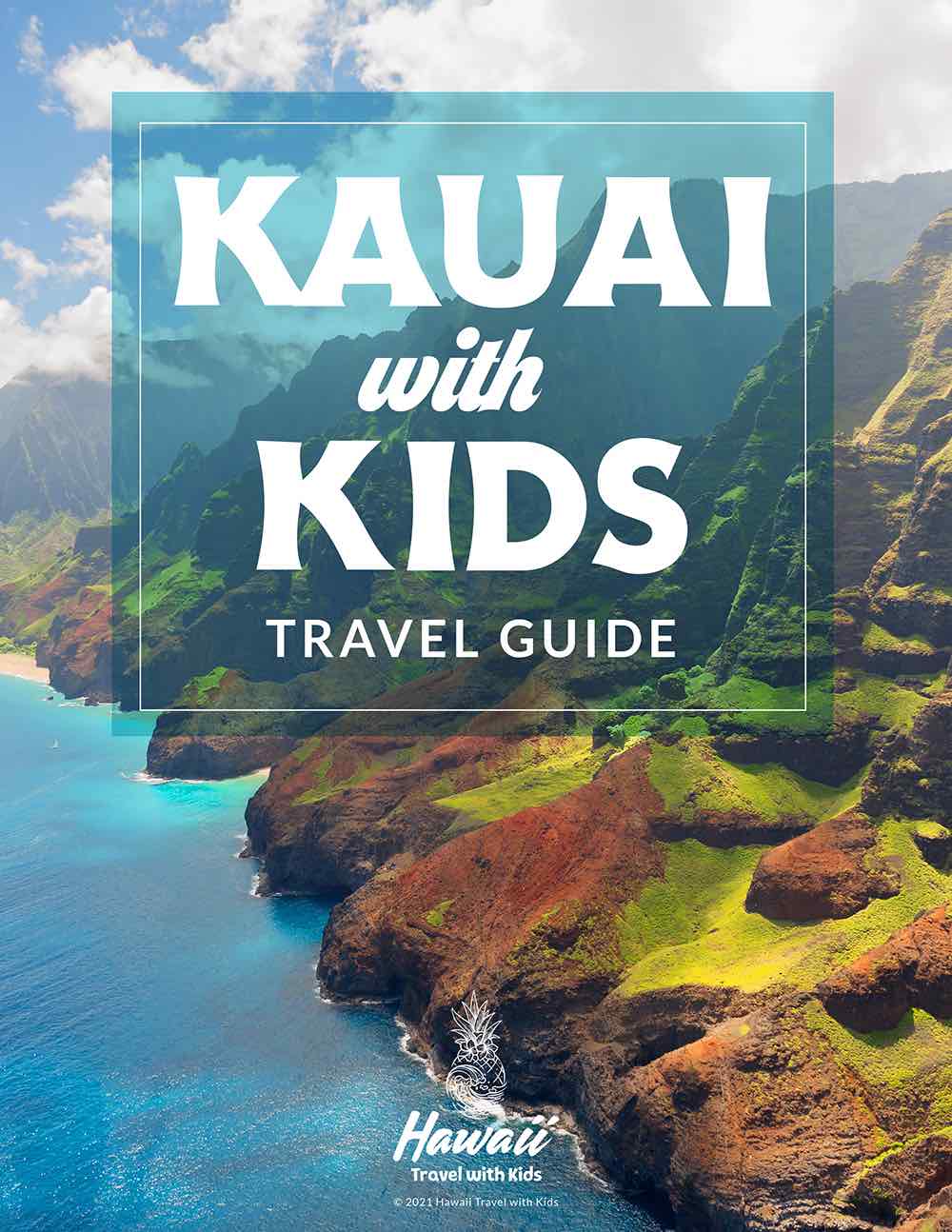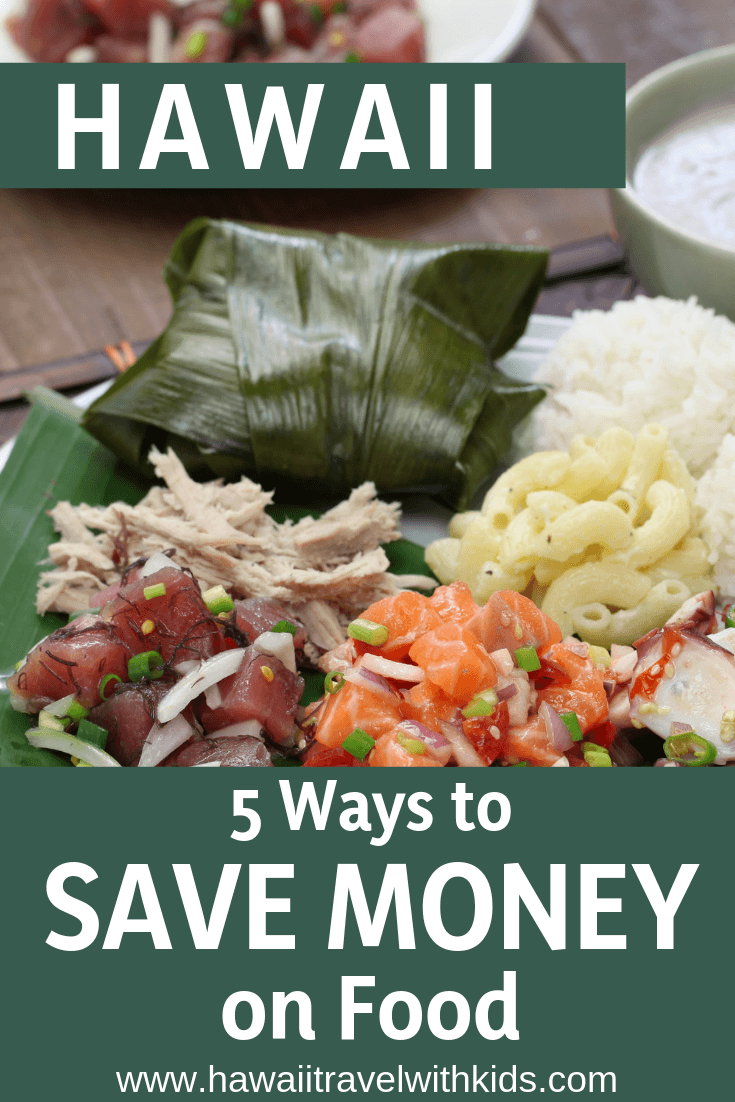 Hawaii on a Budget: 5 Tips for Saving Money on Food
The cost to travel to Hawaii can be quite expensive, so here are a few tips for saving money on the food aspect of your Hawaii vacation.
1. Meal Plan Ahead of Time
Before you leave for your Hawaii vacation, sit down and create a Hawaii vacation meal plan.
Take into account how many people are traveling in your group, how many days you are there, and how many meals you would like to eat out.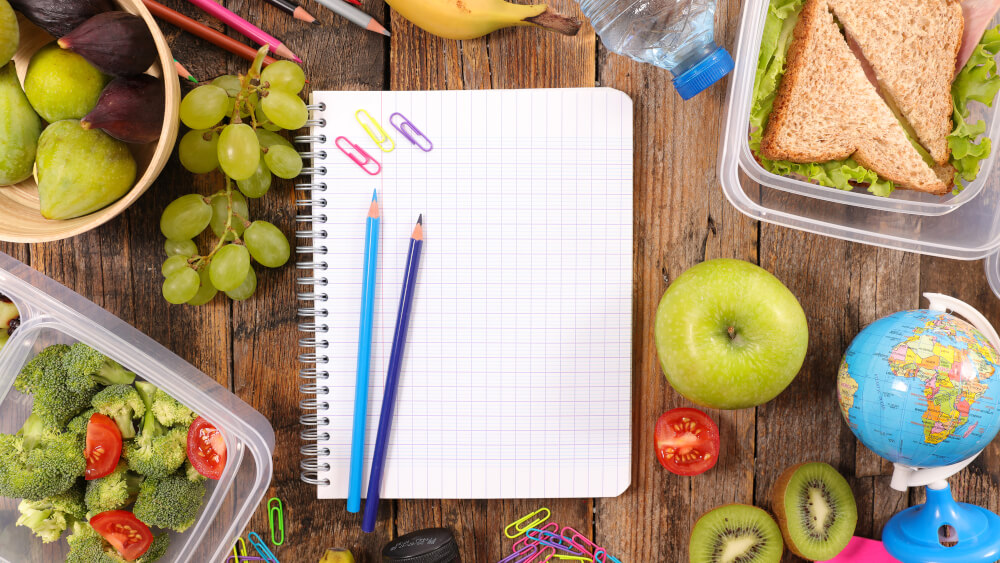 Note: it is generally cheaper to eat out for lunch than dinner!
Your vacation meal planning will help you determine how many breakfasts, lunches, and dinners you will need to account for.
When planning your easy meals for vacation, try to make them as simple as possible so that you don't need many ingredients for each meal.
Overlap the protein used for multiple meals. This will definitely help to keep the cost down when visiting Hawaii!
Many condo complexes have outdoor grills available to use- take advantage of this!
You can buy chicken to grill for multiple days, but change up the marinade or the preparation.
Also, keep in mind when identifying your meals that you may not have the same kitchen tools that you are used to at home!
In general, simplicity is better when meal planning for your Hawaiian vacation. Easy meals to make on vacation are the best way to go.
Finally, create a grocery list for all of your breakfasts, lunches, and dinners that you plan to make during your vacation.
Don't forget the snacks as well!
This will be useful as you navigate the next four tips.
2. Bring Your Own Spices and Pantry Staples
Often times only a small amount of spice is needed for a recipe. Rather than buying your spices in Hawaii, bring them with you for your easy vacation meals to cook!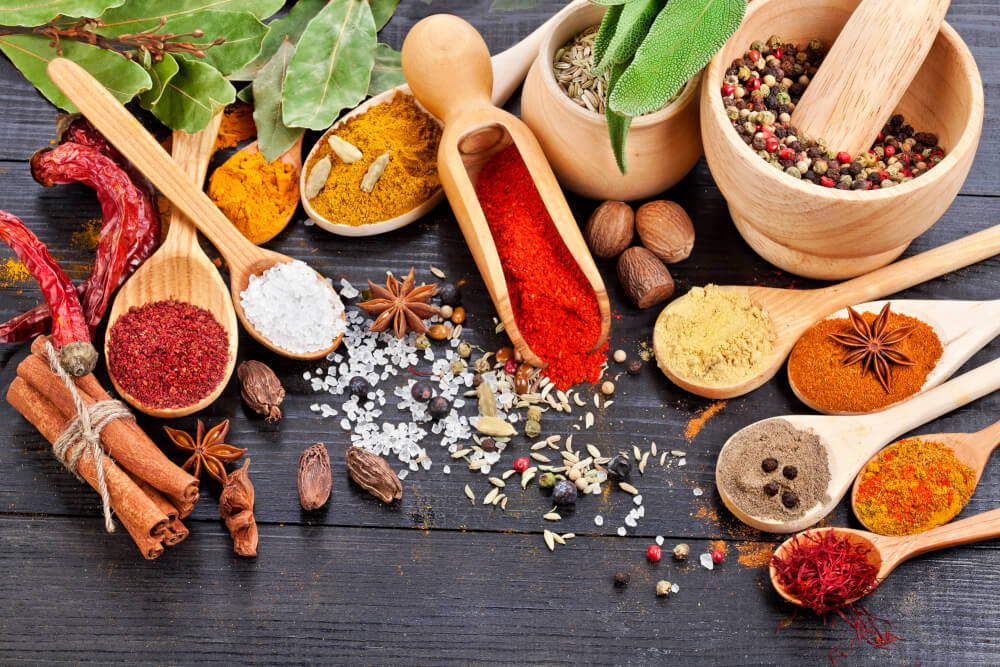 Measure out what you think you may need and put each individual spice in a small snack-sized Ziploc bag. Find the best prices here.
Remember to label what the spice is on the outside in Sharpie!
Overestimate the amount you need. You can always bring it home if you don't use it all!
Once you have your grocery list made up, see if there are any pantry items that you can bring from home, such as pasta, flour, rice, popcorn, etc.
We often measure out rice and put it in Ziploc freezer bags so we don't have to buy a full bag of rice when we get there.
Remember to individually pack each item and label it.
Avoid liquids unless they are in your checked luggage and properly wrapped so that they don't break or spill.
If you are planning beach vacation meals for large groups or have a lot of pantry items that you know you will use, it may be more cost beneficial to pack an entire bag with just cooking supplies.
The money you would spend to check that bag in is much cheaper than buying full-sized packages of these items in Hawaii or eating out for multiple days.
Plus, you can use that bag to bring home fun souvenirs!
Remember to never bring perishables, especially dairy, meat, fruit, and vegetables with you from the mainland.
Hawaii is very strict on the items allowed into the state in order to protect their crops.
If you are traveling to Hawaii with a baby or toddler, I highly recommend packing your own baby food and toddler snacks.
Those items are extremely expensive on the Hawaiian islands, especially food pouches.
3. Costco is Your Best Friend
If you have a Costco membership, use it!
Oahu, Maui, Kauai, and the Big Island all have a Costco on the island. And they have lots of local produce and specialty items.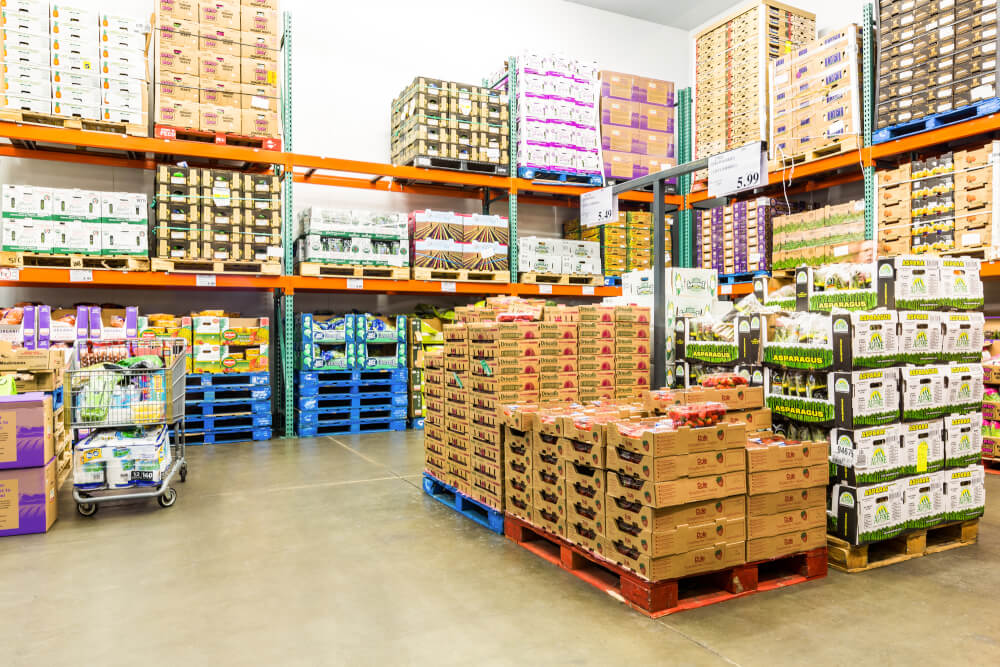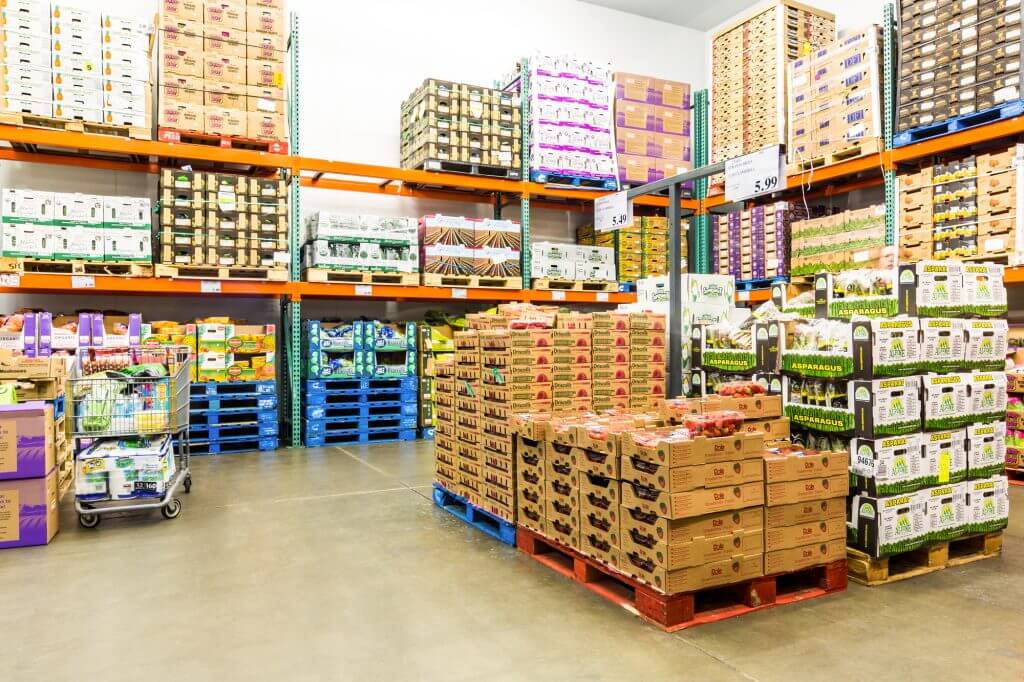 One of my favorite things to buy at Costco in Hawaii is their fresh poke! It's such a great deal, and they have quite a few options. I put mine over rice or eat it with tortilla chips for a full meal.
Costco also has the best deals on snacks. While you can get all kinds of snack foods there, we usually stock up on Hawaiian cookies, Hawaiian-style potato chips, Asian crackers, and Hawaiian candy.
And if you visit Hawaii during the holidays, they have a HUGE range of Hawaiian-style food items in gift packs. We love getting the huge bin of Botan rice candy!
If you don't have a Costco membership, consider buying one. You can save a considerable amount of money buying the items you need at a Costco on the island than at a Hawaiian supermarket. It will help your Hawaii vacation cost considerably!
Remember, food in general, is more expensive in Hawaii since most items need to be shipped to the Hawaiian islands.
If you do plan on shopping at Costco to visit Oahu, Maui, Kauai, or the Big Island on a budget, keep this in mind when renting a car! Be sure you have room in your rental car to bring all items back to your condo.
When visiting Hawaii on a budget, shopping at Costco is one of the best budget tips to help you have a cheap Hawaii vacation.
4. Purchase Your Alcohol at a Store Instead of Drinking Out
If you are planning on consuming alcohol on your vacation, it is much cheaper to buy it at a grocery store than purchase individual drinks at a restaurant or hotel bar.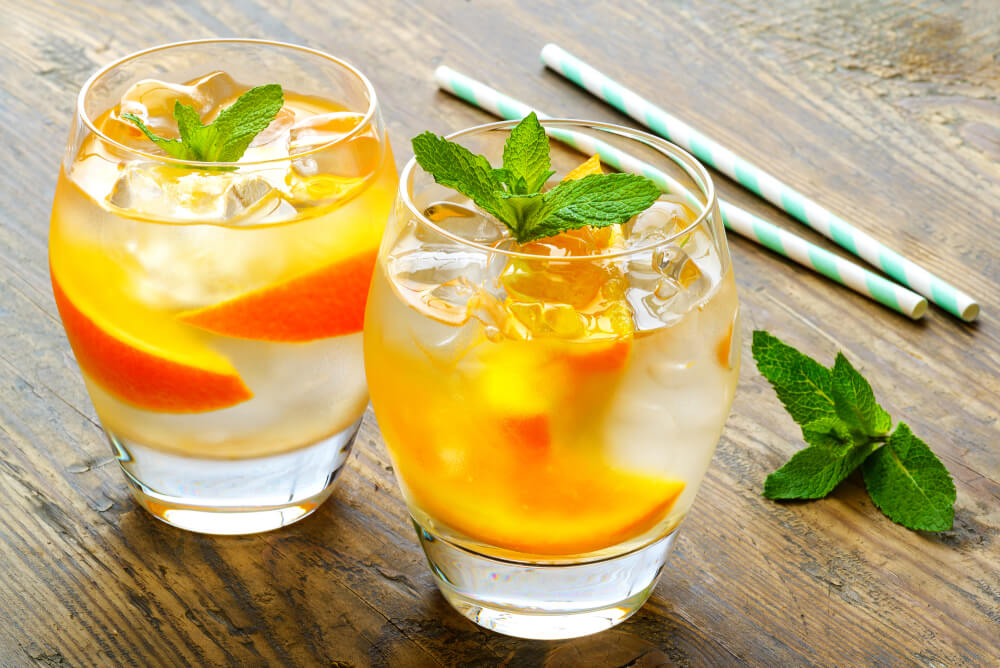 Plan ahead for how much you think you and other members of your vacationing party will drink and factor that into your food budget.
Costco is a great place for buying wine, beer, and spirits for cheap! Plus, they have lots of tropical juices and mixers.
You can also find alcohol at any grocery store or ABC store.
Since there's so much fresh fruit in Hawaii, you can really get creative when making your own tropical cocktails!
Or, it's super easy to add Passion-Orange-Guava juice (known as POG) to just about anything for a yummy mixed drink!
There are also several Hawaiian wineries throughout the islands as well as Hawaiian beer companies, like Kona Brewing Co.
5. Shop at Local Fruit Stands
Finally, my last tip is to shop at the local fruit stands on the island rather than buy the produce at the store.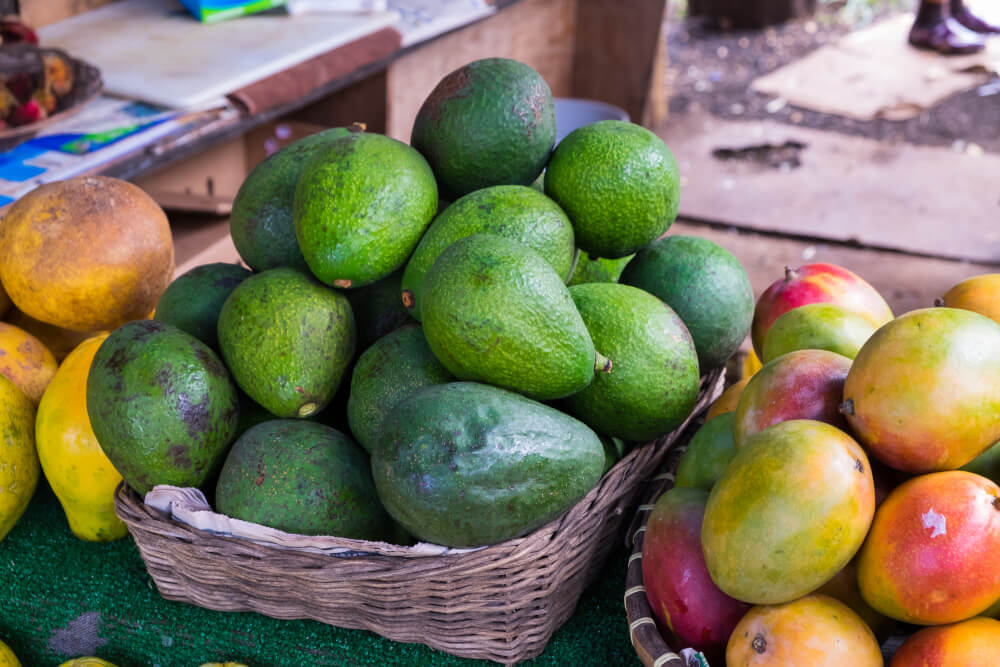 Hawaii is a prime location for growing pineapple, bananas, mangoes, papayas, avocados, etc., and many farmers set up a small stand in a local town or on the side of a road.
Not only may you get your produce for cheaper, but you are supporting local farmers as well! The fruit also tastes so much fresher!
The farmers markets in Hawaii usually also have a booth that sells yummy treats like mochi, Hawaiian-style cakes, and malasadas!
Easy Meals to Cook on Vacation in Hawaii on a Budget
Whether you are going to Oahu on a budget or any of the other islands, here are a few quick meals while on vacation you can easily make at your vacation rental, condo, or resort that has a kitchen.
Poke Bowl
Make your own poke bowls as one of your easy beach condo meals! You can easily buy poke from Costco fo a great price. Then, simply make some rice and you are good to go.
Poke bowls are great for lunch, dinner, and even work good for a picnic on the beach!
Rotisserie Chicken
While some things are more expensive when visiting Oahu or any of the islands, the rotisserie chicken at Costco is the same price as the mainland.
So, grab one and enjoy a simple, already prepared meat. Then, just make some rice, get a salad or a pineapple and enjoy!
It will be so much cheaper than anything at the local grocery stores.
Even if you are not staying in one of the vacation rentals with a kitchen, you can still have this meal and enjoy your Hawaii family vacation on a budget!
Kalua Pork
During your Hawaii vacations, you will want to have Kalua Pork. But, if you don't want to eat out and get it, you can save money and make on your own to help you visit Hawaii on a budget!
All you need is pork, cabbage, and rice. It is another one of the easy meals to make while on vacation the entire family will love.
Check out this easy Instant Pot Kalua Pork Recipe
Pineapple Chicken Stir Fry Recipe
After you head to the local farmers markets, get lots of fruits and veggies to make this pineapple chicken stir fry recipe!
You can easily change it up to include all the foods your family likes. All you need to do is cook all your ingredients and add them together, then pour on the stir fry sauce, making it another one of the easy beach vacation dinners for visiting Hawaii!
Check out this easy pineapple stir fry recipe
Hawaiian Garlic Shrimp
Instead of hitting up one of the food trucks for an expensive plate of garlic shrimp, you can easily make your own!
It is one of the best Hawaiian foods to try!
Garlic shrimp is so easy and so delicious to make when you visit Hawaii. It is one of the easy recipes for beach vacation you will definitely want to make.
Check out this easy garlic shrimp recipe
Hawaii on a Budget FAQs
What snacks to bring on a beach vacation?
If you want to keep your snacks as fresh as possible at the beach on the Hawaiian islands, try bringing a cooler full of frozen grapes, cut-up veggies, sandwiches, and fresh fruit.
What snacks to bring on the airplane to save money?
If you plan on bringing food to Hawaii, it's important to just bring snacks that don't need to be kept cold. Budget-friendly snack options include trail mix, granola bars, jerky, crackers, and chips.
Should you pack food for your Hawaii vacation?
If you have dietary restrictions, definitely pack any specific food you like to eat that you might not be able to find easily in Hawaii. And if you plan on cooking a lot and are wondering what to take on a trip to Hawaii, bring your own spices, pantry staples, and anything where you just need part of the package.
What to bring to Hawaii to save money?
When visiting Hawaii on a budget, you will want to bring as much as possible so you don't have to buy anything while you are here. Bring your own sunscreen, bug spray, and beach items if they fit. Also, bringing some snacks and food will help you save money too!
What food can you not bring to Hawaii?
You can't bring your own fruits and vegetables when you visit Hawaii.
Can I bring food to Hawaii?
Yes you can bring some food to Hawaii, but you'll want to check and see what you can and cannot bring. Some foods have to be declared when you arrive and inspected, so it's best to stick with snacks like granola bars, crackers, chips, and things you find at the airport.
Can I bring uncooked rice to Hawaii?
Yes you can bring uncooked rice to Hawaii. You might want to keep it in the package it came in, just in case.
What is the cheapest Hawaiian island?
Oahu is one island that is considered cheaper. It is the biggest touristic island, so you can usually find some great Hawaii travel deals to help you visit Hawaii on a budget. From rental cars to cheap flights, and plenty of free events, you can enjoy your visit to Oahu without spending lots of money!
Hawaii Budget Travel Wrap-Up
You can easily visit Hawaii on a budget with these simple cooking and budget tips. From easy meals on vacation to tips to save money while cooking at your vacation rentals, hopefully these budget tips help you visit Oahu, Big Island, Maui, or Kauai on a budget.
Eating local food doesn't have to be expensive! Thee are great deals at Costco or you can easily make your own meals too so you can still enjoy the Hawaiian culture and food while you visit Hawaii on a budget.
I hope that these tips on how to do Hawaii on a budget get you started for planning your meals and help you to stick to your vacation budget while traveling in Hawaii!
Aloha!
Looking for more tight budget tips for visiting Hawaii on a budget? Here are the top things to do in Maui on a budget, best places to stay in Oahu on a budget, how to visit Honolulu on a budget, free things to do in Oahu, cheap places to stay in Kauai, and cheap Big Island hotel deals.