If you're looking for a great animal activity on Oahu, head to Sea Life Park on Oahu. Scroll to read my interview with their marketing manager and get my top tips for exploring Sea Life Park with kids!
This post about Sea Life Park on Oahu was written by Hawaii travel expert Marcie Cheung and contains affiliate links which means if you purchase something from one of my affiliate links, I may earn a small commission that goes back into maintaining this blog.
When a lot of families plan their Oahu vacation, they focus on amazing adventures like hiking, snorkeling, kayaking, etc. Hawaii is perfect for adventure seekers and beach lovers!
However, Oahu also has a ton of kid-friendly attractions that are perfect for the entire family.
Sea Life Park is not to be missed. You can read all my top tips HERE.
I interviewed Christina Leos, Sea Life Park's Marketing Manager to find out exactly why families should include Hawaii Sea Life Park in their Oahu travel plans.
Don't have time to read a bunch of Hawaii blog posts and reviews? Here are some of our top picks for visiting Oahu with kids.
Best Kid-Friendly Oahu Tours/Activities
Best Kid-Friendly Oahu Resorts
Want to Rent a Car in Hawaii?
One of the best places to rent a car in Hawaii is Discount Hawaii Car Rental because they get the best rates from top national companies like Alamo, Dollar, Thrifty, Avis, Enterprise, Budget, and Payless.
Want to skip all the planning and just access my detailed Oahu Itinerary complete with daily schedules, kid-friendly activities, and travel hacks? Click the button below.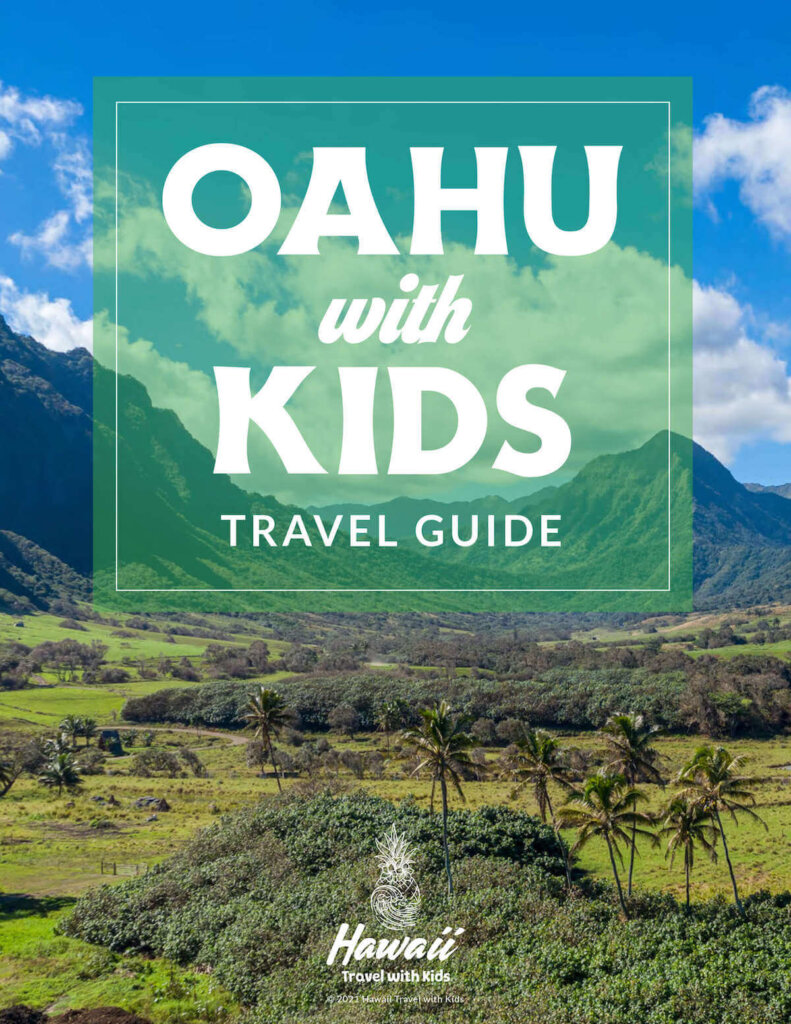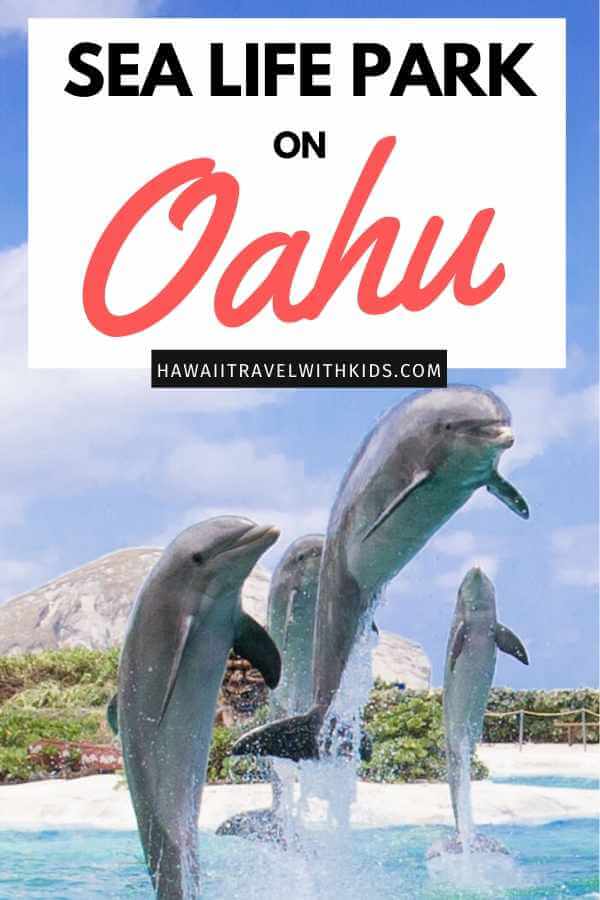 Sea Life Park on Oahu: an Exclusive Interview Questions + Answers
Here is everything about Sea Life Park Oahu from my interview!
What is your Role at Sea Life Park on Oahu?
I have worked at the park since 2012, 4 years in the Education Department, 4 years as Marketing Manager. I went to the University of Hawaii and studied marine science and have a passion for ocean education.
I get to support and share the park's mission of educating the public on marine life with our many hands-on learning opportunities through communications and messaging to strengthen our brand.
Where is Sea Life Park Hawaii Located?
The Sea Life Park address is: 41-202 Kalanianaole Hwy #7
Where's the Best Parking at Sea Life Park?
There is on-site Sea Life Parking. It is $5 in our parking lot.
How much are Sea Life Park on Oahu tickets?
There are two options for Sea Life Park Hawaii tickets:
Kids ages 3-12: $24.99
Ages 13+: $39.99
What's there to Do/See at Sea Life Park for Families?
Sea Life Park is Hawaii's best wildlife and wild animal park, offering fun and educational animal experiences for the entire family.
With a focus on education and conservation, our shows, exhibits, and interactive programs offer thrilling, once-in-a-lifetime up-close encounters!
Join us at the best aquarium in Oahu for educational activities, great family dining options, our many special events including the nightly Aloha Kai Luau, and of course, the best place to swim with dolphins in Oahu.
Whether you're seeking a hands-on experience, or you prefer to enjoy the excitement from a distance, Sea Life Park will show you where the heart meets the sea.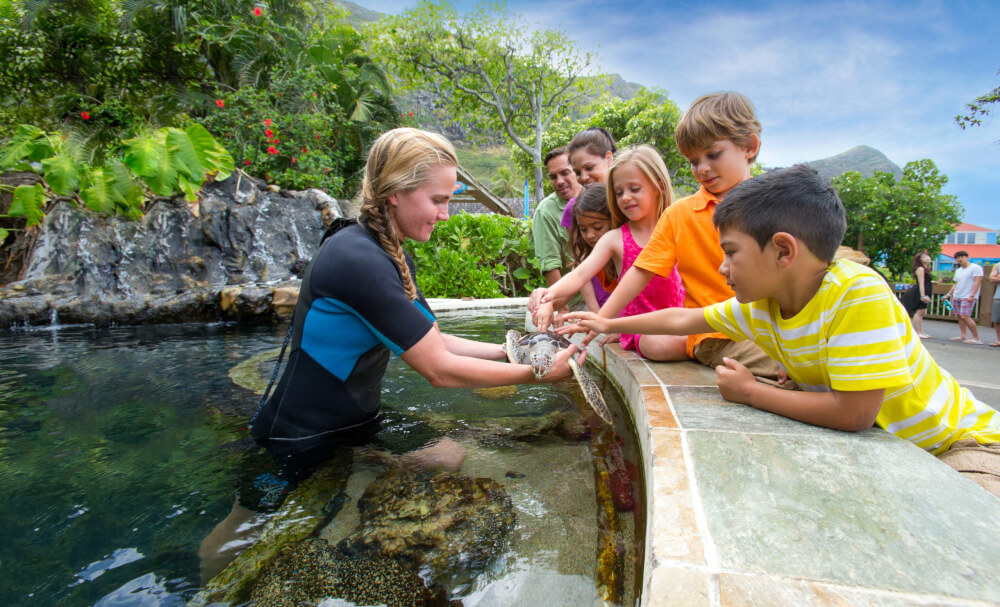 There is much to do at Sea Life Hawaii:
Engaging in our intimate trainer talks and presentations
Feeding the dolphins, sea lions & sea turtles
Exploring the walk-in Hale Manu Bird Aviary
Meeting some baby turtles in the Discovery Reef Touch Pool
Checking out the shark exhibit, turtle exhibit, stingray exhibit, penguin exhibit, sea lion exhibit, native Hawaiian fish exhibit, octopus exhibit, eel exhibit, and more!
What Options Are There for Families to Swim with Dolphins?
If you want to swim with dolphins on Oahu, Sea Life Park has you covered. There are a few different options for a Sea Life Park dolphin encounter.
As this is one of the top things to do on Oahu with kids, here are the Sea Life Park Hawaii dolphin encounter options: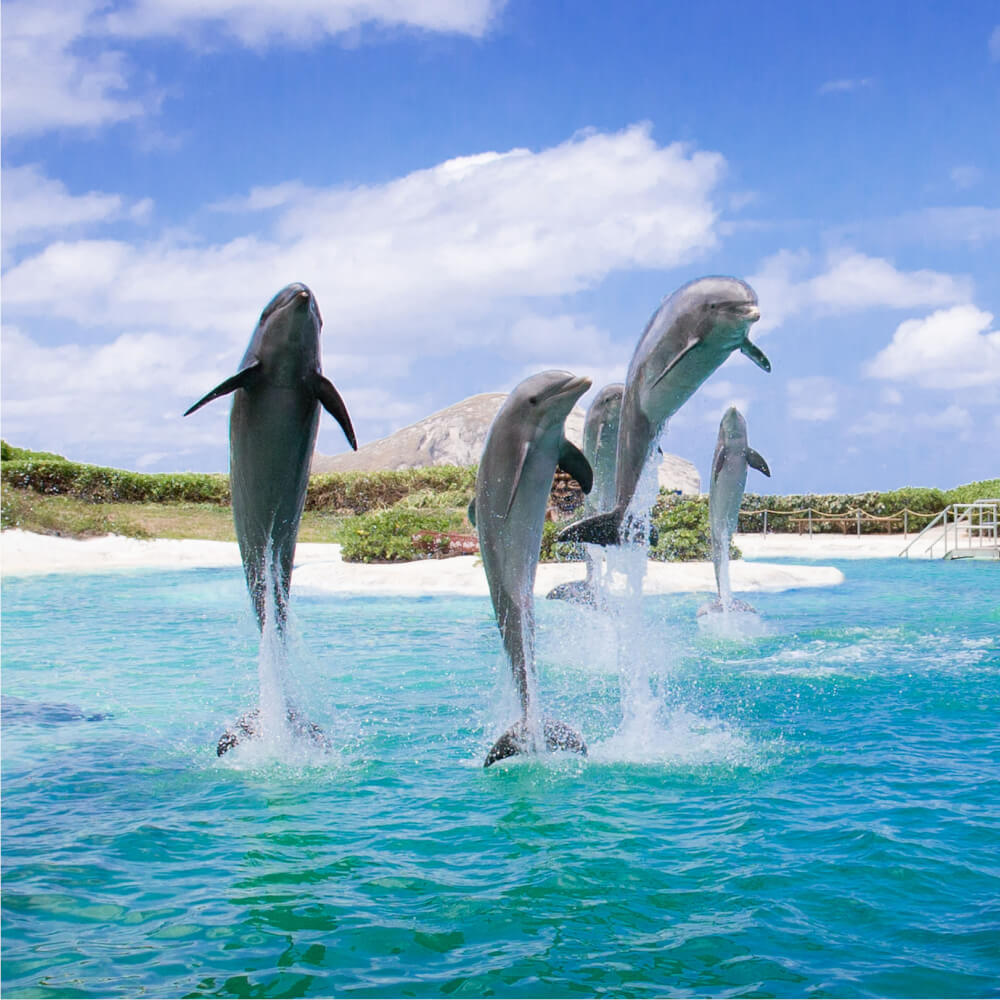 Dolphin Royal Swim
Geared for kids ages 8 and older (and their adult), this 60-minute experience is thrilling! You'll get a double dorsal fin ride, a souvenir cup, a photo, and a coupon for food/gifts.
Dolphin Swim Adventure
For kids ages 8 and older (and their adult), enjoy a 45-minute experience where you'll touch, enjoy a kiss and belly ride with a dolphin! It also includes a photo and a coupon for food/gifts.
Dolphin Encounter
For kids ages 6 and older (and their adult), enjoy a 45-minute experience where you'll touch and observe dolphins while they swim right in front of you and perform high-energy behaviors.
Dolphin Splash
We just launched a new dolphin interactive 30-minute program for families called Dolphin Splash for kids ages 3 and older (and their adult.) Kids will get to touch, feed, and get up close to a dolphin while learning basic dolphin anatomy and trainer hand signals as well as dolphin adaptations and senses!
Dolphin Aloha
Go behind the scenes and get the chance to meet, touch, and feed a dolphin while learning all about what makes them perfectly adapted for life in the water without getting wet. It's perfect for people of all ages.
How Much Time Should Families Set Aside to Explore Sea Life Park on Oahu?
You'll want at least 3-4 hours at Oahu Sea Life Park.
Why Should Tourists Visit Sea Life Park on their Oahu Vacation?
As one of Hawaii's most timeless East Oahu attractions, Sea Life Park has been committed to the research, protection, and preservation of the native marine species of Hawai'i, and to educating visitors on the importance of ocean conservation and sustainability since 1964.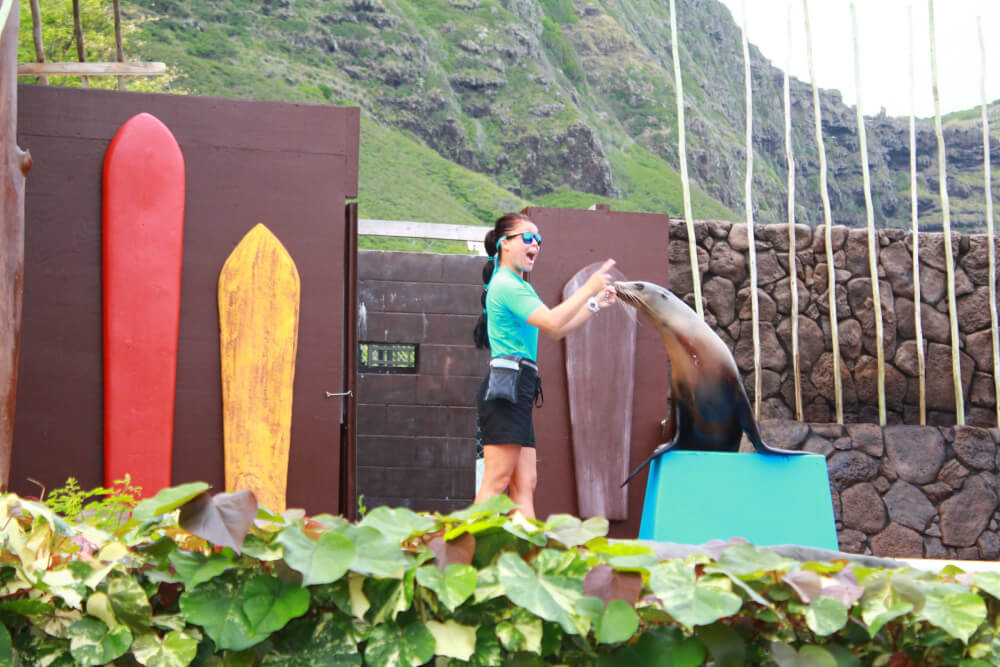 Thousands of people—including local school children and students nationwide—are reached each year through either a program in Hawaii Sea Life Park or educational outreach efforts designed to promote conservation awareness and action.
For families living in or vacationing in Hawaii, Sea Life Park Hawaii offers a shared time/togetherness experience as an immersive encounter with sea life native to the Hawaiian Islands, including experiences that literally put them in the water for face-to-face interaction.
Families can spend the day learning about marine life in an entertaining environment and share unique experiences that create memories to last a lifetime. The Sea Life Park Hawaii exhibits and a Hawaiian reef encounter that are top-notch and so fun for kids and people of all ages!
Located in one of the most beautiful settings, Honolulu Sea Life Park is the number one Marine Park in Hawaii and the best family entertainment value of Oahu offering opportunities for intimate interactive experiences with a variety of marine life including some of Hawaii's endangered species.
What would you like Sea Life Park Visitors to Understand about Hawaiian Marine Life?
It is diverse and special!
About 25% of Hawaiian species are found nowhere else in the world. Because of this, it must be protected. We must be stewards of the land that interacts with animals only in safe, controlled, sustainable ways, like at the park.
There are many local laws that are in place to protect wildlife that we must learn and follow when visiting.
What are your Upcoming Exhibits or Programs?
Sea Life Park Hawaii and the community-based organization, Waimānalo Limu Hui, are joining forces to help restore beneficial limu (or algae) to local reef environments and spread awareness for the important role that certain species play in local culture.
Earth Day Celebration
Earth Day is every day! Join Sea Life Park in Hawaii on April 18 as we plant limu at Kaiona Beach and celebrate in the park afterward.
World Turtle Day
In celebration of World Turtle Day, we will be honoring the honu (Hawaiian Green Sea Turtle) in our fourth annual event on May 23 with family fun and educational activities throughout the day!
Keiki Fun Sunday
Kids are FREE on Keiki Fun Sunday, June 7! Learn more about a special kind of animal through special demonstrations, hands-on activities, games, arts & crafts, while enjoying live entertainment and so much more!
Spook Life Park
Join us October 24 as Spook Life Park returns with special Halloween festivities including trick-or-treating throughout the Park grounds, themed shows, chilling underwater pumpkin carving by Sea Life Park divers, festival games and so much more!
Location! It overlooks the ocean and sits beneath the Ko'olau mountain range. The opening number, which tells the story of Pele, goddess of fire.
The luau starts and ends with fire! It incorporates themes from the local area of Waimanalo.
Buy your Ka Moana Luau tickets
Is There Anything Else You'd Like to Share about Sea Life Park on Oahu?
For more than 50 years, Sea Life Park has been dedicated to marine conservation, preservation, and education about the wonderful fish, seabirds, mammals, invertebrates, reptiles, and all other animals that make their home in our marine environment.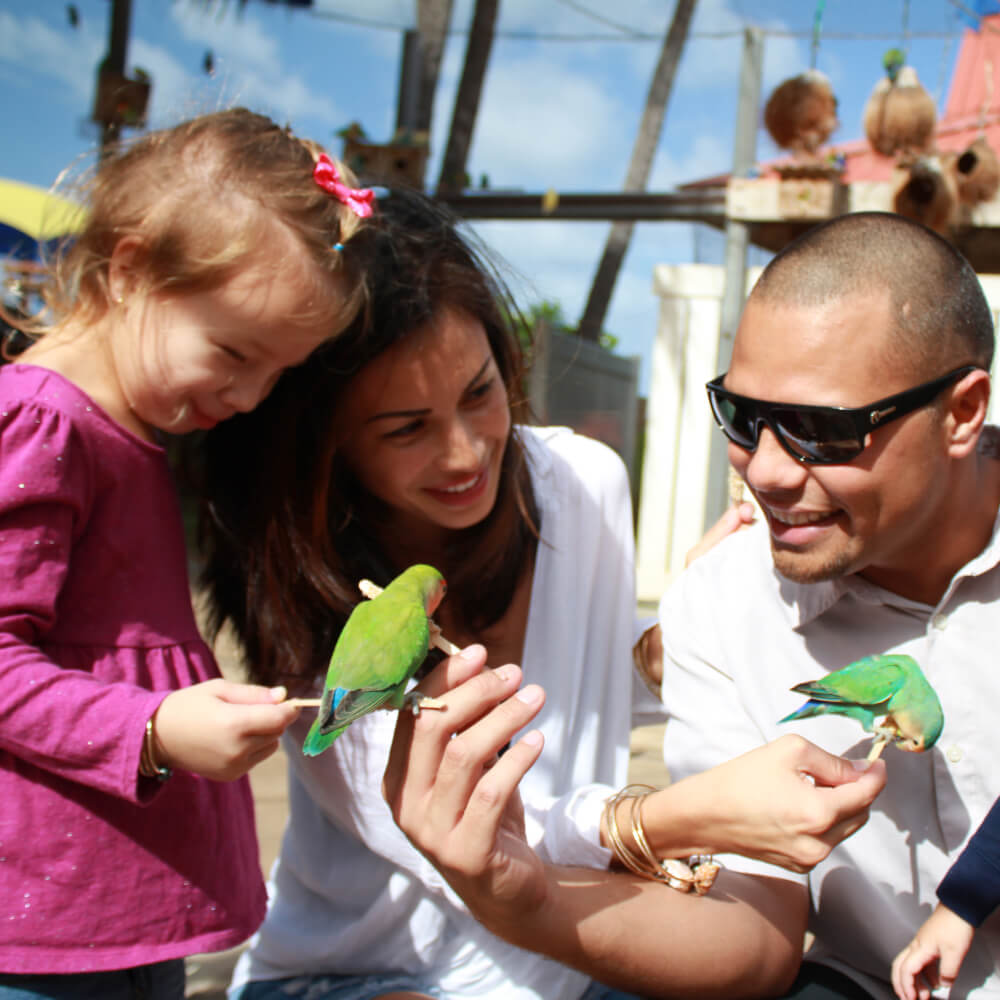 Since 2005, over 4,000 seabirds have been rescued and released by the Park, and over 16,000 green sea turtle hatchlings have been released from our adult population.
We are continuing with efforts to preserve animal populations and habitats, such as those of the Hawaiian monk seal and shearwater seabirds.
At the core of our messaging is providing unique, memorable, learning experiences between humans and animals with hopes of modifying guest behavior to preserve Hawaii's unique ecosystem.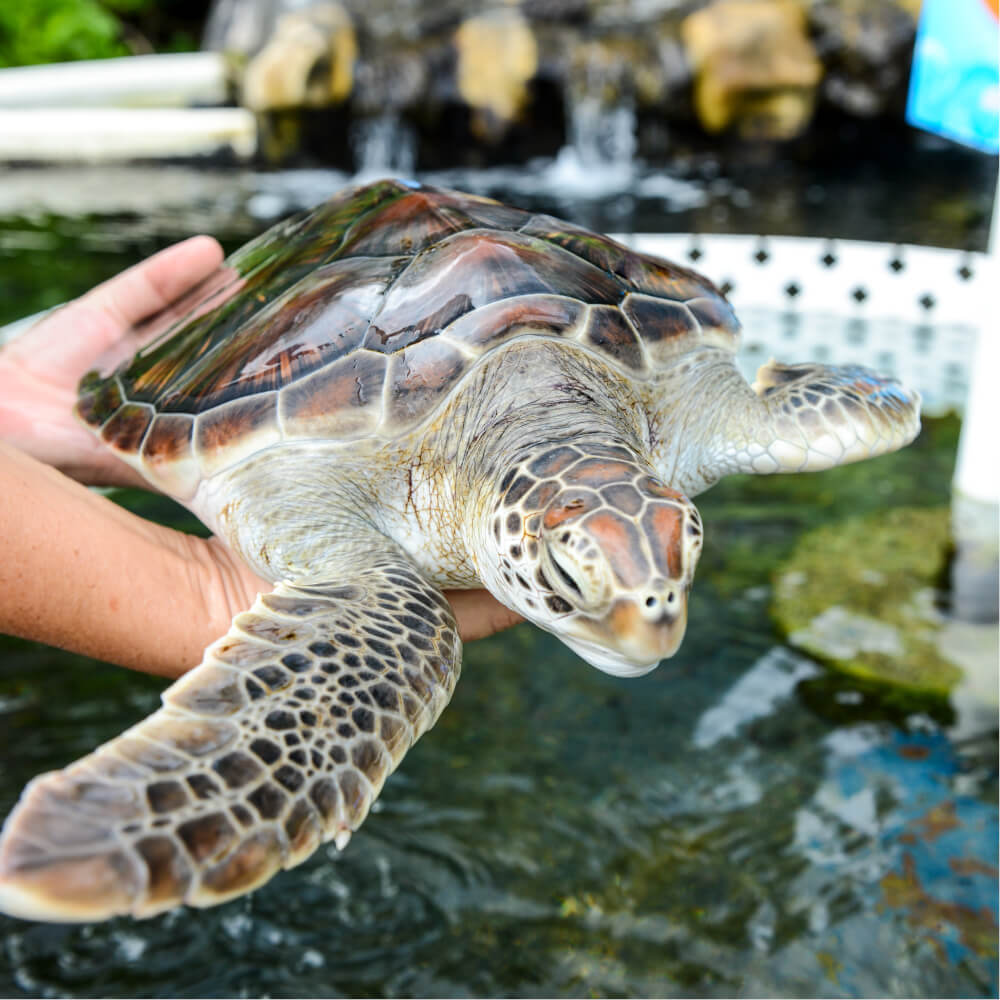 Our green sea turtle breeding program is an important contributor to the resurgence of the green sea turtle in Hawaiian waters; and we are the only location on O'ahu to provide rescue and rehabilitation services for native Hawaiian seabirds, including the shearwaters.
Our Hawaiian monk seals are governed by a permit under the Endangered Species Act and the Marine Mammal Protection Act. Annual permits granted to Sea Life Park speak to the highest level of care provided by the facility.
Through Sea Life Park Honolulu, thousands of people, including our local school children, are reached every year by a live encounter in the Park or by our educational outreach programs in the schools that motivate conservation awareness and action.
In addition, Sea Life Park has contributed millions of dollars from the revenue we generate to fund marine research and educational programs.
What to Know Before You Go to Sea Life Park on Oahu
Sea Life Park Hawaii Hours
9:30 AM to 4:00 PM every day.
Sea Life Park Admission Fees
There are two types of Sea Life Park Oahu tickets:
Kids ages 3-12: $24.99
Ages 13+: $39.99
How to Get to Sea Life Park on Oahu from Waikiki
If you've rented a car, you can drive there and park for $5 per day. Give yourself about one hour to get there from Waikiki, due to traffic.
Take the H-1 East (Lunalilo Freeway) East.
H-1 becomes Highway 72, continue east through residential area.
The Residential Area will end, so, continue driving along the coast past Hanauma Bay, the Blow Hole and Sandy Beach, to Makapu'u Point.
Sea Life Park Hawaii is located on the left side of the road. You will see the large signage indicating the entrance from the highway.
If you don't want to drive, complimentary transportation is available from selected hotels in Waikiki for tickets purchased at full retail rates.
Lockers
Lockers are available to rent for $6.
Strollers/Wagons
You can bring your own strollers or wagons into the park or rent a single stroller for $5 per day.
Accessibility
Sea Life Parks strives to accommodate all their guests with disabilities, including those with wheelchairs, at most of their attractions, shows, and restaurants. They also operate in compliance with all laws related to disabilities.
Please contact Guest Services at least 48 hours prior to your visit so they can send you a questionnaire to help figure out which attractions you can participate in.
You are welcome to bring your own wheelchair or electric scooter into the park. Or you can rent one for $5 per day.
Taking Photos at Sea Life Park
Guests are welcome to take pictures of themselves, their friends and family, their group, and the scenery in general, for their own personal use.
However, NO cameras of any kind (including cell phones) are allowed in conjunction with any animal interactive activity, because such items pose a safety hazard.
For the dolphin encounter, you can get some Sea Life Park Hawaii photos of your experience afterward.
Selfie Sticks
You will be blocked at the entrance if you have a selfie stick on your person, and you may be ejected without refund if you are found to be in possession of a selfie stick on Park grounds.
Drones
Nope. Use of drones (in, over, or around Sea Life), whether for photographic purposes or otherwise, is strictly prohibited (unless you have special permission.)
Bringing a Baby
Nursing moms will appreciate that they are welcome to breastfeed anywhere. They also have shady areas and places that offer more privacy if moms desire.
Pregnant Moms
Sea Life Park does not allow a pregnant person in the dolphin interactive programs under any circumstance.
Pets
Animals of any kind (e.g., dogs, cats, rabbits, gerbils, lizards, snakes, pigs, hamsters, turtles, birds, tarantulas, rats, mice, monkeys, ferrets, mini-horses, etc.) are not allowed in the park, except for legally-defined service dogs or as may otherwise be required by law to assist those with disabilities.
Food and Drink
You cannot bring in your own food (except for diabetics, baby formula for infants, gluten-free foods, or allergy-safe foods for allergies.)
However, there are quite a few options for eating and drinking at Sea Life Park. Here are some of the Sea Life Park food options:
Pink's Hollywood Hot Dogs
Kau Kau Kitchen: Hawaiian food
Beyond Meats: Plant-based burgers
Longboard Lounge: Cocktails, wine, beer, appetizers
Wiki Wiki Snack Bar: Dole Whip, Dippin' Dots, snacks
Tiki Treats: Dole Whip, Dippin' Dots, snacks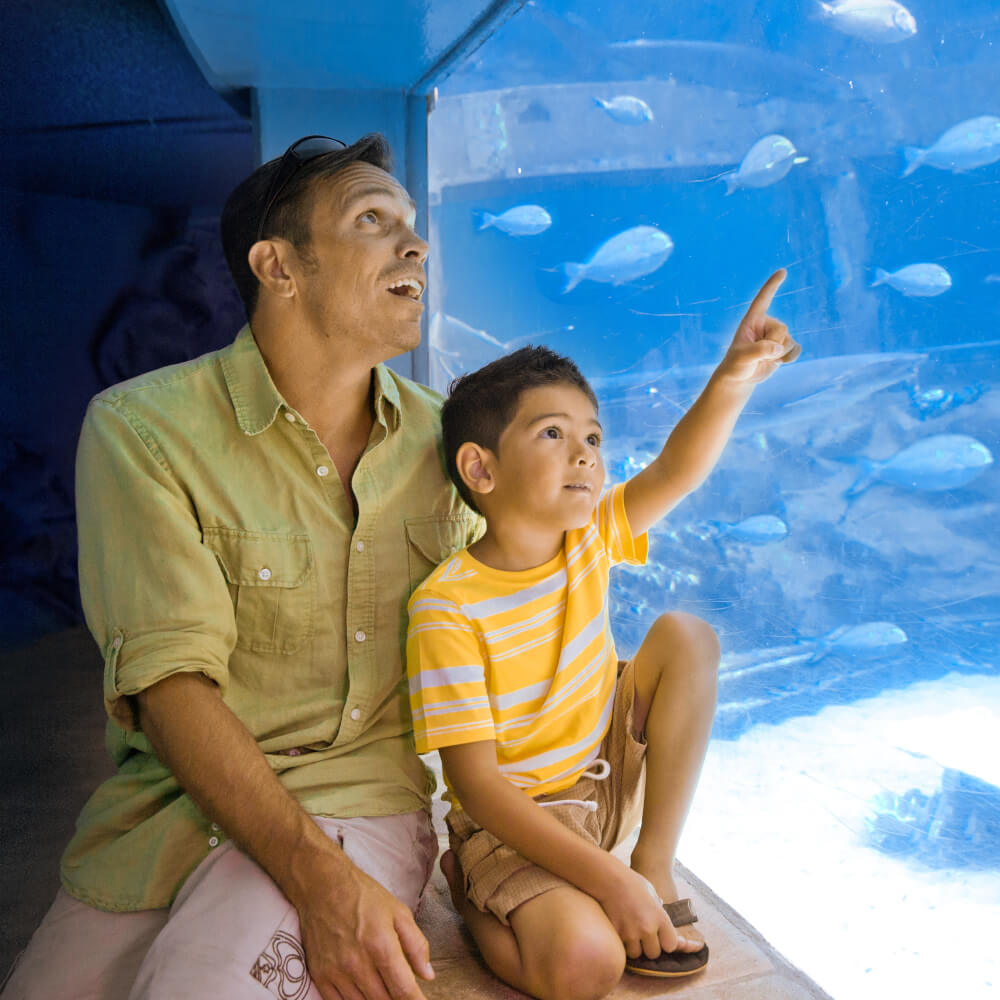 Sea Life Park Hawaii FAQs
Is Sea Life Park worth going to?
Sea Life Park Oahu is definitely worth it! Your kids will love the dolphin encounters, the aviary, and all the fish exhibits. It is definitely something to enjoy during your Oahu trip.
Is parking free at Sea Life Park Hawaii?
No, parking is $5 in the parking lot.
Which is better Waikiki Aquarium or Sea Life Park?
Both are great options, but Sea Life Park has lots of hands-on exhibits and more things to do and see than the Waikiki Aquarium. For instance, the dolphin encounter is something you can do at Oahu Sea Life Park but not at the Waikiki Aquarium.
How long should you spend at Sea Life Park?
You can easily spend all day at Sea Life Park with your family! But, at least at a minimum, you should plan to spend around 4 or 5 hours. That way you can enjoy the shows, explore the exhibits, and all that it has to offer.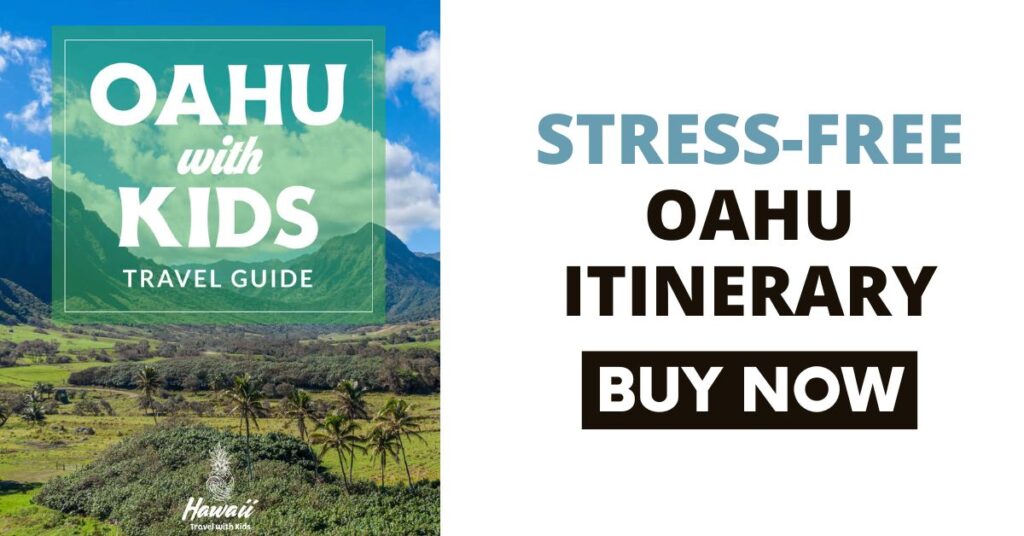 Other Things to do Near Sea Life Park on Oahu
Here are some other Oahu things to do with kids that the entire family will love!
Makapuu Point
Here, you can visit an authentic Hawaiian heiau (sacred place) or go for a kid-friendly Oahu hike.
Hanauma Bay
If meeting all these wonderful sea creatures has you pumped to see more, head to Hanauma Bay for one of the best snorkeling spots on Oahu.
Halona Blowhole
On your way to (or from) Sea Life Park, swing by Halona Blowhole to watch seawater shoot up through the rocks.