Are you planning a trip to Hawaii with kids and want to hear from other parents who have done it (and survived)? I asked some top family travel bloggers for their best advice for traveling to Hawaii with kids. Keep scrolling to see what they said!
This list of things I wish I knew before going to Hawaii with kids was originally written September 23, 2021 and was updated March 19, 2022 and contains affiliate links which means if you purchase something from one of my affiliate links, I may earn a small commission that goes back into maintaining this blog.
I've been traveling to Hawaii since I was 10 years old. Of course, my perspective has slightly changed each trip. And the islands themselves have changed over the years.
When I started bringing my own kids to Hawaii about 7 years ago, it was a pretty steep learning curve. It seems like my Hawaii packing list changed each trip, depending on if they were a baby, toddler, or preschooler.
Because it's been so long since I first started visiting Hawaii, I figured I'd check with some other family travel bloggers to see what tips they would share with parents planning their first trip to Hawaii with kids.
Keep in mind that these ladies are super comfortable traveling with kids, so these tips go beyond the usual family travel tips. This is the extra important stuff to know!
Want to skip all the planning and just access my detailed Hawaii Itineraries complete with daily schedules, kid-friendly activities, and travel hacks? Click the button below.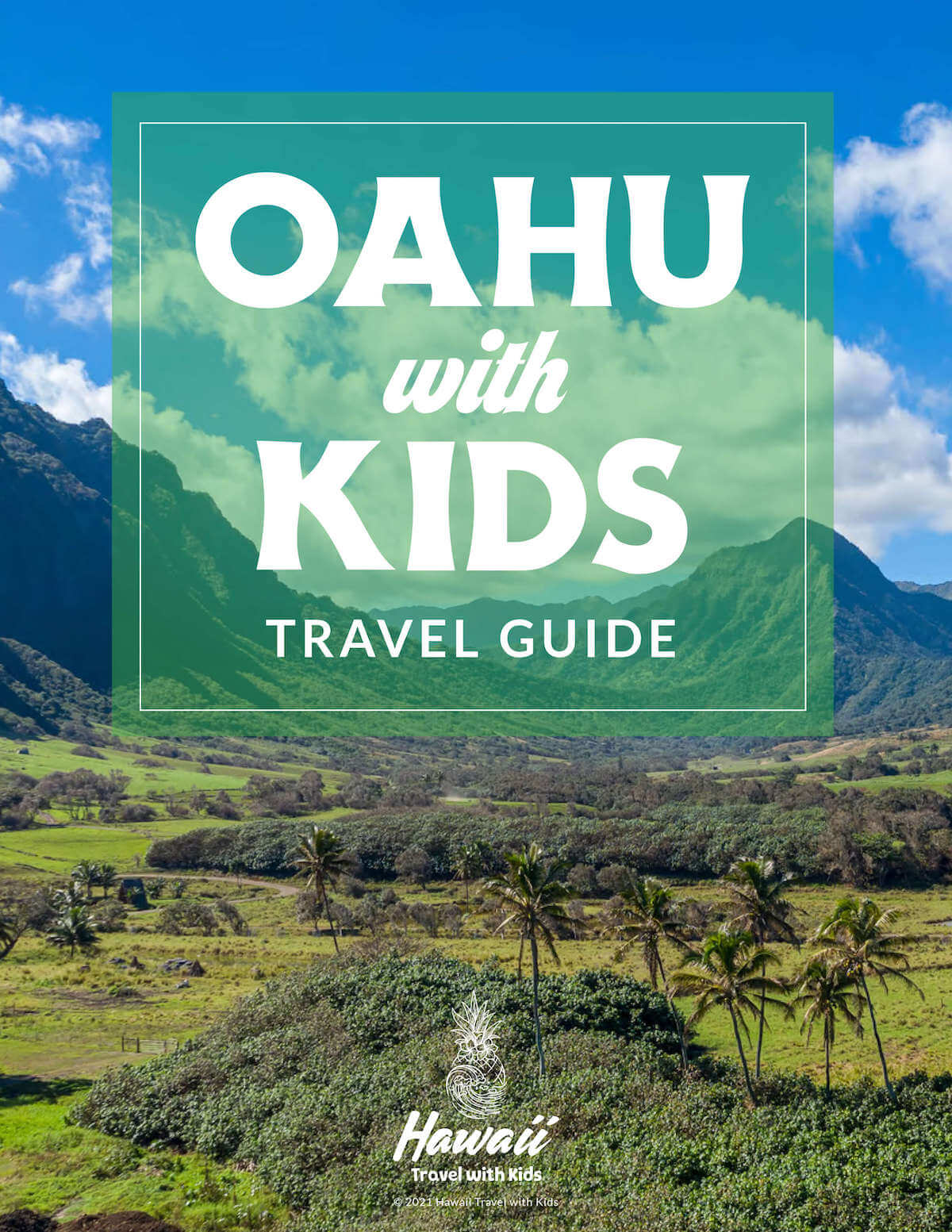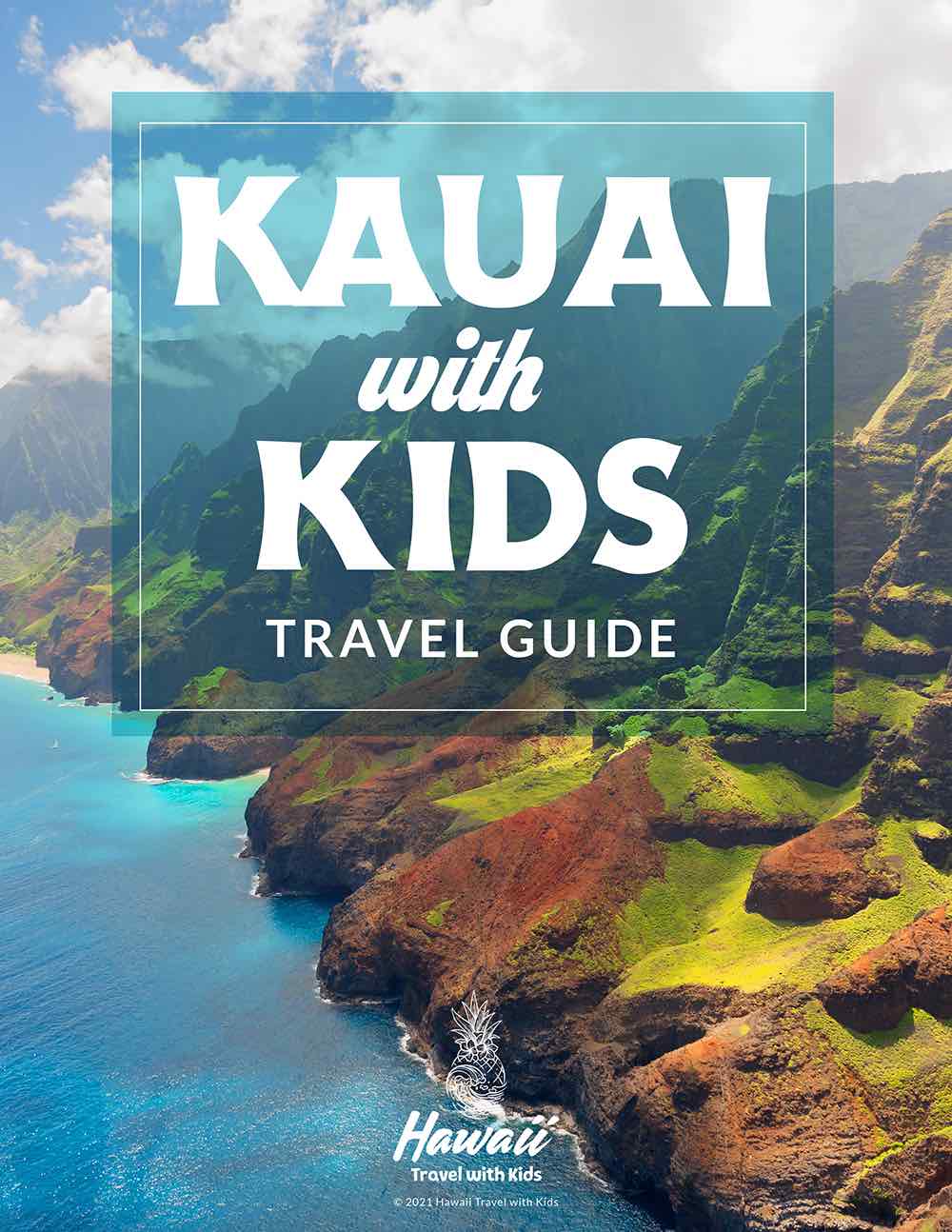 Hawaii Family Travel FAQs
Is Hawaii a good place for a family vacation?
If you're looking for a place to take your family, Hawaii is the perfect destination. There are so many things that children and adults alike will enjoy in this beautiful state from water activities on beaches or exploring cultural sites like luaus. With flights only taking less than an hour each way (sometimes even only 25 minutes!), it's easy enough flying back-and-forth between different islands as well!
How do I plan a trip to Hawaii with kids?
If you're trying to plan a trip to Hawaii with kids, you've come to the right place! Our entire site is dedicated to helping you plan your perfect Hawaii trip. Sign up for our free email course on How to Plan a Trip to Hawaii like a Pro to get started!
Which is the best Hawaiian island for kids?
This is a tough call and totally depends on what you like to do on vacation. Oahu is great for families who love sightseeing, historical attractions, and doing lots of activities. Maui is awesome for resort vacations with a few day trips to explore the islands. Kauai is super laid back and has a great mix of outdoor adventures and an impressive food scene. And the Big Island is great to unplug and have some epic adventures.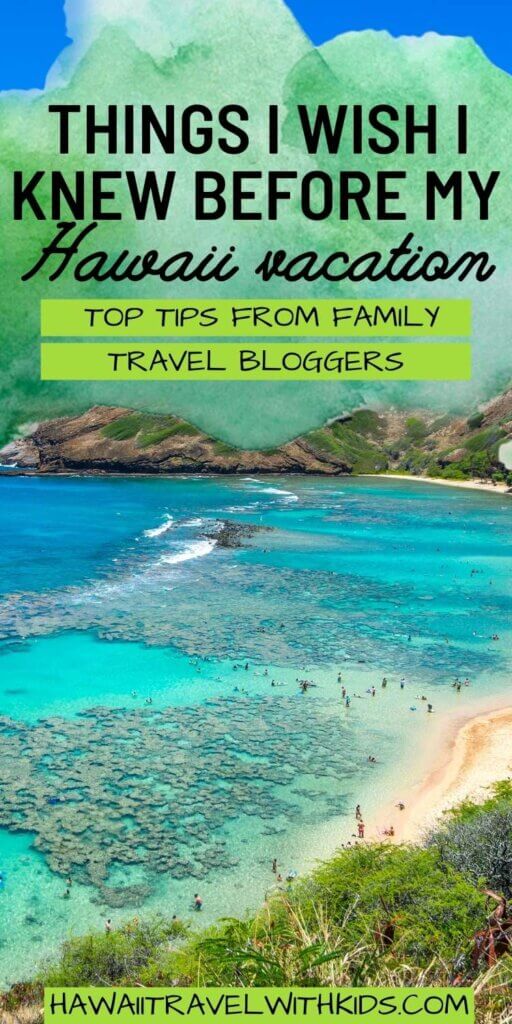 Hawaii with Kids: Top Family Travel Blogger Tips
Price Match Everything
Before our month-long trip to Oahu, we thought of every possible way to cut down on expenses. It had been a few years since our last (and much) shorter trip to Hawaii and I assumed that all the consumables we needed would add up during such a long stay.
I brought an entire suitcase with shampoo, conditioner, sunscreen, and more just as on our previous trip I had brought enough diapers and wipes to last our baby the entire trip.
These days, that type of preparation just isn't necessary.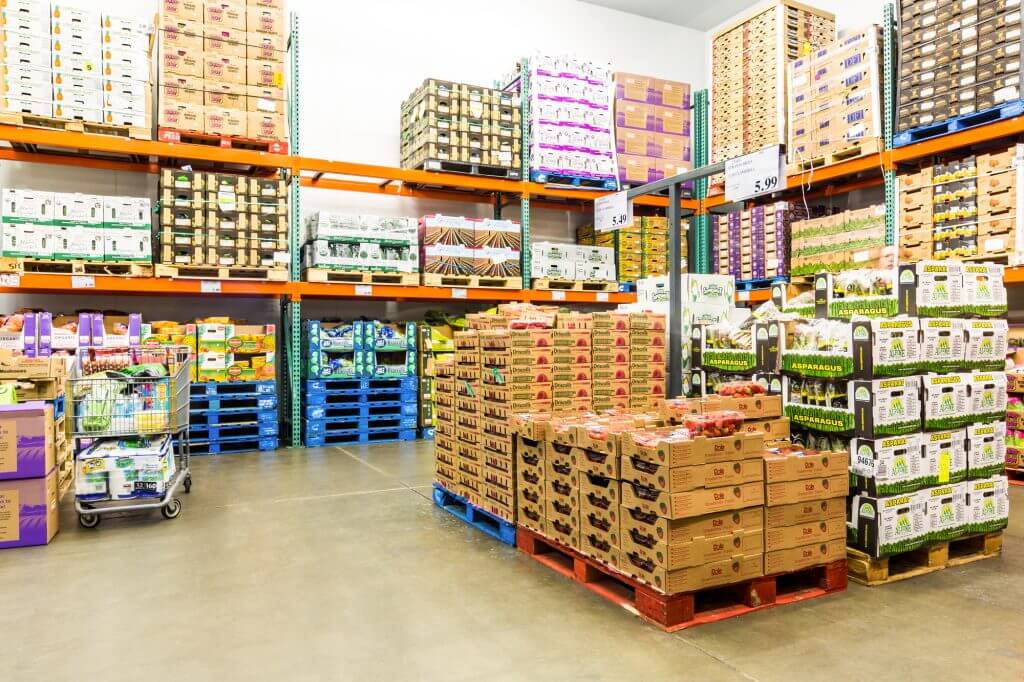 First, if you're staying for an extended period as we did you can stop at Costco to load up on toiletries, diapers, snacks, and more at prices very close to what you'd pay on the Mainland.
Visitors staying for shorter periods probably won't need such large quantities, but you have great options as well. We were excited to discover that Target in Hawaii will price match their app!
We used this trick to save big money on everything from sunscreen to cereal. In some cases, we saved up to $5 per item.
When you need provisions for a family of four, all of those consumables really add up. But it's a real convenience to purchase locally rather than lugging an extra suitcase and potentially paying to check it on the plane.
Melissa from The Family Voyage
Oahu is Busy and Expensive
Two things I wish I had known before traveling to Hawaii are how busy Oahu can be and the cost of groceries.
While Oahu is a great Hawaiian island for families, one thing to note is that it can be VERY busy. Traffic through Honolulu can be as busy as major metropolitan areas on the mainland. And it is something families should keep in mind when traveling throughout the island for kid-friendly activities as it can make for a long drive.
I would also note that some resorts can also be very busy. While we love Hilton Hawaiian Village and Disney's Aulani, the resorts themselves can be very full and so pool chairs, elevators, kids' clubs, and restaurants can be in high demand.
If you are looking for a quieter, less crowded vacation, some of the other resorts or islands may be a better choice.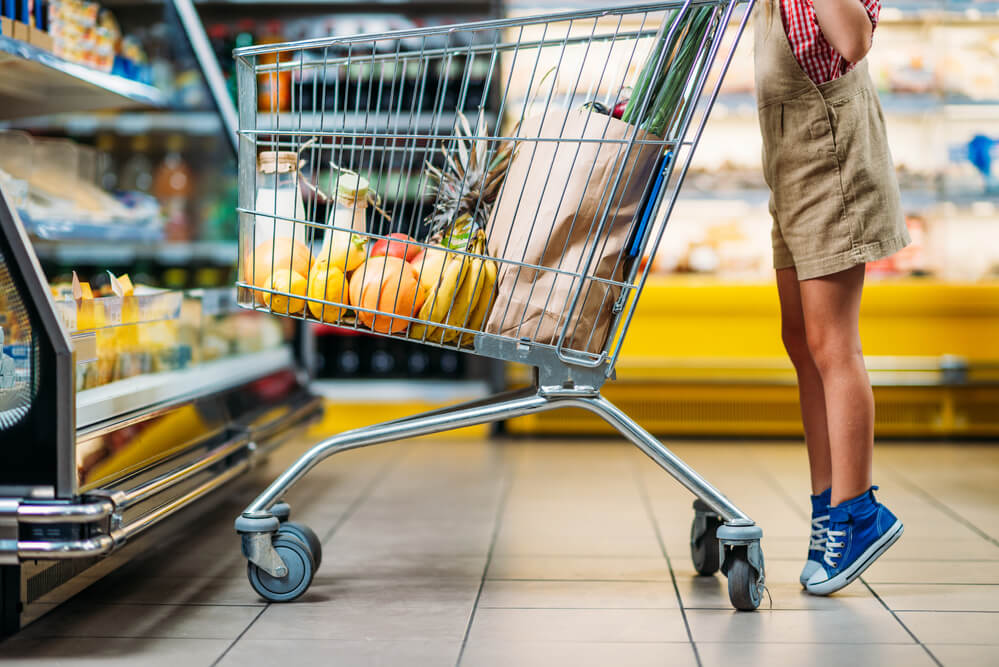 The other thing to note is that because it is an island, things can be expensive, including grocery stores! Because we like to cook our own meals and food during our annual visit to Maui, we always stop at the grocery store. The one closest to the resorts can be very expensive.
So we have gotten the store discount card and save it each year for that one trip. Families can also try stopping at grocery stores farther away from the resort areas to try and cut down on food costs.
Keri of Bon Voyage with Kids
Always Check Surf Conditions
One thing you'll definitely want to be aware of when visiting Hawaii with kids is how to anticipate and check surf conditions at the beach.
If you're not prepared with that information, you'll end up hauling everyone to a beach only to find that the surf is simply too strong for your young children or inexperienced swimmers to play in.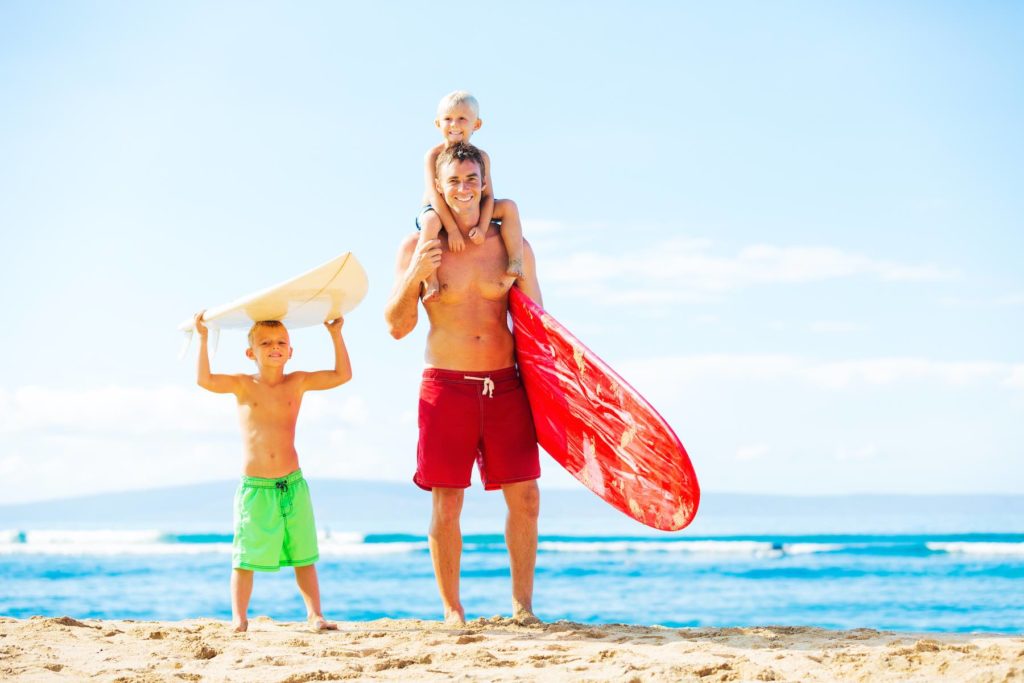 As a general rule, don't expect to be able to swim at any North Shore beaches in the winter (November – March). Winter is when the North Shore waves get famously enormous, and professional surfers travel from all over the world to compete.
While you might decide it's worth a drive to the North Shore to catch a glimpse of the surfing action, you'll be disappointed if you plan on being able to swim at the beaches.
Hawaii locals and long-term residents are generally very well acquainted with typical wave conditions at each beach around the island. But that's not information you're likely to find in any guidebook.
Feel free to ask other families where they've been swimming lately, but always plan to check an app like Surfline before you pack up for the day.
Pay attention to the average swell height (given in feet), when high and low tides are (this will tell you the relative depth of the water as well as how much beach there will be available for sitting and playing), and the wind speed (if it's very windy, the waves are more likely to be choppy).
Constance of A Well-Read Wanderer
Don't Over-Schedule
One of my top tips for planning a family trip to Hawaii is to not over schedule. The sun and swimming will tire kids out.
The beaches are incredible and are our top recommendations for any trip to the Aloha State. Relax into it instead of fighting it and everyone will have a much better trip!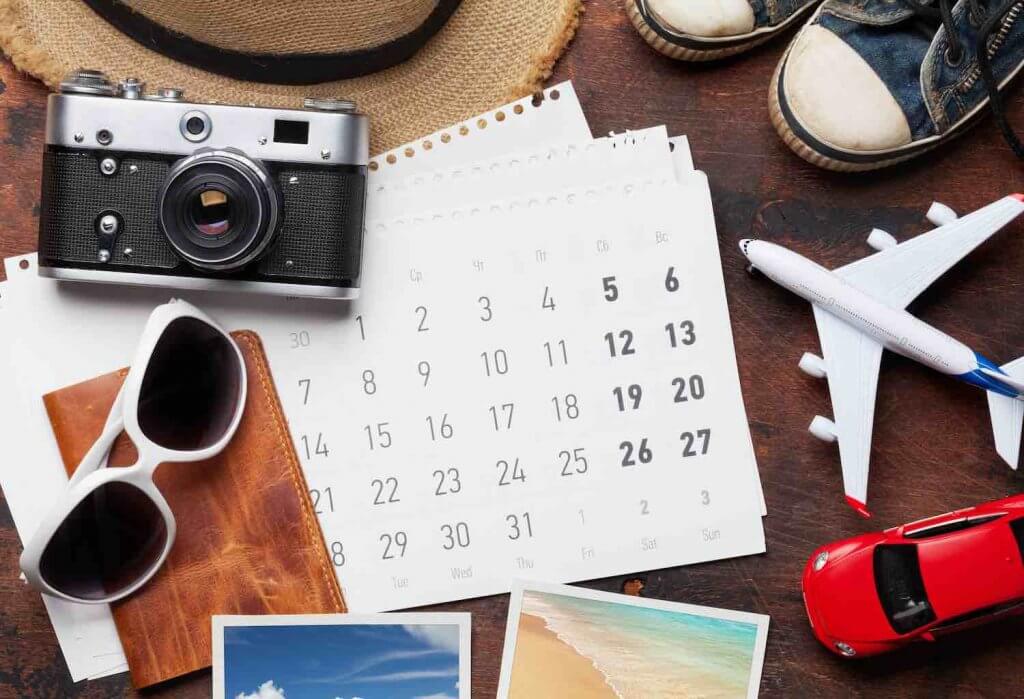 When our family travels, we usually pack a full itinerary. But when we lived in Hawaii, and now when we go back to visit, we adjust to the rhythm of life there and are much happier.
Hawaii is the only state within the tropics and the direct tropical sun really is different from what is on the Mainland. This is one of the reasons that the tempo of life, in general, is mellower on the islands.
There are so many fascinating cultural, natural, and historic sites to see that we are all tempted to pack a lot into our trips there. But you don't need to do it all to have a wonderful vacation.
Decide on your favorites and then pace your travel by taking advantage of opportunities to cool down and take a break from the sun. You can use air-conditioned drives, lodgings, and sites, as well as the cooler temperatures up at higher elevations and on the rainy sides of the islands to offer kids a little rest and reprieve.
Save some things for next time and instead cherish your relaxing and very special trip with your family to Hawaii.
Erica of Trip Scholars
Learn Hawaii's Car Seat Laws
One thing many parents don't think about before their trip to Hawaii is making sure to abide by Hawaii car seat laws. Those laws aren't the most stringent in the country, but they aren't the weakest either. And you'll want to know them when renting a car in Hawaii.
Some families assume they'll be able to rent a car seat upon arrival, but that can be a risky proposition.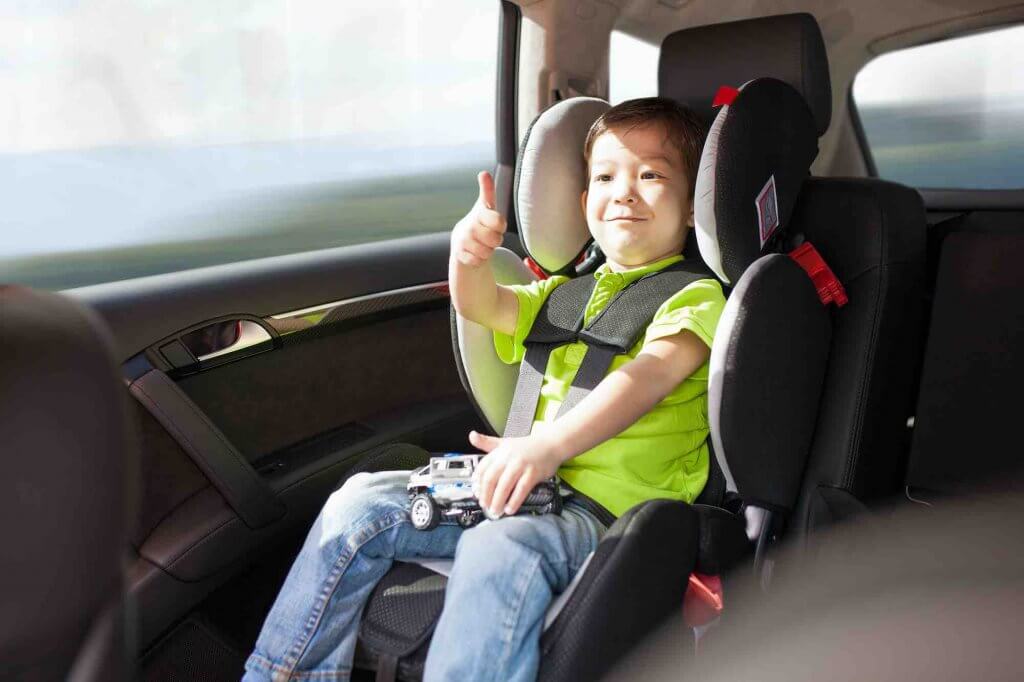 Rental car agencies may not have the promised car seat. Sometimes they run out and can only offer an option that isn't age-appropriate, like the choice between an infant car seat and a booster seat for a 2-year-old. Other times the car seats may be missing parts or just plain disgusting.
Even worse, some car rental agencies "sanitize" their car seats without consulting the manufacturer's cleaning instructions and may inadvertently render the car seat harness ineffective in a crash. In short, you don't know what you're going to get when you rent a car seat and it may endanger your child.
Families visiting Hawaii need to be sure to think about their transportation needs before they go to keep everyone safe.
If you plan to stay in Oahu, taking TheBus or the Trolley everywhere may be a viable option but it limits your experience. The other islands don't have as developed public transportation options, so you may feel even more confined.
Even if you never plan to leave your resort, you need to be sure to have safe transportation to and from the airport.
Accidents happen, even in paradise. Riding in a car may be the riskiest thing your child does on vacation, so it's important to spend a few minutes before your trip thinking about how to keep your child safe.
Melissa of Travel Car Seat Mom
Wrap Up
We hope these tips for traveling with kids to Hawaii have been helpful in getting you started on your next vacation.
If you want even more information about Hawaii, we recommend checking out our other articles and blog posts that cover the history of Hawaiian culture, the best beaches, and some of our favorite things to do while visiting this beautiful island state.
Whatever questions you may still have after reading through all of them (and don't worry if there are a lot!), feel free to get in touch with us!