Wondering if there are any perks to traveling to Hawaii as a military family? Keep scrolling to find out how to plan a military vacation to Hawaii from a mom who has done it!
This guest post about planning a military vacation to Hawaii contains affiliate links which means if you purchase something from one of my affiliate links, I may earn a small commission that goes back into maintaining this blog.
Guest post by Cortney of Tin Can Living
Oahu is amazing. It has near-perfect weather, beautiful beaches, and tons of food to delight the senses.
Many military families visit Oahu for vacation to bask in the glory that this island has to offer.
This military vacation guide to Oahu will give you everything that you need to know to save money on lodging, food, and activities. See my favorite accommodations option here.
By the time you are finished reading this military stay in Hawaii guide, you will be ready to pack your bags, grab your Mai Tai, and listen to the sound of waves by the beach!!
First trip to Oahu? Here's what you need to know before you go!
Don't have time to read a bunch of Hawaii blog posts and reviews? Here are some of our top picks for visiting Oahu.
Popular Oahu Tours/Activities
Favorite Oahu Resorts/Hotels
Want to Rent a Car in Hawaii?
One of the best places to rent a car in Hawaii is Discount Hawaii Car Rental because they get the best rates from top national companies like Alamo, Dollar, Thrifty, Avis, Enterprise, Budget, and Payless.
Want to skip all the planning and just access my detailed Oahu Itinerary complete with daily schedules, kid-friendly activities, and travel hacks? Click the button below.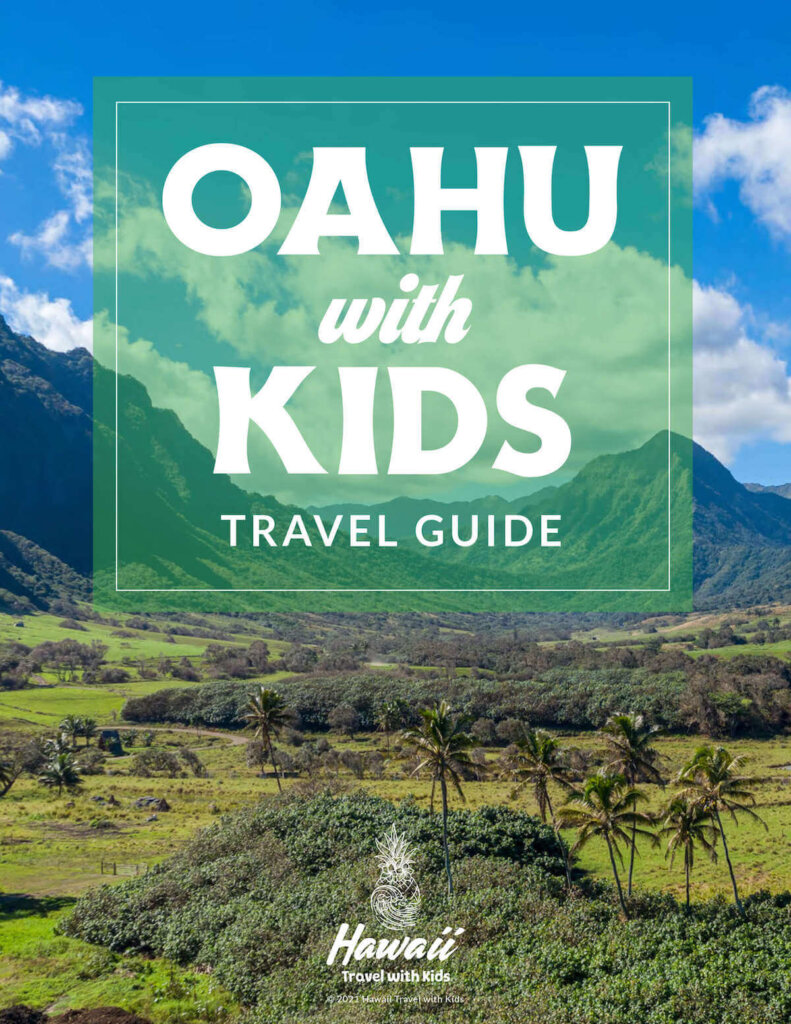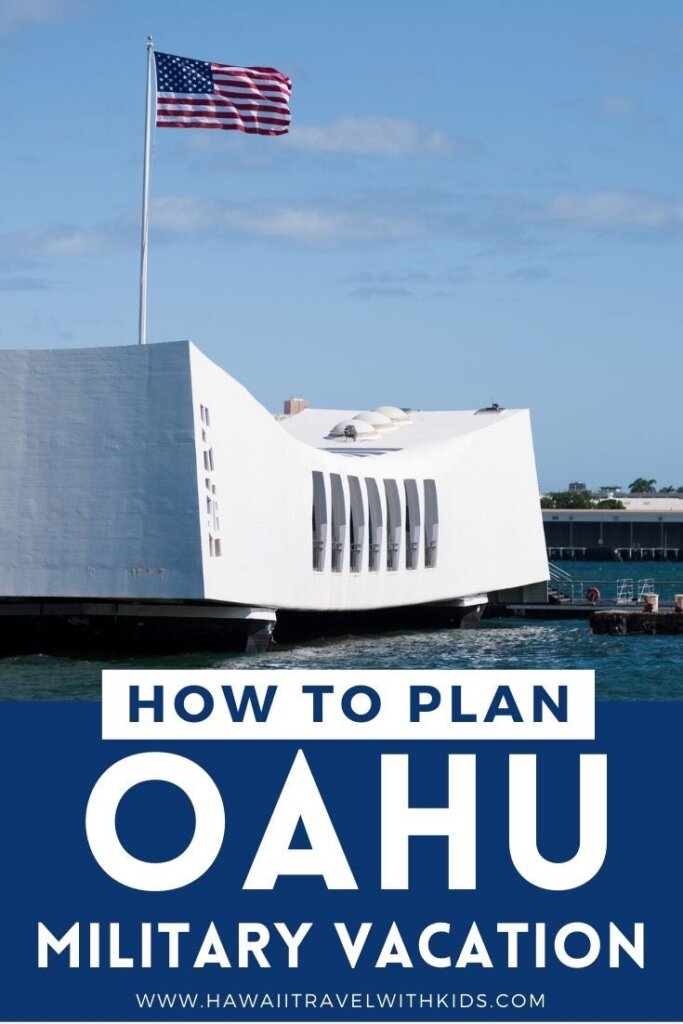 Where To Stay on a Military Vacation to Hawaii
The first thing that you need to figure out is where to stay when planning your fantastic tropical vacation. There are many options for Hawaii military cabins, resorts, hotels, and vacation rentals.
Where to Stay on Oahu
Here are some of the best places to stay on Oahu for military families.
The Hale Koa Hotel is located on the beach in Waikiki and is the Shades of Green military resort Hawaii. This Hawaii military hotel has discounted rates for active duty, retired, surviving family members, and all other veterans of the armed forces.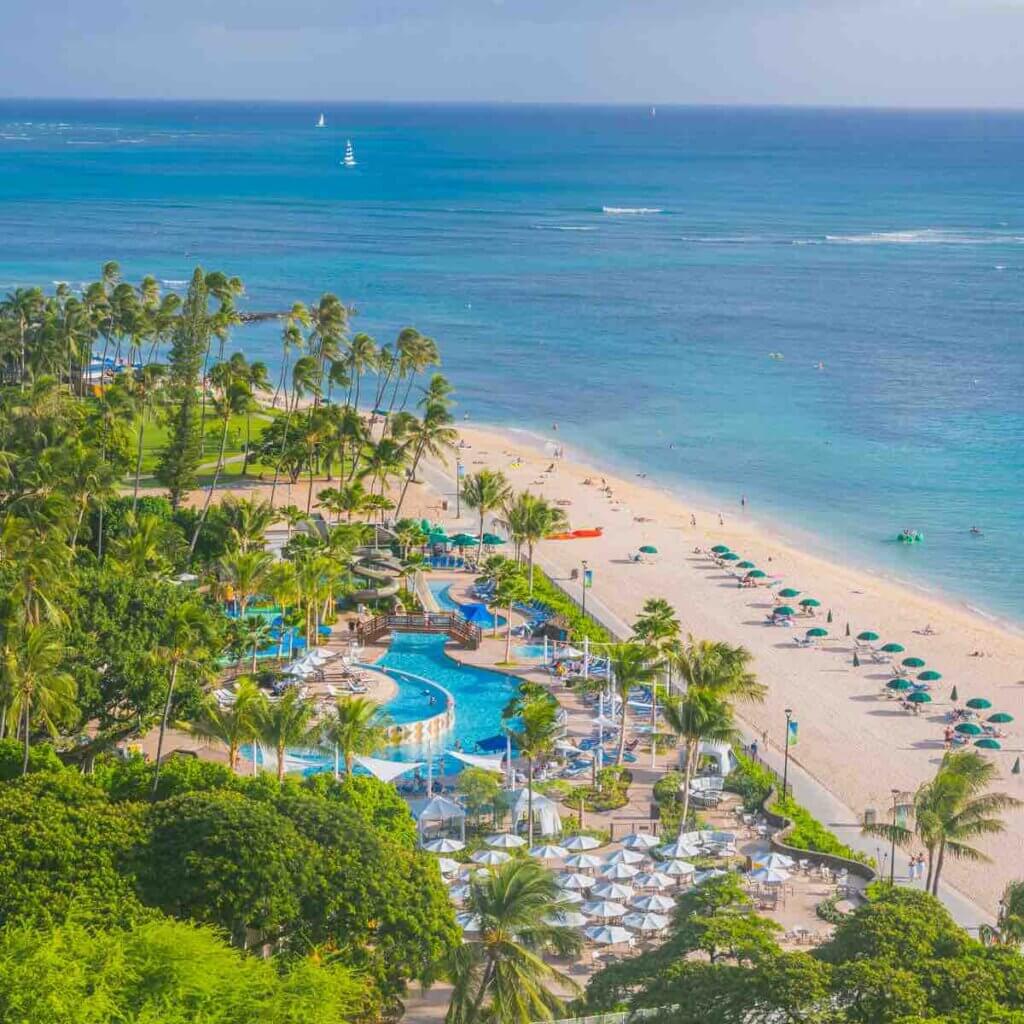 You can check to see if you are eligible to stay at this Honolulu military hotel HERE.
The hotel is packed with amenities and is close to local restaurants, activities, and shopping. They host a weekly luau and fireworks show. You really can't beat the location and prices. Check out the latest prices and more details.
One of the best options for lodging, and is not known to many people outside of Hawaii, is Bellows Air Force Station's cabins and camping options. They offer the best military cabins Oahu has to offer.
They are located right on the beach. The military cabin rentals in Oahu and camping are SUPER affordable and very spacious. The beach is just awesome. The best part is that you have your own private area.
Plus, the amenities on the base include a mini store, a putt-putt golf course, a small restaurant, a brewhouse, and beach equipment rentals. Everything that you need, plus the surrounding beauty. It is a central location so you can enjoy all the beautiful island has to offer.
Reservations fill up very quickly, so make sure to make them far in advance. Check out the latest prices and more details.
Kaneohe Bay is an absolutely stunning area with plenty of activities to engage in.
The military family is very lucky to be able to rent stunning vacation rental homes right on the Marine Corps base at Kay Bay!! There is camping, a military resort Oahu, and beach cottages available as well.
Just as the Air Force Base above, be sure to book far enough in advance. These rentals are very affordable, on the beach, and they book up quickly!! Don't let these deals slip through your fingers!!
There are a few other military hotels in Honolulu located here too, including the Fairway Inn, Five Palms, and Inn of the Corps.
The Navy Lodge is located in Pearl Harbor and is another great choice for a military discount Hawaii vacation.
It comes with a complimentary breakfast, free wifi, a playground for the kids, a swimming pool, and so much more. You will be comfortable and close to all the activities you will want to do in town!
This is a great hotel in Hawaii for military that offers tons of amenities.
The Armed Forces Vacation Club Hawaii offers tons of military Hawaii vacation packages to enjoy from all over. This club is free to join and offers discounts and deals at military resorts in Waikiki and hotels you will love.
You can enjoy a military resort in Honolulu, including Club Wyndham Royal Garden at Waikiki, Lifetime in Hawaii, The Twin Fin, 'Alohilani Resort Waikiki Beach, Park Shore Waikiki, and White Sands Hotel.
Other Military Resorts in Oahu?
While Hale Koa is the premier Hawaii military resort, there are many military discounts at Oahu hotels.
Some of the most popular places to stay on Oahu for military families include the Kahala Hotel, Shoreline Hotel Waikiki, Hilton Waikiki Beach, 'Alohilani Resort, and the Moana Surfrider.
Where to Stay on Maui for Military Families
Here are some great places for military families to enjoy on Maui.
If you want to enjoy the military vacation packages to Hawaii that the Armed Forces Vacation Club offers, you will find tons of options on Maui.
Most options are on the West Side of Maui. These military discount hotels in Hawaii include The Kuleana Club, Maui Sunset, Maui Lea at Maui Hill, Kamaole Beach Club, Hono Koa, Kapulanikai Vacation Suites, Kahana Falls, Kahana Beach Resort, The Sands Of Kahana, Maui Beach Vacation Club, Kahana Villa Resort, The Gardens at West Maui, Maui Banyan Vacation Club, Sands of Kahana Vacation Club, Royal Lahaina Resort and Bungalows, and Kamaole Sands.
For a Maui military lodging with a luxury resort, try out the Outrigger Ka'anapali Beach Resort.
With this Maui military hotel, it accepts all active duty and retired military from any country, not just the United States. It truly cares about those who serve their country!
While anyone can enjoy this resort, I thought it was a great option for eligible patrons.
Check out the latest prices and more details.
Another great military resort Maui offers is the Kohea Ka Hotel. While this is not a dedicated armed forces hotel in Hawaii, they do offer 15% off for all state, federal, and U.S. military employees.
This army resort in Hawaii offers a hot tub, free wifi, a pool, parking, and so much more. It is a great option for those staying on Maui!
Check out the latest prices and more details.
Other Military Resorts in Maui?
While not many of the military lodges in Hawaii are on Maui, there are tons of places that offer discounted tickets for those in the military.
Some of these places include The Westin Ka'anapali Ocean Resort Villas, Marriott's Maui Ocean Club – Lahaina & Napili Towers, Hilton Grand Vacations Club Maui Bay Villas, Grand Wailea, A Waldorf Astoria Resort, and more.
Where to Stay on Big Island for Military Families
The Kilauea Military Camp is a military resort in Big Island perfect for families of all ages. It offers Big Island military cabins to enjoy.
It offers budget-friendly eating options, lodging, and so much more for its eligible patrons. Plus, the Kilauea Military Camp is located right by Hawaii Volcanoes National Park so you can have an adventure there with your family too!
There are KMC tours you can go on as well to tour the island and see tons of fun things to do on the Big Island.
Check out the latest prices and more details.
The military vacation rentals Hawaii offers on the Big Island are also offered through the AFVC.
While there are not as many as on Maui, there are some great lodging and military hotels Hawaii options for Hilo and Kona.
Book your stay at Hilo Hawaiian Hotel, Kona Islander, Shell Vacations Club @ Holua Resort at Mauna Loa Village, or Shell Vacations Club @ Paniolo Greens.
Other Military Resorts in Big Island?
There are other military accommodations in Hawaii that offer discounts to military families.
These include Halii Kai at Waikoloa Resort, Kanaloa at Kona by Castle, Kona Bali Kai Resort, Kona Reef Resort, Waimea Country Lodge, Marriott's Waikoloa Ocean Club, Grand Naniloa Hotel Hilo, Hilton Waikoloa Village, and more.
Where to Stay on Kauai for Military Families
For a DOD resort Hawaii offers, check out the Navy Getaways Barking Sands in Kauai. With this Kauai military lodging, you get to be next to the ocean with your family!
While it is a Kauai military hotel, they also have some beach cottages to enjoy as well. These beach cabins are so awesome to visit!
You will find tons of amenities at this military base in Hawaii to enjoy!
Once again, here is a list of all the AFVC resorts on Kauai to enjoy military discounts.
Included with the club, enjoy a stay at the Banyan Harbor, Pacific Fantasy, Pono Kai Resort, Lawai Beach Resort, Shell Vacations Club @ Kauai Coast Resort at the Beachboy, The Iso, and Sheraton Kauai Coconut Beach Resort.
Other Military Resorts in Kauai?
For a military resort in Hawaii that offers discounts, check out these Kauai options: Kaha Lani Resort, Kauai Kailani Resort, Kiahuna Plantation & The Beach Bungalows, Makahuena at Poipu, The ISO, Poipu Shores, Marriott's Kaua'i Beach Club, Marriott's Kauai Lagoons, Marriott's Waiohai Beach Club, Sheraton Kauai Resort Villas, The Westin Princeville Ocean Resort Villas, Hilton Garden Inn Kauai Wailua Bay, Hilton Vacation Club The Point at Poipu Kauai, and more.
Best Things to do on Oahu for Military Families
Now that you know where to stay and you are settled in, it is time to fill in your days.
Wait?!! You don't want to spend every moment at the beach? Ok. There are plenty of things to do and see on this very small island of Oahu.
1. U.S.S. Arizona Memorial
You may have already been planning on visiting the U.S.S. Arizona Memorial. It is definitely a Hawaii must-do.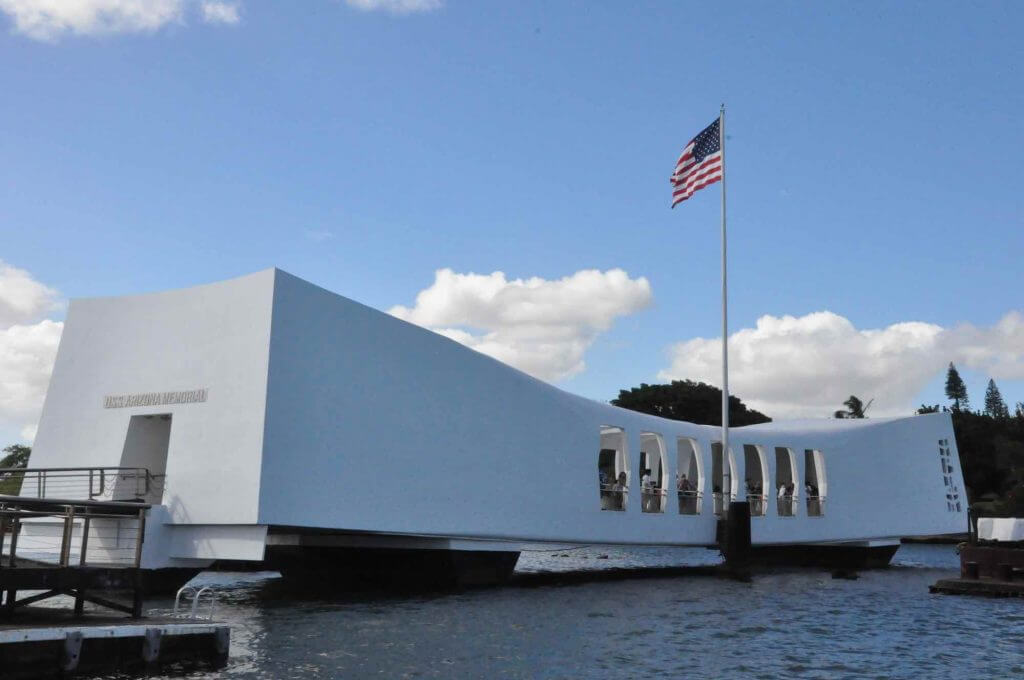 This is why Pearl Harbor is one of the most visited tourist attractions in Hawaii. There is bound to be a line. Plan to get there early. This is especially important when visiting Pearl Harbor with kids.
If you get there before 0700, 1300 free tickets are given away daily, and you are likely to get one.
Or, if you go HERE, you can book your tour up to two months in advance for a small contribution. There are also plenty of private Pearl Harbor tours worth booking.
The Polynesian Cultural Center is an immersive experience where you get to tour and learn about the Polynesian cultures.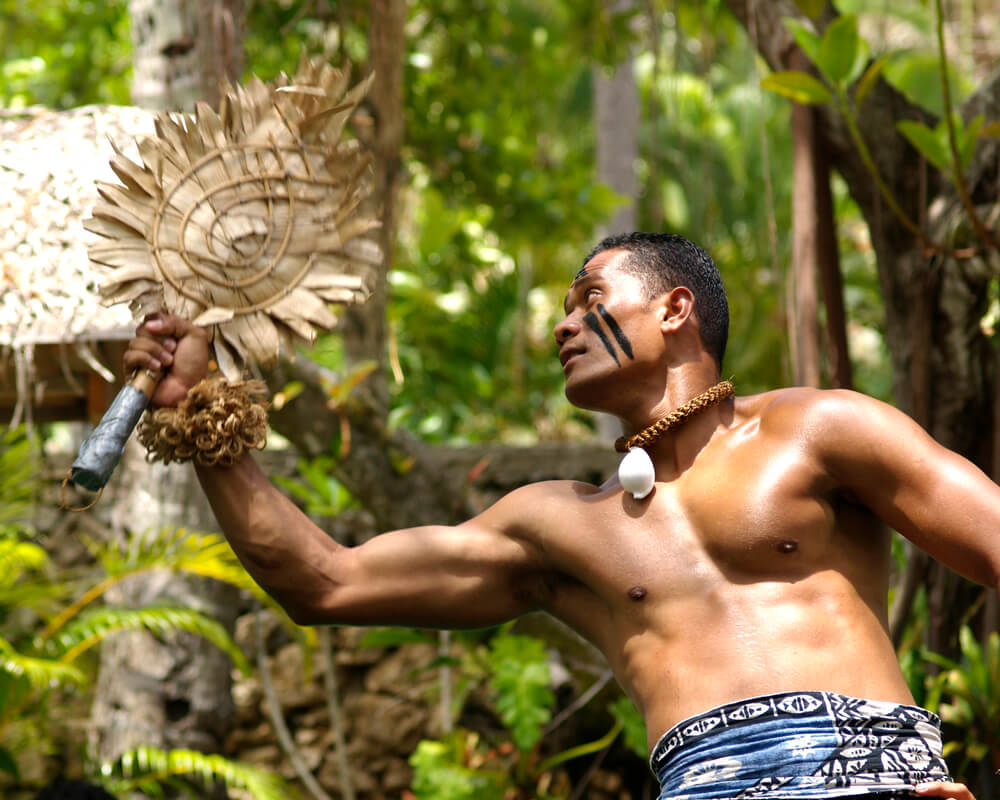 You will get to see six different villages, an erupting volcano, a lagoon, and a waterfall. You will also get to sample food, sing, dance, and play. This is one of the best things to do in Oahu with kids and teens.
Military discounted tickets are available at all ITT offices on the island. There is even a luau at the end of the day should you choose to participate.
Speaking of Luaus. How can you plan a trip to Hawaii without attending a luau?
There are plenty of luau options to choose from on all the islands. Many have discounted military prices available at ITT.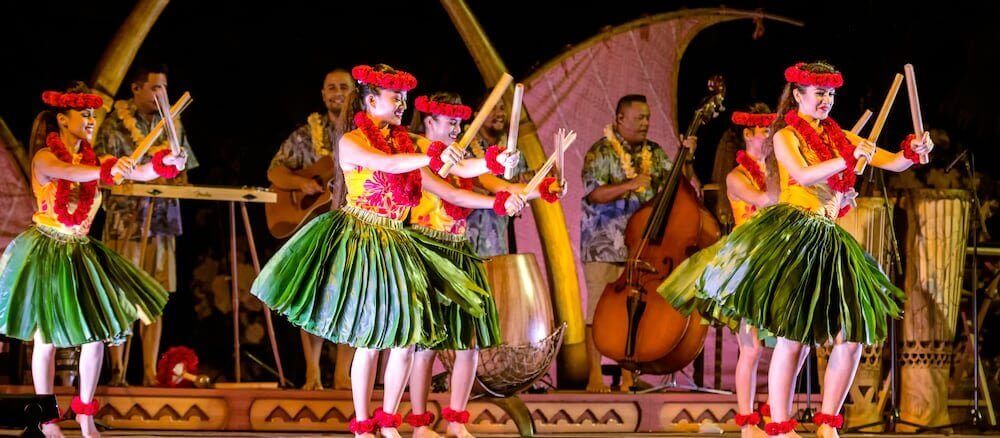 This Oahu luau is located in Ko Olina. There is an all-you-can-eat buffet, fire dancing, and entertainment. It is rated 4 out of 5 stars and is 4 hours in duration. Check latest rates and availability. Read our full Paradise Cove Luau review HERE.
For a Big Island luau, try the Voyagers of the Pacific Show, held at the Royal Kona Resort. It has tons of the most amazing food you will find and is 3.5 hours long. Check latest rates and availability. Read our full Voyagers of the Pacific Luau review HERE.
Check out the other luaus on the Big Island
On Kauai, you will love the Smith Family Garden Luau. You can do the show only or you can get the entire luau which is 4.5 hours and includes a full buffet. Check latest rates and availability. Read our full Smith Family Garden Luau review HERE.
Check out other luaus on Kauai
The Huaka`i: Journey Through Polynesia is quite a fun one too! It is located at the Kaanapali Beach Club and is 2.5 hours long and is full of incredible dancing and food. Check latest rates and availability.
The Honolulu Zoo located right off of Waikiki Beach is spectacular. They have tons of animals, a beautiful park, a play area for the kids, a petting zoo, a shopping area, and places to eat. It is a nice area to stroll through with the family.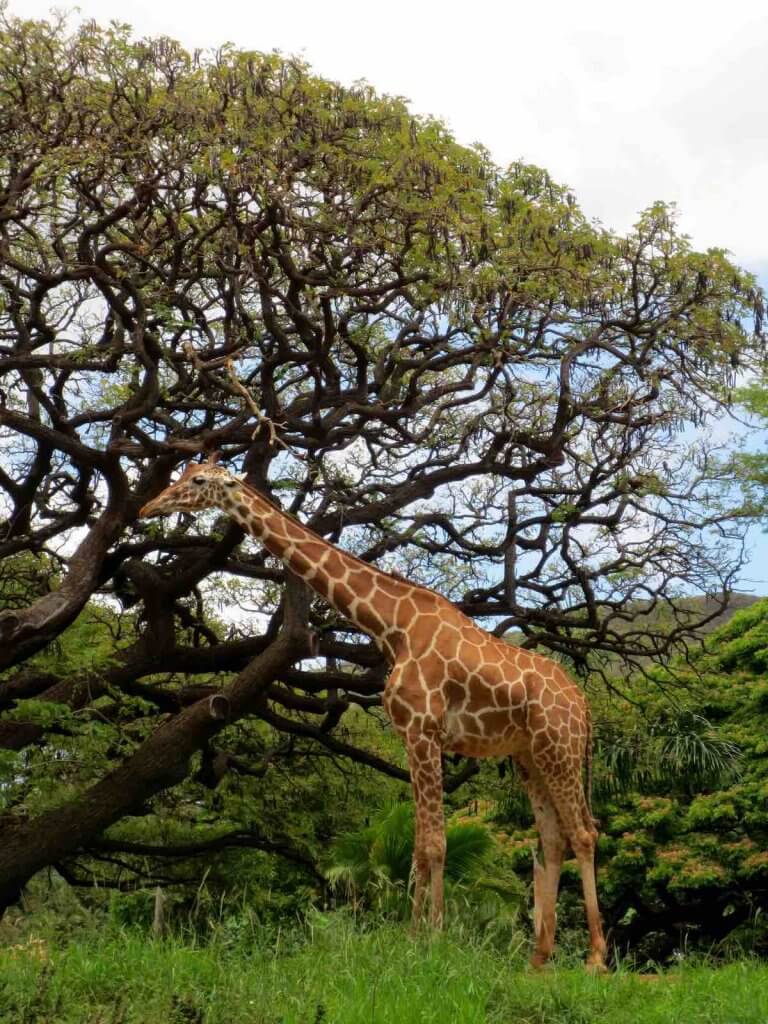 They offer a lot of educational opportunities as you walk through the many paths and visit the different animals.
The zoo has a generous military discount and you can also bring your own packed lunch, which also saves you money!! Read my ultimate guide to the Honolulu Zoo HERE.
Have you ever wanted to tour the beautiful crystal clear waters of Hawaii and see the wildlife and coral reefs?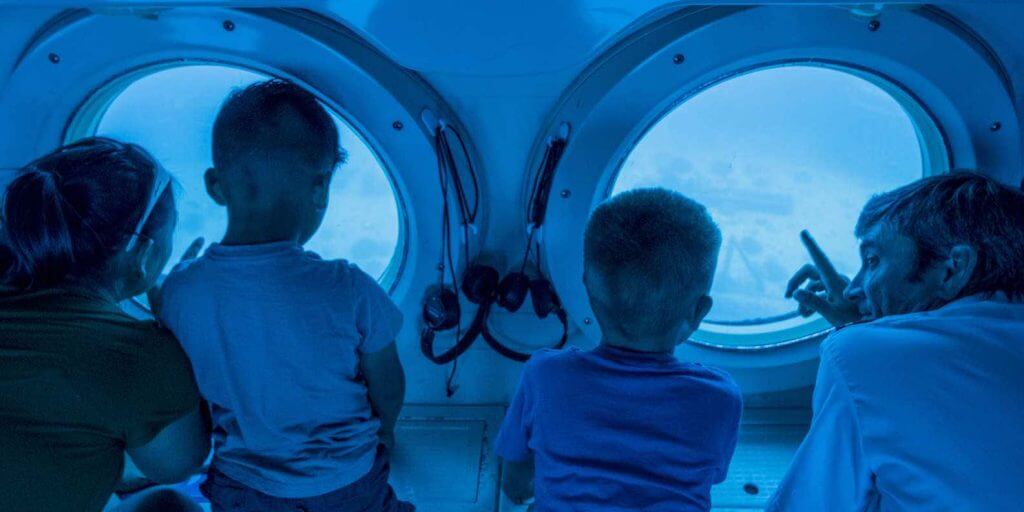 Atlantis offers just that opportunity with its unique submarine tour. It is an environmentally safe option to see sharks, sea turtles, stingrays, and more.
They offer a military discount, so spend the day learning and visiting the sea creatures!!
6. Visit Waterfalls
Hike the Waimea Valley and see one of the beautiful waterfalls on Oahu. Wear the correct shoes. It can get muddy. The reason everything is so lush and green is because of the lovely rain the area receives.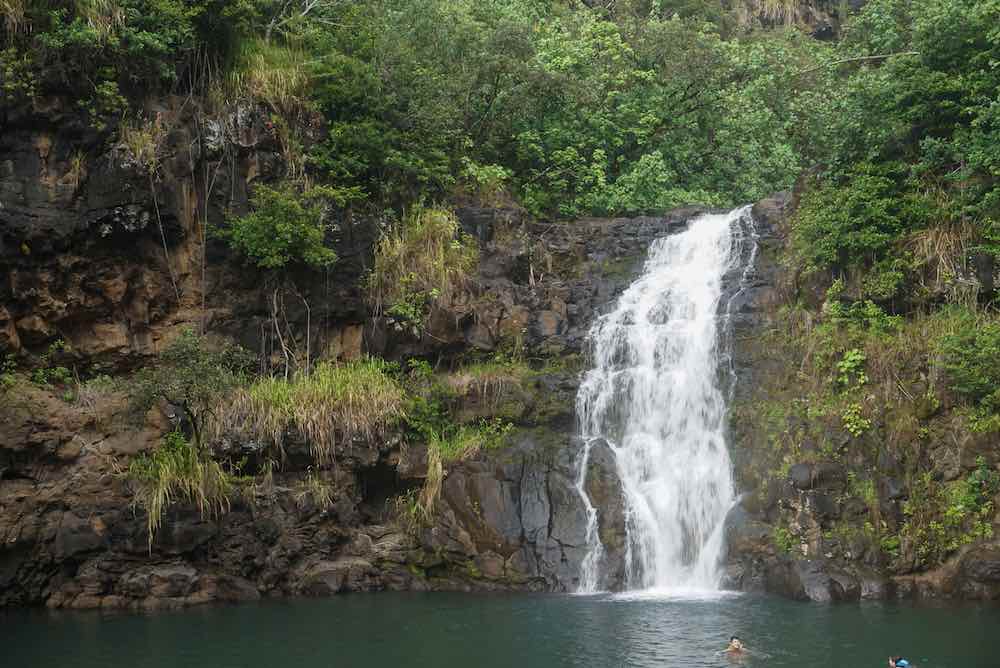 Don't forget to bring a camera to capture the gorgeous botanicals and wildlife that you may see. There is an admission fee but, it is greatly discounted for the military!! Check out this full guide to visiting Waimea Valley on Oahu.
If you are on Kauai, you will love seeing Opaekaa Falls or Wailua Falls. There are tons of Kauai waterfalls to enjoy, especially because of all the rain.
You will also find a lot of Big Island waterfalls as well. From Akaka Falls to Nanue Falls, you will some of the most amazing waterfalls on the Hawaiian islands here.
If you are exploring Maui, you will enjoy Twin Falls, Kopiliula Falls, or Waimoku Falls. Check out all the best waterfalls on Maui.
7. Beaches
What do you think of when you think of Hawaii? Beaches!! The best beaches are only available to the military!!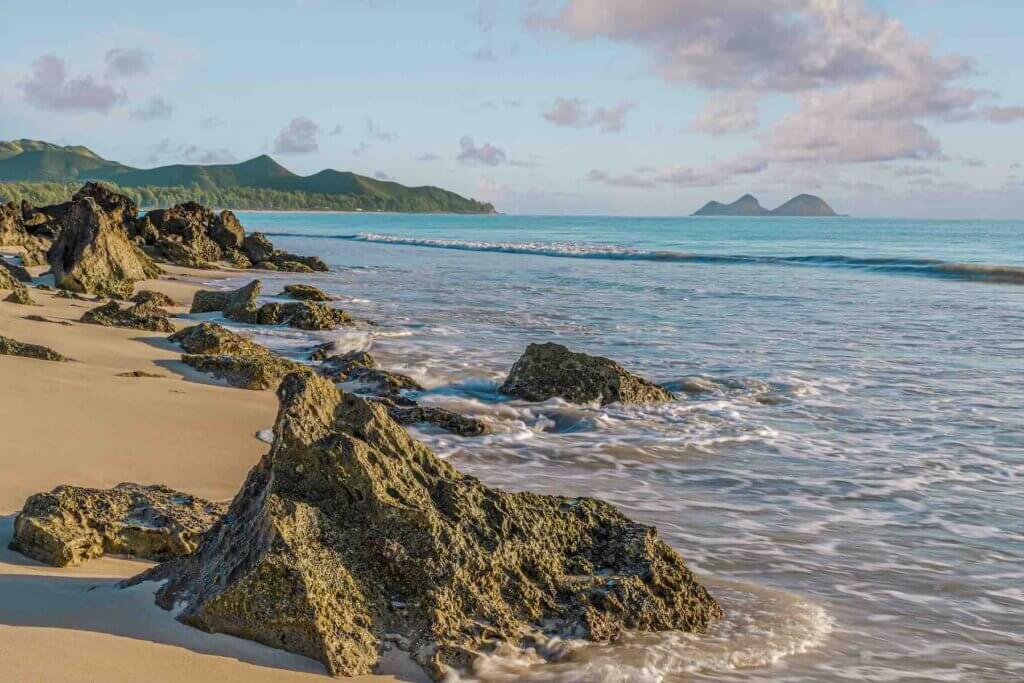 Bellows Beach
If you're looking for an amazing beach, Bellows Beach is located on Bellows Air Force Base. It is a popular beach but is far less crowded than the beaches of Waikiki.
It is gorgeous and the perfect place to spend a relaxing day basking in the sun.
Hickam Beach
Hickam Beach is located on Joint Base Pearl Harbor Hickam. It is less crowded than many of the Oahu beaches and it is absolutely beautiful.
It is not too rocky on your feet and there is not a large undertow. This is great for the kiddos that want to get out and play.
It also makes it a fantastic place to learn how to stand up paddle board if you have never tried it. The beach has a shack that rents out equipment for a fair price.
8. Haleiwa
Haleiwa is a town, not an activity as you may have guessed. It is a super cute North Shore town in Oahu that makes for the perfect day trip. There are tons of cute little shops, eateries, and beach areas. Everything there is super Instagrammable.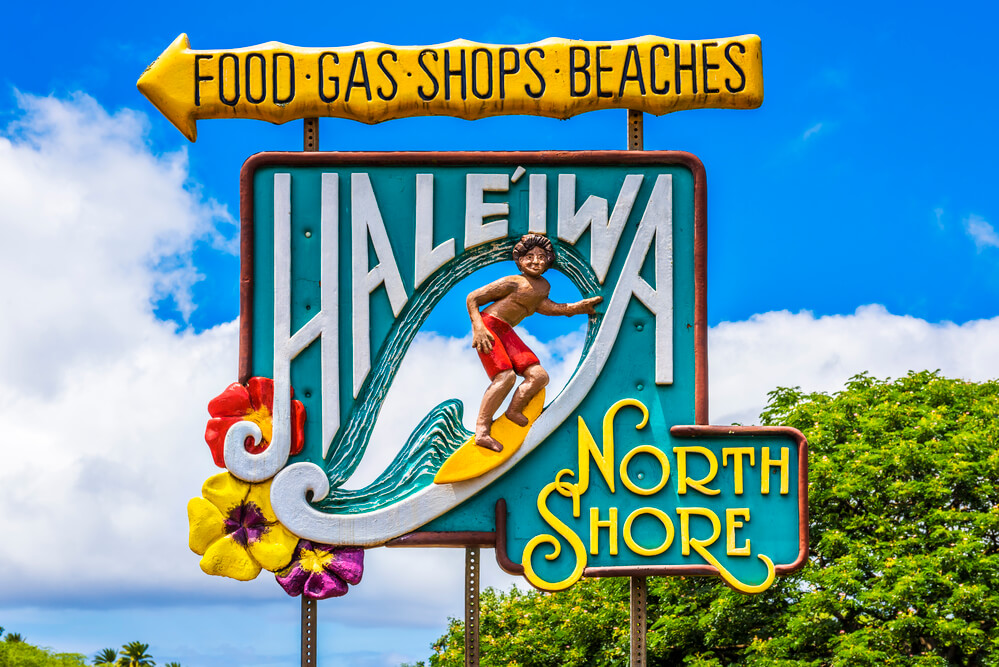 Shave Ice(don't add the D) at Matsumoto's
This is a must while visiting Haleiwa. Stop in and have some shave ice. You won't regret it. Matsumoto's has been a favorite in Hawaii since the 1950's.
Cafe Haleiwa
Cafe Haleiwa is the best place to stop and eat if you get hungry on your trip. It is family-owned. All of the food is made-to-order, fresh, and organic. Check it out if you get the chance.
And….Don't forget to take your pic by the famous Haleiwa sign!!
9. Hawaii Volcanoes National Park
If you are staying on the Big Island, you will love exploring the Volcanoes National Park in Hawaii.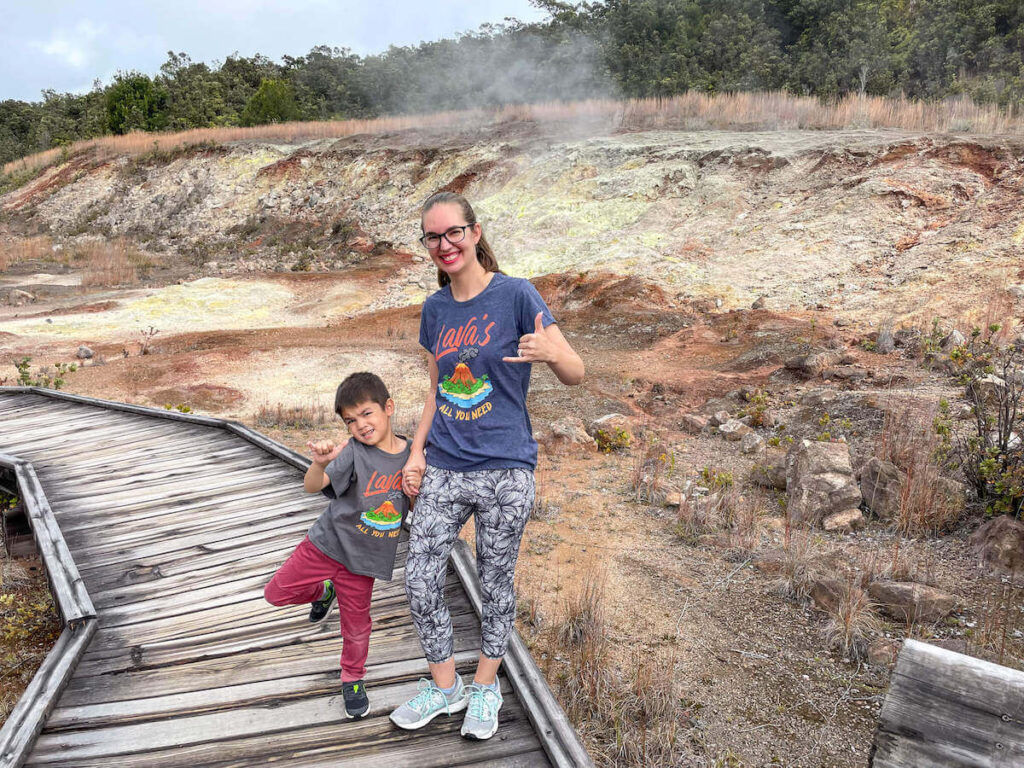 It is such a fun place to explore, especially if you want to see some lava!
Check out our full guide on Hawaii Volcanoes National Park
For a military stay in Hawaii, you have to go snorkeling! There are plenty of beaches you can visit and snorkel at for free or cheap if you need to rent some gear.
Or, you can go on plenty of snorkeling tours where a boat takes you to some top snorkeling locations all over the islands.
Molokini Crater is one of the best snorkeling spots on Maui.
If you are on the Big Island, you will love going on a snorkel manta ray tour.
You can go snorkeling on Oahu at Shark's Cove or at Hanauma Bay.
You will find plenty of snorkeling locations on Kauai as well!
More Ways To Save Money on a Military Vacation to Oahu
You will find plenty of Hawaii military discounts all over! Here are a few other great ways to save money for your military vacation.
1. Hawaii Rental Car Discounts
Budget, Alamo, Avis, and Hertz offer military discounts up to 25% off to military. Check THIS link to check out the Hawaii car rental discounts.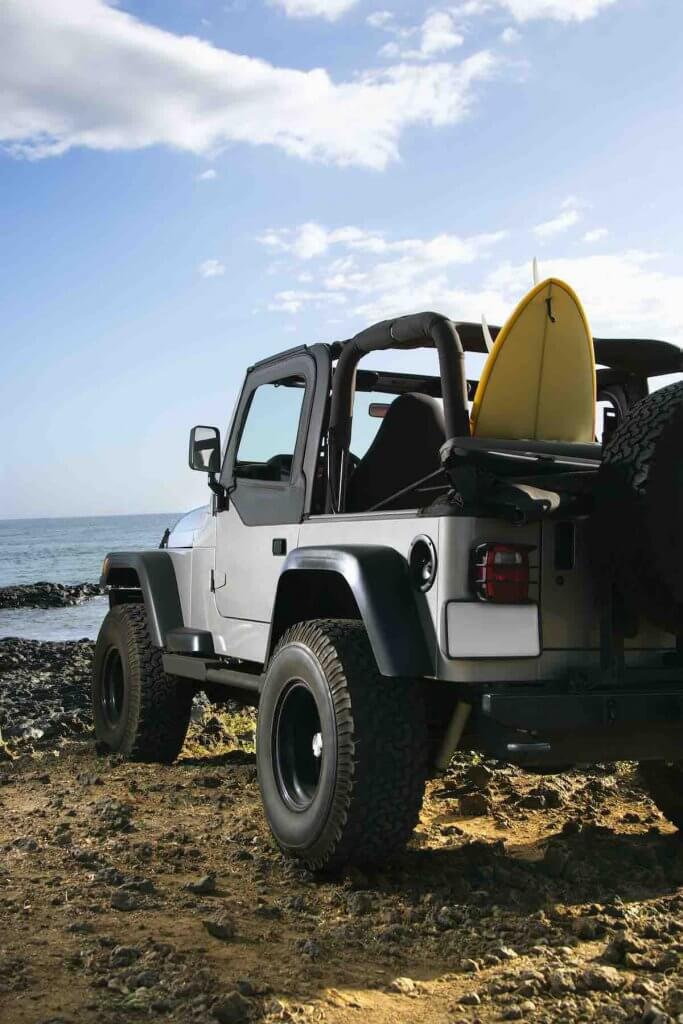 But, that doesn't mean you shouldn't shop around for the best deal for your Hawaii military vacation. You can usually save a lot of money by booking through Discount Hawaii Car Rentals. Check out the latest prices and more details.
Basically, they get screaming deals on rental cars from top companies like Alamo, Dollar Car Rental, Avis, Thrifty, Enterprise, Budget, and Payless.
And then they pass the savings onto you.
Plus, they can often get free extra drivers or reduce the young driver rate. It's definitely worth checking out.
2. Commissary
There are several commissaries on the island of Oahu.
If you have a hotel room or cottage with a partial kitchen area, a great way to save money is to purchase some of your food. Eat breakfast in the morning before you leave, pack a lunch to take with you, and bring something to drink for the day.
Purchase your sunscreen at the commissary instead of the ABC store in a popular tourist area.
Think smart, plan ahead, and you will be sure to save more of your hard-earned money on your Hawaii trip.
3. Gas
If you rented a car for your vacation, make sure to purchase your gas from a military location or from Costco if you have a membership.
This will surely save you lots of money.
When you are making your plans for the events listed above, be sure to check ITT to see if you can purchase discounted tickets.
There are ITT locations on every base and at the Pearl Harbor NEX Mall.
Things To Know When Visiting Hawaii
In general, the summers in Hawaii are fairly hot and dry and the winters are humid and a bit lower but still warm. There may be a slight breeze in the evening. You would be smart to bring a light sweatshirt.
Frequent rain is the norm and should be expected. It is how the island stays so green and tropical.
It may not feel as if the sun is burning your skin. Don't be fooled. You will see tourists walking around who thought this very thing and they will look just like that lobster you had for dinner last night.
Please remember to keep applying sunscreen regularly. It is your skin and it is important.
And you'll want to make sure you are using reef-safe sunscreen. It's the only type of sunscreen allowed in Hawaii. Click here to see more reviews.
3. Hawaii Etiquette
People in Hawaii are very friendly. Be respectful and kind to all. Take your shoes off if you find yourself entering someone's home. Call the locals "locals." Not all people who live in Hawaii are Hawaiian. Use the terms Aloha and Mahalo.
Be careful how you use the terms "the States" and "American." Remember Hawaii is a state and the locals of Hawaii are Americans. This may seem dumb, but, several people have messed up those statements and it is very offensive.
Just respect the land and the culture, take pictures, and have fun!!
4. Swimming in Hawaii
The undertow is strong on certain beaches on Oahu. The waves may not look huge, be very careful.
Listen to the locals. Don't jump in with your boogie board on Sunset Beach when a local tells you otherwise!! It is probably not safe!!
Military Vacation to Hawaii FAQs
Does Disney Aulani offer military discounts?
YES! Aulani, a Disney Resort & Spa offers some pretty hefty military discounts (up to 40% off!) To get Aulani military discounts, just show your valid military ID and make sure the active military member is listed on your reservation.
Is there a Pearl Harbor military discount?
Not for visiting the U.S.S. Arizona Memorial. But, active duty members are allowed to drive onto Ford Island to see the U.S.S. Utah Memorial (which isn't on any tours.) And the U.S.S. Bowfin Submarine will give you a $4 discount for active military. And there are several Pearl Harbor tours that offer military discounts.
Who can stay in military lodging?
Each military lodging in Hawaii will have its own requirements, but typically, active duty, employees, army retirees, and their immediate family members are allowed in Hawaii military lodging. Other Hawaii military resorts might have other requirements too. It is just best to reach out to each military hotel in Hawaii to verify beforehand.
What is the name of the military hotel in Hawaii?
There are a few military hotels in Hawaii, but the most popular one is the Hale Koa Hotel. It is the best military hotel in Honolulu.
Do you have to be military to stay at Hale Koa?
If you are a member of Active Duty, Reserve and National Guard, Army, Navy, Air Force, Marine Corps, Space Force, Coast Guard, and Cadets of Armed Forces Academies, you are eligible to stay at Hale Koa Resort Hawaii.
Military Vacation to Hawaii Wrap-Up
Hawaii is a wonderful place to visit with the family. There are a ton of beautiful places to see, a lot of great things to do, and many things to eat and savor.
As a military family, you will have the opportunity to do it at great savings. Use these tips and get out there and see the beauty that Hawaii has to offer.
I hope you have the best military vacation in Hawaii!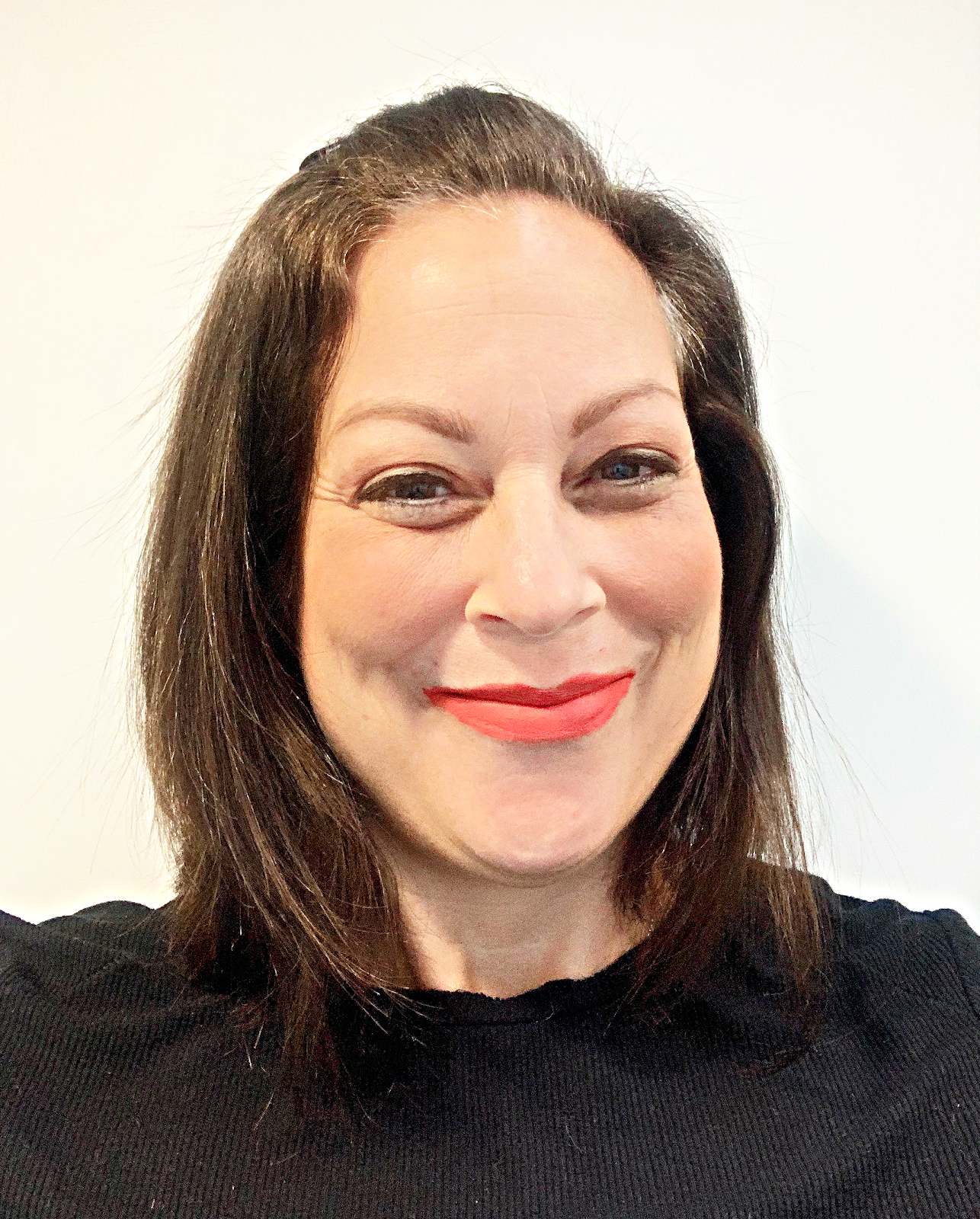 Hello! My name is Cortney and I am 44 years old. I live full-time in a 33-foot airstream trailer with my husband of 21 years. We love living small and I even run my own business out of my tin can. I have two grown kids and three pets. I have worn many hats including mental health counselor and truck driver. My husband is prepping for retiring from the Navy in the next five years. He has been serving for over 22 years faithfully.