Are you planning your first trip to Hawaii and want some helpful Hawaii travel tips? Keep scrolling to find out the Oahu travel tips that no one tells you before planning a trip to Oahu!
This post about Oahu travel tips was written by Hawaii travel expert Marcie Cheung and contains affiliate links which means if you purchase something from one of my affiliate links, I may earn a small commission that goes back into maintaining this blog.
Don't Want to Scroll? Here Are the Top Tips for Visiting Oahu
hide
Almost weekly, I get asked how to plan a trip to Hawaii. That's because I've visited Hawaii more than 35 times and I usually know where to find the best Hawaii vacation deals.
If you want to plan a vacation to Hawaii, the hardest thing can be choosing the best Hawaiian island for your family.
While each island is pretty spectacular, it's really hard to beat an Oahu family vacation.
That's because there's so much to do on Oahu with kids of all ages. I've got tons of Oahu tips for families looking for easy Oahu vacation ideas and detailed plans.
We've taken our kids to Oahu several times since they were babies and we've figured out a lot of Oahu travel tips and tricks that we wish we would have known before each vacation.
Whether you are planning a Hawaiian vacation for the first time or it's just your first trip to Oahu, you need to read this first!
Keep scrolling for my top travel tips for Oahu that will help you plan a Hawaii vacation that rocks!
Find out the best 101 Things to do in Oahu with Kids!
Don't have time to read a bunch of Hawaii blog posts and reviews? Here are some of our top picks for visiting Oahu.
Popular Oahu Tours/Activities
Favorite Oahu Resorts/Hotels
Want to Rent a Car in Hawaii?
One of the best places to rent a car in Hawaii is Discount Hawaii Car Rental because they get the best rates from top national companies like Alamo, Dollar, Thrifty, Avis, Enterprise, Budget, and Payless.
Want to skip all the planning and just access my detailed Oahu Itinerary complete with daily schedules, kid-friendly activities, and travel hacks? Click the button below.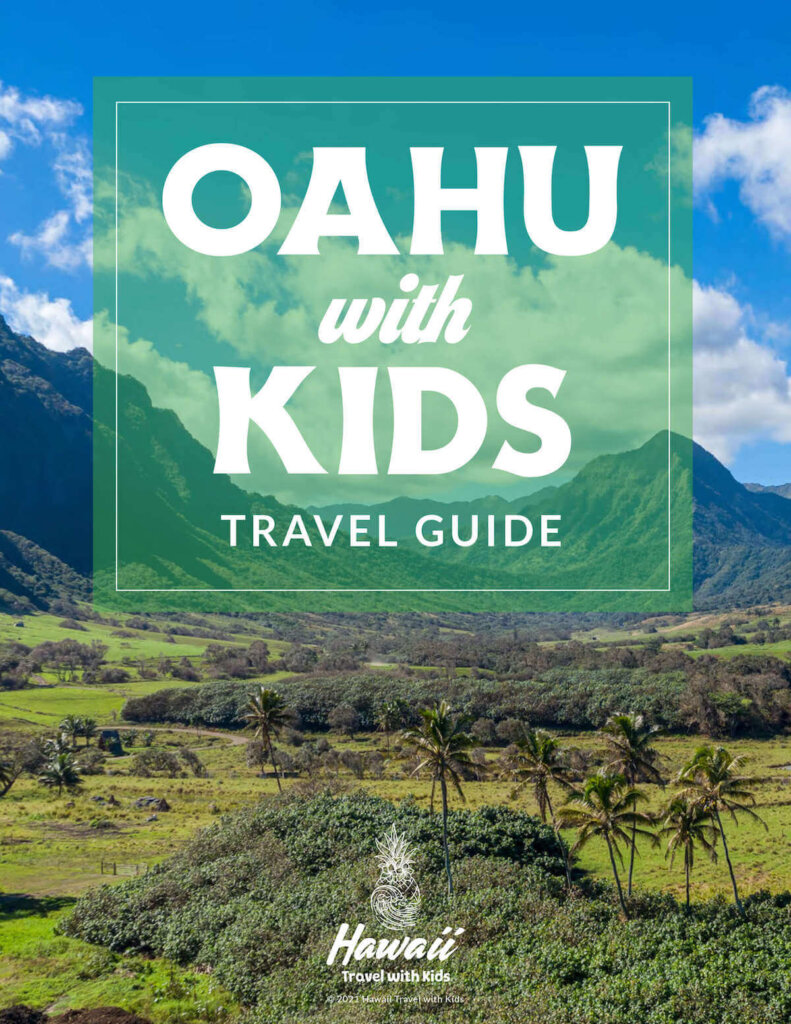 How to Plan a Trip to Oahu FAQ
How much does a trip to Oahu cost?
The price really varies depending on where you stay, whether you are renting a car, the types of activities you are booking, and the length of your Oahu trip. It typically costs around $2,000 for one week with two people. Make sure to factor in tipping in Hawaii to your total cost.
How many days should I spend on Oahu?
If Oahu is the only island you are visiting, you'll want to spend 7-10 days. If you are island hopping, you'll want at least 5 days on Oahu to do all the attractions and explore the island.
What part of Oahu is the best to stay?
The most popular place to stay on Oahu is in Waikiki. That's where you'll find the majority of hotels and resorts. Turtle Bay up on the North Shore is popular for people who want to get away from crowds. And Ko Olina is the newest area that's attracting resorts, like Disney Aulani.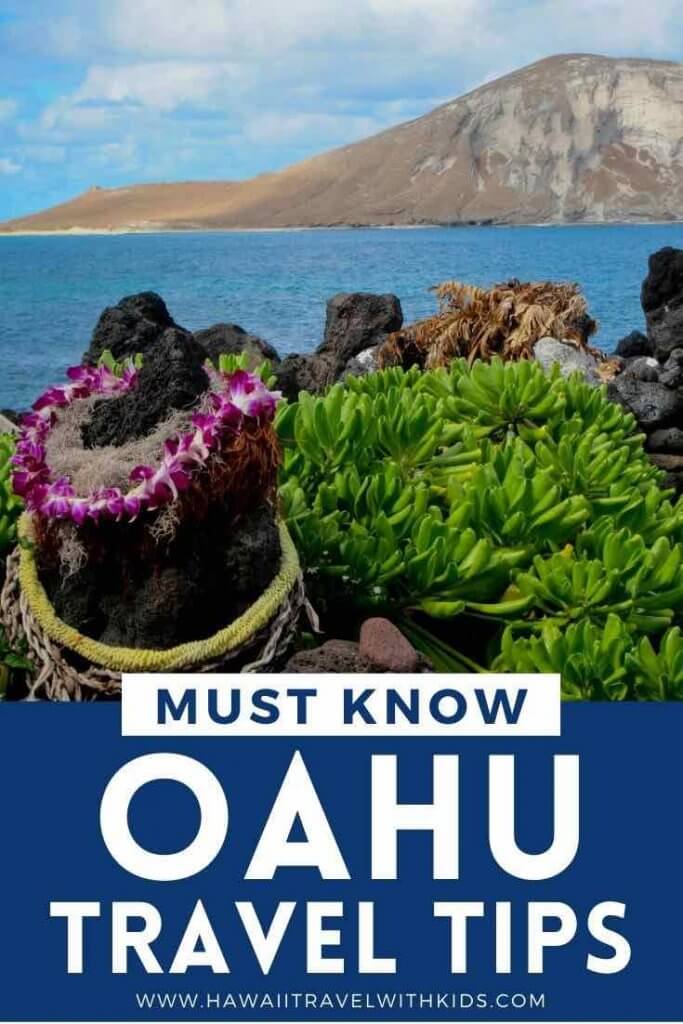 Oahu Travel Tips to Know Before You Start Oahu Vacation Planning
1. Best Oahu Vacation Packages are at Costco
Before you book anything for your vacation to Oahu, make sure to shop around for the best Oahu deals.
While the cheapest time to visit Oahu is during shoulder season (mid-April to June in the Spring and September to mid-December in the Fall), that can be a difficult time for most families who have school-age kids.
We've found some awesome Costco Oahu vacation packages that included free car rentals and other perks.
We like to check Costco Travel first to see what hotels and condos that are partnered with and then we price check on our own to see which is cheaper.
There are affordable Oahu honeymoon packages and great deals on Oahu family resorts when you bundle with airfare.
Save Money with Points
Here are the best credit card offers for families who travel and want to use points to pay for airfare and hotels in Hawaii.
2. You Don't Need a Car in Waikiki
If you are staying in Waikiki and have no interest in driving around to explore Oahu, you definitely don't need a car.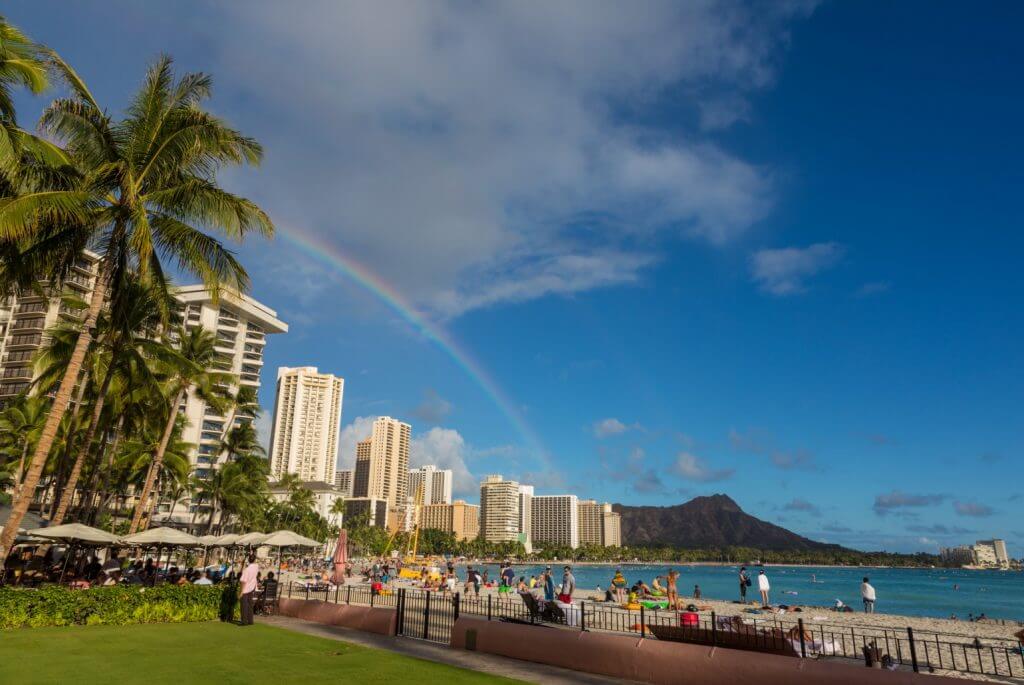 Just about every major Oahu attraction offers shuttle service from Waikiki. Tons of day tours and luaus also have Waikiki shuttle service.
The biggest advantage of not renting a car in Waikiki is that you will save SO much money on parking. It's insanely expensive to park in Waikiki, whether it's overnight at your hotel or in a lot.
But if you do want to rent a car for a few days of your trip, you can easily rent a car in Waikiki.
We have rented cars in Waikiki just for the day to get out and explore a few Oahu day trips and then we return them for the night to save money on overnight parking fees.
3. First Timers Like to Stay in Waikiki
If this is your first trip to Honolulu, you'll probably want to spend part (if not all) of your trip staying in Waikiki.
There's a reason it's such an iconic destination. From the array of beachfront restaurants, amazing shopping, and attractions, there's really something for everyone.
It's also where you'll find the bulk of Oahu's hotels and resorts at all price points.
Because traffic and parking in Waikiki can be a pain, it's much easier just to stay there. That way, you can walk or hop on the trolley to go just about everywhere.
After you've been to Oahu once or twice, you might look into staying in another part of the island for a different experience.
But until then, you'll probably want to focus on a Waikiki vacation.
Book a Family Photo Shoot
Whenever we travel to Hawaii, we almost always book a family photo shoot with Flytographer. They are super easy, affordable, AND it guarantees that I'll be in some photos. You can get $25 off if you book through this link or use the code HAWAIITRAVEL.
4. Pearl Harbor is FREE
So, once you start looking into things to do on Oahu, you'll start seeing lots of Pearl Harbor tours. Many of them are pricey.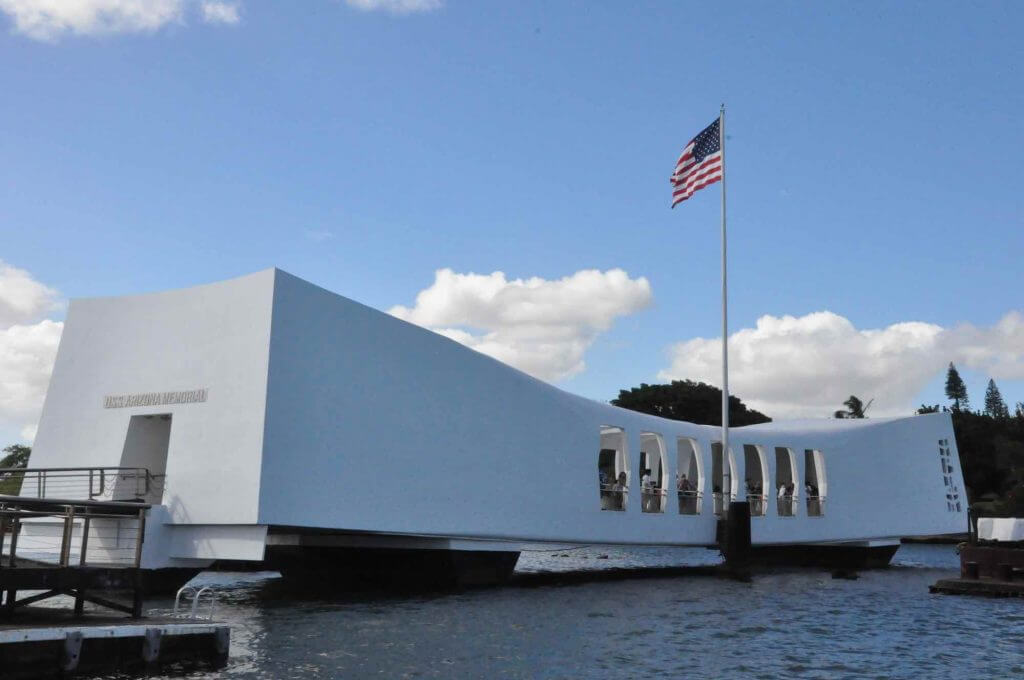 The thing is, it's actually completely free to visit Pearl Harbor (and parking is even free). But, it takes planning.
You can reserve free tickets online or show up right when they open to snag one of the free tickets they allot each day.
Now, the free tickets only cover the U.S.S. Arizona Memorial and the museum.
If you want to tour the U.S.S. Missouri, explore the Pearl Harbor Aviation Museum, or hop on the U.S.S. Bowfin submarine, you'll need to pay for tickets or a tour.
It's easy to get to Pearl Harbor from Waikiki. If you don't rent a car on Oahu, you might want to join a tour that includes transportation. Or, you can always take an Uber or shuttle.
Pearl Harbor is definitely one of the best cheap things to do on Oahu!
5. You'll Need a Full Day at Polynesian Cultural Center
One of my biggest pet peeves is when people ask whether or not they really need a full day at the Polynesian Cultural Center. YES you will.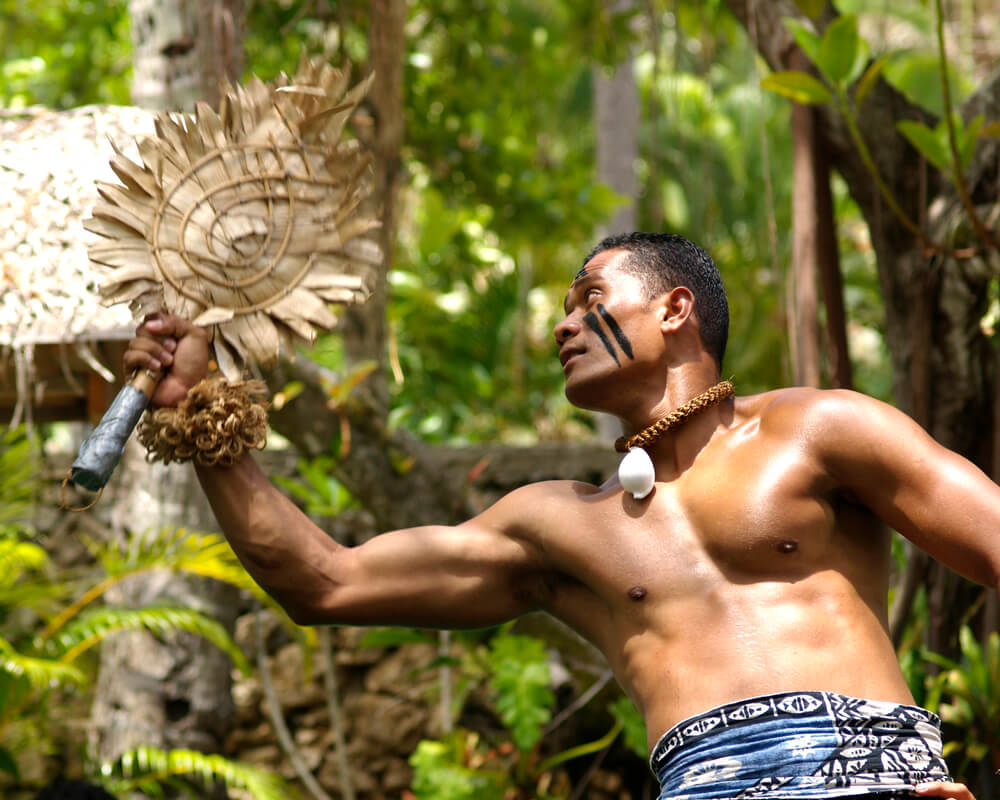 For one thing, it's located in Laie, which is at least an hour drive from Waikiki. PCC opens at 11:45am, meaning you'd need to leave Waikiki in the morning if you want time to stop and eat breakfast on the way.
Once you're there, you'll discover that there are SO many presentations and activities and you honestly won't be able to do or see everything on the schedule.
They feature 7 Polynesian villages, a canoe pageant, canoe tours, a luau, and the Ha: Breath of Life show. Check out the latest prices and more details.
If you are planning on staying for their luau and the Ha: Breath of Life show (which I HIGHLY recommend), you'll be at PCC until about 9 p.m. That's a long day.
So, seriously think twice about trying to do an activity in the early morning or you'll be pretty wiped out. You can read my full Polynesian Cultural Center review HERE.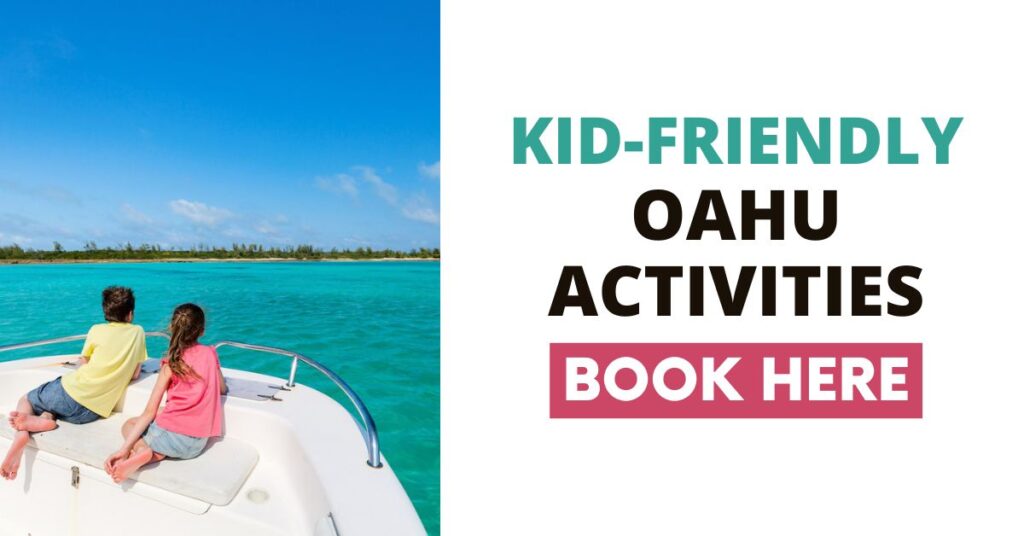 6. Surfing Competitions Are During Winter
Since Hawaii is known as one of the premier surfing destinations, lots of visitors are eager to watch professional surfers.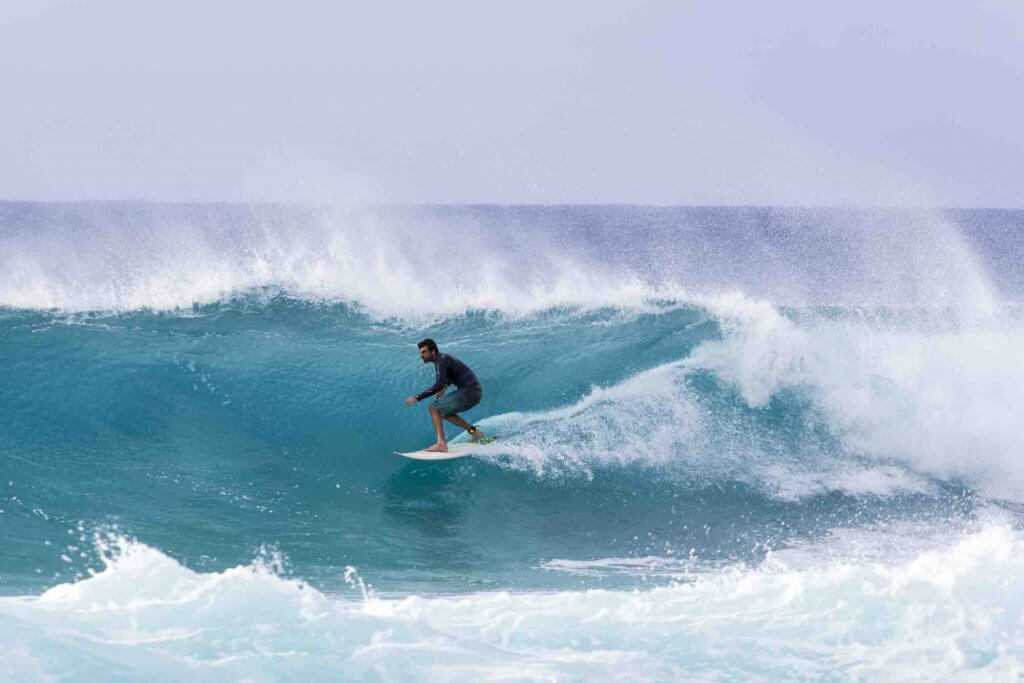 If you watch movies set in Hawaii, it can seem like there's always a local surfing competition going on.
That's not really the case.
If you want to see a Hawaii surfing competition, like Vans Triple Crown of Surfing or Billabong Pipe Masters, you'll want to visit Oahu in winter.
This is when the waves are massive in North Shore Oahu, making it the ultimate spot for surf competitions in Hawaii.
And if you do go, you'll want to pack in your own food, drinks, and shade.
Learn more about North Shore Oahu surfing!
7. North Shore is Really Far from Waikiki
A lot of people have a romantic notion of staying in a beachfront cottage up at the North Shore for a more "authentic" Hawaii experience.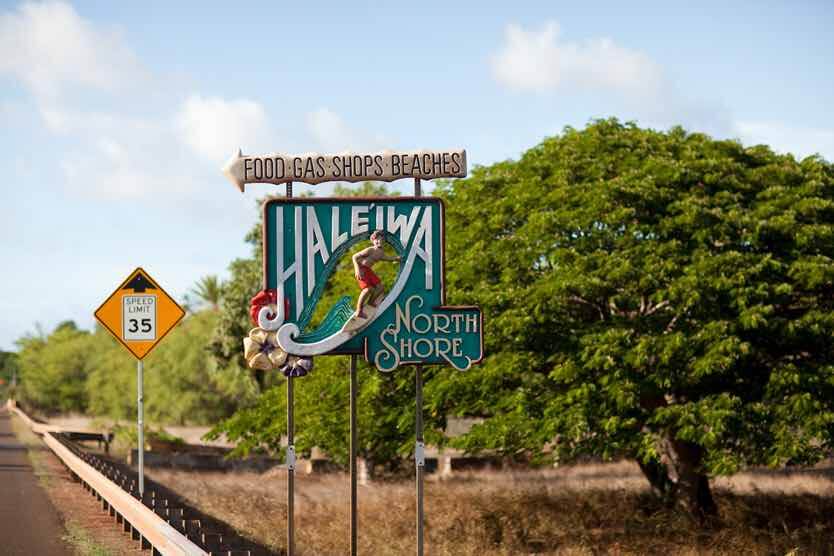 It's definitely got a small town vibe and it's a much different trip than staying in Waikiki.
What people don't realize, though, is that it is SUPER far away. It can take up to 2 hours to get to Waikiki/Honolulu from the North Shore during rush hour.
I always get nervous when people tell me they are going to spend the morning at Pearl Harbor, the afternoon in North Shore, and then head back to Waikiki for dinner. It's just not realistic.
If you are doing a day trip up to the North Shore, really do plan on that being the only thing you do all day. Book your luau up there instead of trying to make it back to Honolulu in time.
And I highly recommend downloading the Oahu Shaka App before you go. It's a GPS-oriented audio tour guide that tells you about the places on Oahu you are driving past. It's affordable and definitely one of the best Hawaii travel apps.
8. Disney Aulani is Pretty Isolated
If you are as big of a Disney fan as my family, I'm sure Disney Aulani has been on your bucket list for awhile.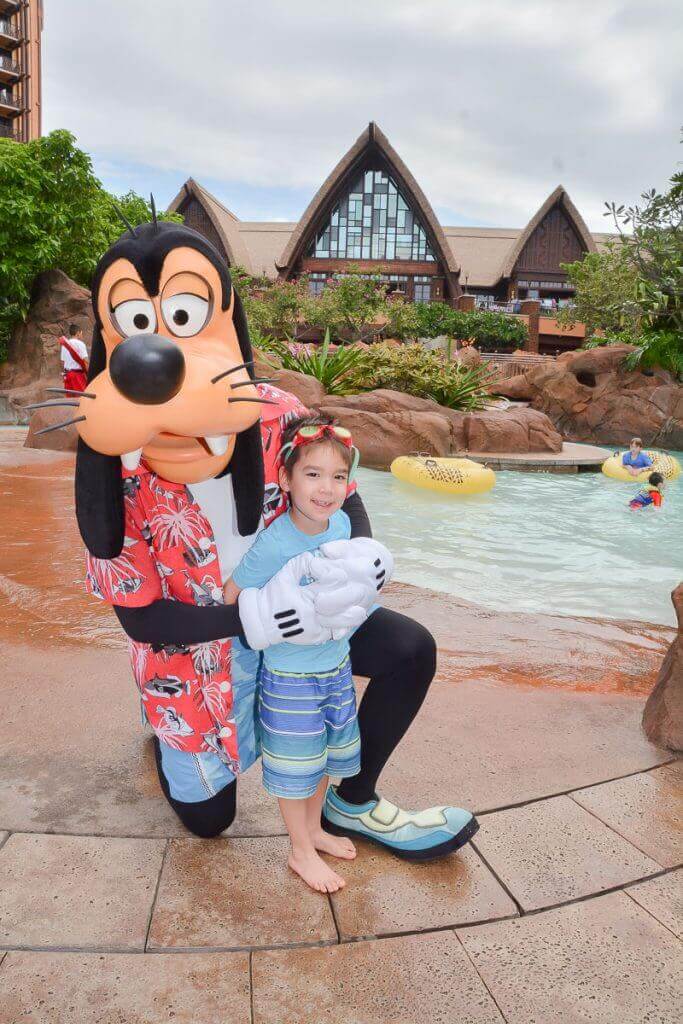 It's one of our FAVORITE places to stay on Oahu with kids. From the awesome programs to the character meals, to the pool area, Aulani is a slice of heaven.
But, if you've never been to Oahu, you'll be shocked at how far away it is from everything else.
It's located in Ko Olina, which basically just has a handful of hotels and restaurants. And there's barely anything within walking distance.
You'll want to rent a car to explore Oahu or even just hit up the grocery store (the closest is 15 minutes away.)
Or, you'll want to just stay at the resort and plan on eating all your meals at their two on-site restaurants (or Monkeypod Kitchen across the street.)
Aulani isn't really a convenient place to stay if your plan is to do a bunch of activities across Oahu.
9. There are TONS of Oahu Luaus (and they aren't all equal)
Most tourists include going to a luau on their Oahu itinerary. However, not all luaus on Oahu are the same.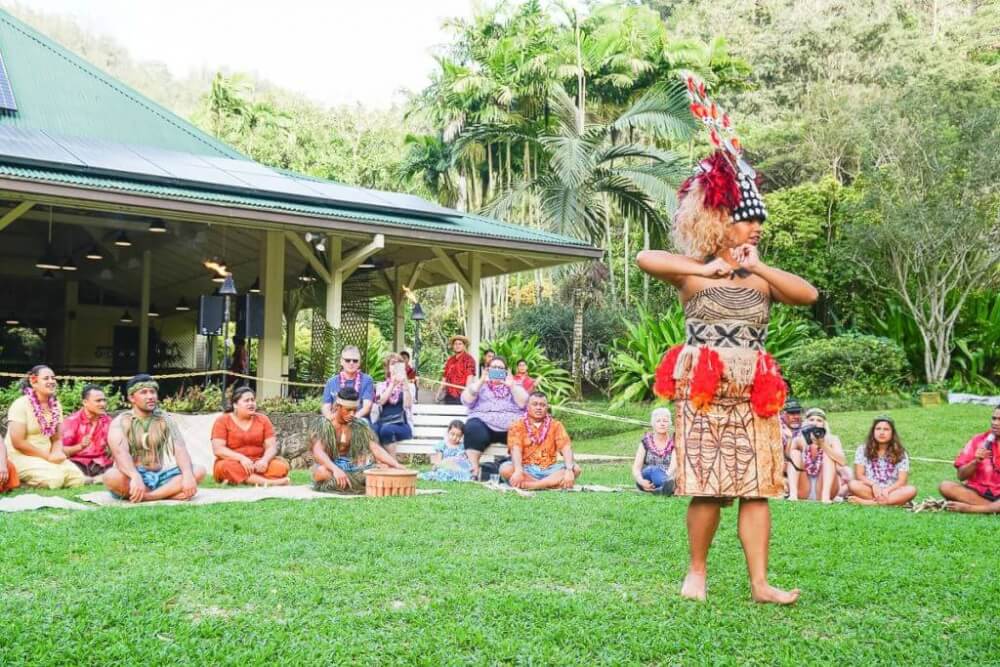 Sure, there are a bunch of Oahu luaus that ply tourists with watered-down mai tais, recite corny jokes, and try to upsell you at every turn. But, there are some really cool ones too!
The Polynesian Cultural Center is a popular choice. It's a full-day experience with hands-on activities and a luau. But, they have the Ha: Breath of Life show after the luau which is incredible! Find the best prices here.
Toa Luau is my favorite North Shore luau because it's small and they incorporate a lot of Samoan food and traditions. Plus, it's super kid-friendly. Find the best prices here or read my full Toa Luau review.
We also really like Experience Nutridge, which is an intimate luau event near Waikiki.
Get my breakdown of the best Oahu luaus!
10. Everything is Filmed at Kualoa Ranch
Wondering where they filmed Lost? It was Kualoa Ranch.
Want to explore Jurassic Park? Yep, Kualoa Ranch.
50 First Dates? Kualoa Ranch. See a pattern?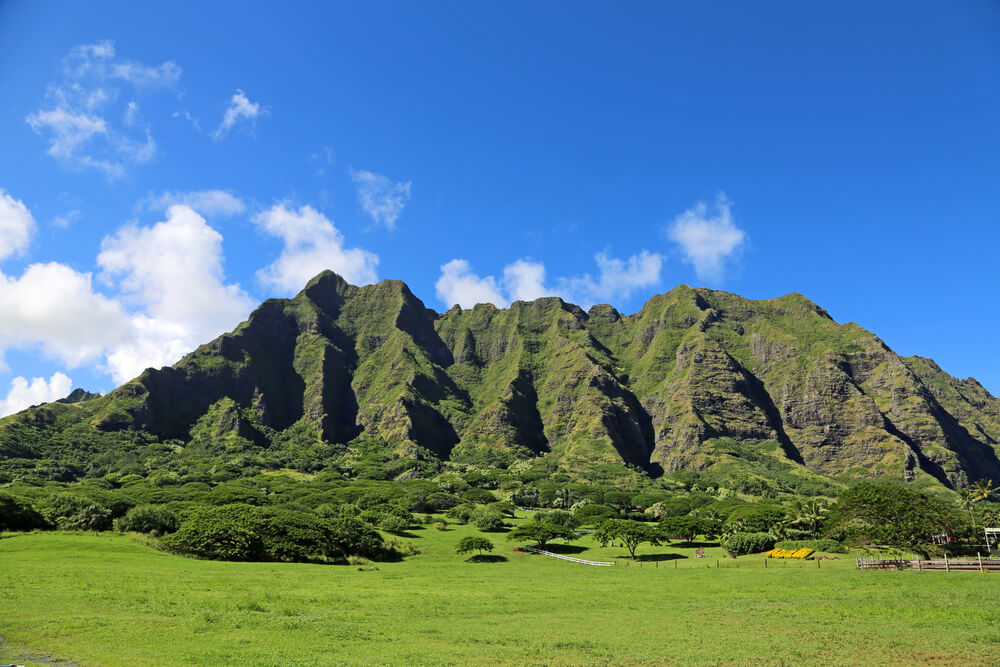 If you're wanting to see Oahu movie and TV filming locations, Kualoa Ranch is a HUGE one. More than 80 movies and TV shows have been filmed here over the decades.
In fact, it's also featured a ton in the new Netflix film Finding 'Ohana.
Of course, the best way to see these sites is by booking a Kualoa Ranch movie tour.
They also offer a plethora of other experiences including a Jurassic Park ATV tour, ziplining over the Jurassic Valley, horseback riding where they filmed Pearl Harbor, a jungle expedition, and more!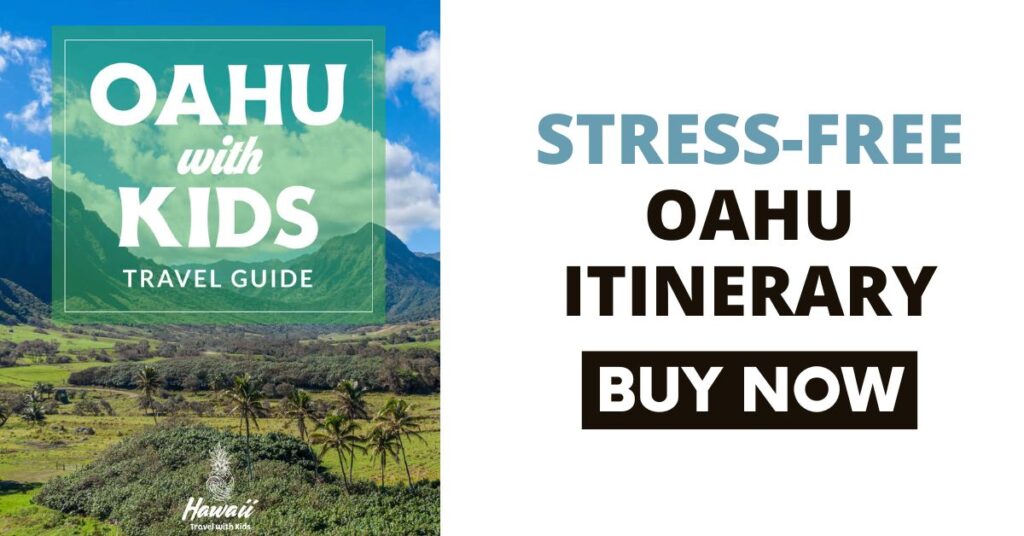 And there you have it! My top Oahu tips for newcomers who want to plan a trip to Oahu like a pro!