I've visited Hawaii more than 35 times and I've learned some amazing ways to experience Hawaii on a budget! Scroll down to get my 105 ways to save money in Hawaii and plan affordable Hawaii vacations!
This post about what to do in Hawaii on a budget was written by Hawaii travel expert Marcie Cheung and contains affiliate links which means if you purchase something from one of my affiliate links, I may earn a small commission that goes back into maintaining this blog.
I've been visiting Hawaii since I was 10 years old.
My grandma used to split her time between Kauai and Seattle and we were lucky enough to get to visit her in Hawaii.
We'd spend most of our school breaks in Hawaii. Since we were a family of four living on a teacher's salary, we learned how to travel with family on a budget.
As I grew up and started paying for my own trips to Hawaii, I did tons of research on free and cheap things to do in Hawaii.
And now that I bring my own kids to the Hawaiian Islands, I'm discovering all kinds of kid-friendly Hawaii activities that won't break the bank!
Is Hawaii expensive? Heck yeah! But, it doesn't have to be cost-prohibitive.
Throughout my 25 years of traveling to Hawaii, I've picked up a few budget tips to save money in Hawaii.
Well, I'm up to 105 Hawaii travel tips, so it's more than a few! Use these tips to plan your next Hawaii family vacation on a budget.
Keep scrolling to find out how to travel to Hawaii cheap, where to find the best Hawaii vacation packages, and which is the cheapest Hawaiian island.
By the end, you should know exactly how to plan a trip to Hawaii on a budget.
Want to skip all the planning and just access my detailed Hawaii Itineraries complete with daily schedules, kid-friendly activities, and travel hacks? Click the button below.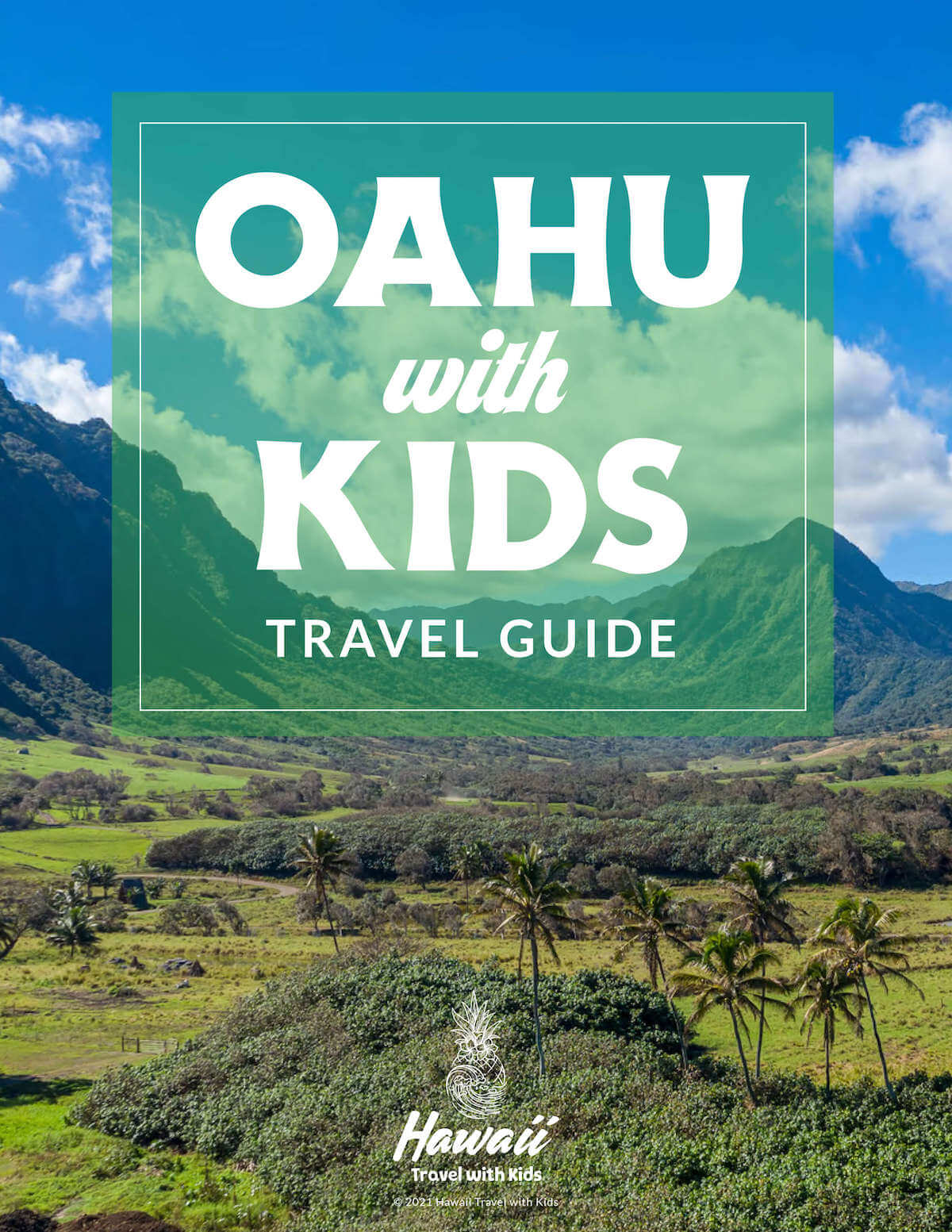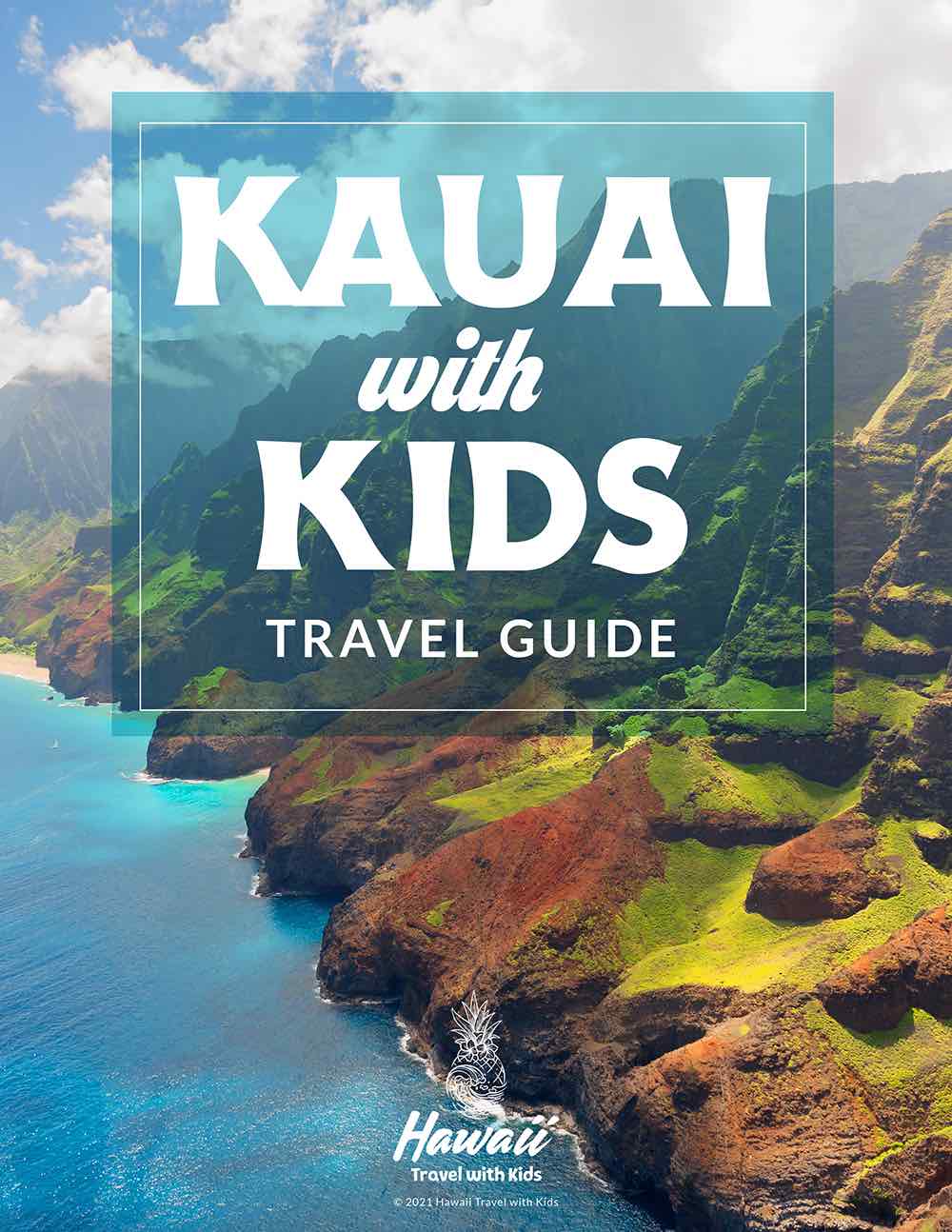 Hawaii on a Budget FAQs
What months are cheapest to fly to Hawaii?
The cheapest time to fly to Hawaii is during one of its shoulder seasons. These run after Spring Break (mid-April to June) and before Winter Break (September to mid-December.) That's when you can book cheap trips to Hawaii for your family. And it's a great time to visit Hawaii.
Which is the cheapest Hawaiian island to visit?
You'll find the cheapest travel deals to Oahu. That's because there are lots of direct flights and the largest array of hotel and vacation rental options. Plus, you'll find the most competitive rates on activities, car rentals, and attractions. Therefore, Oahu is the cheapest island in Hawaii.
How many days in Hawaii is enough?
In order to score the best hotel deals in the Hawaiian Islands, you'll probably want to visit Hawaii for at least a week. The ideal Hawaiian vacation is usually 10-14 days. That gives enough time to adjust to the time difference, relax, and be able to do all the activities on your list.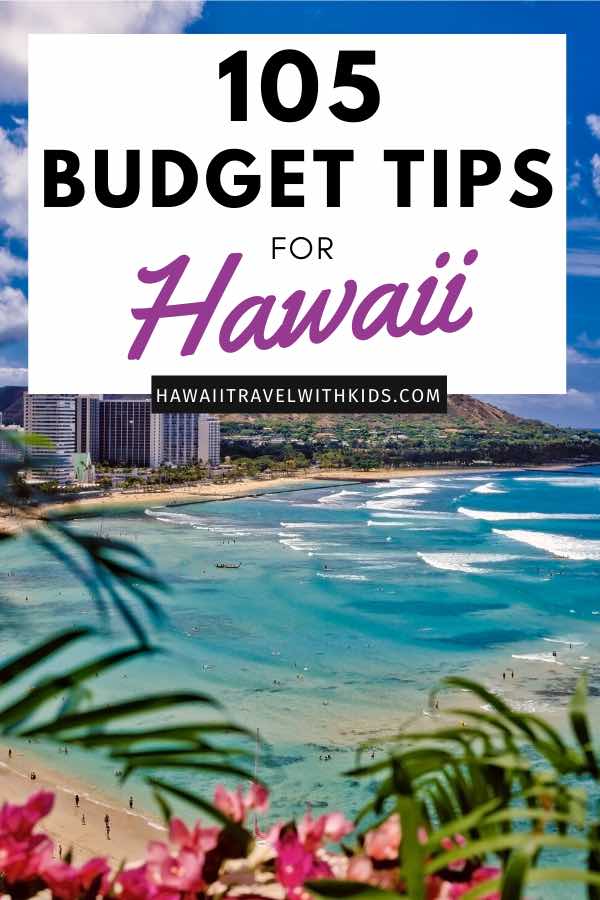 105 Tips for Hawaii on a Budget
Hawaii on a Budget: Planning your Trip
1. DO YOUR RESEARCH
I had to kick off my list with my #1 piece of advice for saving money in Hawaii: Do your research!
Figure out exactly which island you want to visit, the cheapest time of year to go, where to stay in Hawaii, which activities are affordable, whether or not you'll need to rent a car, etc.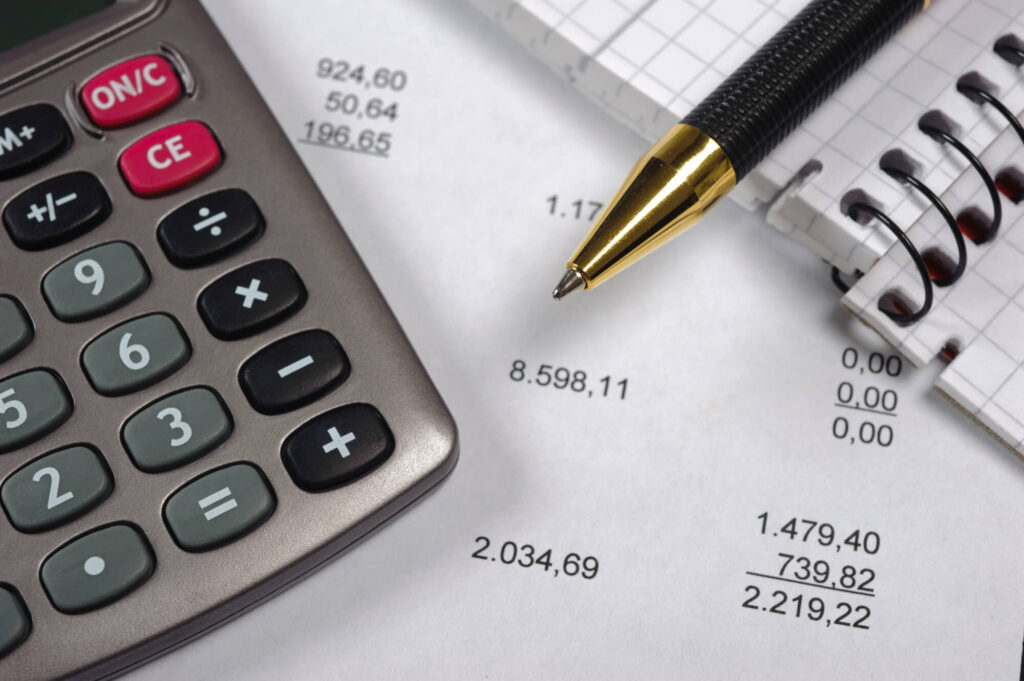 You'll also want to research "How much does a Hawaii vacation cost?" so you won't be surprised at how much others pay for typical family trips to Hawaii.
And make sure to factor in tipping in Hawaii.
Reading this blog post is a great sign that you are doing your research for your next vacation in Hawaii! You'll want all these Hawaii budget travel tips!
2. STICK TO ONE ISLAND
While it's tempting to want to visit multiple islands on your trip to Hawaii (especially if it's your first trip to Hawaii,) those inter-island flights can add up.
You'll also probably pay higher rates for hotel rooms and car rentals if you are just using them a few days per island. That's not how you do Hawaii on the cheap.
Instead, stay on one island and take advantage of free nights at hotels and cheaper car rental rates. This is my top tip for how to save money in Hawaii.
3. CHOOSE ONE OF THE 4 POPULAR ISLANDS
For a cheap Hawaii vacation, head to Oahu, Maui, Kauai, or the Big Island. These are the most populated Hawaiian islands and usually have lots of direct flights from the West Coast and tons of Hawaii packages.
Oahu is usually the cheapest island in Hawaii to visit.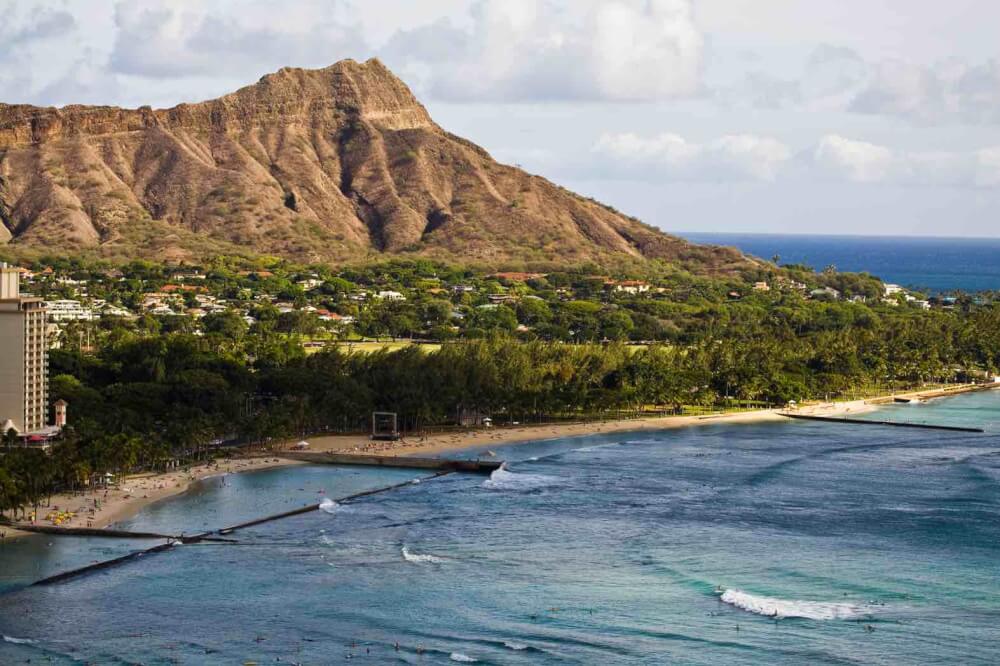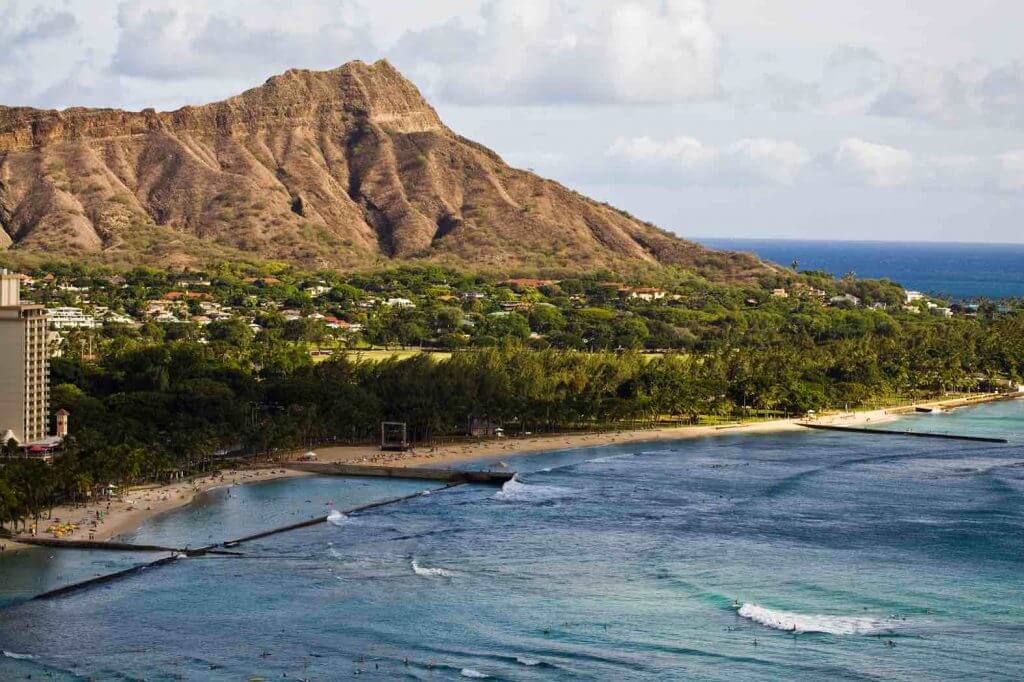 There is also more competition for hotels, vacation rentals, car rentals, and activities, so prices tend to be cheaper than the less populated Hawaiian islands of Lanai and Molokai.
Plus, you can often find the right Hawaii vacation package to fit your budget.
Looking for cheap places to stay in Hawaii? Here are my top picks for Kauai, Maui, Oahu, and the Big Island!
4. GO IN THE OFF SEASON
Hawaii can be crazy expensive if you try to go during a school break. Airfare and hotel rooms can be twice as expensive (if not more) during this high season.
Summertime and the week of Christmas are peak seasons for Hawaii. That's not how to travel to Hawaii on a budget.
Definitely avoid the last week of April. That's "Golden Week" in Japan and the Hawaiian islands will be flooded with Japanese tourists and therefore the prices of everything skyrocket.
So, for cheap travel to Hawaii, head to Hawaii in late winter or early fall. These are my best budget tips to save you money.
We really like going in February. Our kids get mid-winter break and we can usually find reasonable airfare and lots of hotel/vacation rental options.
If you aren't limited to school schedules, September and early October are also awesome times to visit Hawaii and find cheap airfare to Hawaii.
5. TRAVEL WITH FRIENDS OR FAMILY
Are you getting sticker shock when looking at hotel rooms? An easy way to slash that price in half is to invite friends or family to join you for a cheap trip to Hawaii.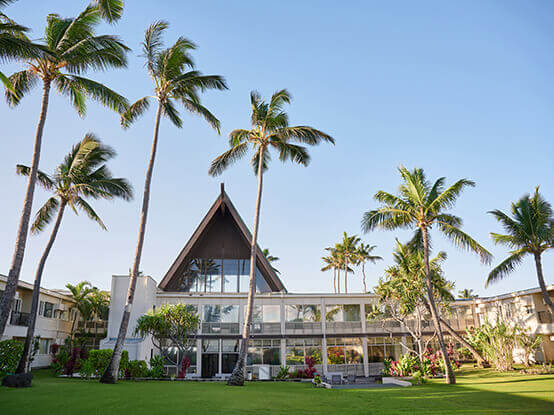 You can either share a hotel room (and split the cost) or go in on a larger Airbnb or VRBO, which tends to be cheaper than hotel rooms.
Traveling with more people also can save you money on food in Hawaii. You can head to Costco and get large cases of drinks, snacks, and Costco-sized ready-to-cook meals.
And you can rent a larger vehicle and split the cost when visiting Hawaii in a group.
If your group is large enough, you might also qualify for group discounts on tours.
This is one of our favorite ways to do family vacations on a budget.
6. CREDIT CARD TRAVEL HACKING
While I have not mastered the art of credit card travel hacking, I've seen a lot of my friends do it successfully for vacations to Hawaii.
It sounds like my favorite credit card is the way to go. You earn points on your purchases that can be used toward airfare and hotel rooms at Hyatt, Marriott, and IHG.
This credit card also offers a lot of insurance options and has a ton of travel perks to visit Hawaii.
Save Money with Points
Here are the best credit card offers for families who travel and want to use points to pay for airfare and hotels in Hawaii.
7. INVEST IN TRAVEL INSURANCE
While we're talking about insurance, I highly recommend getting travel insurance.
Now, it might seem counter-intuitive to purchase something you might not need in order to save money in Hawaii.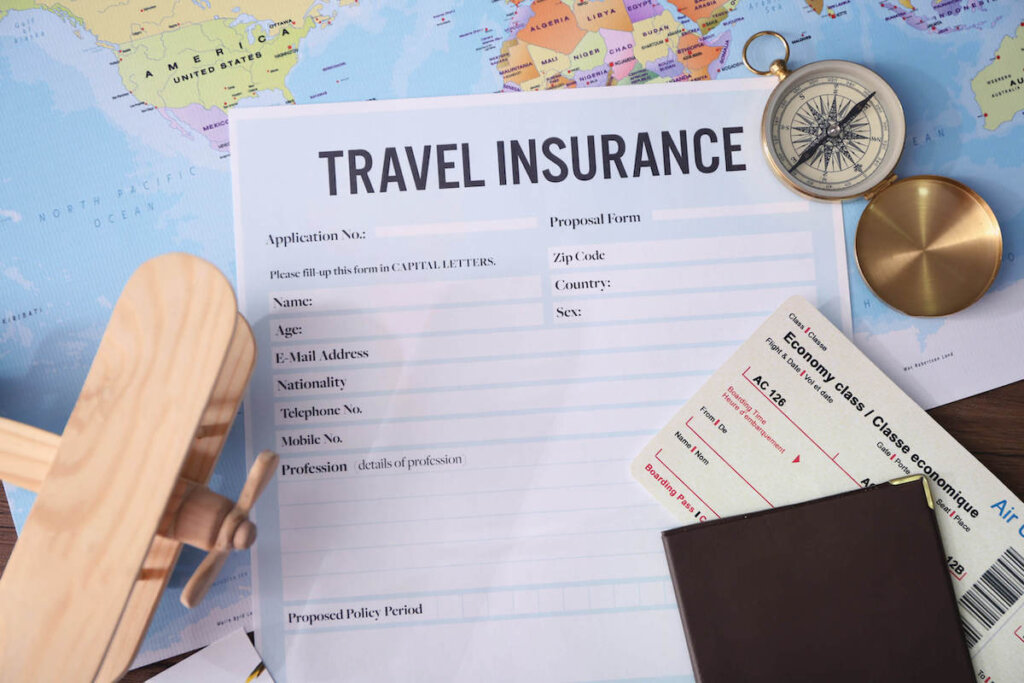 However, you have to think about how much money is at risk if you have to cancel your trip, change the dates, lose luggage, etc.
And if you are pregnant or have young children, it's even more important that you get travel insurance in case there are medical reasons you need to cancel or postpone a trip.
Make sure to shop around for the right travel insurance for your family. We tend to use Allianz Insurance for both airfare and general travel insurance.
Hawaii on a Budget: How to Find Cheap Flights to Hawaii
8. USE SKYSCANNER FOR THE BEST FLIGHT RATES
I'm almost embarrassed to admit this, but I only started using Skyscanner this year to look for cheap airfare.
You put in the search parameters and it will tell you the cheapest flights from all the top airlines.
You can also request a price alert to be notified when the price goes down for a cheap flight you are keeping your eye on.
It's an easy way to plan a cheap vacation to Hawaii.
9. CARRY ON YOUR LUGGAGE
It's no secret how airlines are trying to nickel and dime passengers. One of the most obvious ways is with the checked luggage fees.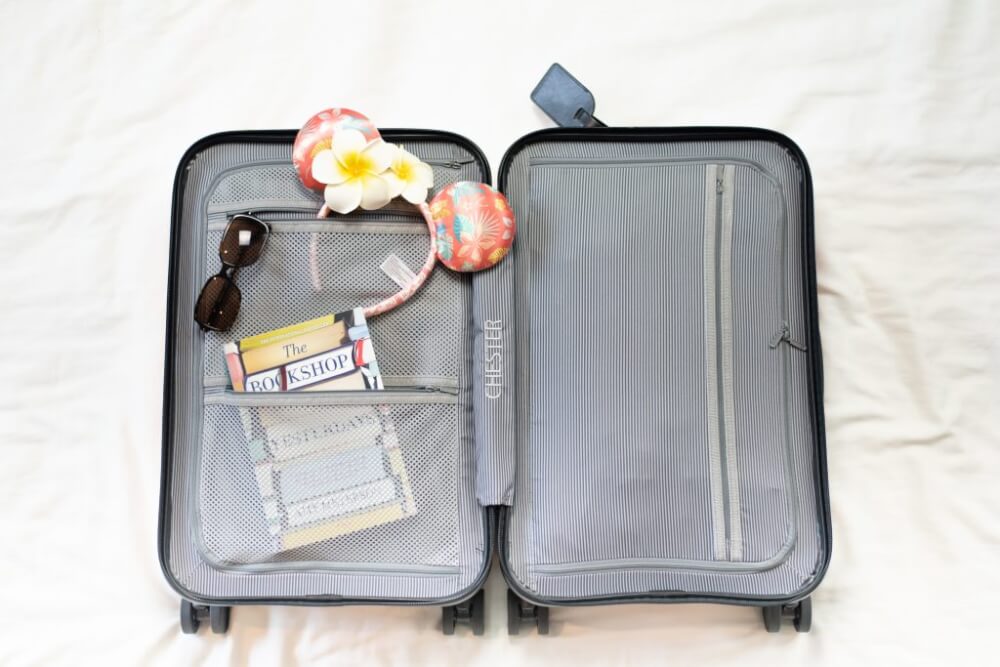 Before you book your flight, check to see what the checked baggage fees are for the airline and factor that into the price. What sound like cheap flights at first maybe actually cost you more due to the bag fees.
Then, figure out if you can fit your stuff in a carry-on suitcase. This is actually pretty easy for Hawaii, especially if you pack mostly swimsuits and warm weather clothing that doesn't take up much space.
10. CHECK COSTCO FOR TRAVEL DEALS
Being a Seattle mom, Costco is one of my favorite places. They have a really awesome travel department that has been having some killer Hawaii travel packages.
As long as you have a Costco card, you can visit the Costco Travel website and search for flights, hotels, and car rental packages. It makes it easy to visit Hawaii on a budget.
Costco seriously has some of the best Hawaii travel deals. including cheap flights to Hawaii.
My aunt used them recently and her car rental was completely free!
11. ALASKA AIRLINES COMPANION FARE
If you are flying from the West Coast, you might consider getting an Alaska Airlines Signature Visa credit card. They offer an annual companion fare deal where you just pay $99 plus tax on a second flight.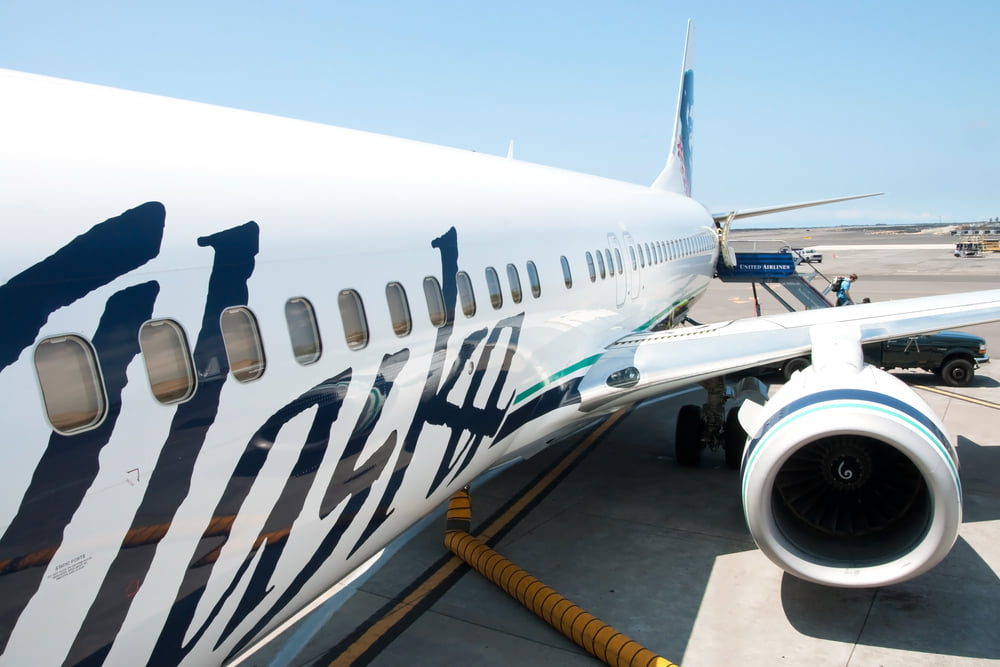 We almost always use our companion fare for flights to Hawaii, to save the most money. And since my husband and I each have a card, we use both companion fares for our kids and save a lot of money!
Another awesome feature of this credit card is that you and up to 6 of your guests get a free checked bag!
It's such a great Hawaii travel deal all around! We use it almost exclusively when visiting Hawaii with our kids. It's the easiest way to get cheap flights to Hawaii.
Save Money with Points
Here are the best credit card offers for families who travel and want to use points to pay for airfare and hotels in Hawaii.
12. SOUTHWEST COMPANION FARE
This year, Southwest launched a bunch of flights to Hawaii. They had some screaming Hawaii deals!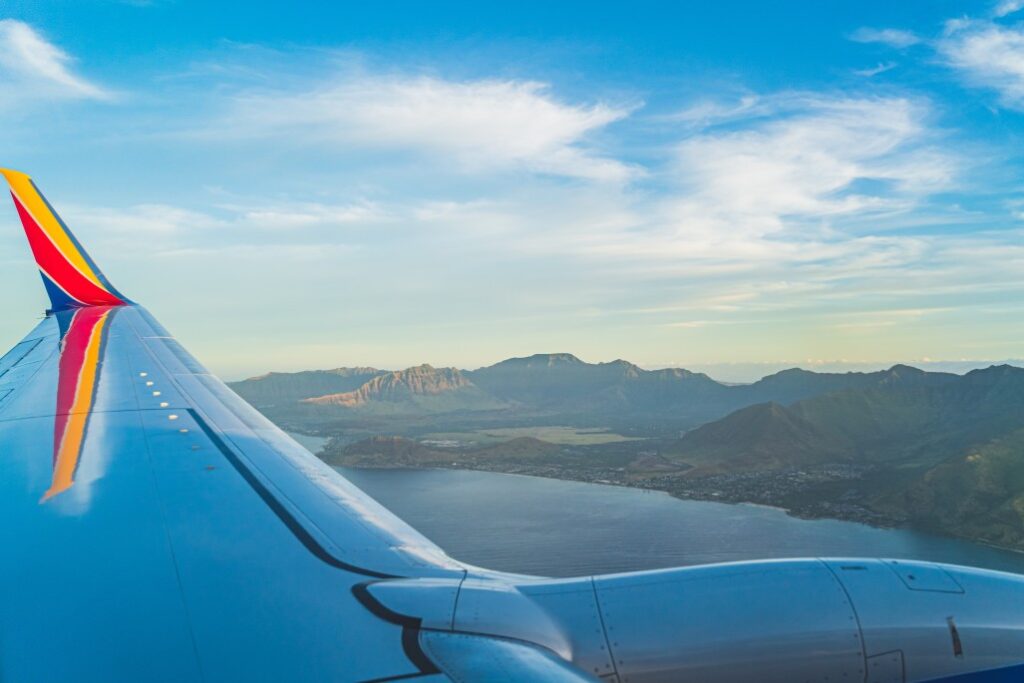 Whether or not they continue to offer crazy flight deals, they do have a Companion Pass program.
To qualify, you either need to fly 100 qualifying one-way flights or earn 110,000 points in a calendar year. They also have a credit card to help you accumulate points faster.
They also launched inter-island flights at a very reasonable rate.
Hawaii on a Budget: Packing Essentials
13. PACK ALL THE ESSENTIALS
When people complain about how much everything costs in Hawaii, they aren't exaggerating. Since everything needs to be shipped in, it costs more.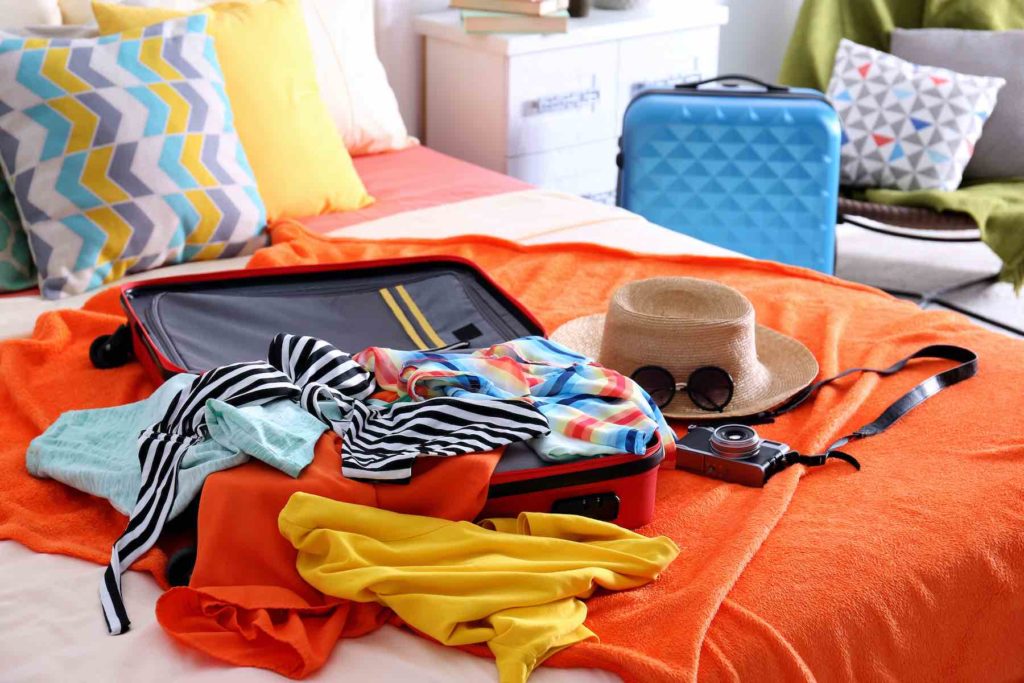 They also don't have as many big box stores as we do on the Mainland, so they don't always have a large selection of items.
So, what to take to Hawaii?
I recommend packing all your essentials from home when visiting Hawaii. The prices will be cheaper than having to run out and buy items when you get there.
Find out what to pack on a Hawaii honeymoon or get my Kauai or Maui packing list!
14. BRING A LIGHTWEIGHT DUFFEL BAG
While I don't recommend buying travel essentials in Hawaii, it's pretty common to buy stuff when you get there. I mean, everything is so cute!
We've made the mistake of having to buy suitcases over there on my Hawaii trip in order to bring back clothing, toys, and all the snacks.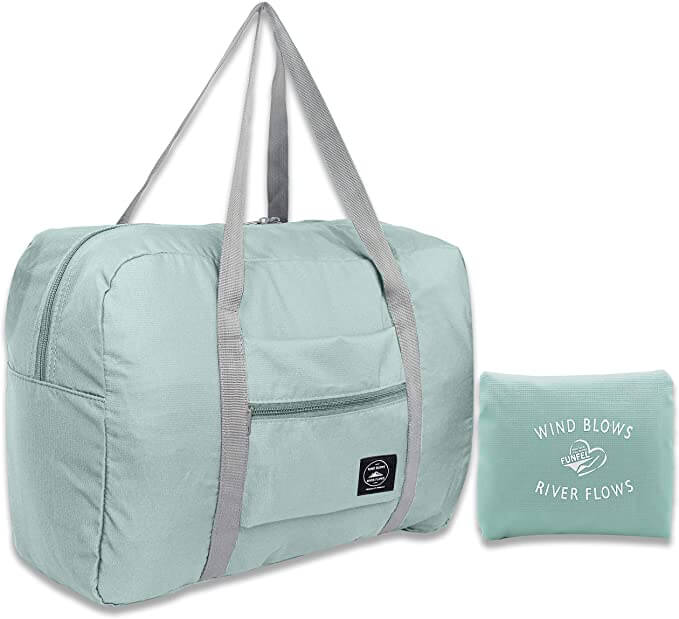 Now, we always bring this lightweight duffel bag with us. It folds up smaller than a poncho and it can easily fit inside your suitcase. Check out the latest prices and more details.
I always stuff our dirty clothes in it for the plane ride back. That way, I can bring it as a carry on and when they ask for bags to check for free at the gate (which ALWAYS seems to happen) I have no problem offering up my duffel of dirty clothes.
15. BABY FOOD + DIAPERS
If you are traveling to Hawaii with a baby, I strongly urge you to pack your own baby food and diapers.
Baby food and formula are pretty expensive over there. I've seen food pouches for $3+ each!
Plus, the selection isn't very good. If you have a picky baby or toddler, you'll want to bring your own brands.
The same goes for pacifiers and loveys. Bring extras from home so you aren't wasting a vacation day searching for one on the island.
Hawaii on a Budget: How to Find Cheap Hawaii Family Hotels
16. STAY IN THE MOST AFFORDABLE AREA OF THE ISLAND
Before you book your Hawaii accommodation, check the rates for all the main cities/towns on the island. This is a good indicator of how to stay in Hawaii for cheap.
There are always the pricier areas to stay in and the more affordable areas and not choosing the right spot can make or break cheap Hawaii vacations.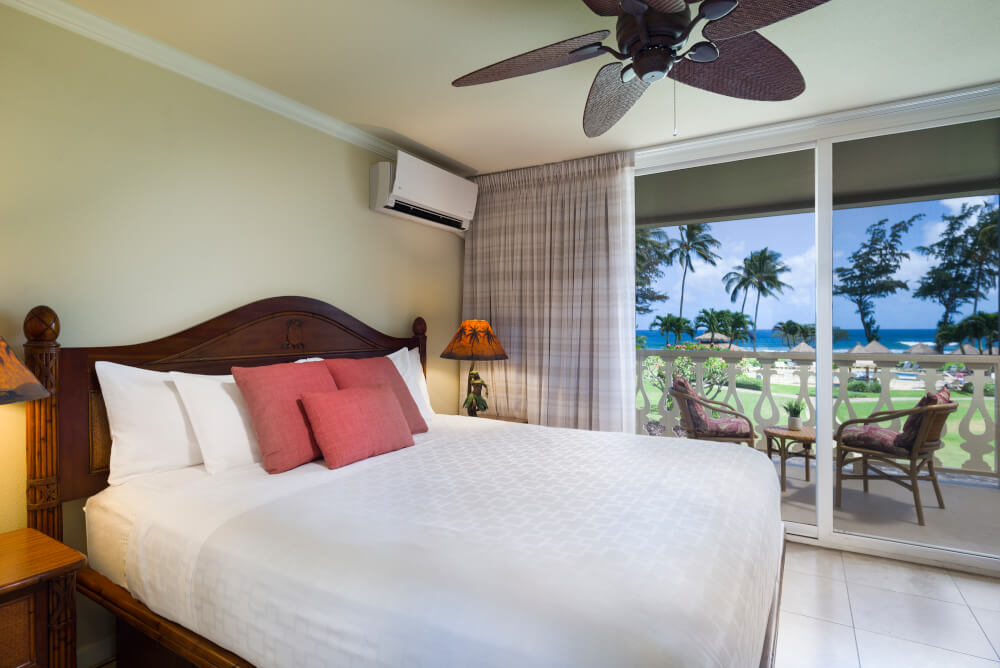 Kihei is a cheaper place to stay on Maui than Wailea or Kapalua. Kapaa is a cheaper place to stay on Kauai than Princeville or Poipu. And on Oahu, it's always cheapest to stay outside of Waikiki.
Read my detailed guides on the cheapest places to stay on Maui, Kauai, Oahu, Molokai, Lanai, and the Big Island. It's a great way to save money when visiting Hawaii.
17. HOTEL VS. AIRBNB VS. VRBO
When you start thinking about places to stay on your Hawaii trip, don't just look at hotels. Kihei, for example, only has condos available.
Sometimes it's cheaper to go through Airbnb or VRBO to find cheap Hawaii accommodations.
What's great about Airbnb and VRBO is that most of the places offer free parking and it's easier to find places with separate bedrooms (which is so handy when traveling to Hawaii with kids!)
If you've never used Airbnb, get $40 off with my link!
18. CAMPING IN HAWAII
Another option for a cheap place to stay in Hawaii is to camp! You can either bring over your own camping stuff or buy it at Walmart in Hawaii.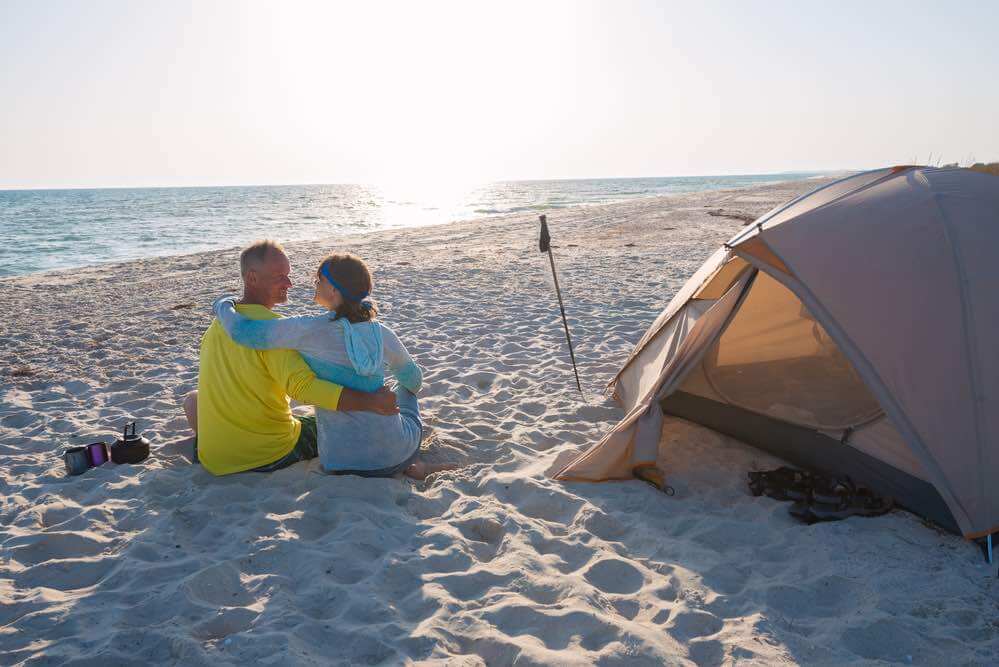 The trick is to book your campsite before you head to Hawaii to ensure you have a spot. Otherwise, you'll be paying an arm and a leg for last-minute accommodations.
And, it's pretty trendy to rent a campervan in Hawaii, so you might look into that option when visiting Hawaii.
Check here for camping sites in Hawaii. And read my full guide to camping in Hawaii.
19. HAWAII HOSTELS
Hawaii is also home to several hostels throughout the Hawaiian islands. It's one way to visit Hawaii without spending a fortune.
While I wouldn't personally stay in a hostel with kids, it can be a great place to stay if you are backpacking in Hawaii with your partner or friends.
Check here for Hawaii hostel rates and availability.
20. GET A CONDO FOR CHEAPER
If you really feel like bargaining and you are visiting Hawaii during the off-season, you can always try negotiating cheaper rates directly through condo owners.
There are a lot of condos that sit empty during low seasons. Many of these owners would rather offer a reduced rate than not make any money at all.
So, it might be worth emailing condo owners to see if they can offer a better rate.
21. GET A HOTEL DAY PASS
If you want the perks for staying at a fancy hotel, but don't want to pay fancy hotel prices, look into getting a hotel day pass.
You can get one for as cheap as $29/person. That allows you access to hang out at the pool and use their facilities.
It's a great way to have the resort experience without the hefty hotel room rate.
Check here to find Hawaii resort day passes.
22. EXPLORE HAWAII BY CAMPERVAN
If you like the idea of camping in Hawaii but don't want to set up a tent, you might look into renting a campervan in Hawaii.
Just picture enjoying an epic Hawaiian sunrise or sunset while bundled in blankets in your Hawaii campervan.
It's a fun way to explore the islands without paying for an expensive hotel room. Rates can be as low as $49/night.
Find your dream Hawaii Campervan here.
23. COUCHSURFING IN HAWAII
Lately, I've been hearing more and more about families couchsurfing when they travel. It's a cool way to get a cultural experience by getting to know other families who live in Hawaii.
Of course, you'll want to do your research and follow general safety tips if you go this route.
You can check out Hawaii couchsurfing options here.
Hawaii on a Budget: Transportation Tips
24. RENTAL CAR VS. PUBLIC TRANSPORTATION
When people ask me whether or not they need to rent a car in Hawaii, my first thought is always "of course!"
I think a rental car is the best way to explore Hawaii with kids because you aren't limited to public transportation or activity shuttles.
However, it really depends on what you are planning on doing.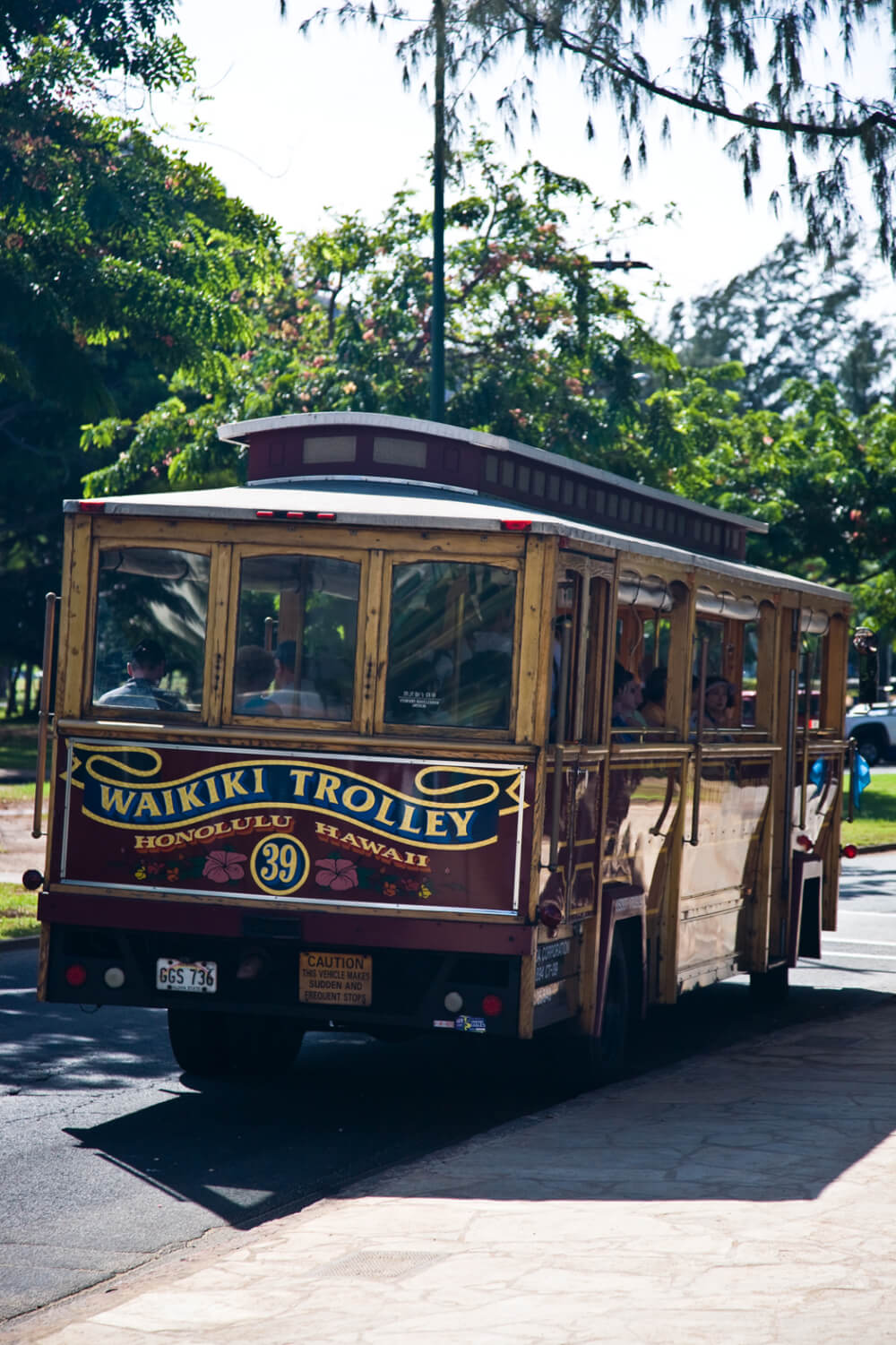 When we were staying in Waikiki beach a few years ago, we didn't rent a car and instead relied on the Waikiki Trolley. It was an easy (and affordable) way to get us all over town. We even used it for a Costco run!
On Oahu, TheBus is a great Hawaii bus system that will take you all over the island for much cheaper than a rental car.
And on Kauai, there's The Kauai Bus which has routes all over the island.
25. CHEAPEST WAY TO GET FROM THE AIRPORT
Another question I get a lot is about the cheapest way to get from the airport to your hotel in Hawaii. You'll want to know the answer when visiting Hawaii.
For Oahu, there are lots of shuttles that can take you from the airport to Waikiki for as little as $18. Or you can grab an Uber or Lyft for around $23-30 to Waikiki beach. And if you really want to save money, you can take TheBus for $2.25.
On Maui, you can take a shuttle to the airport from Lahaina for about $35-50 or take an Uber for $50-60.
Be sure to find out if your hotel has a shuttle service. That's helpful to know before you book a rental car in Hawaii.
26. DECIDE HOW MANY DAYS YOU NEED A CAR
If you do decide that you want to rent a car in Hawaii, figure out your itinerary so you know exactly how many days you'll need to rent a car.
If you are staying in Waikiki, it might make sense to return the car every day to avoid paying overnight parking fees.
You'll also want to do a price comparison to see if you'll save money by keeping your rental car for your whole trip or returning it early.
27. SKIP THE JEEP
While adventuring through Hawaii in a Jeep sounds exciting, it's not the most budget-friendly car to rent in Hawaii!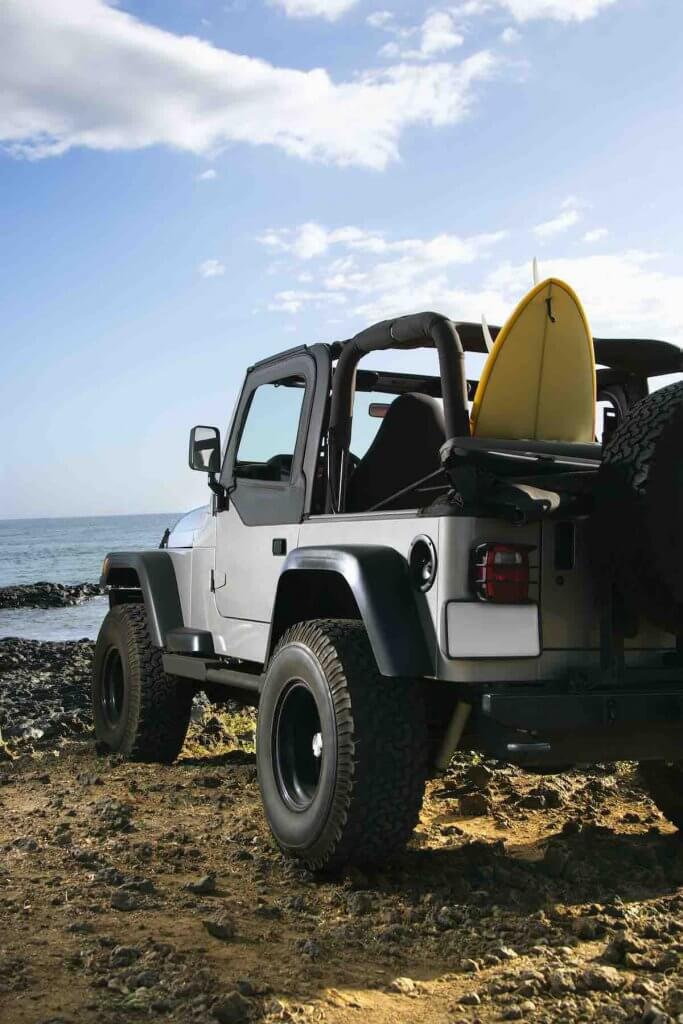 Not only do they cost more to rent, but they also use up a ton of gas!
And since they are a popular vehicle to rent, they are usually pretty worn out and might not be the most comfortable ride. There are plenty of other rental cars to choose from.
Hawaii on a Budget: How to Save Money on Food
28. SAVE MONEY BY COOKING
If you have a hotel with a kitchenette or have booked a condo or VRBO with a kitchen, you can save a lot of money by cooking.
The easiest way to do this is to stock up on easy breakfast items and ready-to-cook meals.
If you are staying somewhere with a poolside BBQ, grab some meat to cook up! This makes visiting Hawaii a lot more affordable.
Read more about cooking in Hawaii.
29. CHEAP EATS IN HAWAII
I'm a HUGE fan of Hawaiian food and a big part of our vacations is eating food we can't find at home.
Eating out in Hawaii doesn't have to be super expensive.
One of my favorite things to eat in Hawaii on a budget is musubi! You can find this local food at ABC stores, local grocery stores, gas stations, and even 7-Eleven.
The most popular is Spam musubi, but you can also find musubi made with mochiko chicken, egg, chicken adobo, kalua pork, etc.
Find out my favorite cheap eats on Oahu and where to eat in Waikiki on a budget!
30. FARMERS MARKETS
If you are a fan of fresh fruits and vegetables, you'll definitely want to hit up a farmers market in Hawaii.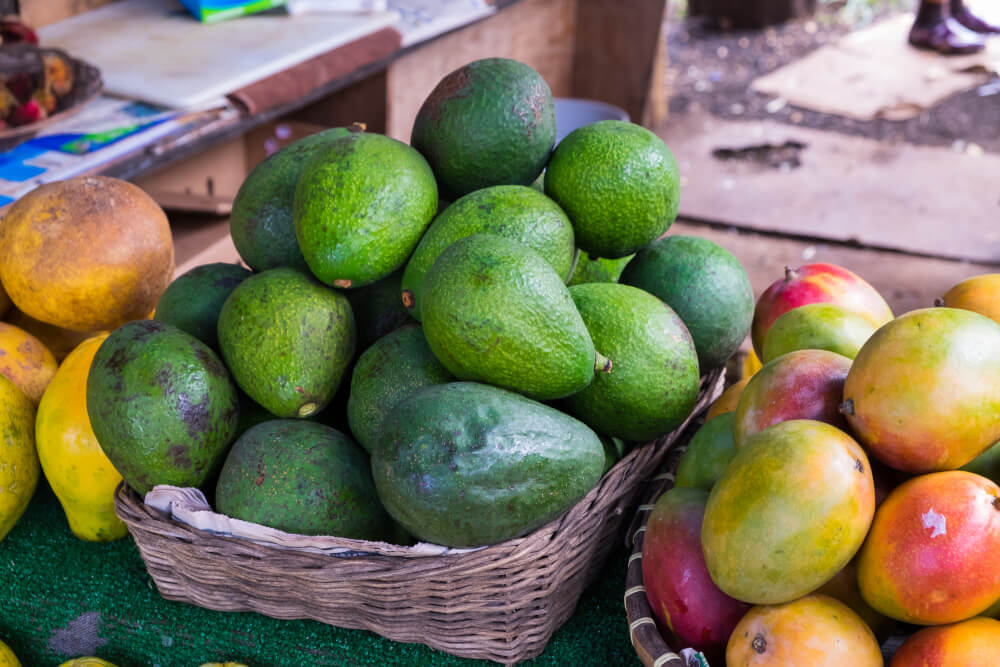 We always grab some big papayas and lime for an easy breakfast.
And we never leave without picking up a sugarloaf pineapple. This is the low-acid variety of pineapple and they are always the sweetest!
Find out the best Hawaiian fruits you need to try in Hawaii!
31. SHARE A PLATE LUNCH
Hawaii is known for its generous portions. One of the most popular types of local food in Hawaii is plate lunches. You can find them at food trucks, restaurants, and just about anywhere that sells food.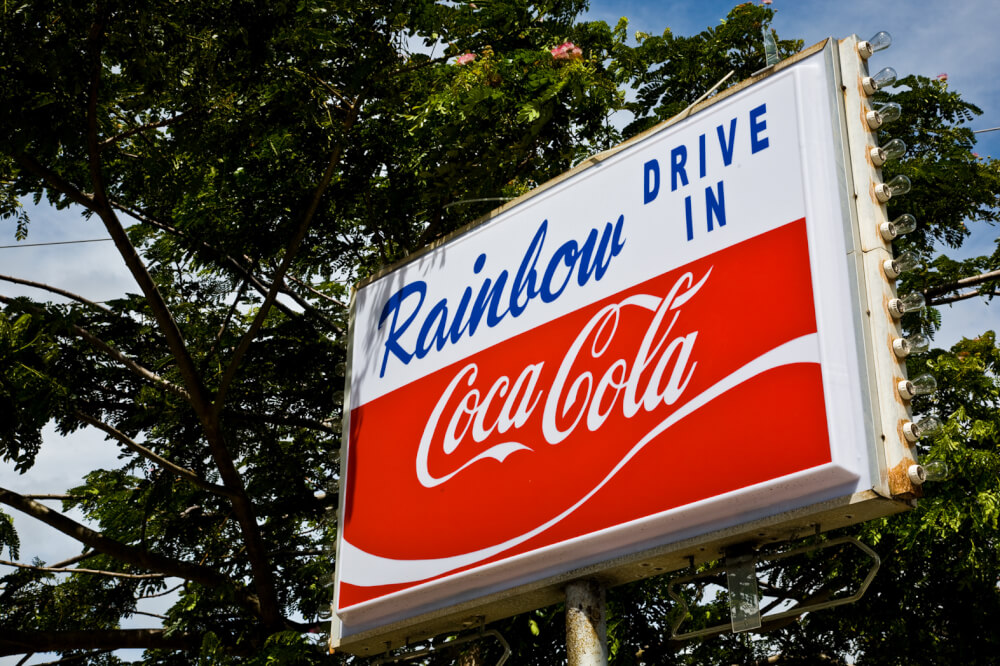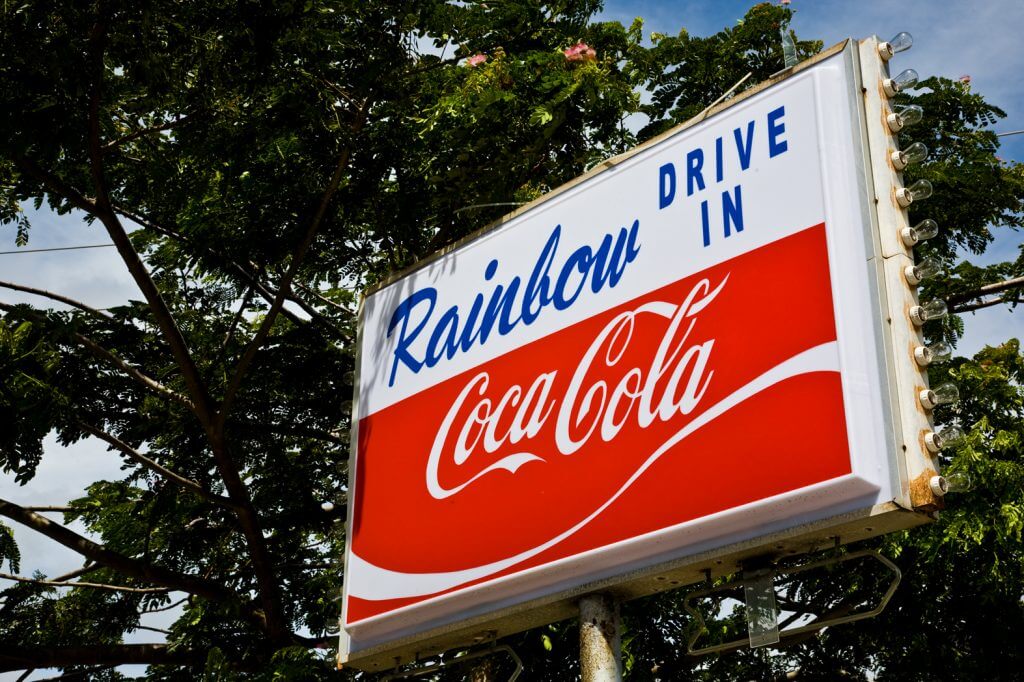 These consist of an entree (or two) plus two scoops of rice and a scoop of macaroni salad.
Most places you go will give you plenty of food for two people to share a plate lunch.
When we go with our kids, I usually order extra scoops of rice and I can easily share my plate lunch with both my hungry boys. We love eating local food!
Find out what to order at Hawaiian restaurants!
32. GROCERY SHOP AWAY FROM RESORTS
One mistake I see a lot of tourists make is that they do their grocery shopping near their resort. They think they are saving money, but the items tend to have a higher price in tourist areas.
Instead, pick up your groceries where locals do. Hint: the cheapest places are near Walmart or Costco.
You'll find a better selection of items and the prices will make your wallet happier. This is easiest to do with a Hawaii rental car, but you can also use public transportation.
Find out the best local grocery stores on Maui
33. BRING YOUR SAFEWAY CLUB CARD
If you shop at Safeway at home, you can definitely use your Safeway Club Card in Hawaii!
It's even worth getting one just to use on your trip because you'll save so much money on groceries.
We like to pick up large sub sandwiches, chips, and musubi to eat on the beach at these local grocery stores.
My mom is also a HUGE fan of their $5 Fridays!
34. HEAD TO WALMART
One thing that I always try to explain to people planning their Hawaiian vacation is that Walmart in Hawaii isn't like Walmart on the mainland. It's kind of hard to describe.
You'll find everyone shopping at Walmart in Hawaii. I'm talking about mayors, local celebrities, and regular families.
It's one of the few chain stores available on the islands and chances are you'll be able to pick up all your groceries, beach toys, sunscreen, flip flops, and even fresh flower leis.
Personally, Walmart is one of my favorite places to stock up on Hawaiian cookies, li hing mui candy, Hawaiian potato chips, Hawaiian Sun drinks, etc.
Note: Now some of the islands have a Target, which is always a great place to shop even if their prices are slightly higher than Walmart.
35. GET POKE BOWLS
Another surprisingly affordable Hawaiian meal is poke bowls. Poke is raw fish chopped up and marinated and is usually put in a bowl over sushi rice or served with chips.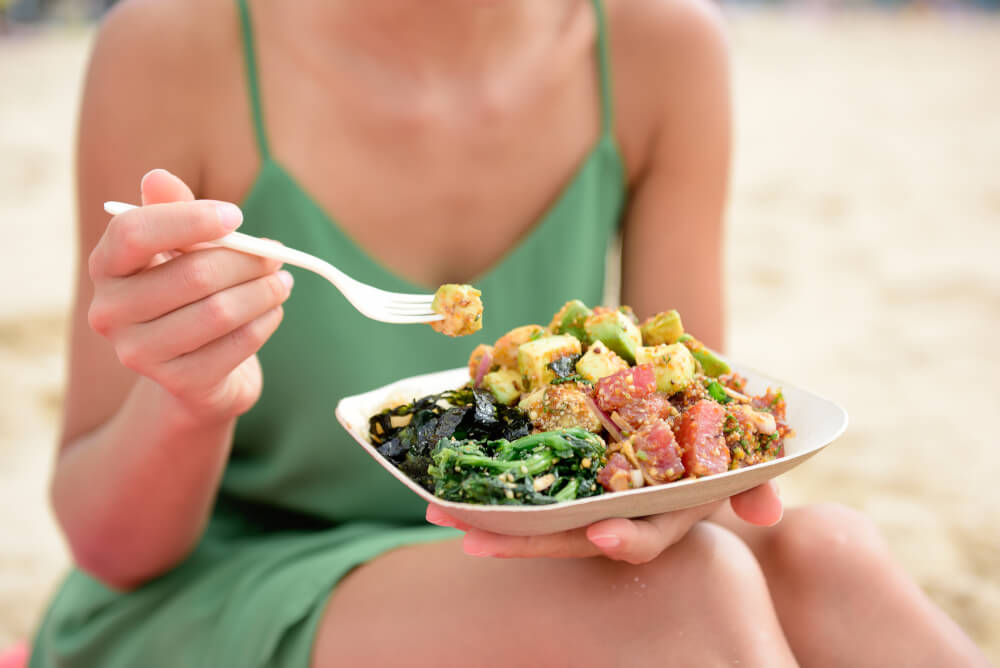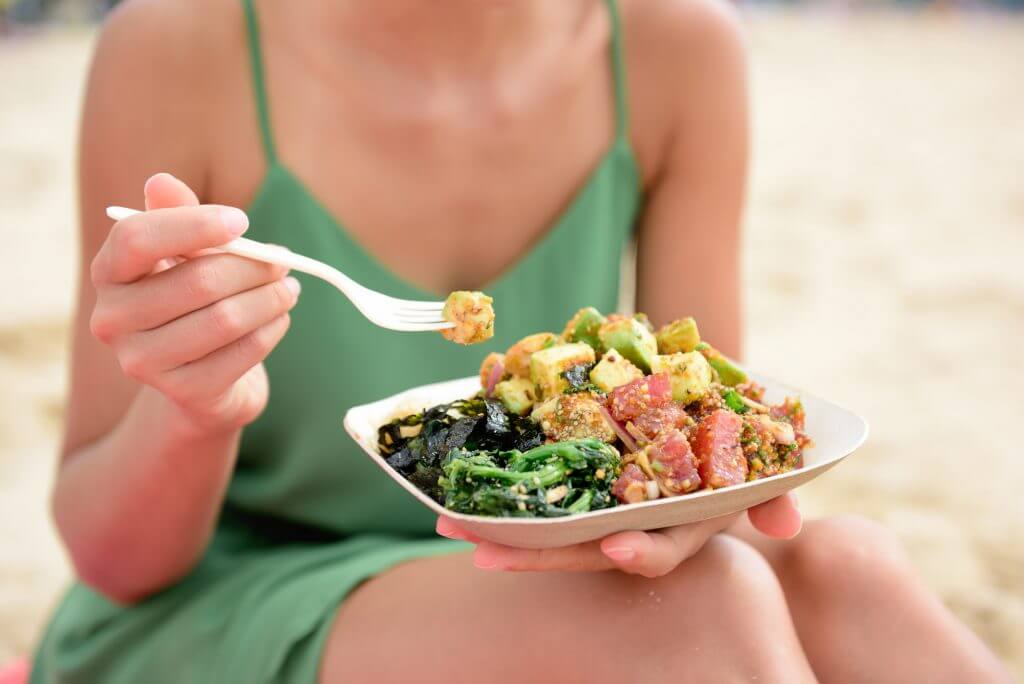 The cheapest place to get poke is at Costco or a local grocery store. You'll find it in their deli department.
When we stay in condos that have a rice cooker, we make our own rice and get several tubs of different poke for a quick dinner. Then, the next day, we eat any remaining poke with chips for lunch.
Find out the best places to get poke on Oahu and Maui
36. EAT OUT AT LUNCH VS DINNER
I can't go to Hawaii and not eat out. So, when we are trying to save money in Hawaii, we aim to eat out at lunchtime.
Usually, you'll get slightly smaller portions for half the price of dinner.
You can also take advantage of the food spots that cater to workers, which are usually closed for dinner.
37. DON'T BUY BOTTLED WATER
Another way to save money on food/drink in Hawaii is to bring your own reusable water bottle. We usually bring our Hydro Flask because it keeps water icy cold all day long.
Bottled water can add up quickly, especially if you are buying them at food trucks or when you are eating at restaurants.
If you forget to bring a reusable water bottle (and don't want to buy one in Hawaii) you can get buy water bottles for everyone in your family and refill it during the trip. This is what we did growing up.
You can even put your water bottle in the freezer to keep it cold for part of the day.
38. TAKE ADVANTAGE OF DINING DEALS
Hawaii vacation costs can add up quickly, especially for families. An easy way to do a Hawaii vacation on the cheap is by looking for ways to cut costs on food.
Before your trip, start scouting out restaurants that offer discounted menus on certain days of the week. Some even have early bird menus.
Groupon sometimes offers awesome restaurant gift certificates at discounted rates. Yelp is another place to check for discounts on Hawaiian restaurants.
39. BEST FOOD TRUCKS
Most people don't realize this, but Hawaii has been rocking the food truck scene for decades. They used to be called lunch wagons and they catered to workers.
Now, Hawaii has some of the best food trucks in the country.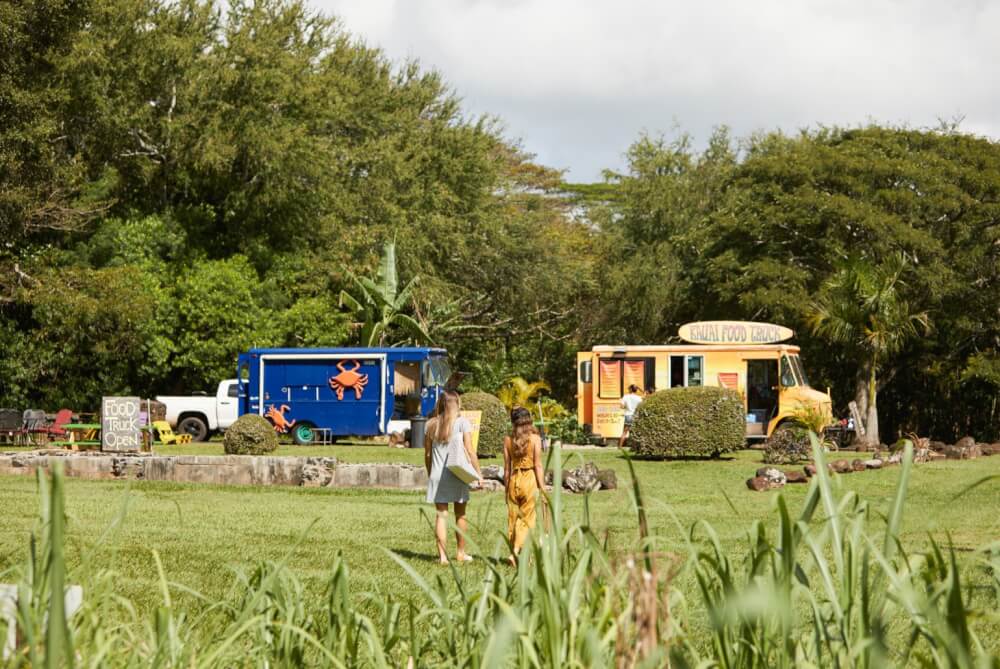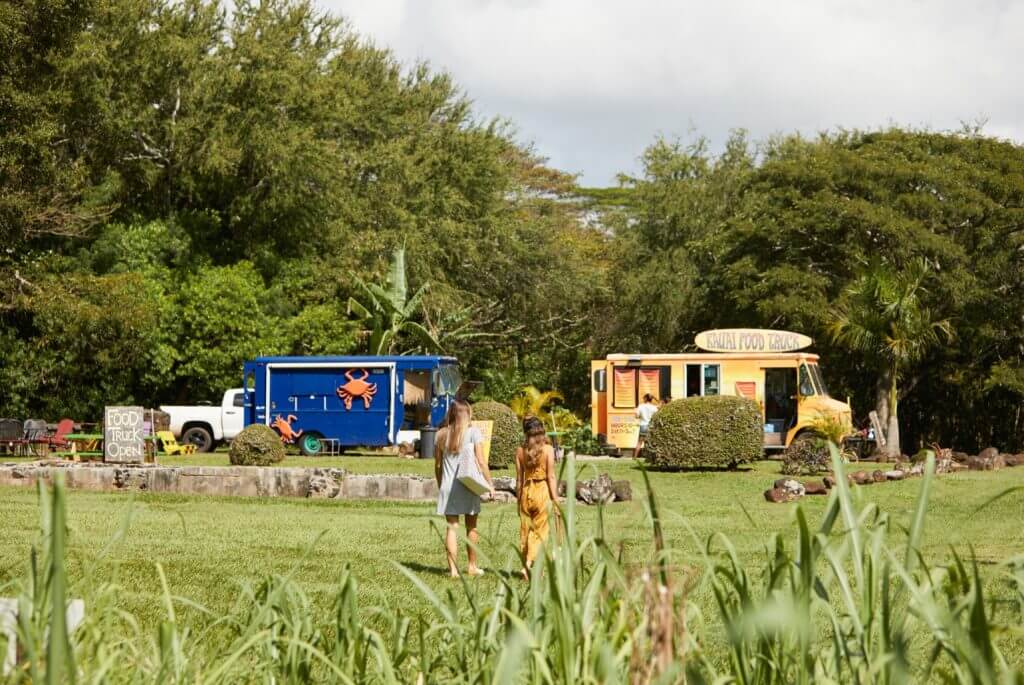 We love hitting up food trucks in Hawaii. The prices vary a lot, but we've found some that are pretty cheap.
If you are heading to the North Shore on Oahu, you probably want to hit up one of the shrimp trucks featuring local Hawaiian shrimp. These plates are usually in the $13-14 range and they are SO good!
Otherwise, you can find affordable lunch options across a variety of ethnic cuisines.
Hawaii on a Budget: Cheap or Free Things to do in Hawaii
40. FREE HULA SHOWS
As a hula dancer for the past 25 years, I urge everyone to take advantage of the free hula shows offered all over the islands!
Don't go to Hawaii and skip out on the culture!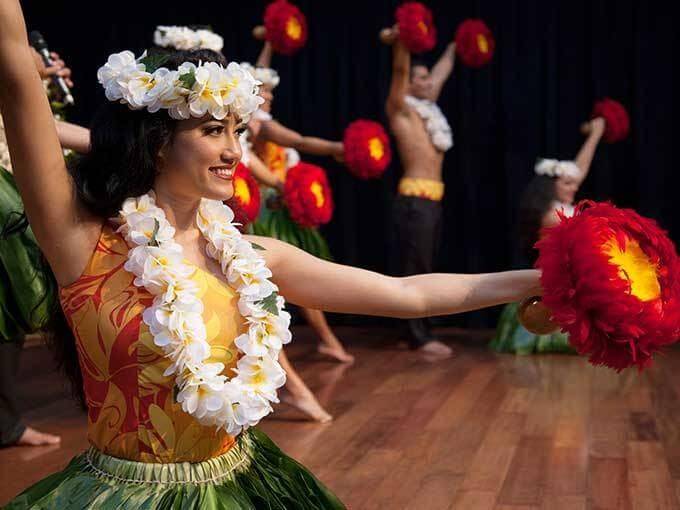 On Oahu, head to Ala Moana Mall, the Royal Hawaiian Center, or Kuhio Beach Park for free hula shows.
On Maui, you can see free hula shows at the Four Seasons Resort Maui at Wailea, Kaanapali Beach Hotel, Lahaina Cannery Mall, Maui Mall, Napili Kai Beach Resort, The Outlets of Maui, Queen Ka'ahumanu Center, and Whalers Village.
And on Kauai, head to the Coconut Marketplace, Poipu Shopping Village, or the National Tropical Botanical Garden.
41. FREE EVENTS IN HAWAII
In addition to lots of farmers markets, Hawaii also holds a lot of craft fairs for Hawaii-made products.
They also have free concerts, outdoor movies, and all kinds of special events.
With so many Hawaii activities costing a fortune, taking advantage of a few free activities is crucial when traveling to Hawaii on a budget.
Search for Hawaii events here.
42. HOLIDAYS IN HAWAII
If you happen to be in Hawaii during December, you'll have lots of free holiday events to choose from.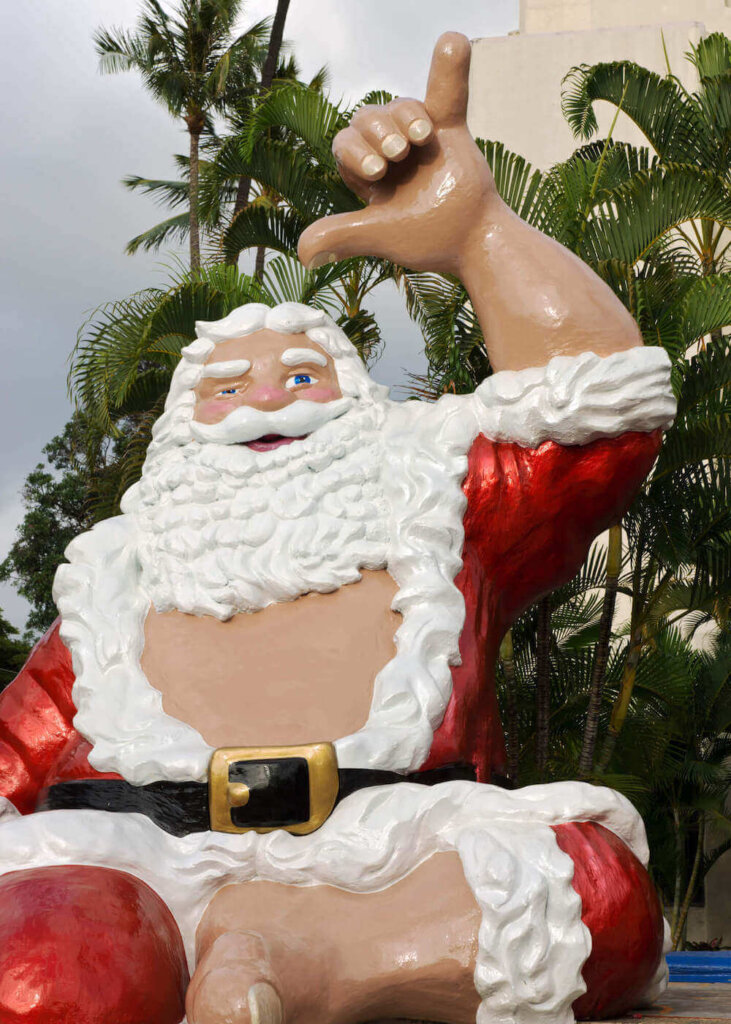 Honolulu City Lights is a popular Oahu event including a huge parade, block party, tree lighting ceremony, food booths, children's rides, a holiday concert, and Santa.
There are lots of Waikiki Christmas events and concerts, including the Christmas-themed "Rock a Hula" show.
And you can see Santa arriving on all the islands.
Read more about Christmas in Hawaii.
43. GO FOR A HIKE
One of the most underrated free things to do in Hawaii is going for a hike! The scenery is insanely gorgeous!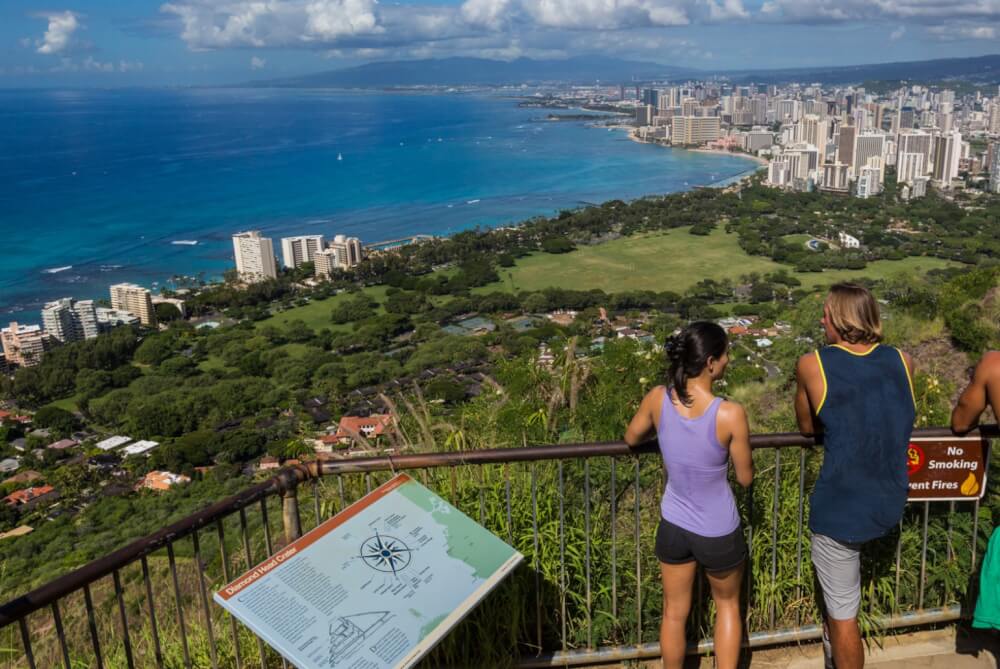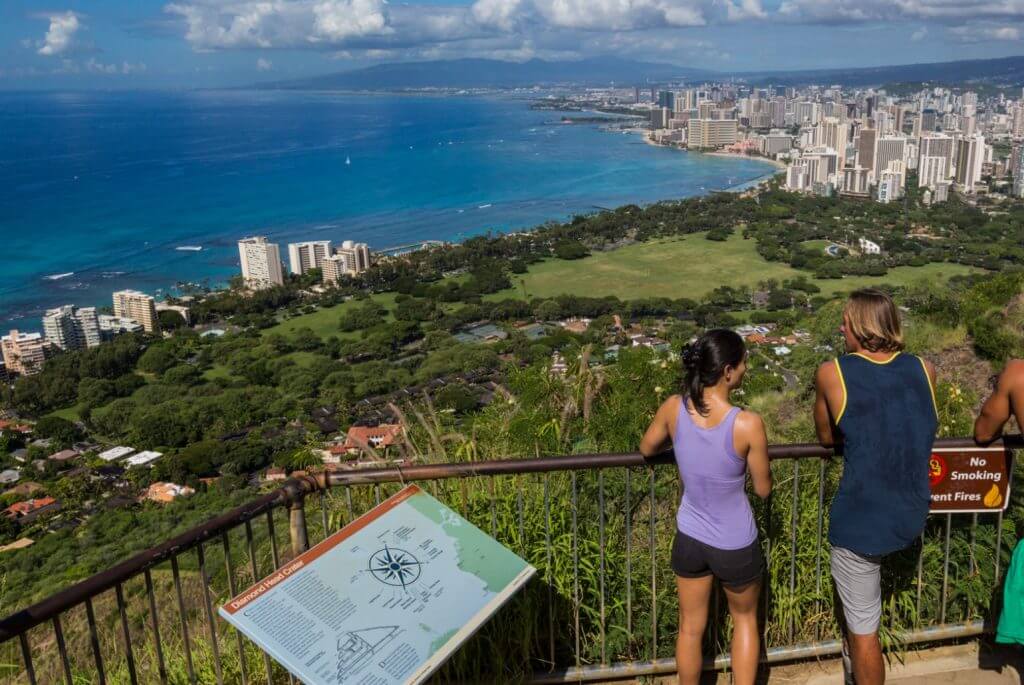 Hike to a Hawaiian waterfall, the top of a mountain, inside a crater, or see sweeping views of the coastline.
The only costs might include parking if you are hiking at a state park. It's easiest to go hiking in Hawaii if you have a rental car.
Find out where to hike on Kauai, Oahu, Maui, and the Big Island.
44. FIND A HAWAII WATERFALL
Hawaii is filled with breathtaking waterfalls on each of the Hawaiian islands.
You can see a lot of them on the side of the road or at designated lookout points with parking lots.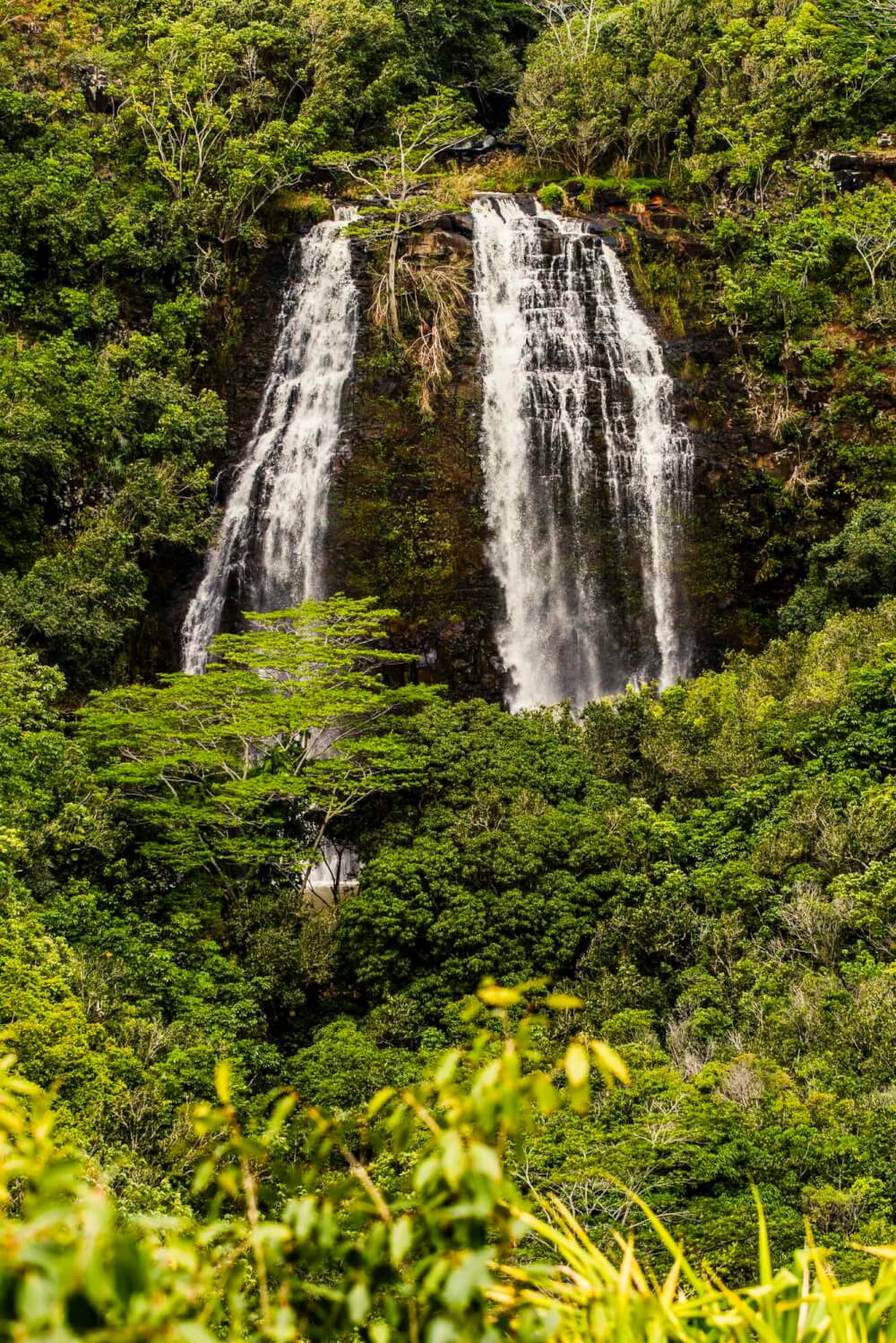 However, some of the most beautiful Hawaiian waterfalls are tucked away in the jungle and only accessible by helicopter or by hiking.
Check out the best waterfalls on Kauai, Maui, Oahu, and the Big Island.
45. BEST SNORKELING SPOTS
Another cheap thing to do in Hawaii is go snorkeling. The only cost is the snorkel mask and fins. Find the best prices here.
Hawaiian waters feature stunning tropical fish and sea turtles that are amazing to see underwater!
Note: Be careful about full-face snorkel masks. There have been a lot of accidents involving them lately, so do your research.
Find out the best places to snorkel on Oahu, Kauai, Maui, and the Big Island.
46. HAWAIIAN SWIMMING HOLES
In addition to amazing beaches, Hawaii also has some cool swimming holes you can play in.
On Maui, head to the O'heo Gulch (aka Seven Sacred Pools) to cool off. Just be sure to check to see if it's open before you go (they close it if the weather is bad.)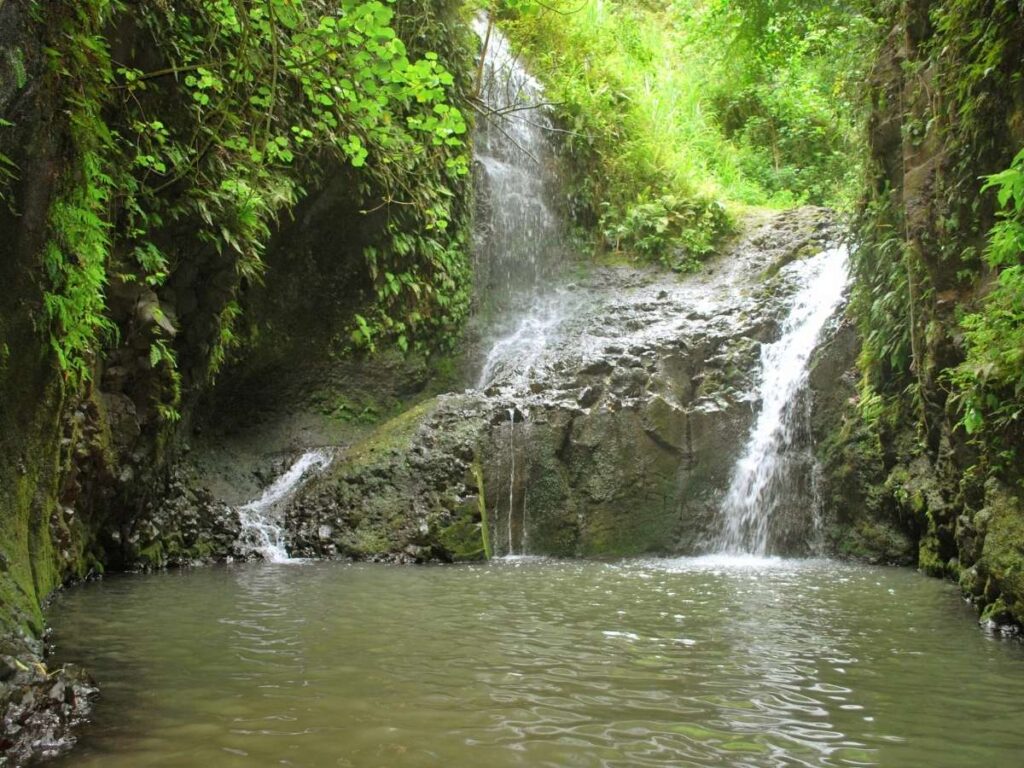 On Oahu, head to Maunawili Falls and swim in the base of a stunning waterfall.
47. BEST SURFING SPOTS
Another fairly cheap thing to do in Hawaii is go surfing! I mean, what's more iconic than surfing in Hawaii?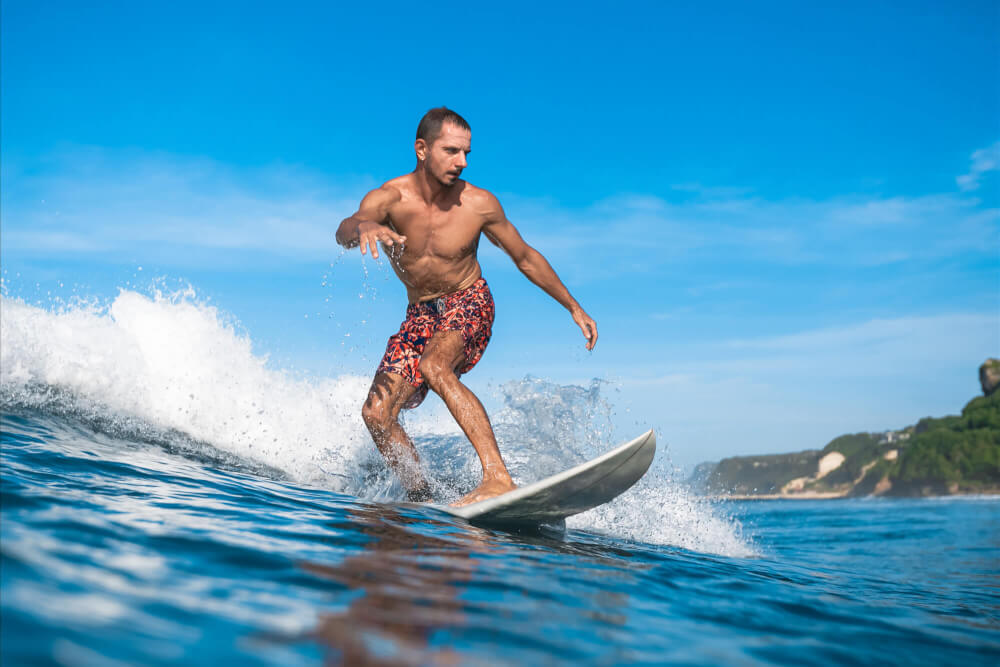 Your only cost is renting a surfboard. Many surf rental places offer daily and weekly rates.
Find out the best surfing spots on Kauai, Oahu, Maui, and the Big Island.
48. BEST BEACHES IN HAWAII
Of course, you can't go to Hawaii and not check out the beaches! Well, I guess you can, but you definitely shouldn't!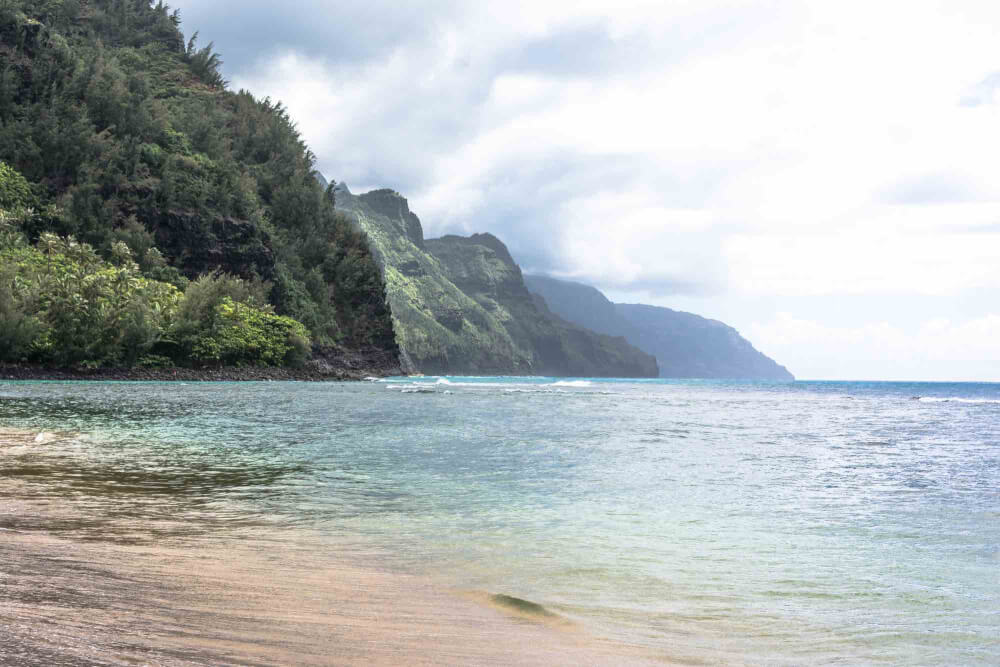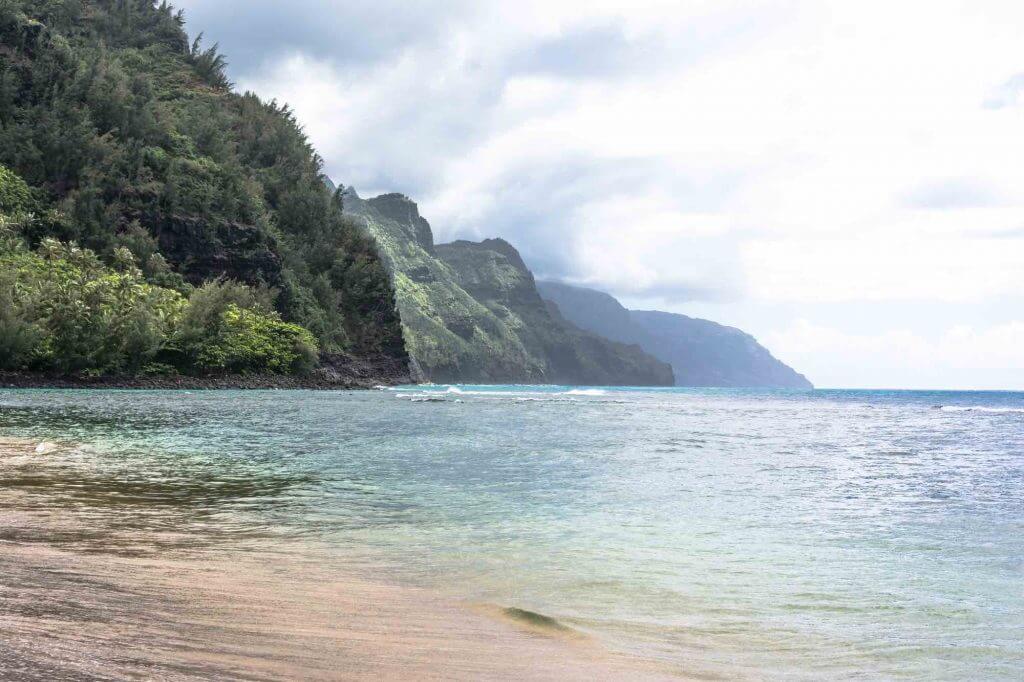 Most beaches in Hawaii are completely free (the rest have a small parking fee.)
My favorite beaches on Oahu include Kailua Beach, Lanikai, and Waikiki. On Kauai, I love Poipu Beach, Haena, and Salt Ponds. And on Maui, I love Kapalua Bay and any beach in Kihei.
49. FREE MUSEUM ENTRY
When you think of Hawaii, museums might not immediately pop into your head. But, Hawaii has some pretty cool museums!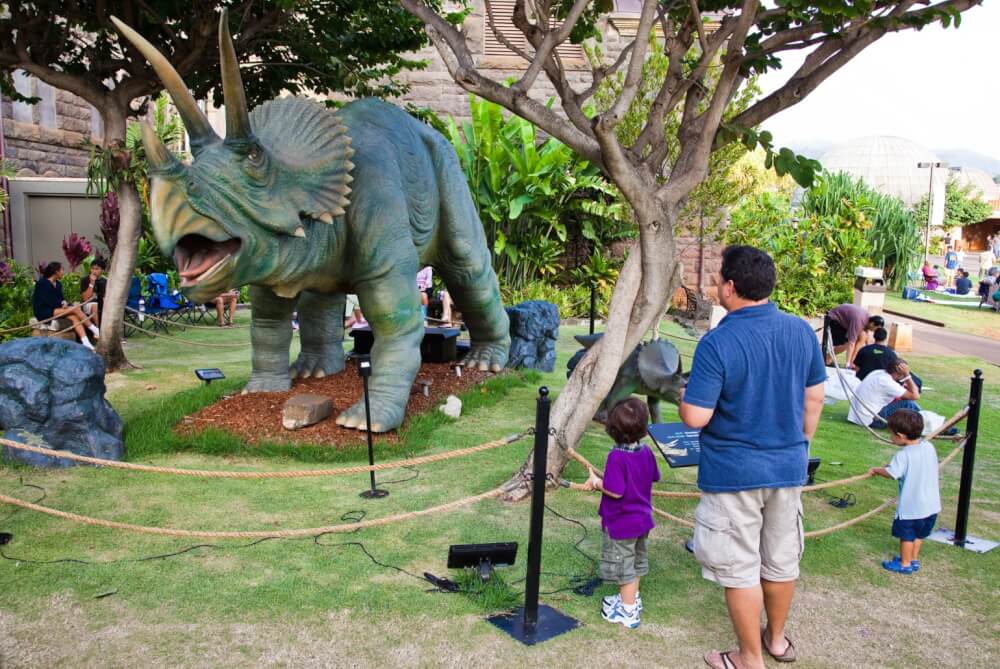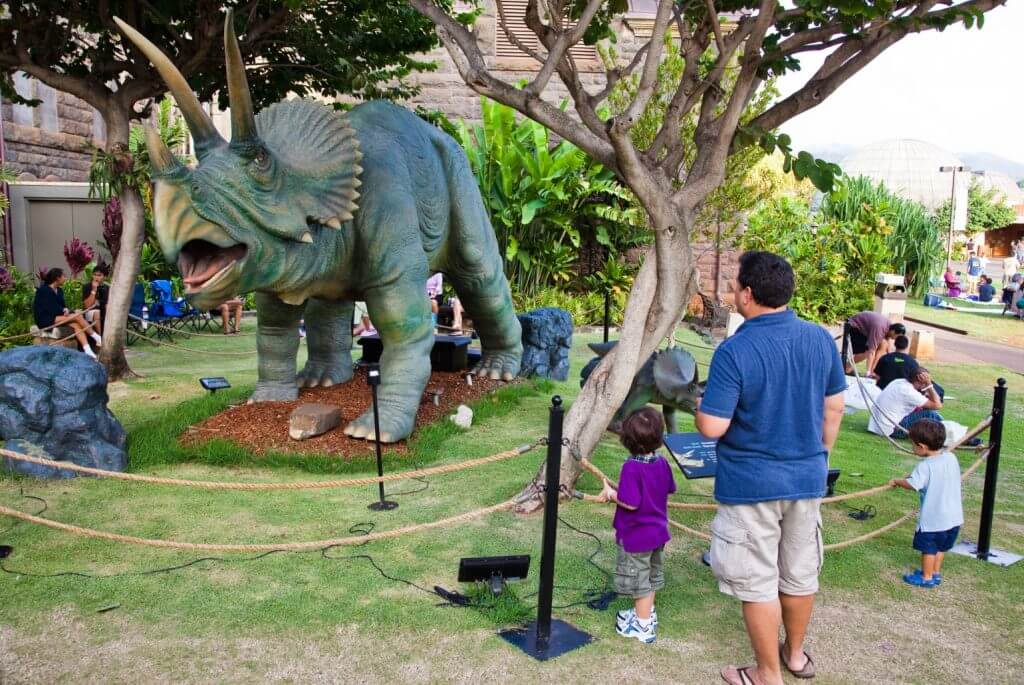 If you already have a museum membership at home for a science museum, you are probably part of the ASTC Passport Program. We belong to the Museum of Flight in Seattle.
The ASTC Passport Program allows you free access to museums all over the world, as long as you can show that you are a member of a museum that is part of the program.
In Hawaii, you can visit the Bishop Museum, the Institute for Native Pacific Education and Culture, Kauai Community Science Center, Maui Science Center, or 'Imiloa Astronomy Center of Hawaii.
50. CHECK OUT A NATIONAL PARK
Yes, there are National Parks in Hawaii and they are unbelievable!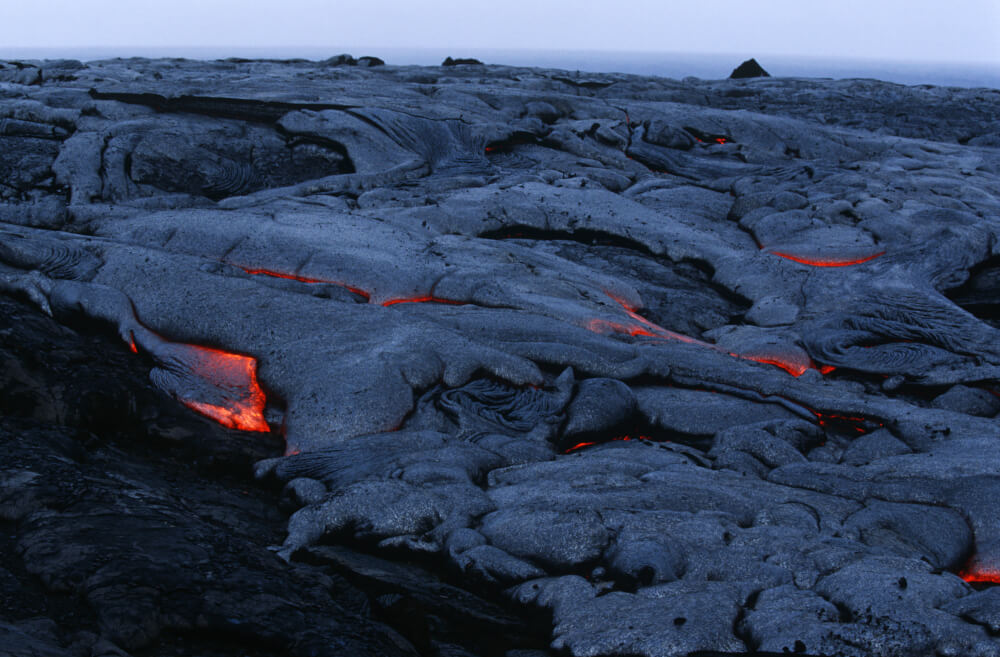 One of the most famous is Hawaii Volcanoes National Park on the Big Island. This park is home to both Kilauea and Mauna Loa volcanoes.
Haleakala is another popular national park that is like no other in Hawaii. It kind of feels like you are walking around on Mars or something because of all the jagged rocks.
Read all about Hawaii National Parks
51. VISIT A LIGHTHOUSE
Since Hawaii is comprised of islands, there are lots of lighthouses.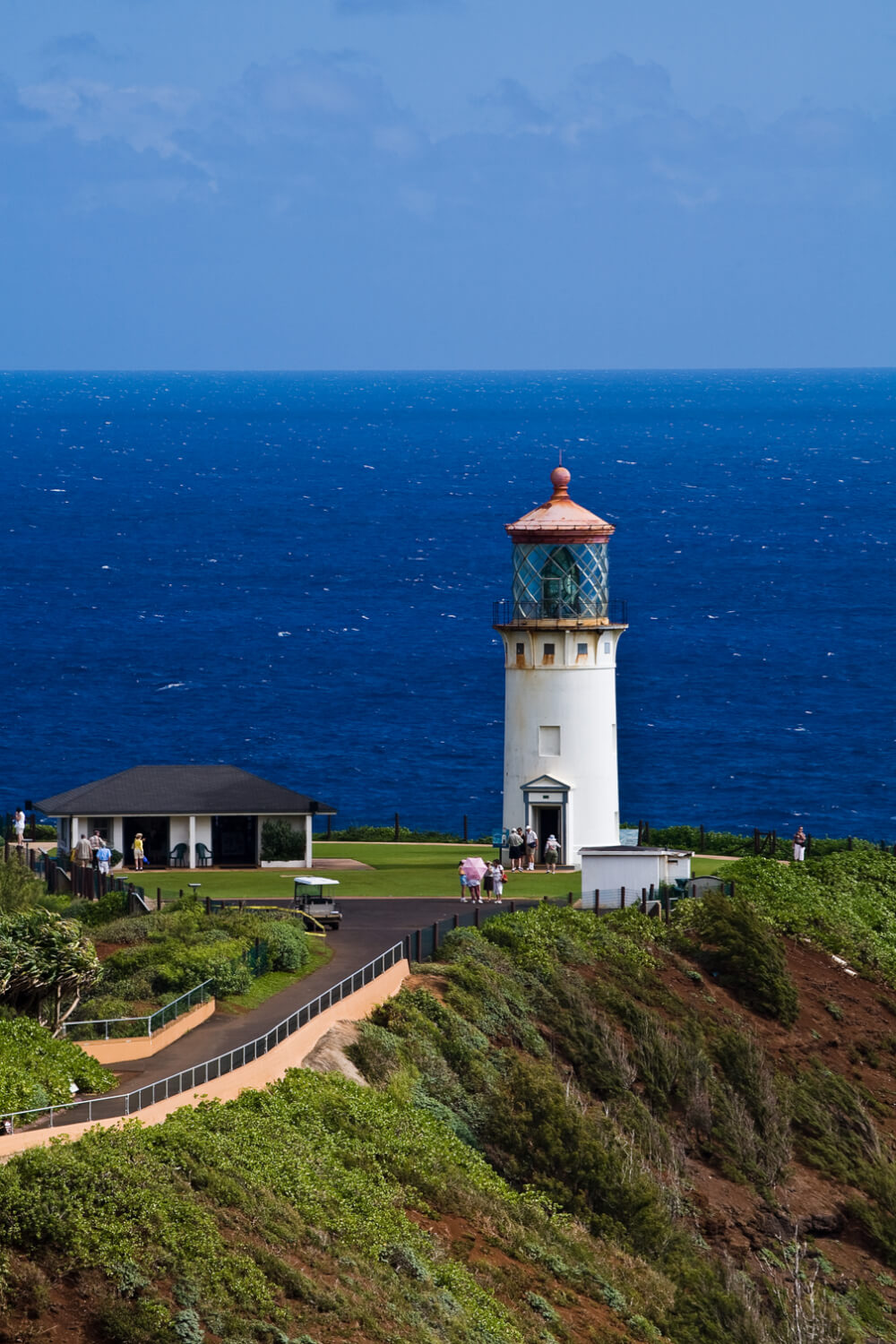 One of my favorite lighthouses is Kilauea Lighthouse and Wildlife Refuge on Kauai. It's a great place to see Hawaiian monk seals, sea turtles, and humpback whales.
It's just $5 to enter and kids 15 years old and younger are free.
Another great Hawaiian lighthouse is Makapuu Lighthouse on Oahu. It's near Diamond Head and you'll have to hike to get there. But the views make the hike totally worth it!
52. CHECK OUT A FESTIVAL
One of the most famous festivals in Hawaii is the Merrie Monarch hula festival. While tickets for the entire festival can be pricey, you can apply to just go for the Miss Aloha Hula night for $7.
There's also the Aloha Festivals, offered on all the islands during the month of September.
And the Waikiki Spam Jam has been on my bucket list for years!
53. GO BIRDING
Hawaii is an awesome place to go birding. It's another free activity to do, although you'll want to have a good pair of binoculars. If you are staying in a condo or VRBO, check to see if there's a pair you can borrow.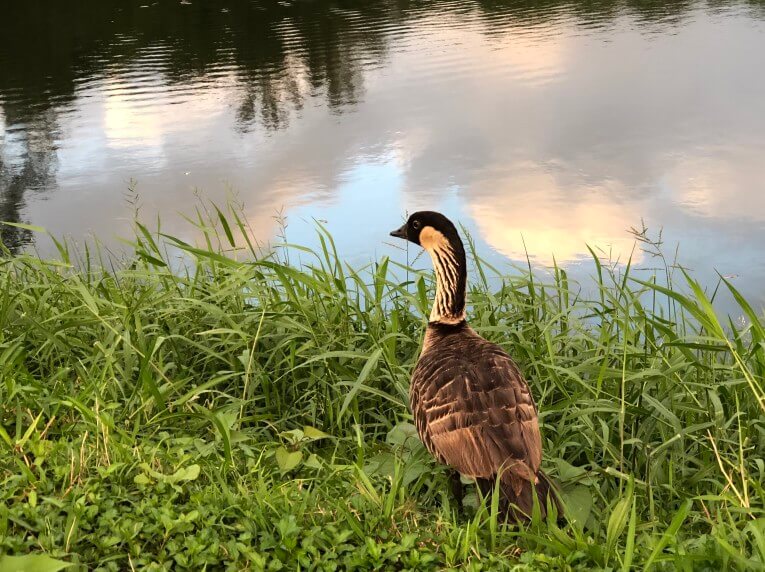 Hawaii has birds that you can't see anywhere else in the world.
They are full of color, make unique sounds, and are something that you will be in awe of when you get closer.
Find out where to go birding on Kauai.
54. OUTDOOR MOVIES
My kids LOVE going to outdoor movies in Hawaii! A few hotels offer "dive in" movies out by their pool area.
But, you'll also find outdoor movies at local churches and beach parks. Bring your own blankets and snacks and it makes a cheap evening activity.
You can find outdoor movies on almost every Hawaiian island.
55. SAVING MONEY IN WAIKIKI
Things are usually pricey in Waikiki, but there are still ways to save money. A lot of the beachfront bars and restaurants offer free nightly entertainment without a drink minimum.
So, you can order some Hawaiian pupus (appetizers) and enjoy a light dinner and show for a fraction of the cost of a luau.
You can also take advantage of the Waikiki Trolley to shuttle you all over Waikiki, saving you the cost of a rental car, parking fees, or using Uber.
56. GO OAHU CARD
If you are planning on doing several activities on Oahu, you might consider buying the Go Oahu Card.
This card will get you free entry into the Polynesian Cultural Center, Pearl Harbor attractions, Kualoa Ranch, Iolani Palace, Wet 'n' Wild, and tons of classes and activities.
You can order them online through Costco.
57. HOOMALUHIA BOTANICAL GARDEN
If you love looking at Hawaii pictures on Instagram, you will for sure have seen Hoomaluhia Botanical Garden pop up in lots of photos.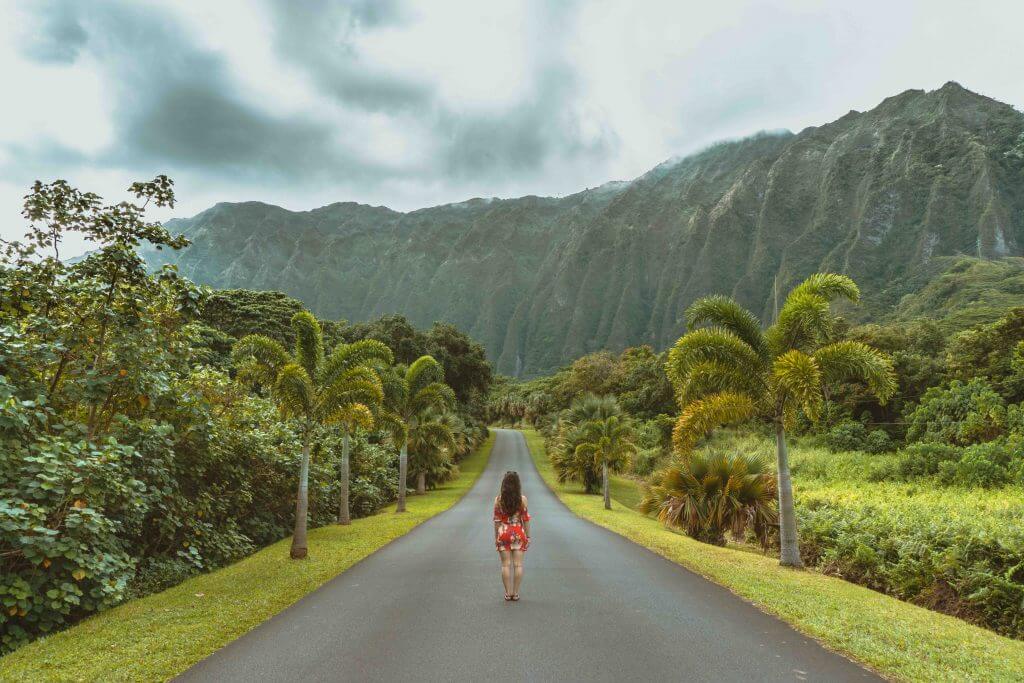 It's one of the most Instagrammable spots on Oahu. Plus it's one of the best botanical gardens in Hawaii.
Note: Pay attention to signs to see where you are allowed to take photos. You can't stand in the middle of the street, but you can get a similar shot standing in a parking lot.
What a lot of people don't realize is that Hoomaluhia Botanical Garden also offers catch-and-release fishing every weekend. That makes it a cheap thing to do on Oahu.
58. FREE FIREWORKS SHOW IN WAIKIKI
Something that still amazes me is that the Hilton Hawaiian Village in Waikiki does a full fireworks show every Friday and it's completely free!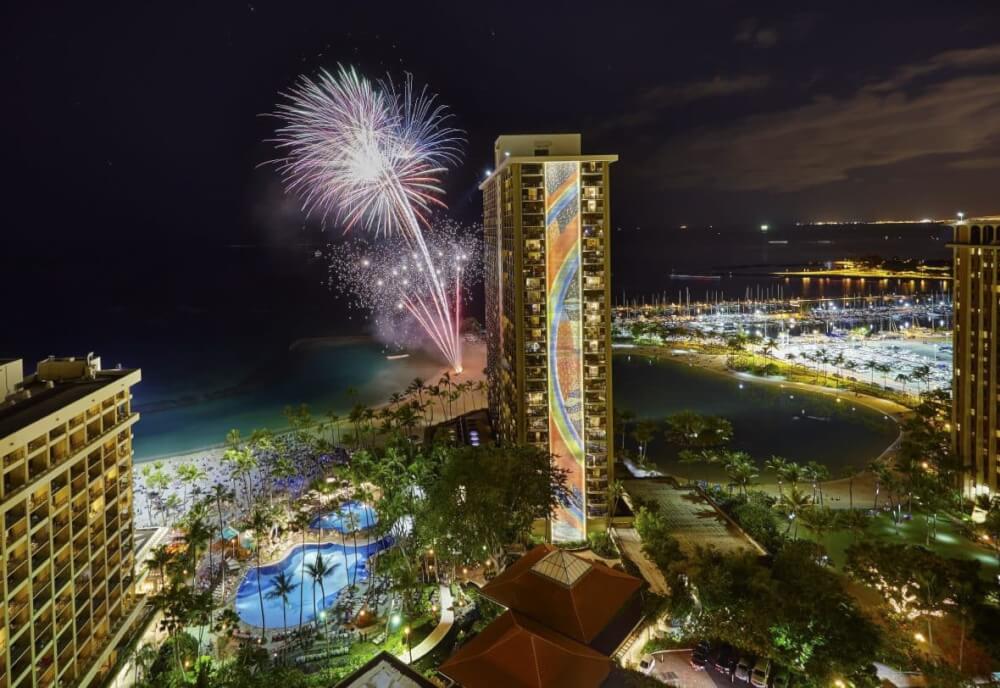 Stake out a spot on Waikiki beach to watch them or splurge and head to the Hilton Hawaiian Village to order a drink and get a front-row view of the fireworks.
59. HANG AT ALA MOANA SHOPPING CENTER
While it may sound like hanging out at a shopping center isn't really a budget-friendly option, Ala Moana Center offers a lot of free stuff.
First of all, they do incredible hula shows on their stage as well as other programming throughout the year.
You can also get free samples of items like those cute pineapple cookies from Honolulu Cookie Company!
And, they have a really awesome playground if your kids need a fun place to play.
60. FREE CLASSES AT THE ROYAL HAWAIIAN CENTER
Like Ala Moana Center, the Royal Hawaiian Center is a shopping mall that also features free entertainment and classes.


Here is where you can join free classes on lei-making, hula dancing, and playing the ukulele.
Plus, you can always window shop.
61. CHECK OUT A SWAP MEET
When I was a kid, my favorite thing to do on Oahu was hit up the Aloha Swap Meet at Aloha Stadium.
I admit it's not nearly as cool or as massive as it was back in the 90s, but that doesn't mean it's not still worth checking out.
It's a great place to find Hawaiian souvenirs at a fraction of the price of souvenir shops. And you can always bargain!
If you are traveling with kids, you can give them cash and let them figure out how best to spend it.
62. VISIT DOLE PLANTATION
Dole Plantation can be hit/miss depending on families. I'd say it's mostly geared for families with younger kids.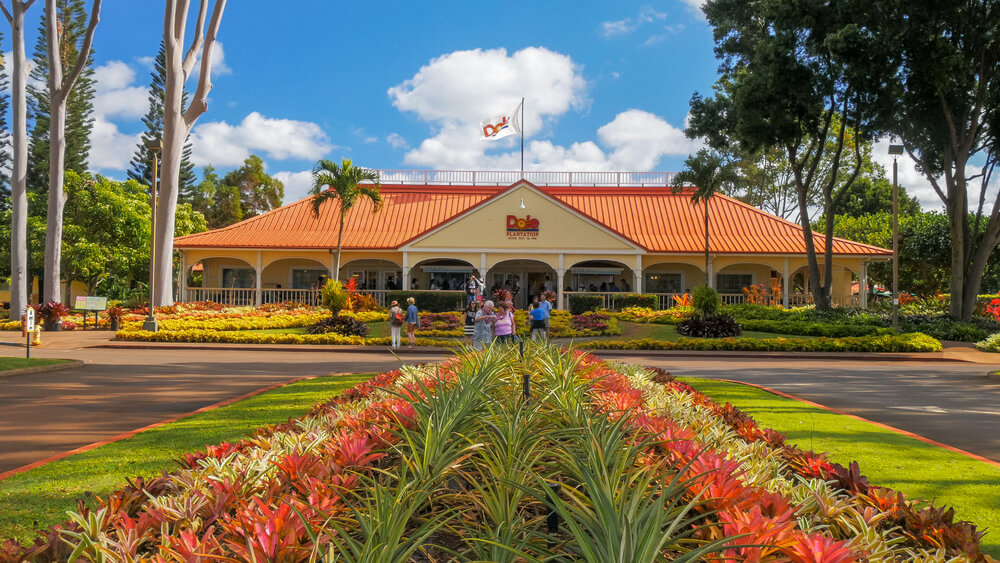 It's free to enter and they offer activities like a free pineapple-cutting demonstration.
But, for a fee, you can also join a Dole Plantation garden tour, explore a pineapple maze, or ride a little train.
And you'll probably want to treat yourself to a Dole Whip!
63. CLIMB THE ALOHA TOWER
Another iconic place on Oahu is Aloha Tower. It's been around since 1926 and has gone through a lot of changes in the past few decades.
Head up to the 10th floor to enjoy amazing views of the harbor (and spot the cruise ships!) and Honolulu from their observation deck.
You can also visit the Observation Deck located on the 10th floor of Aloha Tower to find the perfect spot for beautiful views of the harbor on one side and the cityscape of Honolulu on the other. It's totally free.
64. VISIT WAIMEA VALLEY
One of the most unique places to visit on Oahu is Waimea Valley.
Here, you can swim at the base of a waterfall, explore a botanical garden, and learn about the historical and cultural significance of Waimea Valley to the Hawaiian people.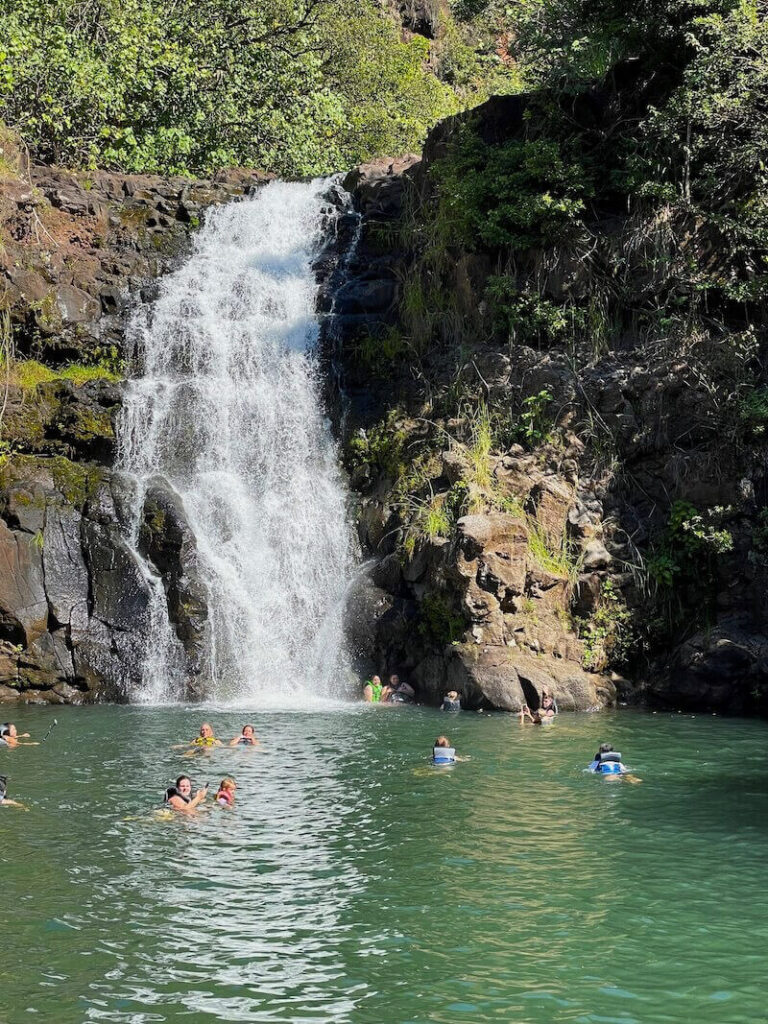 And they have hands-on activities in Hawaii for kids! Check out our full guide to visiting Waimea Valley on Oahu.
If you are thinking about splurging for a luau, Toa Luau is located at Waimea Valley and their luau tickets include entrance fees for Waimea Valley. Find the best prices here.
You can check admission fees here.
65. VISIT A CHOCOLATE FACTORY
Another unique Oahu tour is at the Manoa Chocolate factory. This is where you can learn about cacao farming and how chocolate is made.
There are plenty of opportunities to try yummy chocolate samples and find out more about Hawaii's blossoming chocolate industry.
Note: The tour is only for kids ages 12 and older and adults.
However, all ages are welcome to just walk in for a chocolate tasting!
Learn more here.
66. DO A FARM TOUR
Something cool about Hawaii is that you'll see lots of farms throughout the island growing all kinds of fruit and vegetables and raising animals.
While visiting Oahu, you can head to Na Mea Kupono Lo'i Kalo, a taro farm that's so much more!
Taro root has been the staple starch of the Hawaiian people for generations and generations. You'll learn how to prepare, plant, and grow this important food on the farm tour.
Additionally, staff members share traditional crafts, songs, stories, and games.
67. CHECK OUT A NIGHT MARKET
Night Markets are all the rage these days and that's because they are so awesome!
The Honolulu Night Market is a popular one and you'll find local artists, designers, musicians, artisans, and chefs. It's perfect for your Hawaii vacation.
68. LEARN ABOUT UKULELES
The ukulele is such a huge part of Hawaiian culture nowadays. And one of the most famous ukulele makers is Kamaka Ukulele.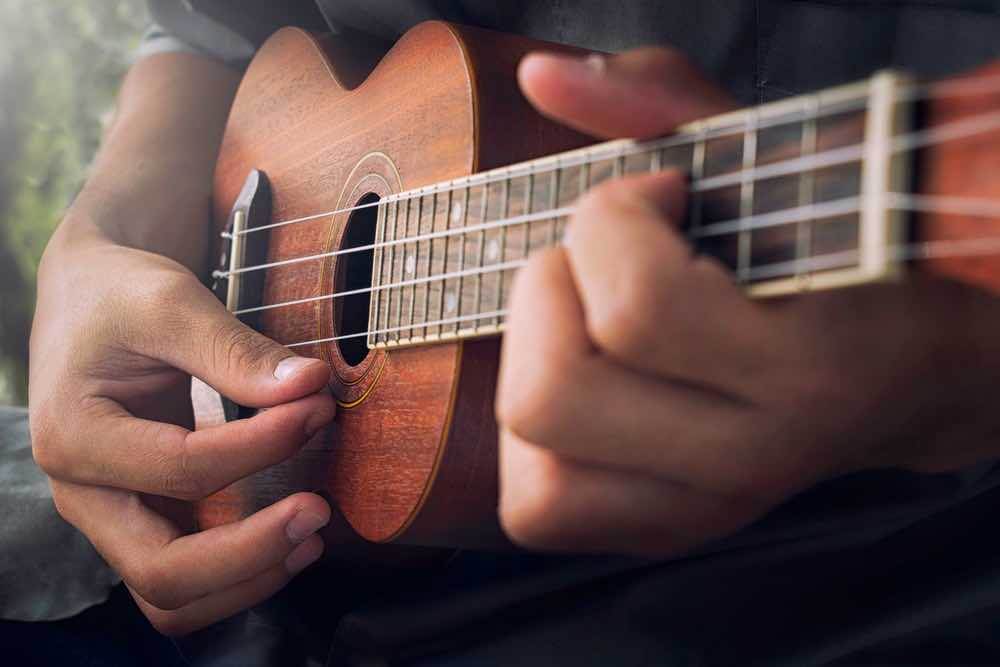 Join a guided factory tour and learn about the Kamaka family and how they have been leaders in their industry for nearly a century.
Their tours are Tuesday-Friday at 10:30 am. Find out more here.
Want to buy a ukulele? Find out the best kids ukulele!
69. VISIT TIDE POOLS
Oahu has a ton of cool tide pools that are perfect for kids who want to explore Hawaiian sea life.
Grab a pair of water shoes and head to Goat Island in Laie, Sandy Beach Tide Pools, or Makapuu Tide Pools for some free fun.
70. FIND THE WIZARD STONES IN WAIKIKI BEACH
I'm a huge fan of learning the legends behind significant monuments when we travel.
Now, you probably would normally walk right past the Wizard Stones without realizing what they are. I know I have.
So, I suggest finding the Wizard Stones and reading the legend on where they come from and what powers they are said to possess.
71. ATTEND A TORCH LIGHTING CEREMONY
One of my favorite moments in a luau is watching the torch lighting ceremony that usually kicks off the festivities.
If you are in Waikiki at sunset, you can see a FREE traditional torch lighting ceremony and hula performance on Waikiki beach by the Duke Kahanamoku statue.
72. VISIT IOLANI PALACE
How often will you have the opportunity to explore a real royal palace?
Iolani Palace was built in 1882 by King Kalakaua and it's the only palace in the United States. It was home to Hawaii's last reigning monarchs.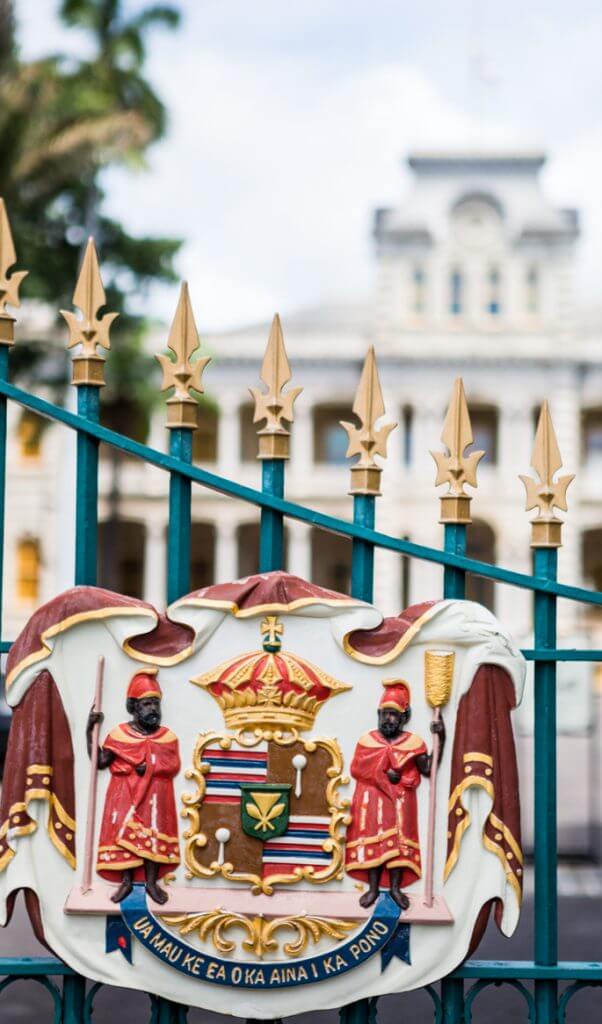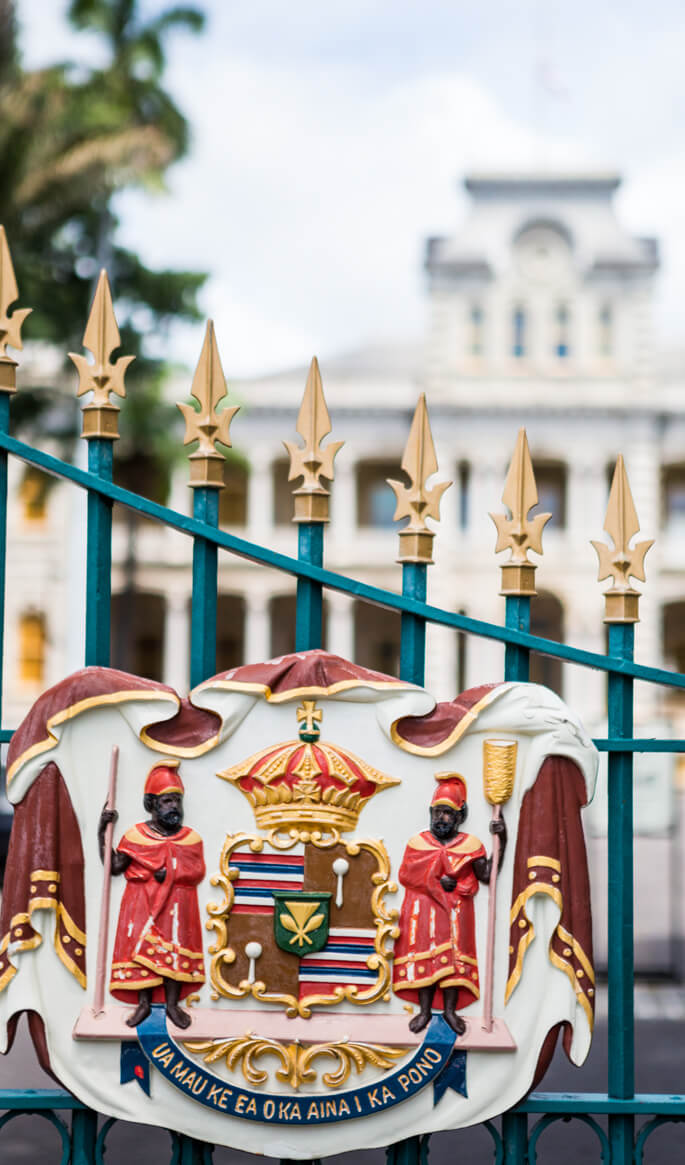 There's a lot of history here, and I recommend reading Hawaii's Story by Hawaii's Queen to really make the most of your experience.
I've been a few times and I'm always in awe of how it's been restored, including finding original pieces all over the country.
73. VISIT PALI LOOKOUT
If you want a super cool stop while driving around Oahu, you have to visit Pali Lookout.
Yes, there are gorgeous panoramic views of where Kamehameha had a major battle. However, it's also one of the windiest spots in Hawaii.
I'm talking about having to hold onto things because it feels like you are going to blow away. It's such a rush!
74. SEE HAWAIIAN ART
Oahu is a great place to meet local artists and admire their work. On the first Friday of every month, you can visit art galleries in downtown Honolulu at no charge.
Also, the Honolulu Museum of Art offers free admission on the 3rd Sunday of every month. Find out more here.
75. WAIKELE PREMIUM OUTLETS
And if you are looking to shop on Oahu without paying full retail price, head to the Waikele Premium Outlets. It's the only factory outlet on Oahu.
I've scored some great deals here on baby clothes and clothes for myself.
Be sure to get a shopping voucher from their website AND pick up the discount vouchers at the airport. If you choose to take a shuttle bus to the outlets, they will offer you another set of vouchers.
See all the stores here.
76. USS ARIZONA MEMORIAL
Most people think that you have to join a tour to see Pearl Harbor. That's not true.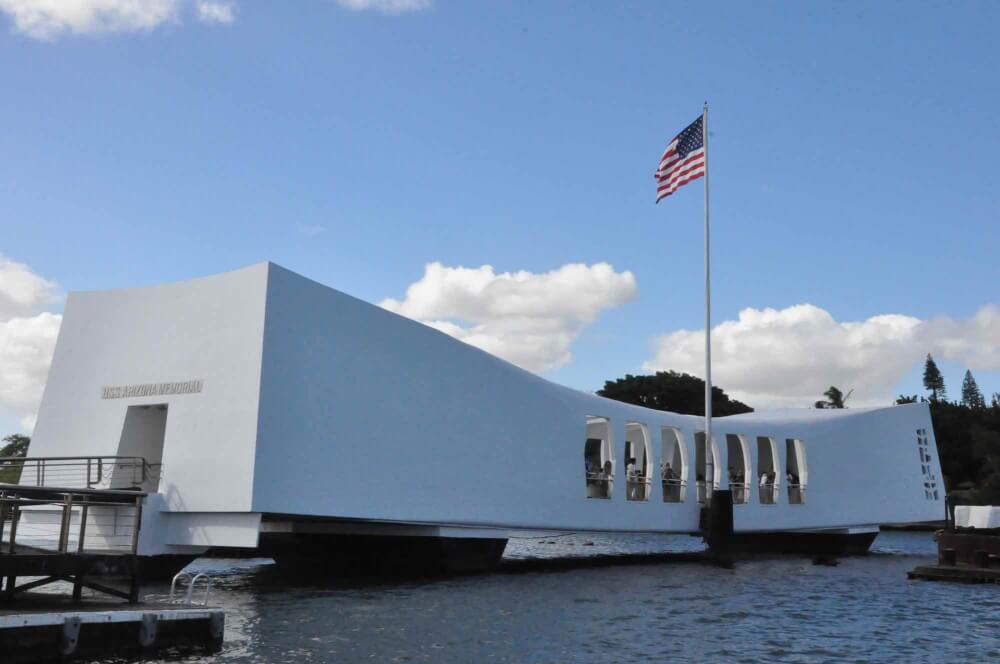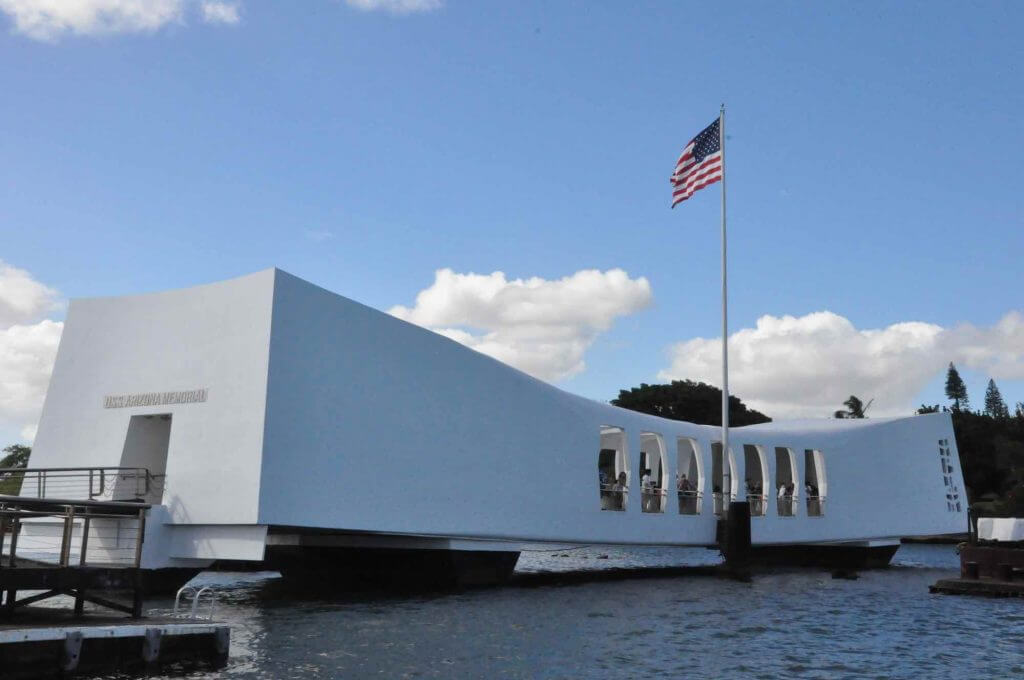 In fact, you can see the USS Arizona Memorial for FREE. Well, as long as you get there early.
They give out 1,300 free tickets every day and they are usually all dispersed by mid-morning.
Find out more free things to do on Oahu.
Hawaii on a Budget: Kauai
77. SEE THE GRAND CANYON OF THE PACIFIC
Probably the most well-known of the attractions on Kauai is the "Grand Canyon of the Pacific", or Waimea Canyon.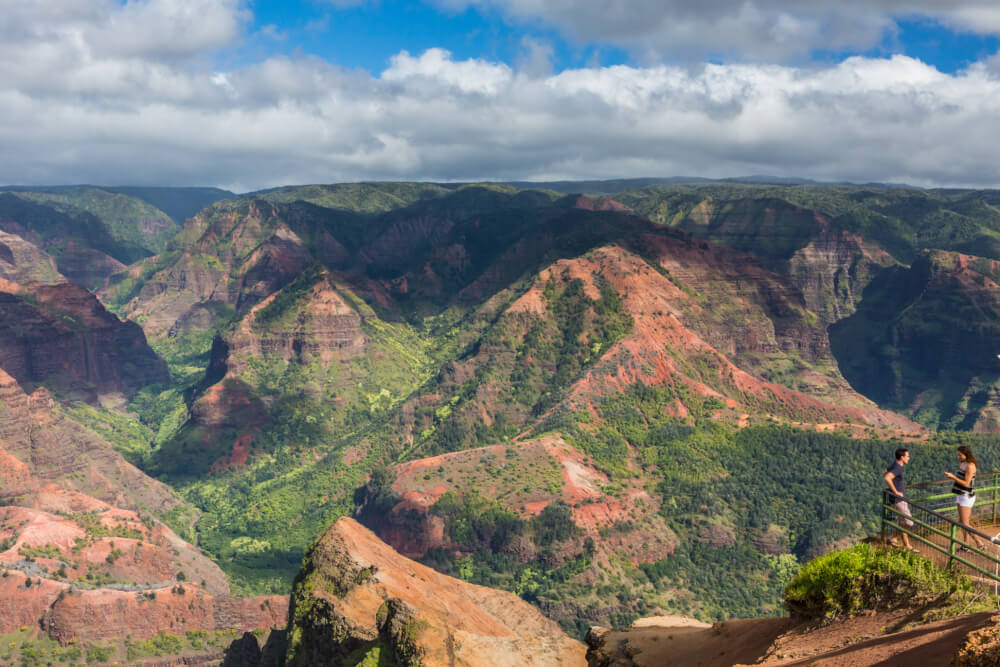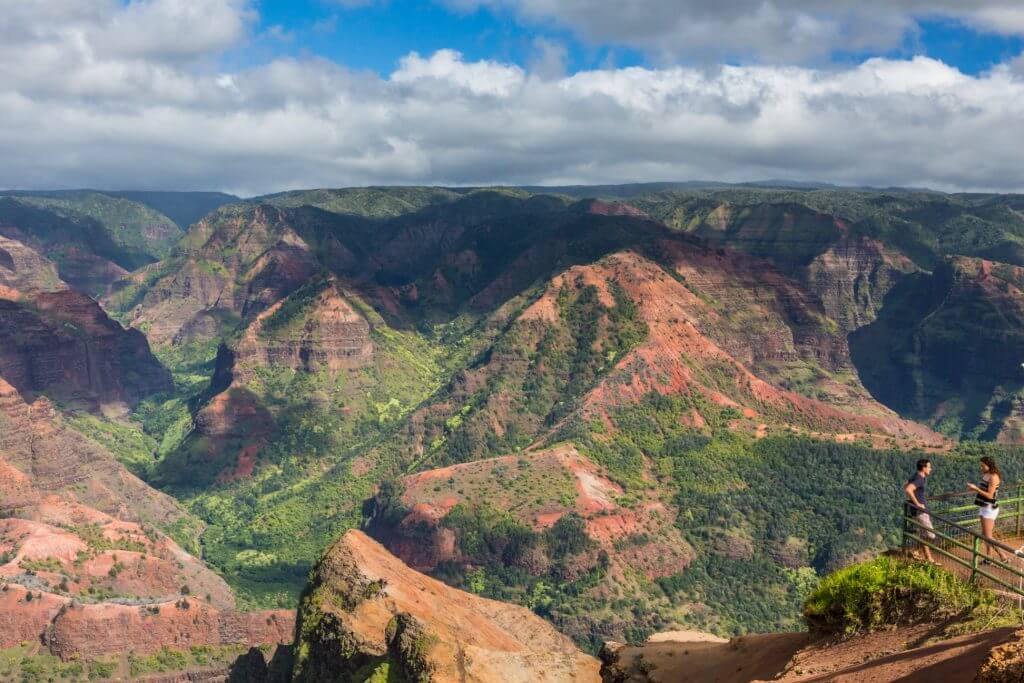 At 14 miles long, over a mile wide, and 3600 feet deep, Waimea Canyon and the state park that surrounds it has some of the most beautiful views on the island, and maybe in the world!
The entry is free, but be prepared to pay $5 to park if you would like to go for a hike or get closer to the lookout points.
78. TAKE A TRAIN RIDE ON KAUAI
One of my kids' favorite things to do on Kauai is going on the Kilohana Plantation Railway at Kilohana Plantation.
It's a 2.5 mile narrated tour in an open-air sugarcane train.
You'll learn a bit about plantation days and see fruit, vegetables and lots of animals. In fact, you get to feed pigs!
79. KAUAI COFFEE COMPANY TOUR
Even if you aren't a fan of the most-consumed drink in the world, you don't want to miss the biggest coffee farm in the US.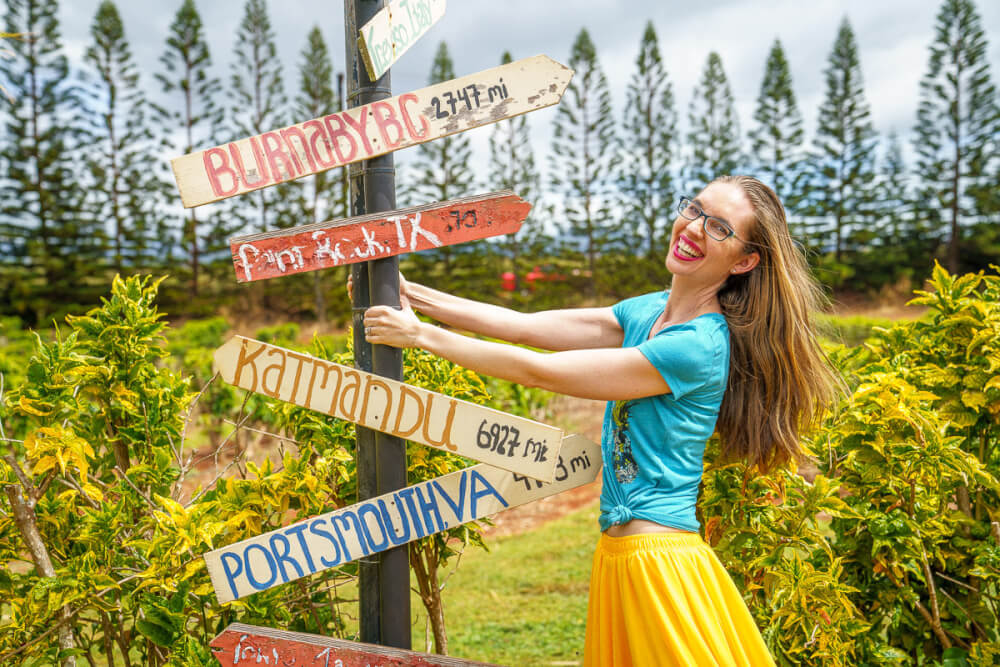 Kauai Coffee is headquartered on the southern coast of Kauai and has free walking tours every day at 10 am, 12 pm, 2 pm, and 4 pm.
Upon arrival to the "Estate," you will be offered a free cup of Kauai Coffee.
Plan your visit and make sure you sign up for the scavenger hunt on Wednesday morning!
Every team that completes it will get a free bag of coffee, and it is a great way to get kids involved without actually giving them coffee! (My boys have enough energy already, thank you very much!)
80. KAUAI'S HINDU MONASTERY
If you have never experienced a Hindu Monastery, this site would be well worth a visit.
Located in Kapa'a, Kauai's Hindu Monastery is open from 9 am to noon for visitors to explore, meditate and learn.
The inner gate and temple are only open to those wishing to join in on the 9 am service.
Be sure to consult the Plan Your Visit Guide to learn more about times, available areas, and recommended dress.
81. KAUAI CULINARY MARKET
If you are foodies (like our family) you'll want to set aside time to check out the Kauai Culinary Market at The Shops at Kukuiula.
Every Wednesday from 3:30 pm – 6 pm, guests can see live cooking demonstrations and take a look at locally grown food and treats.
82. DO A FREE RUM TASTING
Also located at Kilohana Plantation is the Koloa Rum Company. They offer free rum tastings!
They use local ingredients, including Hawaiian cane sugar, and they have several varieties.
It's the first and only licensed distillery on Kauai. You don't need reservations, but you will want to sign up when you get there. Tastings are for 16 people and they fill up fast.
Find out more free things to do on Kauai.
Things to do in Maui on a Budget
83. HALEAKALA SUNRISE
I know I've already mentioned Haleakala as a cool national park to visit. However, I feel like seeing the sunrise at Haleakala deserves its own listing.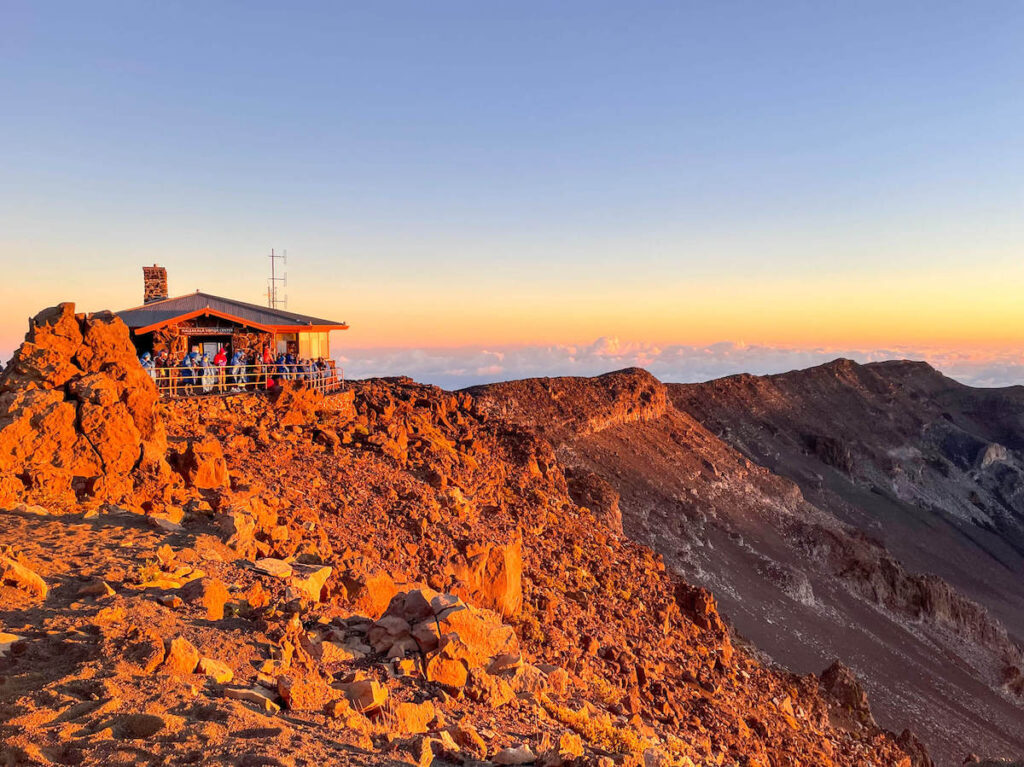 You do need to make a reservation, but it only costs $1.50 and it's worth every penny.
People claim that watching the sunrise at the summit of Haleakala is a spiritual experience and it's totally worth waking up at 3 am to do.
84. SWIM WITH THE TURTLES
No, I'm not talking about joining a tour where you can touch a turtle or anything (that's illegal BTW.)
I'm talking about heading to Turtle Beach (formally named Maluaka Beach) and sharing the beach and ocean with all the sea turtles.
It's a fun place to snorkel and you are almost guaranteed to see Hawaiian sea turtles.
85. SEE A LAVENDER FARM
Another special place on Maui is the Ali'i Kula Lavender Farm. They have self-guided or guided walking tours of the property where you can learn about the farm's history and future plans.
It's located on the slopes of Haleakala in Maui's "upcountry," which is one of the prettiest spots on Maui.
86. HIKE TO THE I'AO NEEDLE
I'm not much of a hiker, but I try to hike to I'ao Needle every time I visit Maui. It's a short walk through a botanical garden and it's easy enough that my kids can do it.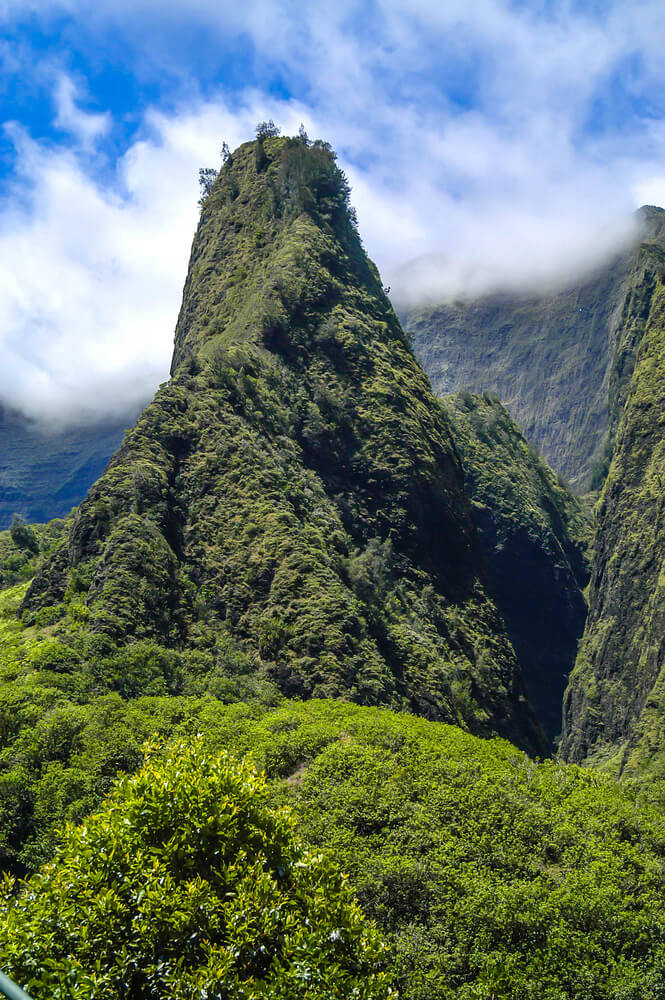 Remember to bring bug spray with you, though!
This area is where King Kamehameha conquered the Maui army in 1790 and Maui joined the Hawaiian kingdom.
Advance reservations to enter I'ao Valley State Monument are now available online. The parking fee is $10 per vehicle. The additional non-resident entrance fee is $5 per person with no charge for children under three years old.
It's definitely one of my favorite things to do in Maui Hawaii on a budget.
Find out more free things to do on Maui.
Hawaii on a Budget: Big Island
87. SEE A VOLCANO
While you can definitely visit Hawaii Volcanoes National Park and pay the $25 entry fee, if money is really tight, you can do it for cheaper.
Just head to the lava fields in Kalapana in the late afternoon or early evening (since lava viewing is best after dark.)
From there, you can either rent a bike or walk about 4 miles to the active volcano viewing area.
I wouldn't suggest doing this with small children or if you are super directionally challenged because you'll be hiking on loose lava rock in the dark.
But, if you are a decent hiker and are up for an adventure, this is one for the books! It's the ultimate Hawaii vacation experience.
88. TOUR A KONA COFFEE FARM
Kona coffee is famous worldwide because it's the perfect place to grow coffee. This 20 mile stretch of the Kona slopes is home to many coffee farms.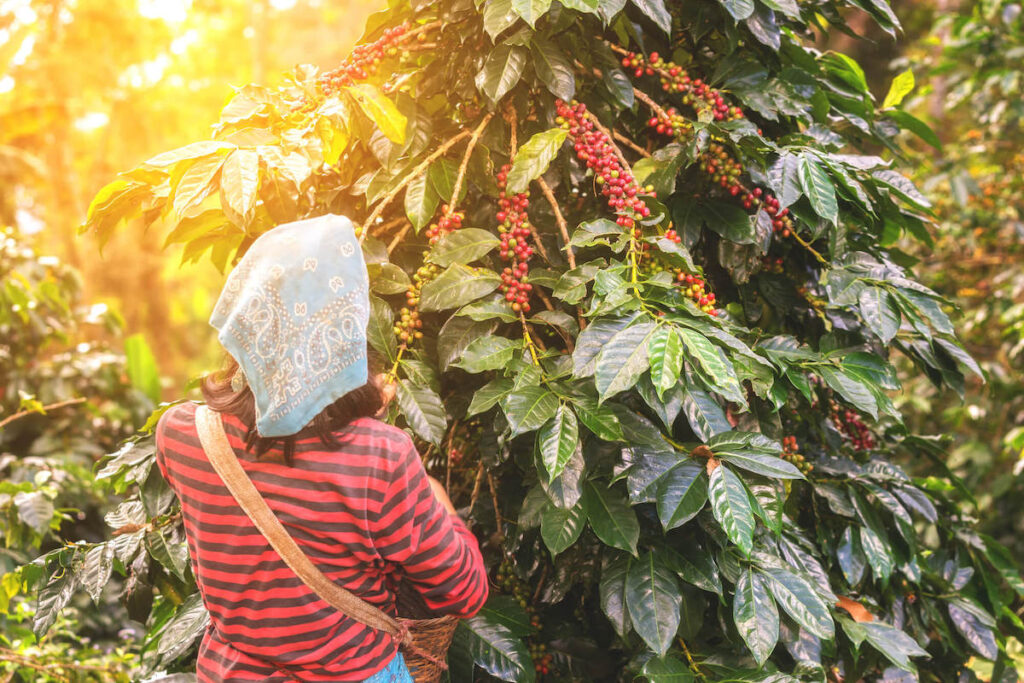 Greenwell Farms, Rooster Farms, Mountain Thunder, and Heavenly Hawaiian offer free tours.
And if you want to learn more about the history of Kona coffee, visit the Kona Living History Farm. They charge admission, but I've heard it's an amazing place to visit.
89. SEE A LAVA TREE
One of the most unique things to see on the Big Island is a lava tree. Head to the Lava Tree State Park (located off Pahoa-Pohoiki Road) to see a forest of lava trees.
Basically, after a lava flow swept through the area, the trees were coated in thick lava.
Kids will geek out overseeing them (as will adults!)
Find out more free things to do on the Big Island.
Hawaii on a Budget: Other Ways to Save Money in Hawaii
90. BUY AN ENTERTAINMENT BOOK
Another great way to plan Hawaiian vacations on a budget is to buy an Entertainment book.
Most of these deals are for visiting Oahu and they cover things like surfing lessons, ziplining, luaus, tours, etc. These great deals change from year to year.
These often go on sale for even bigger savings.
91. GROUPON AND LIVING SOCIAL DEALS
While you might use Groupon and Living Social for great deals in your home city, you can also check for deals when you travel to Hawaii.
In the past, we've scored discounted meals, boat rides, and luau deals. I just checked and I'm also seeing spa deals, parasailing, and so many tours perfect for your vacation to Hawaii!
It's an awesome place to find Hawaii family vacation deals!
92. PICK UP VISITORS MAGAZINES
Whether this is your first trip to Hawaii or your 20th, always pick up the visitors magazine.
They are full of coupons that will save you money on food, shopping, and activities.
93. MILITARY DISCOUNTS IN HAWAII
If you are in the military, there are a lot of amazing military discounts in Hawaii.
A lot of the hotels offer military discounts and there's actually a military hotel called the Hale Koa.
You can also get 50% off of Atlantis Submarine Tours, discounted rates at Polynesian Cultural Center, and discounts and special opportunities at Pearl Harbor.
There are tons of Hawaii vacation deals for members of the military.
Find out how to plan a military vacation to Hawaii!
94. DO A TIMESHARE PRESENTATION
The timeshare presentations in Hawaii offer some amazing perks. I've seen boat rides, hotel stays, luaus, etc.
When I was younger, I remember sitting through timeshare presentations for fancy meals and Hilo Hattie gift certificates.
As long as you go in knowing you won't be buying a timeshare and you are okay sitting through a presentation, it's a great deal.
95. VISIT ABC STORES
In Waikiki, there is an ABC Store on almost every corner. They have them all over Oahu and the other islands, as well.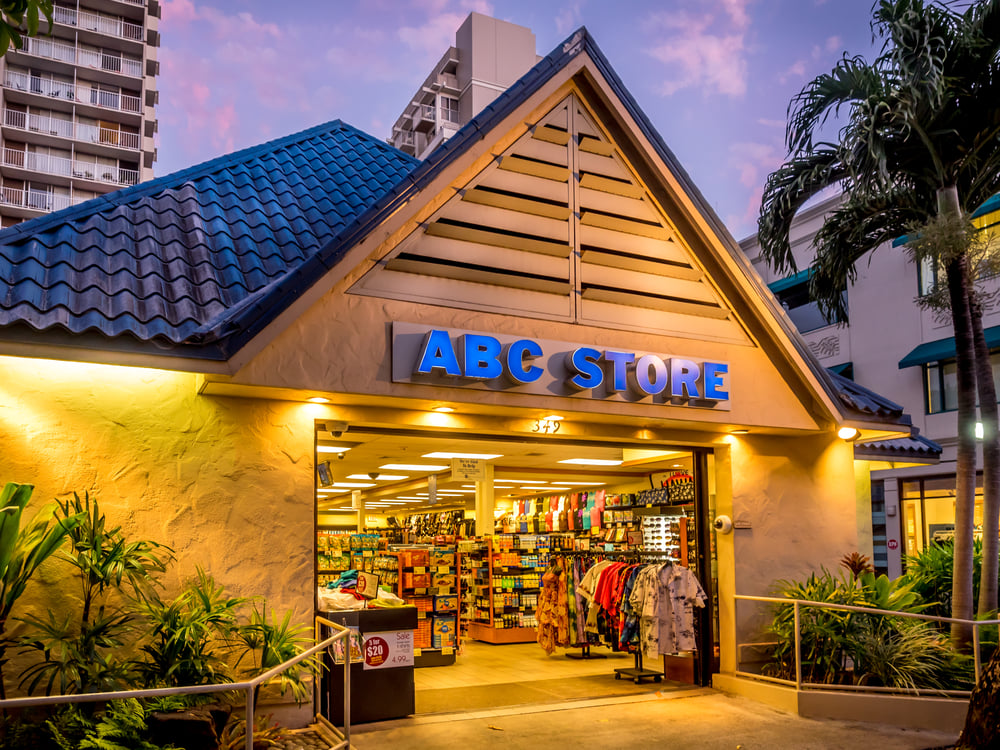 If you plan on doing a lot of shopping at ABC Stores, make sure to save your receipts. They offer free gifts if you spend $100 or more. Usually, it's a mug or calendar or something like that.
ABC Stores are one of the top places tourists shop on Hawaii trips. You can get everything you need for your Hawaii vacation here.
96. JOIN A VOLUNTEER PROGRAM
If you are tight on cash and want to give back during your time in Hawaii, you might think about joining a volunteer program on your Hawaii vacation.
Workaway is a program where you do volunteer work in exchange for lodging and meals.
Habitat for Humanity has some awesome Hawaii build programs where volunteers can participate in cultural experiences.
You can also do a multi-day volunteer trip to Haleakala with Friends of Haleakala National Park.
97. GO HIKING WITH THE HUMANE SOCIETY
One of the coolest programs I've come across is with the Humane Society. You pay a nominal donation and you can borrow a dog for the day.
Grab a furry friend and go for a memorable hike in Hawaii.
Find out more about this cool program on Kauai and on the Big Island.
98. SEARCH FOR HAWAII COUPONS ONLINE
Before you book anything, do a quick Google search to see if there are any coupons or discount codes.
There are a bunch of sites with Hawaii coupons. And you can also use the Honey extension to see if there are any additional coupon codes.
99. CHOOSE SOUVENIRS WISELY
It's easy to spend a lot of money on souvenirs without even realizing it. Buying a few items here and there throughout your Hawaii vacation really adds up.
And chances are, it's stuff you either aren't going to use or that will break immediately.
So, try to buy items that you will actually use. Maybe it's a t-shirt you are absolutely in love with. Or a sticker for your luggage. Or any sort of food item that you will eat.
And if you really want to get a cutesy souvenir, head to a local thrift shop. Chances are, you'll find exactly what you are looking for at a fraction of the price. This is one of my secret budget tips.
Find out about the best Hawaiian souvenirs that are worth it!
100. BOOK ACTIVITIES THROUGH AIRBNB EXPERIENCES
Something I've been obsessed with lately is Airbnb Experiences. Basically, people offer to "host" an experience like a tour, lei-making class, photography session, or another unique adventure.
The prices are super reasonable plus, you get to connect with a local.
101. TRAVELZOO DEALS
TravelZoo is similar to Groupon or Living Social but it's completely focused on travel.
It's a great place to find hotel deals and Hawaii travel packages. Of course, check the dates before you book to make sure it works with your Hawaii vacation.
102. BLACK FRIDAY AND CYBER MONDAY DEALS
Yes, Black Friday and Cyber Monday deals sometimes include airfare to Hawaii and Hawaiian hotels and vacation rentals.
Hawaiian Airlines and Alaska Airlines have had some pretty amazing Black Friday airfare deals.
And I've even seen Hawaiian vacation packages for the Hilton Hawaiian Village.
Keeping an eye on these insane deals is your best bet for planning the cheapest Hawaiian vacation.
103. WATCH A SURFING COMPETITION
Another fun thing to do in Hawaii is checking out a surfing competition. These are free to attend. If you're on Oahu, check out the amazing North Shore surfing competitions.
Bring your own binoculars, snacks, and beach blanket, and get ready for hours of entertainment.
104. WALK AROUND FANCY RESORTS
If you want to be a baller on a budget, stay somewhere cheap and just walk around the fancy resorts.
You can even order a drink from the pool bar and walk around. This makes a pretty cheap date night. Plus it's a fun thing to do on a budget Hawaii vacation.
105. CREATE YOUR OWN INSTAGRAM TOUR
One of my favorite free things to do in Hawaii is come up with my own tour of Instagrammable spots.
Basically, search Instagram for the island you are going to and start saving photos of places with cool backdrops.
Then, group them by location and come up with an itinerary of where to go on your Hawaii vacation.
For more fun, pick up fresh fruit or flowers and use them as photo props.
Find out the best Instagrammable Spots on Kauai.
How to Visit Hawaii on a Budget Tips Wrap Up
Now you know how to plan the best Hawaii vacations for a fraction of the cost. And you know what to bring to Hawaii to save money as well as the cheapest island to visit in Hawaii.
Whether you are planning a Hawaiian honeymoon, solo adventure, or a family trip to Hawaii, there's no reason you need to break the bank for your Hawaii vacation.